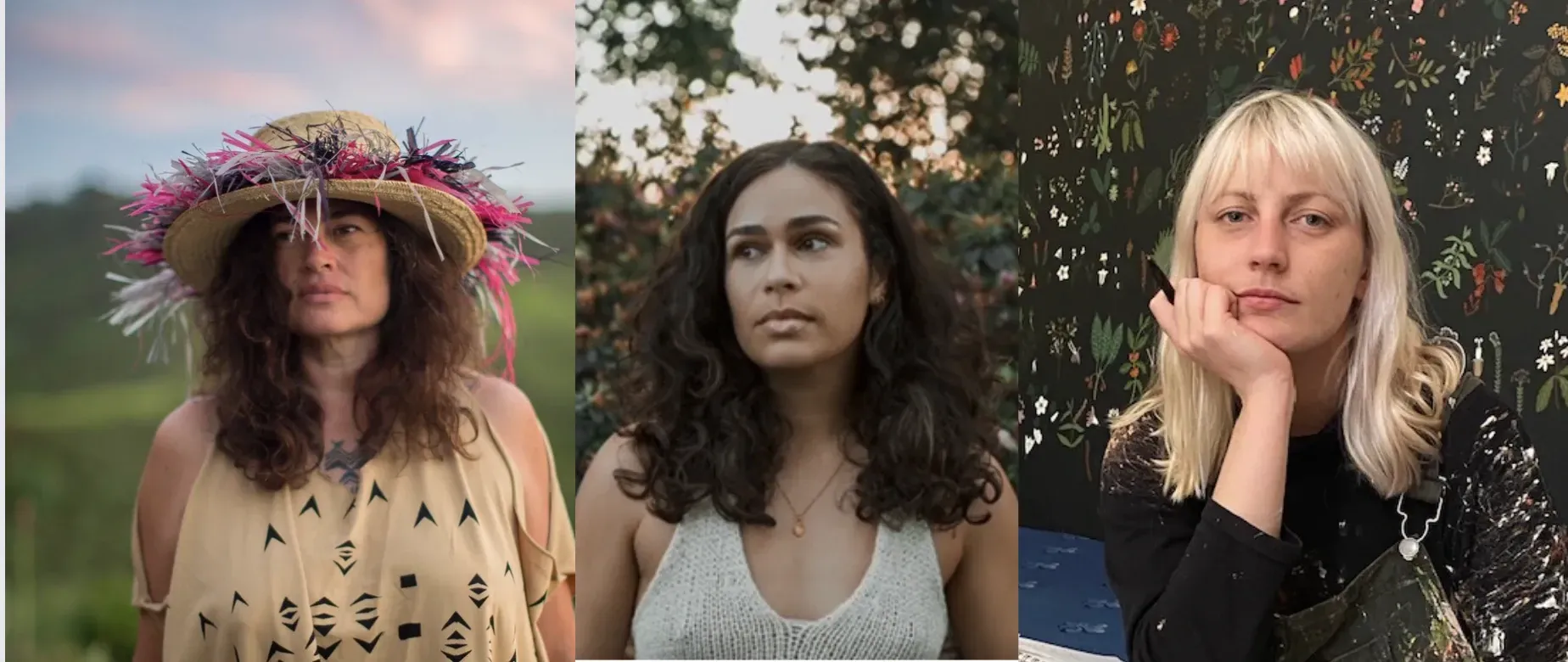 At a time when demand for the skills that make creative careers sustainable is higher than ever - Toipoto has risen to the challenge with a bold declaration of intent.
Run by The Big Idea, Toipoto is one of five pilot programmes in the Creative Careers Service - a joint initiative by Manatū Taonga Ministry for Culture and Heritage (MCH) the Ministry for Social Development (MSD). 
The free mentoring programme for the Auckland creative sector is designed to help those starting out or looking to build momentum in growing a sustainable and rewarding career in the arts.
Having just clocked up its first year in existence under the guidance of experienced mentors Dina Jezdic, Sam Walsh and Dominic Hoey - Toipoto has announced their doubling their efforts with the addition of three more enthusiastic creatives who are ready to make a difference.
The talented trinity of new mentors are internationally acclaimed performer, poet, writer and cultural innovator Rosanna Raymond AKA Sistar S'pacific; Sri Lankan/Pākehā writer, actor and producer Saraid de Silva and award-winning artist Ayesha Green.
Each brings key elements to the role of mentors - creatives who have done the hard yards themselves, shown the ability to be agile and create longevity in what can be an incredibly competitive industry, with the potential to inspire and uplift other creatives.
Chief Executive of The Big Idea, Annie Ackerman is thrilled to add mentors of this calibre.  "As the Toipoto programme grows, we felt it is time to expand our team with some young, experienced leaders who were savvy and solutions-focused - that had faced contemporary career challenges head on with COVID. We were looking for people who can relate to our Toipoto cohort. 
"Rosanna, Ayesha and Saraid were stand out names -  we approached them to work with our bright, emerging creatives, as well as our current talented and passionate mentors - we're delighted they said yes."  
Rosanna Raymond. Photo: Pākē Salmon. 
Raymond, whose performances, installations, body adornment, and spoken word offerings have been a cornerstone of Pasifika creativity, remarks that "sharing is caring….and I care about our young creatives.
"It's a hard pathway sometimes - rewarding it but takes tenacity, drive and a whole lot of faith, committing to a life practice that is not recognised or valued by mainstream society."
Raymond speaks from both a place of experience and excellence - her works are held by museums and private collectors throughout the UK, USA, Canada, Australia and New Zealand. For her, collaborating is second nature.
"I am part of two collectives, the Pacific Sisters and the SaVAge Kʻlub. Working collectively has been a way to establish my own village of creative natives, we nurture, inspire and critique each other. 
"I am a great believer and have benefited from the Tuakana - Teina model - a reciprocal learning system which places value on both mentor and mentee as they nourish and learn from each other. It's an exchange."
Matariki SaVAges UK - Presidential Portrait. Photo: Salvador Brown.
Among Raymond's attributes that the Toipoto mentees will benefit from - in her own words - "experience, a devilish sense of absurdity and an art practice that has surged and thrived over 3 decades - here, there and in the spaces in-between."
Similarly, de Silva states she's excited to help make an impact on the careers of young creatives.
Saraid de Silva. Photo: Supplied.
"I really wish that something like (the Toipoto programme) had been around ten years ago, as I feel that I would have benefited greatly from it. 
"So of course, if there is a chance to make someone else's entrance into, or progress within the creative sector a little more smooth, I am very keen to be a part of it."
Like Raymond, de SIlva's talents cross many platforms. She's earned a reputation for her podcast and video series Conversations With My Immigrant Parents on RNZ (above) and is currently working on her first novel. 
"Hopefully I can bring some knowledge and some warm support to the table, I'm really looking forward to getting started."
Green (Kāi Tahu, Ngāti Kahungunu) believes she offers a degree of pragmatism to her new role, and envisions Toipoto helping "to foster a diverse range of artists making sure that New Zealand's stories are told through many different lenses."
Ayesha Green. Photo: Supplied.
A former winner of the National Contemporary Arts Awards and inaugural recipient of the Arts Foundation's Springboard Award, Green's practice explores mātauraka māori, nation building and the relationship between Māori, Pākehā, the empire and indigeneity.
"I have joined the team because I think art careers should be accessible for everyone and I want to contribute to that potential." 
You can click here to find out if you or someone you know is eligible to join the Toipoto intake.