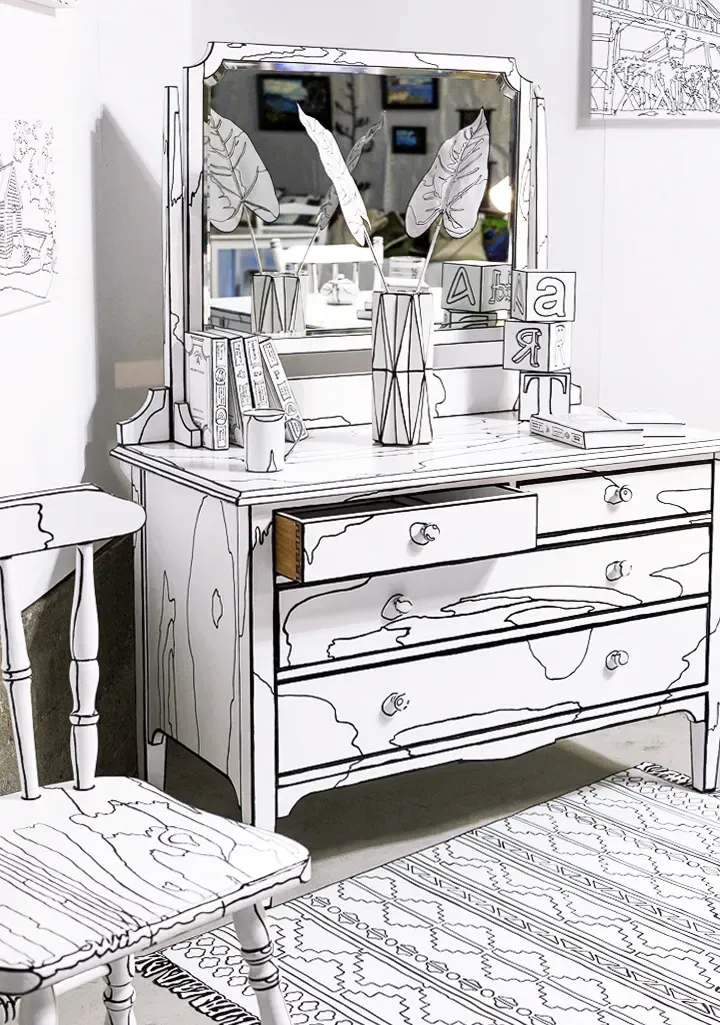 New Zealand is a great place for artistic development and new big ideas. That's not just local information - creators come from far and wide to use our corner of the world to push their own boundaries.
Anastasia Parmson is an award-winning visual artist born in Estonia, Soviet Union who has found home in Whangarei. This is where her installation, 'My Black and White World' currently lives.
'My Black and White World' is well, pretty black and white. It has a mix of 2D and 3D domestic pieces such as tables and chairs which paired with the lack of colour adds a fairytale element, yet firmly roots the scenes in reality - it's trippy as.
Since childhood, Parmaon's always been interested in creating her own black and white fantasy, inspired by an interest in all things Disney in her childhood. Keeping the form of the domestic items, she adds black lines that create imagined shadow and frames the objects. This allows you to add in your own story, style and scene to the art.
New but familiar
"It is my goal to make art that doesn't necessarily require footnotes or written explanations for the audience to understand or relate to," Parmson tells me. It certainly seems like she's achieved this! The bubbly owner and curator of Megan Dickinson Gallery, Megan herself, reports that the public has been staying at the gallery more than double the normal amount of time. It's a calming experience that has really benefited the community, allowing them to slow down, and really experience being in another world.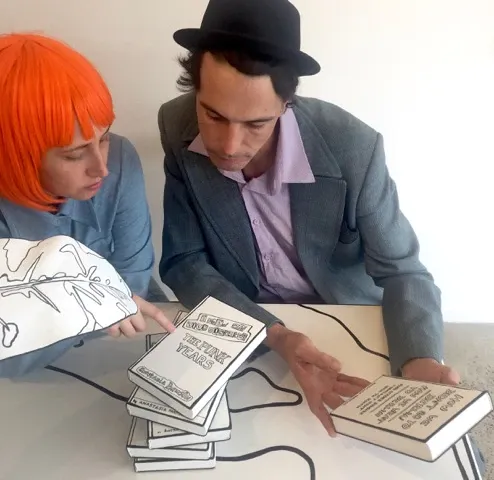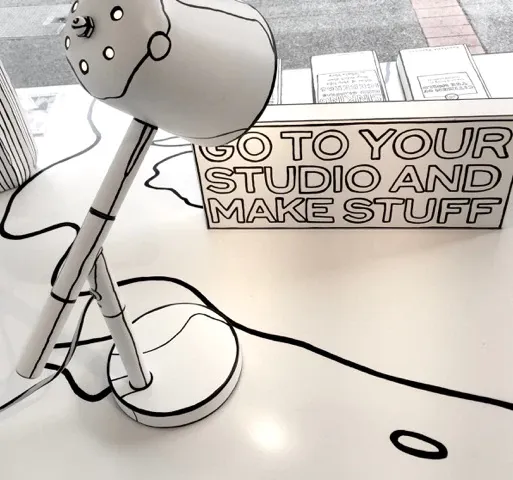 The exhibition has multi-generational appeal, with pop culture references that are open to interpretation; for young gays, it's a reminder of Gigi Goode's final lip-sync in Rupaul's Drag Race, for an older generation it's reminiscent of the A-ha video "Take on Me".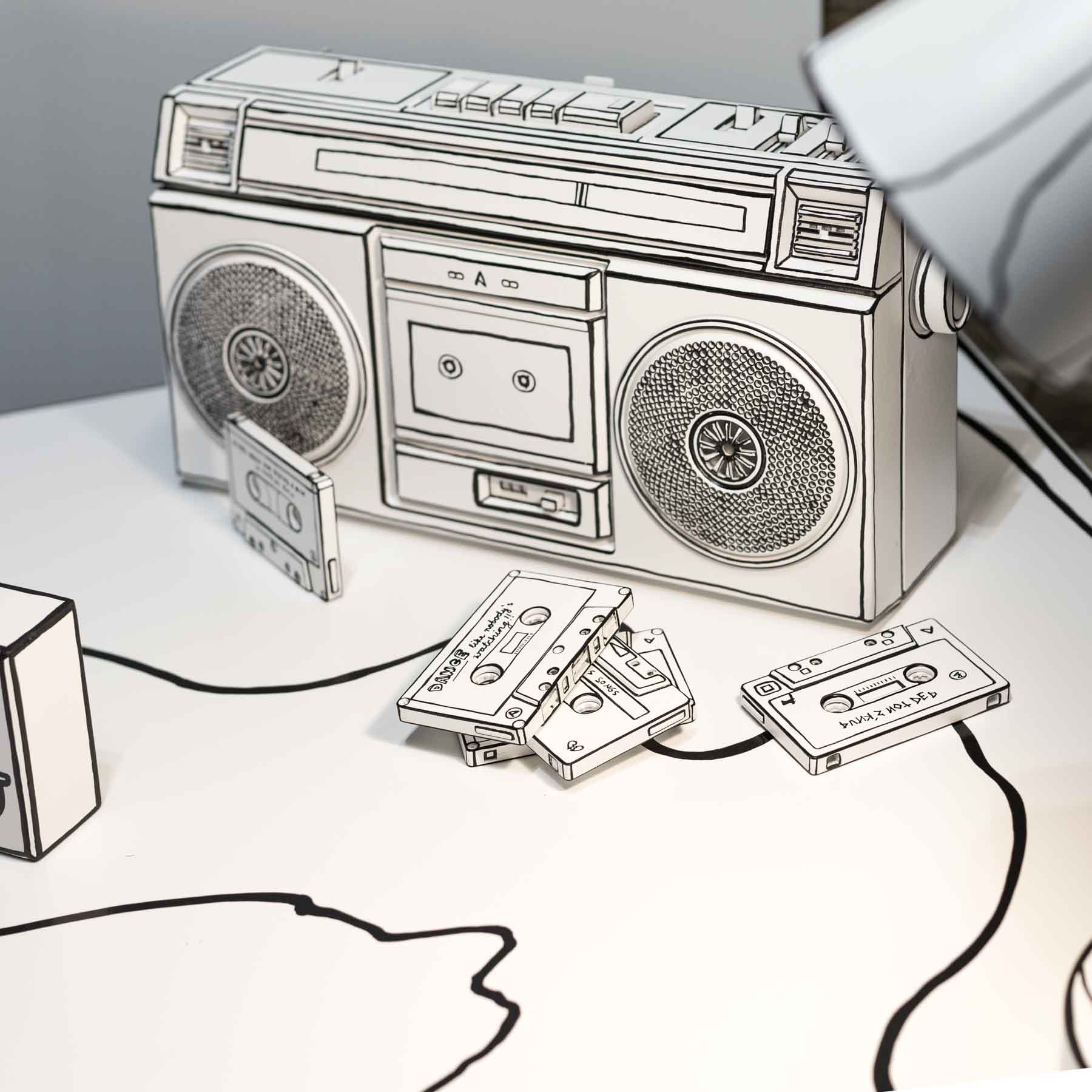 Art that transports and invites imagination
Parmson has found that those experiencing her art in Whangarei have been "very positive and open-minded" and she's found that Kiwis tend to like something a little more unusual. This is where you can be "transported to another place where time becomes irrelevant. A welcome feeling after experiencing a worldwide epidemic!"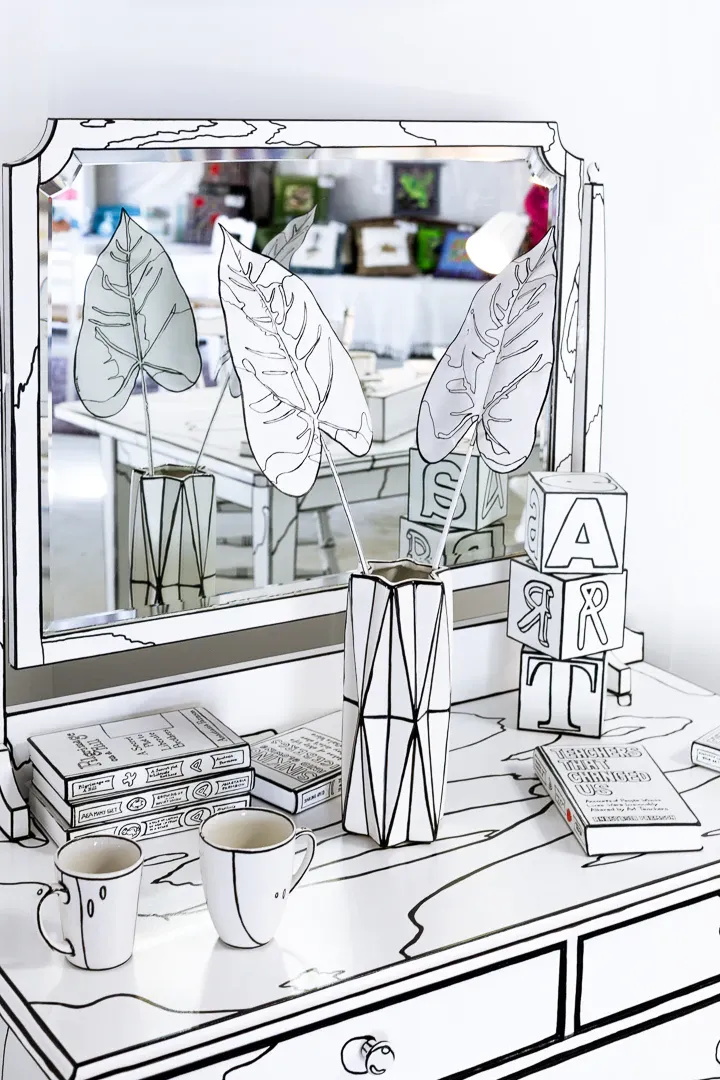 Dickinson says there's a real mix of people who either want to colour it in like the blank pages of a colouring book, and those who enjoy the colours being gone. For me, I desire to colour in the pieces and then feel guilty at the thought as the black and white calms me. So tonight, I'm gonna dust off my art box and start drawing my houseplants (no small feat) as that's what's currently home for me.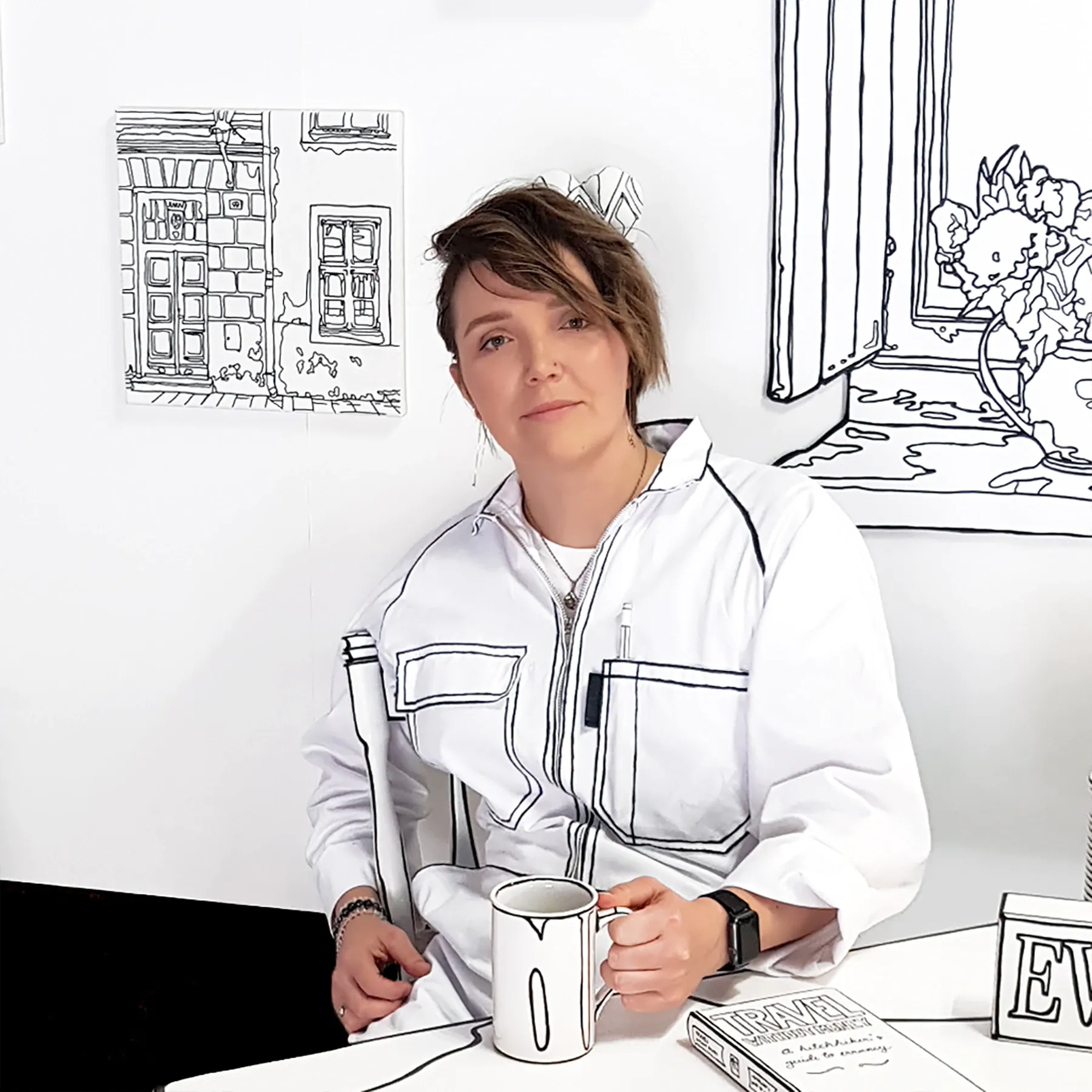 Anastasia Parmson (above) will be giving a free Artist Talk on the final day of the exhibition Saturday 4 July, 11am at MD Gallery 12 Rust Ave, Whangarei. All are welcome.
Written by Courtney Rose Brown.