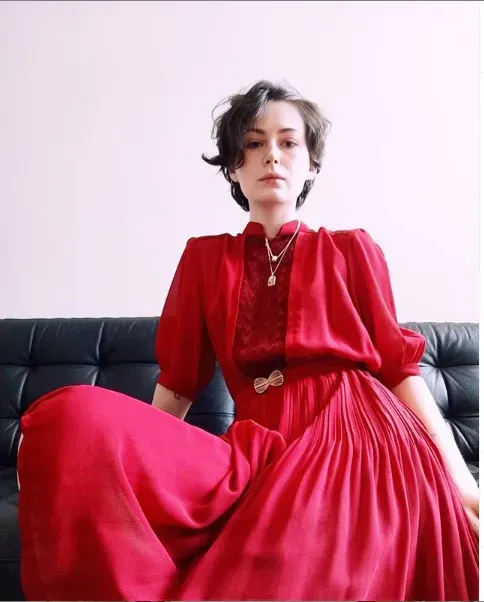 Today's the last day of New Zealand Music Month - but there's no need for farewells. While dedicating May to the endeavours of Aotearoa's musically-minded artists has been a staple on our calendars for 20 years now, its role is that of a gateway for us as a nation to embrace our native performers 365 days a year.
New Zealand has a strong history of punching above our weight creatively, especially when you consider we have a population of five million. From the Dunedin Sound to Lorde, our music has shaped airwaves around the world since Ray Columbus invaded the charts with She's a Mod in 1964.
The shift in attitude from cultural cringe to kiwi proud has been helped by the creation of New Zealand Music Month, which was first celebrated in May 2001. Prior to its inception, New Zealand music made up 10% of the music played on commercial radio stations. By 2005, this had risen to around 23%.
But more often than not, those artists we hear about most in four short weeks are the same ones we will hear on the radio or Spotify the remaining 11 months of the year.
While it's important to acknowledge the successes of popular artists, New Zealand Music Month is a timely reminder to delve a little deeper and shine a light on musicians who don't benefit from the full glare of the spotlight. As we take stock of a cultural sector reeling from the ramifications of COVID-19, it's more vital than ever to lift up the lesser-known (or downright obscure) artists that continue to enrich our lives with their offerings.
To help you explore new musical landscapes, we've pulled together a few suggestions based on popular local and international artists. So stop playing your 'On repeat' playlist and give some of these folks a spin - who knows, you might like them.
And to get you started, we've created a Spotify playlist for you to listen to as you read along, containing your old and potentially new favourite Kiwi musicians.

Melodownz and Poetik. Sourced from Instagram.
Rap/Hip-Hop
It's no secret that New Zealand is currently experiencing a golden age of rap music. From the late 90s to the early 2010s, PNC, Scribe, Savage,Che Fu, King Kapisi Homebrew and Deceptikonz brought antipodean beats to mainstream radio audiences. Collectively, they paved the way for the current crop of talent who have a knack of giving international trends a local twist.
Surveying the lie of the land, New Zealand hip hop seems to glean inspiration from two main sources.
The Wu Tang Clan are widely regarded as trailblazers for the 90s East Coast boom. It was a style that laid low during the braggadociously blingy mid-eighties, but enough time has passed to see its influence rising to the surface again. In New Zealand, we're seeing their laid back flow and dexterous word play reflected in the likes of SWIDT, who opened for the Wu when they last came to New Zealand in 2018. Their influence shines through artists such as Church & AP, Diggy Dupė and Shiraz & LSJ.
Denzel Curry fans will probably already be familiar with MELODOWNZ, who did a track with him late last year that didn't get nearly enough attention from the mainstream media, while CHAII will find favour amongst Cardi B fans. But if you're really missing that obnoxiously fun mid-2000s sound, Wax Mustang can take you back to high school recess circa 2003.
Jazz-inspired, avant-garde hip hop was brought front and centre courtesy of Kendrick Lamar's 2015 masterpiece To Pimp a Butterfly, launching a seismic shift in hip-hop that is still being felt in 2020, courtesy of artists such as Earl Sweatshirt, J Cole, Dave and Slowthai. Avantdale Bowling Club's stunning self titled 2018 album has been the most popular local reference of this style to date. Fans of this sound could also check out Team Dynamite, IIIBAZ, Raiza Biza and Eno x Dirty.

Contenders. sourced from Instagram.
Punk
Punk never truly died but given the state the world has been in, it makes sense that it has had something of a resurrection. Bands such as Sleaford Mods, Fontaines DC and IDLES have been giving a middle finger to toxic masculinity, racism and homophobia and openly supporting discussing mental health, feminism and public health care for a few years now. To an extent, Blam Blam Blam was doing the same thing in New Zealand back in 1980 with their admittedly poppy hit There's No Depression in New Zealand.
Musically, our punk scene in 2020 oscillates wildly. Fans of a more traditional sound will find favour with Contenders, Miss June and Dick Move who all bristle with a sense of well-placed rage that overlays their thoroughly danceable sound. No one is quite yet to get as artfully weird as early Mint Chicks but Unsanitary Napkin harness their unpredictable energy well.


Mermaidens. Sourced from Instagram.
Rock
Critics have been arguing that guitar-driven rock has fallen by the wayside for the last few years, but New Zealand's rock scene is going strong. Whoozy, hyperbolic guitarwork has become the calling card of Australian artists Tame Impala and King Gizzard and the Lizard Wizard who have cultivated an international fanbase. But we're giving them a run for their money here on our side of the ditch.
Mermaidens's 2019 album Look me in the Eye will find similar fans, as well as The Spectre Collective. Fans of heavier rock would appreciate the likes of Giantess (formerly HEX). Cindy creates danceable pop-rock with bite or if you're after something a little more bluesy, check out His Masters Voice.

Repulsive Woman. Sourced from Instagram.

Indie
New Zealand's indie music scene has always been tops. From the jangly Dunedin Sound pioneered by the likes of The Clean and The Chills inspiring the likes of Pavement to The Beths causing a splash in the pages of Rolling Stone, it's a genre we tend to excel in.
Purple Pilgrims offer a dreamy take on the sound, while Kane Strang has been a tour de force for a number of years now. Fans of the softer stylings of Aldous Harding or Nadia Reid would enjoy the gentle, dulcet tones of Repulsive Woman.

Electronica
If asked to name a Kiwi electronica act, most people would probably say Shapeshifter or Minuit. Dive a little deeper and you'll find an edgier sound courtesy of High Hoops and Totems alongside poppier offerings such as Navvy. During lockdown, artist Ludus curated a fantastic collection of music from the likes of Big Flip The Massive and Uber Driver called Artists in Residence. Not only is this a digestible snapshot of electronica in Aotearoa in 2020, if you buy a digital copy, 100% of the proceeds go towards Women's Refuge.
TBI's Spotify Playlist link (Note: Explicit language, listener discretion is advised.)