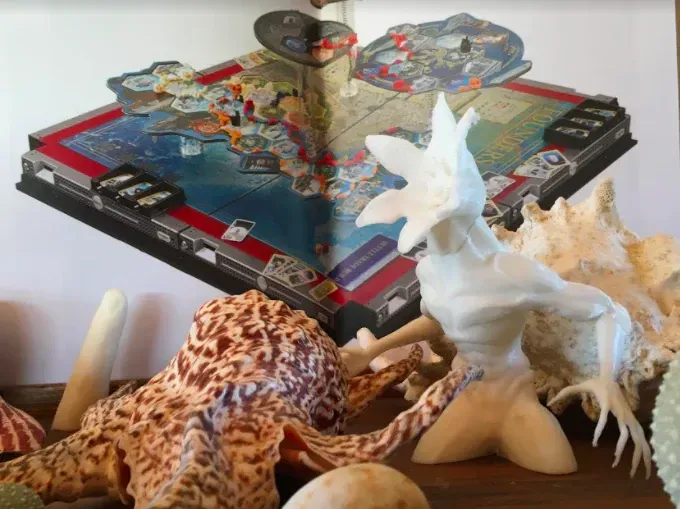 The days of visiting galleries and exhibitions are temporarily on hold. The lost opportunity to get motivation from walking through new spaces and soaking in different works is a void The Big Idea wants to help fill.
Our 'House Visits' series takes you into the homes and working spaces of people in the creative world, to see what they have collected on their travels, what it means to them and what they're using as inspiration inside their own four walls.
Sam Gaskin - Tutukaka
I was living in Tokyo when COVID-19 got crazy, flying out just a few days before Air New Zealand ceased flights from Narita.
Now, I'm sheltering in place with family - hi Mum! - so many of the objects that inspire me are still in boxes or suitcases. I took a few into the garden so you could take a look.
The Tour Begins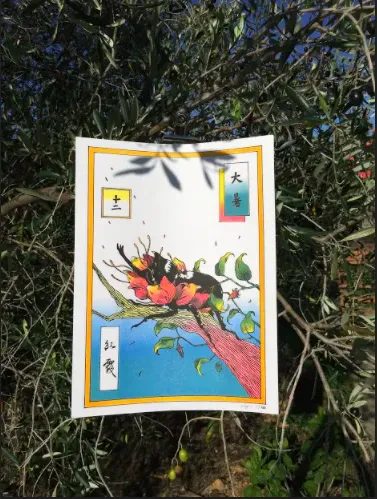 I picked up this print by Hu Yu at a zine fair when I was on assignment in Taipei. It's from a series depicting different seasons according to farmers' zodiac calendars. In an alternate reality, I'm entering northern hemisphere summer right now, but lockdown has at least given me a greater consciousness of planetary time. We picked the olives the same day this photo was shot.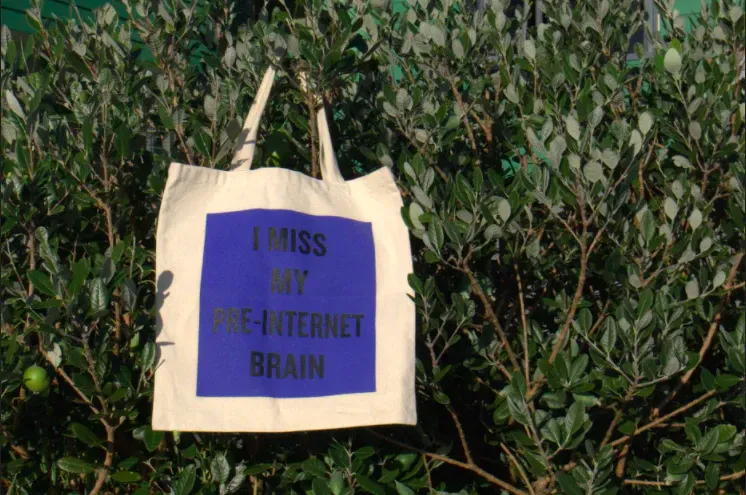 Art writers don't always own a lot of artworks, but they do have an overabundance of tote bags and this one by Douglas Coupland, hung from one of the feijoa trees, feels especially pertinent right now. When I interviewed Doug in 2012 he said his brain was being rewired by his iPhone, and I think something similar is happening in isolation.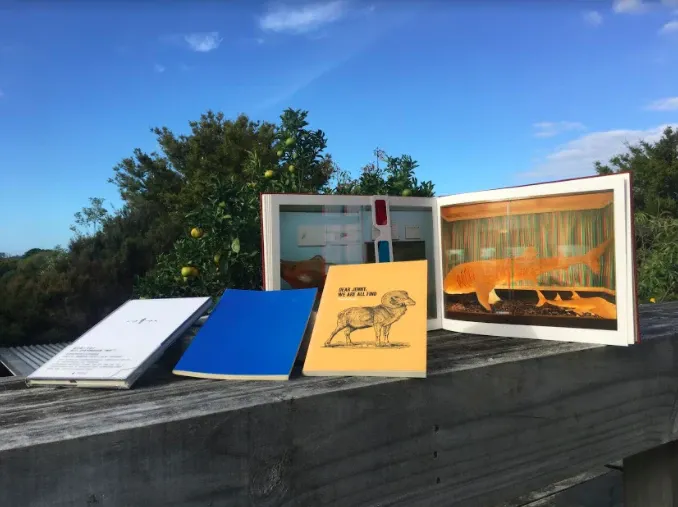 I'm desperate to be connected but frustrated by the Internet's low emotional bandwidth. Doing something else while talking helps — pausing the Netflix Party when there's a story to tell, or doodling MS Paint-style with friends on Drawpile. (I've been working out how to be online under lockdown with artist and editor Sydney Devlin. Commission her for your project and rejoice.)
I love Feng Mengbo's photos of the old Shanghai Natural History museum—my favourite place on the planet before it closed in 2014—and Xu Bing's all emoji, icon and symbol novel From Dot to Dot. I lived in China on and off from 2007 until November last year, and my heart goes out to everyone there and around the world dealing with the fallout of failed leadership.
With these are books of poems by Jenny Zhang, author of Sour Heart, and Alice Miller, the author of More Miracle Than Bird, about W. B. Yeats and the occult, which is just as true and twice as crazy as anything in Tiger King.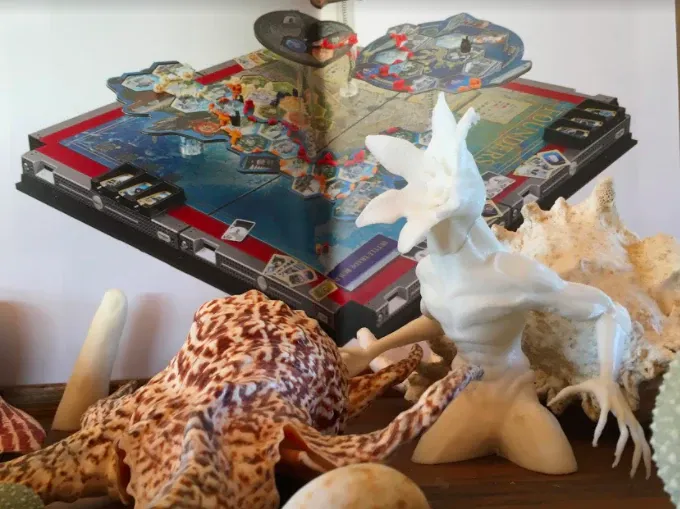 Back inside, I hid a couple of items among Mum's seashell collection: a silicone finger by Han Zijian - liberated from the Shanghai Biennale in 2012 - and a Demogorgon from Stranger Things that I downloaded from Thingiverse and printed at Auckland Central Library after seeing images from Simon Denny's show The Founder's Paradox. You can see more of Simon's work in the Michael Lett Gallery Viewing Room on Ocula, the contemporary art platform where I'm news editor.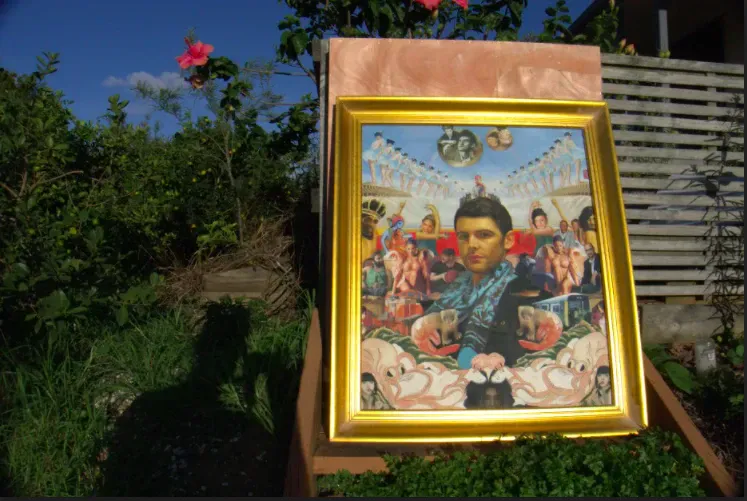 In case you're wondering, this incredibly gauche portrait of me is something I photoshopped way back in 2012 and commissioned from a painter at Dafen Oil Painters Village in Shenzhen. You can see how a visit to India influenced the aesthetic, and I returned there in 2018, thanks to the Asia New Zealand Foundation, where I met a bunch of talented Kiwis in the Foundation's Leadership Network and spoke to curator Karthik Kalyanaraman about the future of AI art.