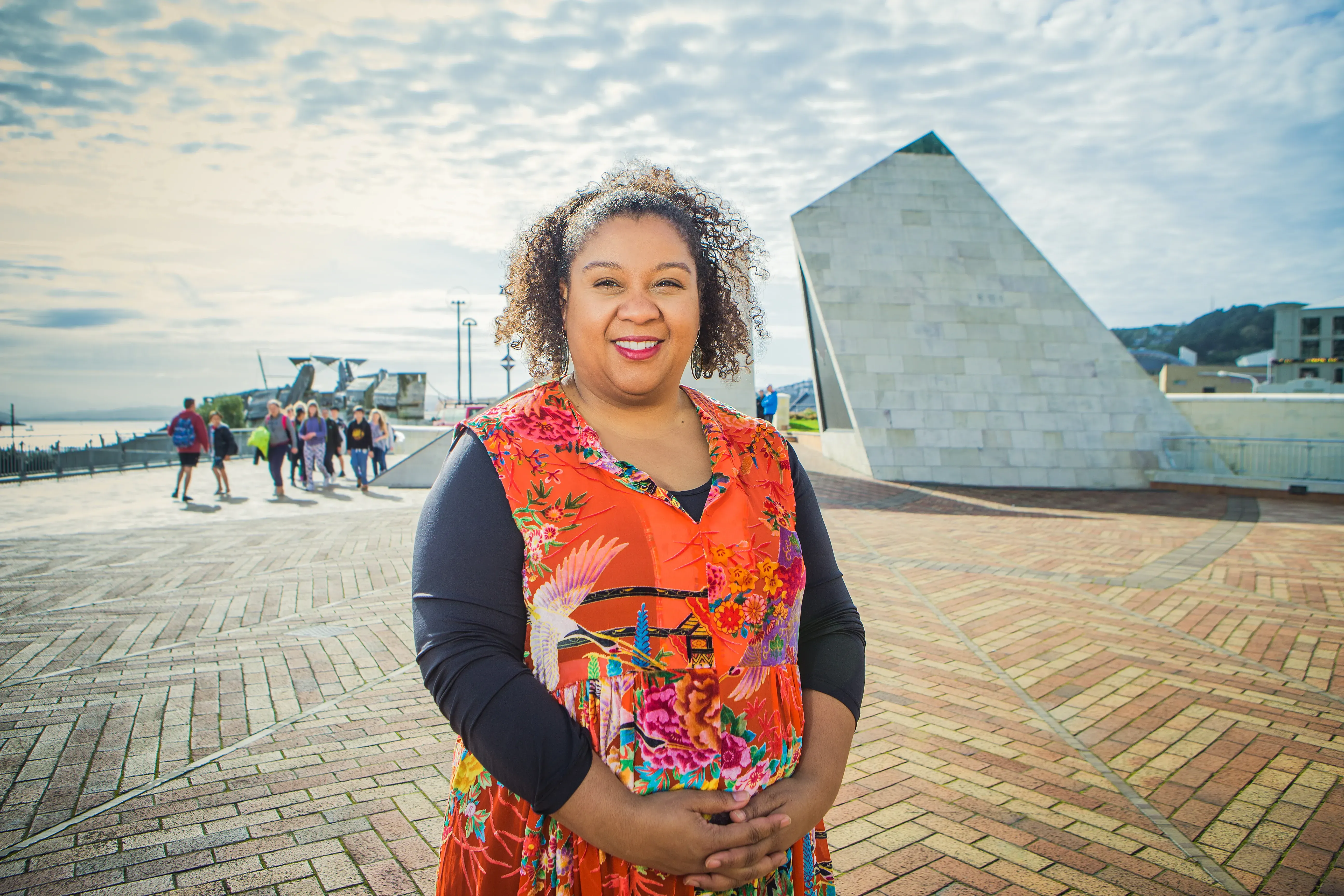 Shelagh Magadza's career has spanned the international festival circuit and her own journey reflects a story of growth and achievement both at home and overseas.
Over the years she has worked her way up through various roles to artistic director, a position she has held both at the Perth International Arts Festival in Australia and now the New Zealand Festival. Brimming with reflections Magadza shares with Dione Joseph her thoughts on the festival as it celebrates its 30th anniversary, and her hopes and aspirations as she and her team work towards future-proofing its prospects.
"Festivals have an inherent responsibility to be vehicles for change and can facilitate innovative ways by which we can be both responsive and relevant to the next generation," says Magadza.
"We can take pride that as New Zealanders we are at the forefront of some of these changes but we've got to remember this isn't always the case. Arts organisations, festivals, theatre companies, all need to collectively recognise that our future creatives may not work in the same terms of process and framework that have been familiar and as a result we need to be able to respond in inventive ways to those changes."
After 10 years away from New Zealand, Magadza came back with a sense of confidence to take up stewardship for the New Zealand Festival, but even she admits that the rate of change surprised her.
"I thought I was keeping up but I hadn't. New Zealand is a very different place after 10 years away, even though people act as though you've been gone for a week."
There have been notable changes in the past decade. The growth of regional festivals, rise of Auckland as a city that boasts superdiversity and a new generation of artists who are equally versatile and committed to different technological mediums to share their stories.
Ever changing, the arts both in New Zealand and internationally respond to the spontaneity and flux that is symptomatic of the age we live in and Magadza is confident this year's program captures that spectrum, looking back but also looking forward.
"This is a historically placed program. But I've also been thinking forward about what we need to accomplish in order to future-proof the festival."
As audiences expand and grow, both the programming and the vision that accompany those changing expectations also begin to create shifts for the festival. Despite her own self-confessed lack of technological ability, these are changes that inspire Magadza and her approach for the festival's future.
"I'm a digital idiot but I can see that we have to make a leap to the new audience and figure out what they want, and how they want to see it.
"Accountability and responsiveness are absolutely critical from herein because it's a fast changing competitive world, especially in terms of what people can choose to do with their time and money."
As a result this year's festival programme is working to reflect these developing changes with a range of works that both honour the guiding frameworks for each festival and simultaneously embrace the challenges and opportunities of making and bringing brilliant work to Wellington stages.
Family orientated events such as For The Birds brings alive a very precious part of Wellington's bush reserve while another win for the festival is to bring Pina Bausch's Café Müller / The Rite of Spring to New Zealand after many years of discussion.
As part of an extensive educational program the festival will also be offering a range of music and theatrical delights. Two guaranteed highlights include Wynton Marsalis, one of the world's best known trumpeters who will be playing with Jazz at Lincoln Center Orchestra; and small metal objects by Australia's Back to Back Theatre, the latter sharing insights from their work that is dedicated to 'making theatre' and 'troubling the world'.
In addition to the unique personal and individual transformations that the arts can offer, Magadza is also very conscious of the important role that festivals can have on a society's collective and social transformation.
"We need to constantly remind ourselves not to be complacent about the social impacts we can have as a festival."
Festivals function primarily by attracting large numbers, especially in this part of the world, so she says our festivals have to be a mixed bag for everyone.
"There is a bit of classical, a dash of contemporary and while for example in Europe, you can have very specific festivals, and the desire to please everyone risks offering a rather bland mixture. It's crucial therefore that we achieve that balance in Aotearoa, because of our unique geographical location as a Pacific nation, our history and how we intend to move forward."
It's a future that's not that far away and Magadza says she has seen glimpses of it.
"I do think that it will be led by somebody 10 years younger. But a lot of this will have to be responsive to listening to the ideas of other people and how our knowledge, experiences and backgrounds are a rich source of information."
The question of sustainability is also an important aspect to the future of the festival and as artistic director Magadza is very conscious that as things change, the process will also continue to evolve.
"In 25 years, will it be acceptable to fly people across the world burning up fuel as we do now? Will be there other ways to include people? Palestinian artists are notoriously hard to include at the moment because of the prohibitions on travel but there may be other ways to have a much more diverse set of offerings that may not be about people travelling but about establishing contact in new ways."
In a world that is constantly shifting, twisting and flexing, the creative arts demands that change is constant. Magadza is confident that in the future the New Zealand Festival will not only be a mirror to reflect the various episodes that are washing over an increasingly connected global world, but it will also refract and shatter those mirrors.
Future-proofing the festival is after all much more than meeting deliverables, it is to ensure that a legacy of making bold and brave choices will continue to challenge and inspire the individual and society, leaving neither one nor the other in second place.