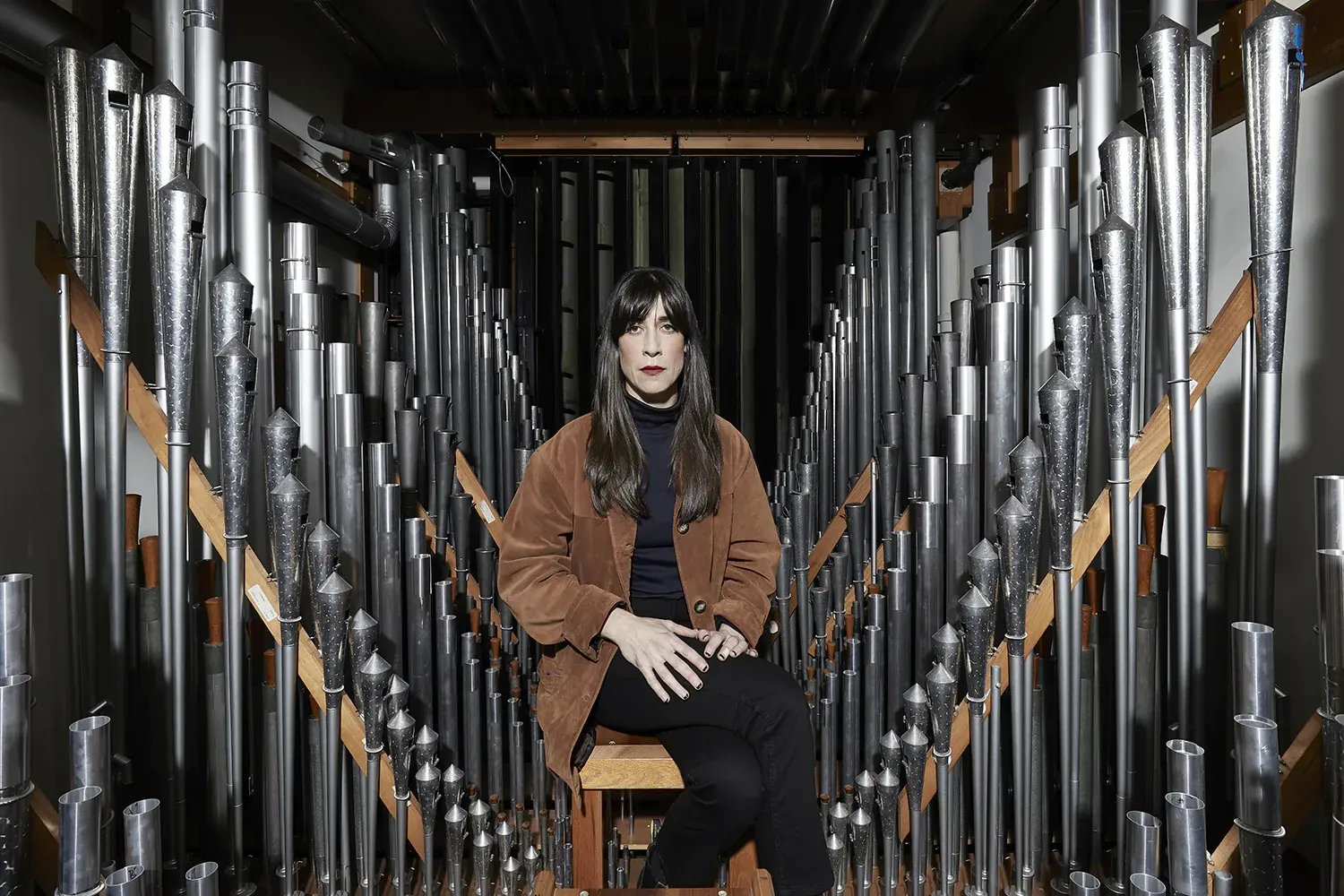 Melbourne based, New Zealand born musician, Sarah Mary Chadwick is nothing if not prolific.
She's released seven full length albums in the last eight years, and that's not even taking into account the five albums she made as front woman for the band Batrider. But it's her live album, The Queen Who Stole The Sky that's bringing her back to Aotearoa. Commissioned by the Melbourne City Council, the album was written in just three months and recorded live at Melbourne's Town Hall on a grand organ. Next Thursday, she'll be performing the album in its entirety at the Auckland Town hall. I caught up with Sarah to talk about the album, the concept of success as an artist and how deadlines can help with creative work.
King Country Creative
A Taumarunui farmgirl, Chadwick started learning classical piano at 10. But music wasn't her first choice for a creative career. "I decided I wanted to either have a comedy cooking show or be a writer. I read every young adult book in the Taumarunui library," she recalls.
But it was after moving to Wellington and starting the band Batrider in 2002 that things started to fall into place. The trio quickly made a name for themselves, touring overseas and releasing a number of albums. Chadwick eventually settled in Melbourne with her then partner Sam, "honestly if it wasn't for him, I'll still probably be living in Wellington."
Success Doesn't Have a Postcode
But Chadwick doesn't feel it's a prerequisite to leave New Zealand to have any kind of success as an artist. "I don't think anyone really gets very successful anymore. Everyone that I know who's even relatively well known overseas for music or art or whatever, everybody has a fucking day job. So in terms of that, no, I don't think you have to leave New Zealand cos everywhere's kind of fucked."
"Just making it as easy as possible, to do something that's actually quite difficult to sustain."
When it comes to choosing where to base yourself, Chadwick thinks it's best to pick somewhere that makes the difficult job of being a creative as easy as possible. "You just want to put as few obstacles in the way as possible.
"Just making it as easy as possible, to do something that's actually quite difficult to sustain."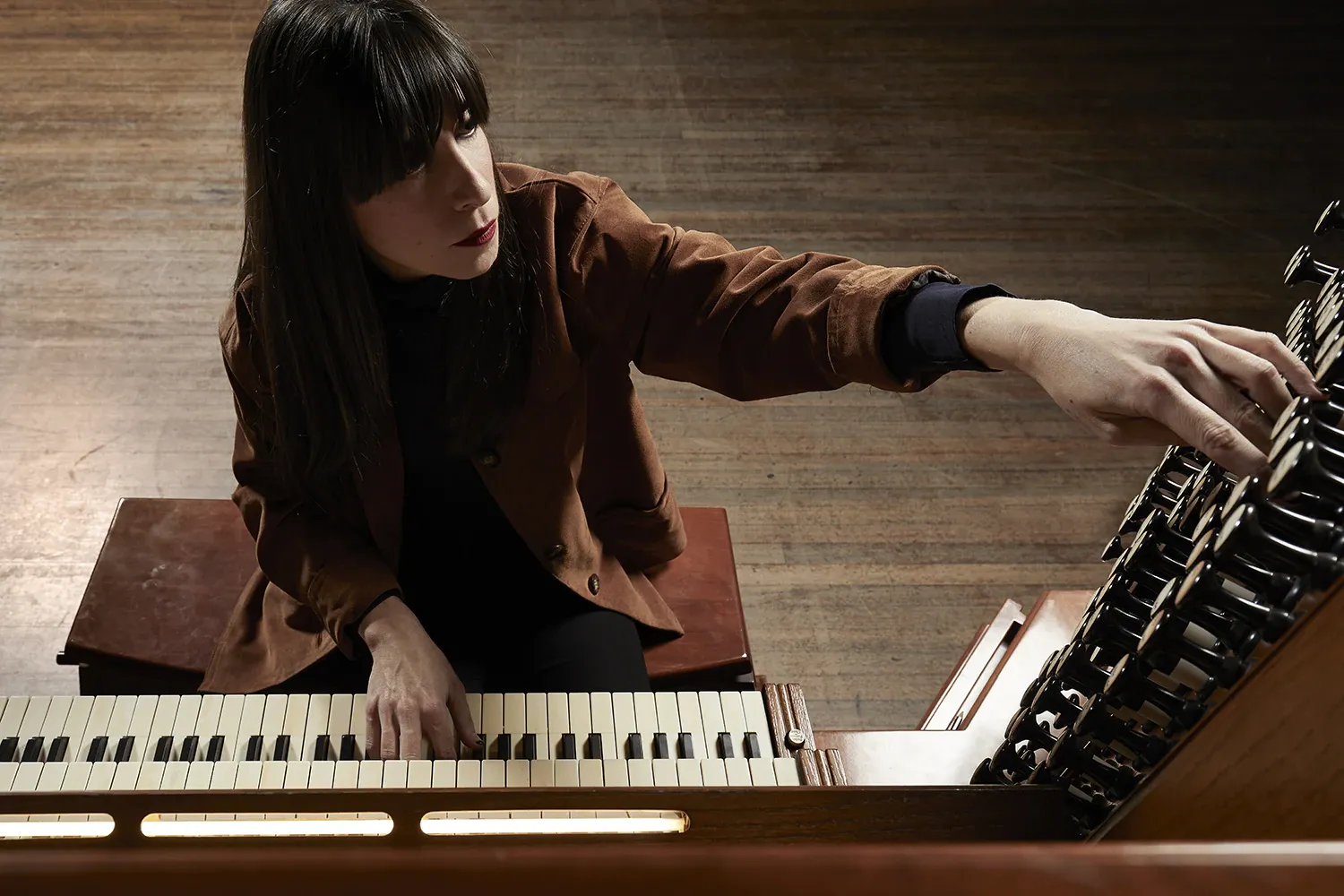 Sarah Mary Chadwick
Organic Approach
Chadwick seems to have achieved the balancing act in Melbourne, working part time at a bar and touring and performing her work. When asked how The Queen Who Stole The Sky came about, Chadwick charts its origins back more a century. 147 years in fact - that's how old Melbourne Town Hall's organ is, an incredible instrument that's rarely played. "They've got a bit of an initiative going where they want to contemporise it and get people using it. I was commissioned to write a body of work on, and for that instrument."
She was able to access the organ whenever she needed, and also had a small organ at home that she could write on. Still, three months isn't long to create a whole new body of work, and then perform it, but Chadwick feels the tight turnaround stopped her second guessing herself.
"It's quite different to how I normally work. I recorded those songs and did that performance and been like, I don't know if any of this is any good. But in retrospect, I think parts of it are really strong."
She's not the only one. The album received rave reviews, with the Guardian describing it as "Terrifyingly loud and heartbreakingly vulnerable."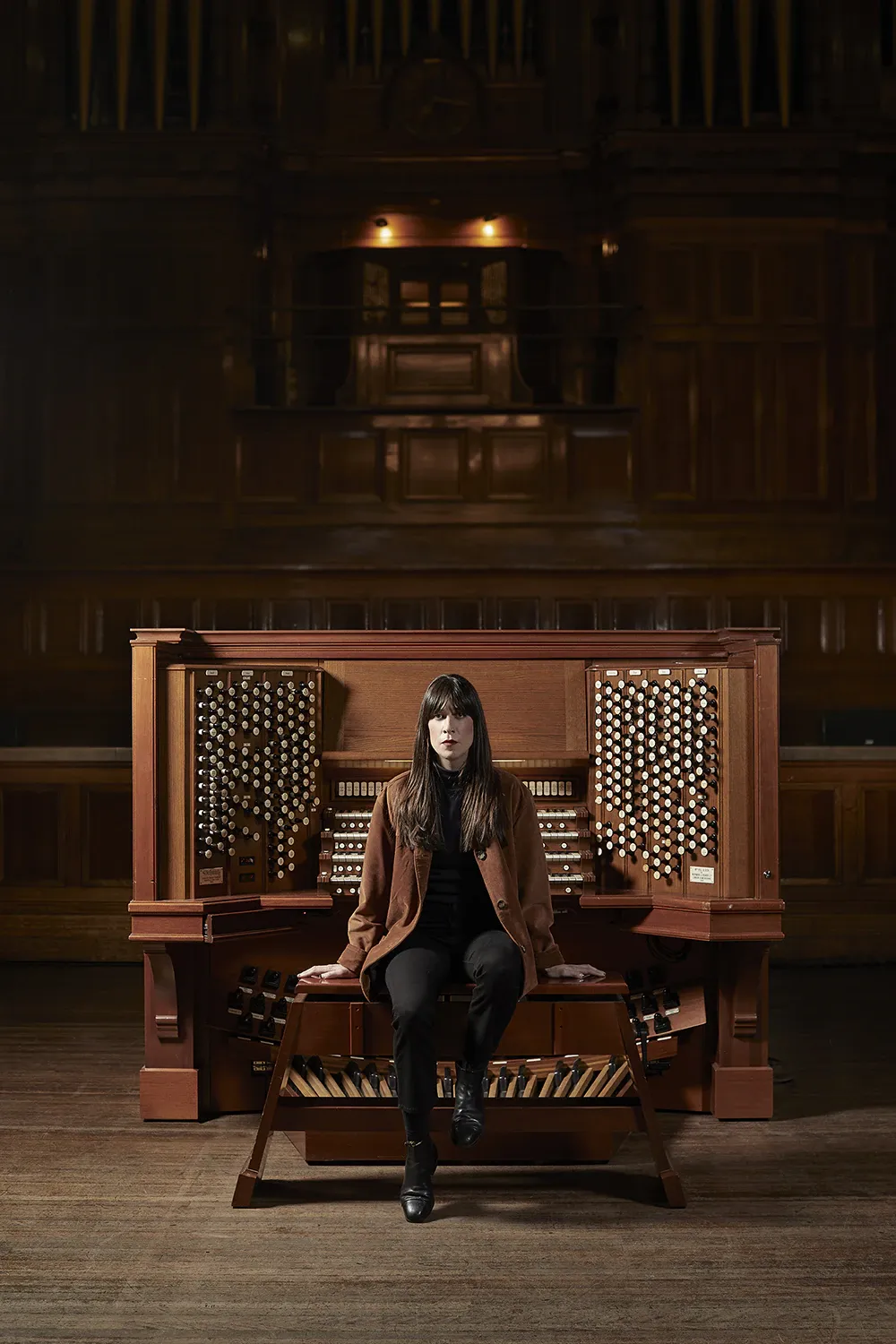 Back Yourself
When asked what advice she'd have for younger artists, Chadwick told a story of a writer friend who was questioning his path in life.
you need to go as large as you can, you got to do what you got to do
"He was like 'I'm gonna go move back to Brisbane and study social work'. I said absolutely not, you need to go as large as you can, you got to do what you got to do. Now he's getting his book of essays published.
"He stopped trying to be a proper person, and ended up being a proper person."
Tickets to see Sarah Mary Chadwick perform The Queen Who Stole the Sky album in full on Auckland's Town Hall Organ on Thursday 27 February, 8PM can be be found here.