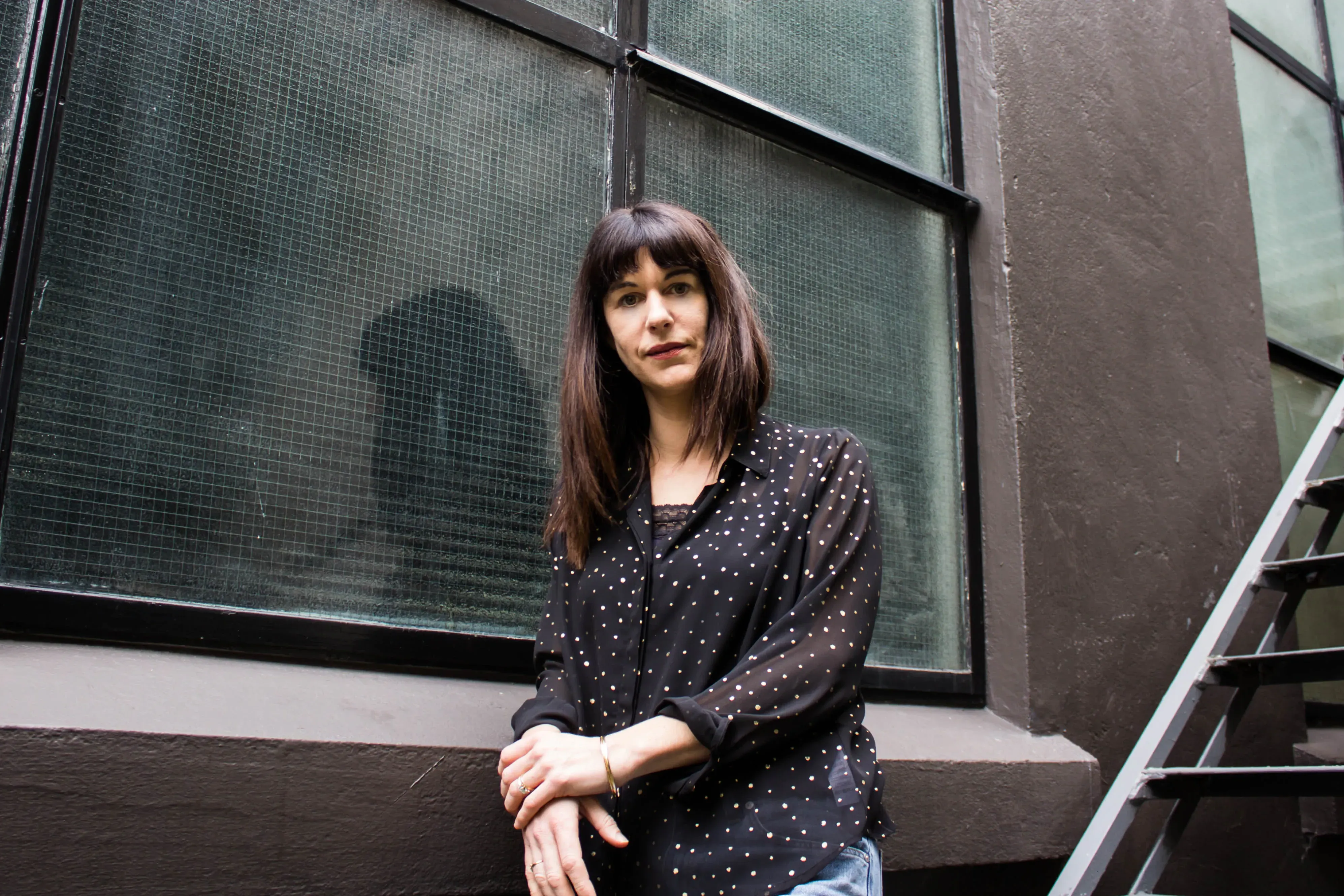 Loading Docs was created to inject some innovative thinking into the creation and distribution of New Zealand documentaries. With backing from NZ On Air and NZ Film Commission they have taken short docos to screens around the world including film festivals, TVNZ OnDemand, mainstream media and in-flight entertainment.
Each year Loading Docs selects 10 short documentary proposals, which are then supported from development through to distribution. As they get ready to release the 2016 shorts, executive producer Julia Parnell shares her top tips for connecting with media and audiences.
"Think about your audience as a community and have meaningful engagement with them, you want hearts not eyeballs."
Tell us a bit about your creative background
Striving to unlock, expand and harness my creative talents has been the driving force of my career. My pathway to exploring this creative desire has been to push out as an independent producer, somewhat distanced from the commercial realities of a larger operation. This allowed me to focus on creating work I believe is valuable to the world, which in turn fuels my imagination and attracts like-minded creative collaborators.
What's your number one business tip for surviving and thriving in the creative industries?
Success in the creative industries requires a great deal of tenacity and self-belief, so make it easier for yourself by pursuing work that you know you will be able to find the passion to fight for and work that ultimately once finished will have helped you grow as a creative.
How did Loading Docs start and how has it evolved?
Conceived in 2010 at a time when traditional TV documentary timeslots were disappearing and the documentary community felt quite depressed, Loading Docs was developed by Anna Jackson and I to inject some innovative thinking into the creation and distribution of New Zealand documentary. This idea was then kick-started into the form we have now by NZ On Air's first call for digital projects in 2011.
A couple of years worth of lobbying and a fair few proposals later NZ On Air confirmed their support followed by the NZ Film Commission and we launched the first collection in June 2014. Since then we have seen audiences become ever more fractured across screens and platforms so one of Loading Docs strengths has been a policy of non-exclusive distribution; our aim is to have Loading Docs documentaries play on every possible screen, and we have come close to achieving that playing online, on television, in film-festivals and in-flight exposing a broad audience to high quality Kiwi stories they would not have seen otherwise.
How do you work with the filmmakers to develop and promote their work?
From development through to distribution filmmakers take part in workshops and are provided with mentorship and advice to support them to deliver excellent films but also to expand their skills and knowledge in identifying, targeting and connecting with audiences. The Loading Docs team has worked hard to build a loyal audience who now know they can expect an outstanding selection of unique New Zealand stories from the Loading Docs brand.
What are your top tips for identifying, targeting and connecting with audiences?
Allow time to really research your audience and do that from the very earliest stages of development on a project.
Be as specific as possible, drill down completely to individual people. Think about things like age, job, hobbies, location, relationship status etc. The more specific the better as you'll be able to work out the platforms that that person uses the most and target your marketing and outreach specifically for that person.
Think about your audience as a community and have meaningful engagement with them, you want hearts not eye balls.
Loading Docs has distributed to platforms around the world such as The Guardian, The Daily Mail, The Atlantic, The Japan Times and Laughing Squid. How can other documentary makers achieve these connections?
We know first hand that media outlets are looking for unique and relevant documentary content so it's worth the time to reach out, but there's also more competition than ever before too. That is why filmmakers need to develop really strong outreach and promotional skills and cultivate a strong online presence.
Do your research on what any given platform is looking for and thoroughly prepare your approach. Pitch an angle or story idea to cloak around your work. Could you write an opinion piece to accompany the story and make the content more appealing? Make sure you have materials to provide such as publicity stills and that they are high quality and have a logline that actually sells your story, enticing people to watch it.
Tell us about some of the previous docs that have become a launching pad for filmmakers.
Loading Docs' mission is to give the best and brightest New Zealand filmmakers the chance to tell their stories with creativity, vision and passion and share them with the world. Each team comes away richer for having been part of that process, with increased skills that can be applied to other projects. Specifically it warms our hearts to see and support the extension of some of the shorts into longer work with Alex Sutherland's 2014 The Jump being adapted to drama, Kirsty Griffin and Viv Kernick have been funded by NZOA to create a digital series on the Thames community featured in their 2015 short Wayne and Wilbur Force another 2015 documentary has just been funded for a one hour extension with plans for a feature length. We are pretty chuffed with the progress!
Tell us about the 2016 shorts
Its just a matter of days till they launch on the 4th of August so I think we should keep some suspense, but I can say that you can expect a of selection phenomenally good short documentaries covering themes of transformation, growth, adversity and hope, they will challenge, delight and surprise you!
What other recent and upcoming projects are you working on?
It's definitely launch time for us here at Notable Pictures. As well as sending the Loading Docs documentaries into the world I am preparing for the fifth season of Both Worlds a series about the challenges of life for young migrant Kiwis to start airing on TV3, and we will soon deliver a Prime Rocks special The New Sound Of Country featuring the incredible voices of New Zealand country music Tami Neilson, Marlon Williams, Delaney Davidson and Barry Saunders. Look out for these unique documentaries.

What's your big idea for 2016?
Now is the time to think outside the square of traditional funding and distribution models. I might not know exactly how to do that commercially yet but I do know that Loading Docs is a big step in the right direction.
Julia Parnell
Julia Parnell is an award-winning producer and documentary director. Julia has written, produced and directed documentaries and factual series on a range of themes and topics from social justice (Drug Court, Restoring Hope), and ethnic diversity (Both Worlds, The Festival, Arranged) to New Zealand music legends (The Exponents, The Dragon Story, The New Sound Of Country.)
Julia has gained a reputation as a talented producer of short films winning NZIFF Best NZ Short Film for Friday Tigers, Show Me Shorts Best Short and Rhode Island International Film Festival Fantasy Award First place for Dive. And as the Co-creator and Executive Producer of Loading Docs has achieved over 1.2 million views for the 2014 and 2015 collection of documentary shorts.
Loading Docs, Facebook, Twitter, Vimeo