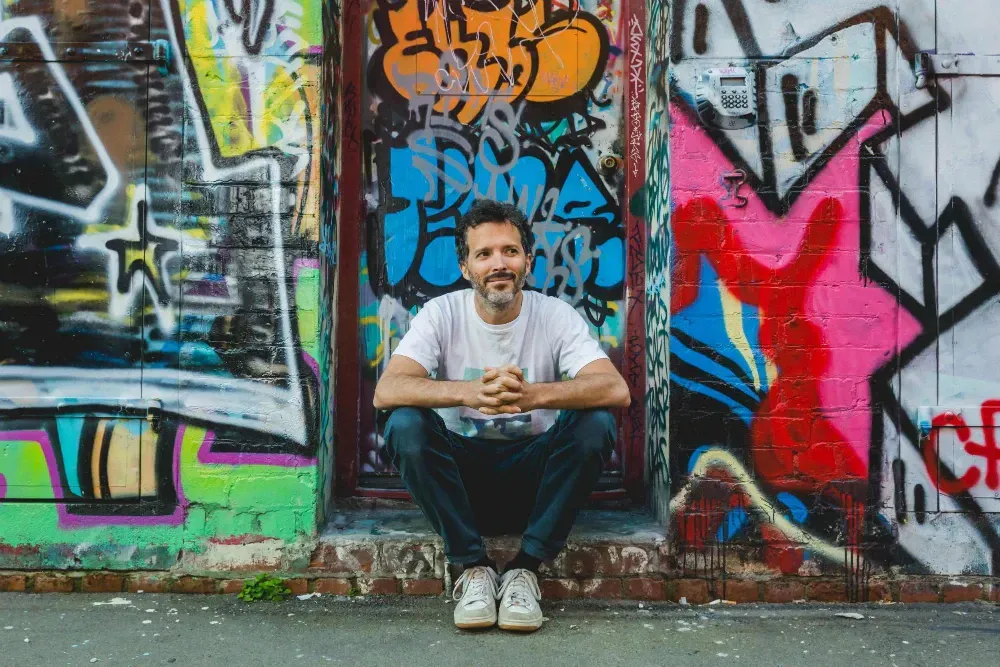 Artistically, New Zealanders have a knack for taking conventions and twisting them slightly, not so they are unrecognisable but so the concept of creativity can be viewed from a fresh angle.
So it's no surprise that for the 32nd New Zealand Festival of the Arts, the organisers are shaking things up. Rather than relying on a sole artistic director to make all the programming decisions, they have invited three high-profile creatives to guest curate a week of the festival, which runs February 21st to March 15th in Wellington.
This offers festival-goers a unique insight into each guest curator's creative and ideological inspirations, and the resulting programme offers possibly the most interesting line-up yet. To help you avoid any decision-making anxiety, here are my top picks for the 2020 New Zealand Festival.

Guest curator Lemi Ponifasio
Week One - curated by Lemi Ponifasio
Internationally-feted director, artist, dancer, designer and choreographer Lemi Ponifasio kicks off the first week of the festival. The programme notes that "his work exists at the border between the political and the mystical, the ancient and the avant-garde." This, along with his exploration of understanding a sense of self in order to shape a meaningful future is reflected beautifully in his selection of pieces.
Top pick: Chosen and Beloved
Lemi's own company MAU provide a live orchestral art performance of Polish contemporary Classical composer Henryk Górecki's Symphony No. 3. Minimalism as a genre can be often dismissed as stark jagged dehumanising collage. But No.3 acts as a counterpoint to this idea. It is caught in the space between pulsing with a sense of urgent vitality while also remaining luxuriously spacious. Lemi notes that it was a piece that inspired him as a young artist, but also has taken on a whole new meaning since the Christchurch Terrorist Attack.
Reflection, being present, celebration, acknowledgement of those who are coming and those who have gone - Chosen and Beloved captures the intent of the NZ Festival of the Arts in one elegant evening.
When: Fri 21 Feb, 7.30pm
Where: Michael Fowler Centre
Week Two - curated by Laurie Anderson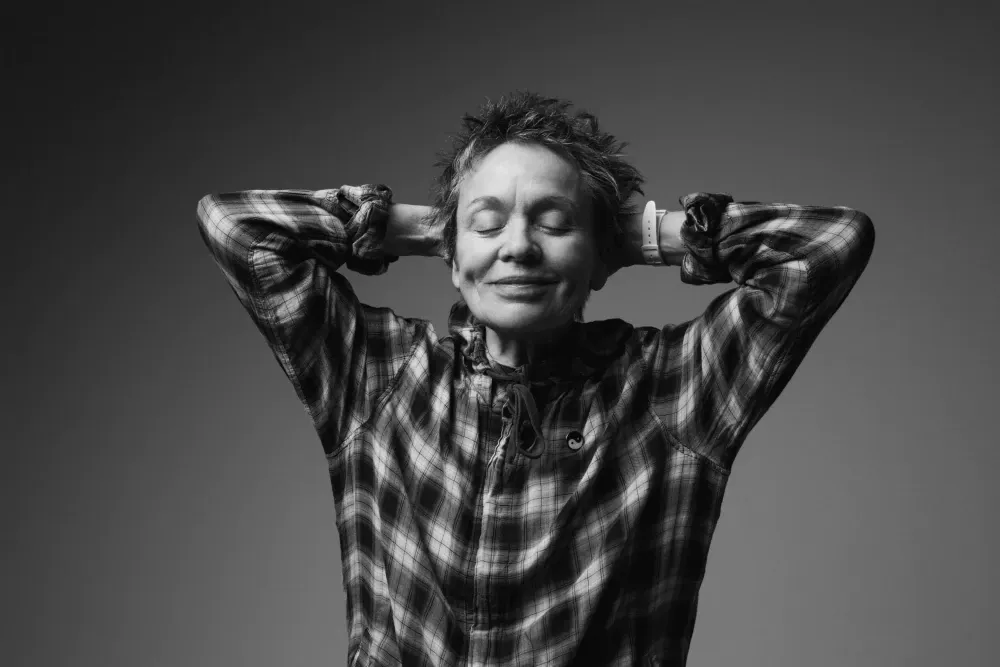 Guest curator Laurie Anderson
Grammy Award-winning musician and multimedia artist Laurie Anderson performed at the very first New Zealand Festival of the Arts. So, it's a fantastic nod to its history to have her return to our shores to curate its second week. Laurie is a human being who transcends labels. Depending on who you talk to, she's a conceptual artist, avant-garde pop extraordinaire, philosopher or all three. She has worked with luminaries including Philip Glass and her partner Lou Reed and has a strong interest in breaking down barriers between artist and audience. Her selections reflect her collaborative and energetic spirit with aplomb.
Top Pick: To The Moon
Meeting at the intersection between installation, sound art and interaction, To The Moon neatly encapsulates much of Laurie Anderson's artistic interests. A former NASA artists in residence, this piece came about in collaboration with Taiwanese artist Hsin-Chien Huang. A fifteen minute VR work and film, viewers are invited to explore lunar landscapes that range from the thought provoking (rubbish sent from Earth) to the surreal (a donkey ride). In the midst of the socio-political chaos the world finds itself in, To The Moon offers to be a space of respite and acknowledgement. Check it out.
When: 15 Feb – 7 Jun, 10am – 5pm, Wed 4 & Thu 5 Mar open until 10pm
Where: The Dowse Art Museum
Week Three: curated by Bret McKenzie
Local lad-done-good Bret McKenzie needs little introduction to Wellingtonians or New Zealanders alike, but I'm going to do it anyway. He made waves as one half of New Zealand's third best comedy duo Flight of the Conchords and won an Oscar for the song Man or Muppet in 2012. While Lemi's week is rooted in exploring big questions and Laurie's is characterised by getting weird, Bret's M.O is rooted in comedy, family and a sense of wonderment. Collectively, they balance each other out, giving a rounded idea of what art can be and its role in the 21st century.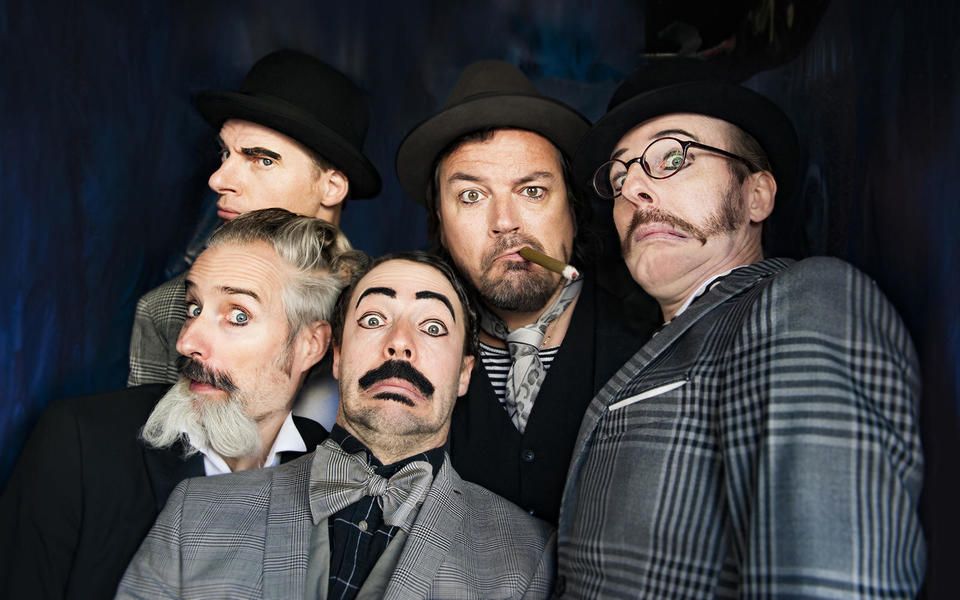 The Parkin Season of Slapstick
Top Pick: The Parkin Season of Slapstick
This five-piece from the Netherlands pays homage to the likes of Charlie Chaplin, Marx Brothers and Spike Jones with their expert buffoonery and ability to play over a 100 instruments between them. Joyful and utterly bizarre, it promises a sense of fun that will appeal to the whole family. It's a great way to introduce children to the theatre but with enough nuance and bite to keep adults entertained as well. Don't miss out.
When: Fri 13 – Sat 14 Mar, 7pm, Sat 14 – Sun 15 Mar, 2pm
Where: Wellington Opera House
Honourable mentions
Kate Tempest: It doesn't matter if you think Kate Tempest is a rapper or spoken word artist, either way her words are potent. She forces you to look at your present, consider your future and console you that there is still hope in a single bar.
Elizabeth Knox: On Imagination - In an exciting twist for bibliophiles, the Writers Programme has been extended for the full three weeks for the first time ever. Elizabeth Knox is undoubtedly one of our finest novelists and will be providing an opening address that explores the imagination and its role in literature.
Black Ties: This classic boy-meets-girl production is given a delightfully local twist in this Aotearoa/Australia production where cultures clash, audiences participate, and you're left with a full heart and your ears ringing with wedding hits.
See the full programme of events here.