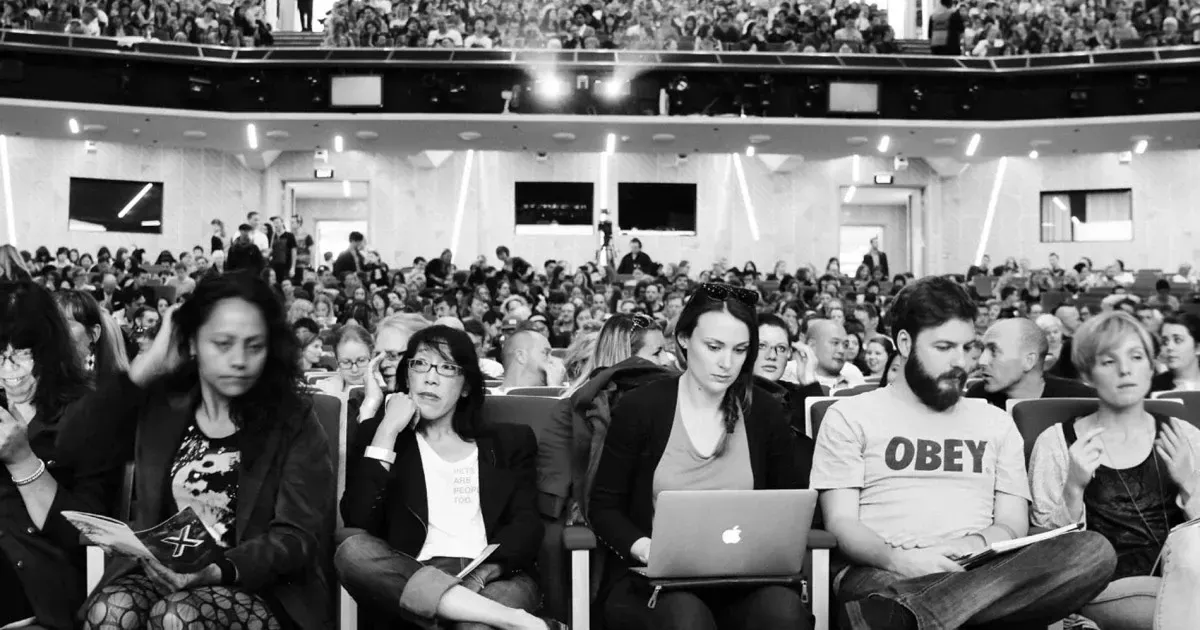 This year, Semi Permanent didn't want to live up to its name.
We're not talking about the name it's built up for itself as an internationally recognised, high energy and influential festival of culture and creativity.
We mean its literal name. A fixture on Aotearoa's cultural calendar for nearly two decades, there were genuine concerns Semi Permanent would follow far too many events in 2020 as COVID cancellation casualties.
Semi Permanent Managing Director Simon Velvin admits "we didn't give up hope but it probably felt more no than go for the most part."
Like so many others in the most challenging year that the industry has faced, there were a number of factors that framed the final choice. "The main one was following the government's safety protocols – the need to be in level 1 to accommodate 2,000 people.
"It looked like February 2021 would be the soonest we could get going with a physical event, because we weren't that keen to do a totally digital experience. We like having people in a room because of the energy it generates. Then after we came out of the last lockdown, a window began to open, and touch wood, it stays open until 12 November."
Best things in life are free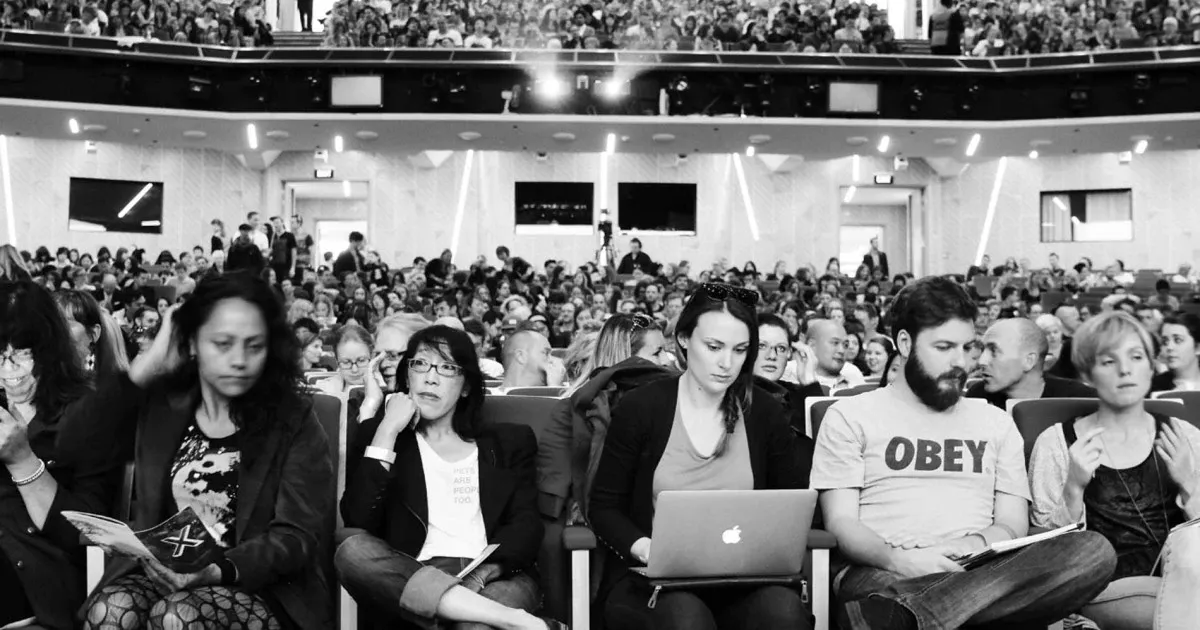 Semi Permanent 2017 version. Photo: Supplied.
It's a big deal to have got Auckland's Semi Permanent off the ground this year and is sure to be one of the hottest tickets in town. But it's also a money-can't-buy experience.
That's because for the first time, attendance will cost you nothing. Velvin calls it "SP for Free".
With only 2,000 spots on offer and the anticipation of 15,000 people wanting to attend, this year's attendees will get their tickets through a ballot system. Think of it like getting your invite to Willy Wonka's place with less chocolate and Oompa Loompas.
It's all about giving everyone a fair crack, explains Velvin. But why free? No one would begrudge a business covering its costs in this dumpster fire of a year. After finding support from partners Alt Group, Special Group and ATEED, a consensus was reached.
"We thought that it suited the circumstances. Some creative practices have been under serious financial pressure from the pandemic. People have also been isolated, away from familiar networks. It's also a continuation of 'be kind' – that doesn't have to stop now we're out of lockdown.
"We thought, let's do something good, bring people together, lift the mood to optimism, inspire a 'reboot'. And without wanting to be too altruistic, it's a rare chance to say thank you, in a meaningful way, to the creative communities that have supported us over the last 18 years."
Finding next wave of creatives
That's a reward for the here and now but there's also an investment in the future. As usual, Semi Permanent has set aside an allocation of tickets for schools - ramped up to around 600 seats this time around.
"It's important to increase the visibility of the creative industries in areas where pathways to creative industries jobs aren't always clear, so we're reaching out to schools all over Auckland. We need our creative sector to reflect the makeup of Aotearoa.
"This also ties into our aim to start a discussion about the economic value and potential of the creative industries, especially as we look at the shape of a COVID bounce-back plan. Just a handful of our speakers this year have generated enormous value. It's well-known the role creativity plays in society, culture and identity development, but the creative industries also play an important role in generating new jobs and businesses, employment, productivity."
All Kiwi, all class
When you look at that line up, one thing is noticeable. Scrolling through the lengthy list of speakers in years gone by, where they're based usually reads like an Atlas. But this year, instead of Copenhagen, Zurich, Stockholm, Singapore and Chicago, the 2020 crop comes from Auckland, Christchurch, Wellington, Rotorua and Tauranga.
But don't let that fool you. Like so many things involving our creative corner of the world, this is a world-class line up that wouldn't look out of place any other year - 27 speakers and performers forming a smorgasbord of creativity over 10 hours.. "It's as international as it gets!" enthuses Velvin."
"Danny Coster worked at Apple in California for 20 years, (NZ raised) Sabine Marcelis is based in Rotterdam, she's Wallpaper's Designer of the Year, Anita Fontaine has also worked in The Netherlands, Jamie McLellan is normally based in San Fran with Allbirds.
"Others are based here, but looking outwards – Kiri Nathan is fusing te ao Māori with the world of fashion and also supporting knowledge generation in new cohorts of designers by introducing them to the industry, especially in China. Dean Hall is an international gaming legend...along with Andy Warhol and Jasper Johns, Billy Apple invented Pop Art in London and New York."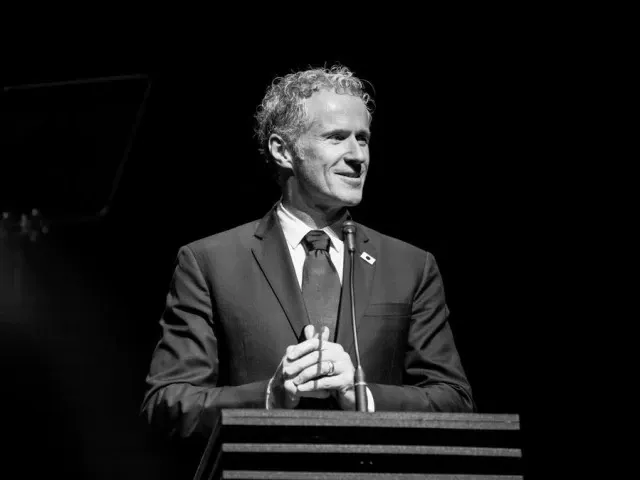 Semi Permanent 2020 speaker Danny Coster. Photo: Supplied.
Velvin's reluctant to pick any of the individuals out for special focus - "it's a bit like naming your favourite child." But he's particularly excited to have Coster in the line up, describing him as "one the world's greatest industrial designers whose name most people will never know.
"He was there at the rebirth of Apple, was there for 20 years. Working at Apple you don't get to say too much about what you do. Now he's home and we can't wait to hear what he's got to say".
For those who aren't successful in the ballot or can't make it, Semi Permanent will be available online for the first time. Velvin wants this day full of inspiration and motivation to be as widely available as possible.
"It's been a shit year for everyone so I think the themes that will emerge will be around finding place, purpose and opportunity – with a bit of kindness, and most of all aroha!"
Written in partnership with Semi Permanent, held at Auckland's Aotea Centre on 12 November. To watch the livestream - click here.