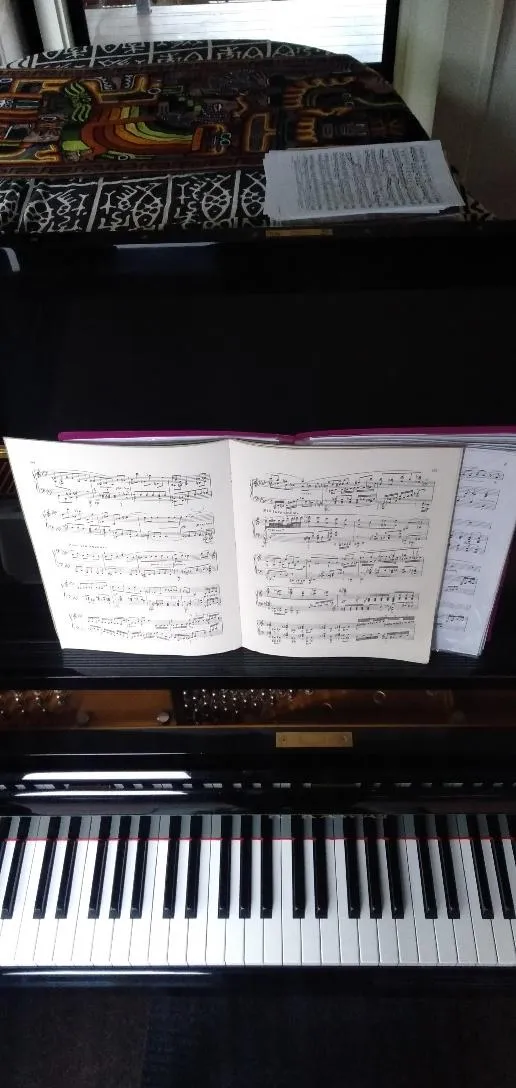 The days of visiting galleries and exhibitions are temporarily on hold. The lost opportunity to get motivation from walking through new spaces and soaking in different works is a void The Big Idea wants to help fill.
Our 'House Visits' series takes you into the homes and working spaces of people in the creative world, to see what they have collected on their travels, what it means to them and what they're using as inspiration inside their own four walls.
Chris Archer - Christchurch
I'm currently working at The Arts Centre Te Matatiki Toi Ora in Ōtautahi Christchurch, leading on the outward-facing aspects of The Arts Centre's activities - programmes, partnerships and business development. This is a role that I have just begun on a 'permanent' basis (whatever that phrase means in these times), having just resigned from Creative New Zealand where I had various roles over a decade including Manager of the Arts Investments programme and most recently the role of Arts Practice Director – Music and Opera.
Life has changed significantly, very quickly. As an organisation, Arts Centre staff, after consultation, decided to work for 80% of our pay for 80% of the time. We are a charitable trust that has spent millions of dollars since the earthquakes strengthening and enhancing our neo-gothic buildings which date back to 1877.
We are all about the live experience and a home to galleries, museums, cinemas, artist residencies, a company in residence, creative retailers, artisan eateries and bars. We have stunning venues that house a huge diversity of creative endeavour. The Arts Centre is a complex in and of itself and is our greatest asset for our communities. We don't get ongoing funding from local or central government, and so this time poses huge challenges around our ongoing viability.
My focus was initially spent on our own staff wellbeing. Our greatest asset is our people. Now, time is spent in endless Zoom meetings - these look to be thinning out over the next week or two, however, which I'm not too sad about! Now my focus is turning to building and strengthening relationships with the creatives we work with and our audiences. Having a weekday to myself now is also inspiring me to play the piano more, read and compose. I'm relishing this silver lining!
The Tour Begins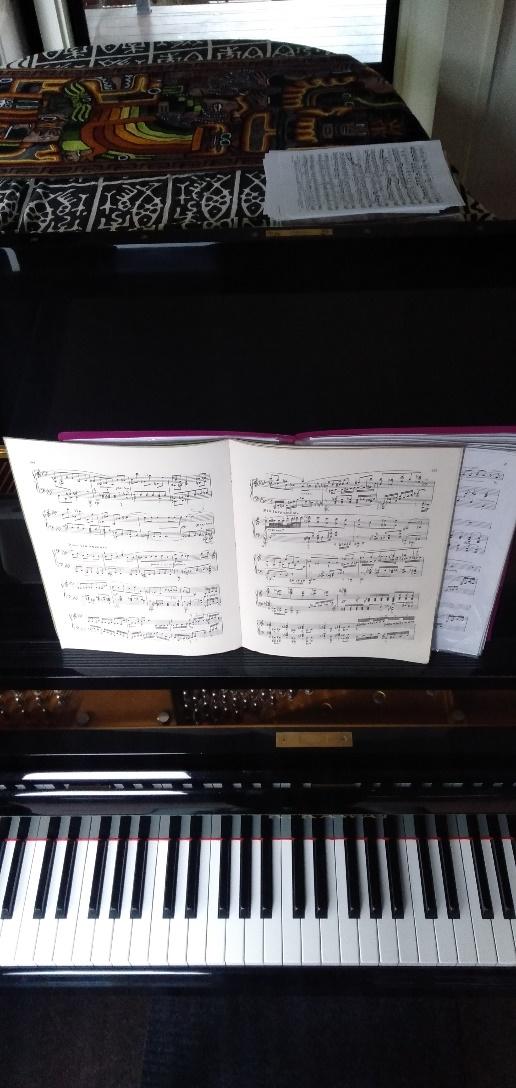 This is my piano – my sanctuary and my source of inspiration. It's an Overs Rebuilt Kawai grand that used to belong to a friend of mine, Richard Chandler. Richard was a fantastic pianist and bassoonist - a member of the Christchurch Symphony Orchestra, a highly respected music teacher and keen nature photographer.
He was killed in 2016 on his way to teach at a local secondary school at a train crossing only 5 minutes away from his home. I remember playing the piano in Richard's living room on occasions, including playing duets with him. Richard loved to share his culinary skills and enjoyed showing his friends and colleagues the latest photographs he had taken from some far corner of the globe.
We grew up competing in piano competitions. His technique was way better than mine. In 2018, the venue, The Piano in Christchurch, listed the piano for sale. Bronwyn Bijl, The Piano Director and local music teacher, had purchased it to be used for corporate functions, however, decided that it was too good for this purpose and so let teachers know that the venue was selling it.
It had been situated in the front foyer, unbeknownst to me. I decided to drop in to take a look, not knowing it was Richard's piano at that stage. As soon as I saw it, I realised it was his, and knew that I'd dearly love to purchase it. However, my house is small. I went back with my partner Andre, a tape measure and figured out if it would fit in the study – just! With the sale of my old Yamaha upright and some savings, I wrote a cheque and feel as though I'm accumulating interest every day!
At present, I'm fiddling with the second and third movements of Prokofiev's seventh piano sonata.
Team Bonding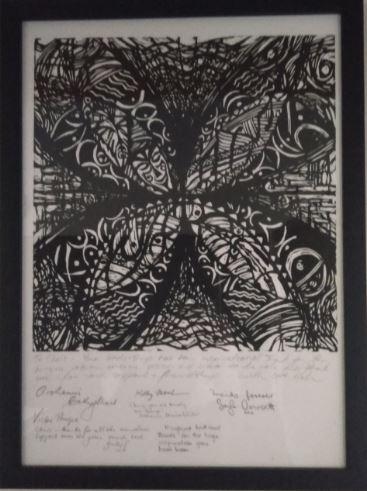 This print is very special to me. It hangs in my study opposite the piano.
During the 2000s I was contracted by the Ministry of Education as an arts education national facilitator (Music – Sound Arts), leading on the national delivery of professional development associated with the implementation of the arts curriculum in secondary schools. Jeff Lockhart created a visual interpretation of the four artforms offered as subjects in schools that became the identifying image for the arts curriculum.
Although not involved with formal arts education anymore (apart from some piano teaching and assisting with the development and delivery of arts education programmes at The Arts Centre), this is still an area I am hugely passionate about.
The team of nationwide professional development facilitators and teachers that I mentored and worked with during this time had a huge impact on my own philosophy of education and I feel indebted to the Ministry of Education, Cognition Consulting (where I lead online community engagement) and UC Education Plus for giving me the opportunity. The print is signed by the national facilitator team – people who were and are still very dear to me.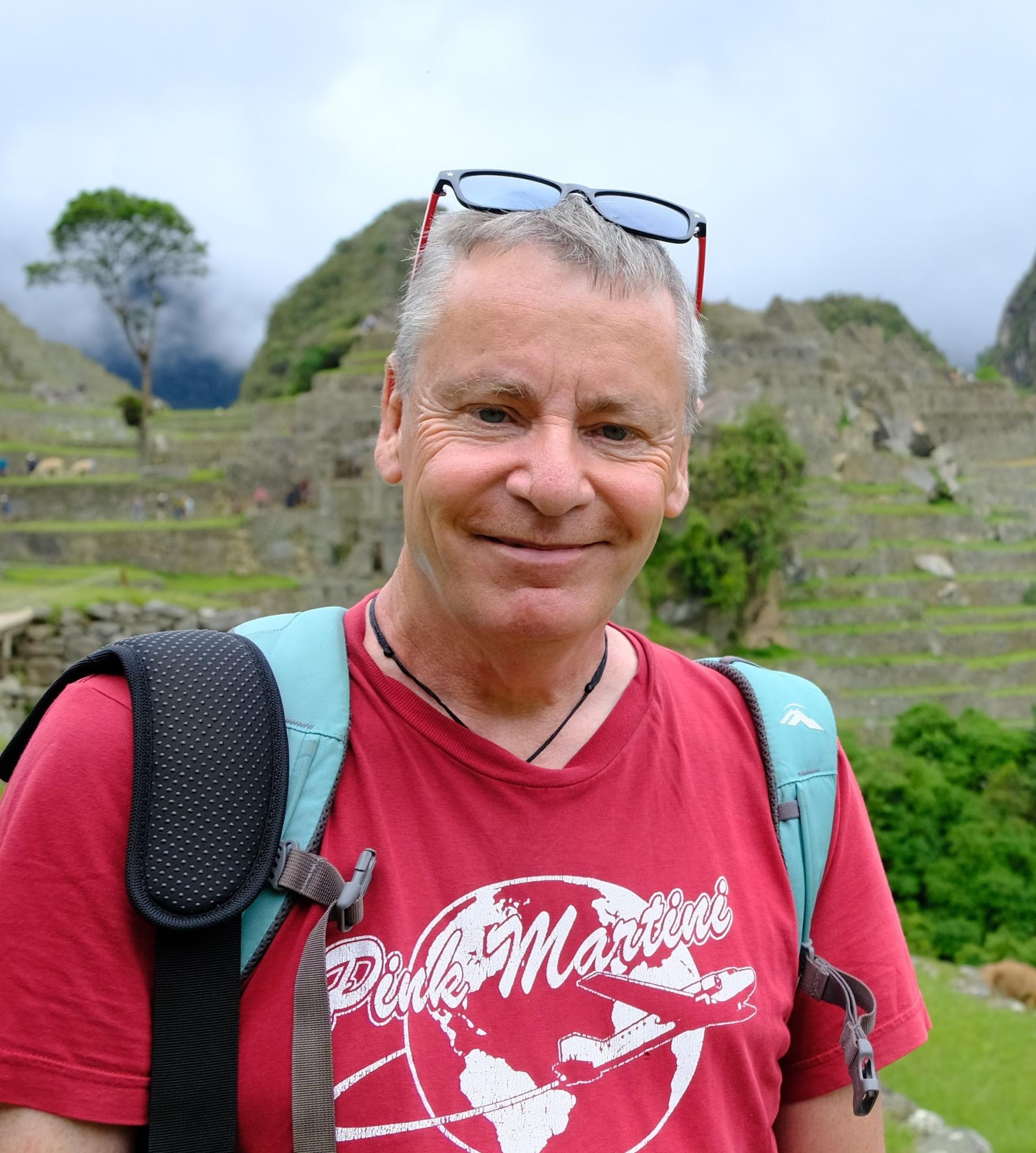 Chris Archer.