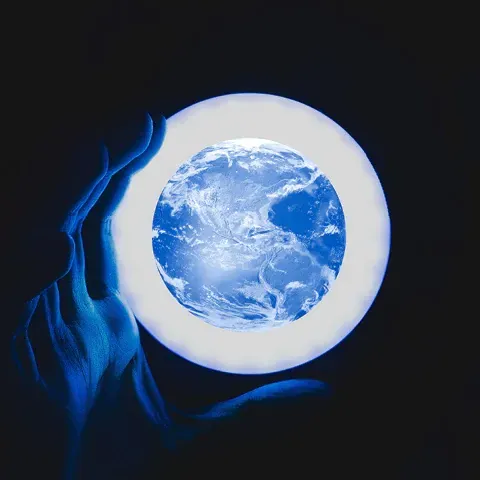 "We were showing a class the bar graph that shows rising CO2 emission levels, which is bad [for the environment]. One of the students who was a singer looked at it and said 'if we can get the whole country to sing this graph, they would get it immediately. We don't want to be singing those high notes," recalls Sarah Meads, founder of Track Zero.
There is a popular opinion that the arts and the sciences are polar opposites. On the surface, it makes sense. One encourages freewheeling ideas where there are no wrong answers. The other built on a dedication to cold, hard facts and stats.
Due to this assumption, the arts have long been seen as 'soft subjects' in comparison to the sciences. Too broad and generalised to make any real impact on the world (read: economy). It has led to the defunding of many arts programmes around the world, which is a crying shame.
If you dig deeper, both subjects require a lot of creativity and are used to better understand the world around us. Increasingly, studies are showing that art can be used to help students remember scientific facts, highlighting that despite their surface-level differences, the arts and sciences can work together to help inspire change.
Powerful combination
Exploring how the arts can inspire engagement and action in the fight against climate change is a founding principle of Track Zero and the first topic of conversation in PANNZ's latest series of hui. Over the next six weeks, Track Zero has partnered with PANNZ and Auckland Live to discuss the vital role the arts has on shaping a fair, carbon neutral future.
While it is vital that we act to stop climate change, engagement is a key precursor to that action. This is precisely where the arts can support the sciences "because [the arts] can reach inside our hearts, not just our minds" says panellist Dr James Renwick, Professor and Head of the School of Geography, Environment and Earth Sciences at Te Herenga Waka - Victoria University.
"We're starting to see climate change being an issue that affects everyone - it's an urgent problem and the next decade will be a critical one in the history of climate change….we need action and emotional engagement from society at large," says Renwick.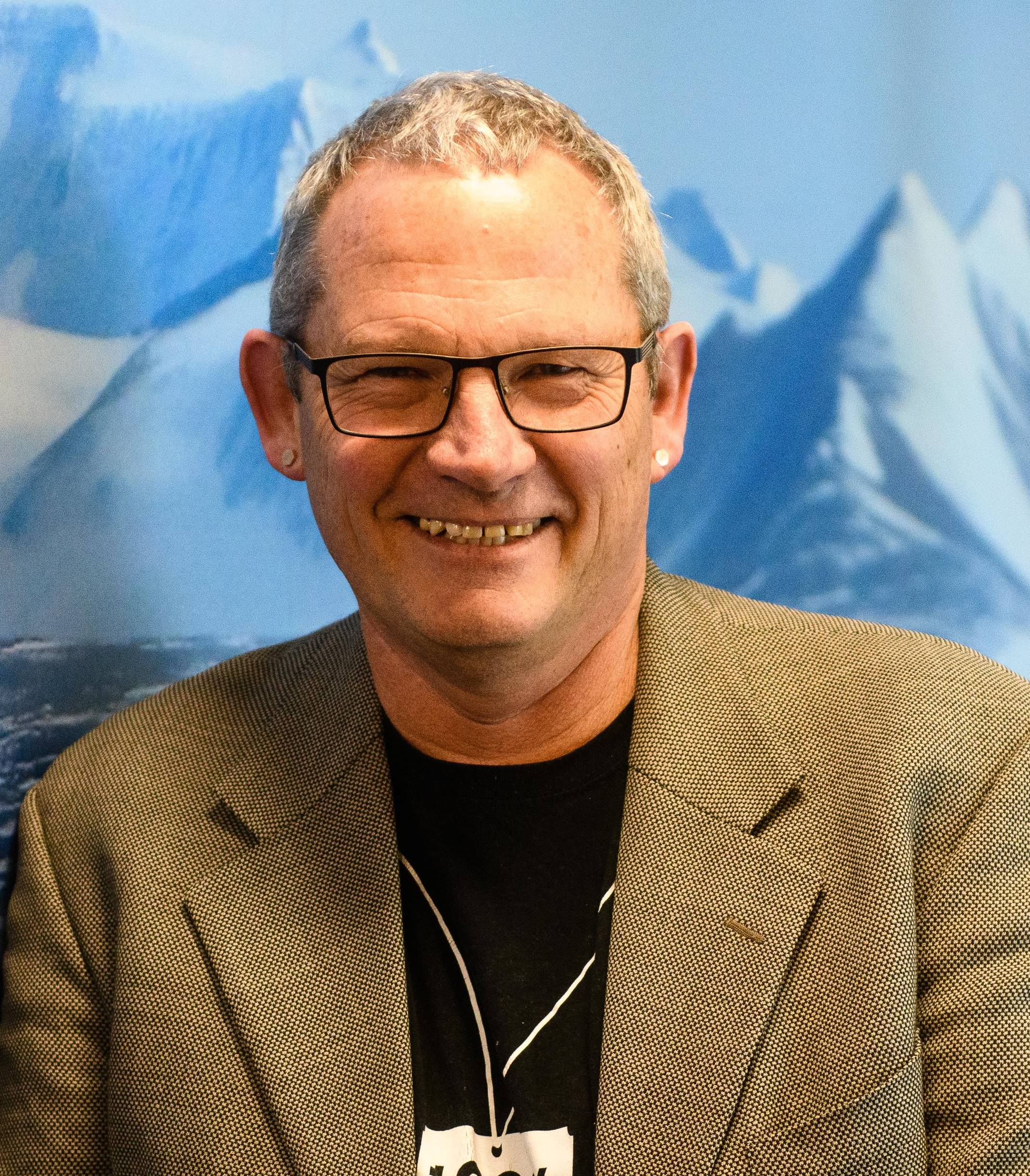 Professor James Renwick. Photo: Supplied.
"I'm a data geek, but most people don't usually engage with the science of climate change. They don't get excited about bar and pie graphs like I do," admits Renwick. "But almost everyone in the world has some engagement in the arts, whether it's listening to music or reading books or watching movies - most people have some interest in artistic expression. Because the arts are about connecting with people's emotions, asking them how they feel about what's happening right now, tell the stories of the past and explore what could happen in the future.
"I'm really excited and humbled to be able to work with artists to help tell stories so that people can understand what's going on and why it's important and urgent to take action," he said. "It's not all doom and gloom - we are the ones causing the change. It's down to us when we emit greenhouse gases and the arts can help to motivate that change. Storytelling via the arts helps connect people [to change] and I'm up for anything to help advance that conversation."
Creative contribution
Creatives Rachael Rakena (Ngāi Tahu / Ngā Puhi), Tama Waipara (Ruapani / Rongowhakaata / Ngāti Porou) and Kerry Warkia (Papua New Guinean / Scottish) were brimming with ideas as to how to engage and empower audiences to take action. The last century has seen water temperatures rise 0.13% every decade, so it is no wonder that it is a key medium used to explore the impact of climate change on individuals and communities.
Rachael Rakena. Photo: Justin Speers.
For the last 30 years, Rakena has been using water to explore ideas around 'otherness', alienation, cultural loss, colonisation, immersion, and narratives of creation, desire, consumption, belonging, connectedness and ownership. A highly collaborative creative, she describes water as "a critical part of life and the world at large…a lot of my work has been focused on people in water [which] highlights how we relate to the water and how we have a relationship with the environment."
Warkia is the producer and founding partner of Brown Sugar Apple Grunt Productions and has made some of New Zealand's most innovative content for film, television and web content, sharing Māori and Pacific stories. Her second feature film Vai also focuses on the importance of water in Pacific communities. "Water connects us, it does not seperate us, so taking care of it is important. It is a key [indigenous concept] that we as humans are so interdependent on the environment," she explains."I try to care about the environment, not just in the stories I tell but in how I run my company, to bring environmental issues to our collective consciousness rather than subconscious."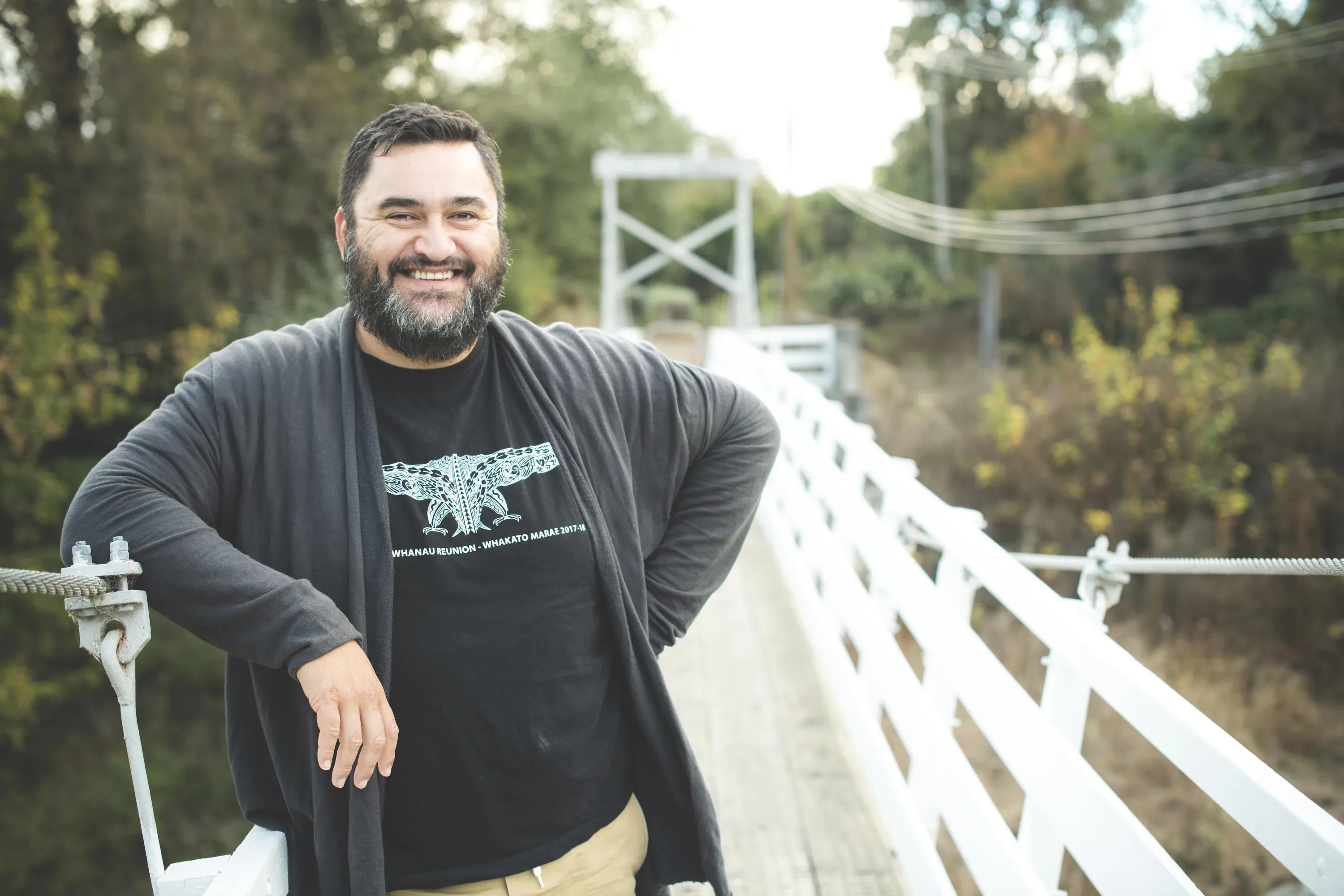 Tama Waipara. Photo: Strike Photography.
"Art is like water, it's vital," agrees Waipara, Chief Executive and Artistic Director of Gisborne's Te Tairāwhiti Arts Festival, as well as an award-winning composer, singer/songwriter, musician and performer. "Both science and the arts have a deeply considered care for humanity, which is a [Te Ao Māori] approach - we are thinking intergenerationally, championing the environment is about being a better ancestor - if you don't have that heart and sense of purpose, it's just window shopping."
For him, the creativity in both science and the arts makes them fundamentally linked. "With science, we ask a lot of questions and seek answers. We do the same with our art forms. That is where the crossover is, where [art and science] can combine and collaborate. We're both asking questions, we're both wanting to provoke, to collaborate, to bring different perspectives to the table - to see who is missing and bring them to the table so we can get a fuller picture and keep working together."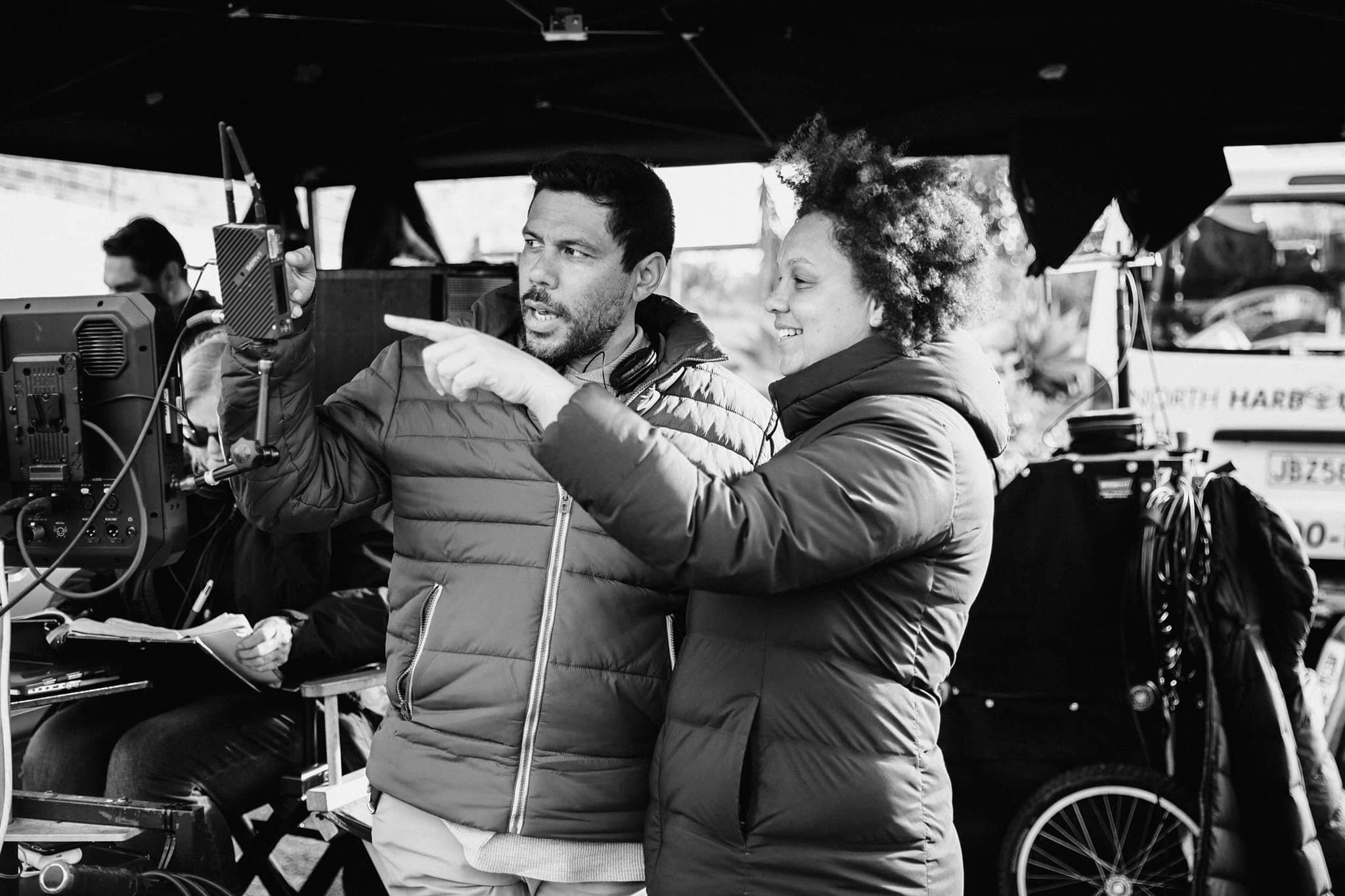 Kerry Warkia (right) with Kiel McNaughton. Photo: Tom Hollow.
Warkia had a similar perspective. "Art and science are the same thing," she said simply. "It's understanding the whakapapa of who you are on earth and your connections to other aspects of yourself, your world view and understanding of perspective."
For Waipara, "every art form has a part to play, just as everybody has a part to play in environmental awareness...every day, every action has a cause and effect."
"[As artists] we have to run the gambit of stories," agrees Warkia. "[With climate change] how do we tell those stories? Not everyone wants to smash the facts - some people want to be entertained so we have to hide the vitamins in the ice cream, sometimes it is an installation of bottles washed up from the sea."
Both the arts and the sciences are about breaking down barriers and better understanding stories. While the future remains unwritten, the first chapter from Track Zero and PANNZ is amplifying vital conversations.
To watch a replay of the first online kōrero, click here. To find out more about Track Zero and the six-part series streaming live on Wednesdays 7pm, click here.