Your move, New Zealand.
The finalists have been found in the inaugural Hnry Awards, with a combined $25,000 in prizes due to be handed out on World Creativity Day, 21 April.
The awards posed a simple question to all entrants, "what does independent earning mean to you?" The winner takes away $15,000.
After a four week window to let creativity off the leash, the judging panel pored through the entries with the onerous task of whittling the list down to a top ten.
Inspiration for entrants came from a range of sources, some were jovial, some hit close to home, others created amid the COVID-19 uncertainty, but they all spoke to the same theme.
What most entrants have in common is independent earning means creativity and freedom. If you're a freelancer and contractor in the arts (or any industry), if you're not doing something you love, chances are it's not going to work out.
One of the judges, Tui Te Hau comments, "The final ten exemplify the kiwi approach; passion, ingenuity, humour, humility and generosity of spirit.
"Many of the entries referenced the impact COVID-19 was beginning to have on their business. As freelancers, they were facing it head-on with the strength, resilience and agility this workforce is known for.
"It was wonderful to see the diversity of backgrounds, culture, lifestyles, ages and disciplines of the entries."
So treat yourself to a look at the top 10 finalists - and vote for your favourite.
Entrant A - Jesse Leonard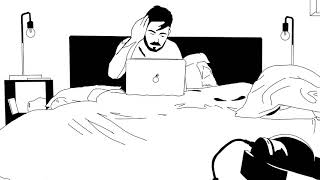 Working for a not-for-profit theatre company, who spends his spare time creating music and comics, many people in the arts will identify with Jesse's video.
The judges did too, praising his succinctness and skill, as one judge said: "Just wow."
Entry B – Virginia Gow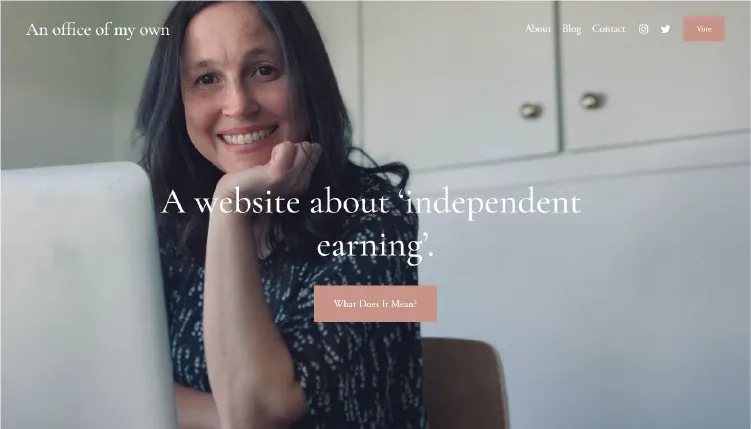 Virginia really took the directions of "entries of any form" literally - going to the effort of creating a full blog site to explain her balancing act between working in the cultural sector and being the best mum she can be.
The judges praised her efforts as "clever" and requiring a lot of thought to get across the line.
Entry C – Leni Selesele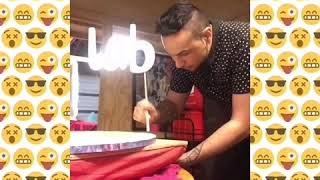 Leni is a man of few words - at least his entry would appear so, but he doesn't need to use words to get his message across as he "captured the heart" of the judges.
The delicate mix of music and imagery - including his passion for art - shows both the good and the bad, the uplifting and the difficulty that comes with being an independent earner.
Entry D – Kim Single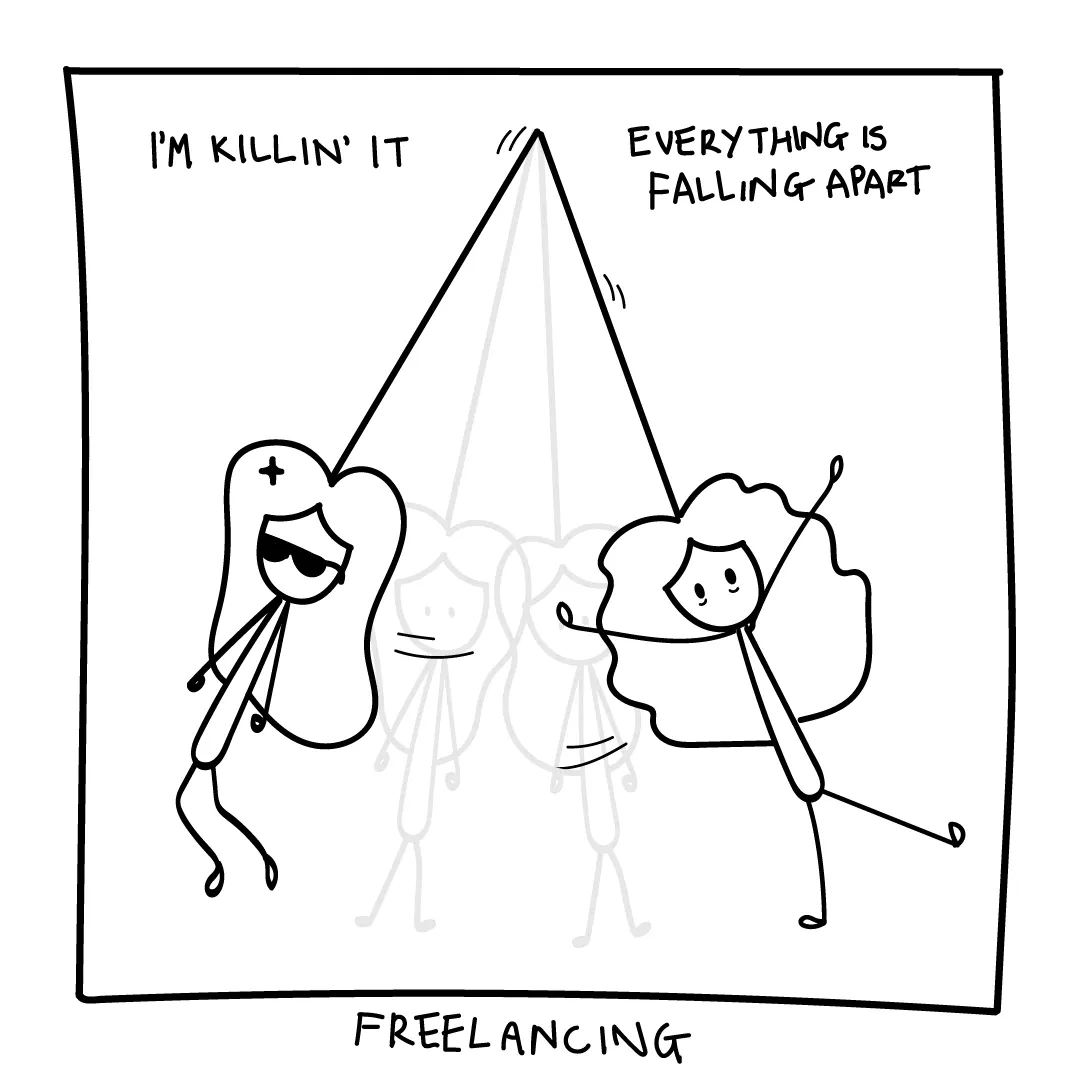 We're pretty sure anyone in the arts can relate to Kim's entry.
Adjusting to the pendulum swing that comes from the fluidity of being a contractor, the judges described the single-frame comic as "Fresh", "simple", "real" "humourous" and "right on the button."
Entry E – Tim Hamilton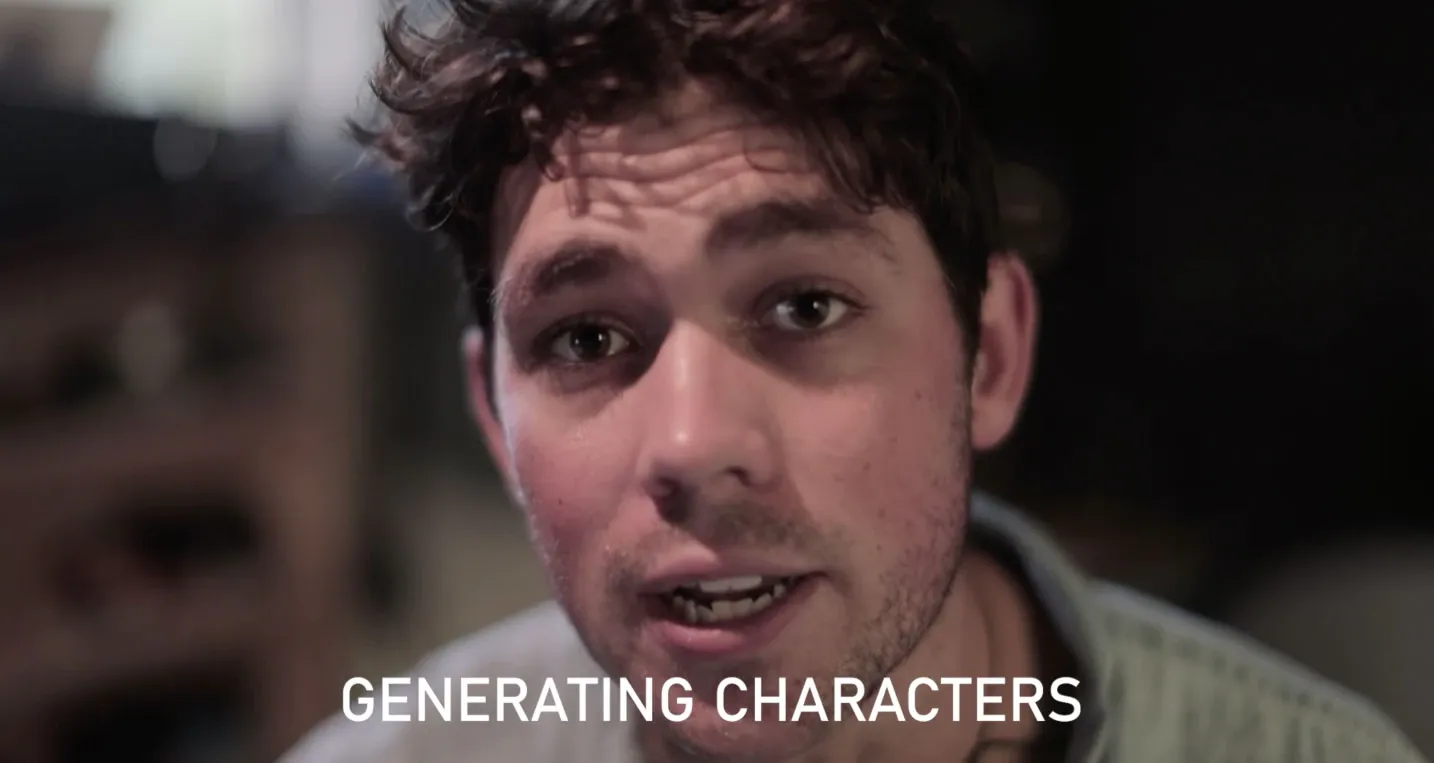 As Tim explains - like a lot of people in the industry - he's got a lot of time on his hands right now. But we doubt many of them would have come up with this entry.
The professional story-teller takes us on a journey that you'd be hard press to predict from the start of the video so we won't spoil it, only to say one of the judges referred to it as "epic."
Entry F – Fifi Colston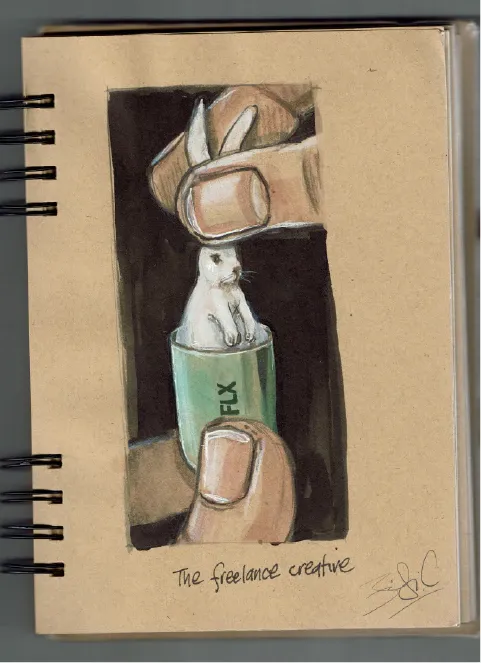 With four decades of freelance experience as an illustrator, children's book author and costume and prop designer, Fifi's theme sticks with the show biz vibe.
Titled "The Freelance Creative", working in this particular industry is always a hustle and trying to pull the next rabbit out of a hat, drawing judges' feedback of "well-drawn", "engaging" and "appealing."
Entry G – Hinarera Lambert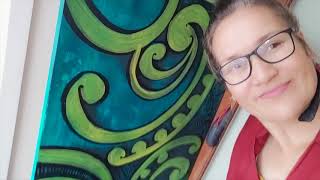 If you are just getting your first taste of working from home during the current lockdown, the novelty may not have worn off yet. Hinarera has been doing it for the last ten years, as explained in this "beautiful" entry.
Looking at how the different parts of her world view what she does, you can see what being able to create in her own space means to Hinarera.
Entry H – Julia Palm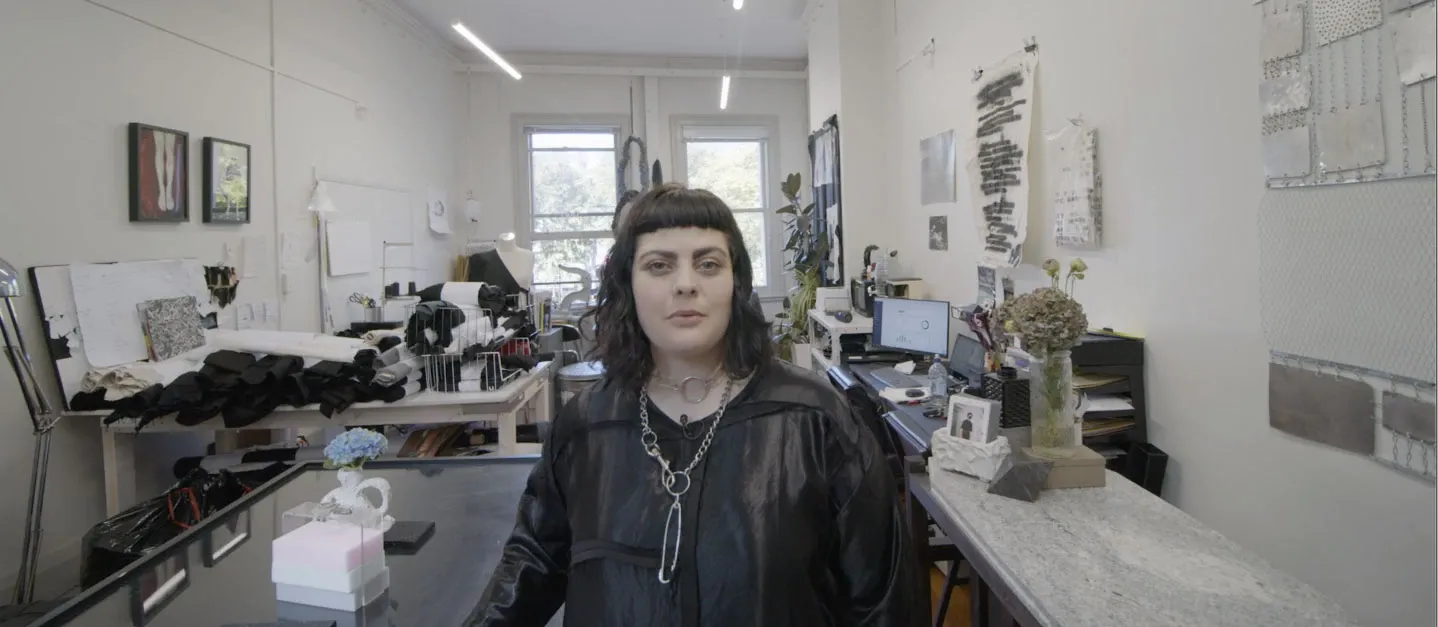 Welcome to the JPalm universe.
Independent doesn't have to mean isolated, as designer Julia shows in her high-energy, unique take on a Vlog entry that looks at how working solo can really mean being part of a community.
Julia's confidence and zest have been labelled "comprehensive" by the judges, who state it "held my attention all the way through" and "connects on a deep level."
Entry I – Michel Mulipola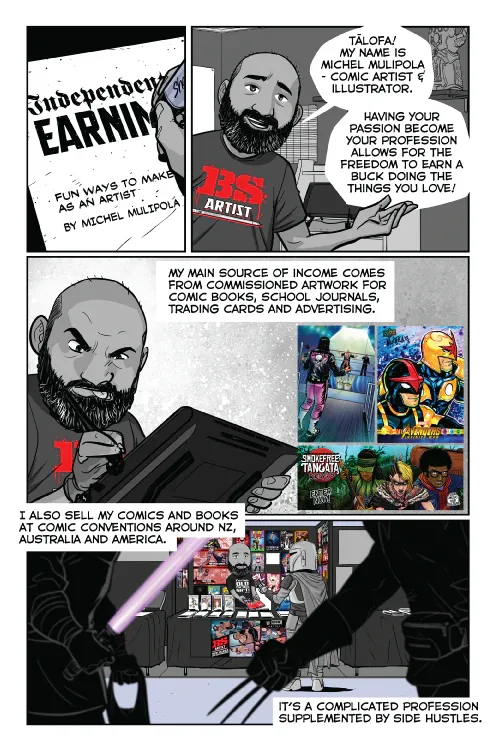 Growing up is overrated. Just ask Michel. His 11-year-old self would be most impressed by his career as a comic book artist/pro wrestler/sponsored gamer.
His comic skills come to the fore in this entry about finding new and unique ways to monetise your skills, impressing the judges, with comments like "very cool" and "beautifully illustrated.".
Entry J – Luke Jackson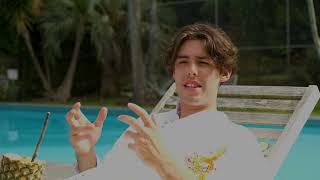 Luke's life as a young freelance journalist, video producer and editor not only includes an impressive array of robes, but some very familiar moments for many.
A charming, self-deprecating and creative take on what independent earning means struck a chord with the judges, saying "it left me with a smile" and "funny - a strong entry."
How to vote
Head to https://hnry.co.nz/awards/top10 to vote for your favourite or click on the corresponding links/images above - Voting closes at 11pm Sunday 5 April 2020.
Written in partnership with the Hnry Awards 2020.