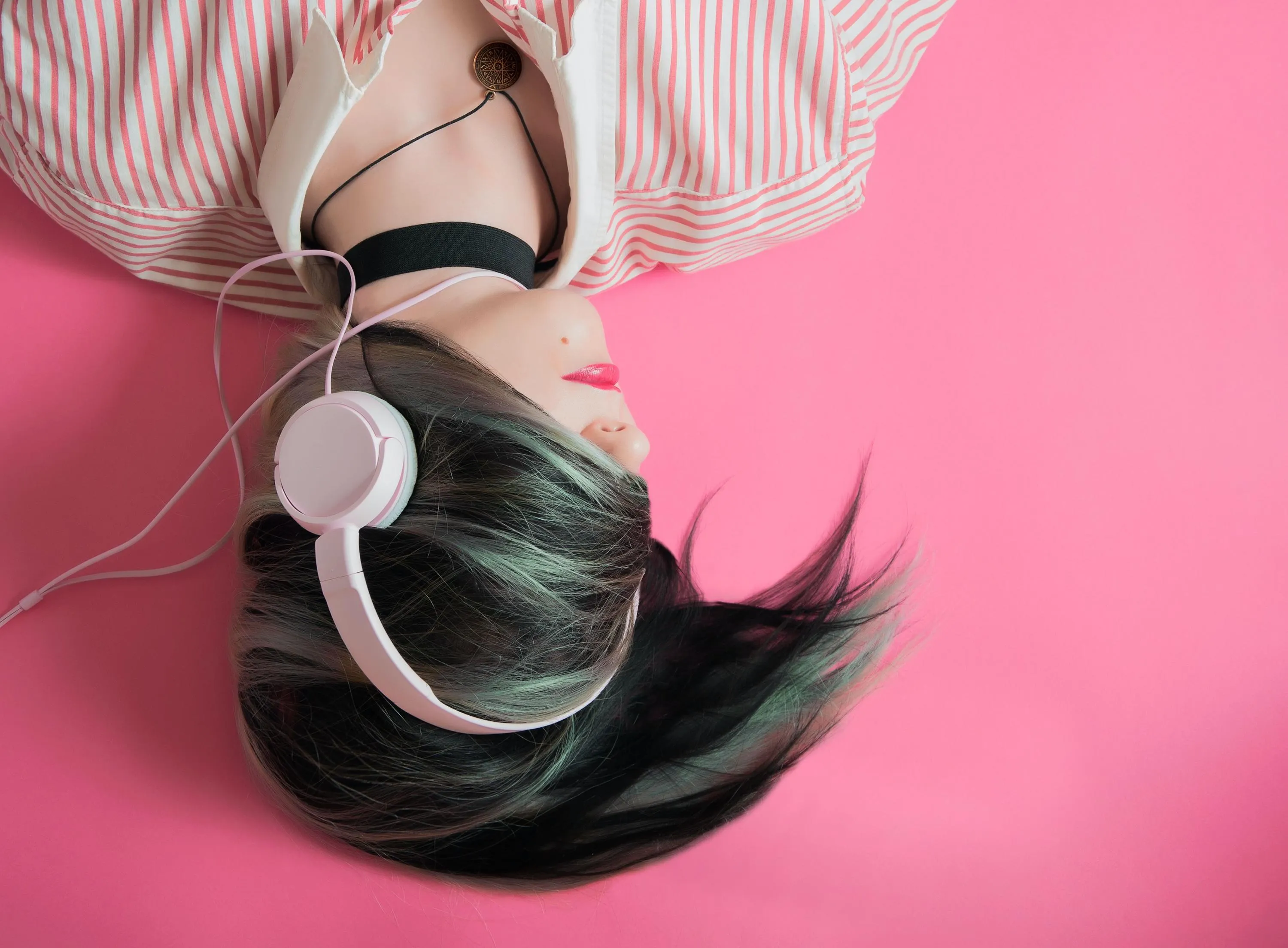 With COVID-19 keeping us all inside our bubbles, creatives are finding new ways to connect with the wider world. A popular platform is podcasting, and you may be thinking now is the perfect time to start a podcast of your own.
In 2019, the New York Times reported that the number of podcast listeners has increased sharply, with over half the population of the United States tuning in. If you want a piece of this engaged audience, you need to make your podcast stand out.
To find out how you can create dynamic and engaging podcast content in 2020, we've spoken to a couple of avid kiwi podcasters and sought advice from overseas experts from an international podcast booking agency.
It Starts with a Unique Voice and Something to Say
"You've got to get clear on your goal," says Jessica Rhodes, the founder and co-owner of Interview Connections. And she'd know – Rhodes regularly works as a consultant with entrepreneurs leveraging podcasting to expand their brands.
"What is your 'why'? Podcasting is a long-term strategy. It will be 6-12 months before you start hearing from and engaging with listeners, so it can feel as though you're shouting into the void. Many podcasts start strong but quickly give up – to stay the course and see success, you have to be grounded in your why."
Rhodes explains that for arts practitioners, a podcast could take many forms. Your podcast might provide a way for your community to connect, it might form part of a unique marketing strategy to bring in clients, or a new creative outlet.
"To stay the course and see success, you have to be grounded in your why."
Kelly Ahern, who works as a marketing rep at Interview Connections but is also an artist herself, explains. "A lot of the time, artists don't get to speak for themselves. We let our work speak for us. Podcasting is a unique way to connect - listeners get to know you and your work on a deeper, personal level."
Jaimee Beck, who co-hosts a weird food history podcast called With Relish with her friend Charlotte, agrees that it's important to have your own voice. Your podcast should tackle something that hasn't been done before or approach a beloved topic in a new way. "We did a Google search to see how many food history podcasts were out there before we started. Answer – not many."
Trudi Jaye is one member of the SPA Girls – four kiwi authors talking about their adventures in self-publishing and interviewing successful authors and experts from around the world. She explains that their podcast grew out of shared friendship and a gap in the market. "We were already a writing and critique group, so we met regularly and talked about self-publishing and marketing. We felt there was a lack of female voices in our niche when we first started out, and a lack of representation for romance in writing podcasts.
"Given that romance authors were kicking butt at self-publishing (and still are), we thought this was a weird gap, and decided to fill it. We also wanted to provide an antipodean presence in self-publishing, because most of the other podcasters and big names in self-publishing were all from the US or the UK."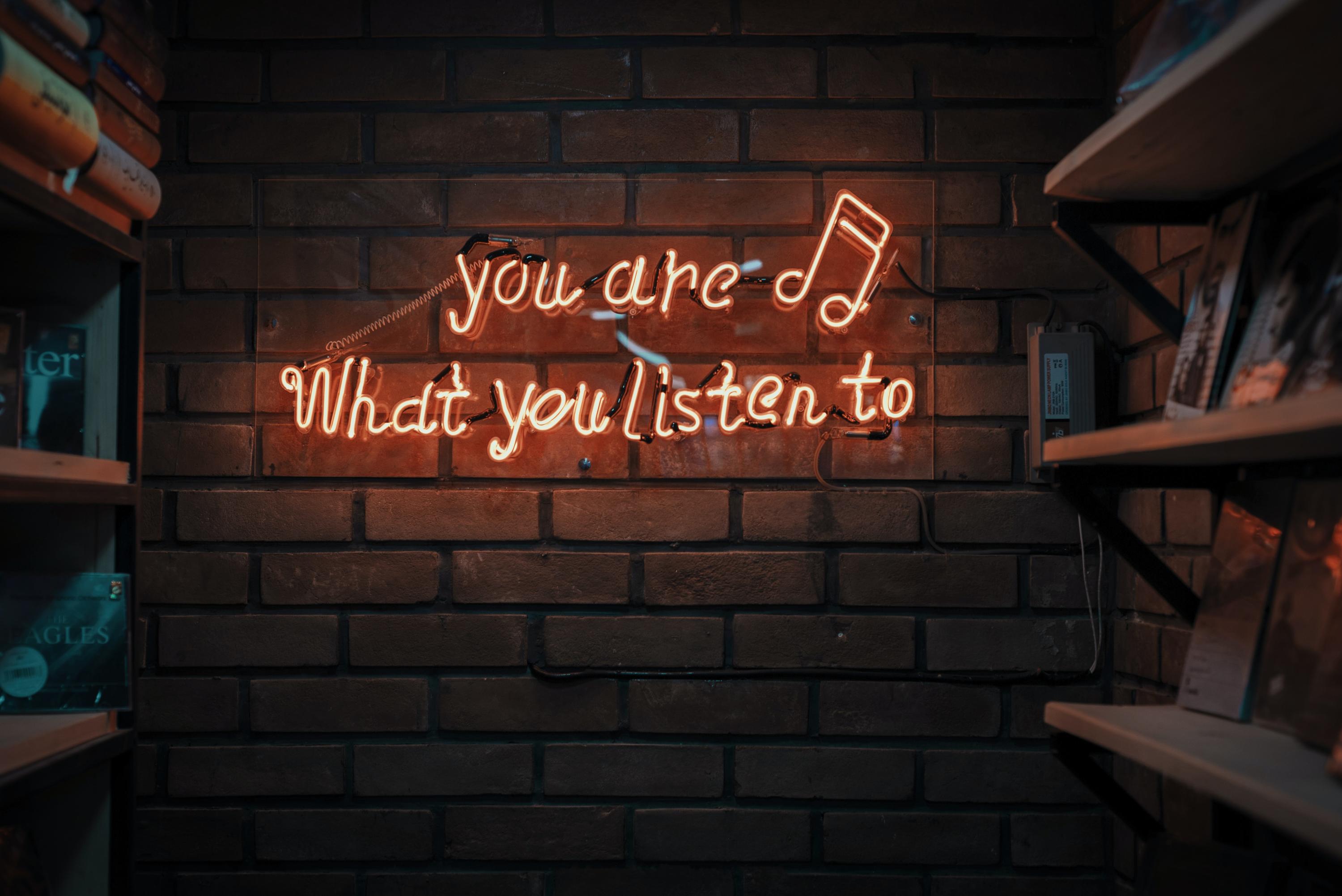 Listeners will gravitate to what gets their juices flowing. Image: Mohammed Metri on Unsplash.
Having a unique niche might not get you millions of subscribers, but you will attract people who are super-passionate about what you love, and that's even more valuable than a large audience of casual listeners.
"Our audience is so engaged with us on social media, and most of them are niche food historians, chefs, or food bloggers," Beck laughs. "I'd say having a niche topic created this cute little food-obsessed family. They love how authentic and um....unfiltered...we are! People can tell when you're being genuine."
Proof is in the Pudding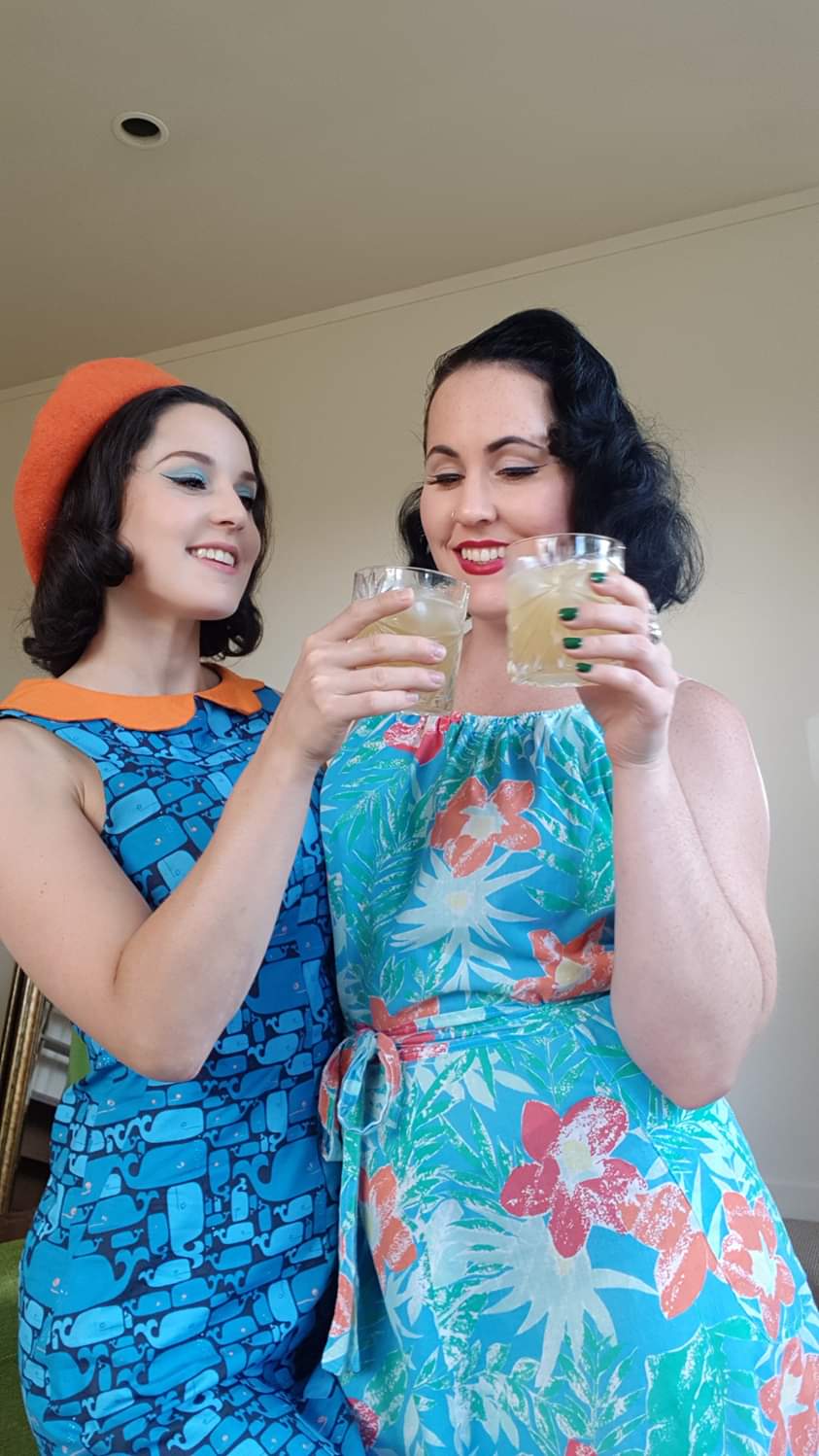 With Relish podcast duo Jaimee and Charlotte.
"My co-host Charlotte and I are food-obsessed – the more novel the food, the better," Beck outlines. "We're always sending each other photos and having over-excited conversations about 'this super weird food I found!' Finally starting the weird food history podcast we always talked about seemed like an awesome, low-pressure way to get our creative juices flowing. We get to hang out and basically just have our normal conversations, and we somehow ended up with a really engaged audience."
According to Rhodes, being passionate about your topic and creating a compelling story are the key to standing out. "A story gives a really visual representation of a situation or a subject – stories are how listeners connect with you. The best performing podcasts are made up of stories where the host or guests are vulnerable, without performing self-therapy from the mic.
"By bringing your listeners on a journey to a moment in your life, and connecting that moment to your topic/theme/niche/art, you build a relationship. Your listener feels less like they're experiencing a lecture and more like they're chatting with a close friend."
Work with Other Creatives
"Having a co-host is amazing because it gives you someone to bounce off," explains Beck. "Our podcast style is pretty loose and funny, and I can't imagine trying to be funny sitting in a room by myself. It would be a very different podcast!
"It's also really nice for it to be a social activity. I used to blog, that's generally a solo project and it can be easy to let things slip and become unmotivated when you're working on your own."
"People can tell when you're being genuine."
Jaye agrees, adding. "People like listening to our show because we keep it casual, and we have a good chemistry between the four of us. We're silly, we make jokes, we're real – what you see or hear is what you get. We talk about our mistakes, we try to be honest and tell it like it is. We've had listeners say it's like sitting down with friends for a chat over a wine or a coffee, which is a feeling that we try really hard to maintain. It's not hard, because we're all really good friends and have known each other for a long time now."
What makes for successful collaboration is setting boundaries and deciding on the style of your podcast from the onset. "Each person knows what the style is going to be, and what they're expected to do," says Beck. "It's easy for us because we've been friends for years and have a natural rapport and the same sense of humour. Pick someone who you don't get sick of talking to!"
Stick to a Schedule
Rhodes has seen far too many great podcasts fizzle out after a few months because they don't stick to a schedule. "Creators will wait too long to put out their next episode because they're trying to make it perfect, and in the meantime, their listeners have forgotten about them."
The SPA Girls are a testament to the importance of sticking with regular podcasting, even when you don't feel the engagement is there. "We've been going five years, and it's only in the last maybe two or three years that our numbers have become significant. We were lucky to have 100 people listening in the beginning, and for a long time, it really felt like we were just chatting to ourselves. It's sometimes a bit of a shock when we get outside our little bubble and discover we have many more listeners."
You can batch podcasting tasks to make sticking to a schedule easier. When Rhodes creates content for Rock the Podcast – her company's podcast about podcasting – she and her co-host will plan and record several episodes in a day. Then, she schedules out that content to release over the next few months.
Engage your Listeners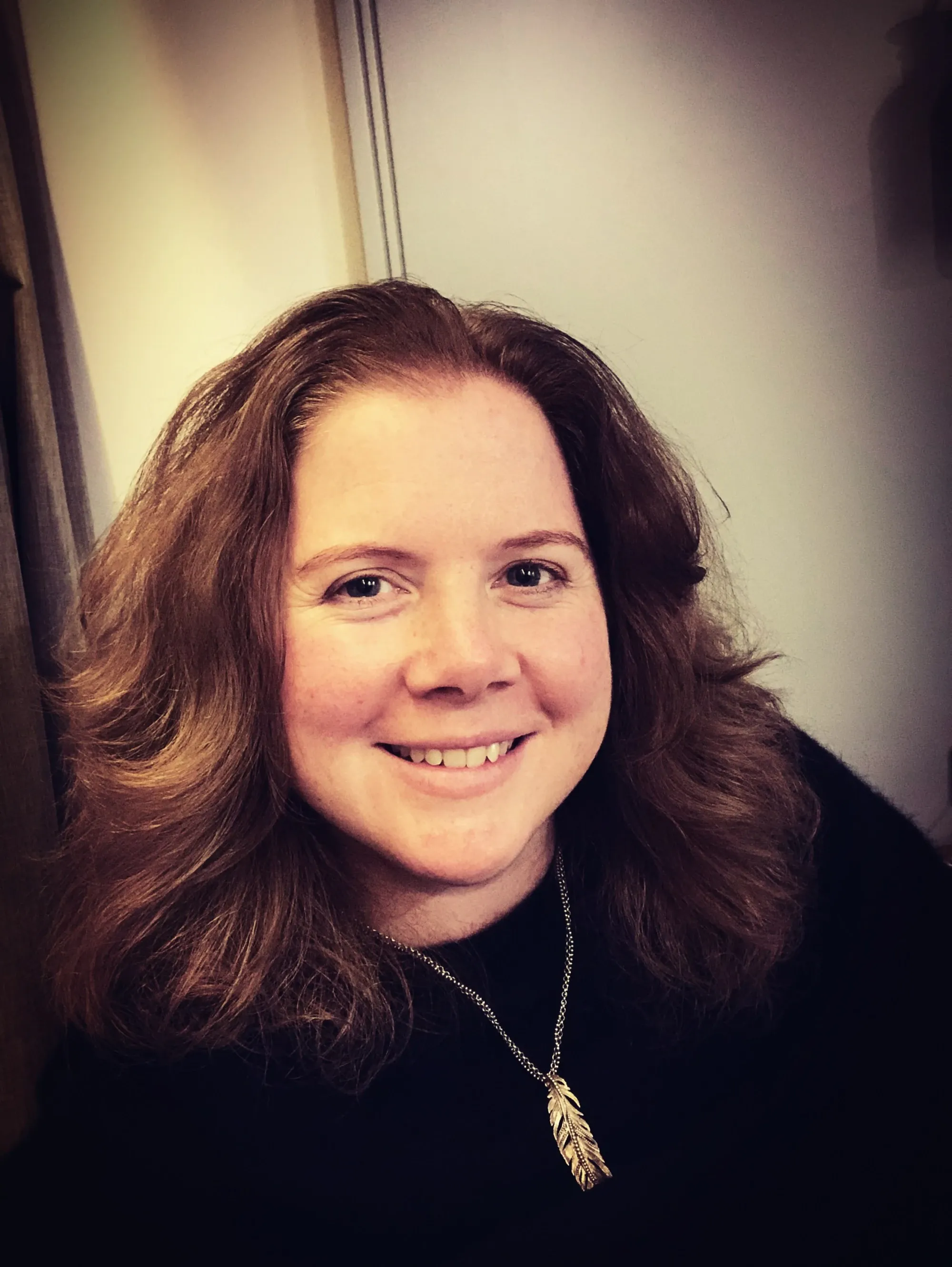 Trudi Jaye of the SPA Girls podcast.
"We've always had a very specific idea of who our ideal listener is, and we always, even now, make decisions based on what she would like to listen to (yes, she's a woman)," explains Jaye.
"Interaction with our listeners happens in a few ways. We have a SPA Girls Facebook Page, where we post daily and are currently doing videos on weekdays (for the lockdown period). We also have a presence on Twitter, and more recently Instagram."
The SPA Girls get emails and messages from readers, and they've run in-person workshops, attended conferences and events to spread the word about self-publishing and their podcast. Jaye says they always meet regular listeners and come away with new listeners through events.
"We have a weekly newsletter that goes out with tips and information, plus info about this week's podcast. We have expert guests on the podcast each month – we tell them when their podcast episode is up and they will shout out to their own audience. This often gets us more listeners to an episode – and may be ongoing, if they like the show.
"We've also published a book about overwhelm for authors, which mentions the podcast. People check us out from there as well."
Standing Out in the Wrong Way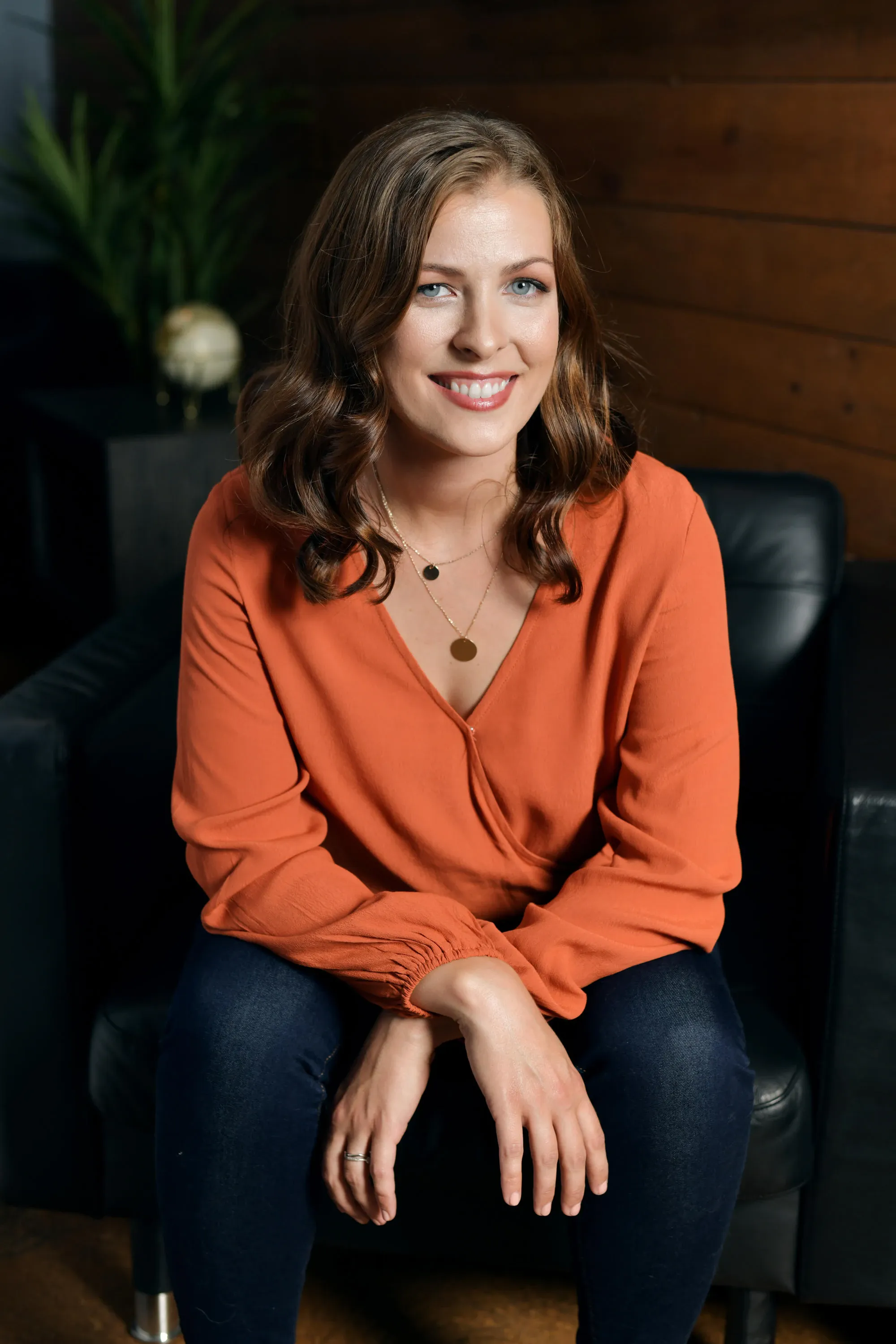 Interview Connections founder Jessica Rhodes.
According to Rhodes, the biggest mistake you can make when creating your podcast is quitting too soon. "If the first episode of your podcast is perfect, you waited too long to start. Take imperfect action and get yourself out there."
Beck and Jaye both agree that a regular schedule and discipline are important for success. Jaye adds, "I think it's important not to waste people's time. They're listening to your podcast for a specific reason, and you should make sure you're satisfying that particular need. For The SPA Girls, our listeners want to hear about self-publishing and make them feel like it's something they'll be able to achieve, even if it feels a little daunting.
"But maybe you're trying to be motivational, or inspirational, or maybe just trying to make people laugh. Whatever it is, I think you need to be clear on that and provide what you're promising."
In Beck's view, "podcasts that don't seem to have a point are just irritating. If I want to overhear someone having a personal conversation with no theme or relevance, I can catch public transport. I also can't stand podcasts where the hosts are casually homophobic, racist, or sexist. There are more of them out there than you'd like to think."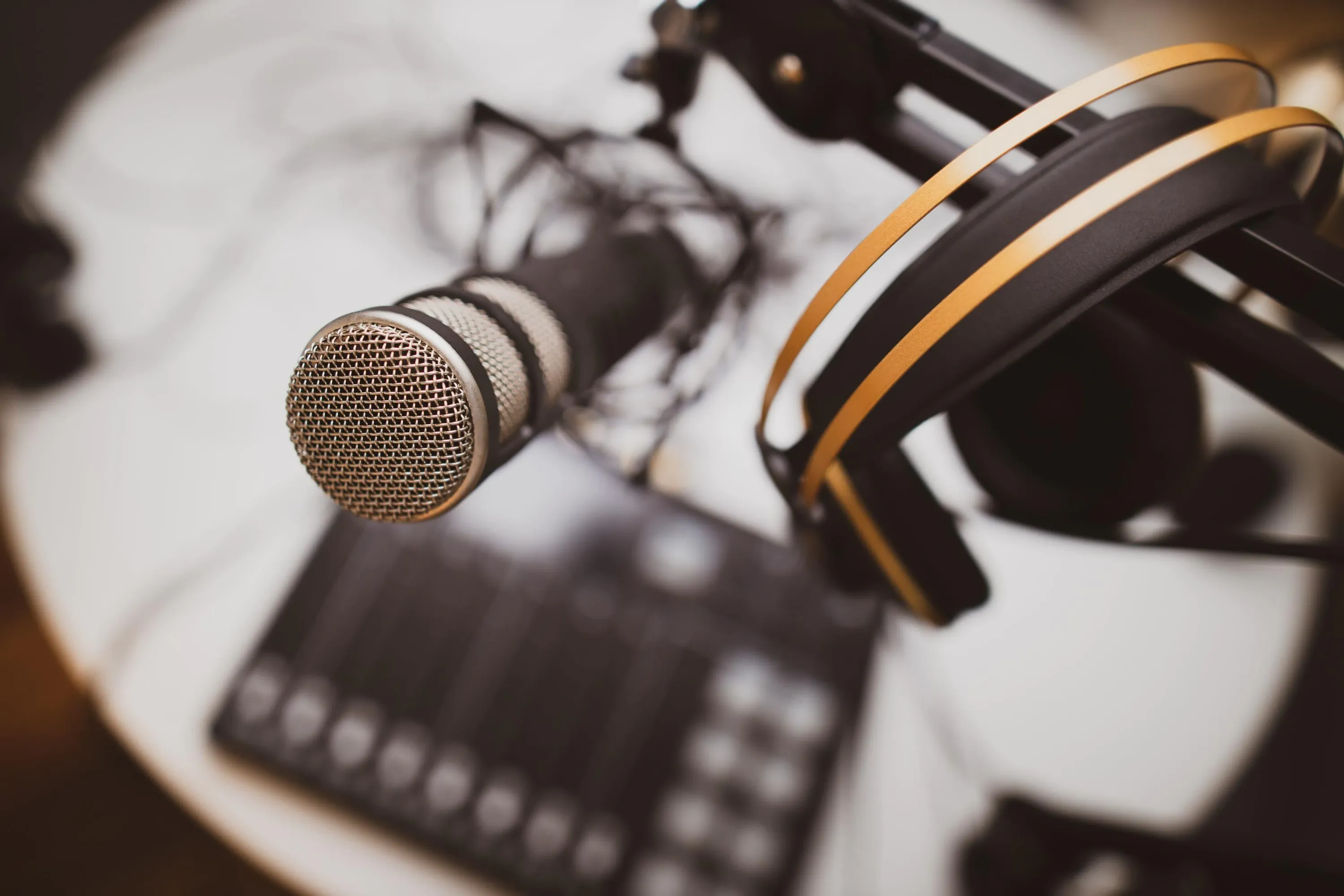 Don't underestimate the importance of sound quality. Photo: Johnathan Farber on Unsplash.
Bad sound quality is a big issue. With Relish is produced by The People's Club for Humans Intl. Beck recommends working with a producer you trust, especially if you don't want to learn the technical side. "I'm so thankful we have tech overlords that help us out with audio stuff."
Jaye adds that sound quality was the most common criticism of her podcast in the early days. "We've mostly sorted out our audio issues, but it's sometimes difficult when you're interviewing people from overseas. We do the best we can, and our listeners are okay with that.
Technical issues are one of the biggest barriers to podcasting. There's heaps to learn, and if you're not tech-savvy, it can seem daunting."
Jaye says that at the end of the day, standing out in the podcast world means paying attention to your listeners and giving them more of what they want and need. "We always tried to think about our listener and what she wants. We're friendly, approachable, and we do our research. We don't just turn up and rant – we have a plan, we know what we're going to say, the points we want to get across.
"But most importantly, we make people feel like they're part of a community, like they're not alone."