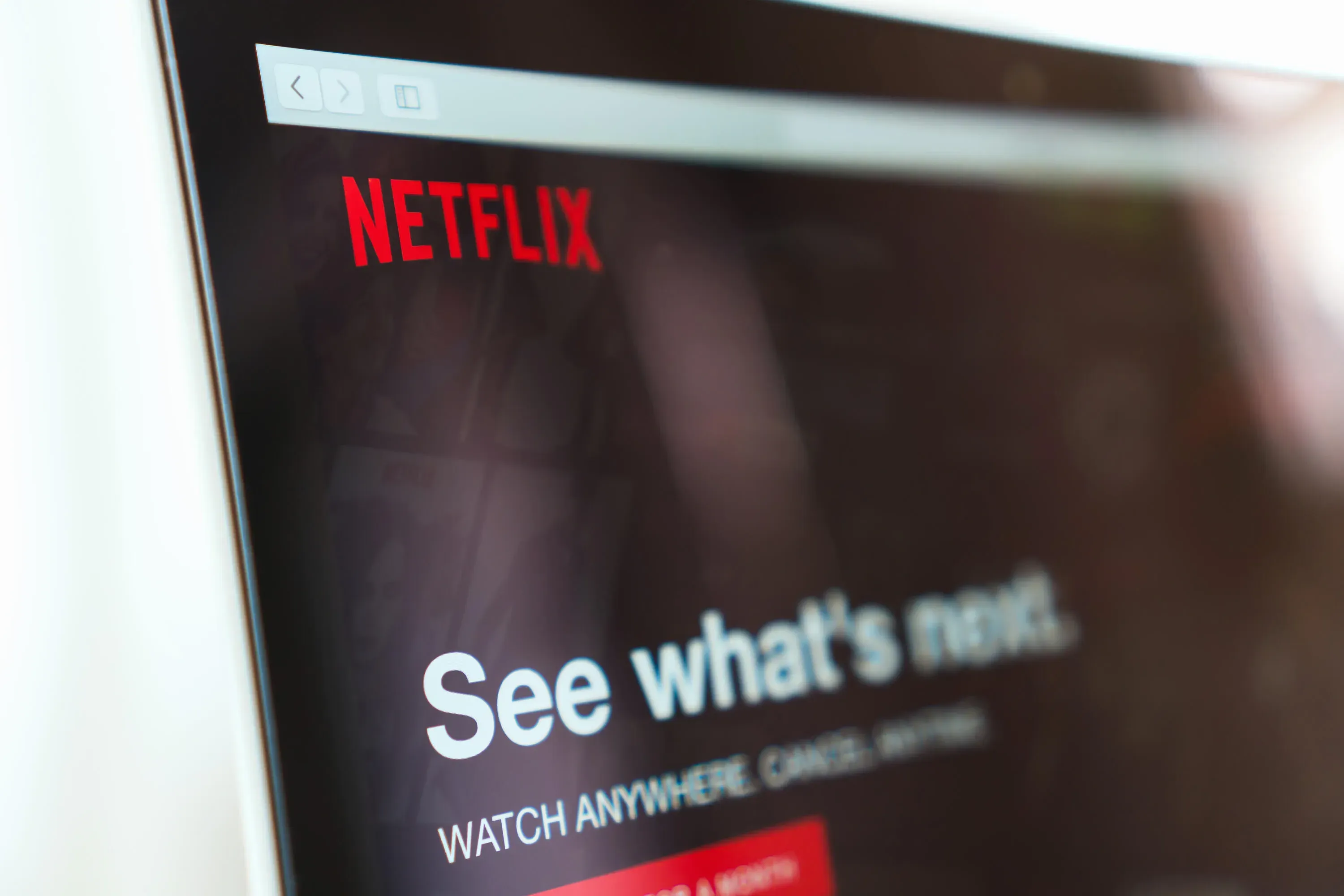 The ever-evolving world of how we consume arts and entertainment has always offered opportunities for creative minds to soar.
It's all well and good to have an idea or a project that you think can be a hit, worthy of being made. Getting it in front of the right people - and being ready to take your chance if you get it - is another thing altogether.
The glittering array of streaming services available at the planet's fingertips has opened more doors and platforms to do so than ever before.
None has been more central in bringing this abundance of options into households and devices here and around the globe than Netflix.
So who better to go to for advice on what it takes to turn a creative concept into a reality that's available on screens anywhere?
Few people know the inner workings of the media monolith like Todd Yellin. He spent almost 17 years with the organisation - the last 8 of those as Vice President of Product - playing a pivotal role in Netflix's identity, including being credited with leading the creation of its signature and universally recognised 'tadum' sonic trademark.
One of the highest profile speakers attending this week's Semi Permanent Aotearoa in Wellington (19-21 October), Yellin spoke to The Big Idea from New York before heading to our shores.
Having worked closely with the Creative Executive team during his time at Netflix - Yellin knows clearly what a potential writer or filmmaker should think about. That's because he is one himself; He's directed feature films like Brother's Shadow, short films and documentaries before joining Netflix - and he has, in fact, just departed the company to return to his filmmaking roots.
Todd Yellin. Photo: Supplied.
Getting your foot in the door
First things first - how do you even get your foot in the door to make your pitch to a streaming service?
When asked how to stand out from the deluge of requests for meetings and conversations, Yellin first underlines one important reality.
"There are so many scripts being submitted, so many potential pitches and projects that (streaming services) need to have a way to filter them.
"It's not the only way - but the primary way Netflix gets material is through the major agencies. So the first step - and I know this is a hard first step - is to get representation."
Yellin explains two major reasons for this - that representation acts as a filter itself and it offers legal protection to ensure people are fairly treated.
"If you don't have representation," he continues, "even before we think about the project and whether it has appeal - you have to think about how do you get representation or how do you get this project in front of Netflix or any other major streamer, production company or distribution company?
"How do you find someone who is a step closer than you?
"If you're a writer, can you find a filmmaker who has made things before to get their attention, or a producer or a small production company?
"No matter how great your idea is, to go from zero all the way up to the company that's producing more movies and TV shows than anyone else in the world right now - that's a huge step, it's like an all-at-once step.
"Sure, you can read articles or see videos about that miracle, one out of a million that it happened to - but there's always something more to that.
"So you have to figure out… instead of taking every step at once, how do you take smaller steps towards your goal?"
Going global
As a nation, Aotearoa has largely gotten over its cultural cringe and the creative industry has more confidence than ever that our stories have a place not just on our shores - but around the planet.
But how can you tell if your show or movie truly has international appeal?
Yellin points out "it doesn't need to have fully global appeal for Netflix to want it. When you have over 200 million household subscribers and well over 600 million individuals watching Netflix all the time, a small percentage of that is still a large audience.
"You have to find either a very broad tentpole or more likely, a strong enough niche that has a big enough audience that has appeal.
"There are two things we look at here at Netflix - these are obvious but it's worth thinking about. As a streaming service, your first goal is to have people click play and your second goal is having them stick on what they started watching, what we call high stickiness.
"What kind of appeal, what's the subject matter, why would someone who just saw the website title art - or the title itself, the trailer that goes along with it - why would they hit play on that?
"Is it for someone who's just into something really specific like super cerebral sci-fi or sports movies about cricket? Or are they just looking for an old-fashioned thriller and it has enough of a hook for them to hit play, or is it a movie or TV show that has an actor they know?
"Then the whole art in the writing, directing and everything else is how do you get them so they want to watch the entire two hour movie or watch multiple episodes of a TV series?"
Be ready
So, how much do you need to have ready before you take that next step? The answer shouldn't be surprising - you can't be too prepared.
Yellin advises "don't overly romanticise the idea that 'I have a great concept and I can describe it in an elevator pitch' - that's not enough. It's enough to maybe get someone interested but then you need to back it with something and that's not enough to get a deal made - even for the biggest names.
"The more known you are, the less you need - the less known you are, the more you need," he muses.
"If you're waltzing into a place as a big director like 'hey, I'm Baz Lurhmann, I want to make an Elvis movie' then 'yeah, go ahead, here's a cheque'. Even with him, it's 'here's a smaller cheque - oh, you can attach Tom Hanks? Here's a bigger cheque.' And even at that level, they like to see a whole script.
"Sure, you want to have something - a high level way to pitch it and then you want to back it up with an outline, which you then back up with a full script. If it's a TV series, you at least want to back it up with an episode or two and an overall 'show bible' about where the whole show goes."
Does cash trump creative spark?
So detail and depth are crucial - but how important is creativity and unique thinking in this process?
One of the big criticisms of the current content options is that much of it feels interchangeable, cut from the same cloth. Should a creative try to push the envelope with something that stands out or is there better success rates in working to a tried and tested formula?
Yellin declares "I would totally agree with you and whoever else would say that a lot of things feel cookie cutter, I'd go further and say that a lot of stuff feels quite mediocre.
"Do you know why? Because it's frickin' hard to not only come up with an idea but to execute that idea and to create real excellence.
"A lot of good ideas, when you finally execute them, either weren't as compelling or full enough as you thought - or they're just really hard to act, direct, light, costume and everything else you need to make a full production.
"This applies to anything from TV, movies, music, technology - it's really easy to sit there in your chair and say 'this is all cookie-cutter, this is all formulaic' - but let's see someone back that up with not only a different idea, but a different idea that's compelling to an audience.
"The spark you have has to have entertainment value for a big enough audience to justify its cost. It's not enough to say 'this is so unusual, this is so quirky, this is much more creative than what's out there' because movies and TV are expensive - even the low budget ones."
The three P's
No one said it was easy to get in front of and onto the leading local and international streaming services.
That makes this a key piece of advice - be prepared to be resilient. Plenty of great series and movies get made after suffering through a lot of rejection first.
"It takes the three Ps - and don't give them up - passion, persistence and patience," Yellin encourages.
"If you can marshall all those things together, to hang in there and keep on pushing, if you really have the goods then it will get done.
"Don't get lost in your own head about this great thing you have - put it in front of people that you know, that you trust. Find people that are one step away from people you know or might be people you could trust - get real opinions about what you have to see if you really have the goods.
"The beauty of streaming is there are more movies and TV shows being made today than have ever been made on this planet.
"Even though there's a lot of competition, there's opportunity out there so keep on plugging away."
Written in partnership with Semi Permanent Aotearoa (19-21 October in Wellington). Todd Yellin will be sharing his insights on personalisation and technology - how it merges with art, and how it represents the best movies and TV shows in the world. Click here for more information.