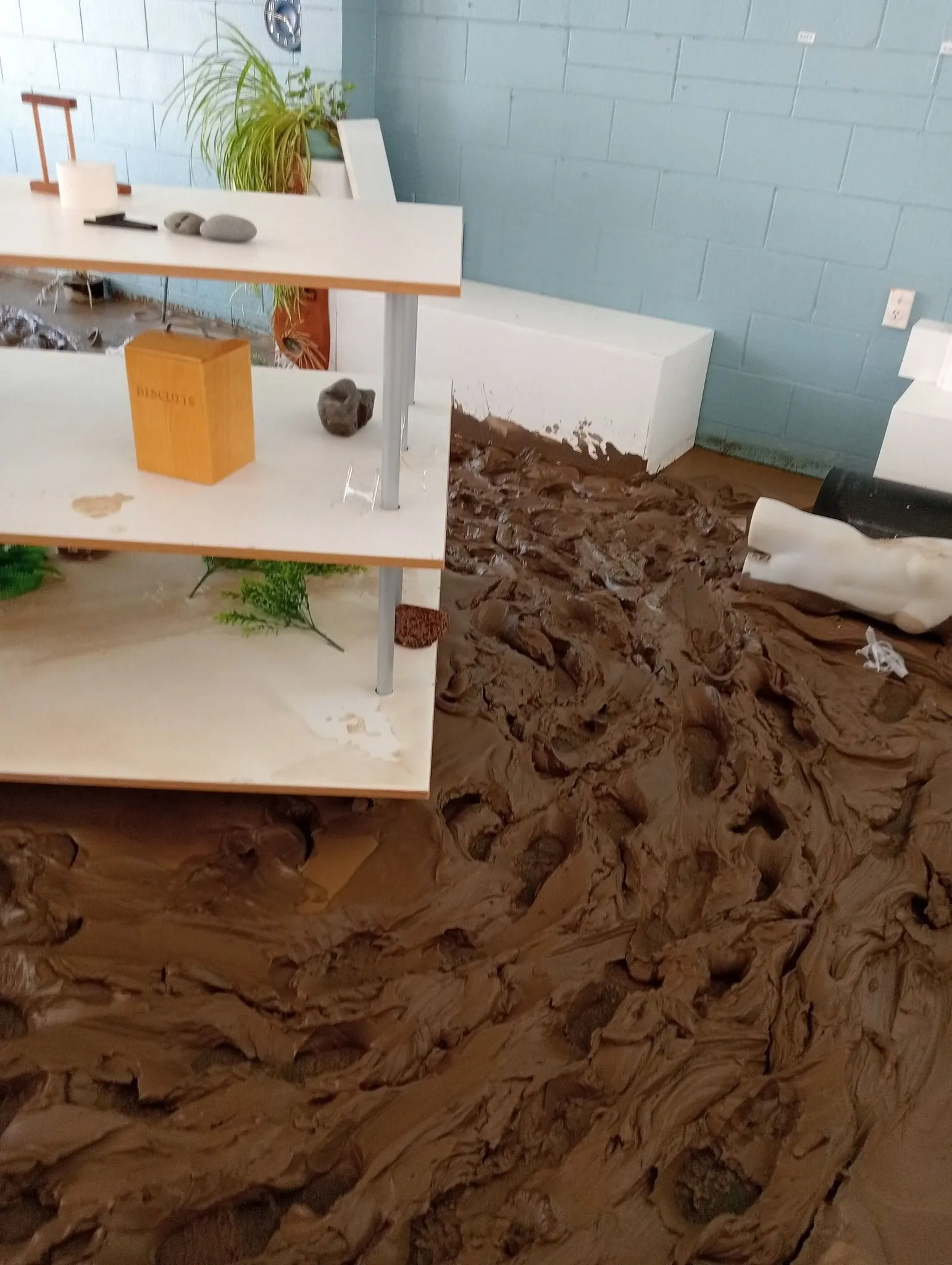 When disaster strikes, national and local government and emergency services are the first to spring into action.
But the arts are often not far behind.
The devastation of Cyclone Gabrielle - coming far too close on the heels of the heavy flooding that caught Tāmaki Makaurau so off-guard last month - has left too many with unimaginable physical and emotional trauma to deal with.
How do you show aroha and manaakitanga to those so terribly impacted by these events? The creative community rallies the way they know how - fundraising and morale-raising.
The highest profile of which is the swiftly organised Ōtautahi 4 Aotearoa Cyclone Relief Concert in Christchurch on Friday. It took only hours for the event to sell out with the likes of Neil Finn, Marlon Williams, Tiki Taane, L.A.B, Lorde, Supergroove, Lee Mvtthews,​ PRINS,​ 1 Drop Nation, Emma Dilemma and Big Sima putting their hands up.
The proximity of Saturday's Electric Avenue festival helped logistically with many performers doubling up but given all the artists, venue and ticketing services has been donated so proceeds can go straight to the Red Cross, it's another example of the Kiwi 'how can I help' attitude.
You can be sure that once it's appropriate, there will be a stream of creatives eager to head to areas like the Hawke's Bay and Gisborne to use their talents to give the hard-hit residents something to smile about.
Right now, there's very little of that.
The destruction and the harrowing consequences are well documented - but the impact on the creative sector's infrastructure in areas that bore the brunt of Gabrielle is starting to come to light.
The Waiohiki Creative Arts Village in Napier houses independent artist studios -and has been completely flooded and left with the all too familiar signatures of natural distasters (above).
Dr David Prescott, the administrator of the Waiohiki Community Charitable Trust, told The Lowdown that the Village "has been devastated by the recent Cyclone to the extent that no building has been spared.
"All buildings are yellow stickered and the presence of thick contaminated river silt through all the studios has made the likelihood of restoration most unlikely. We are awaiting an insurance assessment but it is likely that the Arts Village will need to be rebuilt from scratch.
"The three families who lived on site are currently either with relatives or in temporary accommodation. The other artists whose studios are contaminated and the very large Taradale Pottery Group have all suffered considerable loss. The impact on creative livelihoods and creative arts is profound.
"The Waiohiki Arts Village will need a great deal of support in the future to enable it to re-establish itself."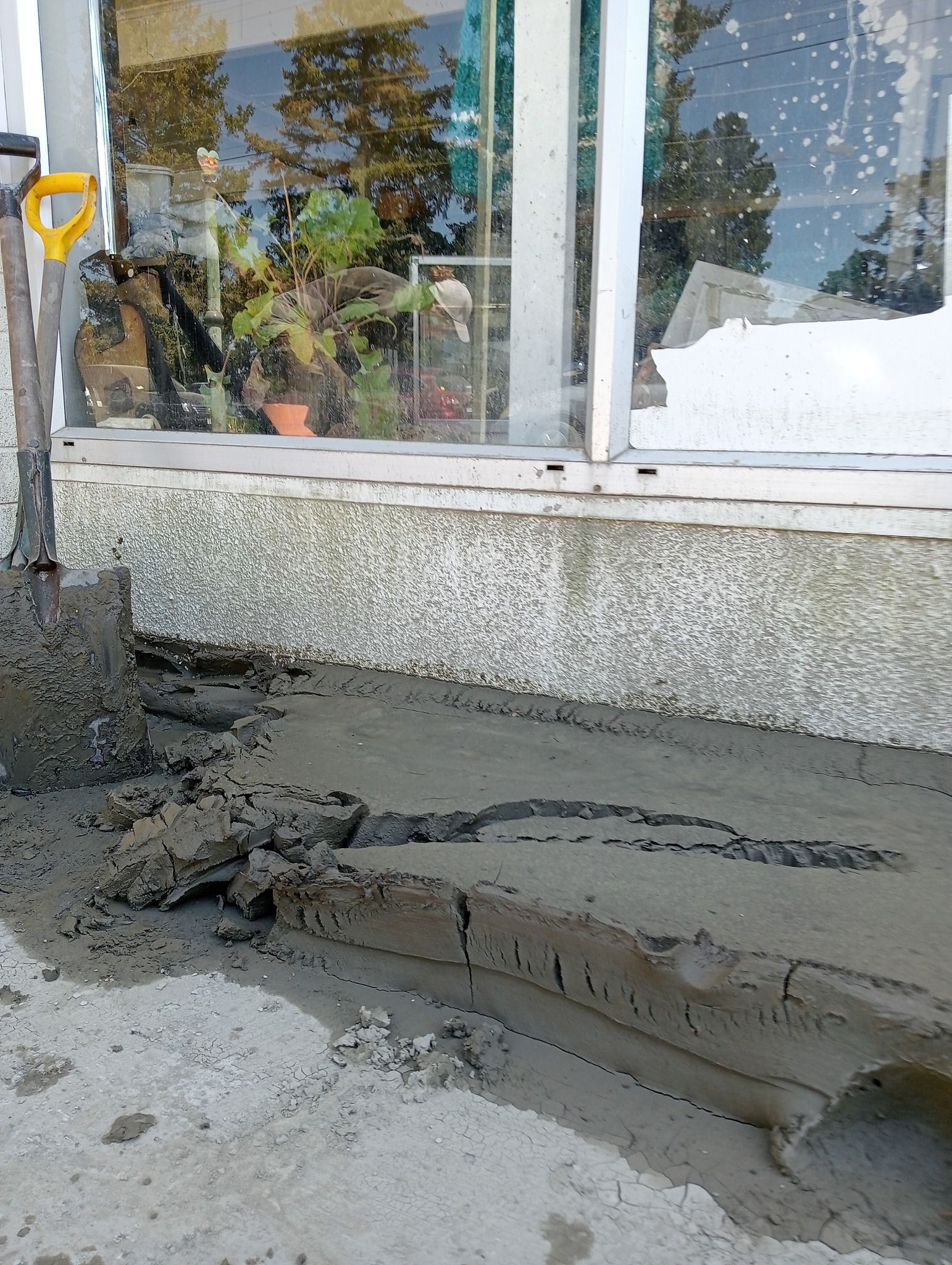 Megan Peacock-Coyle, one of the region's most respected arts leaders who oversees the Toitoi Hawke's Bay Arts & Events Centre and the Hastings City Art Gallery, told The Lowdown that some of their staff has lost their homes and others are mourning the loss of family members. With their facilities coming out of it relatively unscathed in the grand scheme of things, those staff who are able to work have been seconded to support the Incident Management Team at Hastings District Council with their logistics, communications and welfare requirements.
The cancellation of popular events like the Art Deco Festival, Royal New Zealand Ballet's Tutus on Tour at Toitoi's Opera House and the Sting concert are certainly disappointing for many but also entirely understandable. As Peacock-Coyle puts it, "it is just too soon."
But how to help creatives in the region get back on their feet is swinging sharply into focus.
"We are very conscious of our arts community and are starting to reach out to them to check on their wellbeing. Creative NZ are holding a funding hui later in March and we have agreed we will use that opportunity to have a catch up with the local arts community to get an understanding of the impact on organisations and artists and what is needed to plan for the future.
"We are a resilient bunch in Hawke's Bay and in New Zealand, we always bounce back. The amount of concern and help that has come in from the rest of the industry has been so heart-warming. Venues and artists offering up their time to help raise money for Hawke's Bay like the concert in Christchurch this weekend is totally amazing and we are all very humbled and thankful for the help the rest of NZ is giving to us all.
"Our hearts also go out to the other affected regions, as there are many, and hope that all they are all going the best they can under the circumstances.

"Kia haumaru, kia manawanui, stay safe."
With many areas in the North Island still dealing with the aftermath, support is popping up from creatives eager to do their part to help.
The Aotearoa Art Fair has set up a donation add-on when you purchase tickets to next month's event online, with organisers matching all donations dollar for dollar to go to the Red Cross.
SOUNZ have issued a 'Save the Date' for an upcoming relief concert on 19 March at Pipitea Marae in Wellington.
Muriwai artist Tayla Williams is selling limited edition "waves of resilience" tee shirts, with all proceeds going to help those impacted in the area.
And those are just the tip of the iceberg - many other creatives will be doing something similar. The arts knows all about the feeling of vulnerability, which makes those involved in this community so driven to help those need it most.
If you or anyone you know in the creative community has been impacted by these challenging circumstances, Manatū Taonga Ministry of Culture and Heritage has put together some helpful resources ranging from getting financial support to how best to care for flood affected art collections.
Have your say - CNZ coming to a town near you
If you've been waiting to have your say on Creative New Zealand's (CNZ) current funding model - time to book a babysitter or clear your schedule.
Described as a conversation around "the future of arts development", CNZ has released the dates and locations for 11 workshops to be held across the country next month to "co-develop pathways to better serve the arts in Aotearoa."
The invitation is open to artists, arts organisations and their communities to come together - hosted by independent conveners rather than CNZ staff - and give their views on where the sector is heading and what is needed.
This is the first step in what CNZ promised in December of looking at its much maligned funding model - that was again highlighted by the backlash to the unprecendented 24 hour Arts Grant window earlier this month.
As weary as the creative community is of surveys, think-tanks and consultation that are often accused of being all talk and no action - the only way to achieve change that is meaningful and actually provides the arts what it needs rather than what's prescribed is to be part of the process.
The workshops will be held at the Nelson Yacht Club (8 March), two opportunities in Christchurch at Tūranga Central Library (10 March) and Te Hāpua: Halswell Centre (11 March), Dunedin's AYU Community Space (13 March), New Plymouth's TSB Showplace (15 March), twice in Wellington at Te Whaea National Dance and Drama Centre (18 March) and Johnsonville Community Centre (28 March), as mentioned earlier Toitoi Hawkes Bay (20 March), Whangārei's ONEONESIX (21 March) and Auckland's Mt Albert War Memorial Hall (23 March) and Mangere Arts Centre (25 March).
If you can't make those times or they're not coming to your region, there will also be online options available with details still to be released.
CNZ Chief Executive Stephen Wainwright says it's important that arts communities have a direct say about the future of arts development.
"Artists, arts organisations and communities across Aotearoa New Zealand have let us know we need to do things differently here at CNZ. We agree.
"We have an important role to play in supporting artists to tell their stories and the stories of others to ensure that arts, culture and creativity can flourish in communities throughout the whole of Aotearoa."
Gretchen La Roche, CNZ's Senior Manager of Arts Development Services states "we realise this has the potential to be a significant change in the way Creative New Zealand works with artists and communities and that this journey will take time. We're up for the challenge and hope the sector will join us.".
Judging by the feedback and conversations had within the creative community over the past few years, I don't think getting direct answers will be a problem.
While venting at what is a broken system is entirely understandable, more is to be gained by saying what would work rather than just outlining what clearly doesn't.
Time for Te Matatini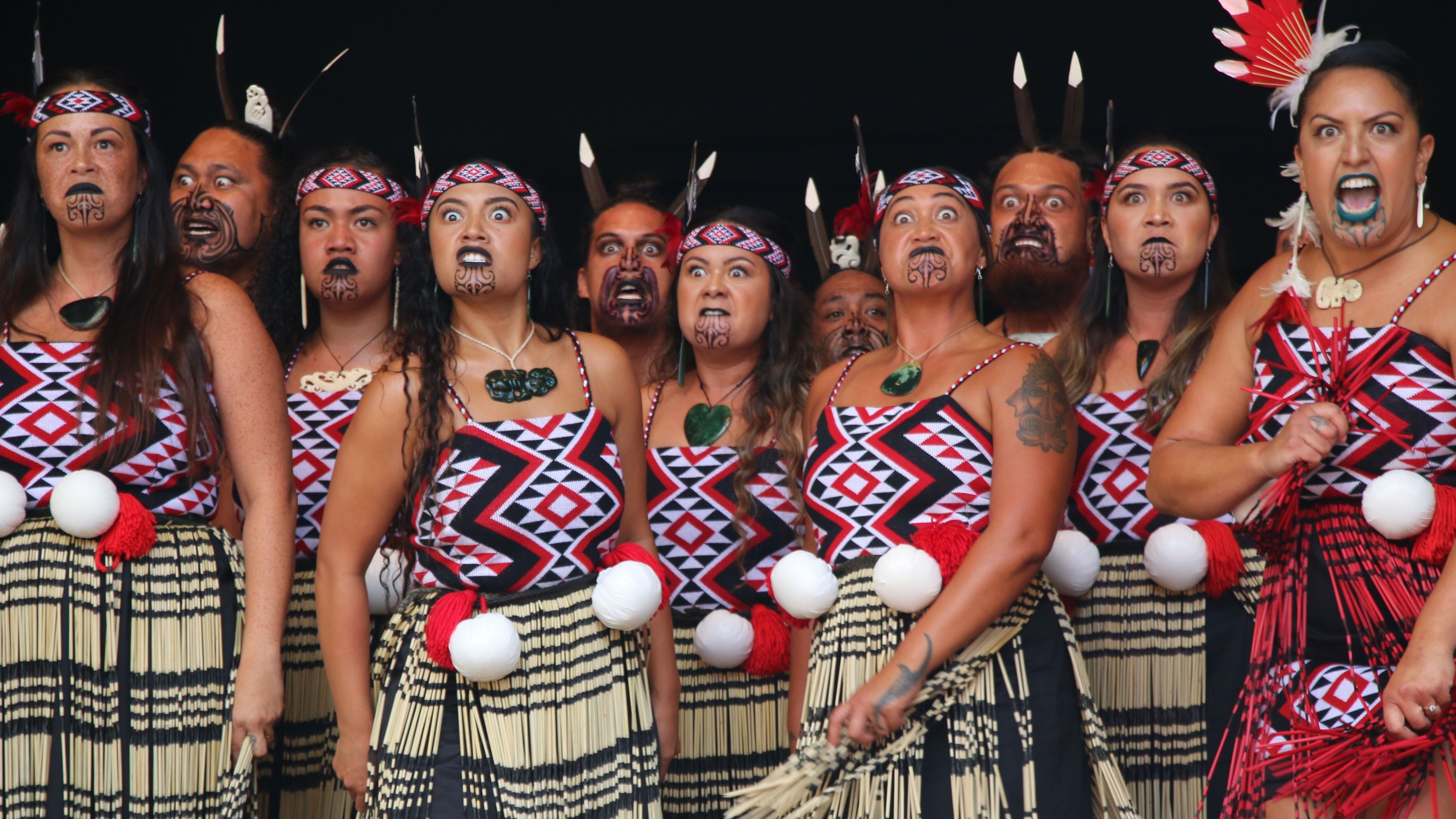 2019 Te Matatini Group Winners Ngā Tumanako. Photo: Supplied.
Has the crown jewel of kapa haka ever had such a spotlight before?
Whether you're a die-hard devotee to this most Aotearoa of art forms or just barely social media conscious, it would have been extremely difficult to have missed the fact that Te Matatini's four year hiatus is over and is back at Eden Park.
The simplistically dubbed (and well marketed) 'Olympics of kapa haka' hasn't been seen since pre-pandemic and has been a political football during that time. The cancellation of the last event has brought even more poignancy to this year's incarnation.
The inimitable Jack Gray has given his typically passionate thoughts on Te Matatini's place in te ao Māori and raises some interesting questions here on The Big Idea - and if this event is something new to you, there's plenty of avenues to soak it in.
If New Zealand can suddenly become a nation of yachting experts for only the period of time that the America's Cup takes place, then we can definitely all be able to buy into the spectacle that is Te Matatini.
Many will go and experience it themselves - a cultural offering which is far more than just the performing arts on offer. You can soak in the skills of Aotearoa's carvers and weavers at the Tuku Iho | Living Legacy exhibition in the Heartland Lounge - back home after touring internationally.
If you don't go and see Te Matatini in the flesh, TVNZ is covering it live through to its Saturday conclusion, and has a ton of other content including the road performers have taken to get to the event. There's no shortage of coverage across other mainstream media channels from explainers and beginner's guides to what performance brackets are.
Arts Market shaping up strong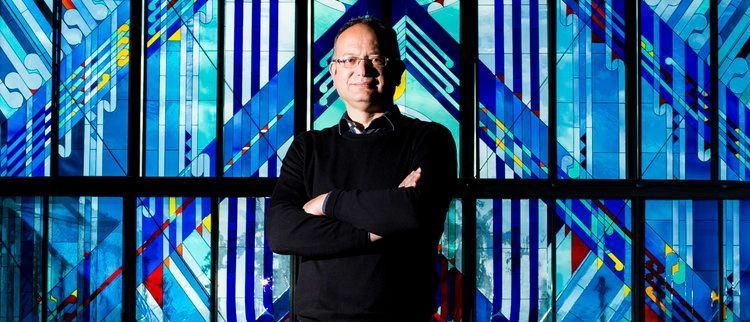 Te Ahukaramū Charles Royal. Photo: Maarten Holt, Fairfax Media.
The Performing Arts Network of New Zealand (PANNZ) is only a few weeks away from presenting one of the highlights of the annual creative events calendar, their Arts Market (13-16 March).
They've confirmed that independent researcher, composer and musician Te Ahukaramū Charles Royal will be the keynote speaker on the first day of the In-Person gathering (15 March), where he'll share his thoughts on Māori storytelling, and how mātauranga Māori (Māori knowledge) can be used to strengthen the creative practices of artists and creatives.
Royal is a passionate advocate for 'indigenous creativity', which he pursues through research and consultancy services as well as through music and storytelling.
PANNZ has also announced the artists and producers selected for the International Showcase at the Arts Market, works that are ready to tour on a national and international stage. It's a big opportunity that has opened many doors in the past.
This year will include Red Leap Theatre's immersive Dakota of the Flat Whites, Nightsong's latest surreal offering in The Worm, dance theatre energy from Fresh Movement Arts Trust in the form of Māui and Tawata Productions' Ngā Rorirori, Java Dance Theatre's The Emperor's New Clothes and New Zealand Dance Company's Night Light, festival favourite The Haka Party Incident from Tasman Ray, Josie and Kosta presenting Permanent Distraction and a performance of Waiwhakaata - Reflections In The Water.

They've also revealed a list of 26 artists/producers who will be part of the 'eight-minute pitch' list (above), with works that are either in development or ready to premiere and tour. They include the likes of highly regarded producers Binge Culture Collective, A Slightly Isolated Dog, Vanessa Immink, Touch Compass and Hot Houz Creative with Tatiana Hotere's award-winning show Skin Hunger.
Registrations are still open for both the digital hybrid and in-person gathering elements of the Arts Markets.
How great thou art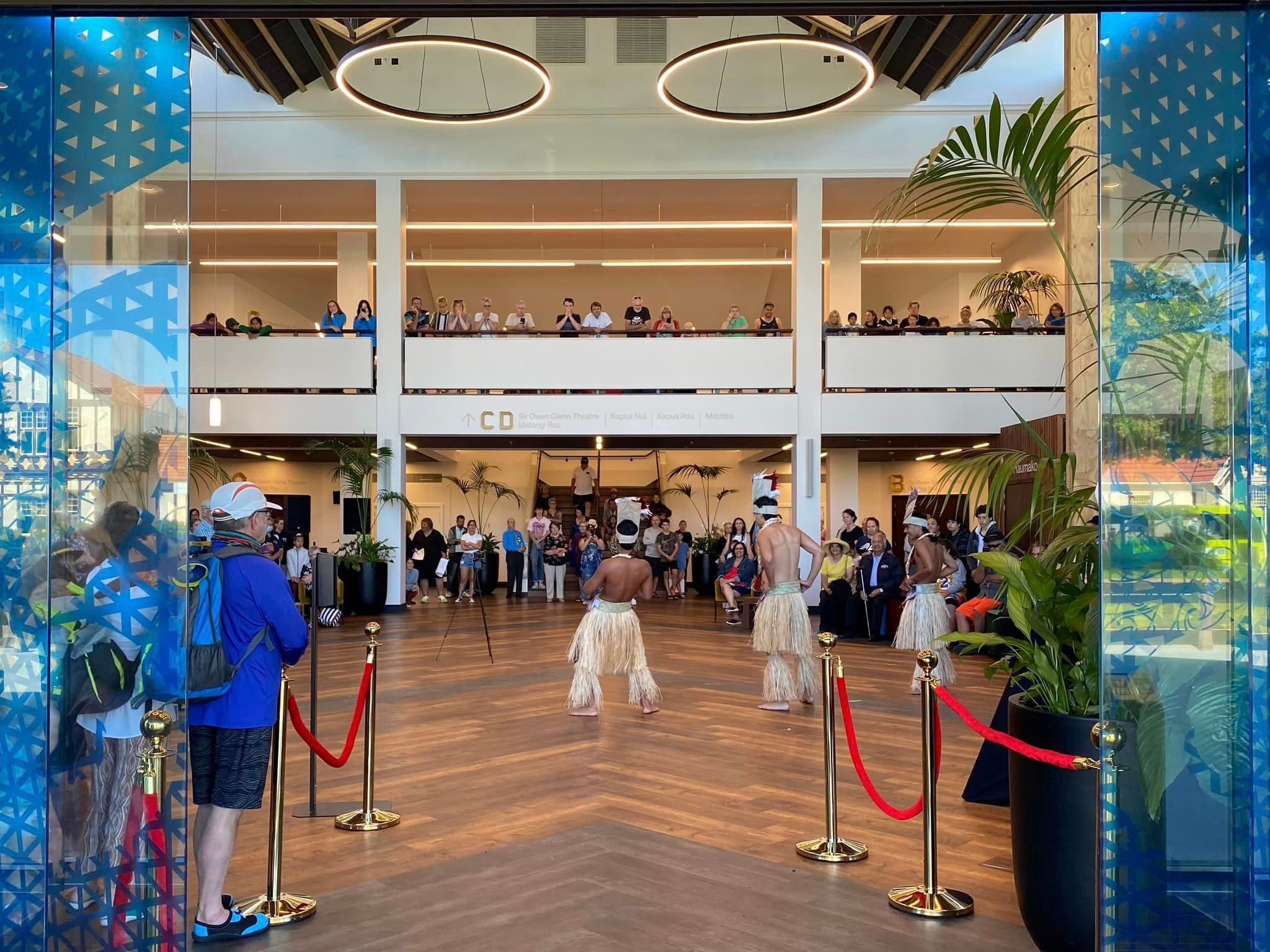 And it would be remiss not to send out a massive ka rawe to everyone involved in getting the Sir Howard Morrison Centre back open and firing on all cylinders.
After five years closed to the public for the arduous and costly task of earthquake proofing the venue, it was officially re-opened last Thursday.
While it was certainly unfortunate the second night of the Gala event had to be cancelled at short notice due to technical issues - and you have to feel for all the organisers and performers who missed out on such a special experience - the whānau open day still went ahead in the weekend with local rangatahi getting the chance to shine.
The new facilities have received rave reviews and it will give Rotorua and the Bay of Plenty renewed opportunity for the community to not only welcome large scale performances from across the motu and overseas, but for local performers have have somewhere to aspire to.
This venue will inspire creativity and future artistic careers. Its absence has been felt and so has its return.
While certainly helped in no small part by the $3 million donation from renowned philanthropist Sir Owen Glenn, countless hours from umpteen locals and arts lovers has gone into bringing this site up to what can easily be argued as past its former glory.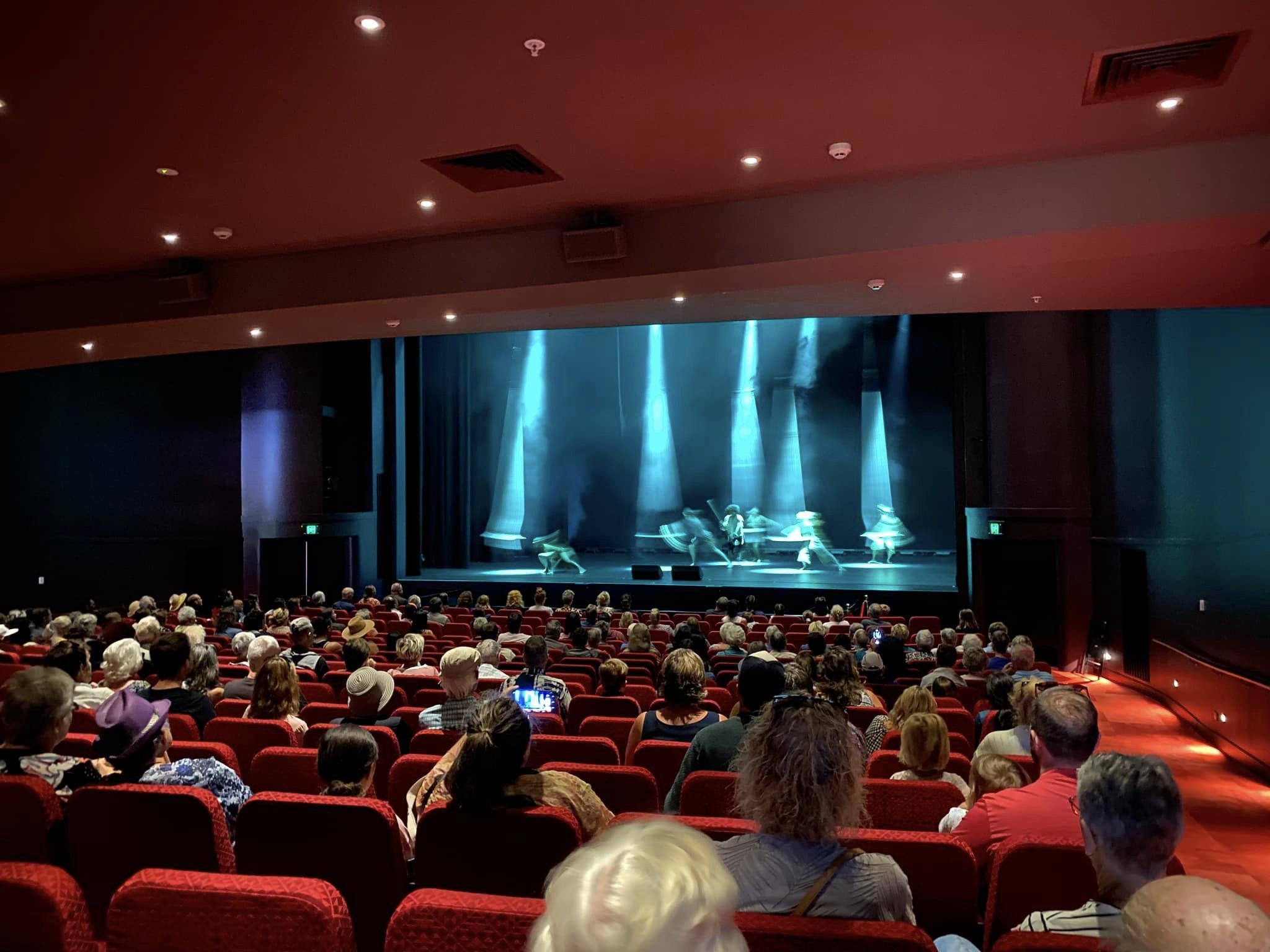 Performing Arts Director Janelle Bish and colleagues at the Sir Howard Morrison Centre like Hinerongonui Kingi, Cheryl Smith and Kevin Greene have been among many guiding the way - and can now focus on creative output rather than logistics (once the technical issues are resolved).
At a time where getting creative events to the regions is becoming more difficult, having facilities like this is a huge step in the right direction.