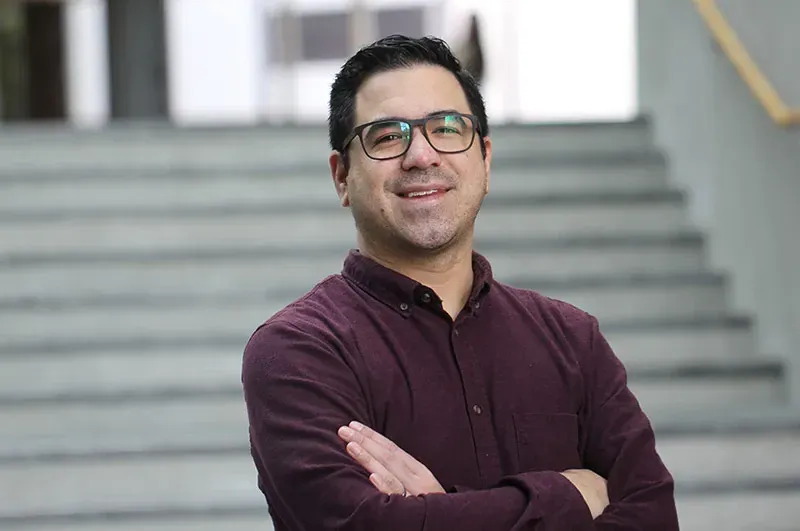 Dan Fastnedge didn't see it coming.
After building an impressive CV as an Art Director at some of the leading advertising agencies both here and the UK, traditional thinking would suggest his student days were behind him.
But a decade after he graduated from AUT's Communications school - he was back, and is now studying a Masters of Philosophy.
When asked how he would have reacted to hearing his future back then, Fastnedge laughs. "I would have looked at you like you were crazy.
"I can remember handing in my last assignment, walking out and saying to a classmate 'that's it, I'll never have to do another assignment, another essay again - I'm done studying and I'm out in the real world.'
"It took me 10 years to circle around and now I'm back saying to my students 'you never know, you might be back one day, you might consider doing some postgraduate'. I never planned for it but now that I'm back here, I'm absolutely loving it."
Both sides of the coin
That's right, he said 'his students'.
Not only is Fastnedge studying at AUT, he's also a lecturer there in Advertising Creativity - guiding classes through the importance of engaging people to communicate a message, with a focus on visual elements.
It's an interesting dynamic - being both faculty and student at the same school at the same time. Imagine switching between marking assignments and writing them yourself.
Fastnedge admits the balance has its quirks, but each role feeds the other.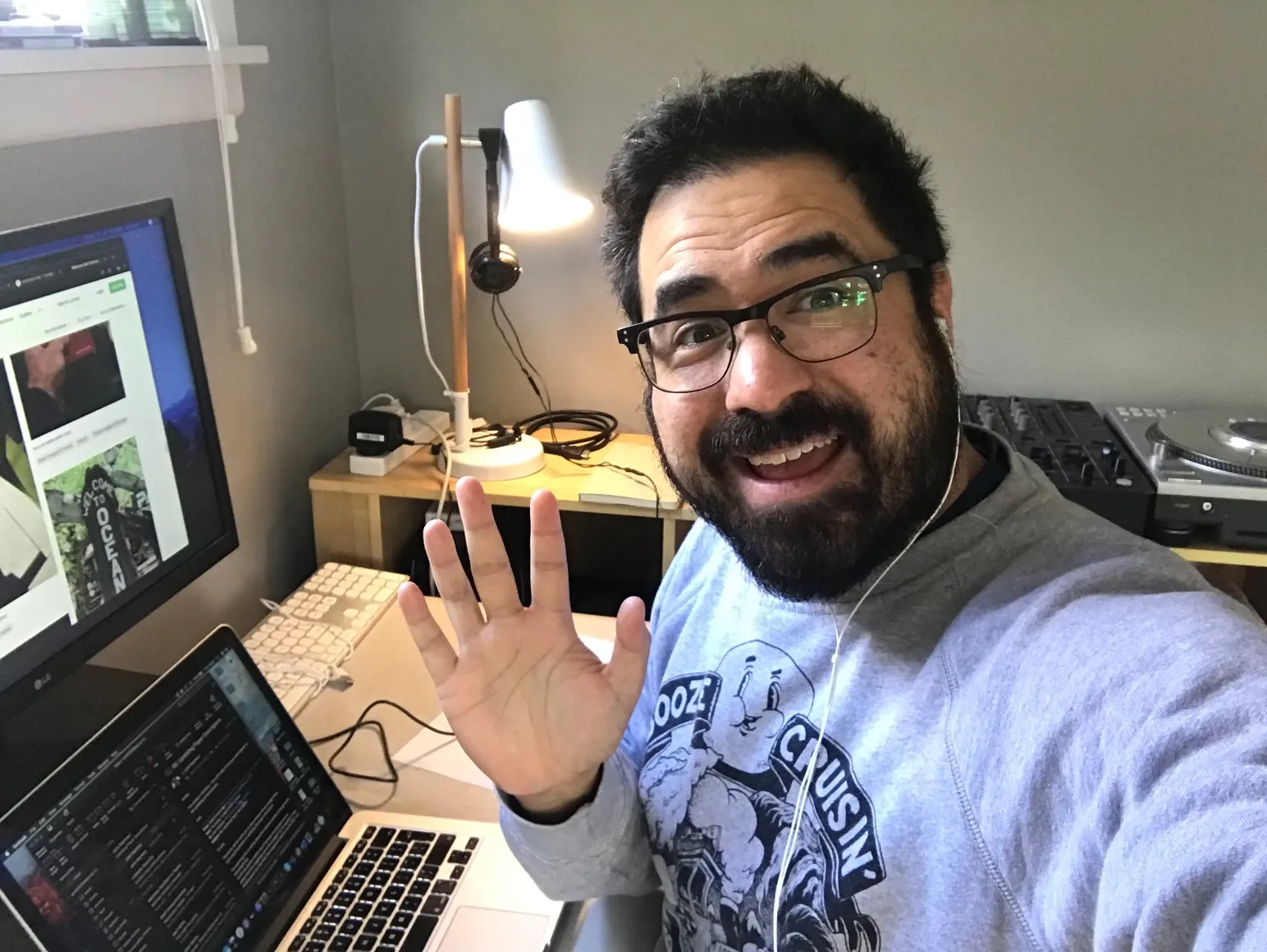 Dan Fastnedge mixing both teaching and studying. Photo: Supplied.
"It gives us a unique angle on the uni experience. We give a lecture or do a tutorial then head off to take part in one ourselves. It reminds us of what it's like to be in a classroom and try to learn. Some of the research we're doing in our postgrad helps inform what we teach as well."
Fastnedge's postgraduate focus is on where advertising is heading next, "it's looking at some of the ethics and approaches that advertisers are using. Talking about woke advertising, brand activism and how advertising and brands are starting to deal with different social issues."
Different mindset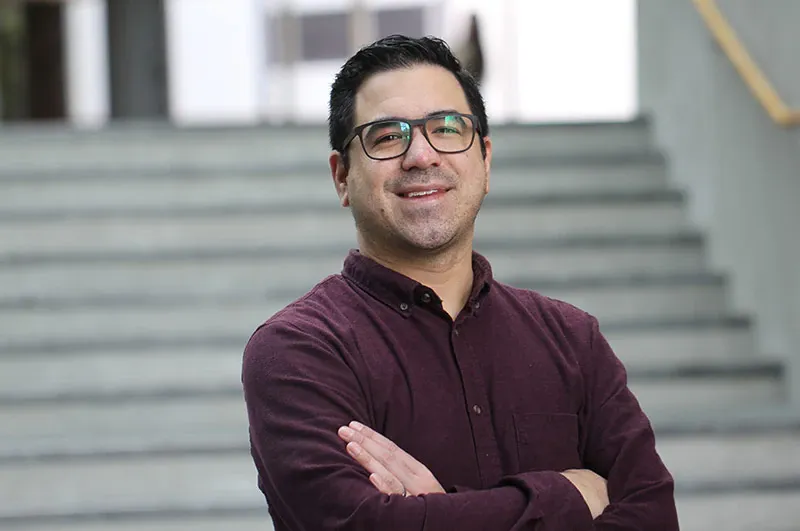 Dan Fastnedge. Photo: Supplied.
While he approaches his studies with high-level knowledge of the advertising industry, Fastnedge points out that's not a prerequisite. He points out that it sits outside of the expected education flow of high school, uni, workforce.
"Postgrads come in with a different mindset (to undergrads), they've already studied something and it's a choice that they want to continue to study, continue to develop that knowledge base, continue to research that certain topic or they've been doing something else and they've decided they want to change and have a look at a different industry. Everyone there is really eager to take part in the debate."
Fastnedge is enjoying the process so much, he hopes to continue through to PhD level. All while following in the footsteps of his former lecturers.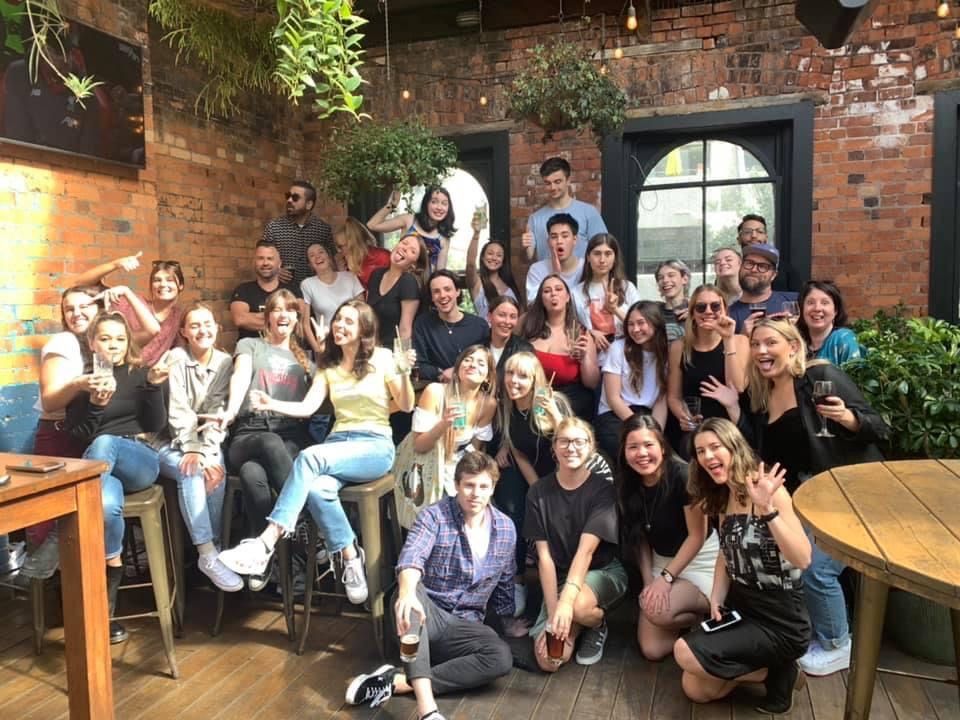 Fastnedge with recent AUT Advertising students. Photo: Supplied.
"I hope they'd be proud of what we're passing on to the students now, we see it as a bit of a legacy. This major is fairly new, there aren't many university level papers that include advertising and creativity. We have something that is quite unique, we want to make sure that we foster it and make sure the goodness that was passed on to us is still being passed on to the students."
Written in partnership with AUT. To find out more about their Communications Studies postgraduate degrees, click here.