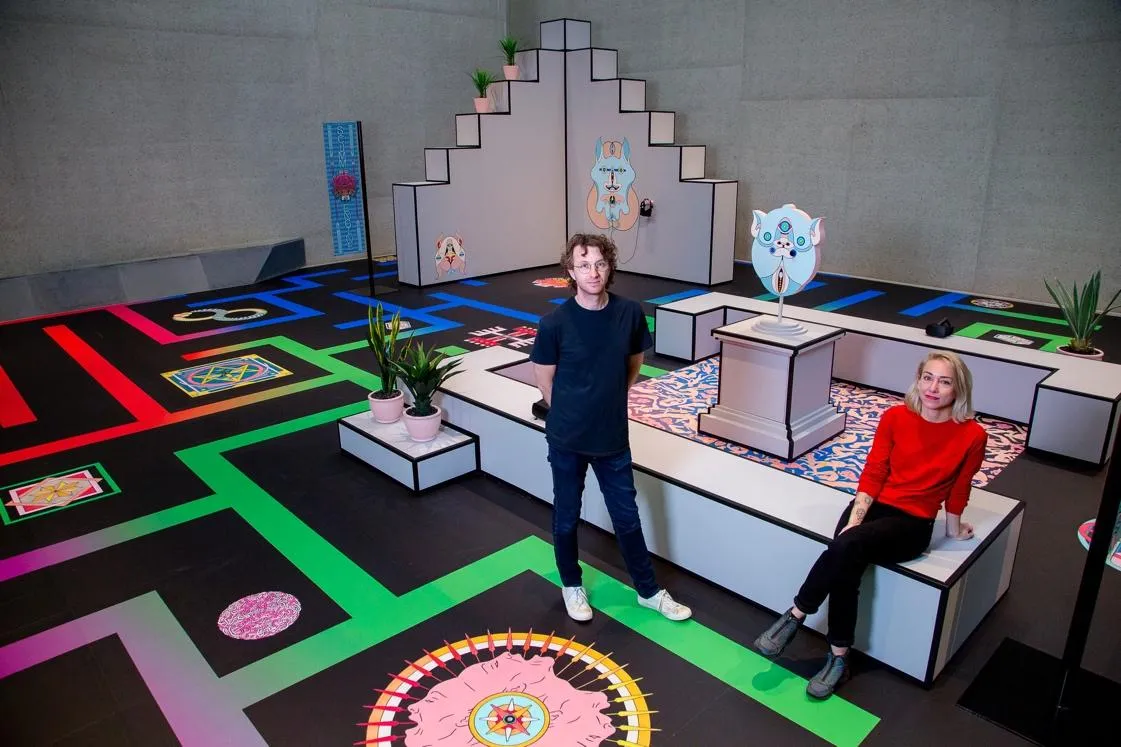 Jess Johnson and Simon Ward are the artistic duo behind the major virtual reality exhibition, Terminus, coming to its first NZ venue this July; Tauranga Art Gallery Toi Tauranga.
Our 'Advice to my 22 Year old self' column inspired their conversation. They have vastly different artistic backgrounds. Listening in on the conversation is a fascinating eavesdrop.
Jess: Do it yourself. Don't wait to be invited. Make your own scene. If there's nowhere to show your artwork make your own gallery space in your lounge room. Run a speakeasy in your backyard. Invite your friends to band together and have exhibitions, play gigs, do performances. Create your own fun and other people will take notice and want to join in.
Simon: If you want to be a film-maker or an animator just start being it…don't wait for people to give you permission, a job or funding to do it. Just find a way to do it in the means you have at that time and all the permission, jobs and funding will come later.
And read books! In the past I've usually figured things out myself; experimenting and figuring out my own techniques to achieve a specific goal. Maybe if I studied more books I could have achieved things faster!
Jess: And if you can't read about it, learn from others. Hang around older artists who can teach you about the realities of the art-world and what artists' lives are like and how they support themselves.
Volunteer in galleries but don't get stuck stuffing envelopes for administration. Try to get work on the installation team so that you can learn invaluable practical skills and also work alongside other artists whose brains you can pick.
Most importantly, no one should have anything worked out at age 22.
Simon: Exactly…there's plenty of time to get serious about things later. Have fun and don't worry about what other people think and are achieving around you. You'll get there in your own time and you're own way.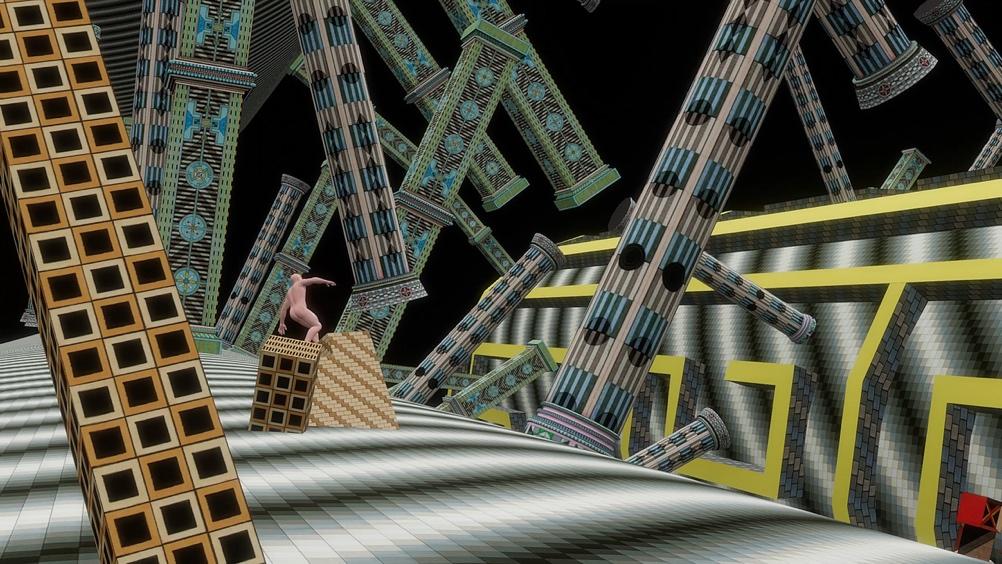 Jess Johnson & Simon Ward, Terminus (VR still of Scumm Engine), 2018.
And what have they both learnt from being in the game a while now?
Jess: Now the advice we give to ourselves is how to say no to things. We share a tunnel vision in our approach to work. It can be all-consuming and affects our personal lives. We both have a tendency to overcommit.
Simon: I agree! All my waking hours get sucked up by a project and more often than not I don't allow enough realistic time frames to do things. Some of it is probably caused by making 'ends meet' but I'm also not very good at disappointing people when they ask for things.
As a film animator, Terminus taught me that virtual reality is hard! It may be a more efficient way of creating the illusion of reality but it also comes with a lot of constraints and the language of film editing doesn't easily translate over to it, so you have to figure out a different way to tell a story. In this way, VR is a lot more like theatre or a puppet show, an amusement park ride or even a circus.
Jess: My takeaway from Terminus is the validation from teenagers reacting to the VR experience. It reminds me of how I connected to certain books or films or artworks as a teenager that opened up doors in my head and set me down certain creative pathways.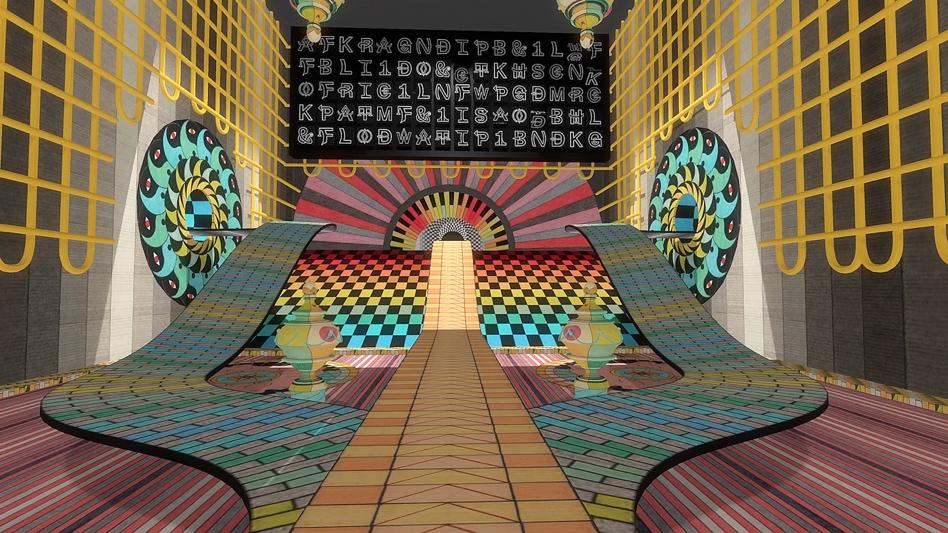 Jess Johnson & Simon Ward, Terminus (VR still of Fleshold Crossing), 2018.
So what's next for this dynamic duo?
Simon: I'm just finishing up co-directing the animated comedy series Aroha Bridge with Jess Hansell (coming to Māori TV on July 25). After that Jess and I will be participating in an artist residency at Pioneer Works, a non-profit cultural centre in Brooklyn, specialising in the crossover of arts and sciences. While there we'll have a development period, trying out new techniques.
Jess: A long term dream of ours is to make an animated feature film. We recently got some funding to make a short film which will be the first step toward the larger project.
Experience the mysterious virtual reality universe, Terminus, by Jess Johnson and Simon Ward at Tauranga Art Gallery from July 20 to October 27. For more information visit artgallery.org.nz/terminus