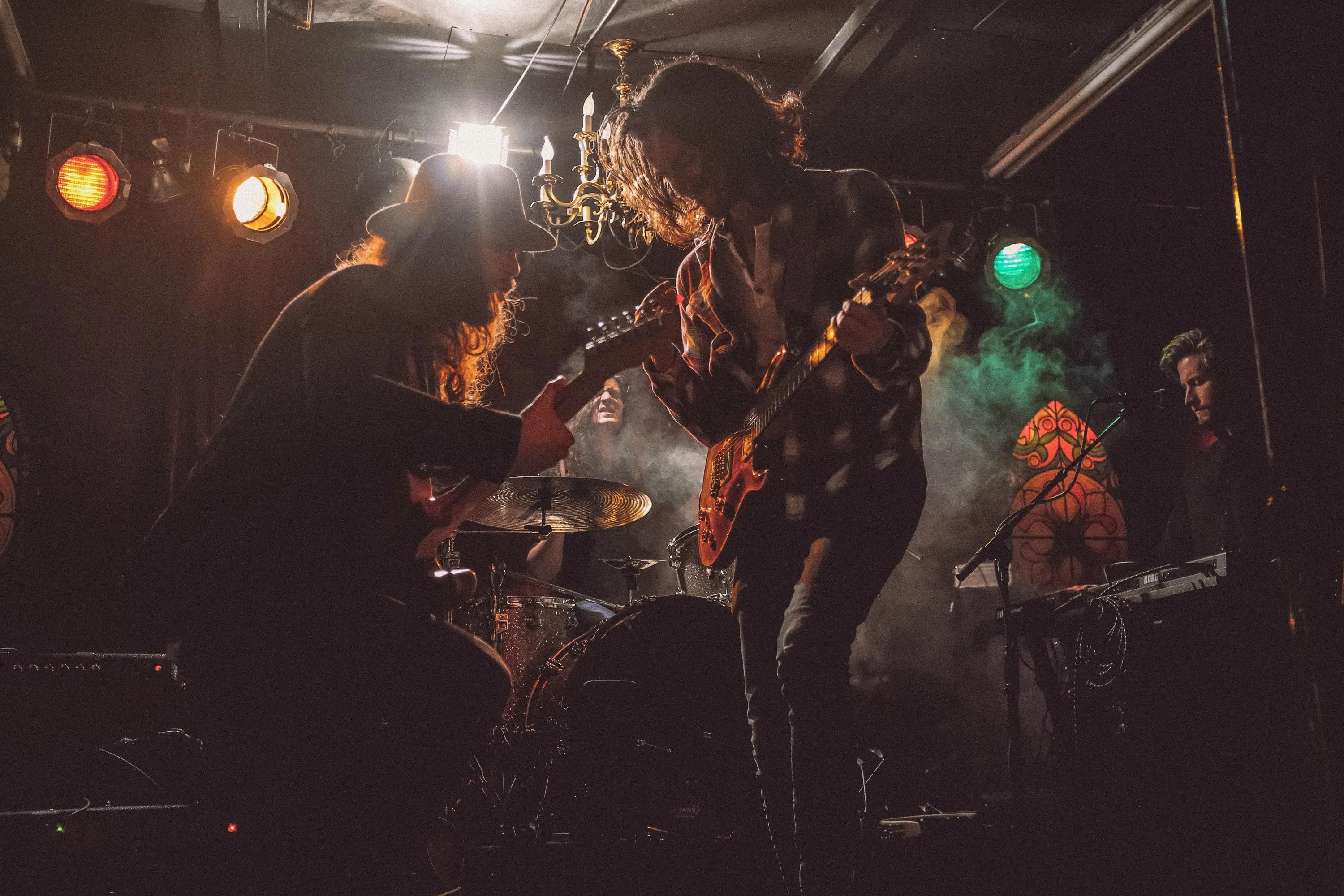 Now we're all stuck inside our bubbles for the foreseeable future, live streaming is the only way for artists to perform and hold workshops.
Aside from posting videos of our dog when we first got him, I've never really used it much. So it has been a pretty steep learning curve, holding two workshops and a live Trans Tasman show.
The following is a kind of 'live streaming for dummies' - because if I can work this out, anyone can.
The Live Stream Dream
A few weeks ago, I was meant to leave on a three-week tour of Australia with Australian singer/songwriter Ben Salter. Luckily, we had the foresight to call it off at the last minute. Aside from losing a bunch of money, we were pretty bummed about not performing together. As a consolation, we decided to live stream a show from our respective houses.
In light of the lockdown, I also moved my writing classes online. I was concerned we might lose some of the energy that comes from a bunch of people creating in the same space, but the two classes I've run have worked really well.
Choosing a Platform
Obviously, there are dozens of streaming platforms to choose from, so I had a crack at a couple of them.
For Ben and I, we decided to go with Youtube for our show, as we needed to have two streams going simultaneously. We set up our separate live streams, which is simple once you have an account. Ben started with 3 or 4 songs and then shared the link to my stream in the chat, and everyone gravitated over to my video. We had over 100 people watching, not bad considering we only really got the word out that night.
Ben Salter. Photo: Barry Douglas.
For my writing classes, I went with Zoom. I paid for the pro version, as the free one cuts off after 40 minutes. It's easy to use, and you can host up to 100 people at one time. If you don't mind the 40-minute cap, I'd go with the free version.
Facebook and Instagram both have live streaming functions too. The couple of times I've done this, they definitely got the most engagement as all your friends/followers can see it. The main issue with Instagram live is that you can't record the video. I also feel like the video on Facebook live is worse quality.
Dominic live streaming poems to the World.
Sound and Video
I initially thought I'd have to get an external camera and mic, but I was surprised at how good the quality was just by going off my ancient Macbook. Because Ben was singing and playing guitar, his set up was a bit more complicated. He ran everything into a sound card that ran into his laptop. Ben was having technical problems until about 10 minutes before we went live, so there were few audio issues at first. With more time, I'd definitely recommend some kind of practice run.
My chief complaint with Zoom is that it can quickly descend into chaos soundwise when more than a couple of people are talking at once. But again, just using the video and microphone built into the laptop worked fine.
Tips for Beginners
It's probably super obvious to most people, but I didn't even consider lighting until about 5 minutes before Ben and I went live. I had to run and grab my bedside lamp, which seemed to work fine. Full disclosure, I'm not the most visually creative person, I imagine most people could come up with something way more imaginative.
Ben and I didn't bother asking for donations, mostly because we knew it was going to be a bit of a dog's breakfast. On Youtube, you have to register as a not for profit to get a donation button. I'm running another event soon, I'm going to leave my bank details in the description, and let people donate if they feel so inclined.
This is a chance to engage with fans around the world.
Also, don't forget to promo it. Facebook events seem to work well, sharing the link instead of the location. The whole country is at home at the moment and there's only so much Netflix you can watch before your brain starts to liquefy. This is a chance to engage with fans around the world and also distract yourself from the monotony of being stuck in the house.
My final piece of advice is to remember to turn the stream off. After me and Ben's show, I thought I'd shut down the stream, and people got to watch me checking my emails for five minutes.