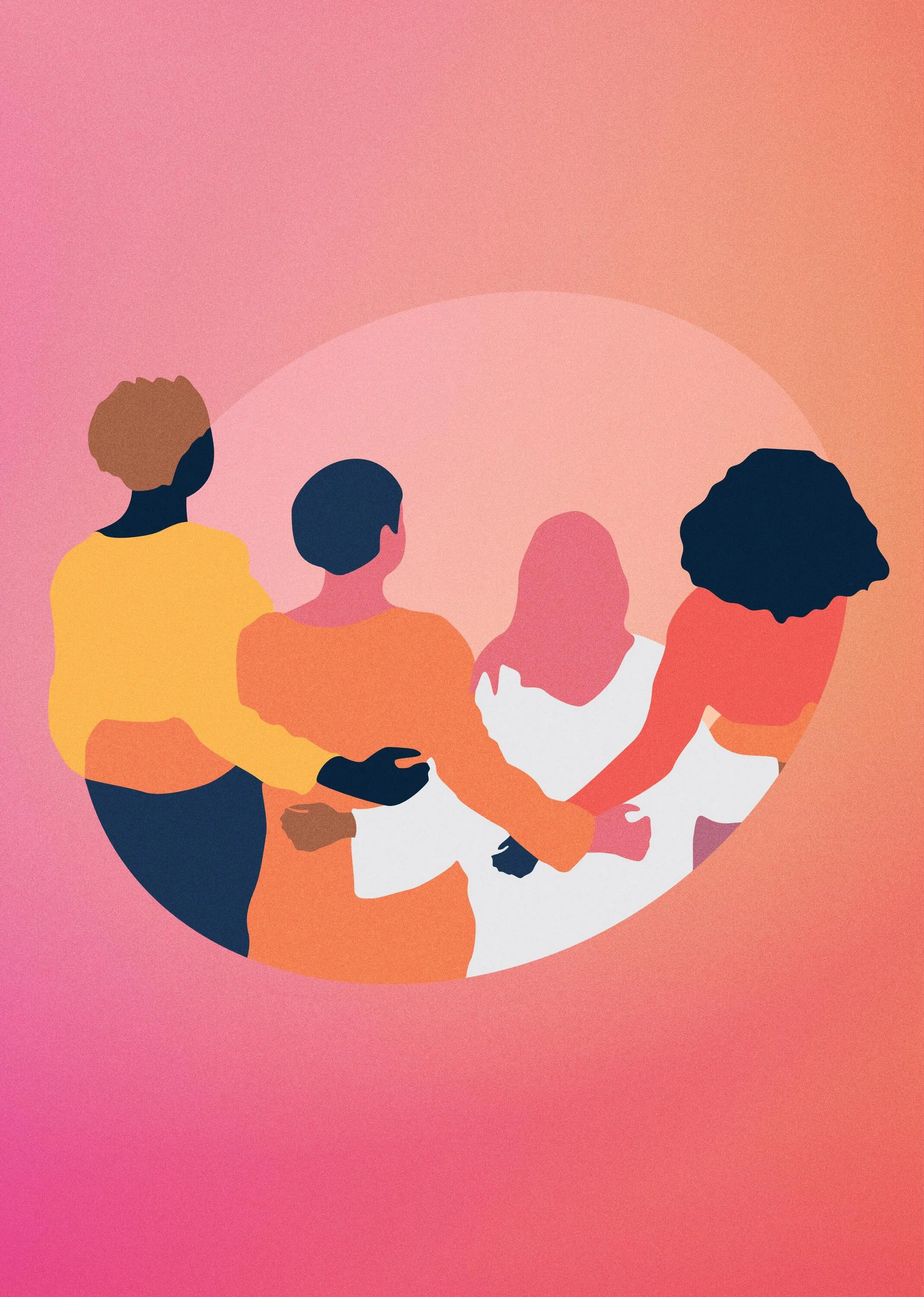 The following sentences are not fun to write.
In fact, you feel your stomach drop each time you type certain words. 
But with a community as hard hit as the creative sector, these sentences are important.  It's part of the manaakitanga that gives our industry strength.
Livelihoods and professional milestones are once again doused with disappointment by the announcement that Auckland is back in the sadly growing familiar territory of Alert Level 3 and the rest of Aotearoa at Alert Level 2 for a week.
The timing is cruel for those still playing catch up from February's first Lockdown - as well as for some of the industry's marquee cultural events and institutions that were about to launch into action with the great fanfare everyone involved deserves.
We've investigated the impact up and down the country - with once again Tāmaki Makaurau copping the brunt of the COVID cancellations, with all non-essential public gatherings scuppered.
As well as doors closing on the likes of Auckland Museum, New Zealand Maritime Museum and Auckland Art Gallery until a level downgrade is declared, it's going to be a tough week for so many of our artistic peers, colleagues and community.
Virtually advancing
The Performing Arts Network of New Zealand (PANNZ) two-day, in-person Arts Market is a showpiece for those responsible for creating and arranging productions up and down the country.
Their future-proofing of the 2021 Arts Market by taking the plunge on a digital version of the market last month has proven to be a masterstroke - especially the rising Alert Levels falls directly into the path of their flagship 4-5 March event.
It's given them the tools they need to find a workaround.
PANNZ Executive Director Louise Gallagher told The Big Idea "'we had wonderful feedback about how the programme and platform we built created a sense of community and people felt truly connected, despite being in an online space. 
"That was our aim from the very beginning, so although it is disappointing to not deliver the second phase of our hybrid model in the way we had hoped, we have a plan to deliver part of the intended In-Person programme online this week, so we can connect again virtually.  
"We will then meet again when the time is right, and it will mean so much more to all of us. I personally cannot wait for that day to come.'
AAF feel the aroha
Aroha is the theme of the Auckland Arts Festival's stacked and highly anticipated 2021 programme - and it's unfortunately apt for what the artists involved and organisers themselves deserve as their big launch this Thursday (4 March) feels the Pandemic effect.
With an event this size - due to run for 18 days with over 70 events on the programme - this will be a moveable and ever-changing beast to wrangle.
AAF is regularly updating what is postponed, cancelled or otherwise - you can find the link to their COVID Response here.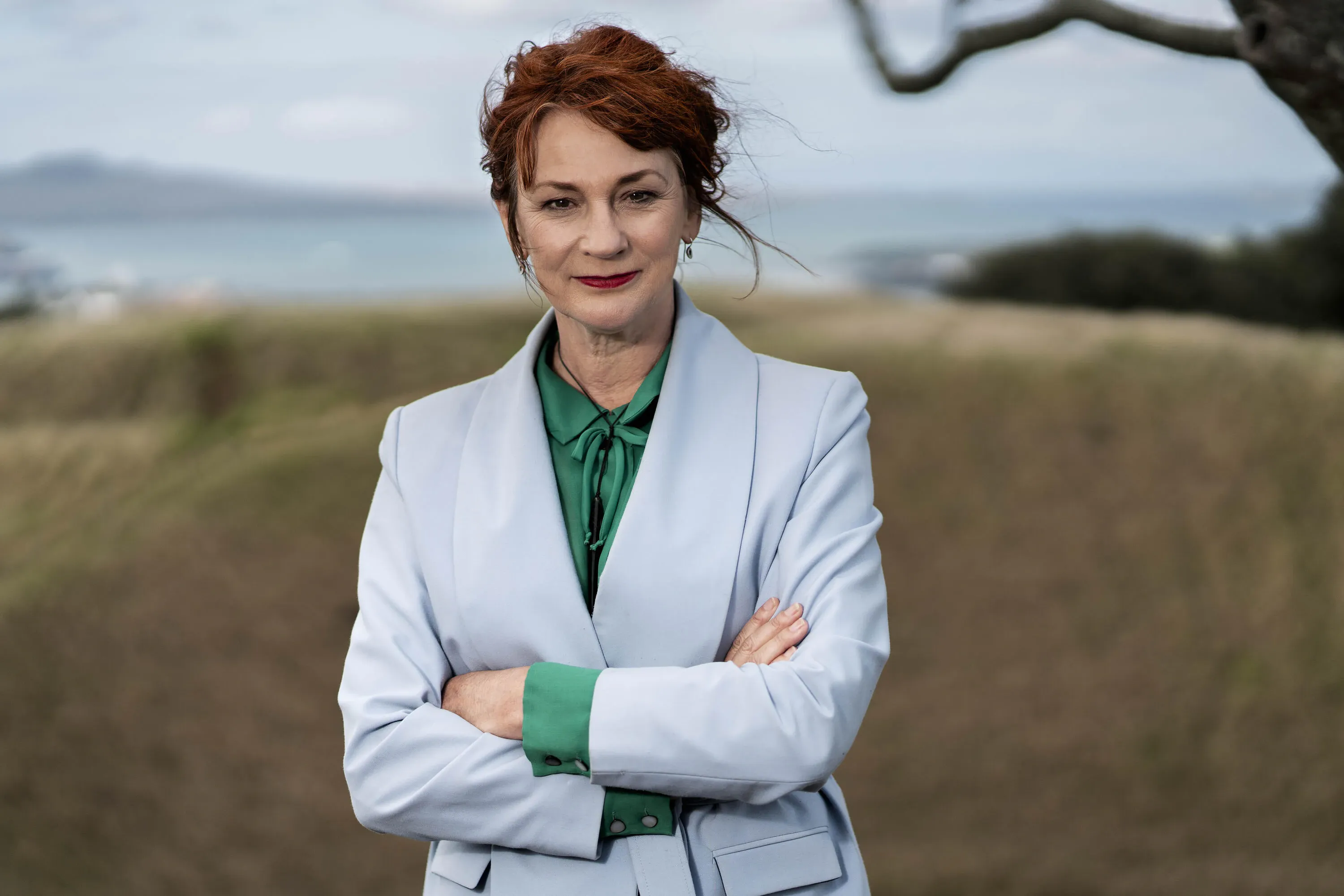 Shona McCullagh. Photo: John McDermott.
Shona McCullagh, in her debut as AAF Artistic Director, has reacted by stating "we (AAF) are incredibly sad that our opening week cannot proceed as it was planned, but we are working closely with our artists and venue partners to reschedule some events as soon as possible. 
"We send aroha to our colleagues at Auckland Pride Festival, Auckland Fringe, Basement Theatre, Q Theatre, Auckland Unlimited, Auckland Theatre Company - and all the independent artists, producers and crew who are also affected by Auckland's return to Level 3. 
"The messages of support we have received from all over the world have touched us deeply and we have absolute faith in the professionalism of the arts sector, and the commitment of our audience, funders and sponsors in Aotearoa to get through this," says McCullagh.
Rolling with the punches
Several of those mentioned above are all too familiar with this yo-yoing of Alert Levels. Auckland Fringe summed it up pretty well on their Facebook page…"SWEET BABY CHEESES Y'ALL! Well whānau, here we go again. Silver lining? Honestly, nope ....but it's not our first rodeo, we were here literally a week ago so we have a good template to navigate forward. 
"Just know that we're on to it everyone and working out how we can negotiate the changes."
Pride organisers too are dealing with the postponement of the rest of their festival - as well as the frustration of being told to close Saturday's Pride Party early by the Ministry of Health - advice that proved incorrect but by the time it was correct, the partygoers had been sent home.
On Monday morning, Pride confirmed it will continue to support those involved in the 40 postponed events.
"While we are now outside of the official Auckland Pride Festival dates, we are excited that we can continue to spread Pride across Tāmaki Makaurau," Director of Auckland Pride Max Tweedie says. "Our event organisers have invested so much time, energy, and resources into producing their events and we're committed to seeing them through, with some major events still yet to go ahead - such as the IMAN Ball, China Pride Festival, and Splash Pool Party."
Third time lucky?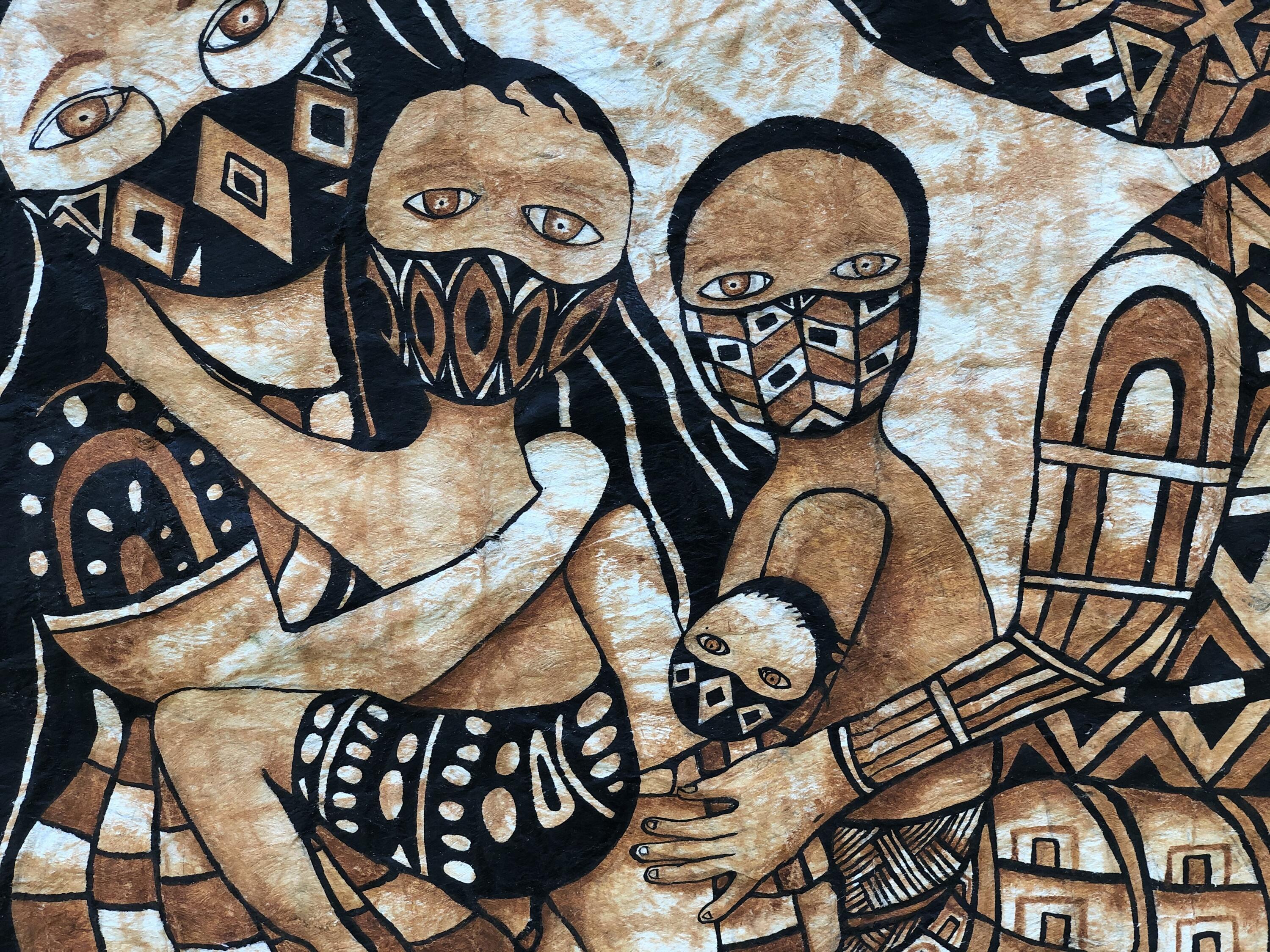 Close up image of Kainga Tokolahi by Tui Emma Gillies and Sulieti Fieme'a Burrows.
Another who featured in last month's COVID level rise impact feature, Tapa artist Tui Emma Gillies - has been caught in deja vu.
Gillies was supposed to be launching her collaborative exhibition, Voyagers: The Niu World with her mother Sulieti Fieme'a Burrows at Tautai Pacific Arts Trust in Auckland this Friday 5 March. But it's been postponed for the second time by the very thing the show's about: the pandemic.
Gillies told The Big Idea "it sure is ironic, but I suppose people all over the country have had their lives turned upside down this week. I'm sure the exhibition will go ahead as soon as we get back to level one and as my mum said, 'Third time lucky.'
"We've pulled too many late nights working on these paintings to let the pandemic beat us. Like the team of five million, we will be victorious in the end."
Uncertain times
Waiting is now, as the overplayed classic tune goes, the hardest part. Exhibitions like Women's Work: Underexposed, showcasing Female Professional Photographers in New Zealand has been forced to scrap its opening on 4 March at the Ellen Melville Centre but are waiting to see what the Government's next announcement holds before announcing further plans. All going well, it could still be a chance to open for International Women's Day (8 March), once of the purposes for the exhibition.
Melanie Jenkins image from Womens Work Exhibition.
For some, the uncertainty is too much. The popular Lantern Festival that was already postponed to 4-7 March has been cancelled for 2021, while the NZ Maritime Museum has had to pull the pin on their PechaKucha America's Cup event set down for this week. 
The Auckland Writers Festival isn't until May, but its official launch is set down for 10 March. So while still hopeful of going ahead with an in person event, plans are underway for a virtual backup plan.
With the unwelcome return of Level 3 coming on a Sunday, some performances got through by the skin of their teeth. Others like Auckland Art Fair and Hamilton Gardens Arts Festival (who are at Level 2, which is still a restriction to 100 people) were robbed of their final day flourish, wrapping up a day ahead of schedule and cancelling their Sunday plans.
Around the traps
The rest of the country seems split with how to handle Alert Level 2 - but all are following Government guidelines and prioritising the health and safety of their patrons, punters, performers and staff. In almost all circumstances where performances are going ahead, ticketholders should be contacted, but if you don't hear from them, be sure to seek clarification yourself.
And it's sometimes a mixture of postponed and pushing ahead. The Corromandel's Mercury Bay Art Escape (the name more appropriate than ever as some Aucklanders have probably escaped to that neck of the woods in the great Saturday night evacuation) has pushed back Friday's gala evening until April but will continue with their Artists' Open Studios and Showcase exhibition will go on as planned from Saturday.
Wellington's mixed bag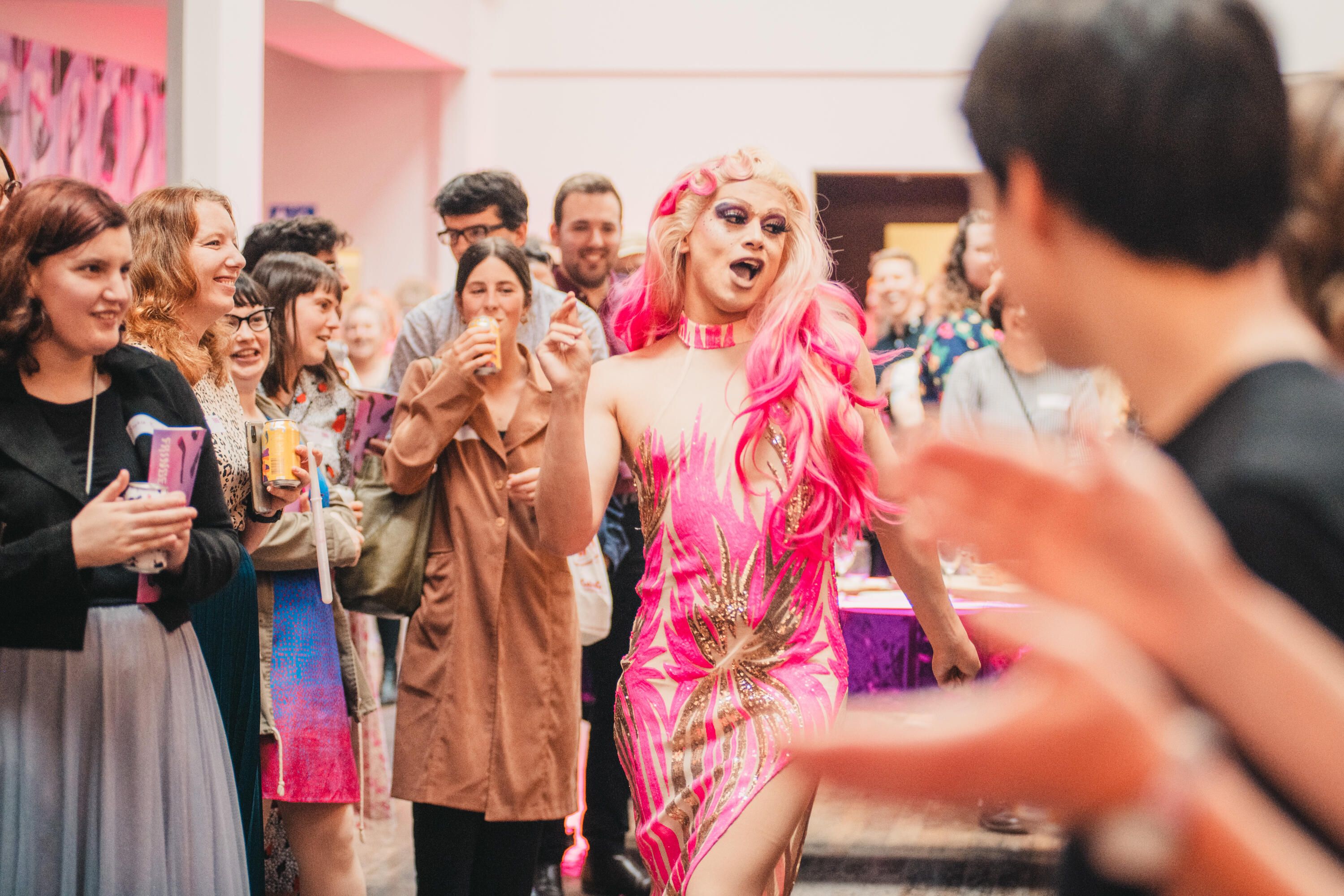 NZ Fringe Opening Event (at Level 1).
Newtown Festival has made the difficult decision to pull the pin on their planned 5 March event. Touted as Aotearoa's biggest free festival and street fair, organisers are now looking to see if it's feasible with their performers and stall holders to postpone for a hopeful 11 April reschedule.
The NZ Fringe Festival, based in Pōneke, is still going ahead under Level 2. After a successful launch on Thursday and boasting 38 different performance venues, 166 independent events and over 500 individual presentations across 23 days, organisers have expressed "through small event delivery changes, we are still able to deliver a version of the festival in Level 2, that both adheres to government guidelines, and still offers a way for artists to present their work to an audience. 
"We have done this before successfully, and can do it again."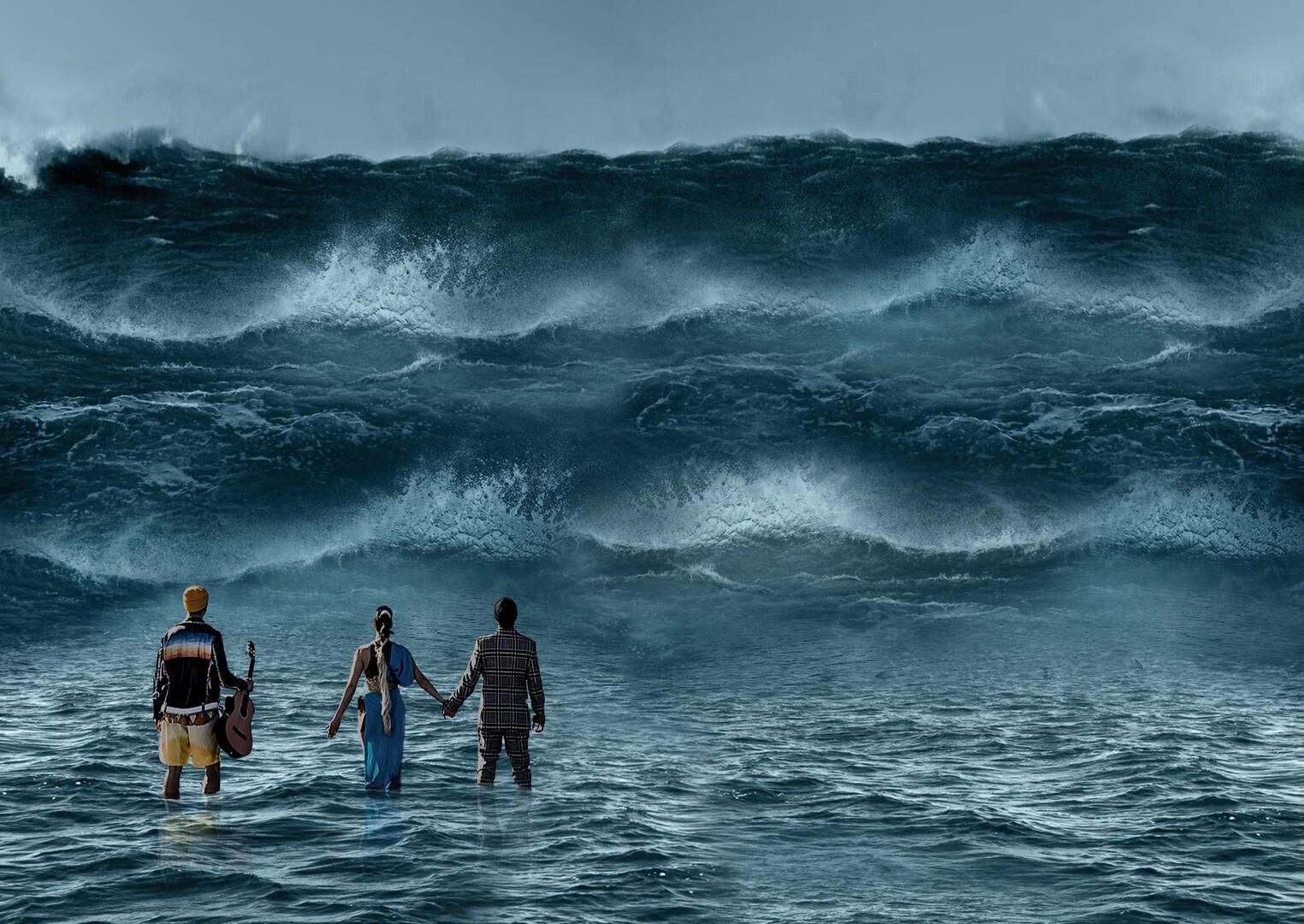 Taki Rua's Sing to Me.
The second week of Taki Rua's Sing to Me is also pushing on in Level 2 at Te Whaea Theatre (Toi Whakaari), with priority given to the first 100 tickets sold for each show. The cast and crew will be excited to still be performing but no doubt casting an eye on Auckland before their scheduled trip up to be part of AAF.
Christchurch perseveres 
An event to remember a poignant moment in New Zealand history, the 10th anniversary of the Christchurch Earthquakes went ahead but without an audience. Ōtautahi Together at the Christchurch Botanic Gardens was to be a free event with all welcome but the call was made to keep the public away for safety reasons.
It was still streamed online, including performances from headline act Bic Runga.
Alert Level 2 makes things difficult for venue operators, but not impossible.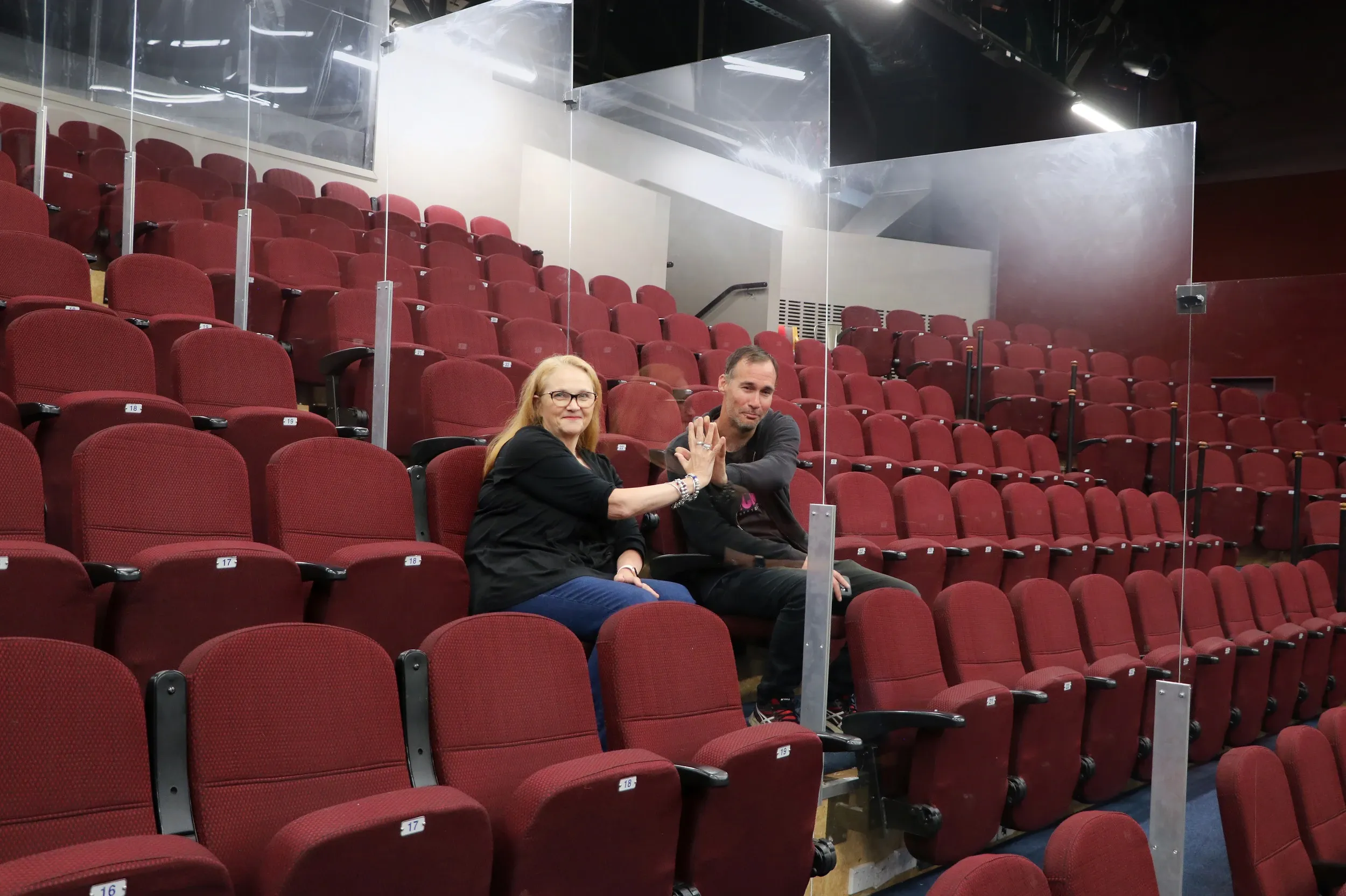 Court Theatre Chief Executive Barbara George and Construction and Premises Manager Bryce Goddard test out the safety protection screens to operate under Alert Level 2. Photo: Supplied.
The Court Theatre's one of many performing art locations around the country who have had plenty of time to get their head around Level 2. This morning will be spent essentially splitting the theatre and bar areas in half with plastic screens to fit within the protocols - and allow the sold-out performances of Roger Hall's Winding Up starring Mark Hadlow to proceed through to its scheduled conclusion of 13 March.
Bumps on the road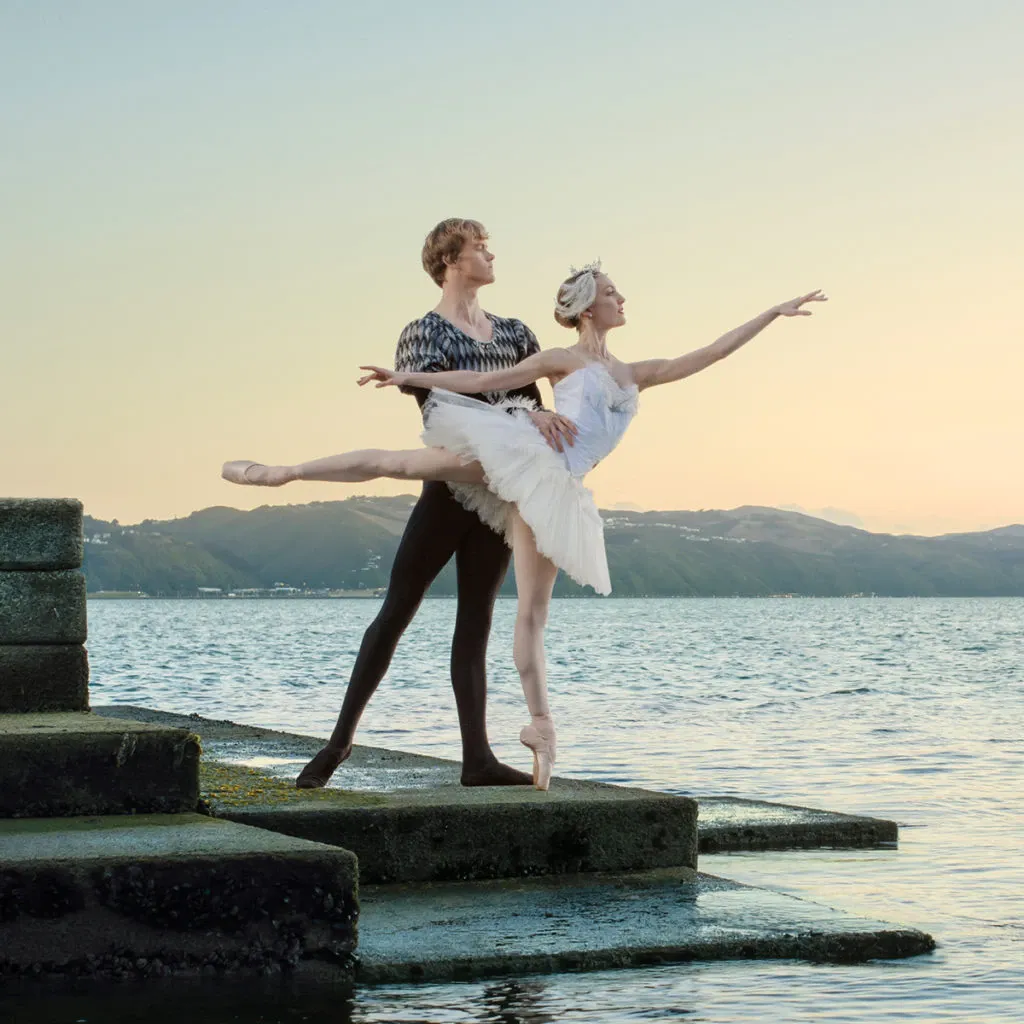 RNZB's Tutus on Tour.
Many of our leading performing arts organisations are touring the country during March, but that's about to take an unplanned and unhappy break.
The New Zealand Symphony Orchestra are pulling double duty - with both slamming on the brakes. Town & Country in Dunedin and Invercargill, with The Soldier's Tale in Wanaka, Dunedin, Oamaru and Ashburton were due to take the South Island by storm this week, but have been postponed.
The latter is a collaboration with The Royal New Zealand Ballet, who have a full schedule this month. Their Tutus on Tour programmes won't go ahead this week, meaning New Plymouth, Whanganui, Hastings, Gisborne, Nelson and Tauranga are now top of their 'reschedule to a later date' list.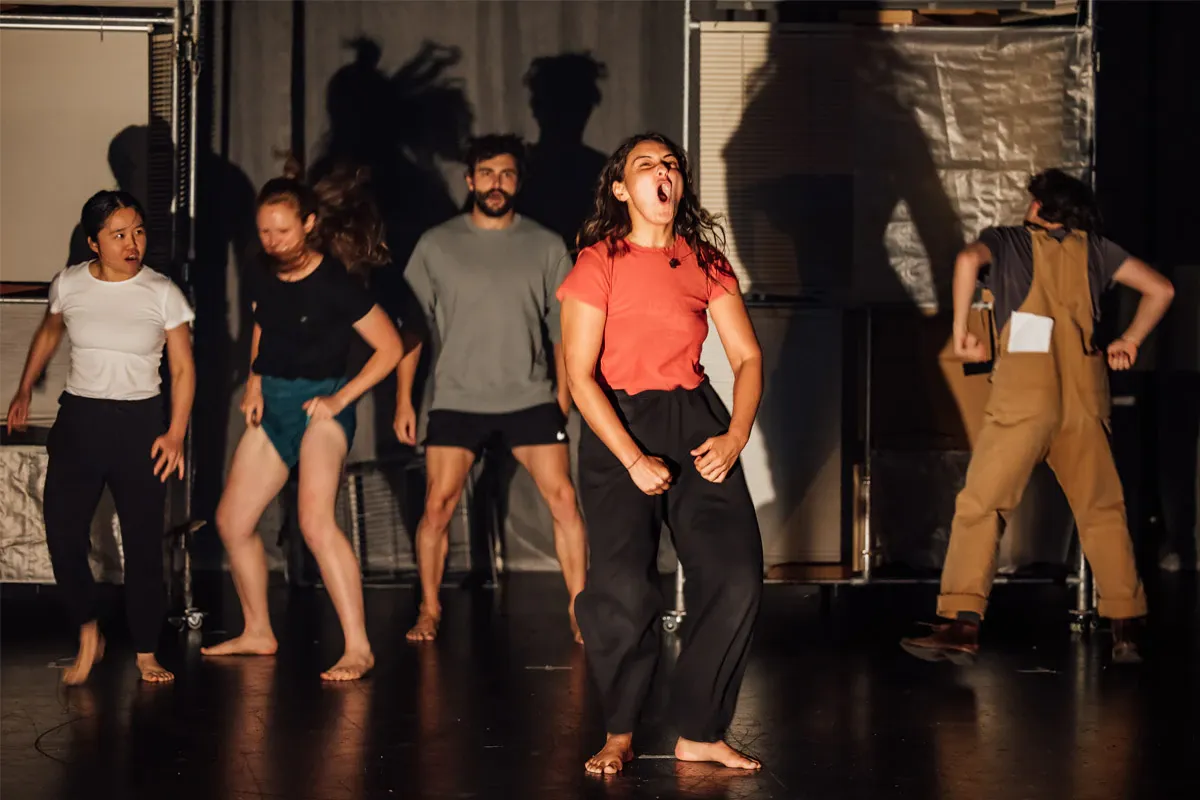 Performance of Dakota of the White Flats. Photo: Red Leap Theatre.
Tauranga's also seen the cancellation of Red Leap Theatre's touring Dakota of the White Flats for 3-4 March.
And after just getting in the final performance of their disrupted run at ASB Waterfront Theatre, Auckland Theatre Company has on Tuesday confirmed that its North Island tour for Two Ladies has been cancelled, a blow for theatre lovers in Hamilton, Tauranga, New Plymouth and Hastings.