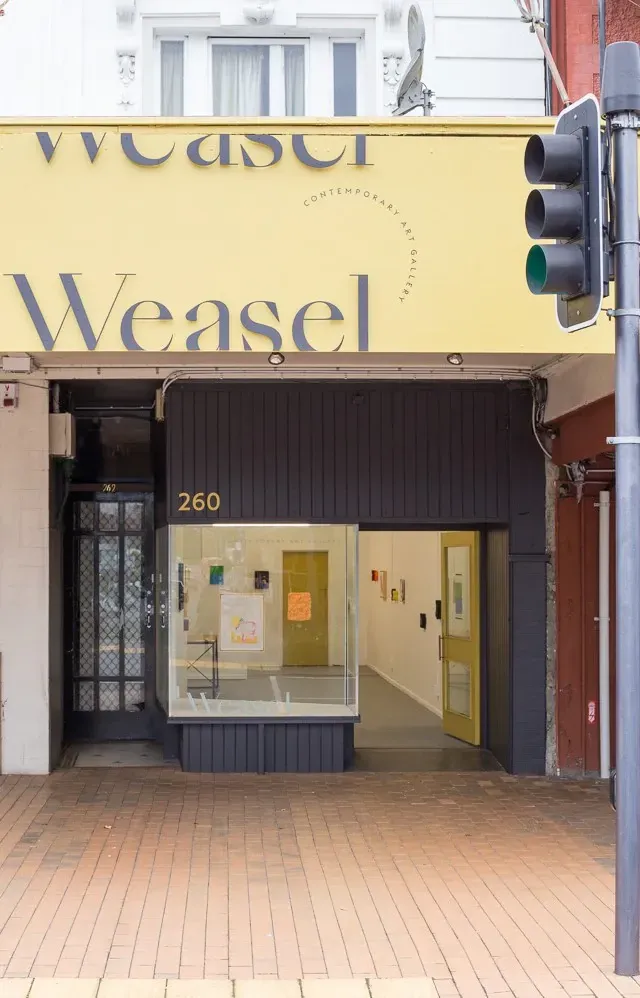 As a creative teenager, I thought the most futuristic thing about The Tron was the express motorway leading out of it. Hamilton has bad PR, and a host of easily repeated stereotypes: it's a backwards Waikato Draught swilling cow-town whose centre is a love letter to the death of capitalism and Stalinist architecture. That if you want to get somewhere better (geographically, career-wise, socially) the only thing to do is leave. And so I did.
But circumstances forced me to return and in 2013, I finally stopped in my hometown and had a look around. Looking in the right places, I found community ebbing and flowing with people ignoring stigma and simply creating. Art in all its forms had always been a part of Hamilton, but bubbling beneath the surface, proudly DIY and success stories few and far between.
2013 saw the tides begin to turn for the visual arts community. The aftermath of the 2008 recession, and the development of enormous mall The Base, meant that businesses in the Hamilton CBD were buckling under the pressure. However, as the adage goes, when a door closes a window opens, and it was through an otherwise dire situation that new opportunities began to arise for Hamilton's creative community. In the shells of dead businesses, artist-run spaces such as Pilot Gallery and Draw Inc began to attract an energetic crowd. Meanwhile the addition of Creative Waikato to the city's culturescape opened up more streamlined and mainstream opportunities for artists to create funded works in their own backyard.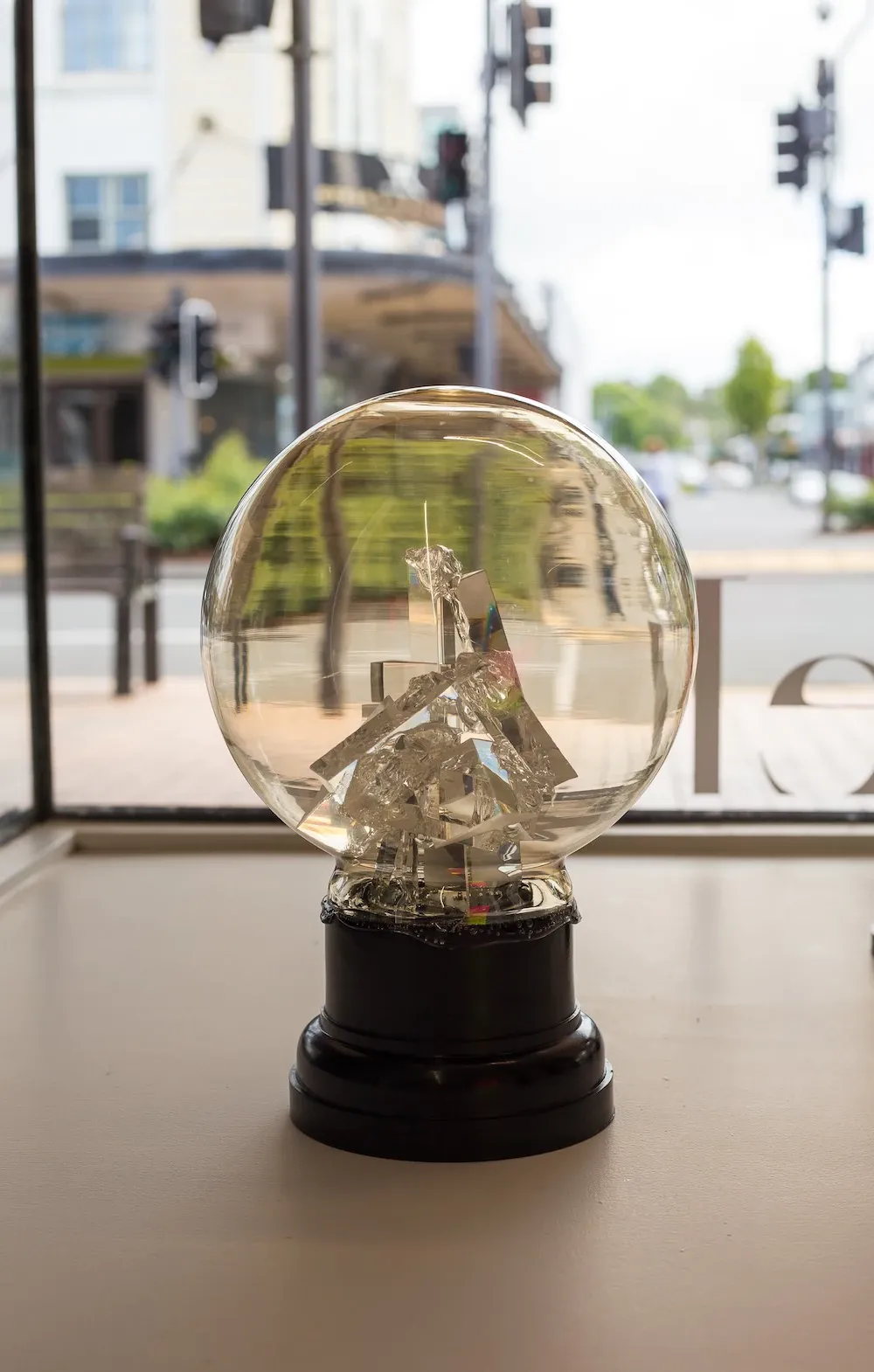 These were the beginnings of a seismic shift in the perception of Hamilton's artistic community. It takes years to 'make it' as an artist in a larger city. Many hours are spent meeting the right people at the right places saying the right things – all with a Masters of Fine Arts and five years experience washing glasses at gallery openings- just to get a work on the wall. Hamilton did not adhere to these unspoken rules. If you were enthusiastic about art, there was a community willing and able to help you achieve your vision. You were only as good as your last project and that, rather than any piece of paper stamped by a University, became your calling card. Unless you were a budding gallery essayist, actions rather than words were valued above all else.
If you were enthusiastic about art, there was a community willing and able to help you achieve your vision.
As a result, Hamilton has seen a host of dealer galleries pop up over the last five years. It's not as much a revival as it is the fruits of hard labour, a dedicated community keen to put their city and artists on the map. It's simple cause and effect.
All galleries in Hamilton lead to Ramp, of Wintec's Media Arts School, currently run by Wendy Richdale. For over 20 years, it has been the epicentre for emerging artists in Hamilton, a place for them to cut their teeth and meet like-minded people. Mixing established artists with current student exhibitions, talks and events, Ramp merges the past and the present, the local and the global, the nuanced and the lo-fi to create an unwritten manifesto that is uniquely Hamiltonian.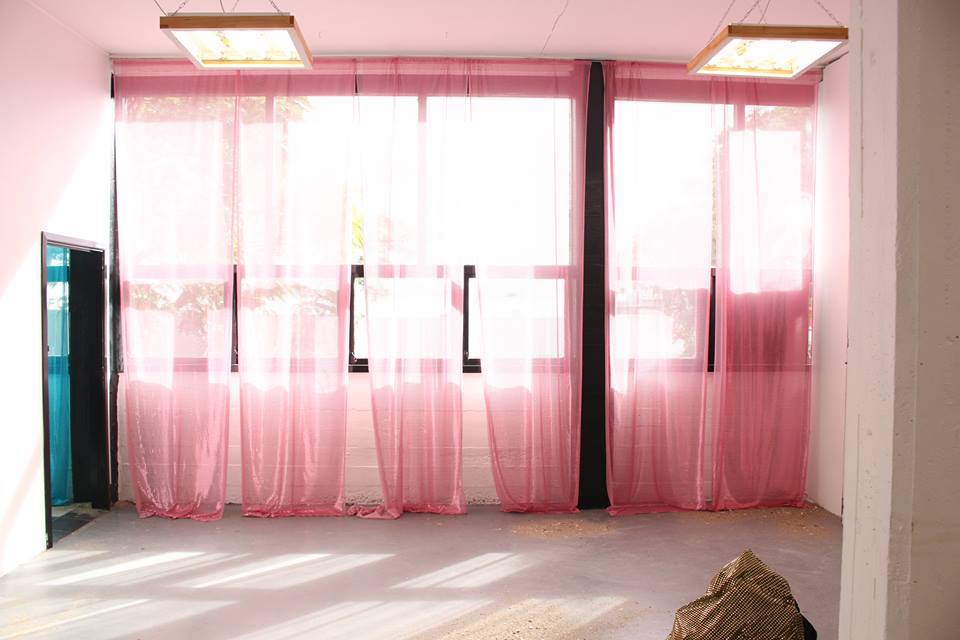 Wintec alum Eliza Webster is now gallery manager and curator for Skinroom. It was established in 2015/16 by Webster and her Wintec arts tutor/business partner Geoff Clarke in Frankton. Initially Skinroom acted as another space for Wintec artists to exhibit. Now, it has also begun to play host to an increasing number of artists from around the Waikato region. Befitting to Frankton's quirky surrounds, Webster specialises in curating experimental, contemporary works that have a unique way of capturing the spirit of the city. Bold and unrepentant, it is a gallery sure to get under your skin. Also in Frankton is Freit Contemporary. Director Gaye Jurisich provides a space for emerging artists to exhibit and offers a fascinating insight into Hamilton's up and comers at their rawest.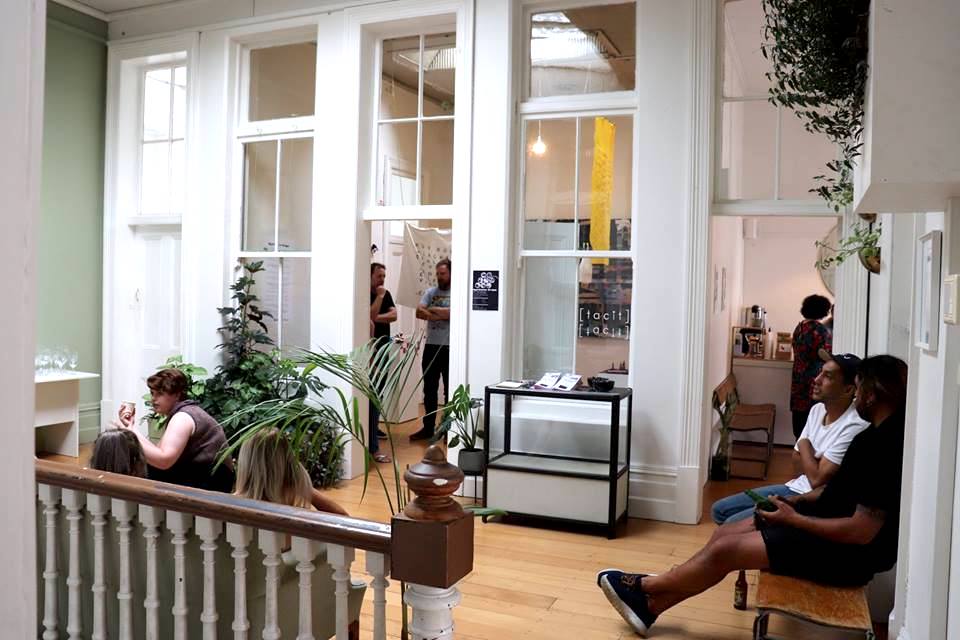 Open since January this year, Tacit Gallery is a pint-sized space that packs a punch. Changing exhibitions at the breakneck speed of two and a half weeks, Tacit focuses on group shows of often emerging artists and includes a percentage of Tangata Whenua, LGBTQI* and  Asia-Pacific rim artists. In contrast to other galleries, Director Ellie Lee-Duncans curates according to theme and has a strong socio-political message that flies in the face of Hamilton's staid, conservative public image. Tacit is opening a brand new space in 2019.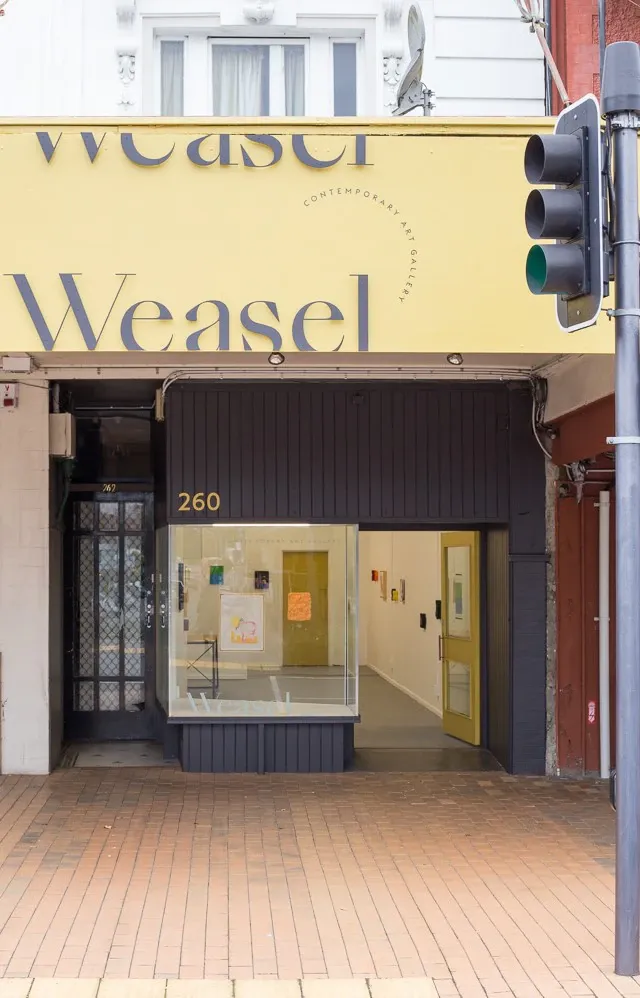 Whitecliffe alum, Laree Payne set up Weasel in February 2018. Situated down the main street and just down the road from Tacit, this new kid on the block has spent the last ten months establishing itself on Hamiltons artistic circuit. Weasel tends to focus on emerging to mid-career artists in a variety of mediums from around New Zealand. There was a recent notable exhibition from Aotearoa's Queen of Kitsch Judy Darragh. It's exciting to see a space largely dedicated to bringing in artists from outside of the Waikato. Not only does it provide fresh inspiration to practitioners working here, it also furthers Hamilton's bid to become valued as a city for art makers and art collectors alike.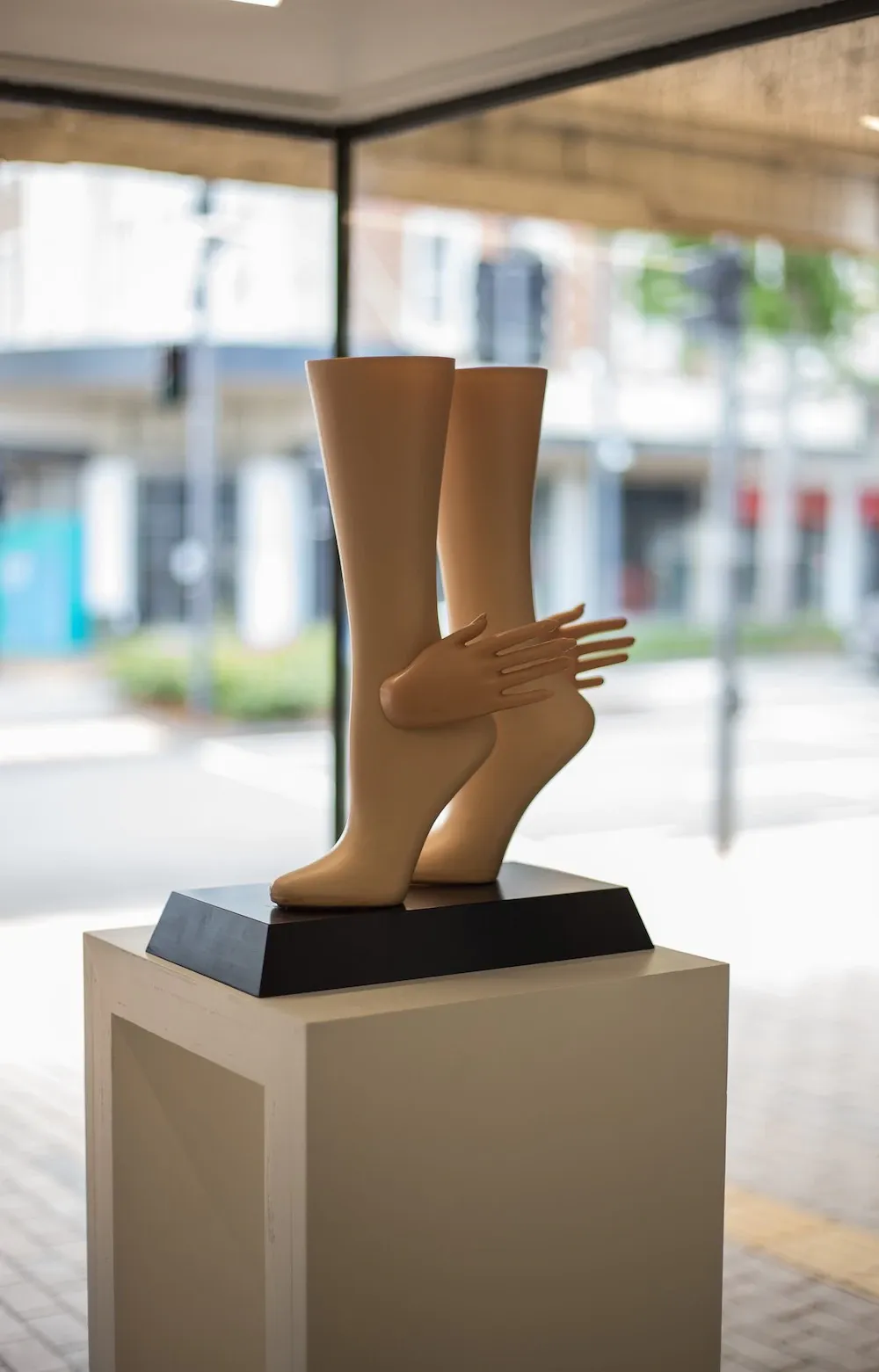 While each of the latest batch of galleries has their own M.O they are together creating a symbiotic relationship between local and national artists. By exhibiting them side by side, or even just down the road from each other, this new generation is making a case for Hamilton as a creative yet commercially viable city. It's also a real thrill to see this next stage of Hamilton's development headed by women and non-binary people, in a field, like many, dominated by men. Ida Carey, founder of the Waikato Society of Arts in 1934, would be proud.
It's also a real thrill to see this next stage of Hamilton's development headed by women and non-binary people, in a field, like many, dominated by men.
Unfortunately, Hamilton is lacking collectors who are keen to buy emerging or mid-career artists. While you should only buy what you love, many only respect a name or the prospect of an investment. One thing the scene could use is a regular, mainstream platform for reviewers - this was also raised in a recent RNZ interview on the rise of the Hamilton gallery scene here. Breaking the local echo chamber with observer comment makes collectors more likely to sit up and open their wallets.
Labelling Hamiltons art scene the new Auckland or Melbourne as some are wanting to do is insulting. Not only does it disregard those who worked so hard to create an artistic identity in situ, it perpetuates a boring hegemony. If Wellington has taught us anything, it's a long slog altering the public's perception. This recent hype is simply the result of people finally beginning to notice Hamilton's contributions. So next time you're driving through, stop. Look closer.