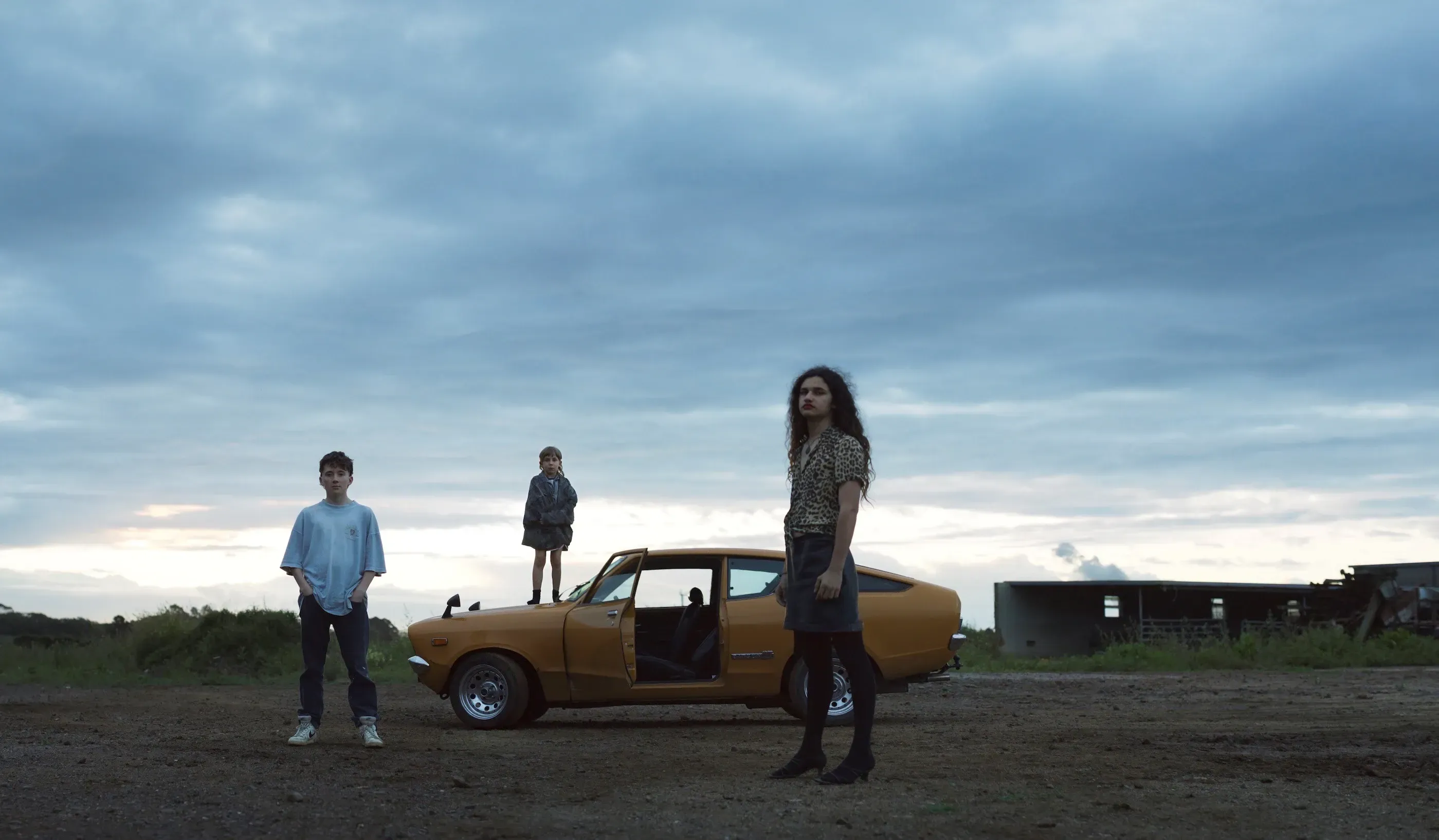 If you are one of the creative community who thinks Creative New Zealand (CNZ) isn't listening to what's going on in the artistic trenches right now - rest assured, the drumbeats are too loud to ignore.
The most prominent funding organisation in the arts sector has had another big week - coming off the back of the emotional upheaval caused by the funding (and defunding) decisions from the three-year Toi Uru Kahikatea programme and Annual Arts Grants.
In the past seven days; there has been a call for a public inquiry into how CNZ operates, a heated reaction before, during and after the latest arts grants window lasted just four days and an online petition for the "immediate reinstatement" of funding to former Kahikatea client Arts On Tour New Zealand reaching around 1400 signatures inside four days.
CNZ's importance and impact on the creative community is unquestionable - the organisation has ensured thousands of artistic visions have been achieved over the years and their role during the pandemic was crucial, particularly when turned to as the sector's lighthouse in the turbulent early stages of 2020.
But there is certainly a sentiment growing that the job being done now needs to be talked about - openly and honestly.
Replying to The Lowdown, CNZ Chief Executive Stephen Wainwright (above) states "we are actively seeking the perspectives of practitioners to shape what we do and how we do it – as we are doing right now with the Pacific community at the Pacific Arts Summit (day three will be livestreamed here, you can also find recorded streams from days one and two).
"CNZ staff have had many meetings and kōrero with independent practitioners, some of whom are satisfied with our work, and some who are not.
"We hear you.
"We're all finding ways to navigate this post-COVID environment and a funding system that is experiencing unprecedented demand."
CNZ's PAcific Arts Summit. Photo: Mark Tantrum.
Newly appointed Senior Manager - Arts Development Services, Gretchen La Roche (effectively Cath Cardiff's replacement) has been at many of those meetings.
She told The Lowdown "we're developing a plan to get out to even more creative communities and individuals in the months ahead. We're also looking at our processes around Arts Grants for applicants, specifically for future rounds. We'll make sure applicants are given plenty of advance notice of any changes.
"We're looking ahead to what we can do to consider the wider implications of all our conversations with the sector with the idea that further changes might come."
But the chorus of discontent is not quietening down any time soon.
Today in The Big Idea, highly regarded creative sector and hauora advocate Borni Te Rongopai Tukiwaho laid bare his frustrations and observations on how the mental health of the creative community is being overlooked, stating "intentions are not enough" and that our funders need to do better and "be braver".
It's an impassioned, confronting read - and likely to hit too close to home for some.
Tukiwaho is far from the only person wanting answers - and there's a group of creative community leaders trying to make a difference.
Te Rōpū Mana Toi is CNZ's advocacy advisory group - importantly made up of those outside of the organisation and at the coalface of the issues. The collective has an extremely high creative sector IQ - made up of influential thought-leaders like Dolina Wehipeihana, Elise Sterback, Fonoti Pati Umaga, Dr Jeremy Mayall, Karl Chitham, Kim Morton, Megan Peacock-Coyle, Rosabel Tan and Tānemahuta Gray.
Later this month, they're launching a new advocacy guide which will advise how to "build helpful public narratives that celebrate and support the role arts, culture and creativity play in our lives, as well as helping to communicate what changes the sector and communities need to flourish."
There's a Facebook Live event set down for Changing the story on arts, culture and creativity in Aotearoa's launch day on 25 October.
Full excitement over Semi Permanent
Amidst the angst, it should be noted there are some areas of genuine excitement building in the creative community once again.
Wellington's role as a cultural hub is being underlined this month - bringing down the curtain on another successful World of WearableArt programme this weekend.
The focus shifts quickly to St James Theatre, where one of the most prolific gatherings of creative minds in the country hits the capital for the first time.
Lured away from its Auckland base, Semi Permanent Aotearoa's finally back as an in-person event with another impressive and inspiring slew of speakers from all over the globe.
Designer Karen Walker, Arts Laureate and internationally acclaimed type designer Chris Sowersby, Shit You Should Care About founder Lucy Blakiston, Tim Harper from NFT-led studio and marketplace Glorious, and the talented wordsmiths and filmmaking whānau of Patricia Grace, Briar Grace-Smith and Miriama Grace-Smith (above) are joined by sharp thinkers and decision makers from overseas organisations like Netflix, Google and Slack.
The talent on display will certainly be enough for those outside of Wellington to make the trip and to prick the interests of locals. The three-day event starting on 19 October (ticket details here).
Start to Finnish
Thomas de Mallet Burgess. Photo: Greg Bowker.
A central figure in the discourse around the direction of the New Zealand Opera (NZO) has been handed a major new role - in Europe.
General Director Thomas de Mallet Burgess has been confirmed as the next Artistic Director of the Finnish National Opera and Ballet, commencing in August 2023.
Charged with a major strategic overhaul of NZO, de Mallet Burgess has come under fire from sections of the opera community for works like the upcoming Unruly Tourists.
In the other corner of this stoush, his supporters and the organisation itself declaring his leadership has "transformed New Zealand's national opera company into a more culturally relevant national arts organisation" adding de Mallett Burgess "has contributed significantly to the growth of the nation's opera audience by taking diverse approaches to attract different audiences."
A cited example of this is the production of Handel's Semele generated the largest take-up of tickets among people aged under 25 in the company's history.
With the process set to commence to find his replacement, de Mallett Burgess says "Leading NZO is and continues to be a powerful journey. I am hugely proud of the many strides we have made as the national opera company for Aotearoa, and of the strong position I will be leaving this company in.
"I look forward to supporting the next General Director in building upon the foundations we have laid for re-imagining opera in Aotearoa."
In his new gig, de Mallett Burgess will have at his disposal some 50 tenured opera singers for solo and choir roles, a professional chorus of 60 singers, 80 ballet dancers, and an in-house orchestra of 120 musicians.
Investing in youth
The just-crowned winner of the richest short story prize in the country has a broken back to thank for the accolade.
Well, kind of.
The coveted Sargeson Prize was bombed with interest this year - 960 in the Open Division and 165 entries in the Secondary Schools Division – the most entries ever.
And standing tall - happy to be standing at all, in fact - was Piha local Leeane O'Brien (above), who confesses to having a touch of imposter syndrome after her story Crawl Space collected the $10,000 top prize.
"I feel like a bit of a fraud because I'm not one of those people who writes every day or plots things out completely. I have submitted every year since the competition began but didn't last year. I broke my back in a car accident which, ironically, gave me more time to write.
"So I pulled out an old story I'd had lying around and reupholstered/repolished/reworked it for this year."
If you like to keep an eye out for rising talent - the name Shima Jack (below) should be on your list.
The Logan Park High student has pulled off a remarkable double, backing up her 2021 Secondary Schools category winner with Fourth Wall in this year's hotly contested field.
Jack's story has been labelled as "sophisticated in its storytelling" - and her dedication to her craft has seen her found a young writers' group in her hometown of Dunedin.
She once again receives $500 and a one-week summer writing residency at the University of Waikato, including accommodation, meals and mentoring which she described as incredibly rewarding the first time around.
Judge Dame Fiona Kidman has praised the field and the promising future for the medium - but issued this challenge.
"What short stories need is readers. It has been said before that if every person who aspired to write them was to go out and buy a collection of New Zealand short stories, the genre would be flourishing, rather than a cottage industry."
Another organisation backing youth involvement in the creative field is Christchurch's SCAPE public art - now into the seventh year of its Aspiring Artists programme.
Aspiring Artists winners (left to right) Secret Ainsworth-Mason, Adele Sherborne, Oli Aikawa and Lianna Martin. Photo: Supplied.
They've been inundated with more than 150 entries of Cantabrians aged between 5-18 for the 2022 Re:ACTIVATE competition.
As well as the usual sculpture winners - for the first time they've included a mural category that will provide the successful young creatives a chance to paint their creations over the course of a workshop at Tūranga Central Library.
10 year-old Lianna Martin's won the junior sculpture prize for her Tree of Work concept, working into this year's SCAPE theme of Sweat Equity, while 18 year-old Oli Aikawa claimed the senior award for Wheelbarrow of a Bag of Rocks - inspired by his own battle with OCD.
In the mural category, 12 year-old Adele Sherborne's Ccino & Ash and 13 year-old Secret Ainsworth-Mason's Focus reigned supreme.
All the winning entries will be on display as part of SCAPE's Public Art Season in Hagley Park from 5 November to 29 January 2023.
Getting their work seen in public will surely be a big boost their creative confidence - while another opportunity is looking to prove a more direct financial and career focused lift.
Nominations for the Art Foundation's annual Springboard programme have opened - and nominations they truly are. It's not about putting yourself forward, it's a rallying call to put forward "someone brimming with potential, ready to take their artistic practice to the next level."
Eight rising creatives will be given a $15,000, year-long funding package that includes hands-on advice from some of the Foundations alumni like Arts Laureates and Icons.
Nominations close 23 November.
Short and sweet
More accolades have been thrown the way of some of Aotearoa's filmmaking talent - both in front of and behind the camera.
Show Me Shorts - the self-proclaimed biggest short film festival in the country - has a whopping 92 short films and music videos in this year's collection, showing up and down the motu in cinemas until 26 October and online as well.
Two local films were the stand-outs at the 2022 awards night.
Datsun (above) is now an Oscar contender as the winner of the Best NZ Film (Show Me Shorts is an Academy Awards-qualifying festival), with Mark Albiston, Sharlene George, Gal Greenspan and Andrew Mauger singled out. Marty Williams's win in the Cinematography section further highlighting it as one to watch out for if you can get to a Sampler session screening.
Poetic dance film Atali'i O Le Crezent (Sons of the Crezent) also took home double gongs with for Brendan Canty landing Best Director and for Villa Junior Lemanu crowned Best Actor for the second time at the Festival - following on from his 2018 triumph with My Friend, Michael Jones,
Best Screenplay went to Ian Sweeney for Time Tourists, while Richard Shaw's efforts on Breathe were acknowledged with the Best Editor category and the Best Music Video went to Zoe McIntosh and Frith Armstrong for Better Daze by Hoss (with a scene-stealing performance by Toipoto's Amber Liberté).
Sing it from the rooftops
One of the big events on the musical calendar is ACTUALLY on the calendar this year.
COVID disruptions blasted most plans pretty substantially over the last few years; the Silver Scrolls being one of them.
So many attempts to bring APRA AMCOS members and the industry's best and brightest under the same roof fell over during that time - including having to push 2021's awards into a 2022 digital event.
But there's no stopping it this time (*finds wood to knock on*) as the Scrolls and the nation's leading songwriters and composers get the treatment they deserve on Tuesday at Spark Arena.
With the Maioha Award for Māori songwriting, the Contemporary Award plus Best Scores for both Film and TV - along with the Hall of Fame inductions - all getting moments in the sun, there's a big name shoot-out for the coveted Silver Scroll.
Marlon Williams (My Boy) Rob Ruha and Ka Hao (35), Tami Neilson and Delaney Davidson (Beyond The Stars), There's A Tuesday (Girl At Night) and last year's winner Troy Kingi combining with his good mates The Nudge (He Ōrite) constitute another powerhouse field - and all eyes will be on who covers these gems and what spin they put on it - as is Scrolls tradition.
If you're not on the invite list, you can still catch it live on the APRA NZ Youtube channel.
Speaking of Kingi, the latest instalment in the so far breath-takingly creative and cool 10:10:10 series (that 10 albums in 10 years in 10 different genres, for the uninitiated) has dropped.
You can tell Kingi's in his element with this 80s inspired album - Year of the Ratbags and Their Musty Theme Songs - his social media posts, bringing all things retro back, are worth logging on to your preferred platform for, including the first single Paparazzo.