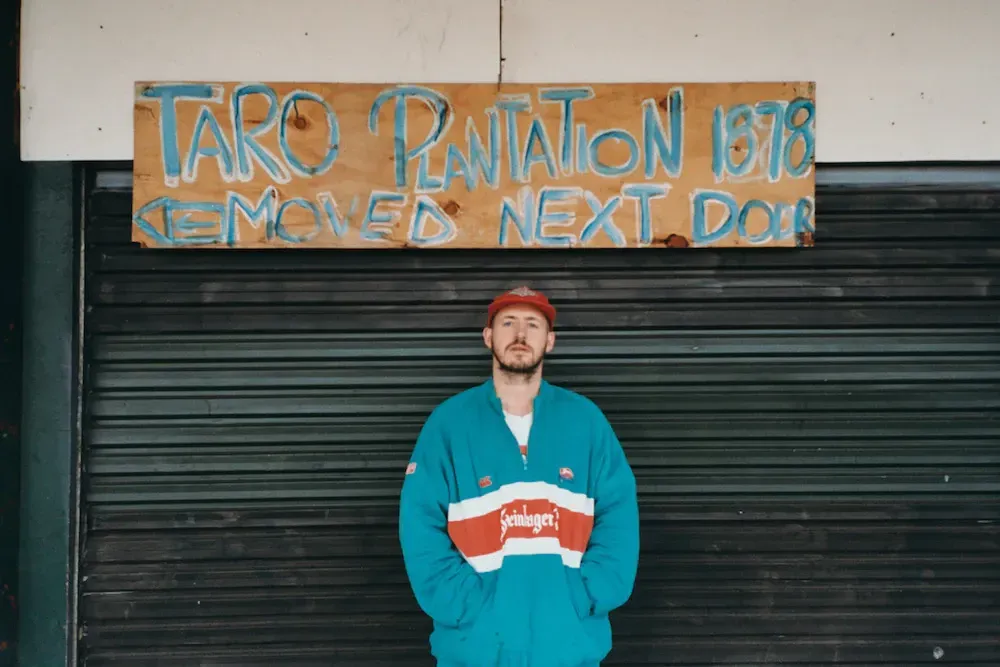 Drum Roll
Last night, Tom Scott's brilliant jazz-rap fusion project Avantdale Bowling Club took out the hotly contested 2019 Taite Music Prize. Named after the late iconic Kiwi music journalist Dylan Taite it's a much acclaimed music prize with the winner taking out $10k in prize money. This year proved to be the tightest race yet, with art-noise darlings Wax Chattels, the sensational Unknown Mortal Orchestra and crooner Marlon Williams all vying for the top spot. It's wonderful to see such an array of music being celebrated and that our Prime Minister Jacinda Ardern turned up both as a presenter and a fan!
Another big win
In another important win, a win for representation, Shortland St is featuring its first actor with Downs Syndrome. The long-running soap has a history of creating diverse story lines. Wellingtonian Jacob Dombroski is appearing on the show as a guest cast member for three episodes, the first of which will air on April 29. A lifelong fan of the show, Jacob first caught the eye of Shortie Street producers thanks to the success of his one man show Big J Stylez, which he performed at the Wellington Fringe Festival and Auckland's Herald Theatre. His appointment comes less than a year after the show being criticised for its insensitive portrayal around the potential abortion of a baby with Downs Syndrome.
Picky, picky - Art Review Royalty Comes to Town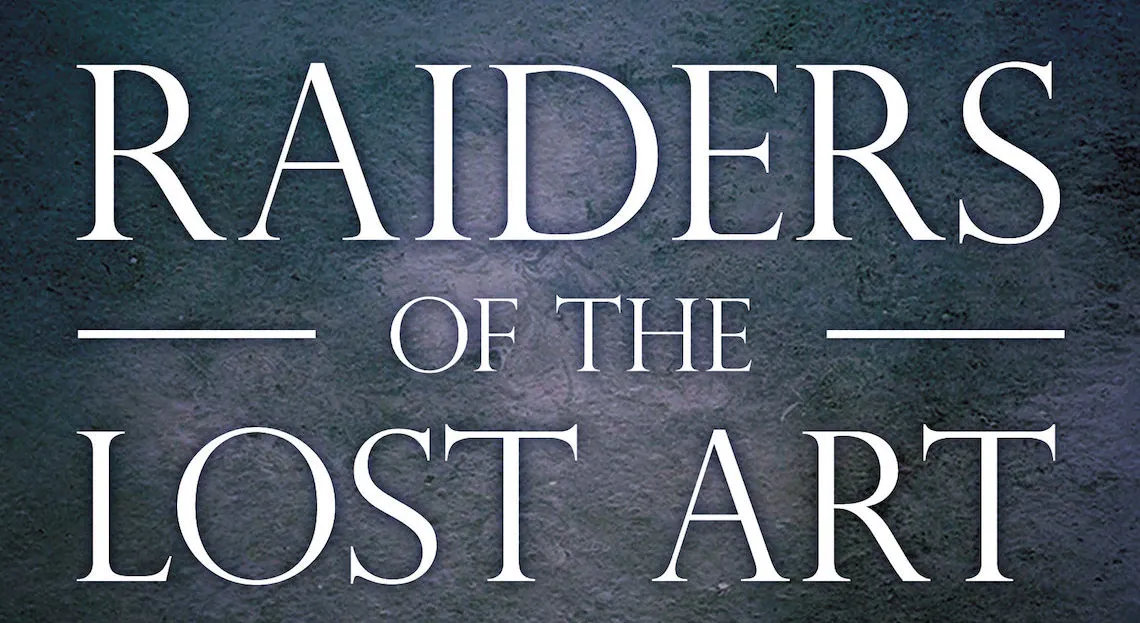 Once again, Auckland Art Gallery delivered another fascinating speaker. This time, it was Charles Darwent. A highly regarded art critic and reviewer, he has penned many a piece for The Guardian, Art Newspaper and Art Review as well as authoring A Portrait of Josef Albers in all his originality which was feted in the Washington Post. Not just a man of letters, Darwent also fronted Raiders of the Lost Art, currently streaming on Netflix. Known for his accessible, engaging style, Darwent was put through his paces by Auckland Art Gallery Curator, Julia Waite. Together, they uncovered fascinating stories of the Bauhaus, Mondrian and the life of Josef and Anni Albers. Keep a watch for our story in the coming days.
A Rollicking Affair
The first of the Aroha Nui/You Are Us concerts took place at Auckland's Spark Arena over the weekend with performances from Kiwi music royalty including Don McGlashan, Marlon Williams, SWIDT and Shapeshifter, with New Zealander of the Year Mike King on hand to weave the night together for the 11,500 gig-goers. As with all of the Aroha Nui/You Are Us series, all proceeds went to Our People, Our City set up by the Christchurch Foundation in the wake of the Mosque Attacks. Read independent music blog Ambient Light's take on the evening.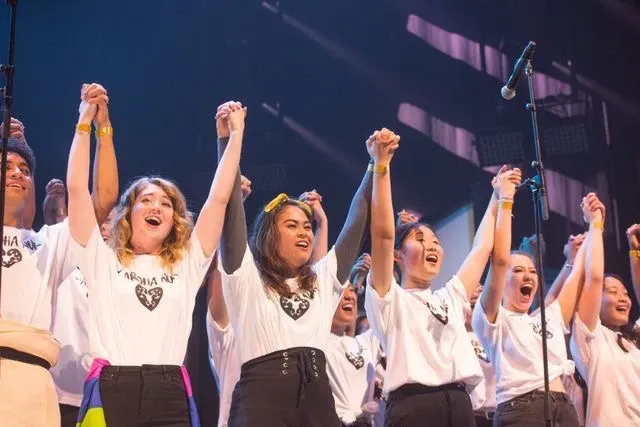 The second concert in Christchurch will be held today. Featuring many of the artists from the Auckland show, the indisputable headliner is New Zealand's most successful musical export Lorde. If you can't make the show, MediaWorks Three has your back with a live broadcast from 7pm. A $3 text donation has been set up for the duration of the performances.
Kiwi musicians further afield have banded together to take the Aroha Nui/You Are Us international, with a run of gigs in the United States. The Los Angeles lineup includes Gin Wigmore, Brooke Fraser, the Naked and Famous and Unknown Mortal Orchestra. Dave Gibson (Elemeno P), Stanley John Mitchell (the Drongos) and Sarah Lane (principal at the American Ballet) are among those to perform at the Jersey City event. Ngā Ānahera Māori Performance Group will perform at both concerts. Given that everyone from Ticketmaster to the artists themselves are waiving their fees, Alex Behan gave some good reasons as to why the Aroha Nui gig series should inspire your music choices.
Meanwhile, Somali-New Zealand rapper Mo Muse (Mohamed Muse ) has released a track called Friday dedicated to the fifty victims of the Mosque Attacks. Featuring a powerful video, Friday's uncompromising and intimate lyrics are well worth a listen.
Spinning Out
In an interview with The Spinoff about the state of local music, Recorded Music New Zealand CEO Damian Vaughan reckoned that 70% of New Zealand's music revenue was made through streaming, But last Saturday was about all things vinyl in celebration of Record Store Day, an international event that celebrates independent record shops and music fandom. It sparked a thoughtful response by The Listener's Garth Cartwright. It was a formidable nationwide rollout and good to hear Grant Smithies on Nine to Noon. We also put a few facts together in this article The Vinyl Frontier.
Talk Talk
If you ever wonder what makes creatives tick, you might want to check out the newly announced Creative Talks 2019 programme at the Pumphouse Theatre. Their monthly offerings will feature a myriad of theatrical performance and multi-cultural art discussions, attendees can listen in to award-winning playwright Gary Henderson, performance poet Rose Northey, I-Start Chinese theatre founder Yabing Liu and heaps more in robust discussion. Even better, it's free!
New Director for Dunedin
Speaking of community, the incoming Director of the Dunedin Arts Festival Charlie Unwin is planning to increase community engagement in time for its 2020 edition. As the former Nelson Arts Director and 24 years in the performing arts sector as an actor (Shortland Street, Outrageous Fortune, Mercy Peak) Unwin has plenty of experience both on and offstage. He outlined more of his intentions in an interview with the Otago Daily Times. Wishing you every success in your endeavours!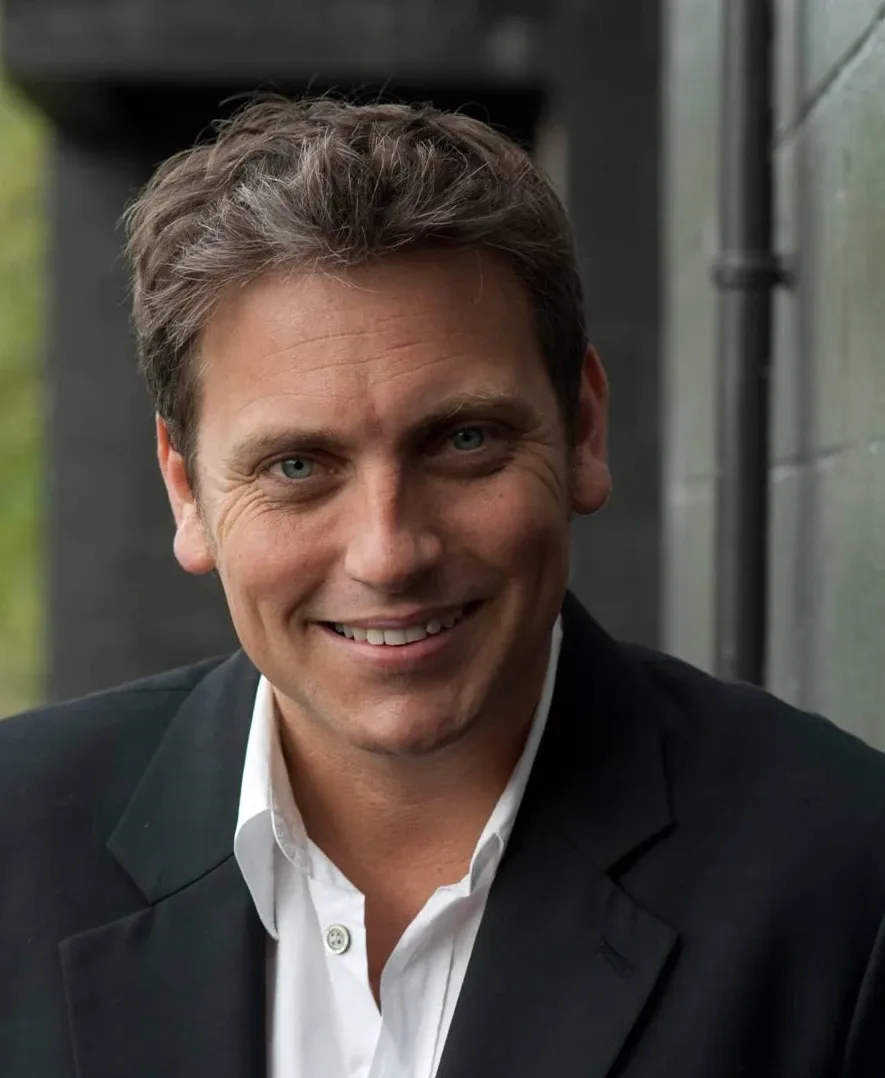 The first woman from New Zealand made Fellow of the Society of Antiquities
Congratulations are in order for Erin Griffey, an Associate Professor in Art History at the University of Auckland. She has become the first woman from New Zealand to be made a Fellow of the Society of Antiquities of London. An internationally renowned expert on early modern portraiture and Stuart-Court Culture, Erin has been recognised for her studies on Queen Henrietta Maria, the French wife of King Charles I. She spoke to Radio New Zealand about the selection and her work.
Celebrating the hyperbolic world of Gretchen Albrecht
One of New Zealand's best-loved artists Gretchen Albrecht is celebrating being the subject of Luke Smyth's latest book, Between Gesture and Geometry, released on April 9th. Possibly the greatest living Kiwi artist Gretchen is noted for her gloriously saturated, sensual approach to abstract expressionism. She was recently interviewed about her achievements to date by Kim Hill for RNZ.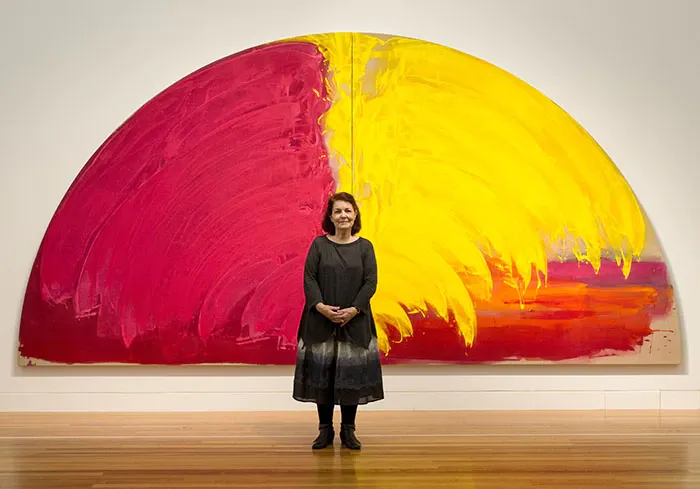 Seeking Audience Participation
Kiwis from up and down the country and those who have flown the coop being invited to record their message of peace online as part of an upcoming piece of sound art.
Entitled The Sound of Peace, these audio recordings will play in surround sound at a free musical event in the grounds of Auckland's historic St David's Memorial Church on ANZAC Eve (24 April).
Those interested are welcome to record a message in whatever language they like and are invited to visit Rememberthem and press "Record". The final product will be curated by digital sound artist and musician Jeff Smith, with further entertainment provided by mezzo soprano Kirsten Darragh who recently sang The Messiah with the New Zealand Symphony Orchestra.
Subversion in Surf Town
Raglan artist Dominique Marriott is merging life drawing, performance art and Japanese Brush calligraphy in her upcoming exhibition in Hamilton's Freit Contemporary Gallery. Here, she will be inviting members of the public to witness her paint a nude model in as few brush strokes as possible Not only does it promise a delightful subversion of tradition, it is a nod to Marriott's own Zen Practice. It will run until May 11. If you find yourself in that neck of the woods over Easter weekend, check out the Raglan Arts Festival, which Marriott is also taking part in. 37 artists make up the annual event working in every medium you can think of.
No Golliwogs Please
Filed under the "I can't believe we still have to have this conversation" section is the unearthing of a song written by Wonky Donkey author Craig Smith about Golliwogs. First uploaded to his YouTube account ten years ago, the song is back in the spotlight after Smith announced multiple children's shows around the country.
In an interview with The Spinoff, Smith says "I understand that people have genuine concerns about the song. I never intended to offend anyone - in fact, the intent was as an anti-racist song." Its accompanying video includes a cameo by the 'PC Police.' The rediscovery of this song - which is on the same album as Wonky Donkey has divided parent groups as the toy has become symbolic of bigotry and oppression. Smith asserts, "I have never performed this song at a children's show. I have not performed this song in general for over 10 years and will not again heading into the future.." That might be the case, but the fact it was written at all is bad enough. Read the unfurling saga here.
It's curtains
Another nail in the coffin for art house cinema-goers came this week with the announcement that the iconic and much loved Capitol Cinema (ex Charley Grays) on Auckland's Dominion Rd will be closing for good. In an interview with the NZ Herald owner Richard Dalton cited the single screen available to the venue as its downfall.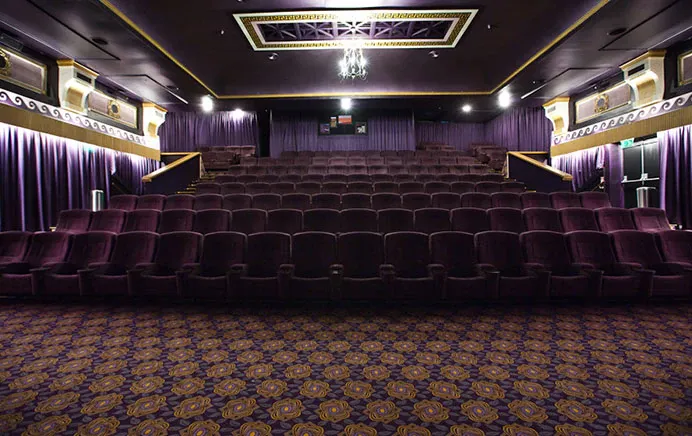 The kids are alright
Youth Arts New Zealand has announced the launch of the NZ Creatives Collective, a nationwide Facebook Group that encourages participation and interaction between young creatives. The page will feature everything from upcoming events, workshops and opportunities and is accepting members now. Check it out.
Phoenix from the Ashes
Following the closure of Artists Alliance and its popular Bootcamp series in 2018, Art.Work has risen from its ashes. The six workshops that comprise its 2019 winter programme will run over four Saturdays between May and August 2019 in central Auckland. They have been created with the intent of providing practical and necessary professional development for visual artists.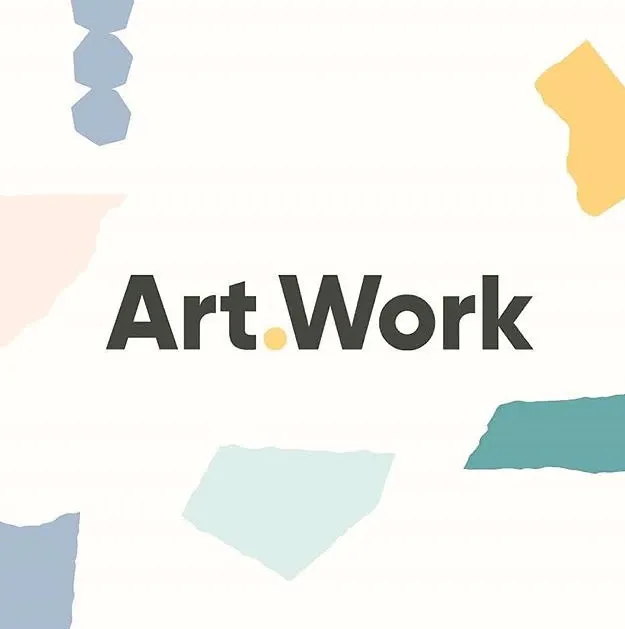 Images, from the top:
Avantdale's Tom Scott, photograph by Cam Neate
Raiders of Lost Art, hero image via IMdB
Capture of Aroha Nui/You Are Us concert in Auckland, photograph by Richard Myburgh for Ambient Light Blog
#RecordStoreDay at Nelson's Family Jewels Records, photograph by Josephine Cachemaille/ Grant Smithies for RNZ
Charlie Unwin, new director of the Dunedin Arts Festival
Gretchen Albrecht with her work, In a shower of gold(link is external), 2011, acrylic on canvas. Photograph by Michael Hall, courtesy of Te Papa
Capitol Cinema, Auckland
Art.Work profile image, via their Instagram account @artdotwork