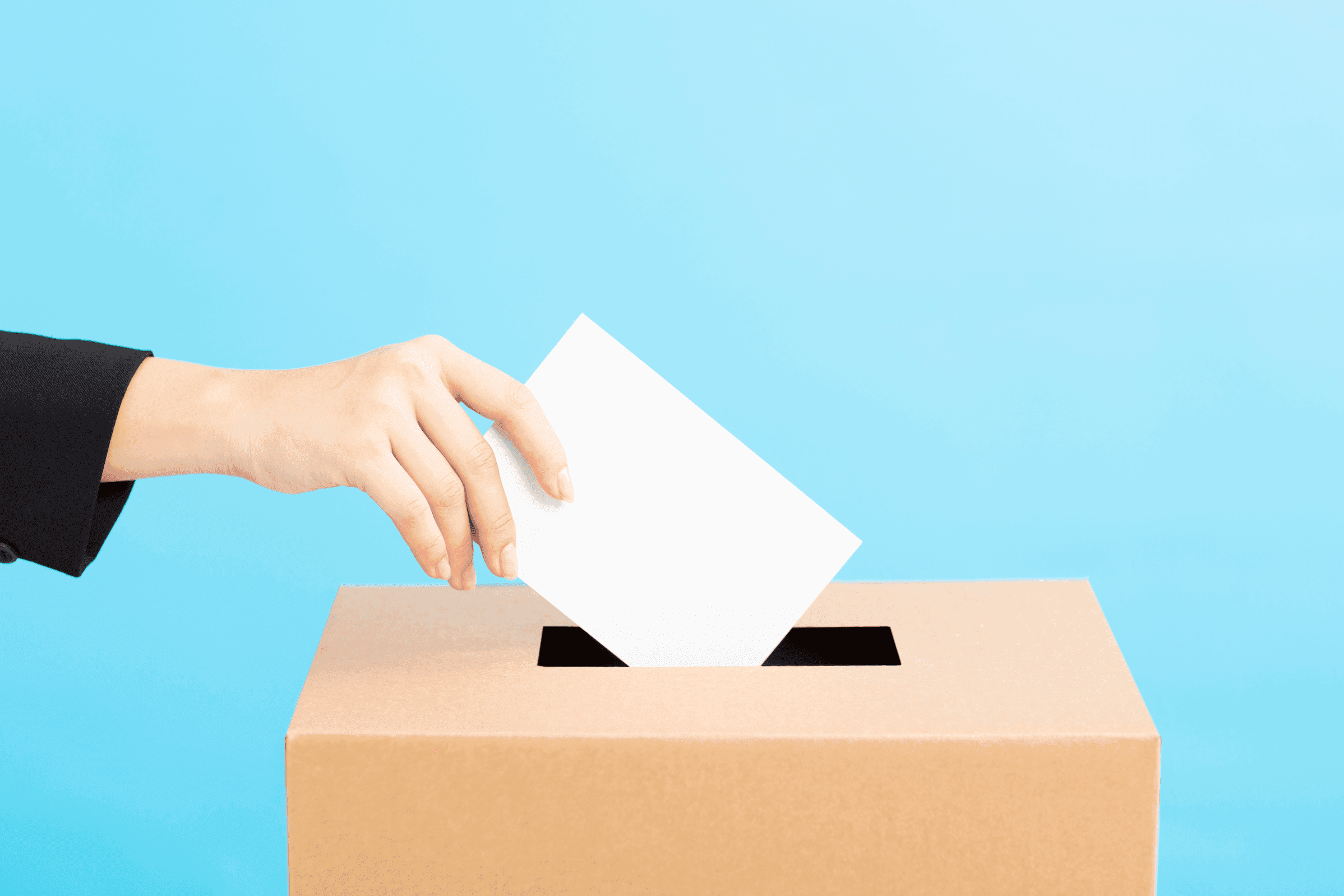 In case you've missed it - there's a general election coming our way - fast.
Six weeks out from making your vote, the posse of high-profile arts leaders that has been on the case of political parties is making sure the creative community and policy impacting it is on the radar of those running for government.
The collective of Judith Darragh, Sir Roger Hall, Eve de Castro-Robinson, John Daly-Peoples, Professor Peter O'Connor and Roger Horrocks state "It is hard to find any experienced artist who does not view the situation for the arts in our country as gruelling and frequently discouraging", pointing to the CNZ/NZ on Air report that shows the median income for creative professionals is only $19,500 per year.
The collective adds "But income is only one aspect of the problem. There is huge public interest and involvement in the arts, yet somehow that does not get translated into media coverage or political support. The absence of arts policies by the major parties is once again conspicuous by its absence."
By way of tracking progress on policies - the collective state "So far it appears that the only three parties have seriously bothered to promote art policies for the election -- the Green Party, NZ First, and Te Pāti Māori."
Describing the Greens policy, initiatives like a guaranteed level of income for every New Zealander, while promising to "adequately resourcing work in the arts," gives hope to the popular Universal Basic Income many in the creative community crave.
The update notes "The Greens also call for a general review of arts funding policy, and for the government to provide direct support for the arts instead of relying on income from gambling. They also speak of the need for an arts education strategy. The context for that is the widespread concern in the cultural sector that arts education at every stage, from primary school to tertiary level, is currently in a situation of crisis."
NZ First promises strong support for the arts and cultural heritage, but its policies are expressed in a more general form. There are, however, some fresh initiatives such as "funding specialist curriculum leaders to support schools to deliver on the Arts Curriculum," and requiring international pay television streaming services to include New Zealand content, like they do in Australia.
Te Pāti Māori's policy includes the value of toi (the arts).
"Toi Māori is our total wellbeing strategy; our mental health strategy, our physical health strategy, our Reo Māori strategy, our Educational strategy, our whakapapa strategy, our tourism strategy, our community development strategy and our cultural defense strategy and must be recognised as such."
As you'd expect, Te Pāti Māori focus primarily on Māori creative activity rather than on the arts in general. One of the party's policies was implemented in May this year by the Labour government – a boost of $34 million in funding over the next two years to the kapa haka festival Te Matatini, making it the country's highest-funded arts service provider. The party's other proposals include the establishment of a Māori funding body parallel to Creative NZ with a budget of $57 million.
While noting ACT has nothing about the arts currently on its policy website (although they did make an outline a few months ago to The Big Idea), the collective points out that Labour has focused mainly on the video games industry, announcing that it would give it a $40 million tax rebate each year - while highlighting their support for the arts via their championing of the Resale Royalty Bill for visual artists, supporting the likes of the Te Matatini boost and the COVID recovery programme, that included its $22 million "funding injection" to "the arts, culture and heritage sector" in February through CNZ.
The collective's latest update notes "The government deserves credit for having made these increases in funding but in policy terms, they seem piecemeal, nowhere near as comprehensive or unified as the Australian government's support for the arts. Within our cultural sector, there continues to be a widespread desire for an overall review of funding priorities. There have been a number of public controversies over funding decisions by CNZ and by the Ministry for Culture and Heritage. And individual freelance artists, who have very insecure careers, question the fact that such a large proportion of overall funding is swallowed up by institutions (such as ballet, opera, orchestra, Te Papa, etc.).
"The arts have received little attention as part of Labour's election campaign, and that is also the case with National. The leader of neither party is showing any interest in the subject in their speeches. Within the National team, media spokesperson Melissa Lee has expressed concerns about the future of Radio NZ and TVNZ, but Simon O'Connor who is the spokesperson for Arts, Culture and Heritage keeps devoting his newsletters to his other interests – "Internal Affairs and Defence," "cost of living, health, crime," etc.
"Of course, it is still possible that Labour and National will surprise us with last-minute announcements. But as matters stand, we expect the cultural community will once again be struck by how restricted appears to be the support or understanding of the arts among our mainstream politicians and media.
"In that situation, it is not surprising that so many areas of our cultural infrastructure remain fragile, able to continue functioning only through the slog and dedication of the arts community."
The Big Idea continues to follow the leading political parties for more on how they view the arts and will keep you updated with any policy announcements.
New space for Toi Māori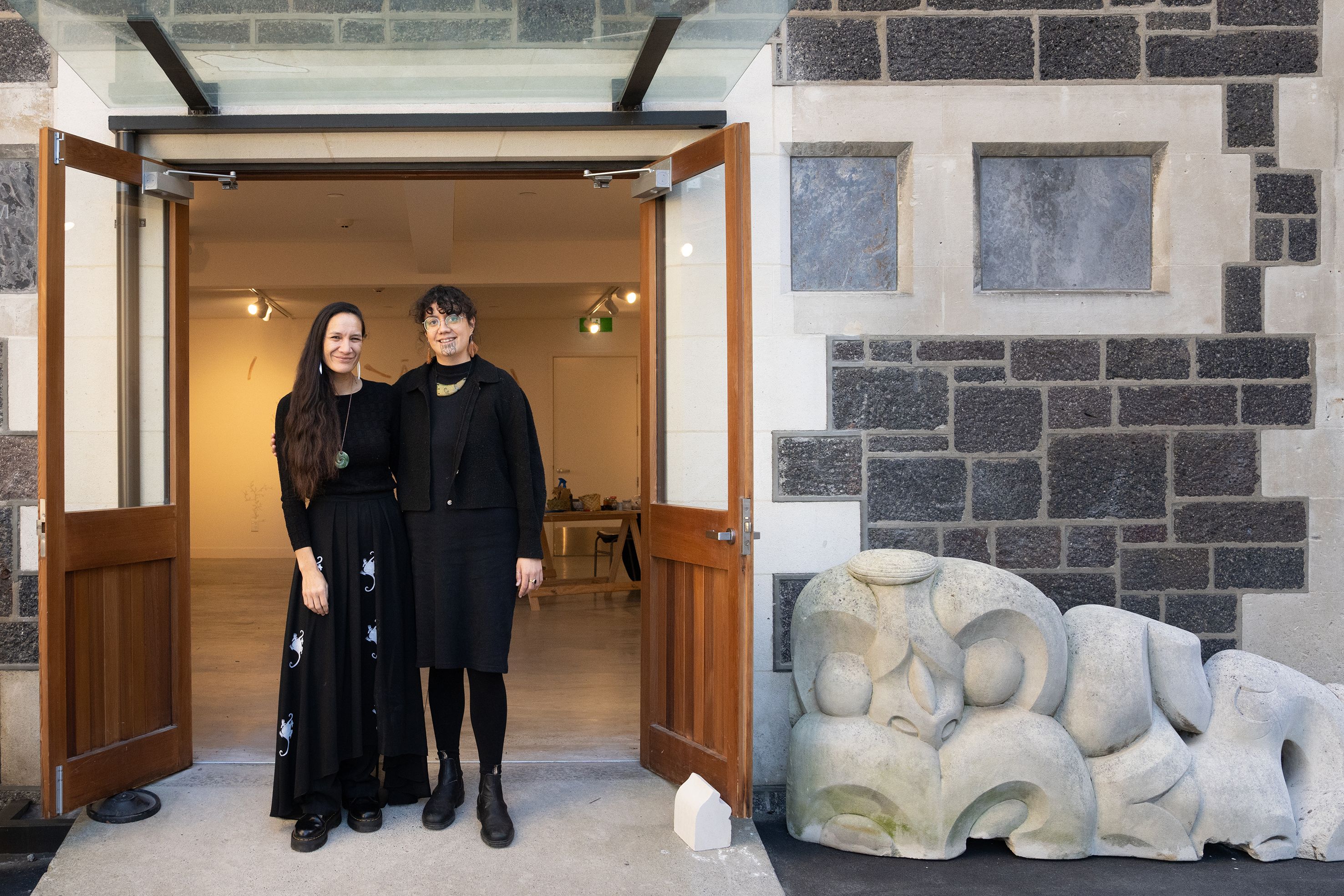 Friday (8 September) will see a bold new step in the Christchurch arts community.
Te Whare Tapere - a space run by Māori artists for Māori artists and beyond Māori artists at Te Matatiki Toi Ora The Arts Centre - will be formally opened with two artists filling part-time roles.

Juanita Hepi (Kāi Tahu, Waitaha, Kāti Māmoe, Ngāti Mutunga, Moriori, Ngāti Kahungunu, Ngāti Wai, Ngāpuhi) and Ngaio Cowell (Waikato Tainui, Ngaati Te Ata, Ngāti Porou, Tauiwi). will oversee programming and community development of the space, in consultation with the centre's Māori Advisory Committee.

Hepi is quick to underline Te Whare Tapere will not be a European-style gallery. The once-white walls have been brought to life with messages and drawings using natural pigment from whenua collected locally - the names and aspirations of local artists, rangatahi and tamariki, have literally been written into the walls.
"Te Whare Tapere is a multidisciplinary, indigenous house of storytelling. It should be a warm, safe space to practice kā toi Māori, facilitating the intergenerational transfer of mātauraka."

Cowell adds "We're working out how the values of mana whenua, mana moana and mana tangata can be realised in this space. Our people have been here, having their say, before we officially open. At the heart of this whare is relationships, for sure."
The pair told The Lowdown "While we're opening Te Whare Tapere for the first time, the journey began long before we arrived with Te Matatiki Toi Ora The Arts Centre, working closely with their Komiti Māori to envision a space where Māori arts and artists can again thrive in the city.
"Our aim is to build on their aspirations by preparing the space for opening, ensuring tikaka (protocol) is upheld and supporting intergenerational storytelling. It is both a privilege and a responsibility that we're proud to undertake."
Friday's opening will involve a gathering and celebration of Māori Arts centred around Ahi Kōmau; the Everlasting Fire. This will include an exhibition featuring rikatoi from Te Waipounamu, performances, wānaka and panels.
Shorts spots in high demand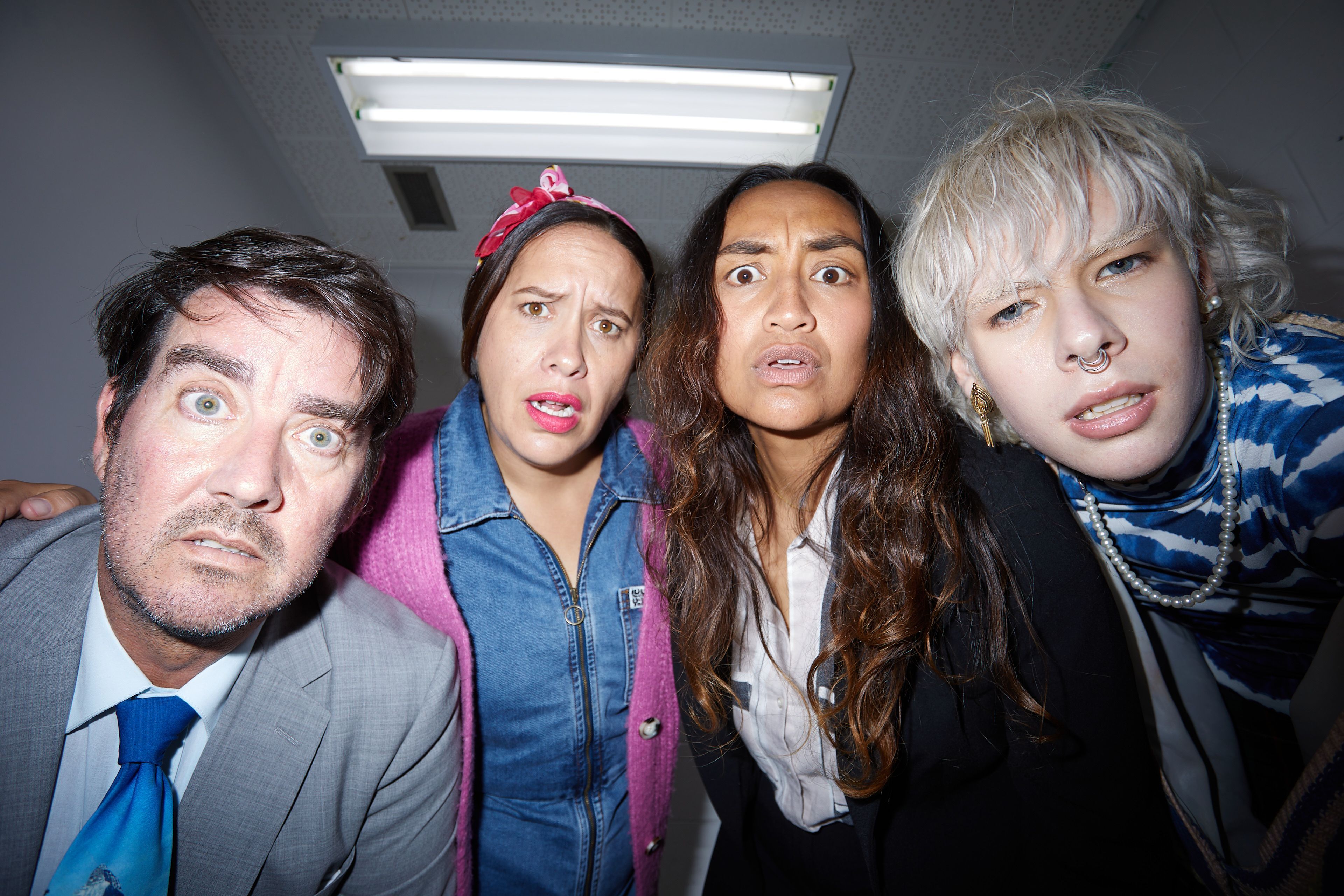 Making the cut for film festivals is no easy feat - so it's important for those who got the nod for the just released Show Me Shorts programme their dues.
86 films are included in the lineup for the 6-30 October festival to be shown in venues up and down the country as well as on demand.
As Festival Director Gina Dellabarca told The Lowdown, it took some whittling down.
"From 2,363 short films - which is the highest number we have ever received - we had a rich trove of stories and ideas to choose from.
"It's always a challenging process to make the final selection. Our large programming team has a lot of diversity, which makes for robust discussions. Generally, we all end up a bit tearful about one or two of our favourites not making the final cut.
"Curating a programme is a subjective art and imperfect. With 18 years of experience, I believe my team and I have crafted interesting emotional journeys for audiences to take through the films we have selected and the careful attention we've placed on the order the films play in. This helps draw out themes and connections that will make you think about the stories on a deeper level."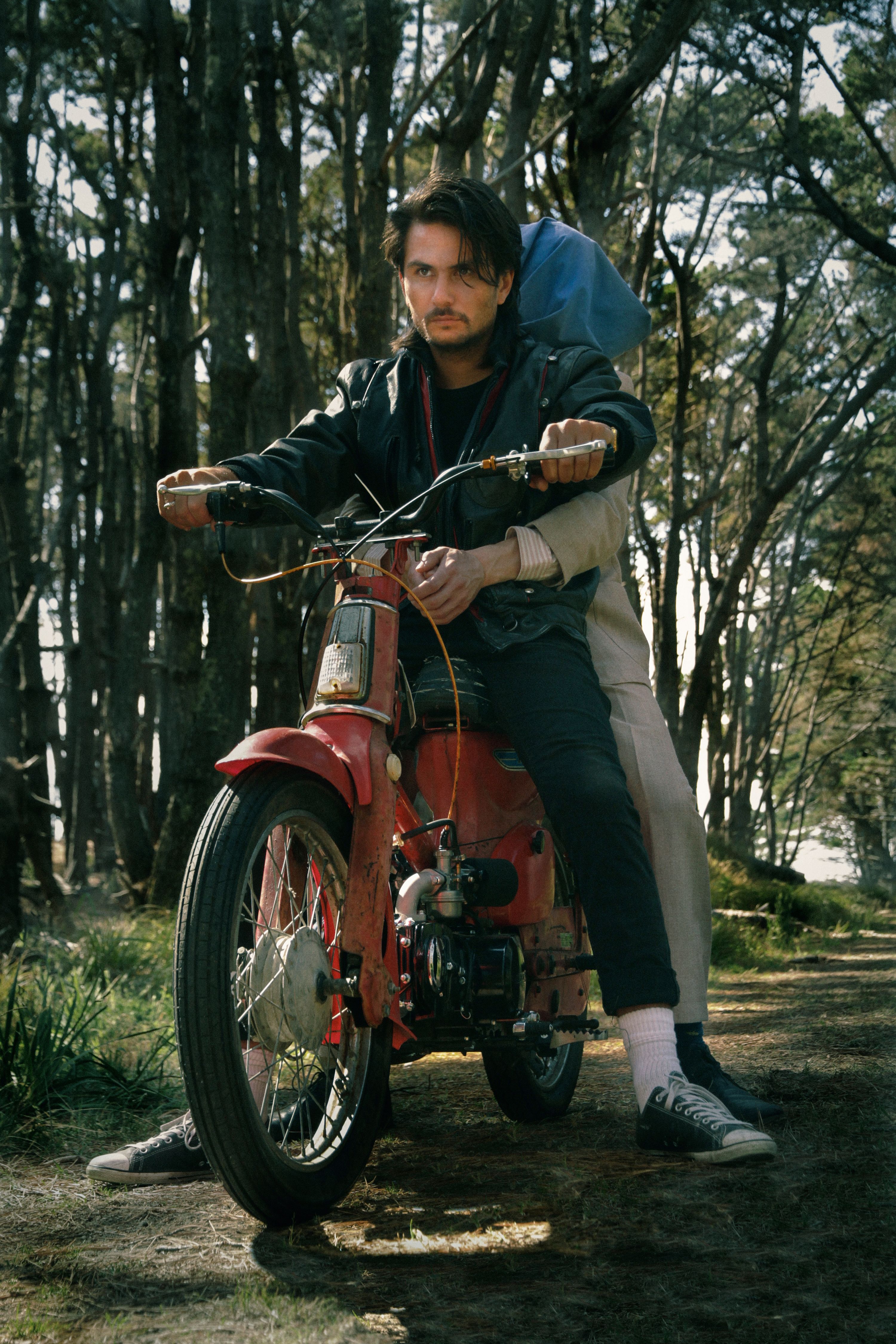 Show Me Shorts Film Festival launches in cinemas nationwide this October. This will be the 18th edition of New Zealand's largest and most important short film festival. More than 100 screenings will take place in 35+ venues nationwide, presenting 86 short films from Aotearoa and around the world.
Ricky Gervais has made the cut - with signature awkwardness on display as director of 7 Minutes - and this year's country of focus is Indonesia, with two collections of shorts screening.
But of course, there's an important chunk of the spotlight for New Zealand films, which includes the directorial debut of actor Jonny Brugh (from What We Do in the Shadows) with Proof - a quirky story about aging and faith starring David Fane and Morgana O'Reilly.
Many of the 11 world premieres Show me Shorts will host are Kiwi, with Proof joining the likes of Stella, Just Kidding, I Actually Love You, Ministry of Jingle, and Stag Hunt.
Keep on rocking
An important step in the creative journeys of women, trans, takatāpui intersex, and gender diverse youth continues with its pathway forward.
It's been confirmed the To The Front Tāmaki Makaurau programmes has been renewed for January 2024 - one of the key features for the Girls Rock Aotearoa organisation.
Since starting up in 2018, Girls Rock Aotearoa's focus is on fostering inclusivity in the musical communities by starting at the grassroots; with our rangatahi. It empowers them with practical skills and role models in a safe, supportive environment.
There's clearly still a long way to go - a recent report released by Massey University researchers found that "more than two-thirds of women in the music community (70.1%) reported experiencing bias, disadvantage or discrimination based on their gender – seven times the rate of men (10%)."
Opportunities like this are crucial to knocking down those barriers and giving a voice to those who feel silenced.
Godwits got fans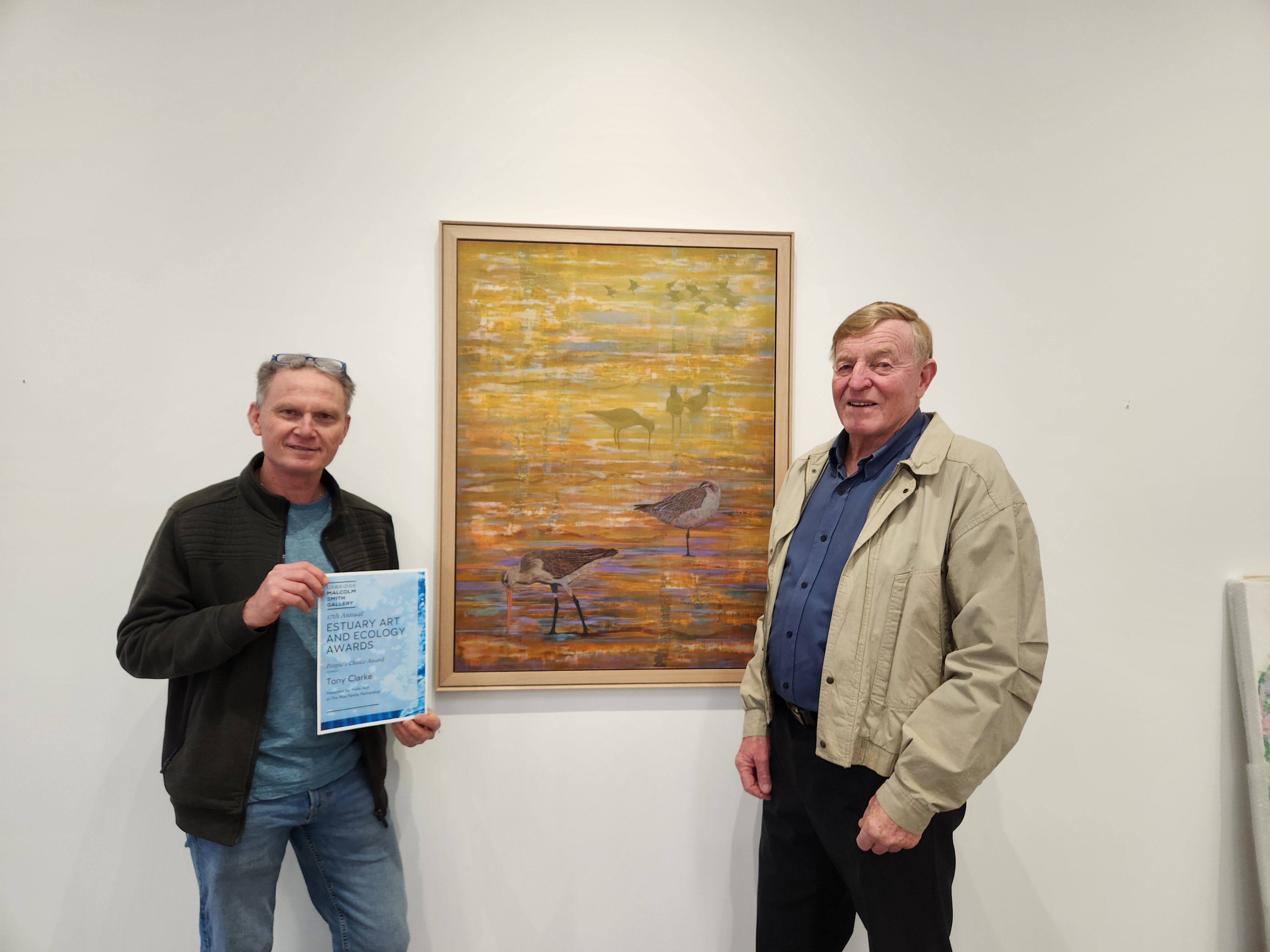 A painting of a popular bird has landed East Auckland artist Tony Clarke an accolade at the 2023 Estuary Art and Ecology Award at Uxbridge's Malcolm Smith Gallery in Howick.

Clarke's The Return of The Kuaka (Godwit) has been voted the People's Choice award winner - bringing with it $1000. Visitors to the exhibition which was on display in UXBRIDGE'S from 1 July to 26 August 2023 were invited to cast their votes for the People's Choice Award.
Clarke explains "Every day I walk the Rotary Tāmaki Estuary walkway. This daily contact with nature is very important to my state of mind and well-being … I hope my work can help to promote the protection of this incredible biodiverse environment which we are lucky enough to have, right at our doorstep."

Uxbridge Director, Paul Brobbel notes Clarke's connections to Uxbridge where the artist's expertise is in high demand as he leads several abstract and acrylic painting workshops in addition to operating his own Fine Arts School programme of classes: "It's a pleasure to see Tony's work taking home accolades, both through the exhibition programme at Uxbridge and through the community's demand for his talents as an educator."