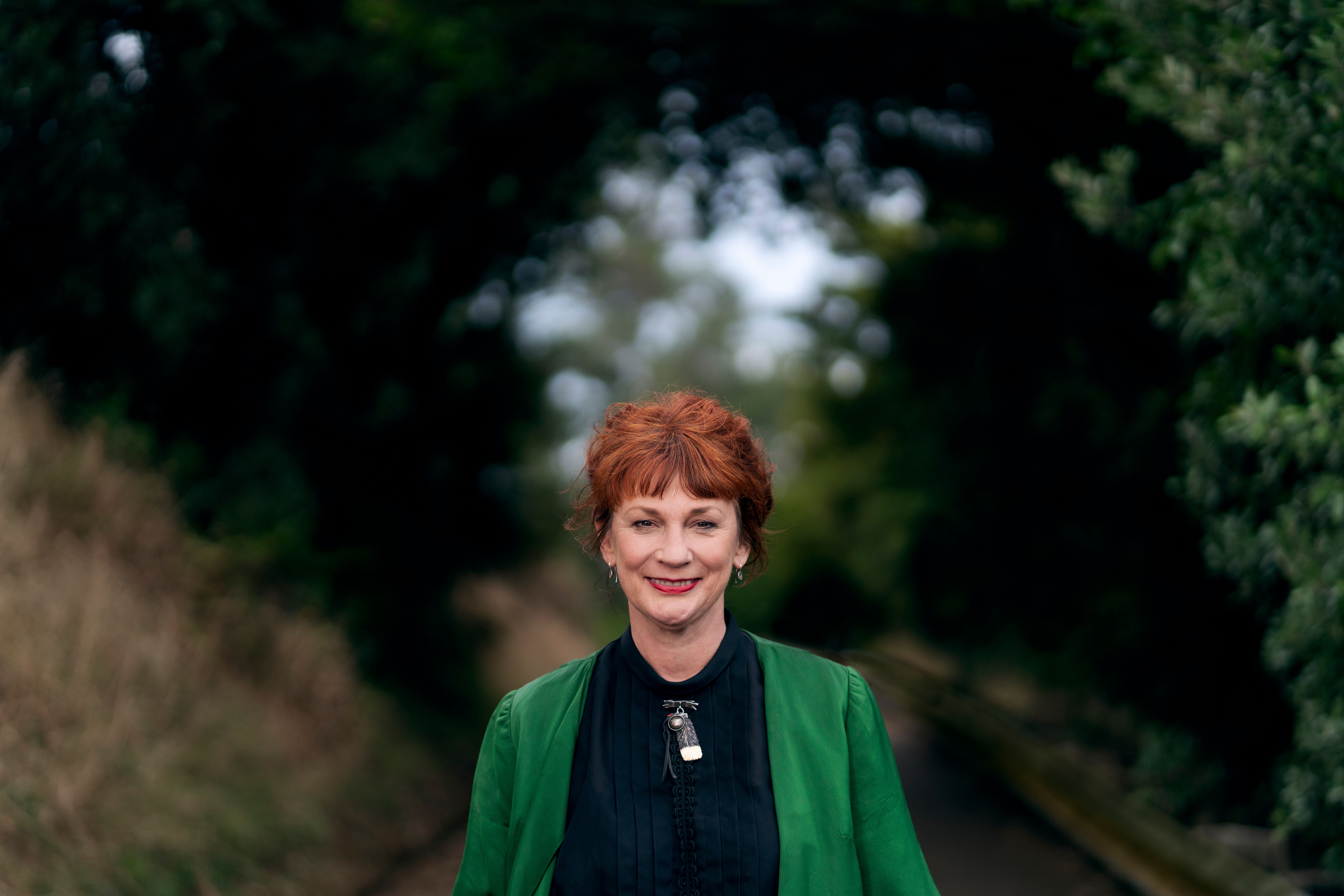 One of the biggest positions in the creative community is about to come up for grabs.
It's been revealed that Auckland Arts Festival's Artistic Director - the hugely respected Shona McCullagh - will bow out of the role after next year's festival.
There is no controversy behind it - it completes the four-year term that McCullagh signed on for - but confirmation she isn't pursuing an extension is certainly worth note.
As with all in the arts, the last three years have been nothing short of a rollercoaster - one that started with a hell of a freefall.
Coming into such a big creative leadership role in would be a challenge in itself - starting it in 2020, when your debut festival is battered almost beyond recognition by the pandemic, is a test of anyone's character.
As she looked for ways to improve her farewell festival on a scouting mission in Edinburgh, McCullagh told The Lowdown "My contract was for four years and, although some may perceive I've not had the opportunity to do everything I wanted due to the pandemic - and they are absolutely right - it's an important part of any Festival to foster change in artistic leadership.
"It's always been important to me to avoid sitting in roles for too long and to ensure opportunities for others are opened up. And this is an exciting moment for the Festival to gear change as it responds to the ever-changing nature of Tāmaki Makaurau and the world."
Auckland Festival Trust Board Chair John Judge underlined that "Shona has successfully led the artistic direction of AAF over the last three festivals since 2020 through tumultuous times with great determination, flexibility and creative resourcefulness."
Reflecting on what she's learned over those trying times, McCullagh muses "Challenges are always part of our work in the arts sector, but the COVID tumble dryer was certainly a doozy.
"Overall, I tried to focus on the positives: the opportunity to present AAF's first 'Aotearoa artist' only programme was a real joy, with the 50th anniversary of the Polynesian Panthers at the heart of the '21 Festival. I had hoped that this NZ focus, along with the astonishing generosity of artists in support of our wellbeing during lockdowns, would create a step change in the way New Zealanders respected and supported Aotearoa artists.
"We have certainly seen a shift - we always rocked but there has been real elevation of the mana of our artists in the last few years.
"An increase in communication and collegiality within the sector has been a bonus during this period, and a refreshing cross-dimensionality of kōrero with representatives across the arts eco-system has flourished as a result of COVID.
"Have we made enough change emerge from that which the disruption threw at us? No, but some significant change has occurred and that is progress."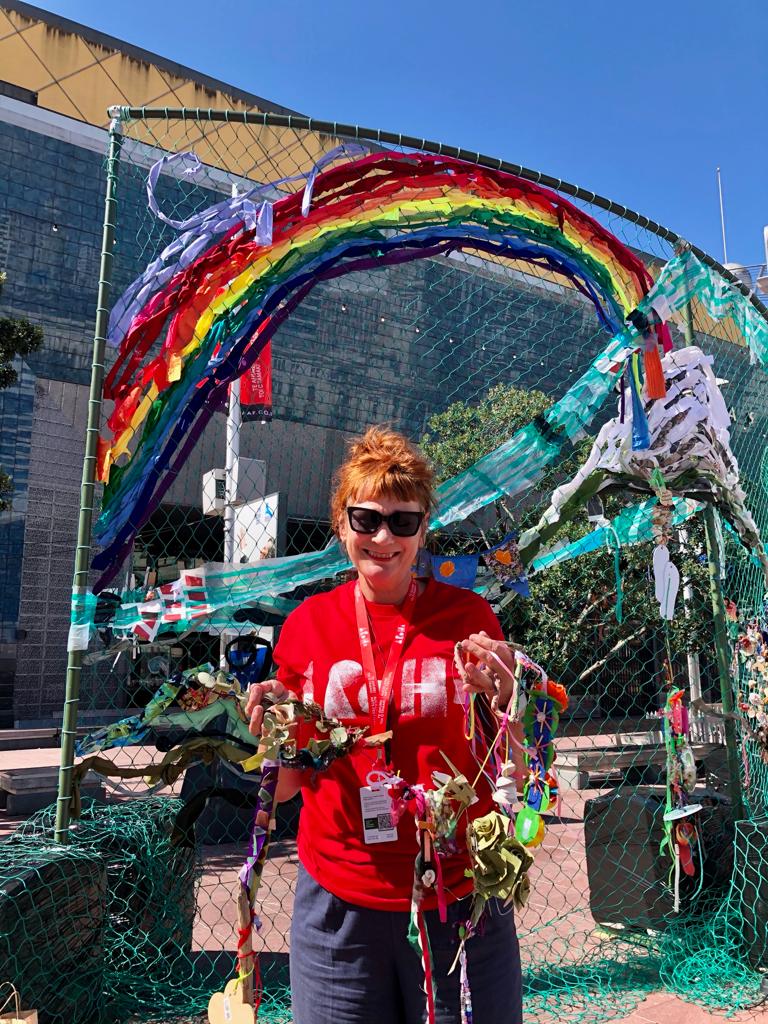 She continues "We got pretty fab at online capability and delivery, as a sector. AAF launched its first online stage in 2021, and in 2022 it became our vital lifeline to connect artists with audiences when 51 of our live events were cancelled.
"I was determined to ensure that our commissioned works that year could still premiere, knowing that it might have taken another year or more to rebuild them without that premiere moment. Some of those works, Eddie Elliot's Waiwhakaata - Reflections in the Water for example, have gone on to be performed live in other Festivals and we are so happy to have been a part of that journey.
"It was also important to us that we supported all of our artists whether they performed or were cancelled – and we were grateful for the support of our funders, patrons and central Government to be able to do that.
"The COVID tumble dryer certainly made flexibility, versatility, stamina and tenacity vital characteristics of any arts team. I extend huge kudos and respect to every single person in our sector who battled their way through the pandemic, floods, cyclones and more floods – the artists, arts managers, independent practitioners, companies, funders, venue managers, programmers, technicians, marketers, nightmare risk management plan writers….we all have exhibited huge strength, amidst the tears and the laughter. 'What could possibly go wrong?'"
The recruitment of McCullagh's successor as Artistic Director for AAF 2025 and beyond will begin in the coming months "to ensure a timely handover process".
While leaving the process for the Board, McCullagh provides The Lowdown with some insights on what type of person would suit the all-encompassing role.
"Someone who can identify special artists at any stage of their career, champion them and understand and support their process. Someone who will ensure AAF maintains its place as a globally important festival and at which artists strive to have their work presented. Someone who has a different perspective and the strength and capacity to ensure the Festival remains a champion of artistic excellence, diversity, inclusion and community. Definitely someone who has a passion to reflect the rich and vibrant multiculturalism of Auckland."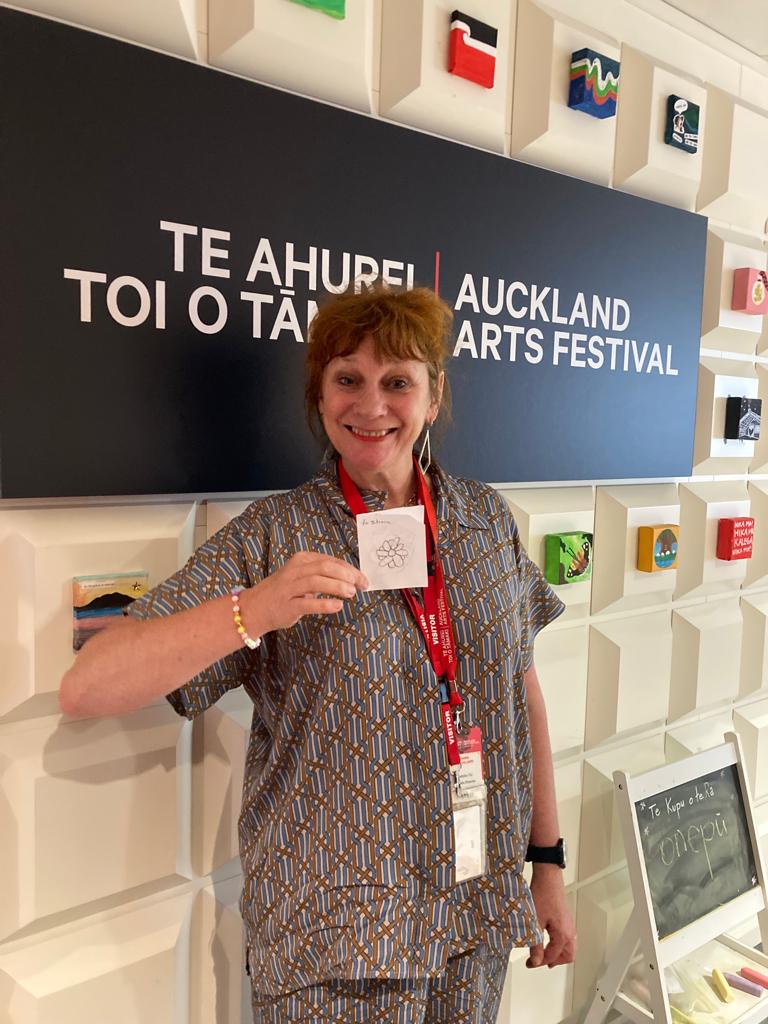 Providing more detail on what it takes to be Artistic Director of such a creative cornerstone, McCullagh focuses on the strengths required.
"Primarily, a diehard passion for art and artists. A capacity for hard work and trust in others. The ability to go into battle for what you believe is important work, and not necessarily 'popular'. Curiosity. Understanding you can't be all things to all people. The ability to build relationships with your national and international counterparts. And a drive for promoting New Zealand work to your international colleagues – one of my great passions."
She gets to put those strengths into practice for AAF one final time, culminating in March next year.
Gray celebrated for bringing light to literature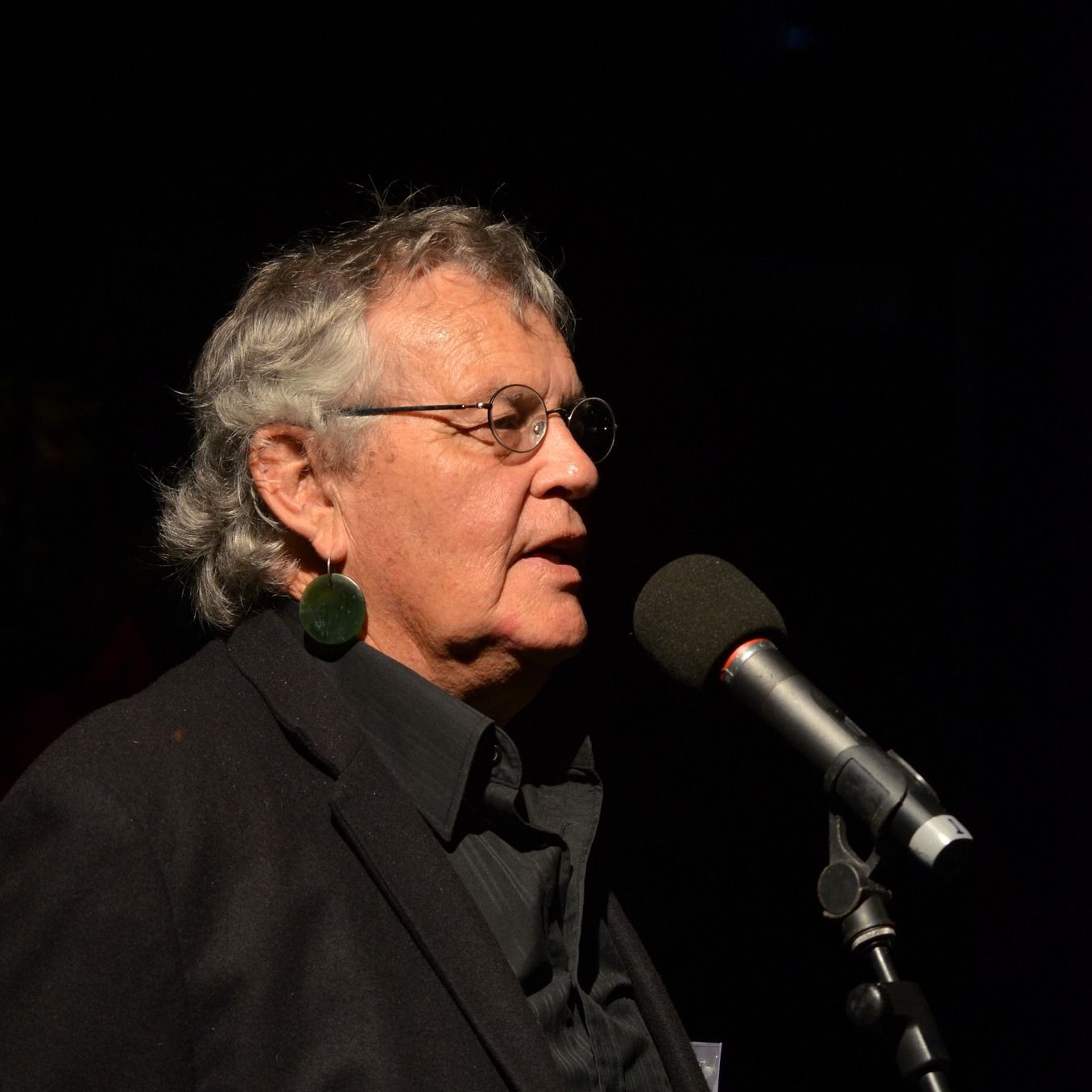 Sad news from the literary world, with the passing of a popular figure.
Going West Fest shared on their Facebook page that Festival Co-Founder Murray Gray (above) "co-founder of the festival and its heart and soul, has gone west for the final time" last week.
"He was a fierce champion of ideas and a lover of words. Going West was a natural extension of his interests and life experiences: rock'n'roll roadie and festival stage manager, teacher and bookseller. From the first train trip to Murray's last festival as programme director in 2015, he thrived on connecting writers to their readers, sparking vital conversations about Aotearoa and its people and, above everything else, putting on a great show.
"Everyone who has been part of Going West is so grateful to Murray for creating this wonderful kaupapa that we continue to share."

The Festival is literally a labour of love for Gray - his co-founder is partner in life and literature, Naomi McCleary. Going West has struggled for funding in recent times - but has been a foundation for so many creatives since it began in 1996, making it one of Aotearoa's longest-running literary festivals.
It's a legacy Gray and McCleary should be proud of - and one worth supporting.
WOW line up revealed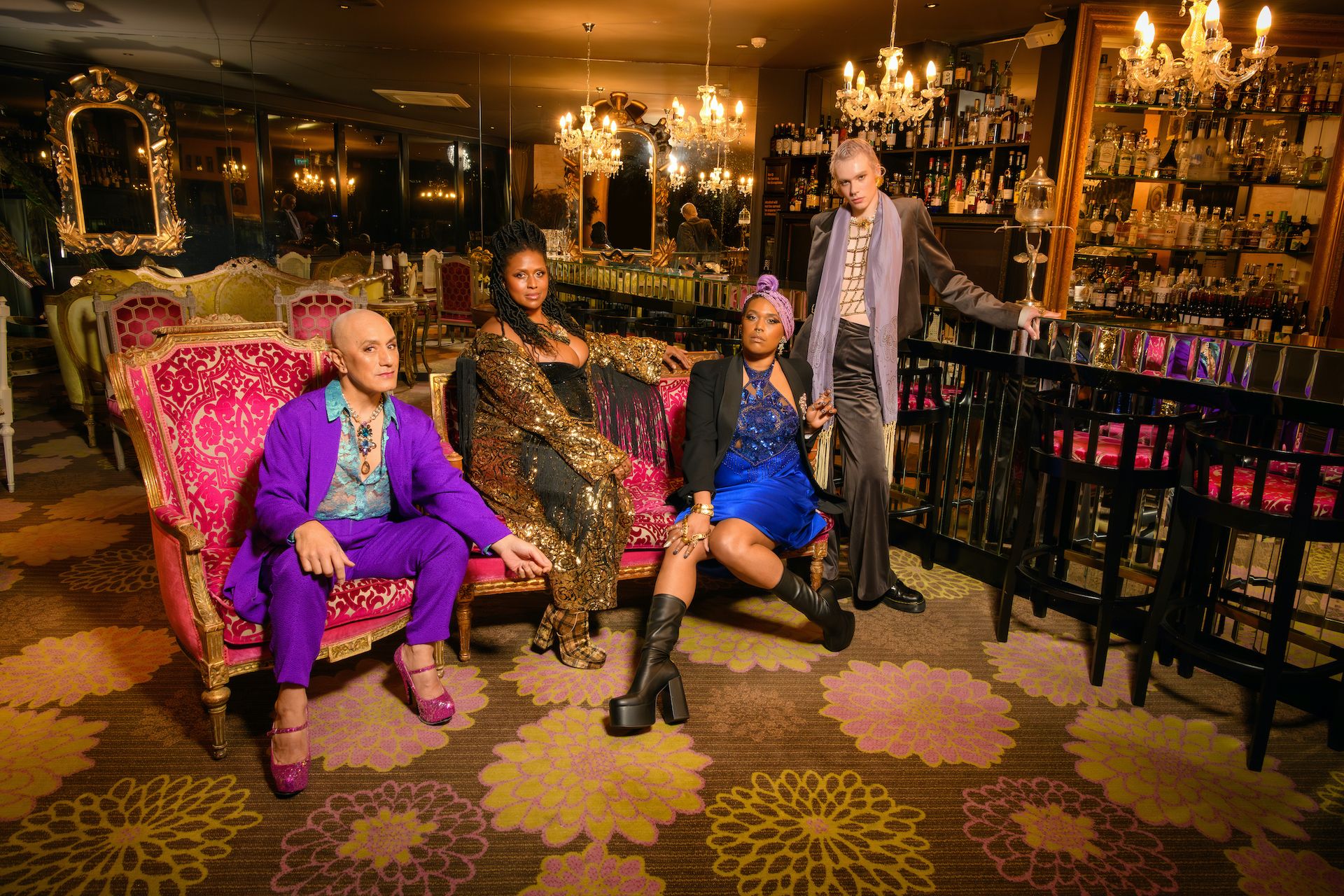 The finalists for the 2023 World of WearableArt (WOW) Award Show will be centre stage come September - but they'll be joined by some exceptional Aotearoa talent.
The five performers to headline BEYOND have just been confirmed - with a cast of over 100 dancers, aerialists and singers to help them drop jaws throughout Wellington's TSB Arena between 20 September and 8 October.
Included in the talented quintets are sisters Deva Mahal and Zoe Moon. Daughters of American blues musician Taj Mahal, the pair have forged their own powerful paths in music across the globe - Deva as an Indie R&B artist, with Zoe creating her own distinct sound she calls Folk R&B.
The highly decorated Taiaroa Royal (Te Arawa, Ngāti Raukawa, Uenukopako, Kāi Tahu) has choreographed for and danced with Atamira, Black Grace, Royal New Zealand Ballet and Douglas Wright Dance Company, and performed all over the world - and will showcase his talent on the WOW stage.
Royal states "I'm excited to back on the WOW stage, performing and bringing another side of me to the audience, a side many have not seen yet!"
Local boy, actor, singer and performing artist Jaxson Cook will also be ready to shine. He's been part of WOW before as a model - he's also a trained make-up artist and currently studying fashion - he'll now perform as an accomplished solo artist, the next step in a performance career long before he'd left school.
AROHA (Rangitāne, Ngati Kahungunu ki Wairarapa, Ngati Porou, Muaūpoko) rounds out the quintet of announcements, an award-winning dance/electronic music DJ who regularly headlines major music festivals.
While Show Director Malia Johnston doesn't want to give anything away regarding the 2023 Show concept, Executive Creative Director Brian Burke's (America's Got Talent, Cirque Du Soleil, American Idol, Le Reve) creative vision for the 2023 show sees feature performers take centre stage throughout the six WOW 2023 sections – Aotearoa, Avant-garde, Open, Mars & Beyond, Gold and Bizarre Bra.
"The garments – the very spirit of WOW – are as mind-blowing, awe-inspiring, and intricate as ever. The feature artists elevate the spectacle.
"Zoe and Deva are uniquely talented as independent artists, but it's extra special that they will appear in this show together. Jaxson is an absolute force, while Taiaroa will bring his incredible stage craftsmanship in movement and voice."
Music Director Eden Mulholland (Ngāti Uepohatu, Aotearoa) will again compose the show's score - something he describes as "a wonderfully complex creative puzzle" that has taken a year to complete.
"Each artist has contributed their unique style and expertise; Deva's powerful and graceful brilliance, Zoe's vibrant fusion of soul and fire, Jaxson's compelling presence and remarkable X factor, and Taiaroa's performative mana. We've also brought in Anatonio Te Maioha, who has brought his deep knowledge of te reo Māori and poetic expression to the Aotearoa section's vocal layers, and Helen Mountfort, whose virtuosity on cello is adding life and depth to the recordings."
It will make the perfect accompaniment for the 120+ finalist designers from 23 countries competing for the top accolades - and $185,000 in awards in prizes - in the 33rd iteration of the iconic event - considered by many one of the top performance spectacles Aotearoa produces on an annual basis.
For proof, check out last year's show.
New landmark art announced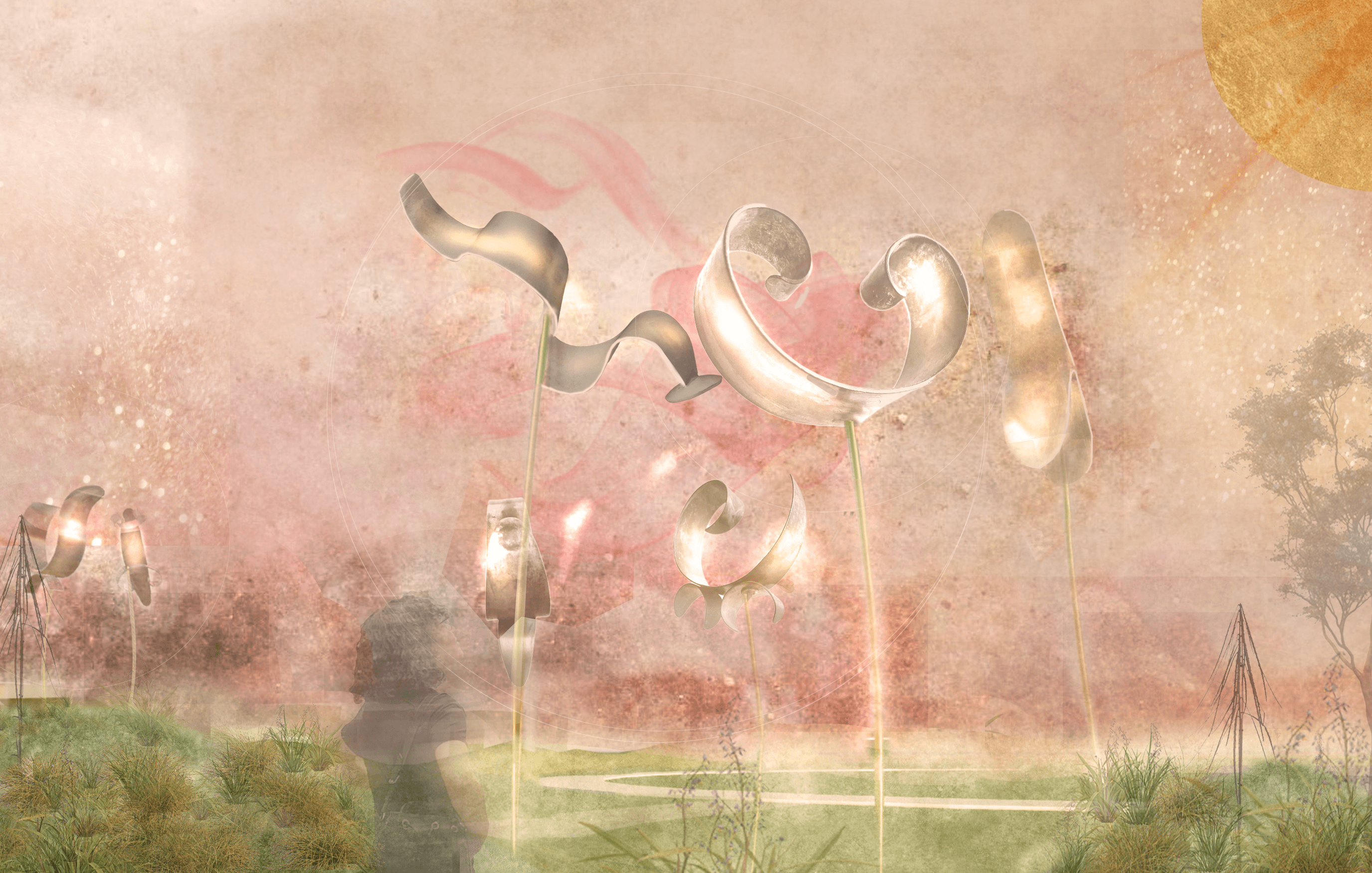 Rolleston Town Centre is about to get a whole lot more eye-catching.
Arts laureate Dr Areta Wilkinson (Ngāi Tahu) will create a new permanent public artwork, located in Rolleston Town Centre's newly developed reserve, surrounded by the community enrichment of Te Ara Ātea, a sensory garden, and youth recreation space.
SCAPE Public Art, Selwyn District Council, the Rolleston Residents' Association and local mana whenua Ngāi Te Ruahikihiki ki Taumutu formed a panel to select the artist bestowed with the honour and responsibility of creating what is hoped to become an iconic landmark for the area.
Dr Wilkinson's distinctive and meaningful new artwork, Toro Atua, takes inspiration from ancestral rock art of Te Waipounamu. The work will take the form of 20 light-reflecting stainless-steel figures, mounted on tall, slender poles to vibrate with life, shimmering slightly in the air far above our heads. The tallest of these will be 4 metres high and the 20 figures will be arranged in groups throughout the reserve, leading people through the landscape and indicating areas of importance.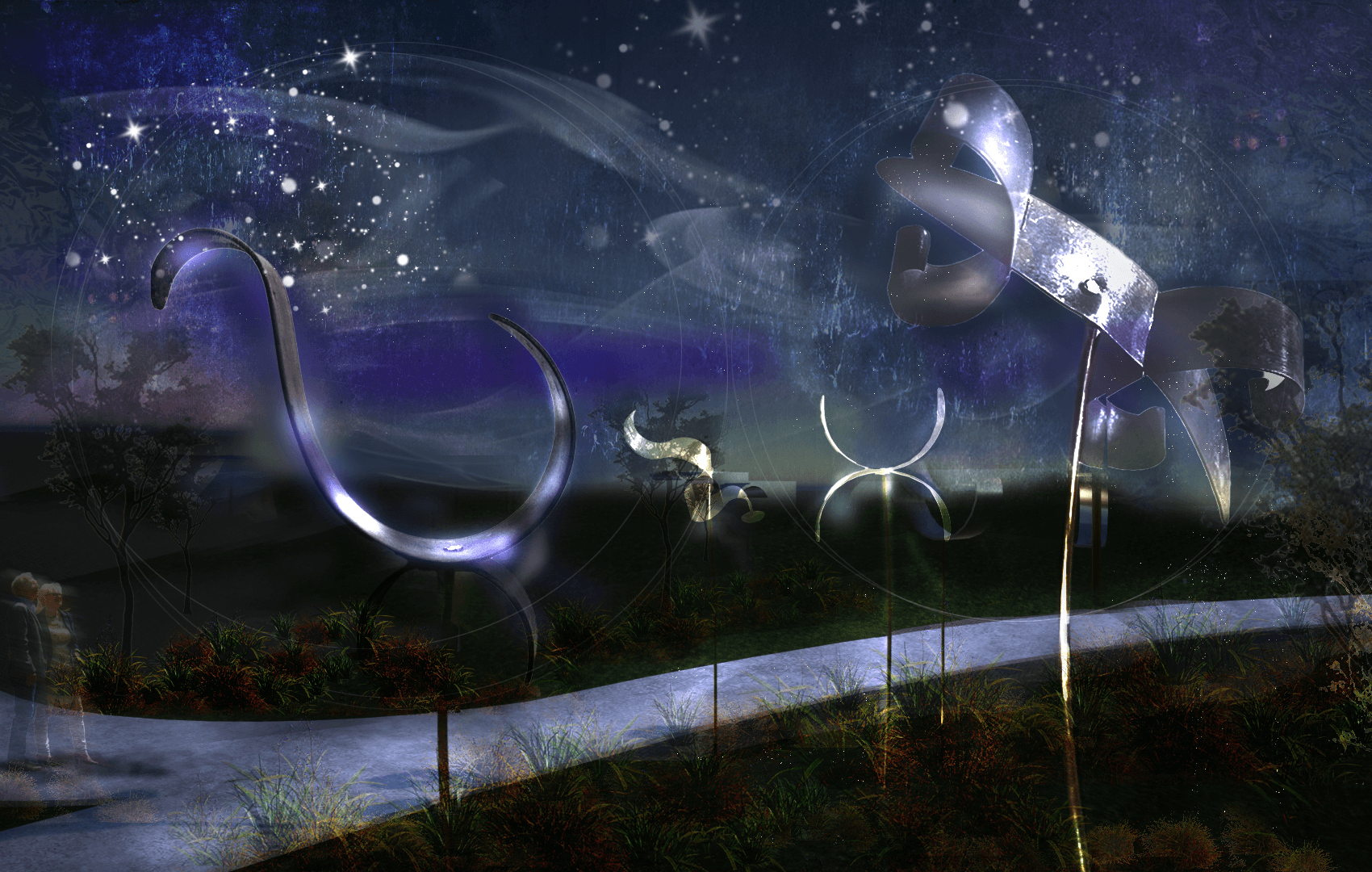 Toro Atua adds an important voice and perspective to the narrative of the region, reflecting Selwyn's environmental history and unique cultural identity. Dr Wilkinson conceived the artwork as imagined guardians; timeless swimming, standing or flying creatures. Her vision is for a recognisable herald of the Rolleston community hub that also sits in harmony with its landscape, delighting and intriguing residents and passersby.
"The opportunity of creating a taonga work for this community is immensely fulfilling and a true highlight. The process to date has been very thoughtful and the new objects will land in a beautiful environment warmed by people."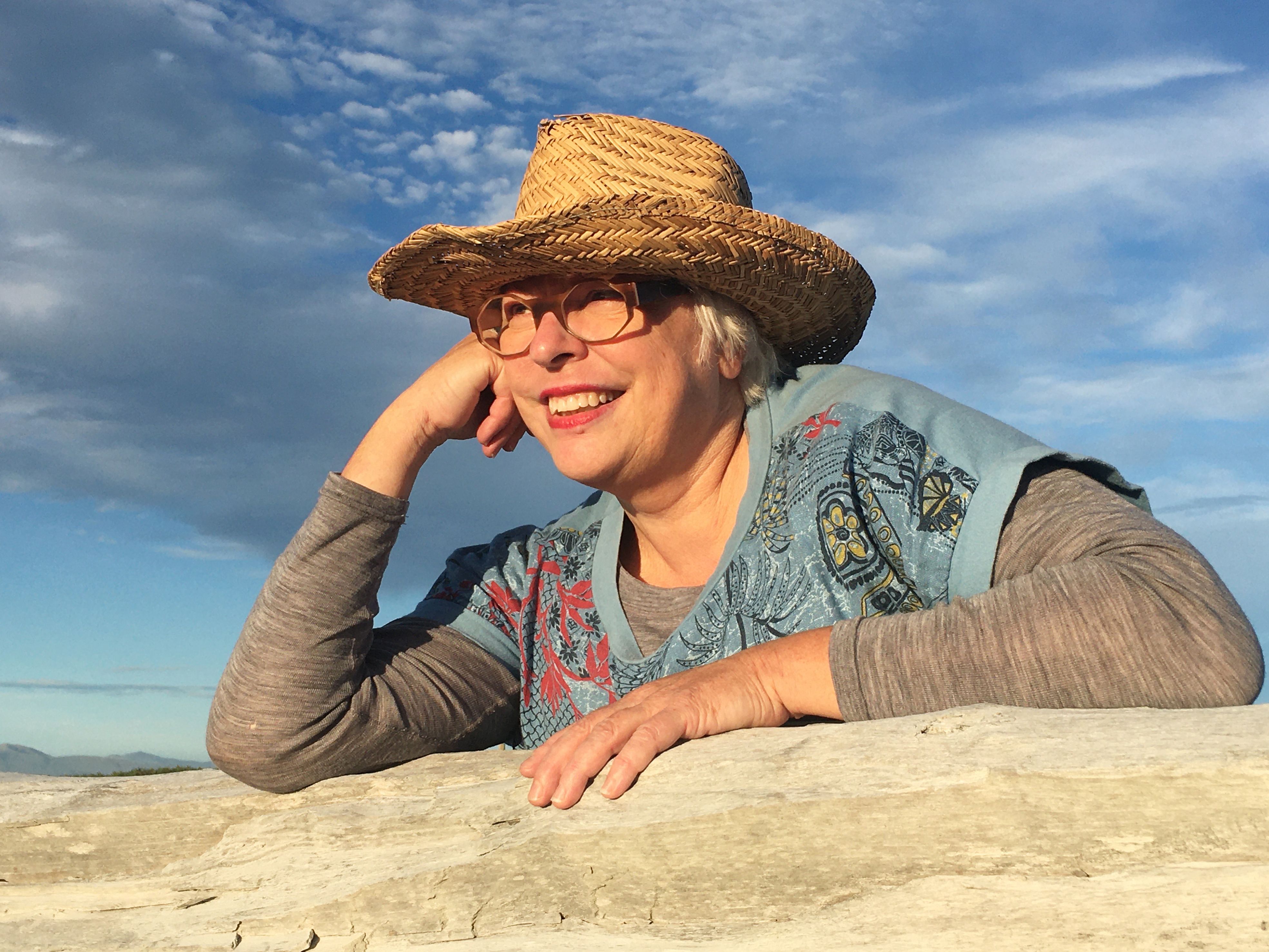 The Rolleston Residents Association confirmed delegated funds of $220,000 from the Selwyn District Council. These funds, along with the $220,000 funds to be raised by SCAPE, will bring the budget to $440,000 which will cover the full cost for delivery of the public artwork
"We are proud to be part of the team producing this significant artwork for the Selwyn District," SCAPE Public Art Executive Director Richard Aindow states. "It is a work that celebrates an award-winning Ngāi Tahu artist and the heritage and stories of this beautiful area. As a resident of Selwyn this is especially exciting for me personally. Toro Atua will connect Selwyn with a wider collection of high-quality public artworks in Waitaha Canterbury, furthering SCAPE's vision to enrich our communities and make public art accessible to all."
The foundations for Toro Atua have been laid and the estimated completion date is April 2024.
Pacific imprint now in print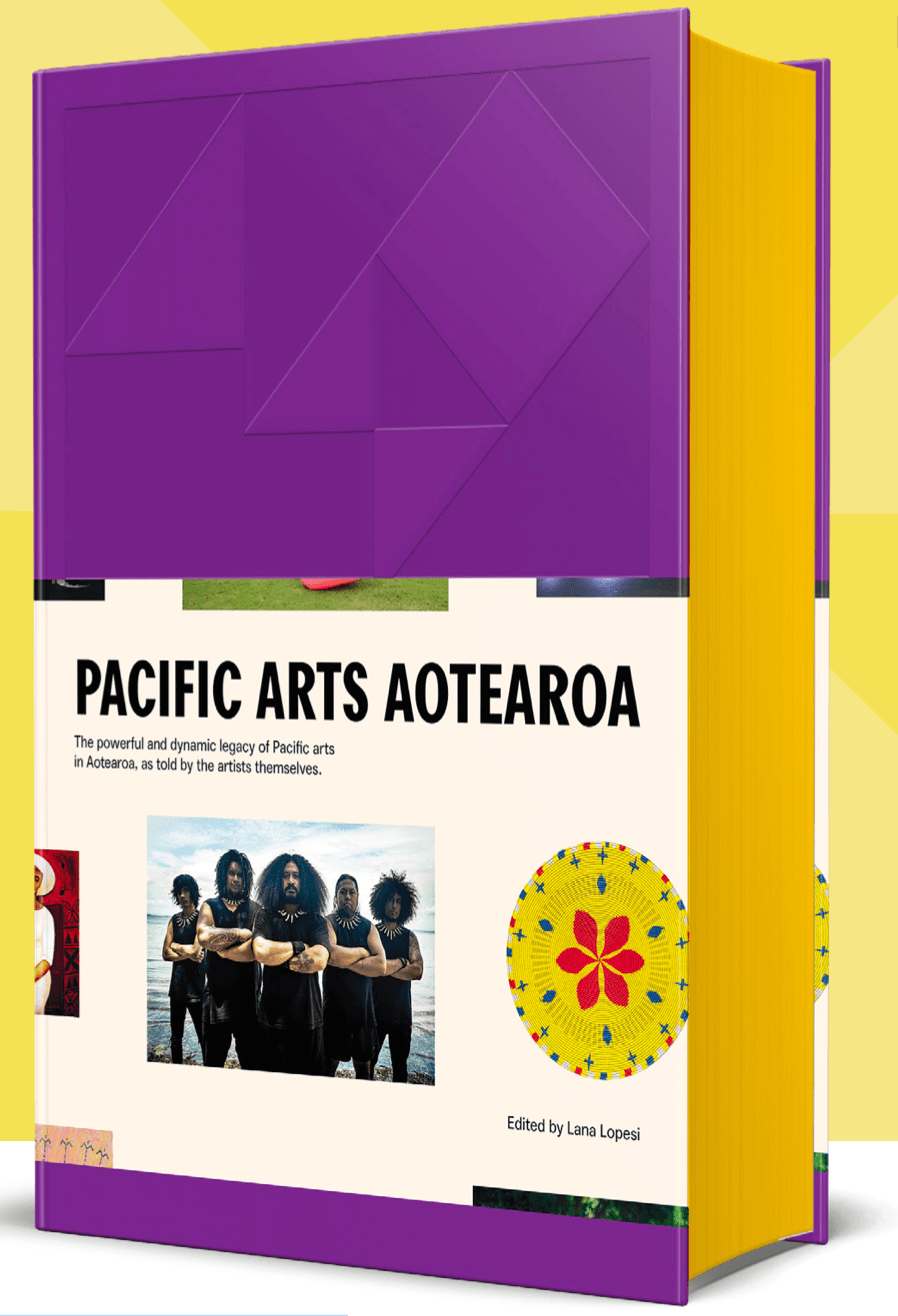 The journey of Pasifika creatives is being celebrated in a first-of-its-kind book.
Spanning six decades of multidisciplinary Pacific creative genius and honouring over 120 multi-dimensional, fresh and energetic contributions of Pacific artists to New Zealand, Oceania and the world - Pacific Arts Aotearoa looks both refreshing and long overdue.
Edited by hugely respected writer Lana Lopesi, designed by Shaun Naufahu, project- managed by Faith Wilson - it's been created in partnership with Creative NZ's Pacific Arts team and will be released in October.
"We are so proud to have co-designed this beautiful new book as a strategic initiative to celebrate our first ever Pacific Arts Strategy 2018–2023," says Makerita Urale, CNZ's Senior Manager, Pacific Arts.
"This project began with our digital Pacific Arts Legacy Project, when COVID-19 first hit Aotearoa, and has now evolved to include many more voices of our Pacific arts community."
Lopesi adds "Pacific Arts Aotearoa includes stories from some of Pacific art's most beloved artists. Weavers, tapa makers, sculptors, resisters, quilters and disrupters, all make up the texture of Pacific creativity. These artists are not asking to be included; they are here. And together they create a complex weave, which defies any easy categorizing of Pacific art.
"Bringing together the incredible 120+ voices in the pages was a constant reminder that the reverberations of Pacific creativity are wide-reaching and sometimes unexpected."