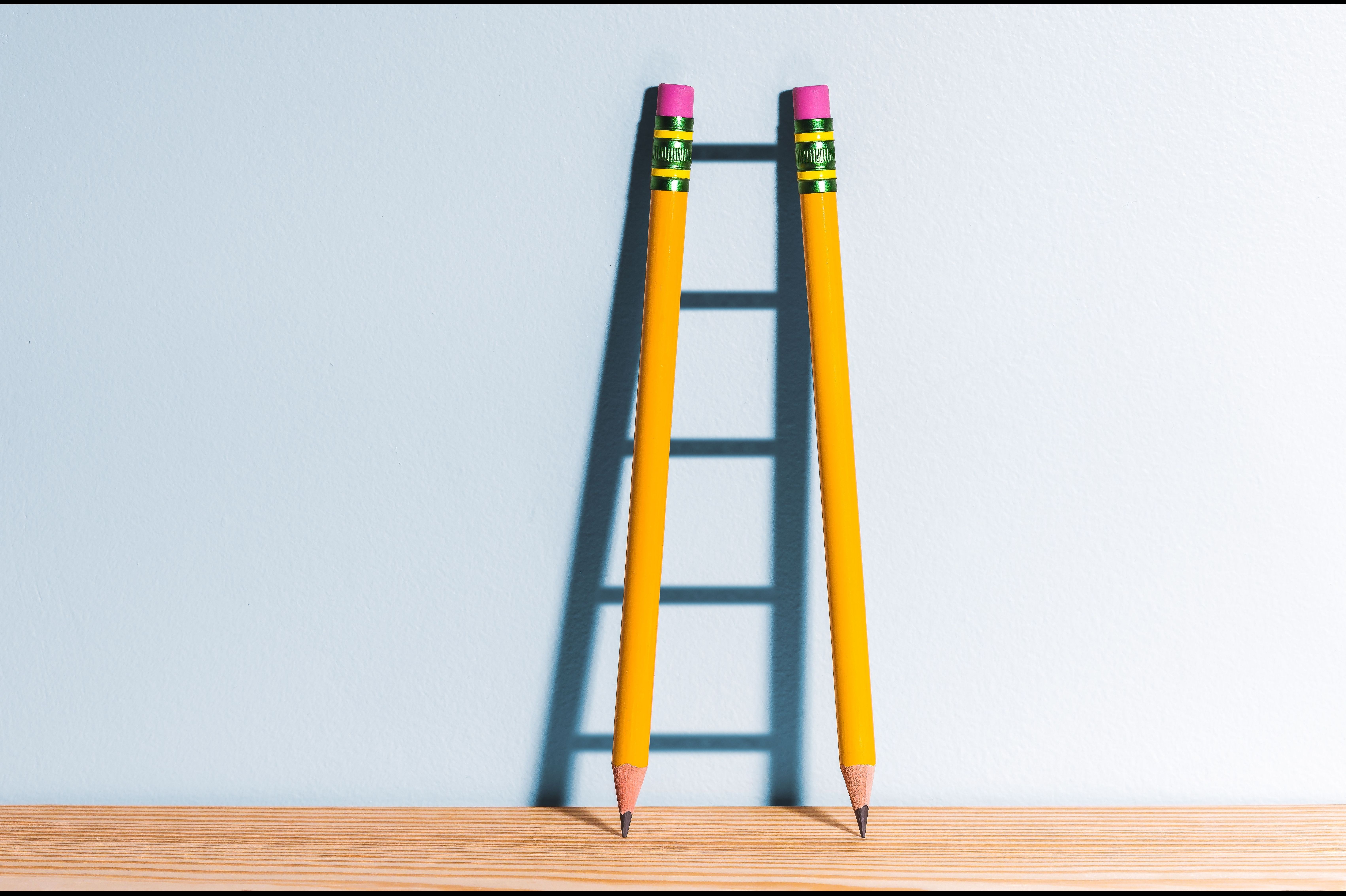 A $30,000 boost for art and art history in Aotearoa.
At Webb's Gallery in Wellington last night (Wednesday) - the newly minted Oroya and Melvin Day Fellowship in New Zealand Art History (details on how to apply here) was announced by Te Herenga Waka Victoria University.

An opportunity that has been set in place for the next three years initially, the Fellowship is a philanthropic gift for someone to work for four months over summer, researching in their chosen area of NZ art history, and teaching a new undergraduate Special Topic in New Zealand Art History.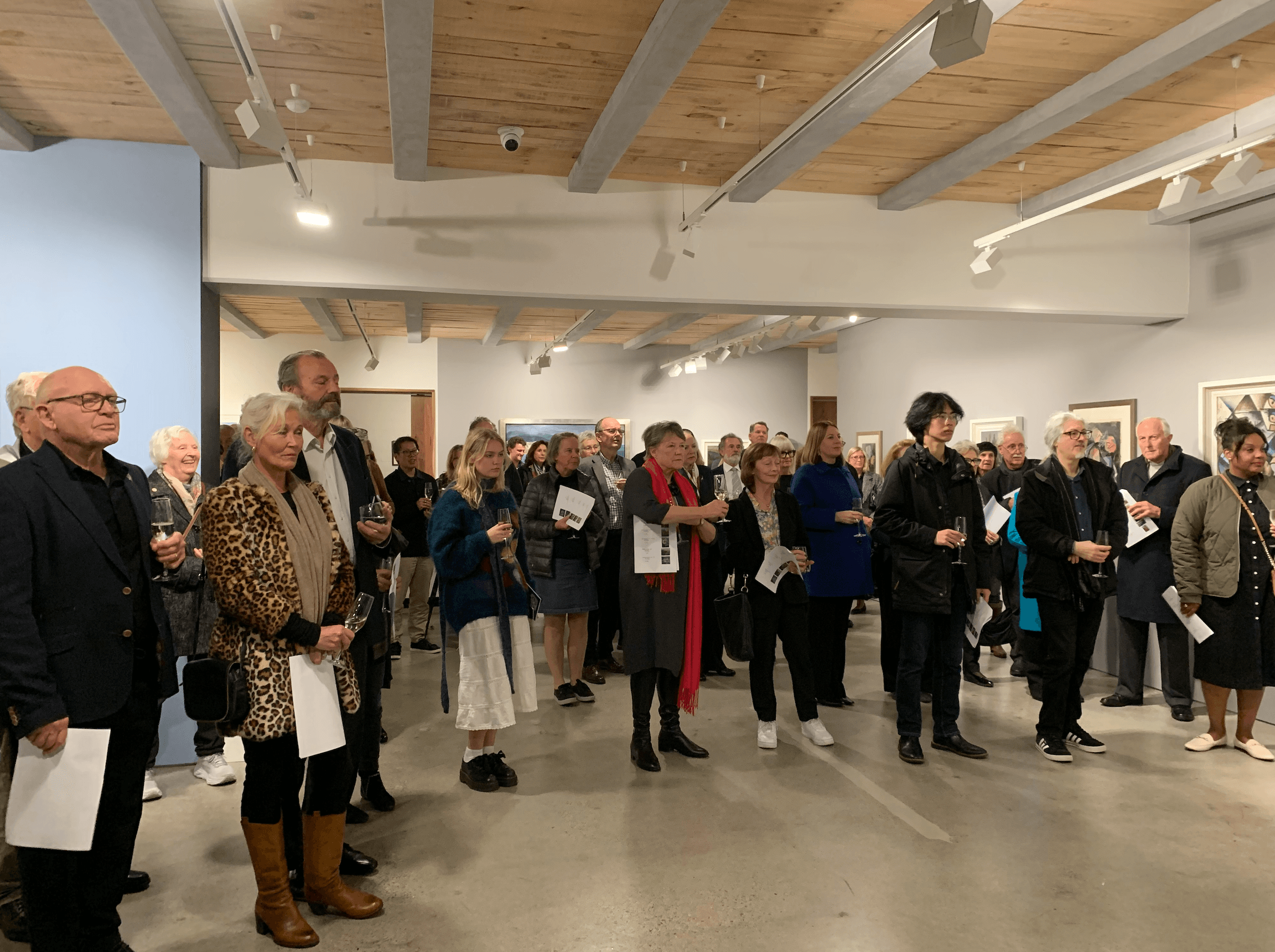 Victoria University of Wellington Associate Professor Susan Ballard told The Lowdown "The Oroya and Melvin Day Trust was established to support the future of New Zealand art history. I worked with them to imagine the best way to support early-career researchers, as well as students who are keen to learn about New Zealand art history. The Fellowship allows someone to both develop their own research expertise in an area of their choosing, as well as contribute to the broader ecosystem of arts and art history in Aotearoa through teaching.

"I believe that this Fellowship will enable us to develop the scholarship on New Zealand art history in important and exciting ways. There are so many incredible artists exhibiting at the moment, and we need arts writers, and curators to work alongside them. We need to learn and remember our histories, as well as support the histories that are being made today. The Fellow will help to tell more of our stories of art in Aotearoa."
On the type of applicant that would best fill the $30,000 vacancy, Ballard explains "We are looking for someone who has already completed their Masters in art history or a related field; who is passionate about contributing to and building the art histories of Aotearoa through research and teaching; and someone who has a particular perspective that can add to the work that has already been done."
It's a fitting way for the Days to be recognised.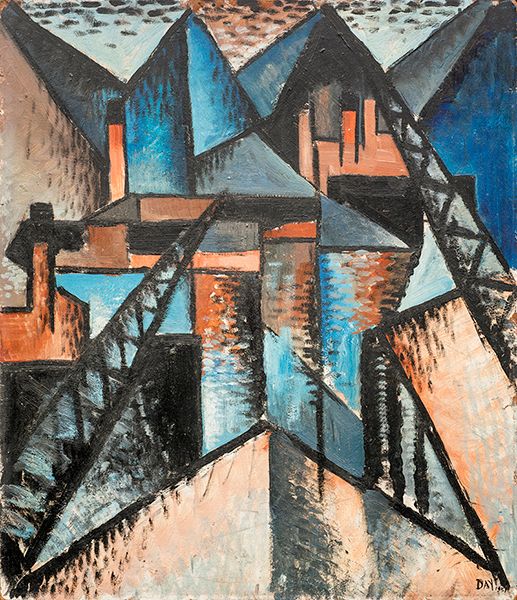 Melvin Day was a well-known New Zealand artist and art historian over the course of seven and a half decades - including a stint at the National Art Gallery of New Zealand - while Oroya Day was a lecturer in Art History at the University, as well as the founding president of the Katherine Mansfield Birthplace society.
Edinburgh awaits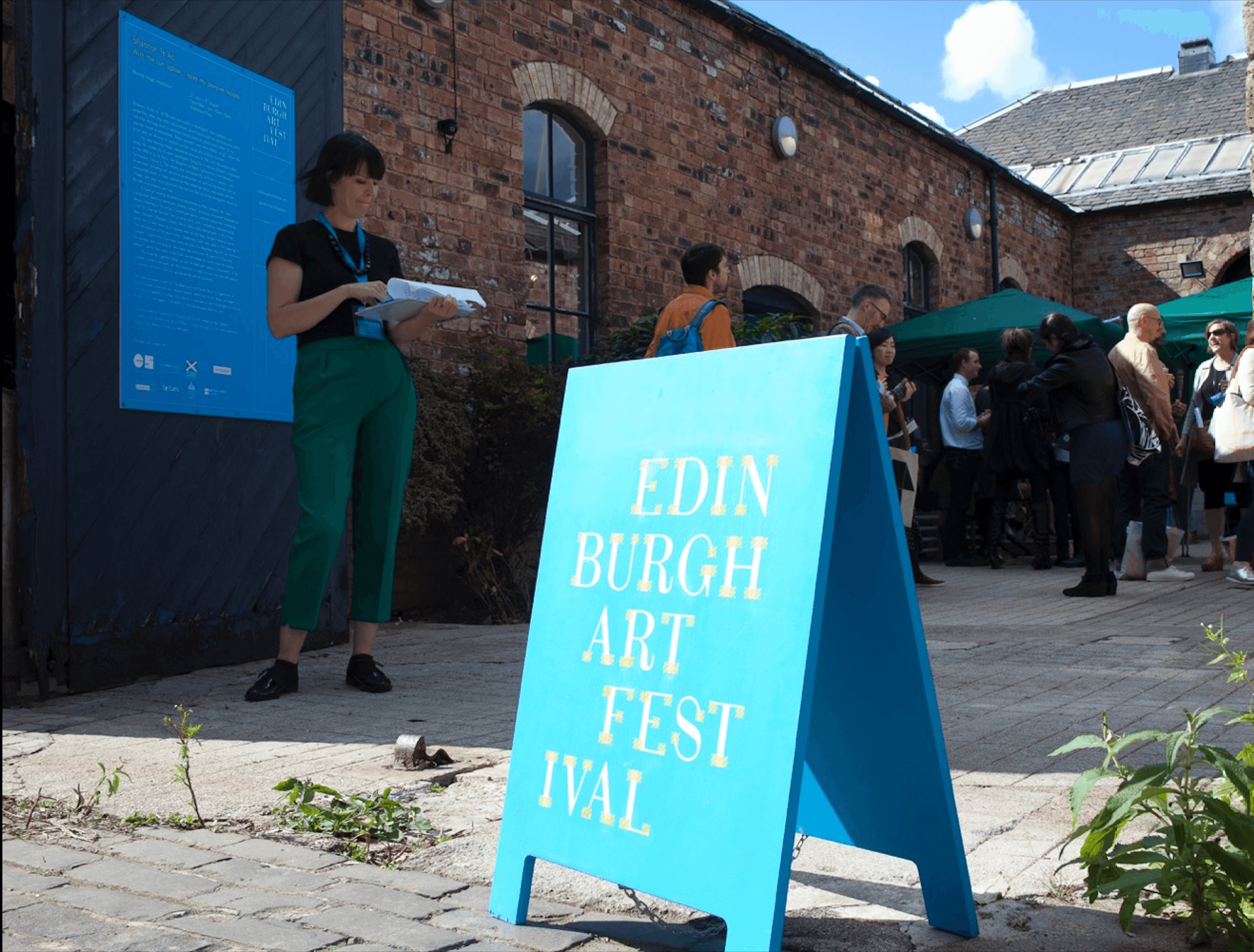 17 Aotearoa creatives are heading to one of the capitals of creativity in August - after being selected for the Edinburgh Festival Intensive Programme.
The mixture of teina artists (first timers attending the festival) and tuakana artists (those who have been before) cover a range of mediums - from theatre and performing artists, to visual and literary creatives. For a month, creativity over-runs the Scottish city, with the Edinburgh Fringe, Arts Festival, International music and performance Festival, International Book Festival and Film Festival all bringing the eyes of the artist world to it.
It's a chance for those selected to experience the famous festivals first-hand, build networks and understand what's required to perform at Edinburgh – with the hope that it could open a door for them to perform or exhibit there in the future.
It's an initiative driven through the British Council and Creative New Zealand (CNZ) - Natasha Beckman, Director of the British Council New Zealand and the Pacific sees this as a valuable step to help restore relationships after the pandemic.
"We're thrilled to announce the 17 New Zealand artists that will be able to soak up all that Edinburgh's festivals offer. Our work is to build connections, understanding and trust between people in the UK and countries worldwide, and to create reciprocal opportunities that are rewarding."
The teina collective are loaded with talent: Alice Canton, Amit Noy, Ana Scotney, Arlo Gibson, Cian Parker, Eddie Elliott, Sherilee Kahui and Vanessa Immink.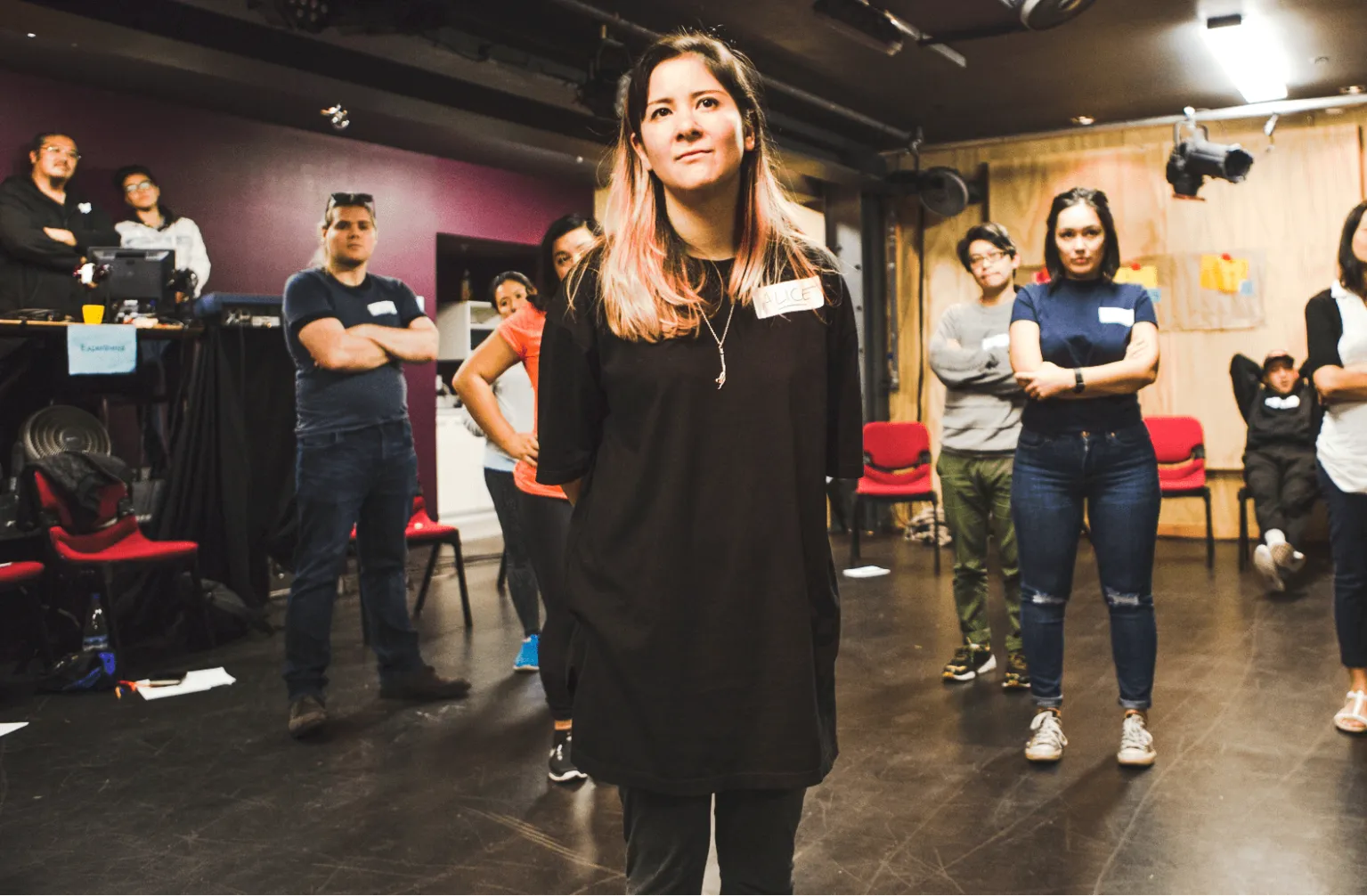 Canton - a bold creative known for her work through White_mess - told The Lowdown "Edinburgh Fringe Festival is a significant and high-priority opportunity for me to - following the last three years of COVID - persevere with developing international markets and audiences for my work, by leveraging the profile and visibility of a reputable festival to expand our reach on to the world stage.
"Being in Edinburgh is a significant opportunity to connect to international presenters interested in future seasons of my work in the United Kingdom and neighbouring regions.
"I am very grateful to CNZ for designing and delivering this international initiative for local artists."
Two of the performers in the Kia Mau Festival that's unfurling on Wellington at the moment have also been given the green light to attend for first time - along with $5700 and a week's accomodation.
Kahui is currently immersed in her production Mokomoko - but can't wait for an international opportunity.
"It's the biggest festival in the world! Imagine being able to represent wāhine Māori and have our stories resonate with people from other cultures. Mīharo!"
Elliot, whose dance performance Waiwhakaata has just started at Kia Mau, is also daring to dream big. "I think the opportunity...will be a transformative experience. I get to explore further as an emerging choreographer and not only gain cultural relationships but really dive into conversations about how other cultures are embed or fused into their artistic practice."
The Tuakana cohort of those selected returning to Edinburgh inclues Helena-Jane Kilkelly, Joel Baxendale, Julia Croft, Karin McCracken, Leo Gene Peters, Sacha Copland and Stella Reid.
On what this opportunity means, Binge Culture's Baxendale articulates "We are at a crucial juncture with the creative direction of our company. In the last few years we have focussed carefully on developing our international strategy and developing works that in various ways are designed to overcome traditional touring challenges.
"With other international collaborations on the cards for 2024, now is the ideal time to be expanding our networks, pitching work to international presenters and showing how they can also be brought over from Aotearoa sustainably."
One half of the esteemed EBKM (with Eleanor Bishop), writer and performer Karin McCracken is targeting the chance get in the ear of presenters and venues.
"There's no better place to get eyes on a new work than Edinburgh Fringe. We've built Heartbreak Hotel for touring, and we know our best shot at taking it further afield is platforming it at the biggest arts market in the world. Plus, the energy at the Fringe is really motivating and propulsive, and you're surrounded by artists you admire. It's a magic month."
There's also an opportunity for two Aotearoa creatives to take part in Festivals Edinburgh's momentum programme - aimed at building international relationships and cultivating collaborative opportunities. Writer and Verb Festival Director Claire Mabey - along with curator and visual artist Taarati Taiaroa - have been selected.
"It's a huge boost after a tricky time. The chance to reconnect with colleagues and meet new ones - which is always where the magic happens and how opportunities and collaborations are born - it's a chance to see a lot of writers and connect widely across the industry" Mabey enthuses.
Pride's new leader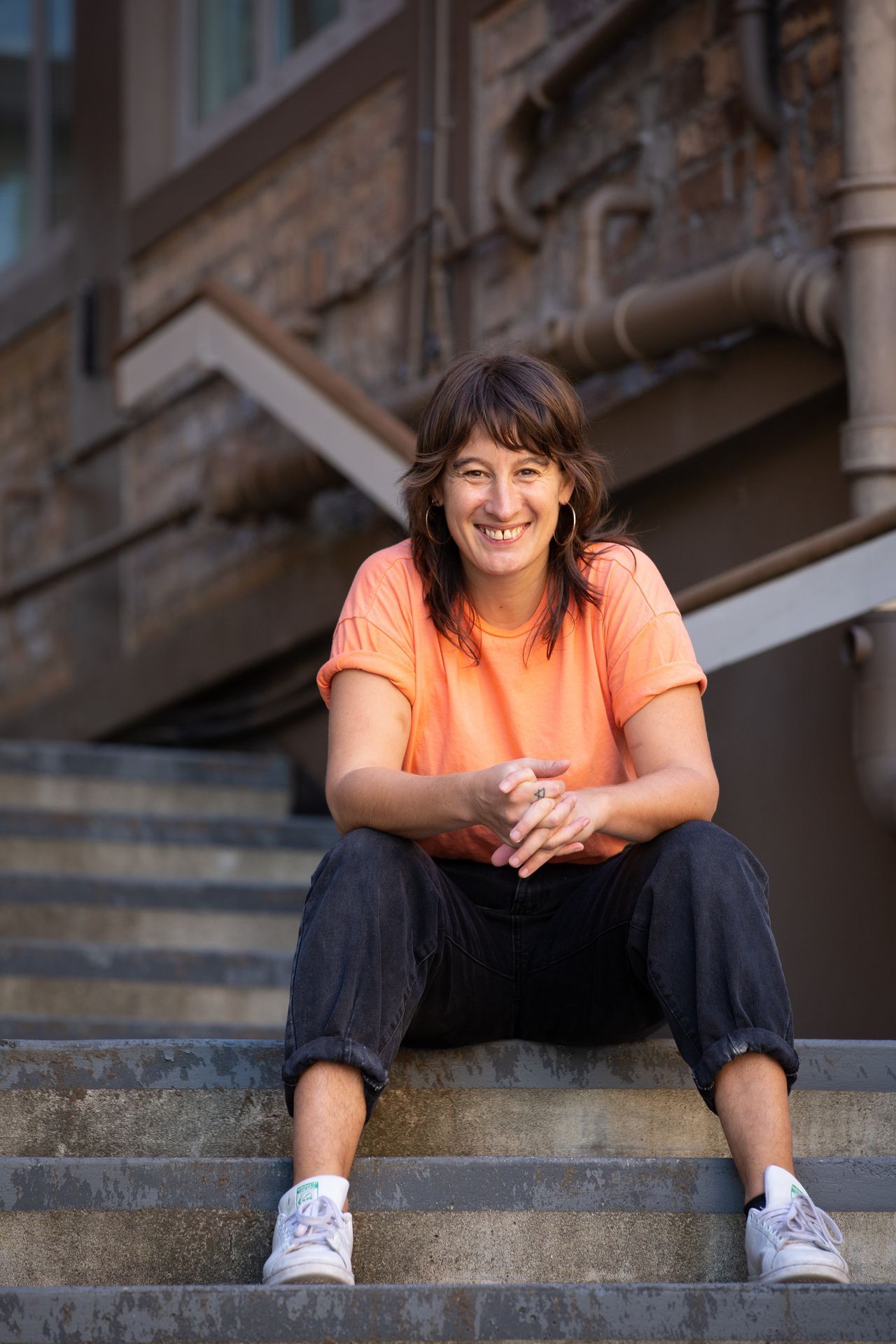 Julia Croft (above) has had a big week - as well as being named in the above Edinburgh Festivals cohort, she's been named as the new Executive Director of Auckland Pride.
She takes over from Max Tweedie, who has been a tireless advocate for the arts and LGBTQI+ communities in the role for the last four years. They're big shoes to fill, and a big gig in organising and fundraising for the annual Auckland Pride Festival and leading the organisation's operations. This year's event saw an estimated 55,000 attendees across 186 events, with Pride delivering $94,000 directly to artists and event organisers.
Croft states "Max has done an incredible job. I want to honour what he's set up and the work he has done over the past four years. Nathan Joe (continuing as Creative Director for Auckland Pride) is an incredible curator and Pride continues to showcase incredible creativity from an ever-increasing range of artists thanks to his influence, so a big part of my role is supporting his mahi."
But Croft's track record suggests she's more than up for the job.
An admired performance artist whose extensive arts career has given her experience producing, working with funding bodies, and an exceptional reputation for supporting the growth of young artists, Croft was also one of the leading lights for the inaugural Festival of Live Art [F.O.L.A] at this year's Pride festival - which Croft says "stemmed from a desire to build networks that allowed us to support each other as a community and as artists on the outside of the established way of doing things."
Kaan Hiini, co-chair of Auckland Pride, speaking on behalf of the board said "We were especially impressed by Julia's vision for the future of Auckland Pride. The board are excited by her energy and what she's bringing to the festival in terms of experience, fresh ideas, and ambition. Most importantly, Julia shares the values of Auckland Pride – a love for the communities we serve, and commitment to creating space for our Takatāpui and Rainbow communities to celebrate and advocate for their identities."
Looking to the future, Croft declares, "We want the many Takatāpui and Rainbow communities in Tāmaki Makarau to thrive. My mission is connecting all the amazing queer artists and community leaders we have in this city to the resources they need to flourish. By sharing funding and expertise with up-and-comers, we can create spaces for the next generation of visionaries to find their footing and establish themselves, growing the range of perspectives and experiences that are part of Auckland Pride."
Will's all the rage
Remember when the country melted down over Shakespeare - more specifically the lack of funding from CNZ?
Every media outlet in the country seemingly weighed in - as well as an avalanche of opinion on social media - to the point that then-Prime Minister Jacinda Ardern weighed in, leading to Shakespeare Globe Centre (SGCNZ) receiving funding support from the Ministry of Education for the admin role that CNZ knocked back. In case you somehow missed it - the breakdown can be revisited here - as well as CNZ's reaction here.
Well, one of the main events that was spotlighted during last year's intense debate - The Sheilah Winn National Shakespeare Festival - took place in Wellington over the past week (1-5 June) - and where has all that coverage gone?
Surely not a case of the arts being used for sensationalist headlines or used as a political football?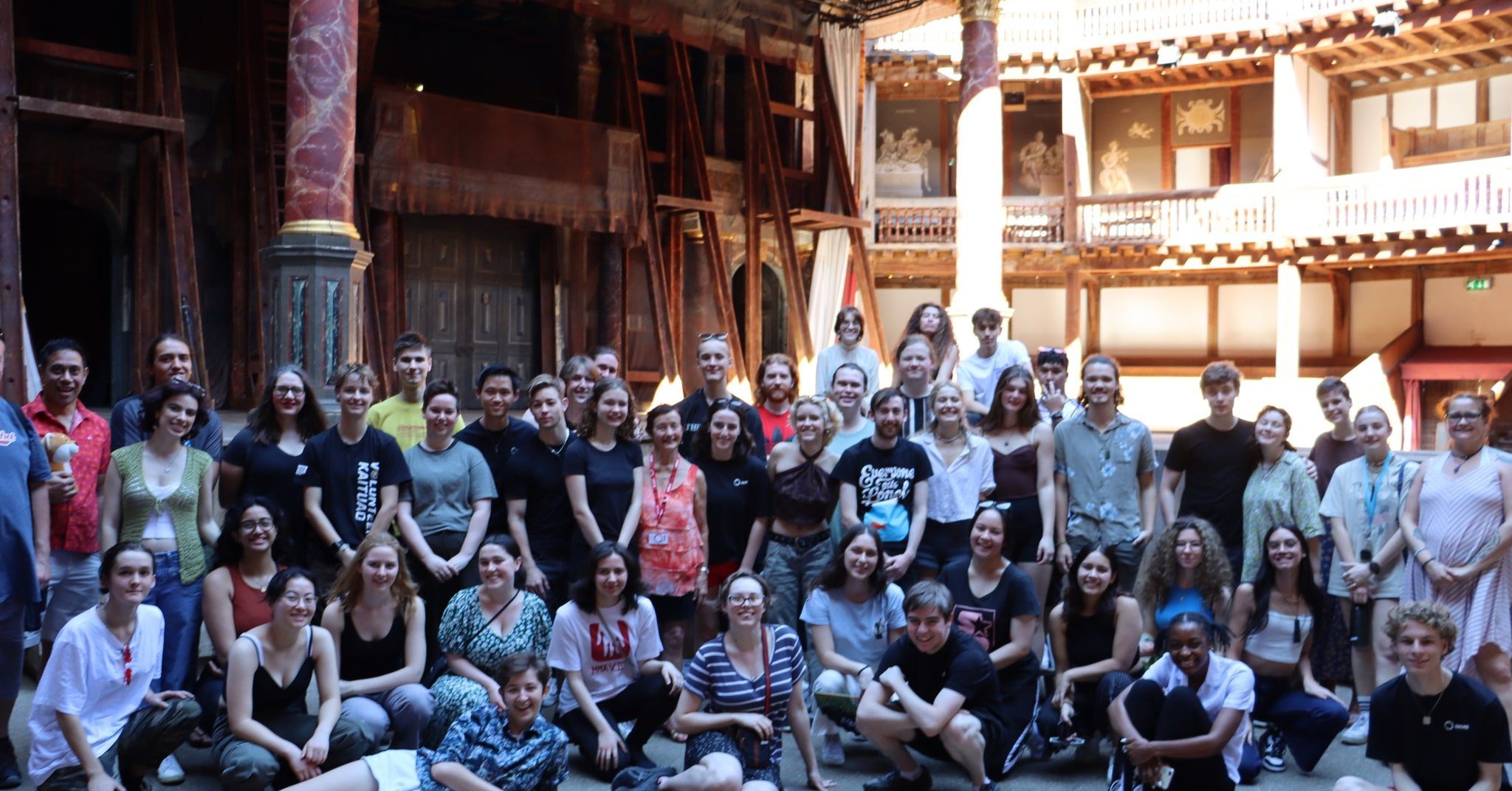 It was once again another great event by all reports - with 48 performances from hundreds of secondary school students from across the country, many showing their bold and unique interpretations and energy that fits in modern day Aotearoa.
It included 47 awards being handed out - among them Billy McCarthy from Western Springs College landing the Outstanding Performer award for his Macbeth efforts and Kaitara Coker continuing Te Wharekura o Mauao's incredible streak of success at the Festival with Most Promising Actor for Hamlet.
With this festival being the gateway for many young performers to pursue pathways in the performance world outside the confines of school, its value should be highlighted.
It's not just up-and-comers who have had Shakespeare on their minds. Auckland Theatre Company's returning to the Bard's work for the first time in over a decade with the upcoming season of King Lear - (13 June-19 July) with hugely admired stage and screen stalwart Michael Hurst co-directing with Benjamin Henson.
Adam Fresco deep dives into Hurst and Henson's approach and interpretation here on The Big Idea, as well as a reflection on Shakespeare's ability to remain relevant centuries on from his passing.
Sharing opening night with ATC's production is another Shakespeare-inspired show over at Auckland's Basement Theatre - The Tempestuous; A Shrew'd New Comedy (13-17 June) - using the 'choose what you pay' ticket approach.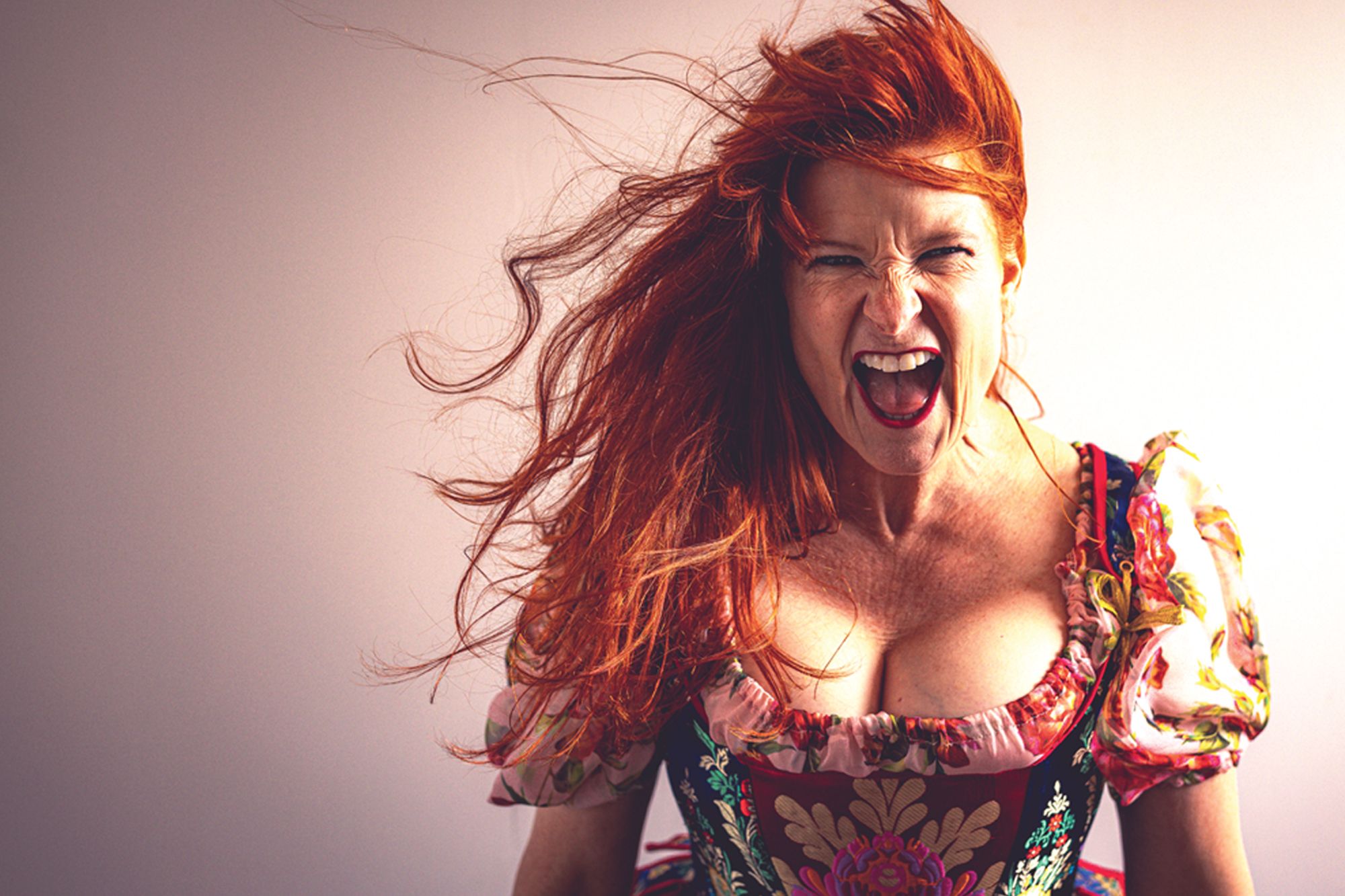 It's the latest brainchild of award-winning comedian and performer Penny Ashton - who has previously taken on the works of Jane Austen and Charles Dickens in her uniquely humorous lens with over 700 performances in 100 cities and towns in 6 countries.
Pulling lines from a wide array of Shakespeare's famous works - she promises a stroppy spinster princess, belching step-fathers, lusty suitors, popping cod pieces and menopausal witches.
She told The Lowdown "After tackling the gentility of Austen and the squalor of Dickens, the natural next step for me was to tackle the man who wrote about 99% of the idioms in the English Language, Mr William Shakespeare. He is after all, so hot right now, and basically has been smouldering for about 400 years.
"Also given some previous tempests in a D Cup over the lack of women being cast in Shakespeare plays in an effort to be faithful to the time, I decided myself playing all 13 roles in the piece was a nice redress of that. Using historic oppression to justify modern exclusion really can just fuck off.

"Ultimately though, immersing myself in his language to find lines to pilfer to write my brand new story with, has been a reminder of why he's the apex meditator on the human condition. From beautiful love poetry to insults of half-peacock bull's pizzles and saucy lines of tongues in tails, it's all about flights of fanciful words to describe what it is to be alive. And menopausal witches. Because what were witches but stroppy opinionated women with some hormonal hot flashes.
"Also - I have enjoyed taking the piss. For all sacred cows need a grilling now and then."
Given Shakespeare's love for satire himself, it seems fair game.
Artistic vision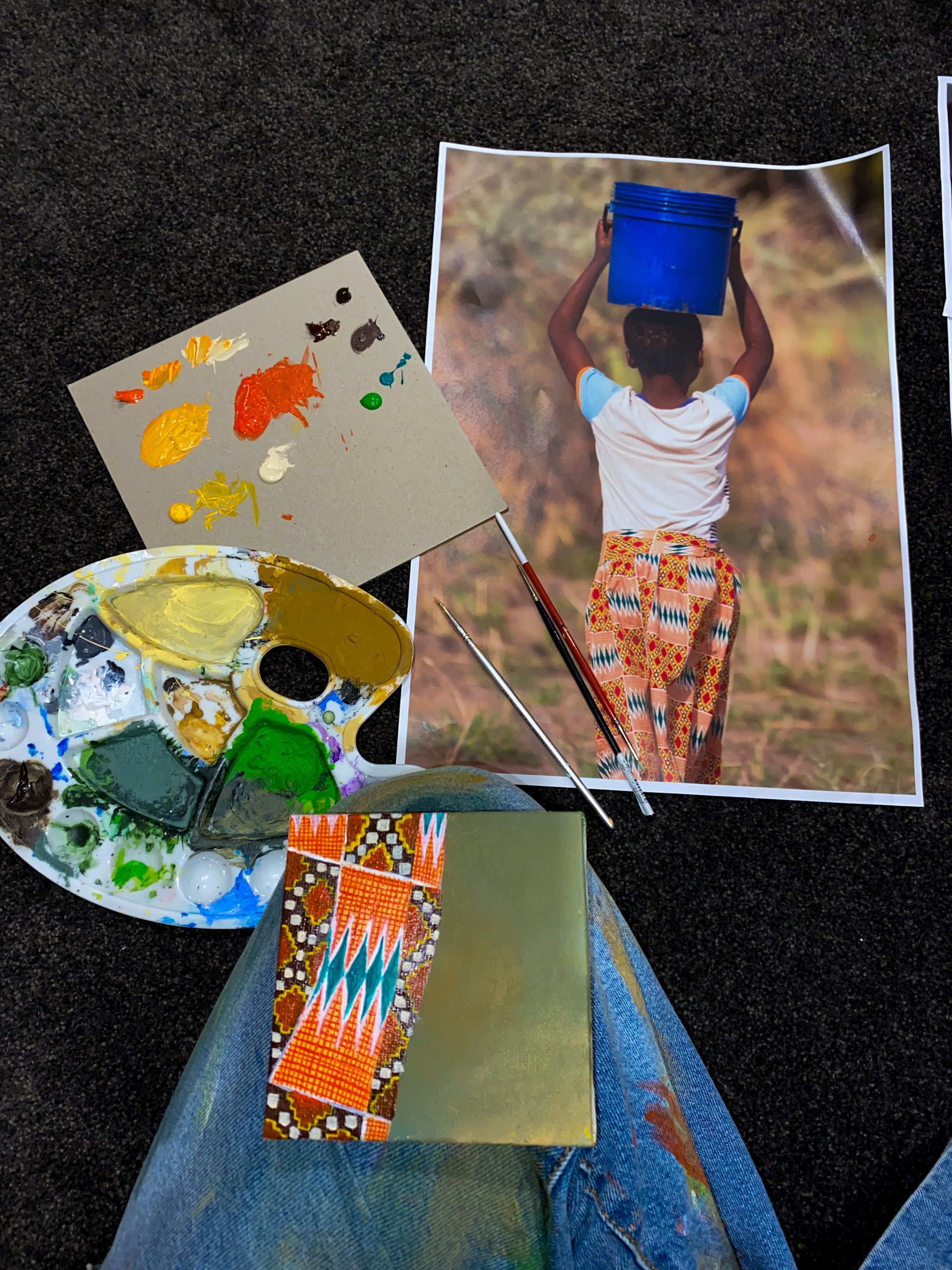 40 pieces of art in less than three weeks - all for a good cause.
19-year-old Christchurch-based artist Emily Ridd is a World Vision Youth Ambassador who is putting both her passions together to raise money and awareness of the upcoming 40 Hour Challenge (16-18 June).
She's set herself the goal of finishing 40 small paintings that will form one large piece of art by 19 June - with the Trademe auction already live.
The completed painting will show 10-year-old Madalitso, that Ridd met on a trip to Malawi last year, carrying water in a bucket above her head – returning from a water source where she collects water each day for her family, even in the knowledge the water isn't clean and could make her sick.
Ridd explains to The Lowdown "Usually, painting is something I do for my own personal enjoyment, so it is definitely intimidating having so much to do with such little time.
"Once kicking into it, I've realised it certainly is more of a challenge than I had anticipated. Art is never black and white, or at least it isn't for me because my ideas are constantly evolving and influenced by things around me.
"Generally speaking, for the art I've done in the past, I find having a set timeframe can be constricting, however, in this particular case I think by having a timeframe, it has narrowed my focus and made it more of a challenge which relates better to my purpose behind it.
"After witnessing the challenges I saw in Malawi last December, where children are struggling due to not having access to their basic needs, I wanted to challenge myself. By choosing to turn one of my hobbies into something that would challenge me artistically while also raising awareness and funds has made me more purpose driven.
"Initially I was going to paint 40 separate images on the 40 canvases, however, I kept being drawn back to one particular photo of one of the girls I met in Malawi. I then decided that I wanted to paint her on her walk for water but would have the image split among the 40 canvases, much like a jigsaw puzzle."
Time to talanoa
Pacifika creatives in Christchurch and Wellington are being invited to gather and share thoughts on some important topics next week.
Toi Mai, the Workforce Development Council that has a focus on the creative industries is putting on two Creatives Talanoa event evenings - one in Christchurch on Wednesday (14 June) at Elim Church and the other at Pātaka in Porirua (15 June).
Toi Mai is planning to review music, dance, drama and performing arts level 3-6 qualifications, specifically what needs to change or improve. This isn't just a think tank - Toi Mai wants to make sure Pasifika voices are heard before they deliver advice to the Tertiary Education Commission.
As individuals/sole traders/groups/businesses working in the creative industry, it's a chance to offer insights to help Toi Mai further understand what workforce skills are needed, as well as the gaps within the creative industries only those involved can speak to.
With numbers limited, Toi Mai is requesting registrations of interest through this RSVP form by Friday (9 June).
Jewel go far
Just an update on last week's Lowdown - with a happy ending.
Jewellery artist Stacey Whale shared her funding frustrations and had turned to putting together a Boosted campaign to achieve her dream of taking up an invitation to present at the Florence Biennale this year.
The goal was $20,000 to be able to produce her jewellery collection and attend the event - and she made it.
Whale told The Lowdown "Hitting our target and receiving the support feels absolutely amazing. It's been a roller coaster ride, but I want to express my heartfelt thanks to all the wonderful people who supported my crowdfunding campaign. Your belief in me and your support bring tears to my eyes. Because of you, I'll be entering the XIV Florence Biennale 2023 through the gateway of Fortezza da Basso. Yipeeeeee!"