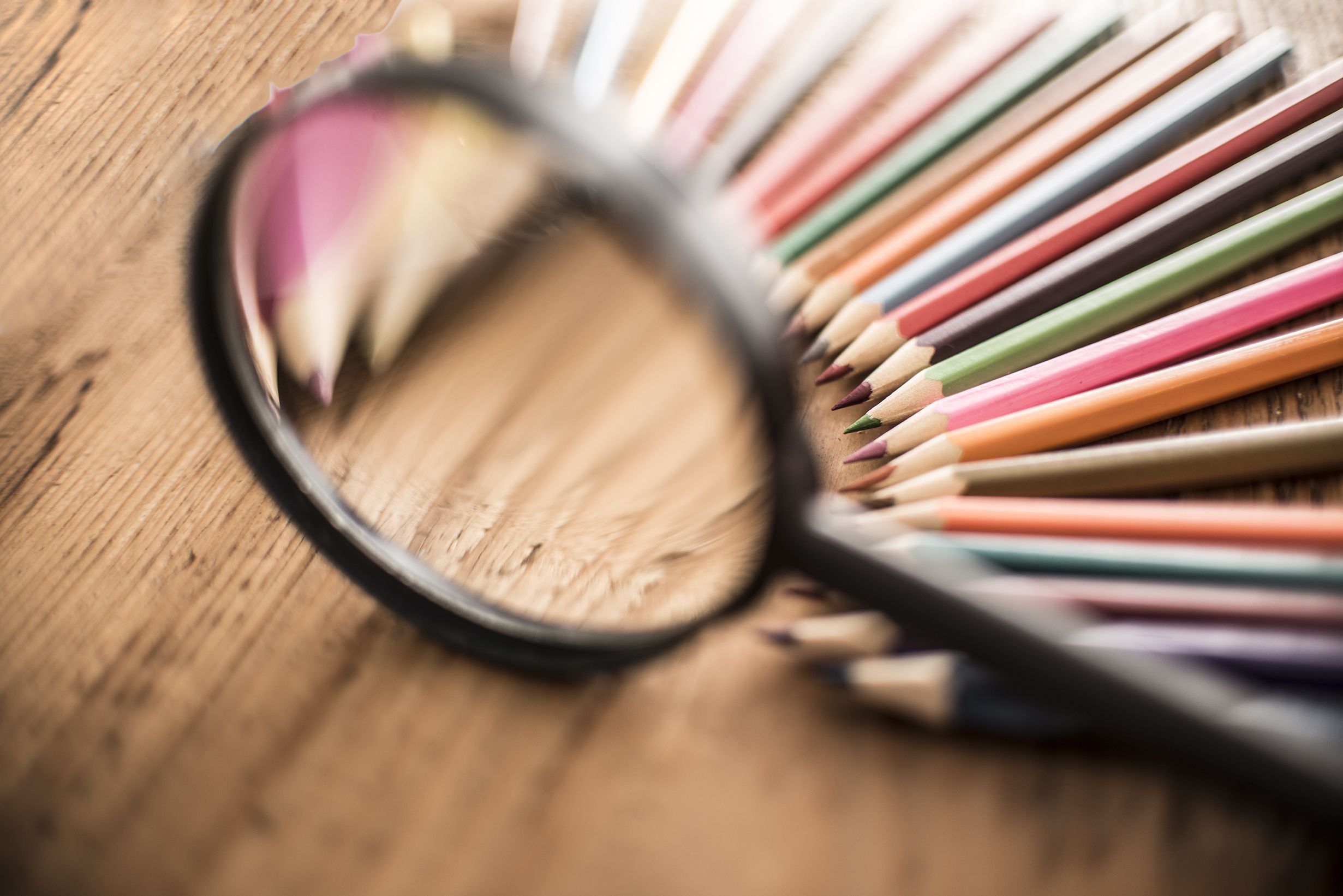 Kia kitea ngā toi e te marea – let the arts be seen by the masses.
That's a phrase that can be spoken in either optimism or frustration. The very origin of The Lowdown was based on the desire to highlight what coverage creative endeavours receive in Aotearoa.
A new report by Creative New Zealand (CNZ) released today (29 June) - titled Visibility Matters - highlights what many would already believe:
There is a disconnect between value and visibility in coverage of the arts.
The report covers 270,000 arts and culture media items across print, online and broadcast between 1 July 2021 and 30 June 2022 - social media is set to be covered in a standalone report.
Tracey Monastra, CNZ's Advocacy Manager who helmed the report for the organisation, told The Lowdown "Having the data to have evidence-based conversations about what the landscape looks like is crucial. For a long time, many of us have been having a version of this conversation about the lack of mainstream coverage, but it's all been anecdotal. This gives us the data to begin conversations about how things could change.
"We know from our Audience Atlas research that 96% of New Zealanders are in the market for arts and culture. There is a huge audience, 3.9 million people. Arts coverage doesn't match that. This limits opportunities to tell stories of artists and the work they're creating.

"For artists, coverage has the potential to build a career: it helps reach audiences, builds pathways to further career opportunities, and documents work that is being made and seen."
Having some of this information in black and white lays the current situation bare.
The report notes that discussion of arts and culture is often crowded out of traditional media, with
13% of total media coverage related to arts and culture. Of that, 75% was driven by TV, film and music.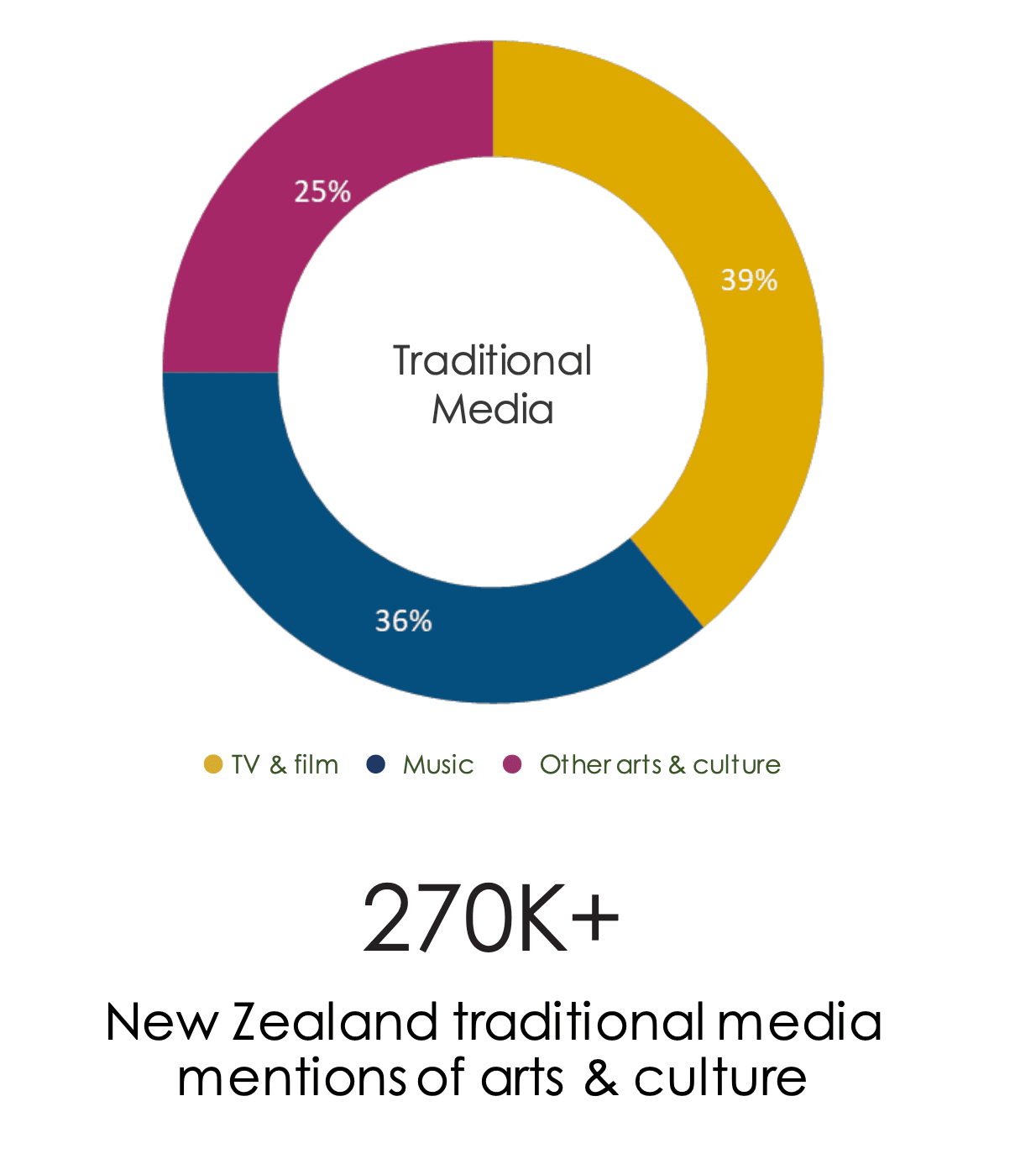 That produces the stat of most concern to Monastra - just 3.25% of all news coverage in Aotearoa is related to other art forms, sector news, cultural heritage and various cultural activities. This sparse coverage can cause difficulties in promoting lesser-known artists, such as those from underrepresented communities, emerging artists and local talent.
"Artists and creatives who do so much for our communities – connect us, help build our sense of identity, and whose work is a source of national pride - deserve more space.

"The lack of dedicated arts journalists, editors and platforms is something we'd love to see change. And we have seen that with supportive editors, significant changes can be made very quickly. Having a journalist that only covers arts and culture full-time is a rarity in the current environment. We don't think it should be.

"That's not to say that there aren't shining lights out there – there are many people doing a great job at covering the arts, and many editors that see the value that it gives to readers.

"But we want to see long-term dedicated resourcing – and space for these stories that doesn't get cut when it's a big news day. Journalism that values the important contribution arts, culture and creativity makes to society.

"Increasing public understanding of the value of arts, culture and creativity will help support a thriving sector. And visibility, through the media, is a key part of this. The more people see and engage – the more they understand and care."
Of the coverage Arts and Culture did receive - events and openings accounted for the largest share.
Monastra explains "These pieces also tend to be shorter in length, reducing the depth of coverage. While it's a really important part of coverage, it can create an imbalance for art forms that are less event-driven such as literature or community arts.
"It also means that there's less interrogation or discussion around what and how artists are making, the questions they're asking through their work, and how their work is impacting audiences. You simply can't do that with limited space."
In more news that will shock almost no one - the report, importantly, states that arts and culture coverage could be more diverse and representative.
Where artists self-identify, 10% of coverage references Māori arts and culture, even though 25% of all artists mentioned were identified as Māori. The report notes this indicates strong elevation of individuals, but that outside of these individuals, there is limited focus on Māori arts and culture or ngā toi Māori in coverage. Pacific arts and culture and artists were only present in less than 5% of coverage, while the most stark area of underrepresentation is for NZ Asian arts and culture and artists, at only 2% of analysed coverage. There was also limited coverage of LGBT+, gender diverse and Deaf and disabled artists (<2% each).
The Big Idea was listed as the leading source of coverage for Māori arts and culture/artists, Pacific arts and culture/artists and deaf and disabled artists - and second in LGBTQI+ communities (to Stuff) and NZ Asian arts and culture/artists (to The Spinoff).
Monastra points out "International artists were more visible than New Zealand's Pacific artists and NZ Asian artists combined. We hope that revealing this data is the first step to addressing it. "
Gender was an interesting topic covered.
While many other sectors are making a concerted effort to lift the profile of their female contingent, arts and culture sees women as the most identified with 52%.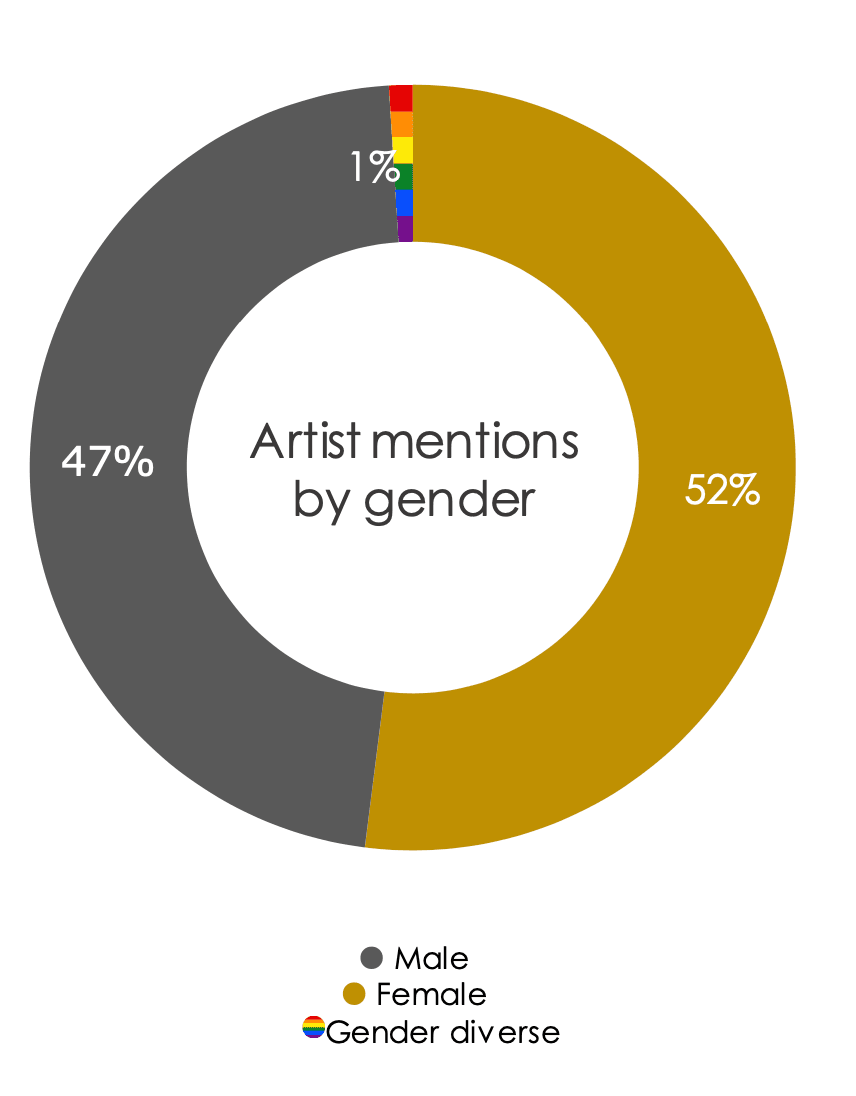 This is reflected in the reporting on the arts as well - with 62% of the bylines attributed to females.
When it comes to leading descriptions, sources were overwhelmingly most likely to be described as female - almost twice as much as being described as an artist - while coverage almost never explicitly mentions the gender of a male artist.
There's a mountain of information to deep-dive into in the 55-page report - here's a few other.
When it comes to mainstream media, Stuff and its Wellington-focussed masthead The Dominion Post are clear out ahead in most fields.
Visual arts (34%) and performing arts (20%) were the most common arts and culture forms mentioned, followed by music (15%), craft & object (14%) and poetry/literature (11%).
Arts and culture coverage is predominantly supportive in tone. Only 1% of the analysed media items predominantly discussed dissatisfaction with the sector. These were more likely to be authored by experts with specialised backgrounds, who examined more complex systemic issues within the sector.
Art criticism or in-depth critical review of artists and their work is also relatively rare and limited to specialised outlets or opinion pieces by authors with a background in the arts & culture sector.
1 in 10 of the analysed media items referred to the pandemic.
Emerging artists are given less space than established voices - with 12% of coverage compared to 28% for established artists.
The last key finding in the benchmark Visability Matters report goes back to that optimism mentioned earlier - that there is "a significant opportunity to grow the coverage of arts and culture in New Zealand."
Monastra outlines the next steps. "We've also commissioned a companion study that builds on this data, to be released later this year, led by Rosabel Tan and Dr James Wenley. Building on the data we have in Visibility Matters, their report aims to better understand why the data is the way it is, by speaking with the people working within the arts media ecosystem – editors, journalists, publicists, artists and commissioners.

"We'll use both pieces of research to explore what role we might play in strengthening coverage: independently, and in partnership with others, so that New Zealanders can read, see and hear more of the diverse arts and culture experiences on offer, and celebrate our artists' success."
Wallace fall out
The reaction to Sir James Wallace being named for his indecent assault convictions can best be summed up in one word.
Finally.
With his imprint left over so many parts of the creative sector, there has been a dark cloud hanging over this topic for years. The lapse of name suppression means that it can at last be talked about publicly.
Social media has plenty of takes, ranging from 'old news' to 'this rocks the community to its core'.
Number one priority has to be support for those who were victims of Wallace's offending.
It also gives the arts time for reflection, as highlighted in this important conversation starter by Sam Snedden - as well as putting the priority on keeping rangatahi safe inside the creative community, well explained by Kim Meredith.
The road starts here.
Silver Scrolls shortlist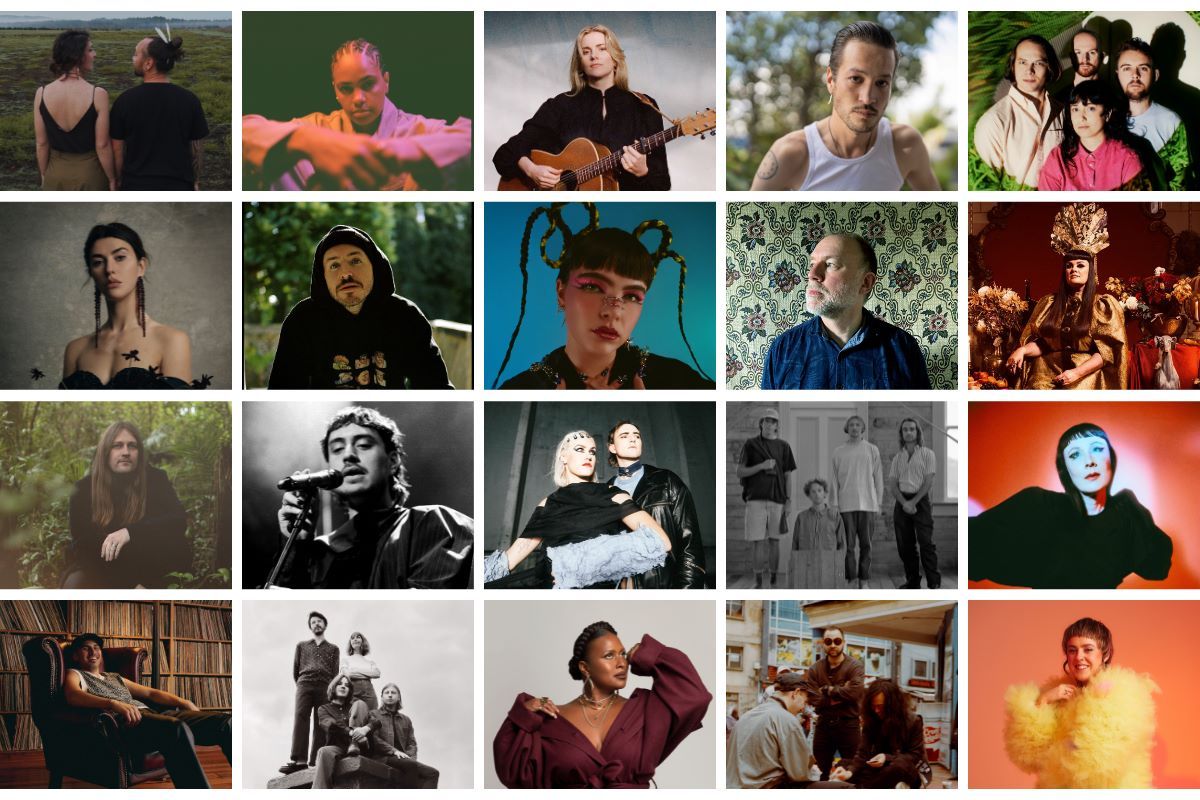 Those in the running for the music awards for NZ artists chosen by NZ Artists have been revealed.
The 20 songs nominated for the 2023 APRA Silver Scroll feature some of the industry's most respected names like Tami Neilson (for Kingmaker this time, rather than her already hugely decorated Beyond The Stars), Marlon Williams, The Beths, BENEE, Kimbra, Avantdale Bowling Club, SJD and Unknown Mortal Orchestra.
One of the best parts of the Scrolls is the love given to the whole songwriting teams, rather than just the performer - and as the winner is voted for by Aotearoa's APRA members, that peer acknowledgement makes it such a crucial honour in our musical landscape.
• Aroā written by Emily Rice, Charles Looker, Te Kuru Dewes - performed by Aro
• Can't Fake It written by Jessica Bourke, Maarten Bokma, Max Oude Weernink, Bart Possemis - performed by JessB
• Desert Dove written and performed by Holly Arrowsmith
• Don't Go Back written by Marlon Williams, Mark Perkins - performed by Marlon Williams
• Expert In A Dying Field written by Elizabeth Stokes, Jonathan Pearce, Benjamin Sinclair, Tristan Deck - performed by The Beths
• foolish thinking written by Kimbra Johnson, Ryan Lott - performed by Kimbra ft. Ryan Lott
• Friday Night @ The Liquor Store written by Tom Scott, Christopher James - performed by Avantdale Bowling Club
• Green Honda written by Stella Bennett, Luka Kloser, Elvira Anderfjard - performed by BENEE
• i just can't wait written by Sean James Donnelly - performed by SJD
• Kingmaker written and performed by Tami Neilson
• Layla written by Ruban Nielson, Kody Nielson - performed by Unknown Mortal Orchestra
• Live Wires written by Shannon Fowler - performed by Tom Lark
• My Baby's Like A Hurricane written by Whaanga arahi Main-Baillie - performed by Arahi
• Smooth It Over written by Ash Wallace, Gabriel Everett, Sophie Mashlan, Anton Rundberg, Julia Karlsson - performed by Foley
• Something written by Oscar Mein, Henry Francis, Conor Feehly, Max Holmes, Tom Healy - performed by Soaked Oats
• Take My Hands At Night written and performed by Ebony Lamb
• Te Atarau written by Mohi Allen, Daniel Martin, Rukuwai Allen - performed by Mohi
• The Crab / Waterbaby written by Hollie Fullbrook - performed by Tiny Ruins
• Travel With Me written by Deva Mahal, Marika Hodgson - performed by Deva Mahal
• You Are written by Naomi Ludlow - performed by Ny Oh
Te Kuru Dewes could be in for a busy night. Like Mohi Allen and Daniel Martin, he's in the running for both the Scrolls and the Maioha Award (which celebrates Māori composition and songwriting) where he's nominated twice, as is Jordyn Rapana AKA Jordyn with a Why: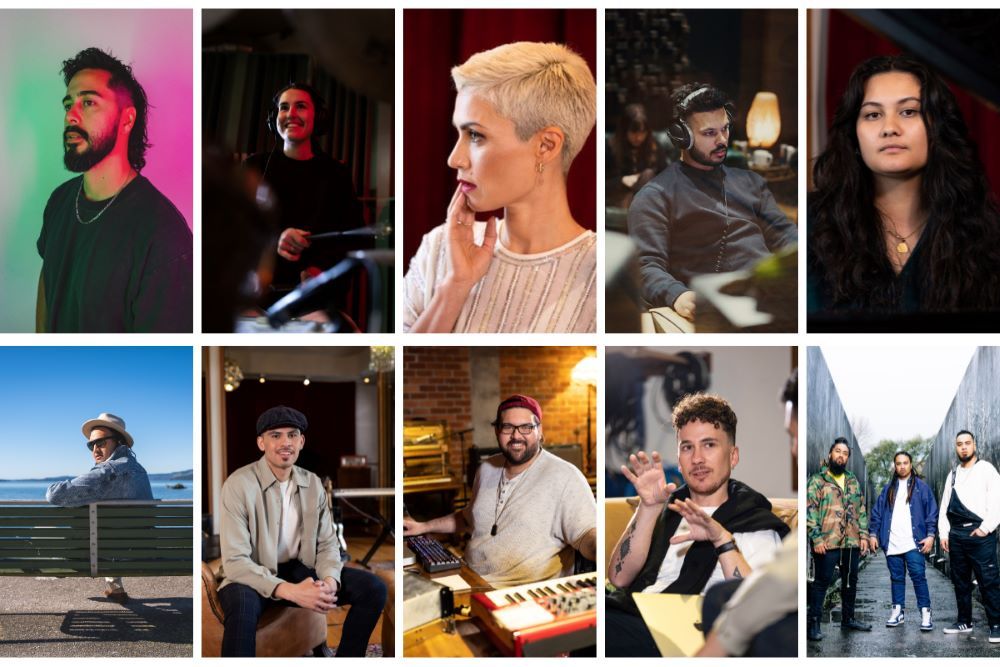 • Don't Rush written by Te Kuru Dewes, Anna Coddington, Jordyn Rapana, Daniel Martin - performed by Te Kuru Dewes, Anna Coddington, Jordyn with a Why
• E tama written by Hamiora Tuari, Ani Piki Tuari, Tame Tuari, Tatana Tuari and Matt Sadgrove - performed by Tuari Brothers
• Me Pēhea Rā written by Mohi Allen, Hēmi Kelly, Amy Boroevich, Noema Te Hau III - performed by Mohi
• Nui te Aroha written by Eugene Temara - performed by O.R.A (Origin Roots Aotearoa)
• Raumati written by Jordyn Rapana translated by Te Kuru Dewes - performed by Jordyn with a Why
Bic Runga, APRA NZ's Writer Director and former Silver Scroll winner states "Voting for Aotearoa's best songs is a difficult task for APRA members - a song's power is subjective, its magic impossible to measure. But there's no doubting the aroha, lyricism, and musical skill that has gone into each one of these high-quality works.
"This is a fantastic shortlist of masterpieces and future classics that demonstrate the vibrancy and good health of songwriting in New Zealand today."
Voting for the Top 5 Silver Scroll songs and Top 3 Maioha waiata closes 24 July - with the winners named in October. and you can give them a listen on this Spotify playlist.
Top draw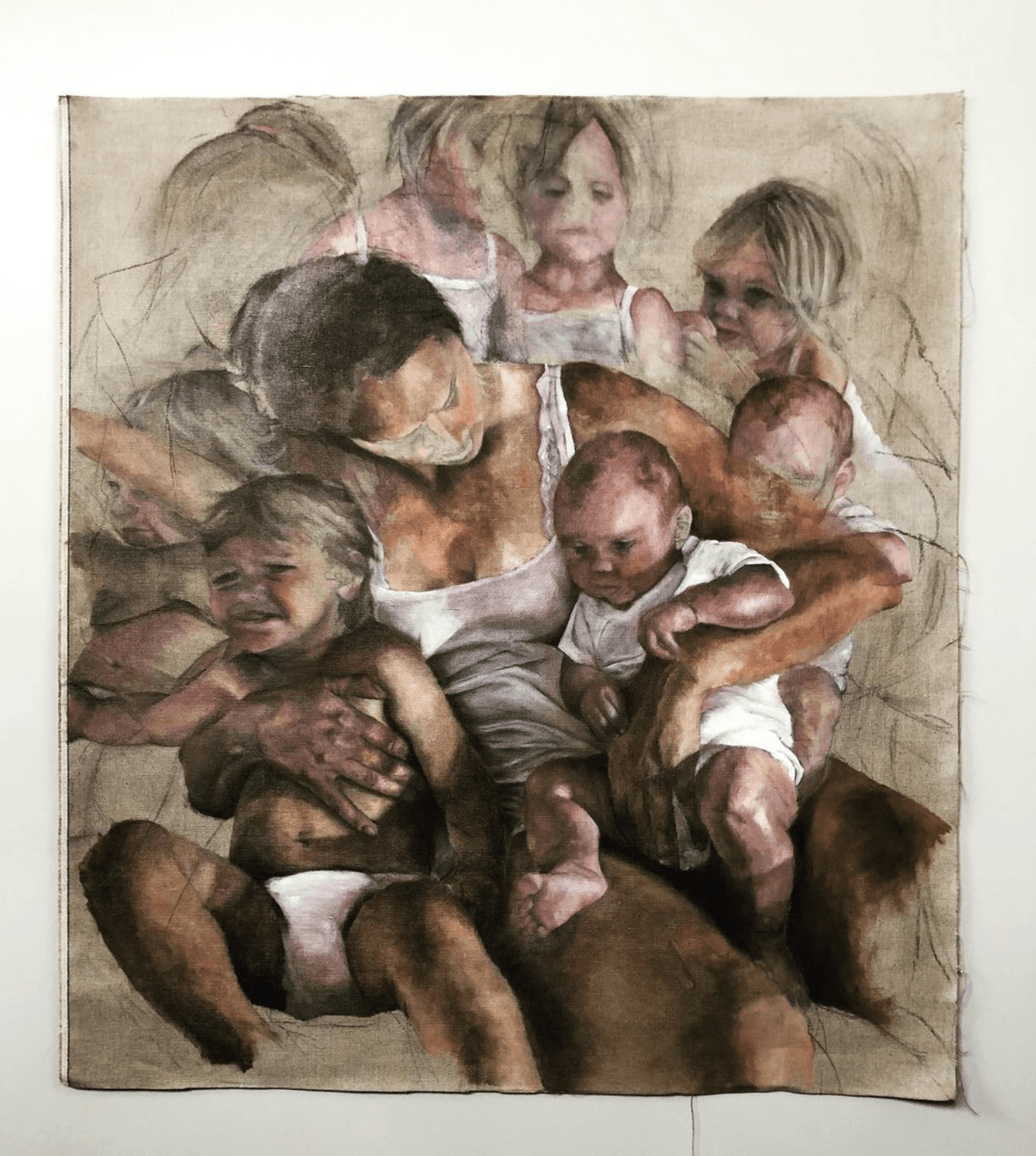 From 500 entries, 86 works have been shortlisted for this year's Parkin Drawing Prize - bringing with it a great chance for artists have their work seen - and just as importantly, bought.
As well as a sparkling array of talent, the creativity of material is impressive as well - including a reused ironing board cover, Bell original tea, piano keys, harakere, bricks and potato bags.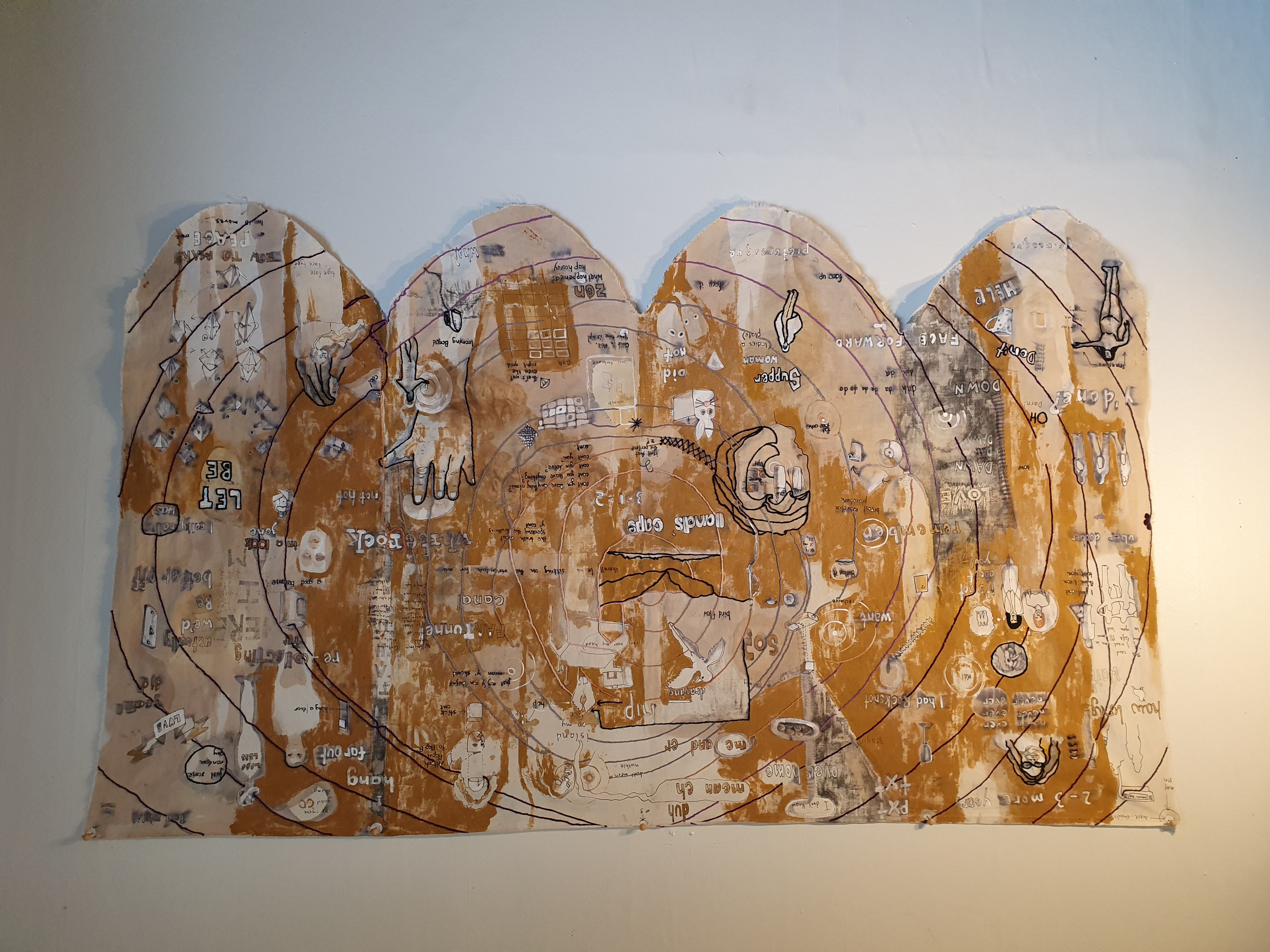 Patron Chris Parkin notes "It's once again thrilling to see such a strong number of entries with a range of mediums used. It goes to show that in the face of adversity, creativity in all its forms seems to thrive, and the human spirit shines through."
The finalists will be featured in an exhibition at Wellington's NZ Academy of Fine Arts from 2 August - 11 September - with the winner, as judged by Auckland Art Gallery CEO Kirsten Lacy, claiming $25,000 at the opening gala.
Works in the award exhibition range in size from the small (1mm x 1mm) to the very large (2850mm x 1100mm), with all of them up for sale - a great opportunity for many of the artists who aren't represented by a gallery.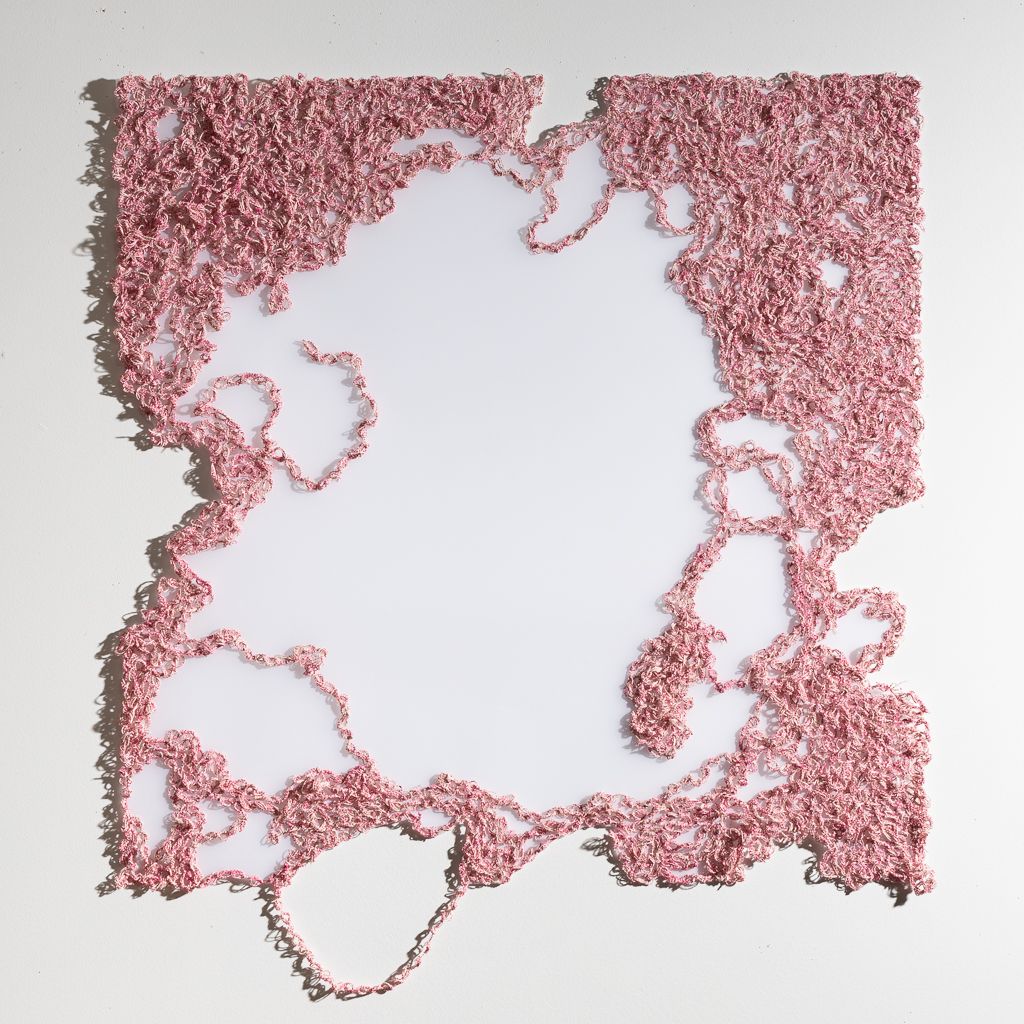 Filmmakers get ready for their spotlight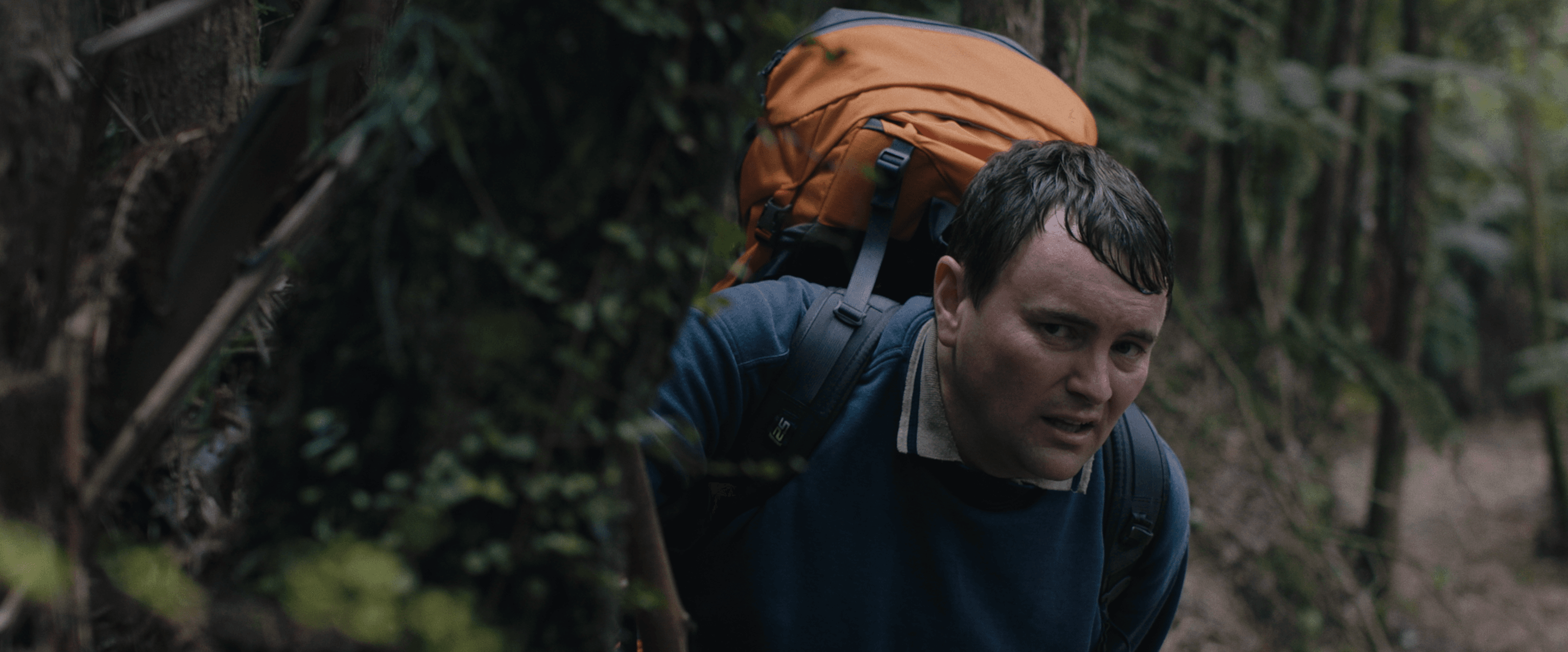 Movie and documentary buffs have spent the week poring over the confirmed full line up for this year's NZ International Film Festival - and while there are of course many worthy and anticipated overseas offerings, there is a great homegrown selection to rip into as well.
In all, 28 local films will be getting a run on the festival's silver screens across the motu - with Bad Behaviour looking like it could be a star turn. It's made by talented filmmaker Alice Englert in her feature debut- carving her own name in an industry where her mother, Dame Jane Campion, has done pretty well for herself. It's a great cast including Englert herself, NZers Marlon Williams and Ana Scotney and headlined by Jennifer Connolly (herself a child star with Labrynith).
Others to keep an eye out for include Loop Track, the directorial debut of the multi-talented Tom Sainsbury, while The Paragon is the same for Michael Duigan.
On the music front, King Loser sounds like a great insight into a true kiwi cult group - and Tiki Taane in Session with CSO (below) will be popular with Christchurch audiences.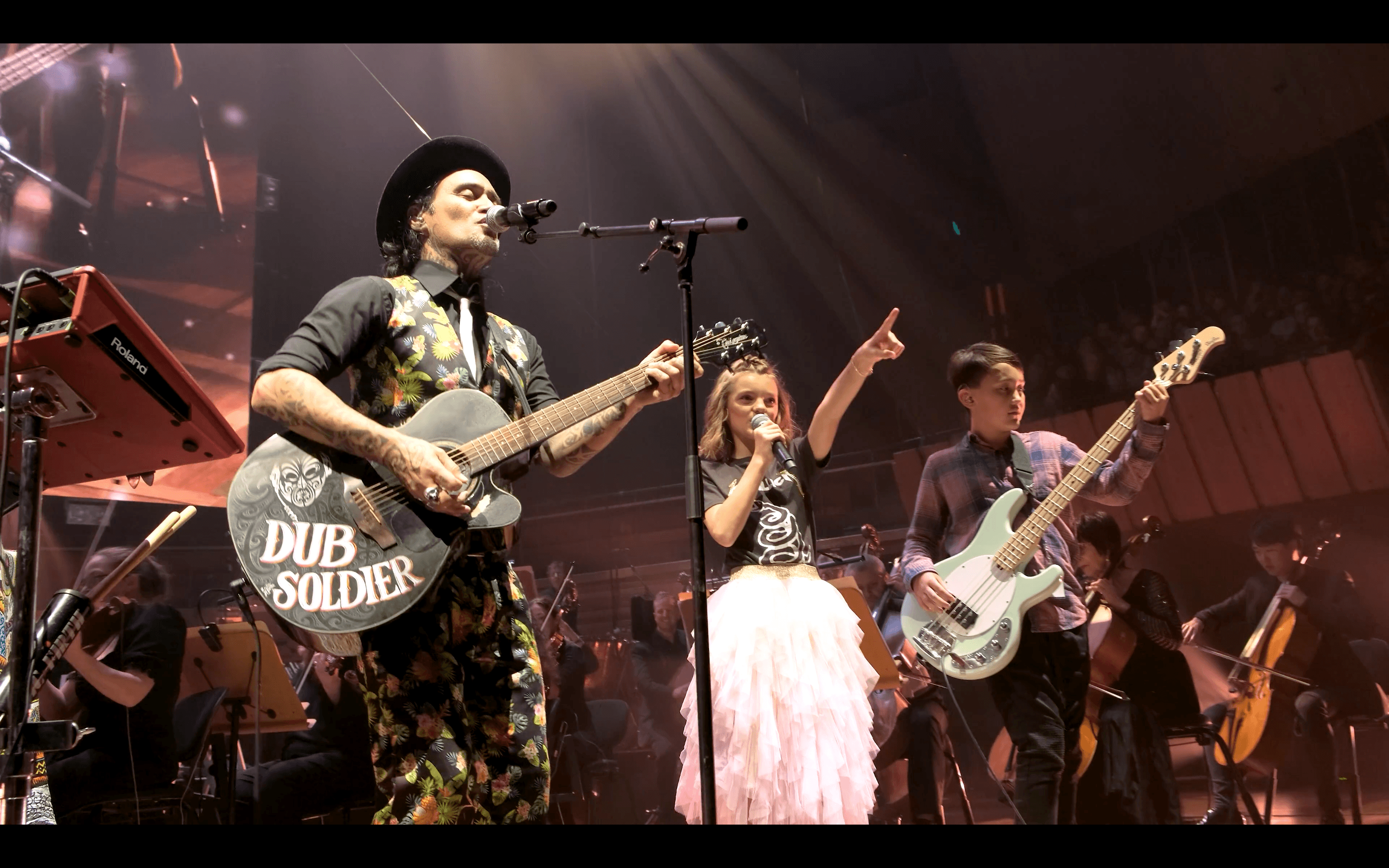 Creativity flowing freely
There's a real feeling of events and creative happenings beginning to ramp back up, with some cool opportunities from North to South.
Starting this weekend and going all July, Auckland's Tautai Gallery is hosting a series of workshops and a reading room designed for tamariki and their whanau called Titiro ki muri, kia whakatika ā mua | Look to the past to proceed to the future.
Orgainiser Hana Pera Aoake told The Lowdown "I hope these workshops offer whānau the chance to come along and participate in a range of activities, that speak to the ways in which Matariki brings us together for a moment to pause, reflect and most importantly, to rest before we head into the new year.
As a māmā with a pepi who is both Māori and Samoan, it is so nice to have a space in which we can develop the kōrero around Matariki further to include and celebrate our connection as Polynesian people to the great ocean (Te Moana-nui-a-kiwa).
"I hope we have created an environment where we can feel comfortable learning and sharing about these different matauranga."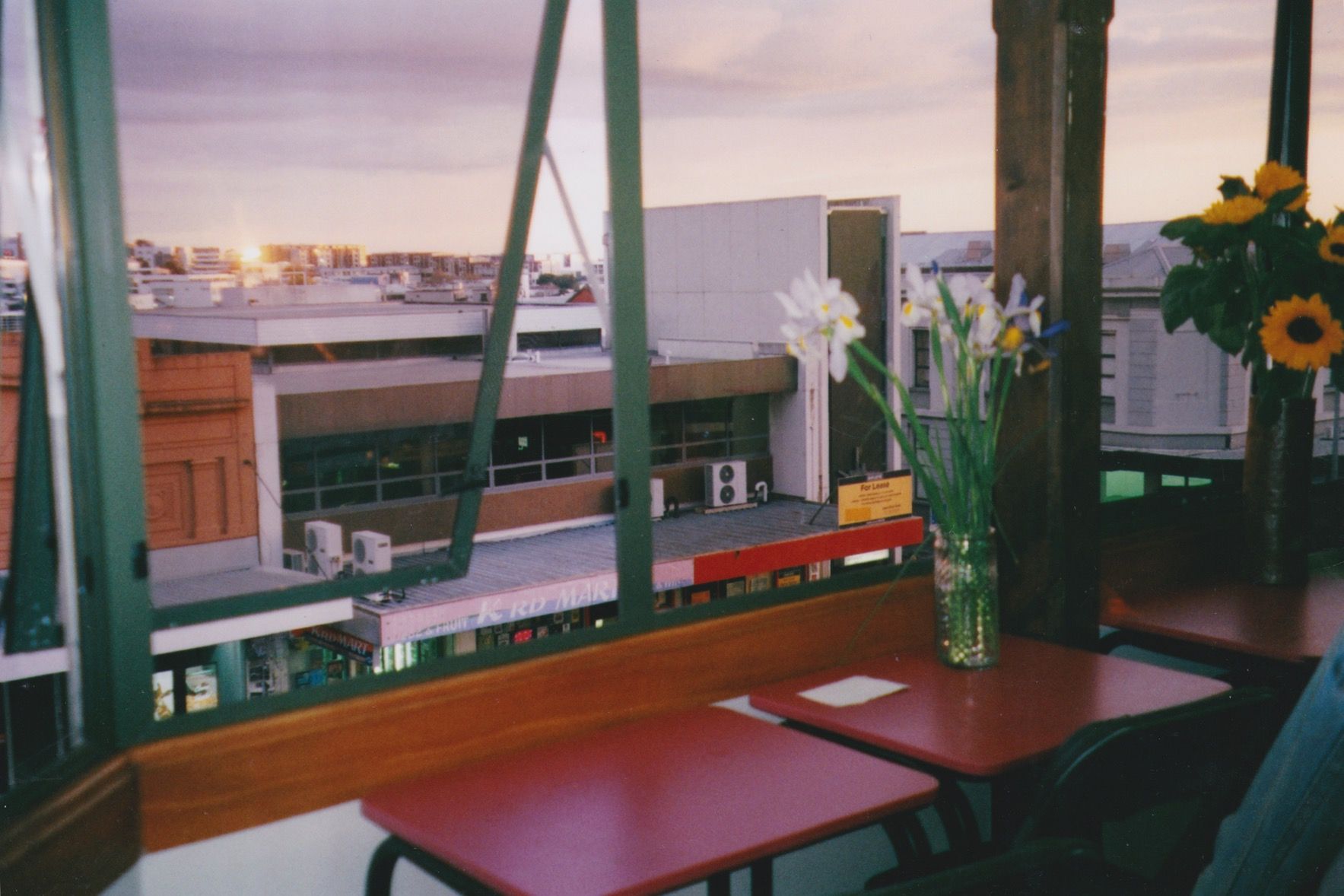 Samoa House Library will be acting as a sister reading room, with more workshops that correlate to our Matariki programme.
And down south, there's a real focus on bringing creativity to the community with Night of the Arts on Friday, 30 June in Invercargill's CBD.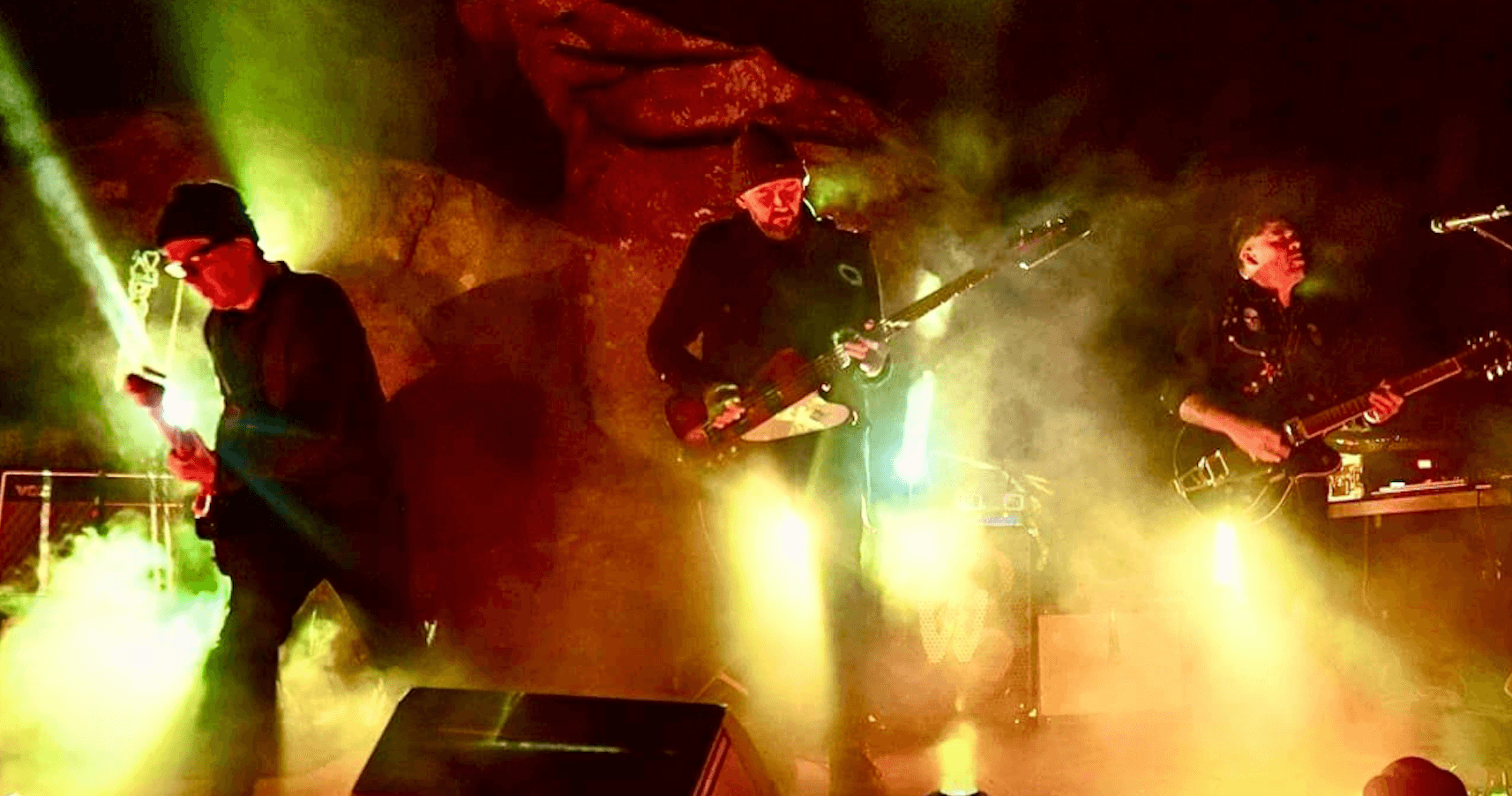 From Jazz to Choirs, live painting to light projections, beading workshops to ukelele performances, storytelling to steampunk promenades - it's an all-out effort to put on a free event to capture every imagination possible.
It's being put on by Arts Murihiku Trust - their Arts Activators Sylvie Chasteau and Lisa Benson told The Lowdown "Night of the Arts is a much-needed burst of colourful and joyful creative energy in Murihiku Southland. Not only is it a celebration of people being in their creative happy place, it's a night of discovery and an opportunity to experience and highlight the diverse and unique range of creativity we have here."
Any chance for creative practitioners to share their talents with a new audience is one that should be embraced.