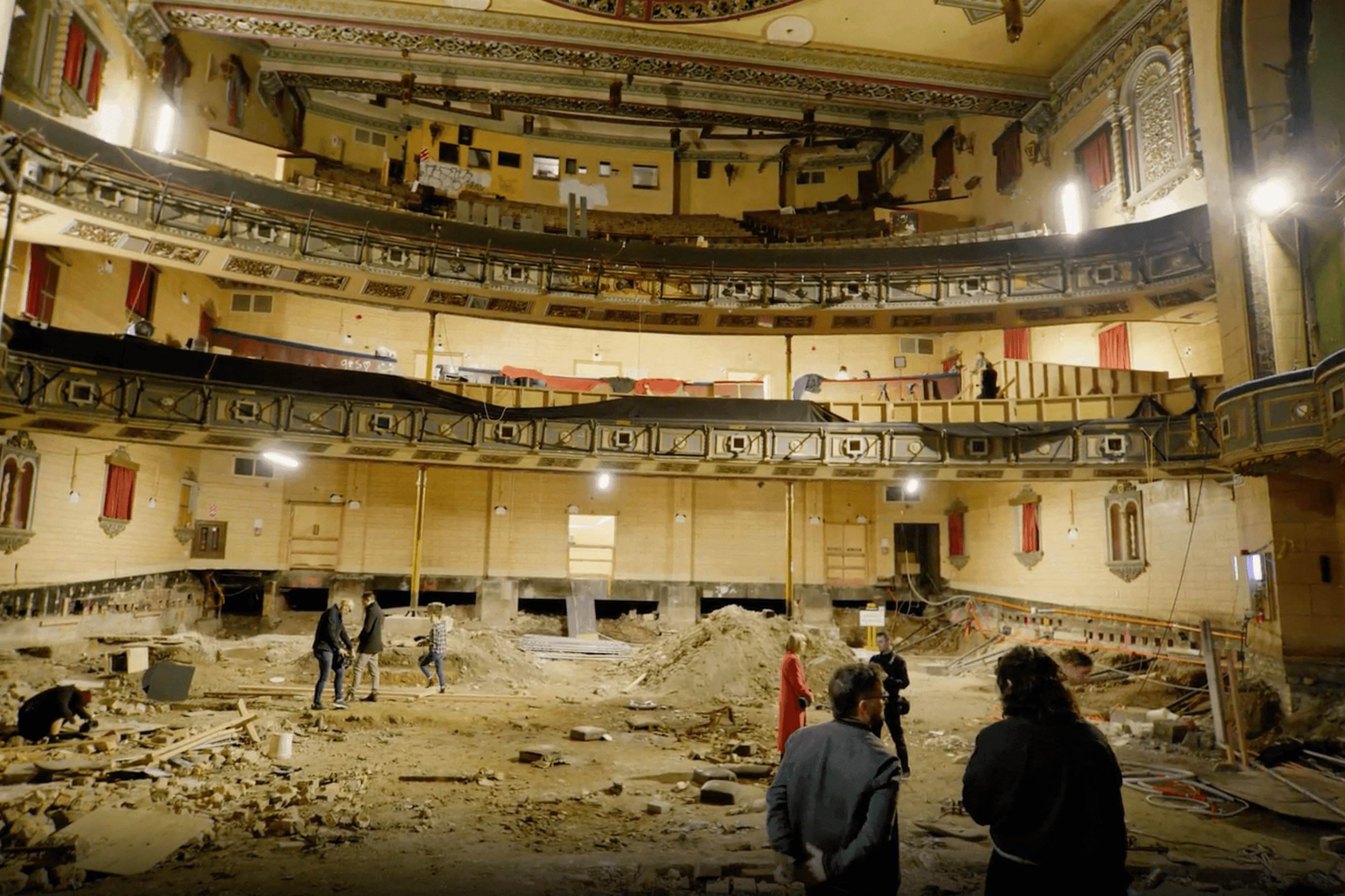 There's no question that when it comes to Auckland's St James Theatre, it's near impossible to separate emotion from the discussion.
Call it romance, call it heritage, call it tradition - in a CBD that's largely unrecognisable from the one so many Aucklanders grew up in, it's only natural for sentiment to be strong when it comes to reviving a former jewel in the city's creative crown.
After all, it's a place where countless souls have a deep connection and fond memories of viewing performances that resonate to this day.
The news of a $30 million boost to 'Save the St James' was immensely well-received in creative circles, with the government and Auckland Council finally making a pledge to match each other's contribution. Given Auckland Council set aside its $15m in 2017, this has been protracted, to say the least - just ask those who campaigned for the theatre's stay of execution over the past 15 years.
But if sentimentality is removed - and considering taxpayer and ratepayer money is going into the rebuild of this storied complex - there are reasonable questions being asked in some quarters.
One of Aotearoa's leading arts philanthropists and Co-Founder of Waiheke Island's Connells Bay Sculpture Park John Gow posed this to The Lowdown:
Does Auckland's CBD need another large theatre?
Gow explains his concern for the knock-on effect. "Auckland currently has at least four significant theatre/performance spaces in the CBD. Two are Council owned and funded (Aotea Centre and The Civic) and two receive significant funding from Council or Auckland Amenities Regional Fund and are trust-owned (ASB Waterfront Theatre and Q Theatre).
"There are other large arena venues and many other smaller spaces all of which are very important venues for the wider Auckland area."
No one can accuse Gow of not standing up for the arts - this isn't an opinion from someone on high who doesn't 'get' the importance of supporting the creative sector. What impact a revamped St James will have on other venues in the area is fair to discuss.
Gow points to the restoration of the Civic 25 years ago which cost $43m - his expectations that the St James project could cost between $50-$60m are in line with many other assessments.
Private funds of about $15m have already been invested by Auckland Notable Properties Trust and the apartment developer Relianz, with more expected. Owner Steve Beilby's estimate of the total project budget for the restoration phase is expected to be $45m-$55m.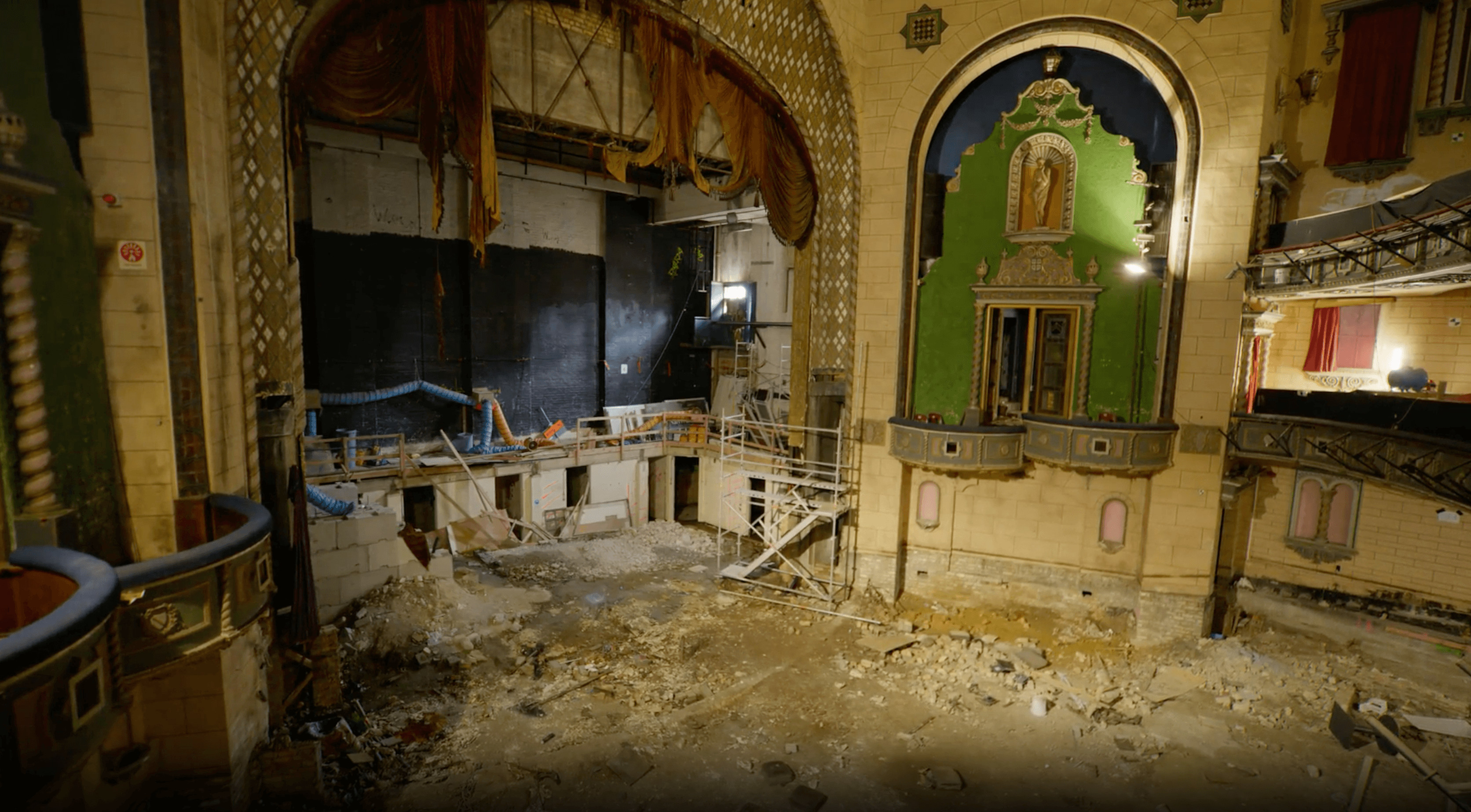 Gow underlines his stance. "It's sad that the St James fell into such disrepair but let's not pour tens of millions into its restoration and ongoing operation at the expense of existing theatres and performance spaces."
With the question posed to Beilby, he responded:
This is recycling and sustainability on a large scale. Restoring the St James is the cheapest new venue Auckland will get.
"There are few venues of this nature and capacity - around 2400 people standing or 1400 seated. The Theatre also occupies a unique position in the arts ecosystem as an ideal venue for live music in the city.
"There are several features that set the St James apart from other comparable theatres, such as the capacity to hold standing gigs, which the Civic cannot.
"This contribution from government could help to secure the reopening of the Theatre as a lower-cost venue for performing artists in Central Auckland. We expect this to have significant benefits for the sector, including enhancing opportunities for access and participation in the cultural sector, offering opportunities to increase revenue for performing artists through increased ticket sales, and ensuring opportunities for underserved communities to access facilities of this scale."
Gow suggests some transparency surrounding how these decisions are being made would be of benefit. He proposes that the St James restoration business case that helped secure the $30m funding be put forward for public scrutiny.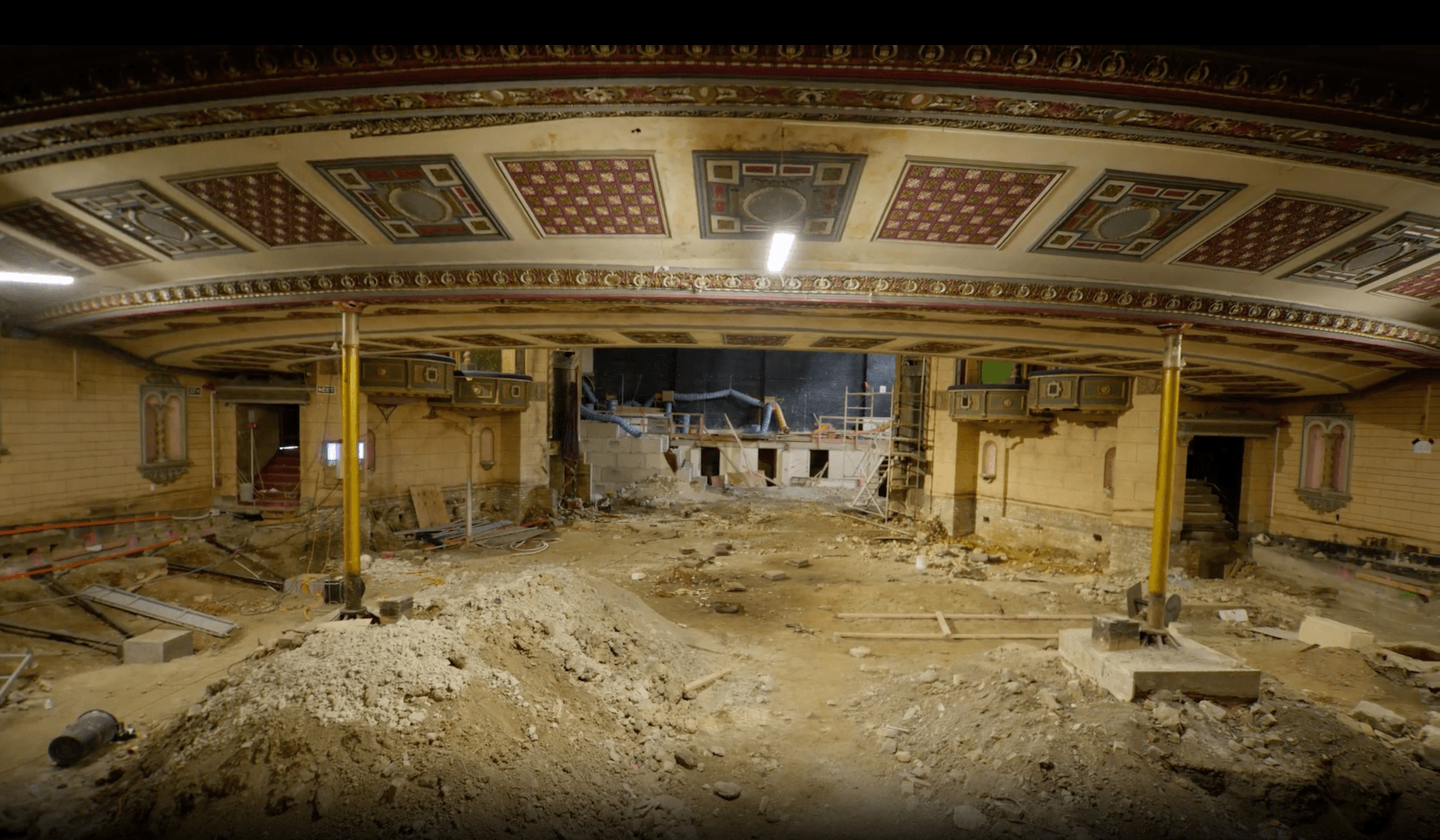 He's also eager to know "Has a business case study been prepared that looks at what the existing Auckland venues offer? What the current audience capacity is and how much of that capacity is currently being utilised, what future audience demand is projected, what Council funding is currently going into the existing venues and do they need more, what are the projected annual operational running costs and maintenance costs, what the annual funding support for the St James from Council will be sought, have they allowed for depreciation funding?"
There are still hoops for the St James restoration backers to jump through - which includes conditions on the government's $15 million to ensure that key objectives for funding this project are met. These funding conditions will be developed following engagement with the building's owners, Auckland Council, Heritage New Zealand Pouhere Taonga and mana whenua.
And Auckland Mayor Wayne Brown - no stranger to threats of arts funding - has made his stance perfectly clear. NZ Herald has quoted him as saying "If construction is not underway by June 2024, we will withdraw the funding and recommend the building is demolished.
"This should provide the impetus for owners to get on with the project."
Given its stature as a Heritage NZ Category 1 listed building, bowling it doesn't sound like Brown's decision to make - though his role in knocking down His Majesty's Theatre in 1987 hasn't been lost on some commentators.
In the same article, Bielby stated "We are confident there is enough funding in place to start the project and complete stage one" - which focuses on foundational repairs, earthquake strengthening and structural improvements.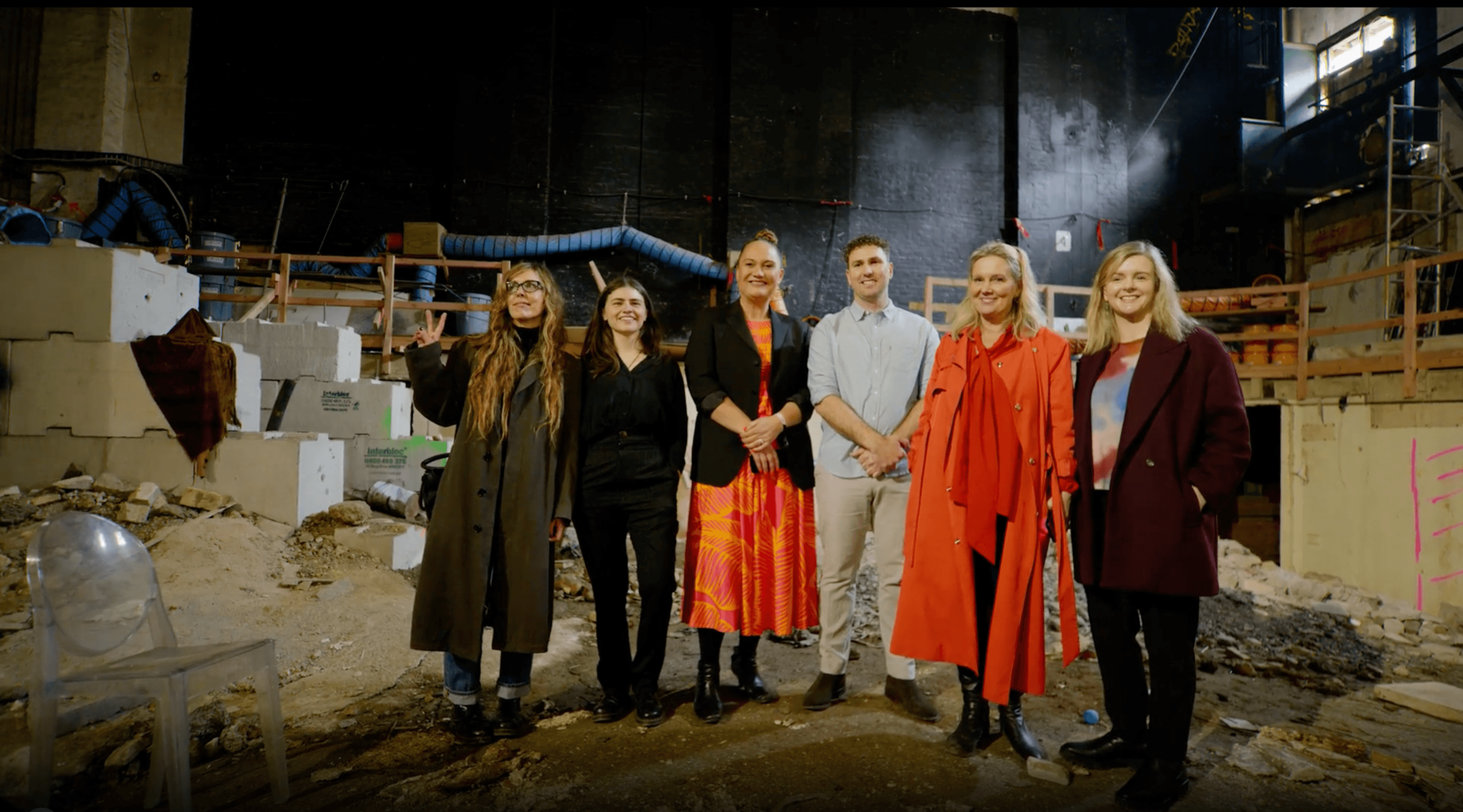 The Spinoff has a strong first-person rundown of how the announcement of the government investment went down at the iconic venue and notes Bielby anticipates "shovels in the ground" early next year - with a public-facing target of having the venue open in time for its 100th anniversary in 2028, while privately optimistic it can be done by 2026.
It has been stated that the preservation and conservation of the theatre is no longer dependent on the construction of the adjacent apartment complex and the St James restoration project can now proceed under its own timeline
But Gow wants to hear publicly whether or not that eventual apartment complex will "restrict the future operation of the venue and if so, does that compromise its future use?" Given the issues Eden Park and Western Springs have had with their residents' associations when it comes to timing and volume (both in the decibel and frequency contexts) of events, it's one worth clarifying - although residing in the CBD is certainly treated differently than in the suburbs.
Bielby states that "Operational decisions for the theatre is a conversation for the future once the St James Theatre building has been saved - strengthened and prepared."
All involved in this conversation have the same desire - a thriving and engaged arts precinct in the heart of Tāmaki Makaurau. It should be remembered - once history is gone, it doesn't come back. It makes sense to fight for it. It's also worth noting that sustainability is crucial for the sector - it's important that is kept on par with sentimentality.
Beacon of light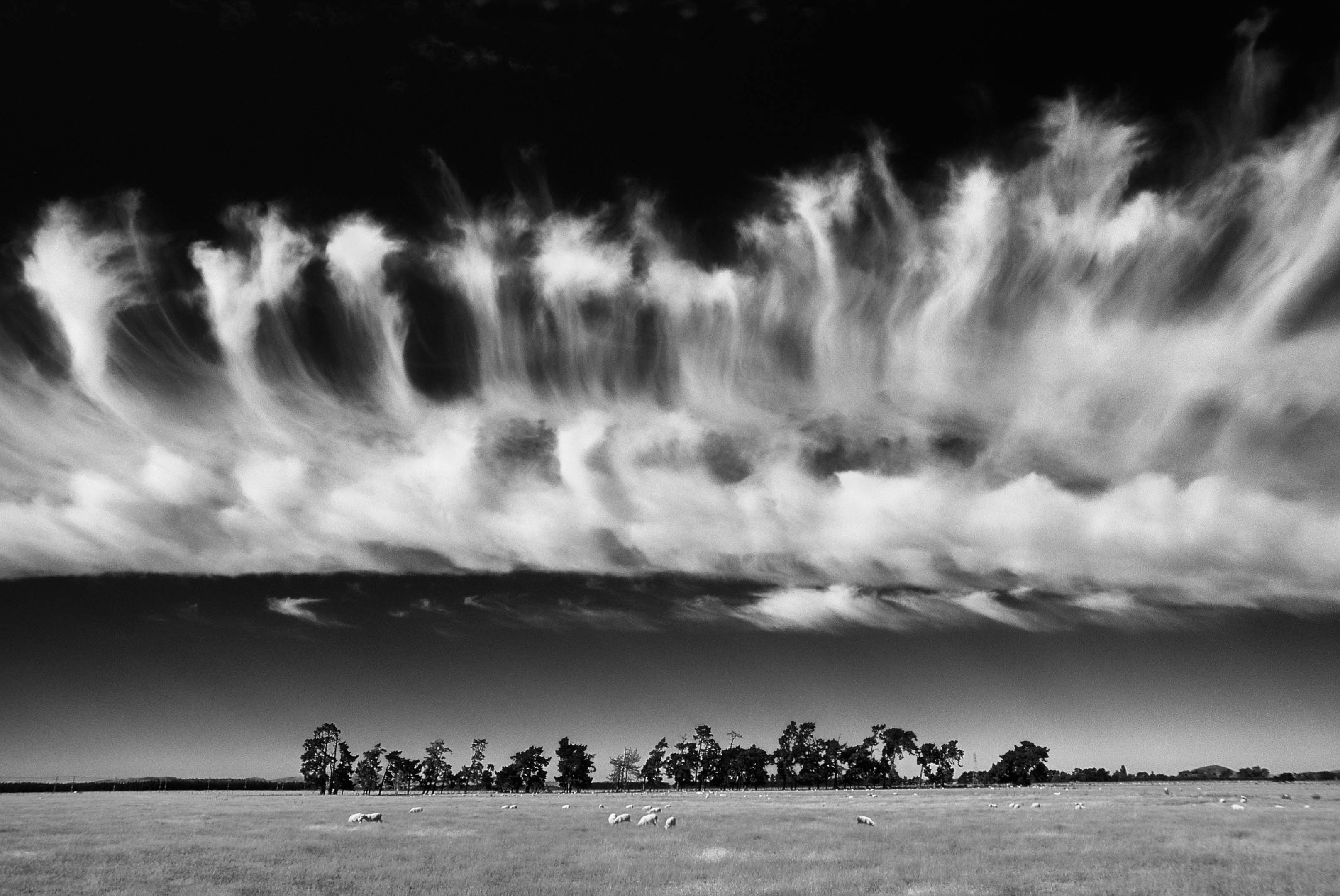 Speaking of dedication to preservation, one of the country's most passionate heritage architecture photographers is getting the spotlight of his own this weekend.
Grant Sheehan - whose activist photography played a role in helping save Wellington's St James Theatre from destruction many moons ago - is the subject of a documentary making its World Premiere in the capital's Roxy Cinema on Sunday (30 July) - as part of the New Zealand International Film Festival (NZIFF). It's filmmaker Robin Greenberg's eighth premiere to screen at NZIFF.
Grant Sheehan: Light, Ghosts & Dreams was filmed over a five-year period - including the pandemic - and focuses on the life, the art and the creative process of the avant-garde New Zealand photographer and publisher over the past four decades, along with his creative AI explorations.
Sheehan told The Lowdown "Having a documentary made about my life and work is not something l had ever really thought about, so when Robin approached me to say she'd like to make this film, l was initially ambivalent.
"After viewing two of Robin's other films, it was clear she possessed a sense of integrity and a clarity of narrative - so I decided to embrace the project.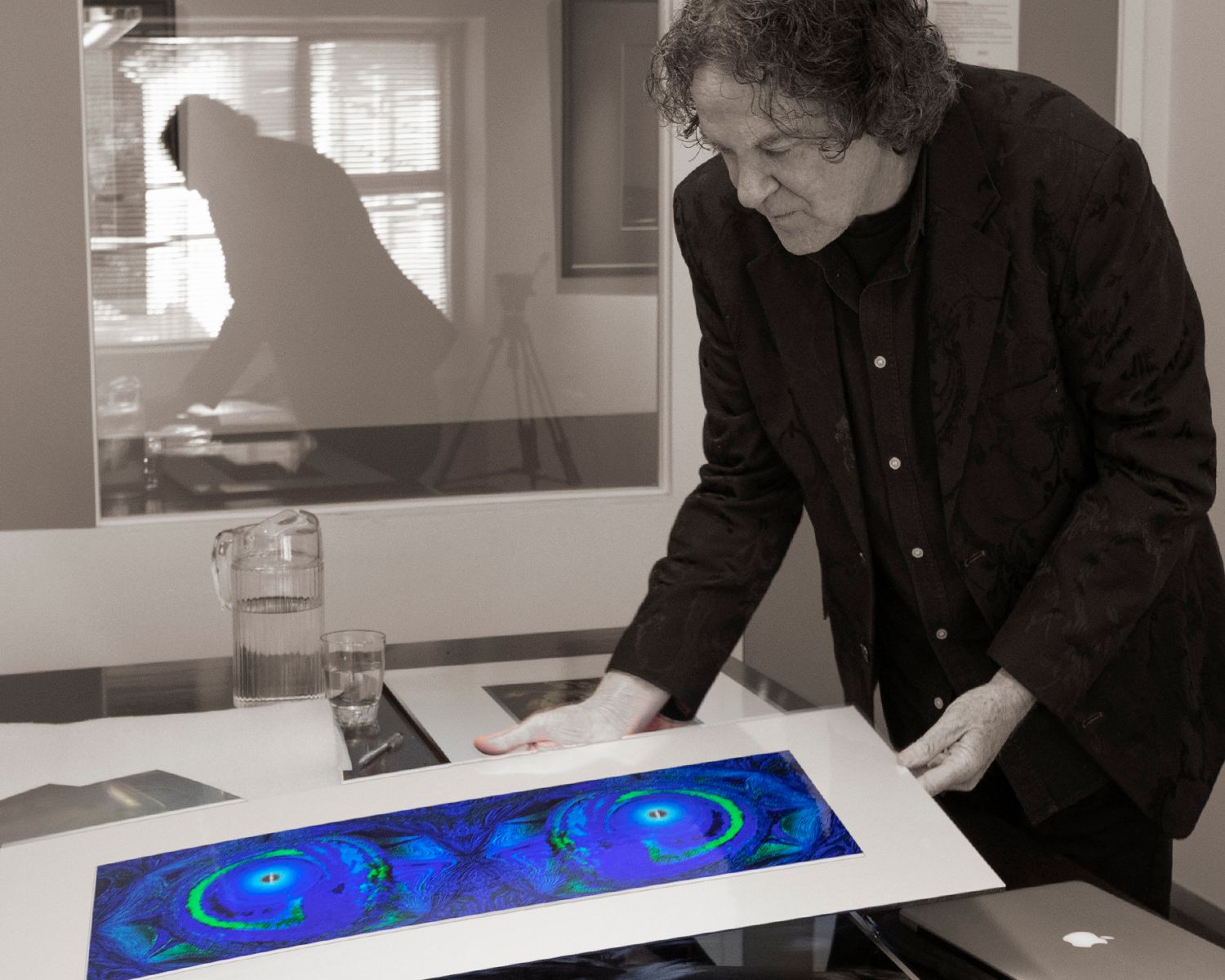 "Once the shooting got underway with the 'skeleton' crew it turned into quite an adventure, often fun, so much so that I felt a bit sorry when it finally came to an end.
"For me, it was an opportunity to shine a light on areas of my work that are dear to me; heritage preservation and New Zealand lighthouses - and their now historic keepers - as well as my recent artificial intelligence project, Does Ava Dream.
"Another positive aspect was the wonderful and uplifting musical contribution my composer son, Rhian, made to the film.
"Now it's about to be out in the world and premiering in Wellington - and my hometown of Nelson - it all feels rather surreal. When l first watched the rough cut, it felt, to some degree, like an out-of-body experience.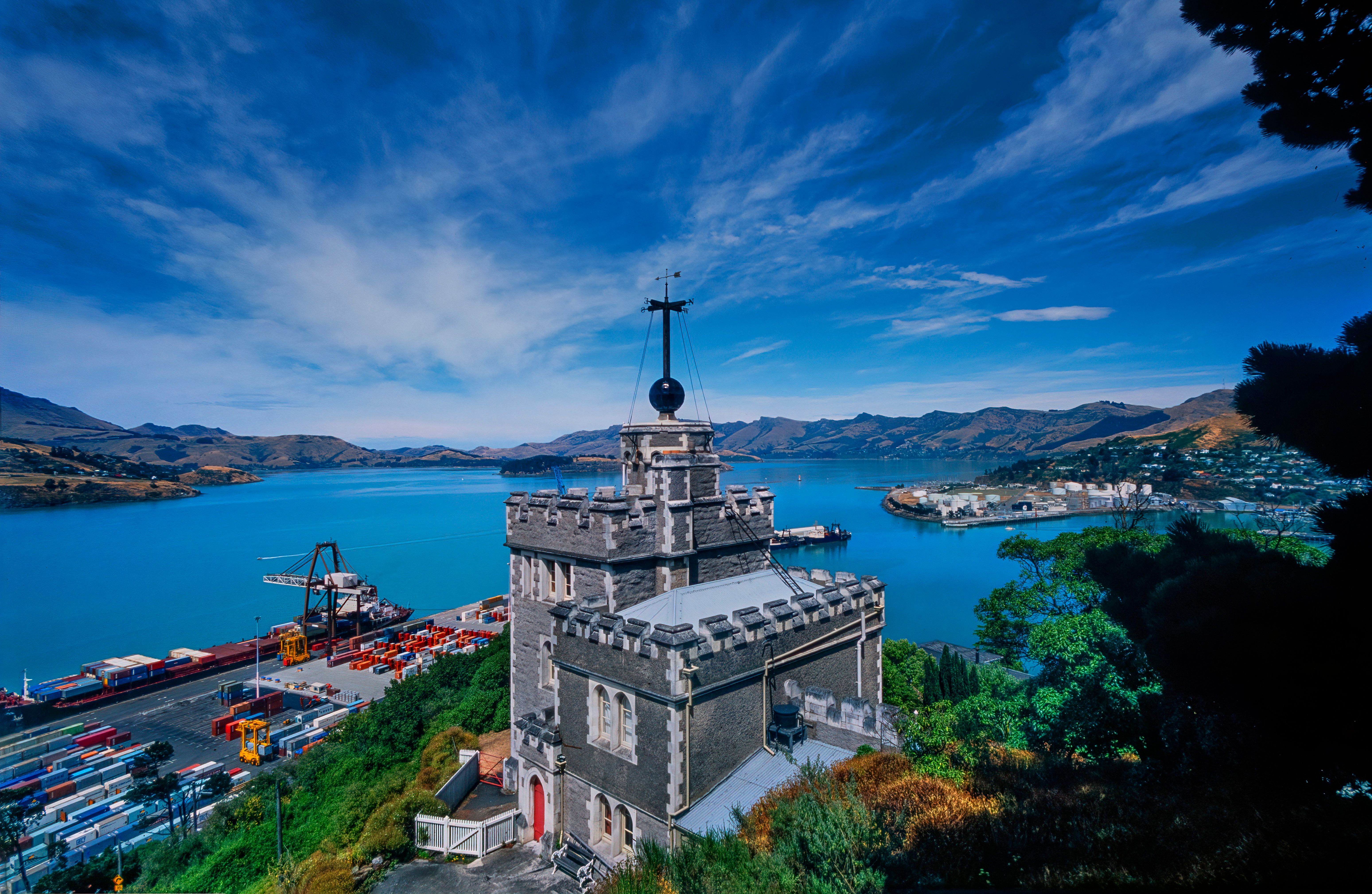 "They say your life flashes before you in seconds on the point of death - it's a bit like that, only spread over 119 minutes, and you're still alive after it ends...
"All in all, it was a unique experience being viewed through someone else's lens. I count myself fortunate to have been the focus of Robin's most recent film."
Public art's new profile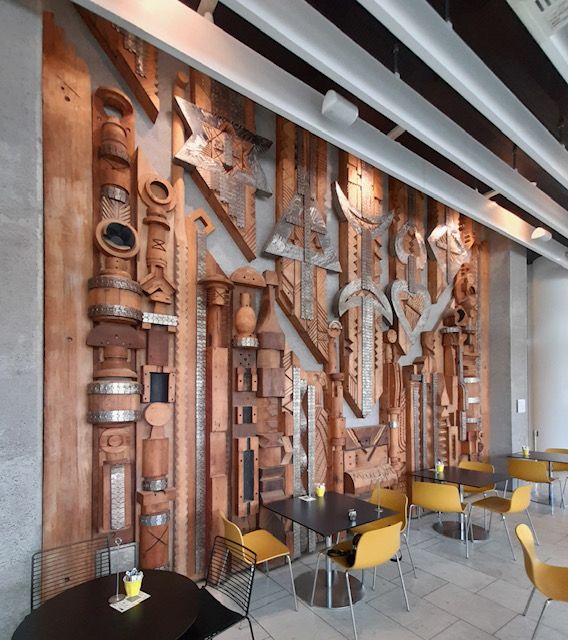 Keeping with the theme of keeping history as part of our future, New Zealand's first national register of 20th Century public art has gone live this week.
Public Art Heritage Aotearoa New Zealand (PAHANZ) was launched at Parliament by Minister for Arts, Culture and Heritage Carmel Sepuloni, established to find, document and protect what remains of Aotearoa's 20th Century public art. The register opened with over 380 works which can be searched by information about each of the artworks, the artists, and their locations
PAHANZ Co-Director Dr Bronwyn Holloway-Smith declares "Sadly, many 20th Century works have already been destroyed, hidden, or simply lost, while others remain undocumented and at risk due to a lack of public knowledge of their significance and cultural value. Through this initiative, we're hoping to change that."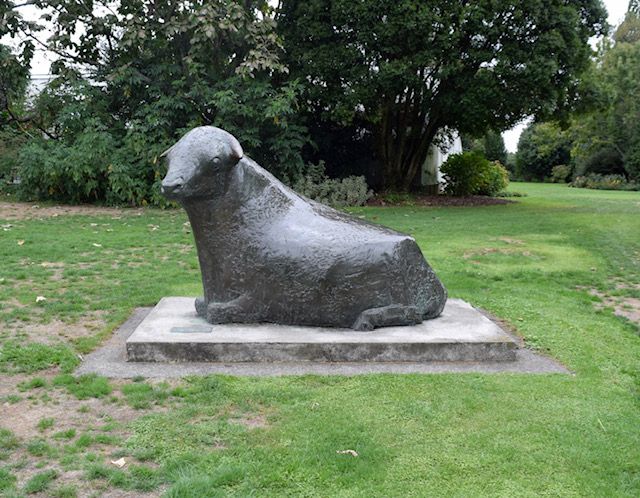 The register will be an invaluable resource for researchers, the arts community, local communities, and tourists, as well as local authorities.
PAHANZ is an initiative based in Wellington, out of Massey University's College of Creative Arts (CoCA), supported by Ministry for Culture & Heritage's Te Tahua Āki Auahatanga Innovation Fund. Dr Holloway-Smith and Co-Director Sue Elliott have spent the past six years researching and documenting to help promote and protect these works of significance.
Elliott notes "During the 20th Century and particularly post World War II, many of Aotearoa's most talented artists turned their attention to enriching public space, often hand-in-hand with leading architects. As a result, some of the largest and most ambitious artworks in the country were placed in publicly accessible sites throughout urban and regional centres.
"Many of these works are hiding in plain sight or have fallen victim to privatisation, and/or contemporary fashion trends among interior designers and architects of the 21st century. PAHANZ has been established to ensure that future generations of New Zealanders have knowledge of - and access to - these cultural treasures."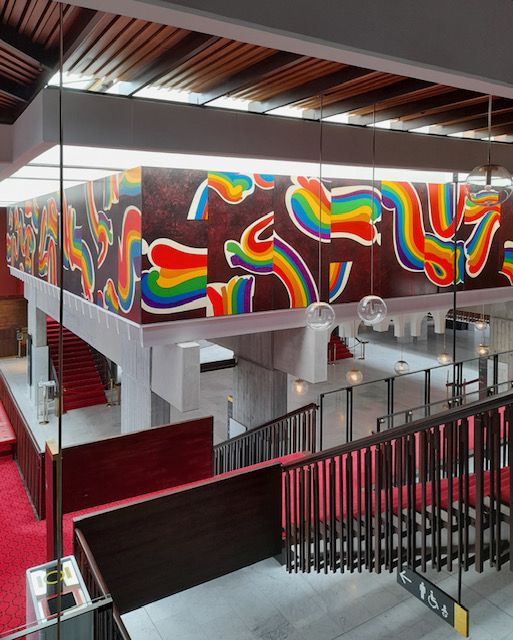 Elliot's not wrong in her assessment of the talent involved in this public art register, including iconic names like Rita Angus, Jim Allen, Ralph Hōtere, Molly Macalister, Colin McCahon and Dame Robin White.
With a further 900 works recorded that still require research, auditing, assessing, and uploading, this register will only grow - with PAHANZ calling on members of the public to assist in building the register and add to this taonga for future generations.
Long-lost Toss treasures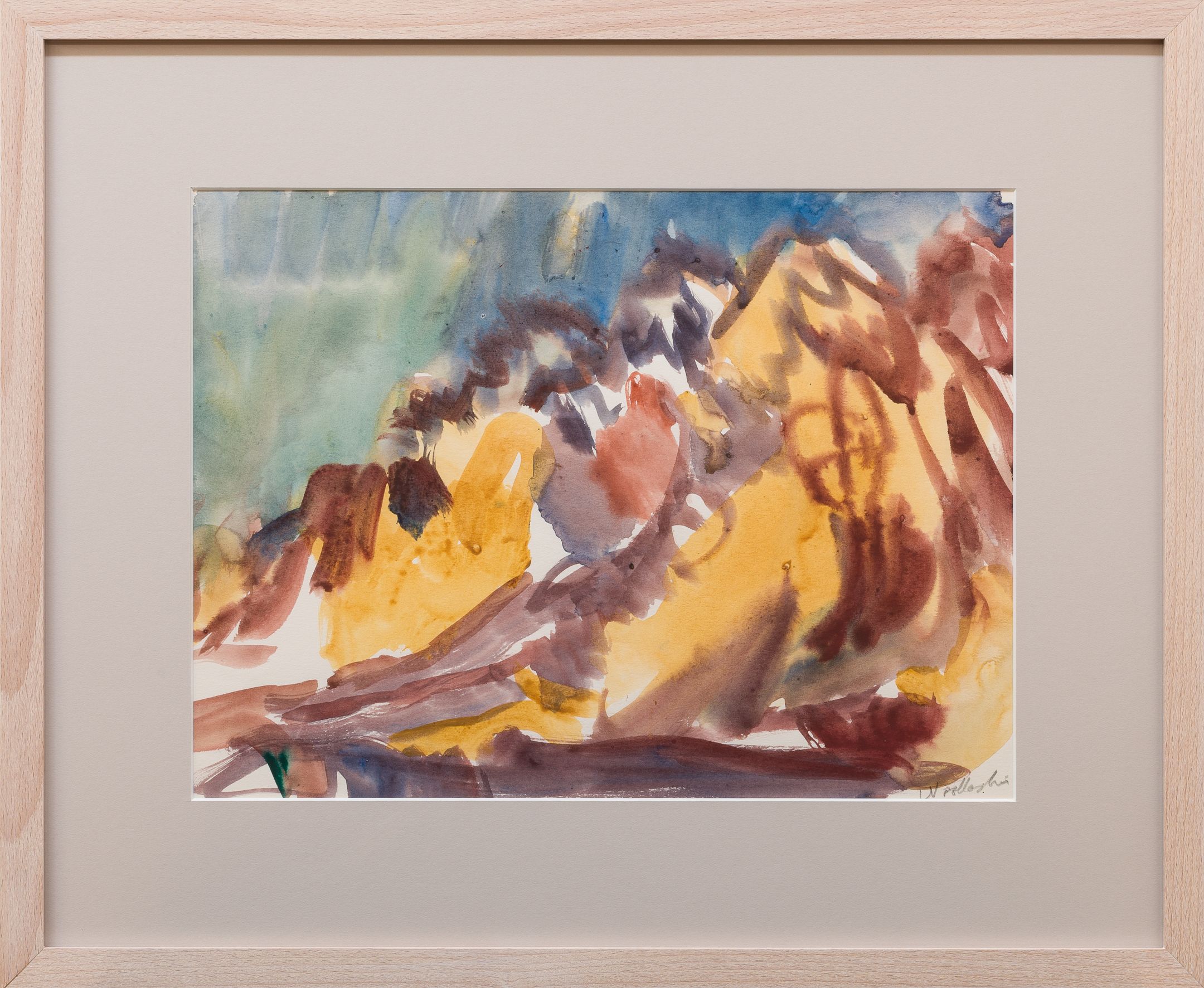 While on our leading artists of yesteryear, there's a rare chance for even the most seasoned art-lover to experience a first - with the opening of a Toss Woollaston exhibition containing paintings that have never been shared publically before.
Toss Woollaston: Unearthed Watercolours contains a series of never previously exhibited landscapes from the doyen of the field. They date from the 1960s through to the 1990s, traversing the distinctive geography of Lyttelton, Kaikoura, Moutere, Motueka, Queenstown, Makara, Kapiti coast, and the artist's beloved Bayly's Hill in Taranaki.
Wellington's Page Galleries' Director Marcia Page comments on the discovery. "The New Zealand landscape was the primary focus of Toss Woollaston's practice, and his preference was to capture the landscape in watercolour in plein air and then work these into major oil paintings back in his studio. Because of this, he painted many hundreds of watercolours as references for his larger works. These vibrant watercolours were catalogued by the artist and stored in folders where they have remained until recent years when we began working with the Woollaston family to curate and exhibit selected works."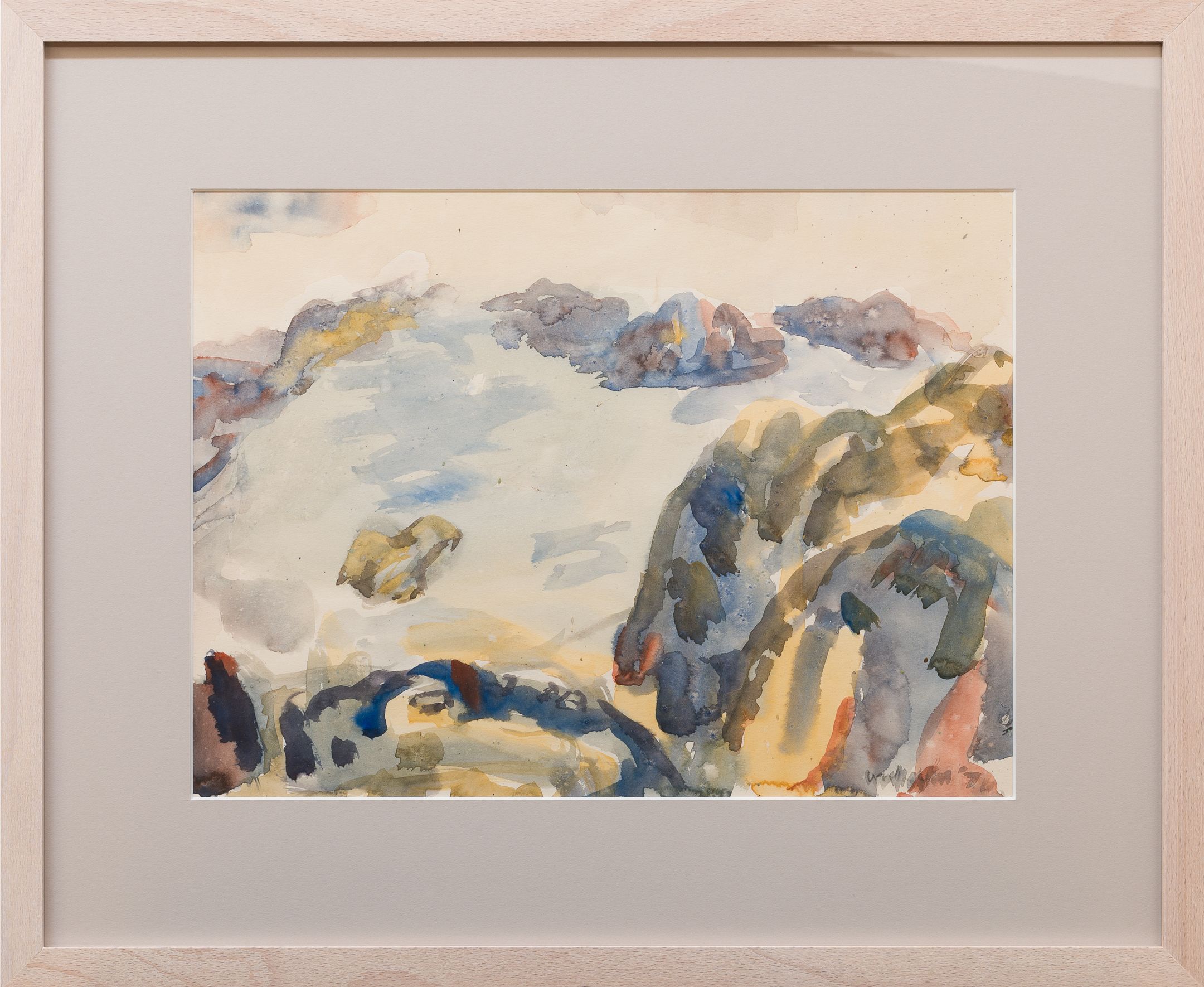 The Woollaston collection opens today (27 July - 19 August) at Page Galleries in a trio of simultaneously launched exhibits, alongside the widely admired Judy Darragh's Memory Foam and Vita Cochran's art-meets-design Holding Patterns.
Further north in Hamilton - the winner of the National Contemporary Arts Awards will be unveiled in a gala opening on Friday night (28 July) before the finalists' exhibition is made open to the public on Saturday (29 July).
Art enthusiasts can also hear from this year's guest judge, Melanie Oliver, as she discusses the award-winning artworks she has chosen and the winner of the career-defining $20,000 cash prize.
And the Thames creative community was up in arms after the discovery that one of renowned artist Michael Smither's sculptures, Colour Harmonics: a tribute to Richard Pearse, was defaced by tagging (below).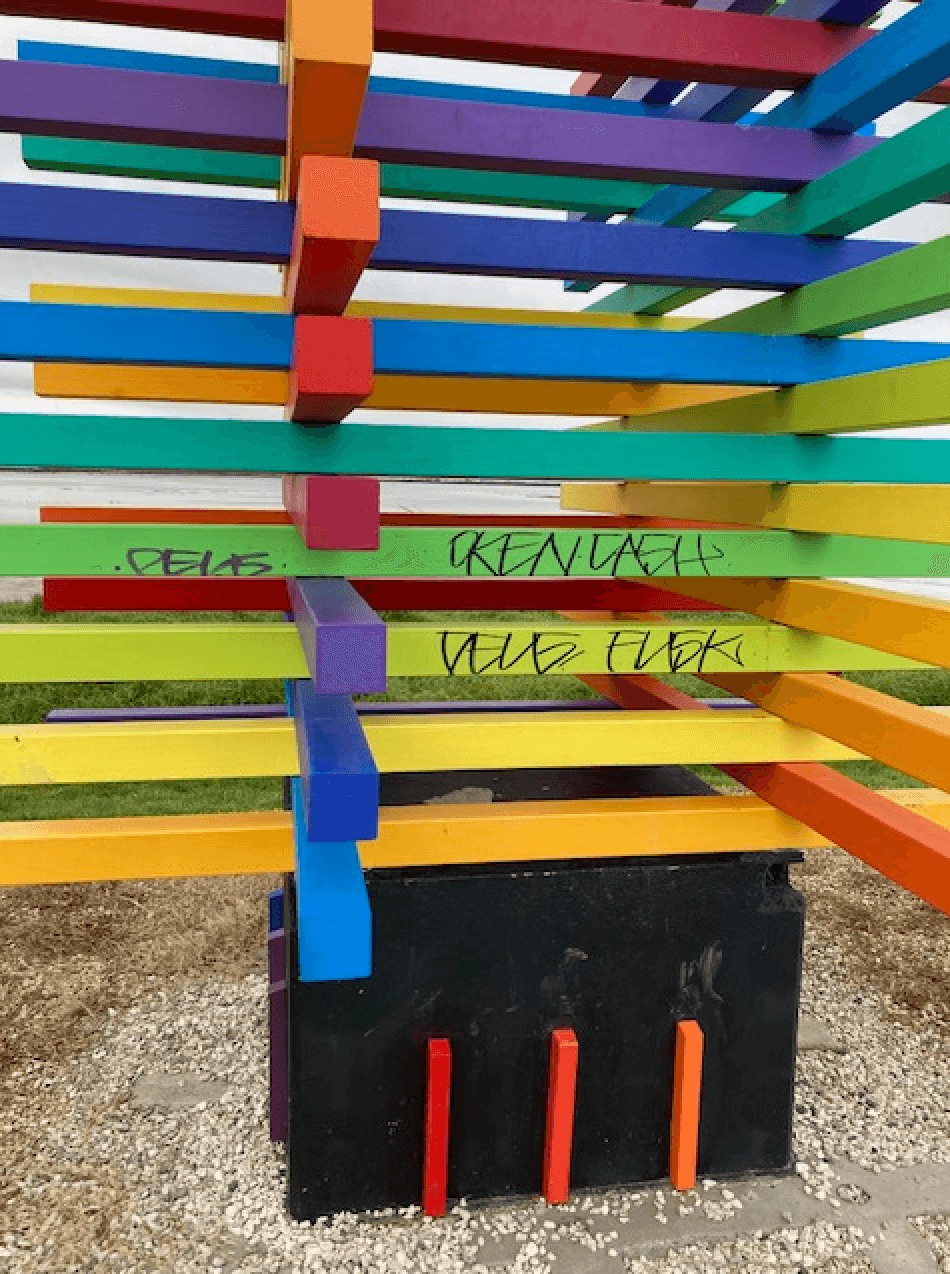 Smither is patron of the Thames Public Arts Trust, with his work first placed on display in 2012. It's had issues before - not from vandals but from mother nature - when it was blown over two years ago before being reinstalled with a reinforced concrete base and a repaint, reopening last year.
The sculpture has pleased the eye and challenged aspiring climbers for years, but never had to deal with graffiti previously Fortunately, damage is minimal and Parks & Reserves have been called in to repair.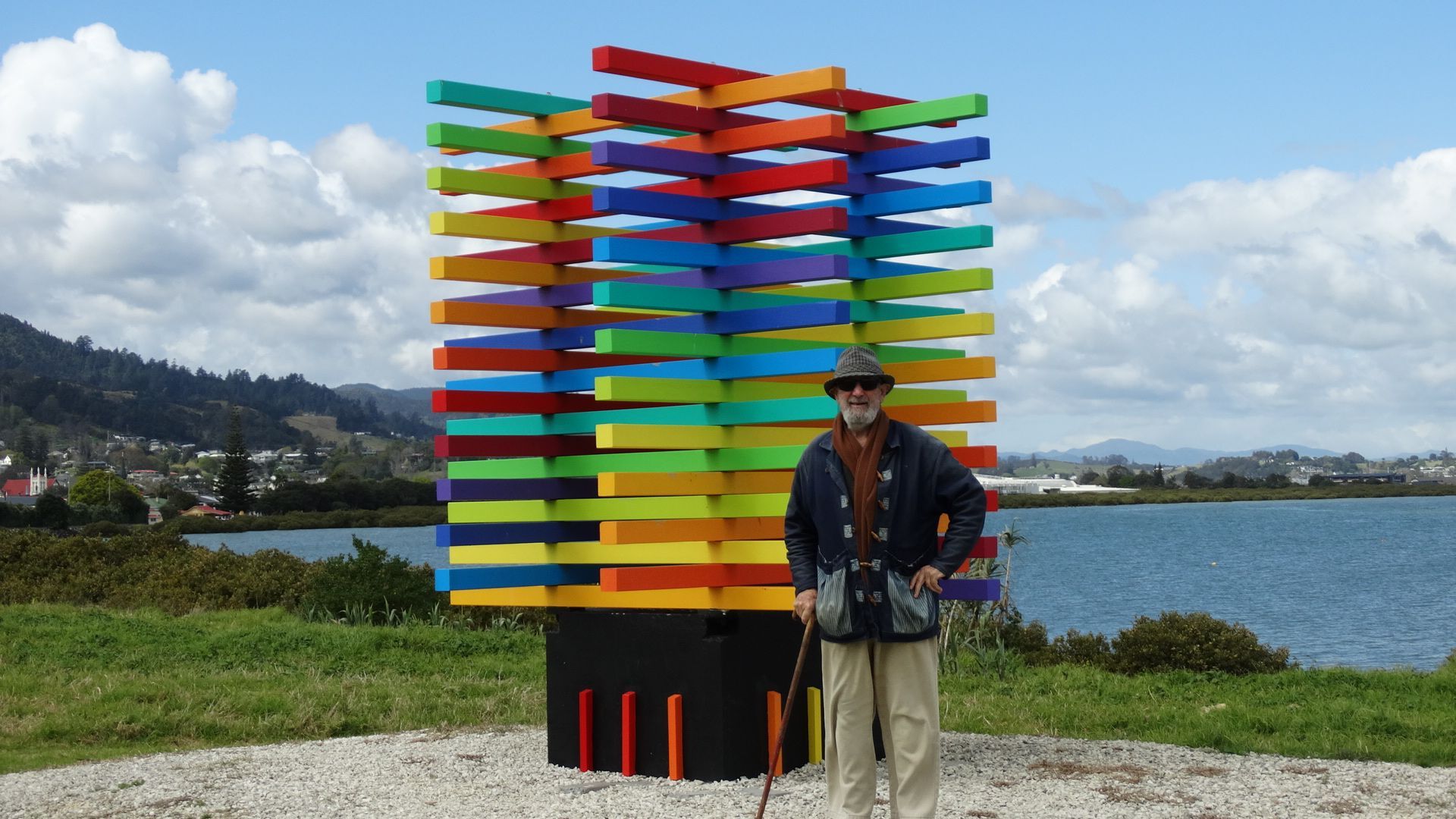 A shining (lamp)light
The country's top bookseller has been celebrated at the Aotearoa Book Trade Industry Awards in Rotorua.
That gong has gone to Lamplight Books, a recently established bookstore in the Auckland suburb of Parnell.
Owners Courtney Smith and Melanie O'Loughlin told The Lowdown what makes a good bookstore. "Lamplight's success is thanks to a curious and well-read bookselling team, a welcoming, beautiful browsable space, a sound understanding of our neighbourhood's reading tastes and genuine relationships with our customers – we feel privileged to be a part of their lives. It's the reason why bricks and mortar will never truly die out."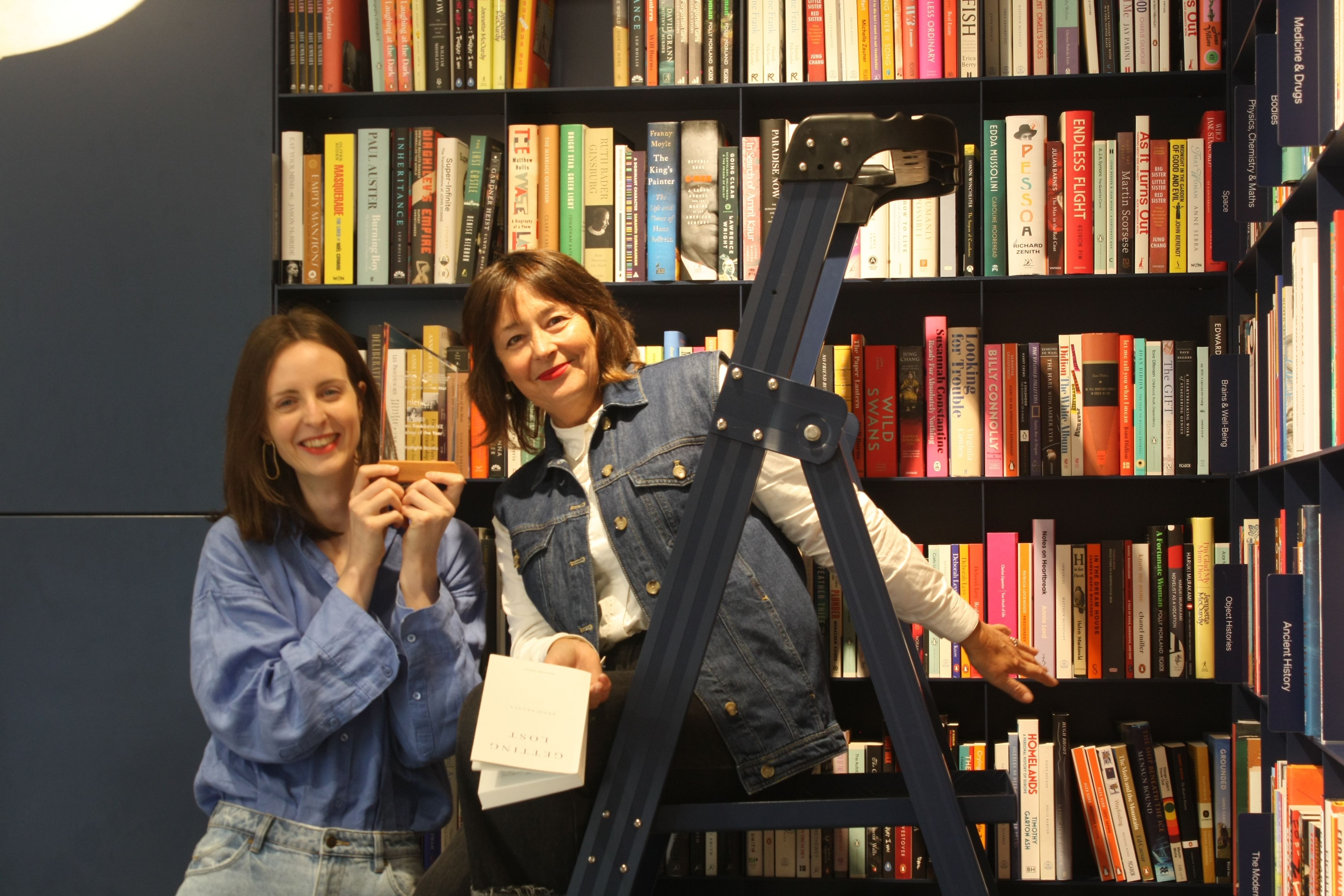 Not that running a bookstore in the digital age isn't without its challenges - especially opening up in 2021 during pandemic restrictions.
"The biggest challenge for us starting a bookshop was creating a community where there previously wasn't one! We've dreamt up lots of creative and thoughtful Lamplight experiences (like a Fungi event with Liv Sisson and Jennifer Yee Collinson that included a mushroom tasting!) and taken risks beyond traditional bookselling. It has been so rewarding seeing our community bloom around us.
"We also invested in our branding and packaging which makes each purchase feel like something to be treasured. We know there's a multitude of things people can spend their time and money on – so when our customers see how much we value each book, it makes them feel good about shopping with us. We can't think of any other way that book retail can be."

Organised jointly by Booksellers Aotearoa NZ and the Publishers Association of NZ (PANZ), the other major awards saw Allen & Unwin New Zealand triumphant with the Publisher of the Year Award, the Marketing and Publicity Strategy of the Year award and the NZ Bestseller Book Award with Black Fern Ruby Tui's biography Straight Up.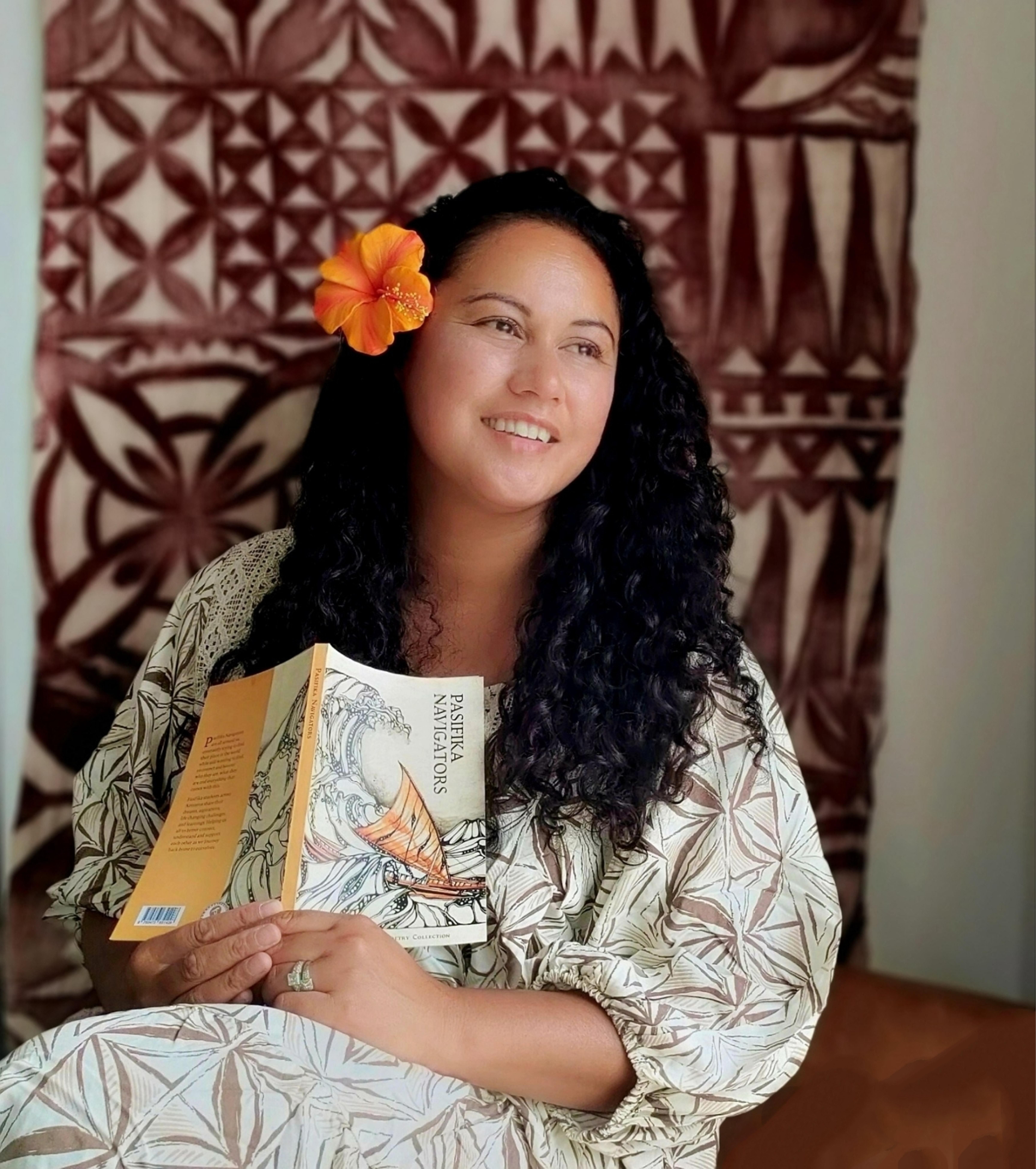 Another crucial award was delivered to Dahlia Malaeulu (above), owner of Mila's Books - the first all-Pasifika publishing company in the world - as the Emerging NZ Publisher of the Year.
The judges noted "In four years, Mila's Books has solidified a reputation for producing culturally rich, accessible and quality stories and resources that reflect Pasifika values, languages, cultures and most importantly, our tamaiti. Through the various Mila's Books projects, the stories of over 90 first-time Pasifika authors (children, students, educators, parents) across Aotearoa have been shared with the world advancing Pasifika storytelling, with Pasifika, by Pasifika, for all of us."
Book of the Year was awarded to Lessons in Chemistry by Bonnie Gamus.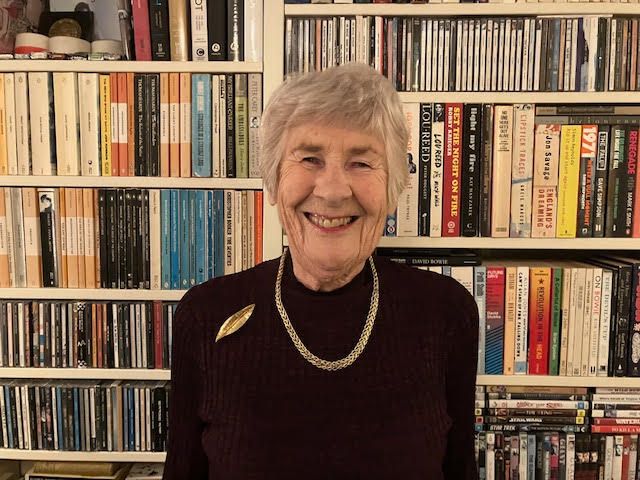 The PANZ Lifetime Achievement Award was presented to Ann Mallinson (above), who co-founded trailblazing children's publishers Mallinson Rendel (with her husband David Rendel). Their biggest claim to fame was being the original publisher of Lynley Dodd's world-famous Hairy Maclary series - Mallinson describes the day when Dodd entered her office and read to her from the manuscript of Hairy Maclary from Donaldson's Dairy as her career highlight.
Shaw thing
An uplifting annual cycle has aligned in the world of literature, as a window of celebrating success past, present and future opens.
The Michael Gifkins Prize - named in honour of the late writer and literary agent - gives a New Zealand writer with an unpublished manuscript the chance to bring it to life, with a contract with Text Publishing and a $10,000 advance against royalties.
The 2023 winner has been crowned, with Tina Shaw's A House Built on Sand (previously titled My Rose), which is described as a gripping story of a mother–daughter relationship, with a mother who battles her unreliable memory to unravel a mystery from her past.
Shaw was shortlisted by Text Publishing alongside G. M. Allen, Jane Bitomsky, Danielle Heyhoe and Helen Waaka from an impressive longlist of fifteen manuscripts, selected by judges Michelle Elvy and Ruby Porter.
Already with a diverse range of writing to her name - including her most recent novel, Ephemera - Shaw knows her way around a manuscript as an assessor and is the editor of NZ Author, while her seventh edition of the Bateman NZ Writer's Handbook will be published later this year.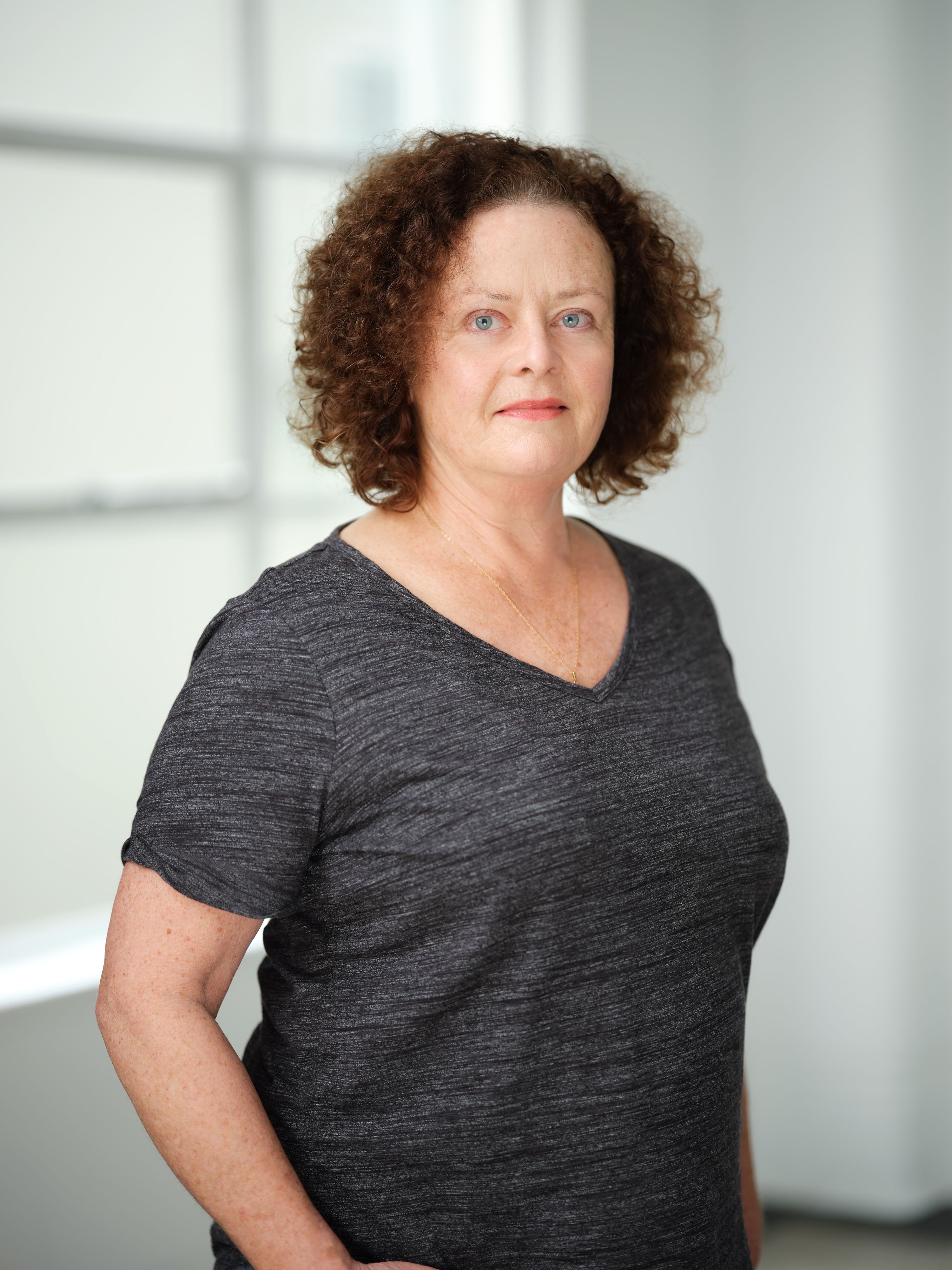 Shaw (above) told The Lowdown "Winning the Michael Gifkins Text Prize is a huge validation of my writing, and I feel really privileged to receive this award. This kind of support is the best thing a writer can hope for - not just to have a novel published, which is very special in itself, but also to see one's work on a world stage."
A House Built on Sand is slated for publication by Text in September 2024, while last year's winner Emma Ling Sidnam is now just weeks away from having her debut novel Backwaters officially launched.
And for those hoping to be next in line, submissions for the 2024 prize will be open for 31 July - with published and unpublished authors alike invited to put forward their manuscripts.