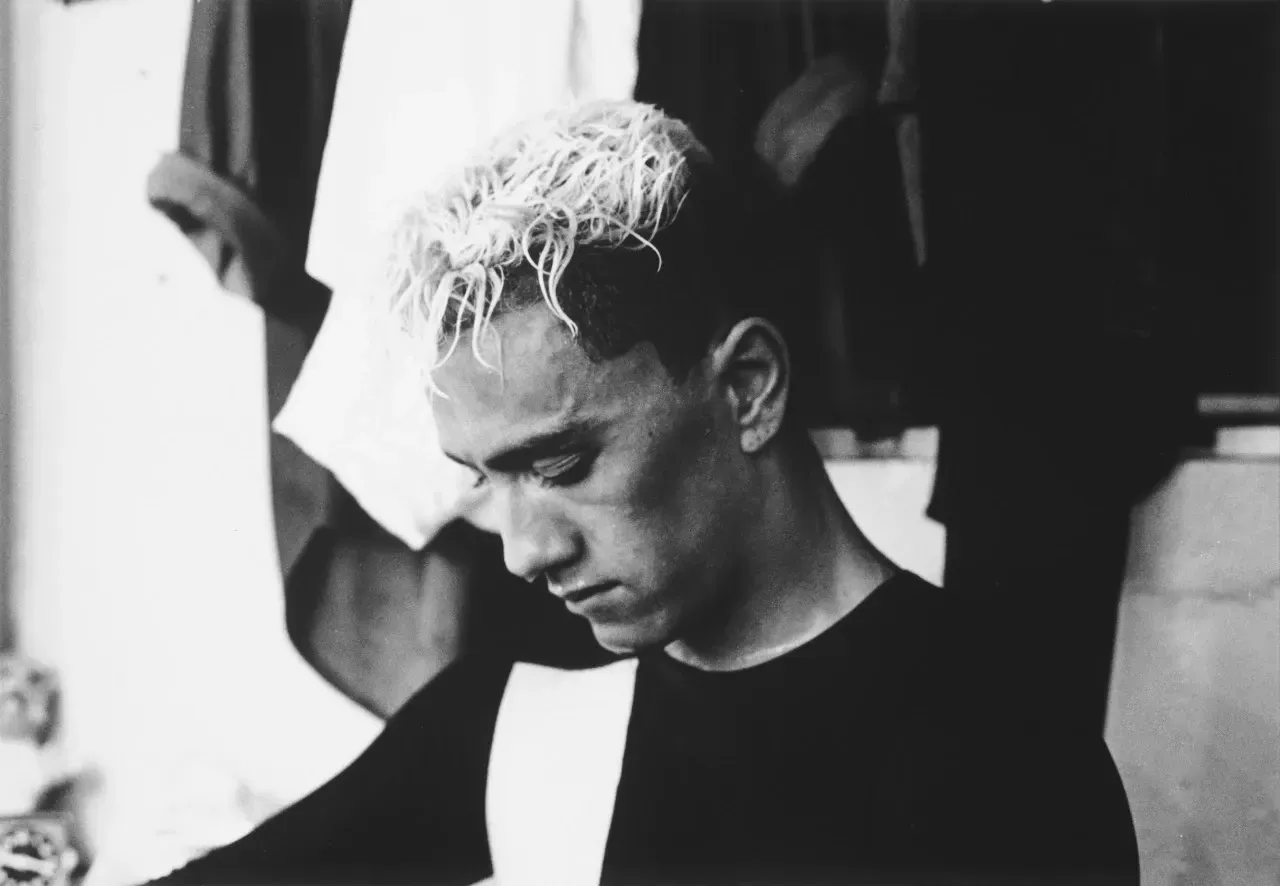 It's a cliche, but reflecting back on my career, I've realised that I didn't choose dance - it chose me. 
I was studying horticulture when I applied on a whim to attend a dance seminar in Melbourne despite having no formal dance training. Unsurprisingly I was declined, so instead I applied for the New Zealand School of Dance to follow my burgeoning new passion. 
With just one ballet class under my belt, only attending so I could get the photograph of myself in 'ballet position' that was needed for my application, I attended my audition in Wellington, following the other dancers in the room. I don't know how but I must have looked like I knew what I was doing, and the teachers and directors must have some potential in me, as I was successful! I packed up my bags and headed off to dance school - I felt like I was in the movie FAME!
After the uncertainty and newness of Year 1, in my second year I started to settle into this new career choice. This is the advice I'd give to that version of myself, what I wish I'd known then!
Take every opportunity
As a dancer you will travel the world, perform in some incredible places like the set of Spartacus in Hollywood's Universal Studios backlot and a natural amphitheatre built into a quarry in Perth. You'll meet some amazing people like the Mayor of Cincinnati and Simon Le Bon of Duran Duran - to name a few. If you work hard and look after yourself, you will dance with all the major choreographers and dance companies in NZ. 
Your reputation will precede you and opportunities will open up to you. Take every opportunity as adding to your 'performance bow'. You should take the opportunity to play Santa's stunt double at The Coca Cola Christmas in the Park. It will amaze you and you will do some crazy things with this gig! 
Listen to the call of home - but don't compromise
Once you've been dancing with other companies and choreographers, the time will come when you will want to start your own dance company, as you find that you have your own stories to tell. This is a good strategy to take. 
However, your whānau will start to call you back home and you will have to make a decision to either give up the dance company or focus on the family farm. But being the creative person that you are, you will find the way to do both, and successfully! 
You need to surround yourself with people that you can trust and will have your back, both in the farm business and the dance company. 
Don't be overwhelmed, you will cope, more than you know! You will discover that whānau is more important than anything. If anything goes wrong in your career, your whānau will always be there to ground and re-centre you. Although scary and filled with uncertainty, returning to your papakainga is going to be a no brainer.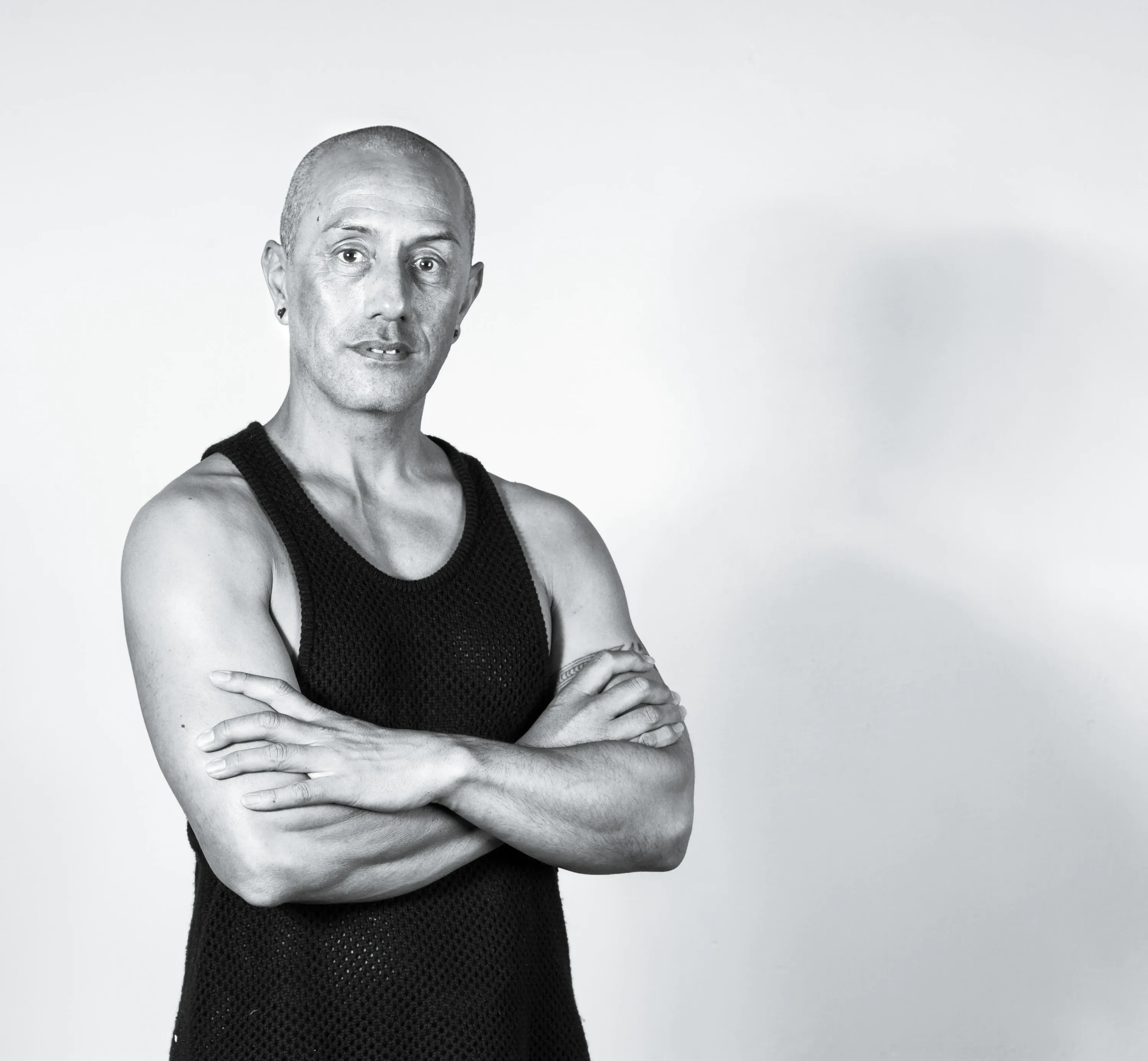 Tai Royal.
Work, relentlessly... 
Work hard and listen to every teacher, every choreographer, and every director you work with. They all have something to offer - even if they are a bastard to work with. In fact, those ones have the most to learn from! 
Treat your fellow dancers with the respect that you would want to be treated with. In fact, be respectful of everyone you work with. You never know who might be watching your every move (pun intended) and may want to work with you or suggest you to work with. The NZ contemporary dance community is small and word spreads quickly. 
As your career develops and you mature as a dancer, you will start to take on a mentorship role within the community. You will start to pass on the knowledge you have accumulated, either through your dance company or through teaching at dance schools. Nurturing the next generation will become important to you. But you will find that you are always learning, especially from the next generation. 
… but not so relentlessly that your body gives up
You need to look after yourself physically - maintenance of your body is crucial if you want to have longevity in this career. 
You will witness many of your colleagues' careers end due to injury and/or burn-out, so remember maintenance physically, mentally and spiritually is VERY important! You will learn that returning back to your papakainga will do this for you. Take that time to go home more.
Take your time, and be honest with yourself
When you're young, you want to rush into everything you do. As society gains momentum with each year, each decade - and it will - you will want to speed up as well. 
I've found that the good things take time. They end up with more integrity and substance to them. 
The hardest lesson for you to learn will be to 'be yourself'. You will be tempted to be like someone else - it's natural. But remember you are the only 'you', and no one will do what you do and how you do it. So, EMBRACE YOU! If you stay true to yourself, you'll feel better about the choices you make - and there will be many.
Researching the kaupapa for each work is very important. You will start to draw on your whakapapa and stories from your Māoritanga to create your own works from, and they will guide you with regards to the time they need to develop. 
Don't rush them. 
If plans or schedules change, don't stress out - it's all for the benefit of the kaupapa and for your peace of mind. Trust your instinct and the instinct of the kaupapa - listen to it. 
See Royal's artistic vision and direction with Ōkāreka Dance Company's celebrated Mana Wahine performed live at Q Theatre, January 28-30. Click here for ticket details.