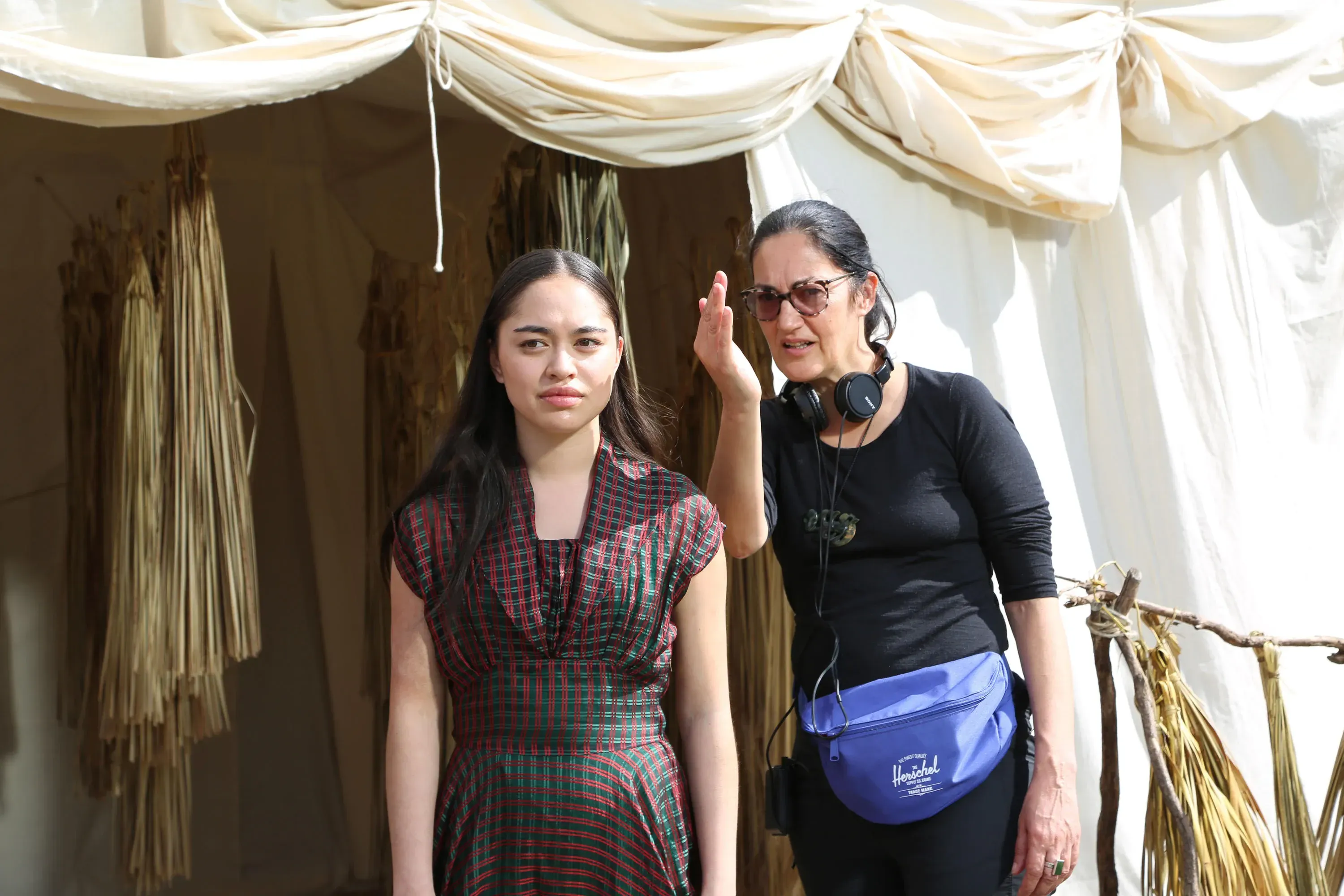 To celebrate International Women's Day 2021, The Big Idea is revisiting some of the stories that recognise Aotearoa's leading wahine toa of the arts. This story has been edited from its original version to update the release of Cousins to NZ theatres in March 2021.
Art and life have come full circle for author, playwright, screenwriter and director Briar Grace-Smith.
Of Ngā Puhi and Ngāti Wai descent, Grace-Smith was born in Whakatāne, raised near Wellington, and now lives on the Kāpiti Coast. Having grown up in a house full of books, she says: "I know that reading empowered me to write and to tell my own stories."
But it was Mutuwhenua, the first full-length novel published by New Zealand's pre-eminent Māori woman writer Patricia Grace, which Grace-Smith read as a teenager and validated who she was as a Māori woman.
She was 13 when she first picked up Mutuwhenua. "There's a big connection. I read Mutuwhenua and put it down, then picked it up again, I loved it so much."
It helped set her on a career studded with awards, including being appointed an Officer of the New Zealand Order of Merit in 2018. She is currently a valued member of Creative New Zealand's Arts Council. Along the way she married and is now separated from Patricia Grace's son. Now as screenwriter and co-director, she is closely collaborating with Grace again to bring her 1992 novel, Cousins, to the big screen.
Working with her mother-law is "such a privilege," explains Grace-Smith. "She's a good friend but she's also a writer I admire and respect hugely."
The Gifts of Grace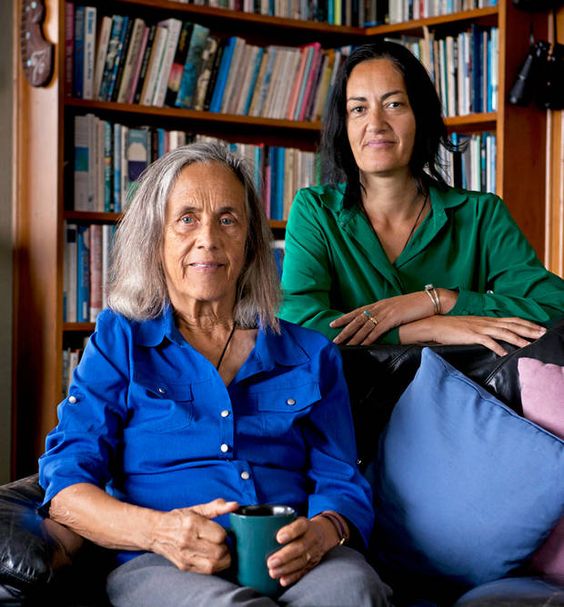 Briar Grace-Smith (right) with mother-in-law Patricia Grace in 2014. Photo: Metro Magazine.
It was her mother-in-law who inspired her to progress her writing. Grace-Smith told the story in 2014 when the pair were photographed side by side for a interview with Metromag.
"When I was the mother of three young children, Patricia asked me about the play I was writing. 'I'm too busy with kids to write,' I sighed. 'No time.'
"'You might just have to make the time,' was the response.
"Those words struck me and I thought of how it would've been for her back in the day, writing novels with no fewer than seven children to wrangle as well as a fulltime teaching job. I stopped feeling sorry for myself and began to fill blank pages with words. I wrote while my kids played at the park. I wrote while my family and my dog slept. I wrote at the kitchen table while the kids ate breakfast."
"She's a good friend but she's also a writer I admire and respect hugely."
Grace-Smith won the Bruce Mason Playwriting Award for her first major play, Ngā Pou Wahine in 1995 and best New Zealand Play at the 1997 Chapman Tripp Theatre Awards for Purapurawhetu.
The Strength of Water was selected for the 2006 Sundance Screenwriters' Lab in Utah and premiered at the Berlin and Rotterdam Film Festivals. Other works in her very substantial catalogue include the 2012 comedy/horror film Fresh Meat and the drama Fishskin Suit, which won best drama at the 2015 NZ Television Awards.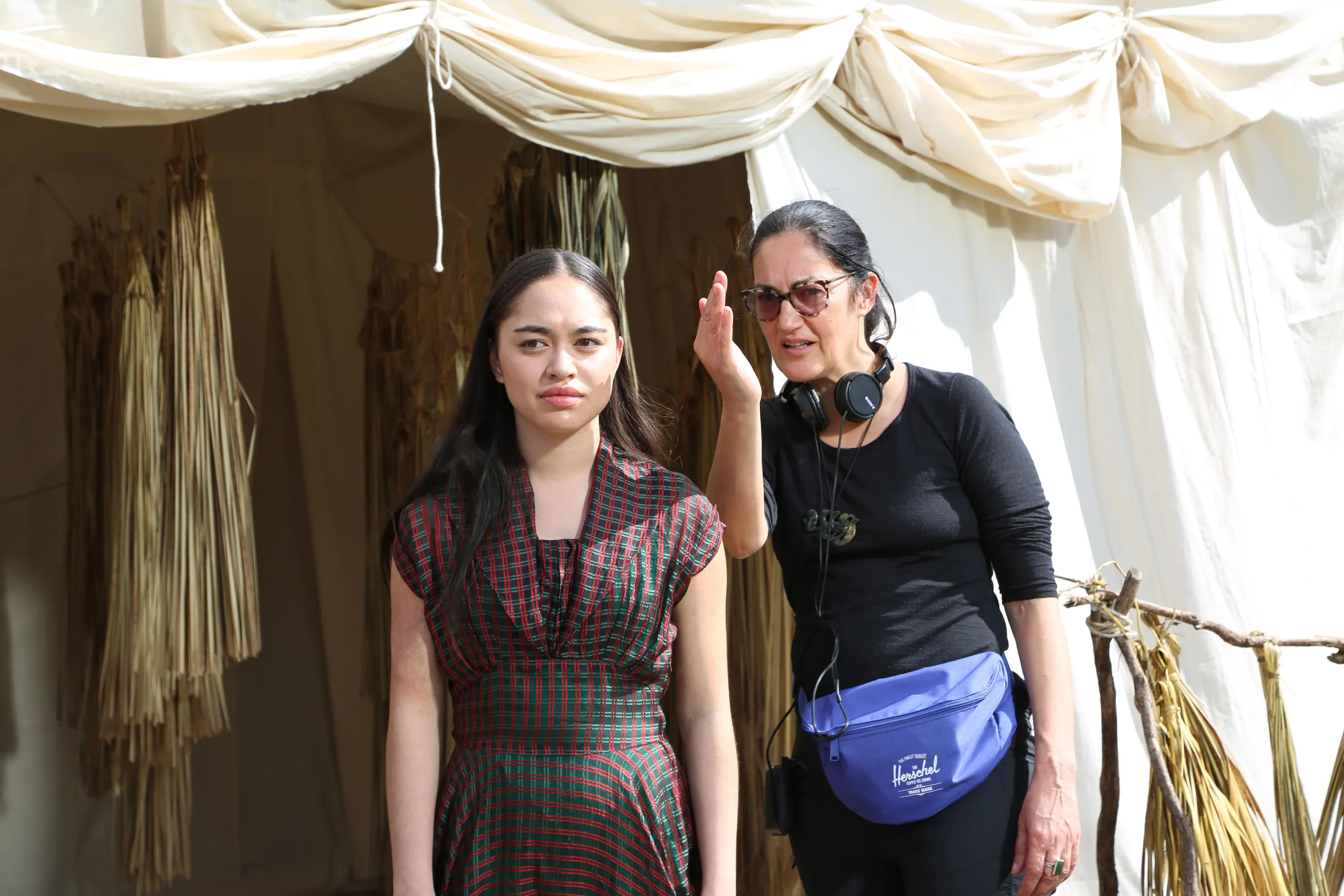 Briar Grace-Smith directs actor Tioreore Ngatai-Melbourne on the set of Cousins. Photo: Libby Hakaraia.
Cousins, filmed in Rotorua and Wellington in 2019 was stalled by the COVID-19 lockdown, and has finally been released to acclaim in March 2021.
No Idle Hands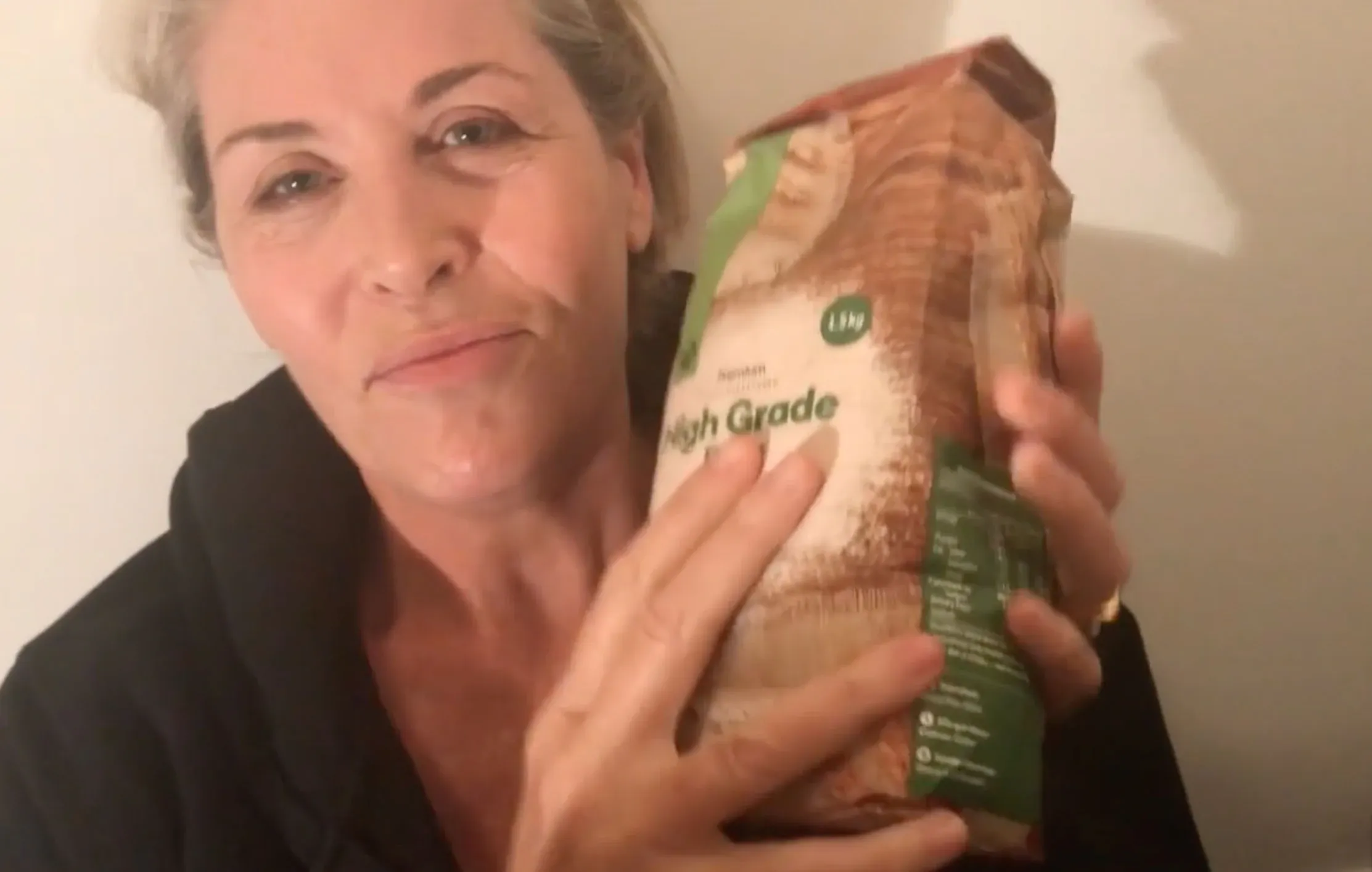 "I'm talking white flour, not your coconut or your rice or your gluten-free. Or your fucking walnut. White flour. And this is the last one that was available on the shelf."
Jennifer Ward-Lealand performs in Briar Grace-Smith's Centrepoint 24-HR Challenge monologue.
She has been keeping busy in lockdown. Palmerston North's Centrepoint Theatre tapped her on the shoulder as one of 10 playwrights and 10 actors to take part in a special 24-hour challenge.
The participants were paired off and given a weekend for the homebound writers to pen - and the actors to learn and perform - monologues filmed on the actors' phones or laptops.
The challenge took place on the second weekend of the lockdown and went online a few days later. The $20 virtual tickets are on the Centrepoint website. Centrepoint manager Kate Louise Elliott calls it an 'extraordinary' success, with over 300 tickets sold throughout the country in the first week.
Grace-Smith was paired with "the fantastic Jennifer Ward-Lealand, who did, I think, a wonderful job.
"She's a very statuesque woman and I used to play netball so I made the character an ex-netballer," she says.
"Basically, Jennifer is a character who's very isolated and the isolation brings up certain issues in her life. But it's not terribly serious. So, this woman, she starts to raid all the hand sanitisers and the yeast and all the things that people are going crazy for now. Stockpiles in her bedroom."
COVID Creativity
Grace-Smith says what she enjoyed most about the challenge was to feel part of a group of artists, part of a collective. "Knowing that we were all doing this thing on this particular day together – we're all so isolated now but it made me feel part of our community again."
She also liked the rush of a deadline. "I don't mind the pressure of it because you know that you just don't have any choice but to get through."
"I don't mind the pressure of it because you know that you just don't have any choice but to get through."
She and playwright Victor Rodger, another participant in the challenge, supported each other throughout, texting questions and encouragement. The pair are also co-writing a new television series.
"It's in the early stages of development, so who knows if it will actually happen, but we hope it does."
The setting is a place "perhaps a little bit like Paekākāriki" and it's about a woman who's starting her life again after a breakup. "It's working out who she is, but it's a comedy. It's pretty funny."
With a nod to Fresh Meat, the gloriously gory 2012 horror/comedy film she penned about a family of modern-day cannibals in the suburbs, Grace-Smith admits she does enjoy "a bit of fun". She agrees that the paranormal, or what she describes as "a sort of magical realism", appears throughout much of her work.
"Definitely, that's my natural. That's where I go to.".
New Project
A new feature film she's working on is 'very much lives in that genre". That film is to set to be titled The Song Jar and Grace-Smith describes it as her "current passion project."
She reveals "it's a present-day story, but the world of the story is quite mythological, almost like a Grimms fairy tale. It's about the youngest of three sisters who goes on a quest to find this jar to make things right in her home and to heal the world. It's got a kind of environmental theme running through it."
As the story progresses the magic increases – which may imply the need for some special effects. Grace-Smith adds, with a laugh, that it may need quite a high budget to make.
Another frequent theme is the mysterious stranger coming into a community and stirring things up, which Grace-Smith describes as "a really good catalyst for drama."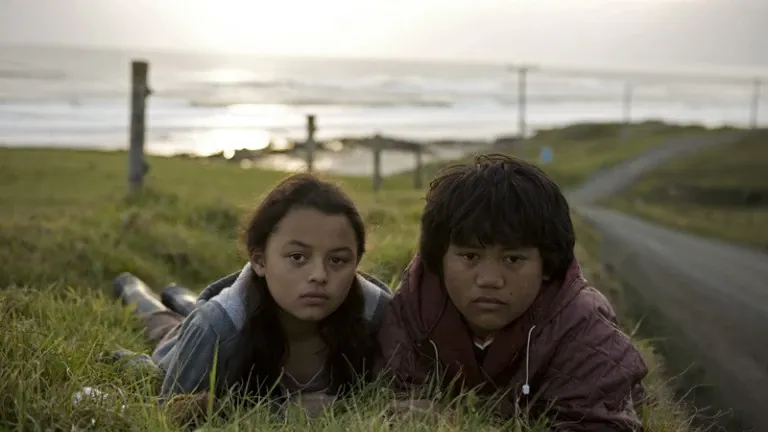 In The Strength of Water, 10-year-old twins Kimi and Melody live happily in an isolated Māori community until the arrival of an enigmatic stranger. Photos: NZ Film Commission
That was the theme in The Strength of Water, with a mysterious stranger arriving in an isolated coastal town. "These strangers usually force people to confront whatever issue they need to deal with," says Grace-Smith. "In these stories, the people have been blinded. They're not seeing what's in front of them."
Whatever is most important to her is usually whatever she's working on until she moves onto the next thing. But there's one play that remains important. "Purapurawhetu is the play I am most proud of because it's had a very long life. It's still being performed."
It's a work she hopes makes a difference for people. "In terms of healing or making us think, by the worlds that we're taken into or the characters we meet, making us think a bit harder about a situation. That's really important to me. I like to think that everything I write has a message - a story first, but then a message running through it - and could potentially make a change, even if it's small."
'I like to think that everything I write has a message - a story first, but then a message running through it.'
She loves writing occasional poetry and has had a number of short stories broadcast or published in various anthologies. "I do have a dream of putting a book together. There's nearly enough in the anthologies, I think."
Living with two artistically-talented daughters in their bubble in Paekākāriki, Grace-Smith says there's a lot of art happening, but the lockdown also gives a welcome solitude and stillness. "To have these stretches where I can sit and work is one of the benefits of the times."
That is perhaps in contrast with the much more collaborative process of screen and stage production.
"Everyone involved has to understand it," says Grace-Smith. An example is Cousins, which she co-directs with Ainsley Gardiner.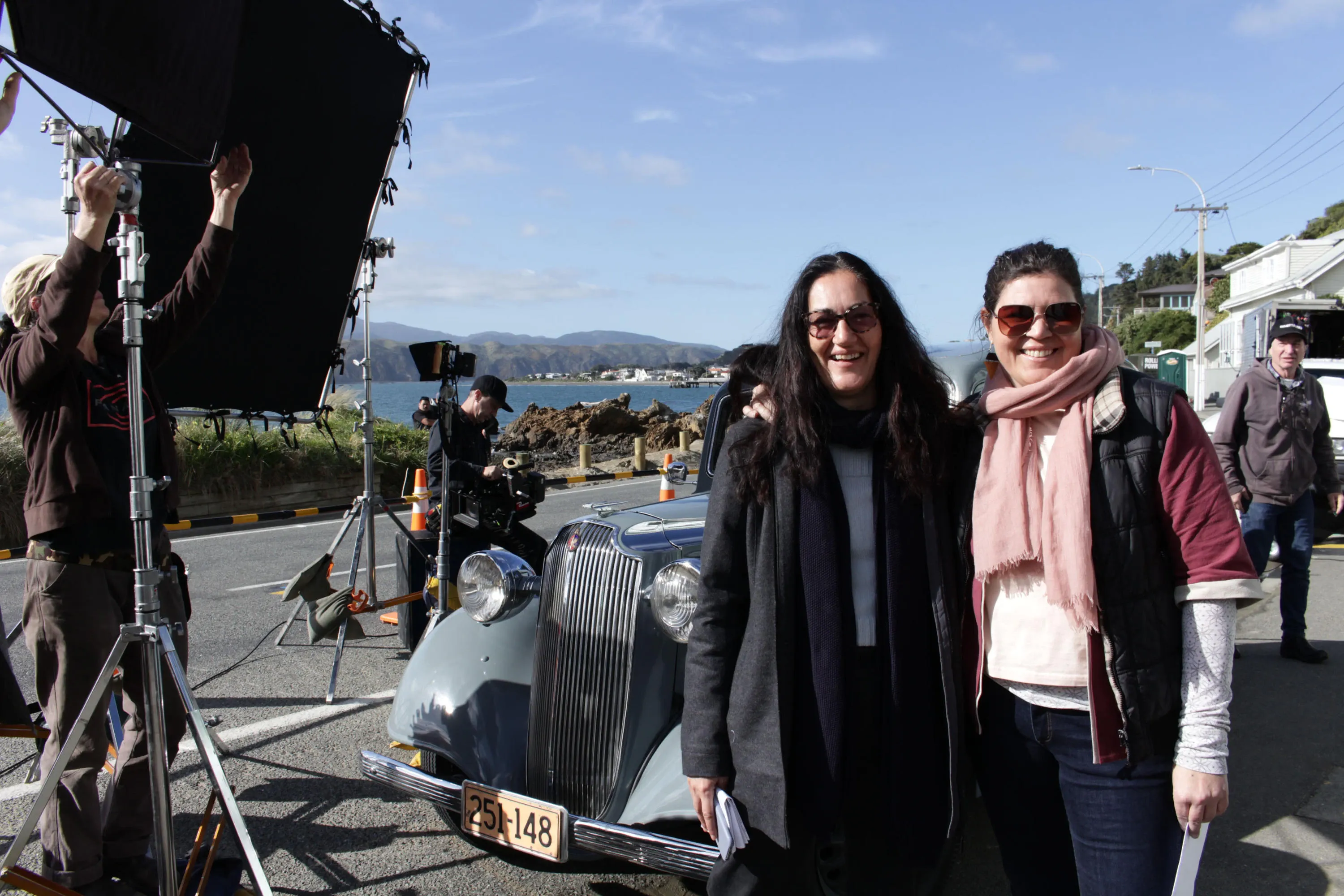 Briar Grace-Smith and co-director Ainsley Gardiner on location during the shoot for Cousins. Photo: Libby Hakaraia
"We didn't open the circle too widely but Ainsley was very much a part of the feedback process when I was writing that script. And then you have actors and often on set, you find that the words don't fit into the mouths of the actors or there's something that doesn't seem right so you might work with the actor to change it."
It's not always easy, she admits. "In The Strength of Water, for example, there was a ghost character, the kēhua, who originally spoke in quite a poetic language and I really liked that but because the young girl who played it was so young it was really hard for her to say the words in a natural way."
They ended up changing a lot of the lines. "I remember that at the time I thought 'Oh, no'. I was a bit upset about that but it was for the best. Often an actor will come in and be so into their character that they will have a more authentic way of saying something than the way that you've written."
A Special Talent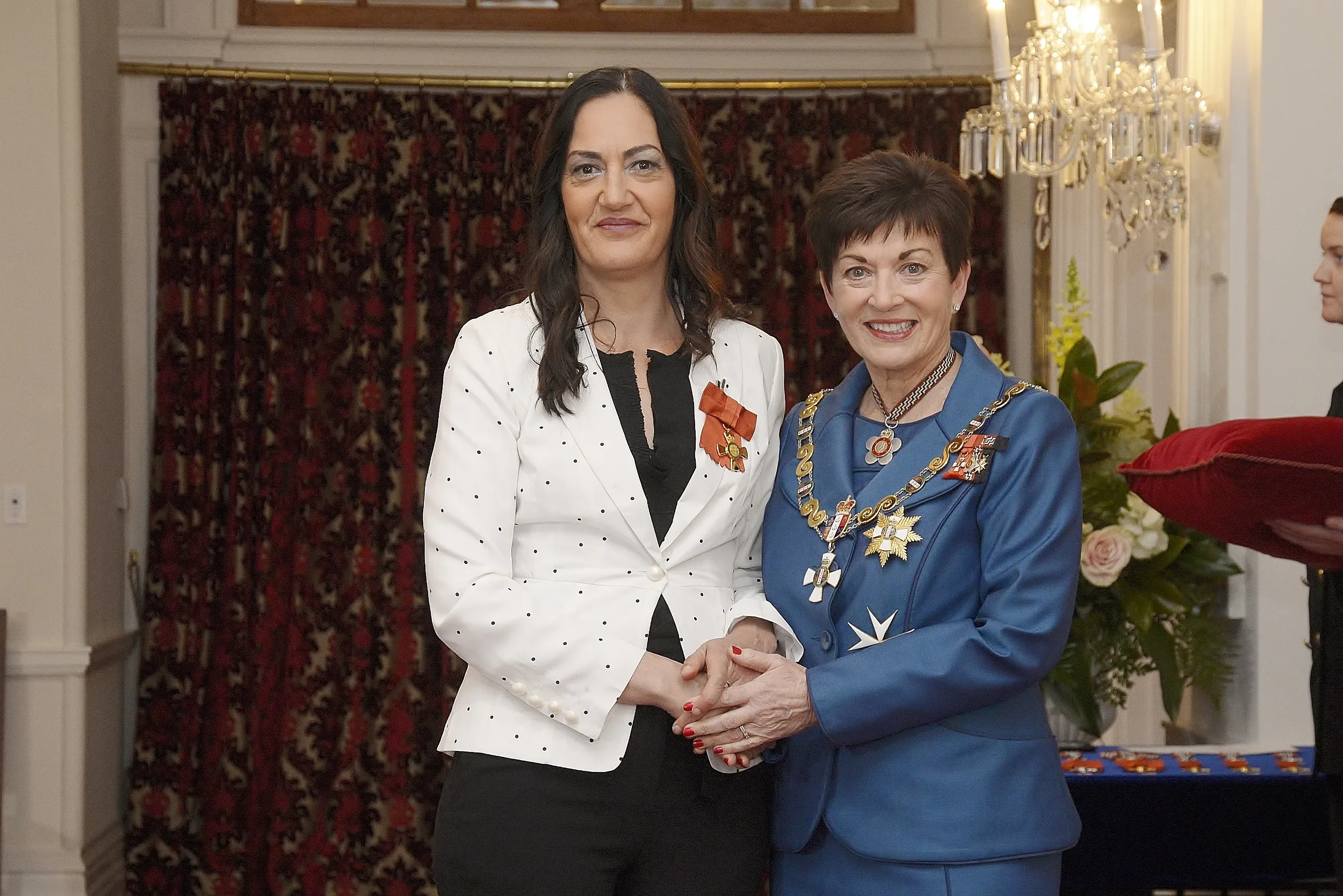 Briar Grace-Smith (left), after her investiture as ONZM, for services to theatre, film and television, by the Governor-General, Dame Patsy Reddy in 2018.
Award-winning director Peter Burger has worked with Grace-Smith on Fishskin Suit, When We Go to War (a six-part television series produced for the 2015 Gallipoli Centenary), and Billy (the 2011 dramatisation of the life of Billy T. James).
As an industry peer and friend for 20 years, Burger describes Grace-Smith as a lovely, gentle, creative soul.
"What I love about Briar is how she expresses her Māoriness in her art. It doesn't feel forced or as though she is making a political statement or trying to change the world. She's expressing what she wants to express from the point of view of herself," he says.
"Her Māoriness is intrinsic to herself and so her Māoriness is intrinsic to her work. It feels natural and part of her expression of who she is rather than a piece of work being 'Māori' with a label. It's just Briar."
Written by Nigel Malthus.