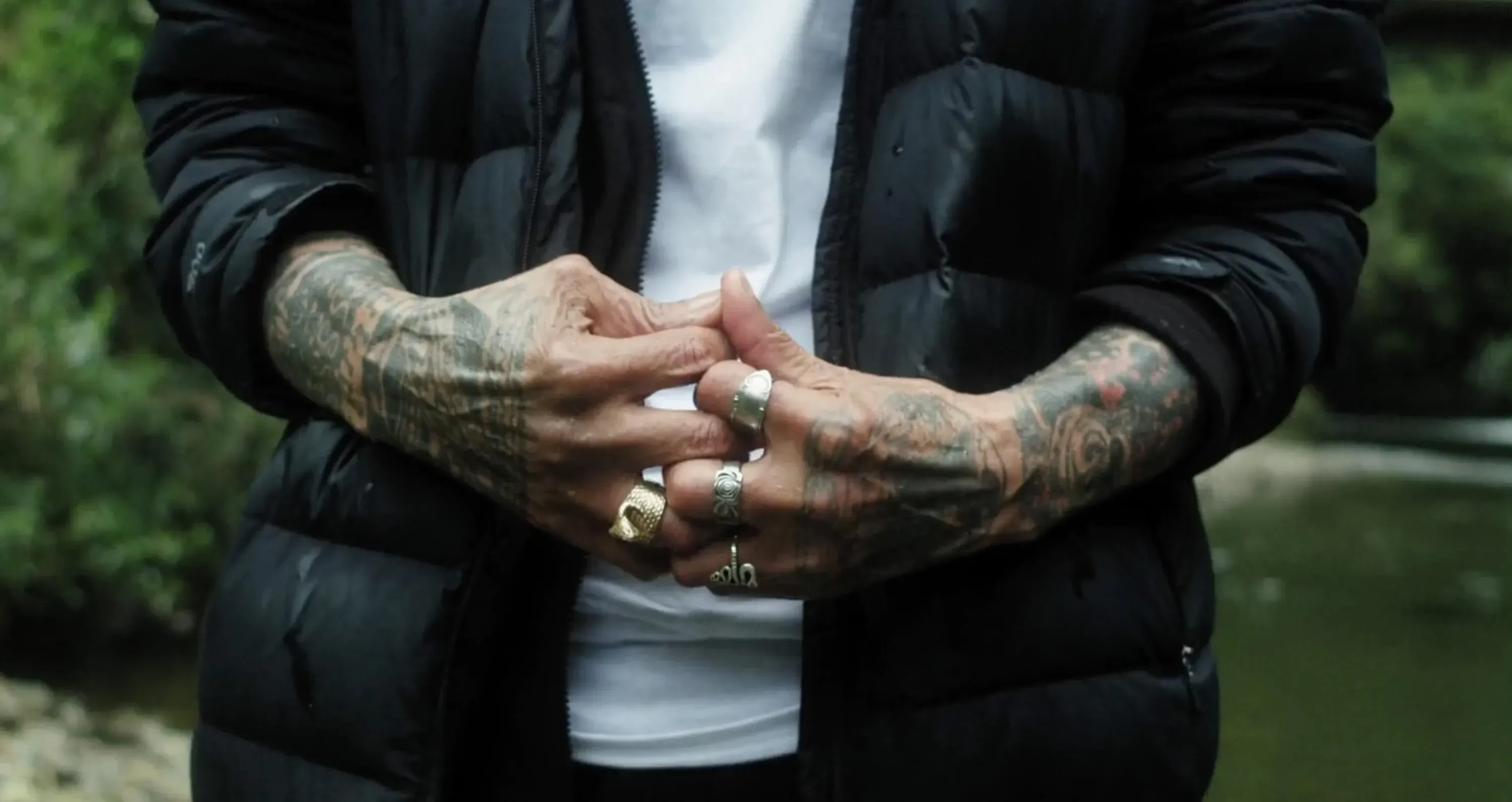 Patience is a virtue - but commitment can be more challenging.
When you spend two decades working on a creative project that grows into almost its own anthology, it's easier to be distracted or discouraged than it is to stick with it.
The announcement of the Aotearoa filmmakers who have had their work selected to be part of this year's New Zealand International Film Festival (NZIFF) during July and August has seen nine feature films make the cut so far, many of them world or New Zealand premieres. It's thrilling for all involved and worthy of celebration in their own right.
But one of the stories will be well-known to many in the creative community already, because it's been a highly acclaimed and highly discussed work for many years.
A Boy Called Piano – The Story of Fa'amoana John Luafutu has been adapted from stage to screen by the team that has been driving this story for years - The Conch theatre company, led by the much admired Nina Nawalowalo.
It's a story that has already made an impact on those who have seen it on stage or heard it performed on RNZ - and is now reaching new audiences. Fa'amoana's time as a state ward in the 1960's and the intergenerational impacts of these experiences is both harrowing and captivating. The debut of the film at Montreal Independent Film Festival saw it collect the Best Documentary Feature award - now it will be shown on a New Zealand screen for the first time.
Director Nawalowalo told The Lowdown "it means everything to us that our Aotearoa community will be able to experience this story as part of the NZIFF.
"As a first time filmmaker, it is a tremendous honour to stand among those others selected. The opportunity to have this story seen and heard throughout Aotearoa New Zealand is powerful and deeply moving. For the Luafutu family and the tremendous team, we are nervous and excited to see it on the big screen.
Nawalowalo explains the journey to get here - a story she has shared with The Big Idea before. 
"Our relationship with the Luafutu Aiga began over 20 years ago when Matthias gave us his father's book A Boy Called Broke.
"This began a remarkable journey through making stage play The White Guitar with Fa'amoana, and his sons Matthias and Malo (aka Scribe) to the play A Boy called Piano. That's the foundation of the love and trust between us.
Tupe Lualua, Fa'amoana Luafutu, Nina Nawalowalo & Jess Charlton behind the scenes of A Boy Called Piano. Photo: Supplied/The Conch.
When COVID hit, our national tour got cancelled so we side stepped to make a film. The idea brought together an amazing group of funders who believed in the story from CNZ and Tourmakers, to the The Royal Commission of Inquiry into Abuse in Care, Te Pūtahitanga o Te Waipounamu, & NZ On Air."
Also included in the 2022 NZIFF local intake so far (more are due to be named in July) are Welby Ings' World premiere of Punch, a coming of age story of love, loyalty and liberation; the colourised version of Fabian Habicht's Woodenhead, first shown at NZIFF 19 years ago; Veteran independent documentary-maker Costa Botes' World premiere of When The Cows Come Home, centred on musician, journalist, artist and cow whisperer, Andrew Johnstone; We Are Still Here, a cinematic, indigenous response to the 250th Anniversary of Captain Cook's arrival with 10 directors across Aotearoa, Australia and the South Pacific; media artist Grayson Cooke and composer Dugal McKinnon's project Path 99 screening at Auckland's Stardome Observatory & Planetarium; the work of New Zealand-born, Australian-based visual artist Geoff Dixon is explored in Geoff Dixon – Portraits of Us by filmmakers Glenis Giles and Clare O'Leary; Shirley Horrocks's documentary on Jacinda Ardern's Chief Science Advisor Juliet Gerrard: Science in Dark Times; and Kāinga, the trilogy installment of the anthology that follows Waru (2017) and Vai (2019) with stories written and directed by 11 Kiwi Pan-Asian female filmmakers from that chronicle the diverse, ever-changing experiences of Asians trying to make Aotearoa New Zealand their home.
Image from We Are Still Here. Image: Supplied.
Stories about New Zealanders, our experience and our people - something that should never be taken for granted.
"It is vital for Aotearoa's stories to be told," Nawalowalo underlines. "As Pacific storytellers, those are stories which are hidden by the dominant narrative.
"When these stories are revealed, that narrative has to adjust and with it, the system it underpins. Through this story, we seek to make the truth visible, injustice accountable.
Nina Nawalowalo. Photo: Supplied.
"We seek healing by bringing a hidden history into the light. By facing truth, the future may be rewritten. As a survivor of abuse in state care, Fa'amoana Luafutu is a courageous voice for the voiceless thousands of Māori and Pasifika children who suffered and continue to suffer in the system.
"This film is a testament to his and his family's courage. As Fa'amoana says 'May the truth set us free'."
Nawalowalo says they will continue to enter festivals - both here and off-shore - throughout the rest of the year, while  also partnering with Pacific Film Marketing Company Bright Sunday to travel with a pop up cinema directly to survivor and Pacific communities around the country later this year.
A Boy Called Piano – The Story of Fa'amoana John Luafutu will also be shown free to air on Māori Television in 2023. "Ultimately, it's so important to this kaupapa that as many people as possible will have access to the story and Fa'amoana's voice."
Word on the Street
Photo: South Pacific Pictures.
Getting creative sector projects into mainstream media can be a difficult task - one of the clear exceptions is work that exists directly in the mainstream - like Shortland Street.
This week's 30th birthday celebration has had all the bells and whistles and getting attention hasn't been a problem. That's not to say it doesn't deserve it.
Its impact on thousands of creative careers - and the pathway to so many other creative opportunities shouldn't be underestimated.
We've gone in depth into how Shortland Street has revolutionised the industry here with some of the most respected figures in the performing arts community giving some illuminating insight (read the article here).
Richard Betts' article is also worth a look, with three successful Ferndale alumni explaining the doors their time on the soap have opened.
Catton call
Eleanor Catton. Photo: Supplied.
Eleanor Catton's impact is an impressive one as well, with her book The Luminaries winning multiple awards and being adapted to the small screen in a going BBC/TVNZ production.
Details of the Booker Prize winning author's next novel have just been released - Birnam Wood will be released by Te Herenga Waka University Press in February in Feburary 2023 before world wide publication the following month.
Described as a gripping thriller set in the South Island, it's being promoted as "Shakespearean in its wit, drama and immersion in character. A brilliantly constructed tale of intentions, actions and consequences, it is an unflinching examination of the human impulse to ensure our own survival."
Now living in Britain, Catton has been busy adapting both her hugely popular work for TV and Jane Austen's Emma for a feature film (with other projects in the works). Her newfound screenwriting experience is said to be evident in her latest work.
Highly regarded publisher Fergus Barrowman says "publishing Ellie's novels has been a highlight of my life, and I can't wait to share her new masterpiece with readers.'
Fair to say, expectations will be high - but Catton has forged a reputation in delivering.
Speaking of big names getting recognition - the Taika Waititi appreciation society shows no signs of abating.
As the world gears up for his latest Marvel movie, Waititi has been named as one of Time Magazine's top 100 most influential people. 
It's an eclectic list, he's on there with the likes of Ukrainian President Volodymyr Zelensky and Russian counterpart Vladimir Putin.
But Waititi is in the influential innovator category - his work compared to Picasso by Borat creator Sacha Baron Cohen in the magazine.
It was met with a typically Taika response - "100 seems like a lot of people but I'll take it."  
Image: TIME Magazine.
Browning off
One of the long tenured, long serving leaders and advocates for the rights of New Zealand creatives is leaving her position.
Paula Browning has been the Chief Executive of Copyright Licensing New Zealand for 12 years but that will come to an end in September.  Never one afraid to ruffle a few feathers to help artists, writers and creatives ensure their rights are protected and enforced, Browning's been tireless in her mahi.
She told The Lowdown "it's taken me nearly a year to make the decision - and I'm not known for being indecisive! - the majority of the reason for that is the people I'll be saying goodbye to.
This includes the CLNZ Team - who are the most incredible bunch of committed, high-performing, skilled, passionate, "let's do this" people I know. There's also the CLNZ Board – who know what great governance and strategy really are and who are a key part of the organisation's success.
"Then there's all the amazing authors and publishers who tell our stories and make the resources out tamariki learn from – thank goodness for social media and being able to stay in touch.
"There's a mix of reasons for leaving, including needing more time for family. My parents aren't getting any younger and grandie number 3 is due soon – I'd like more time with all of them."
Paula Browning. Photo: Supplied.
Browning will remain part of the creative community in some way - supporting WeCreate's work and staying in touch with the likes of Jenny Nagle (NZ Society of Authors and Catriona Ferguson (Publisher's Association of NZ).
"I'm proud of what I've achieved through being prepared to engage in conversations about copyright. Progress isn't made when people go to their corners and refuse to talk. Helping people understand why copyright is vital for creative professionals never ends, but I like to think I've made a difference by taking a human approach rather than a legal one (just as well given I'm not a lawyer!). I'm also very happy with where CLNZ is at as an organisation."
"Before I go, I'm looking forward to doing some more work on the Artist Resale Royalty scheme with Manatū Taonga, getting some signatures on some important licence agreements, and completing the customer research component of CLNZ's future service offering, as well as supporting the CLNZ team to be match-fit for this next phase of the organisation's development."
Cheers, Katie
Katie Cheer. Image: katiecheer.com
The Big Idea audience survey was our opportunity to find out what matters to the creative community and to help pay it forward.
Well, that effort to pay if forward has been paid forward itself.
Wellington-based graphic designer and illustrator Katie Cheer was drawn for the last of our two prizes of $2000 worth of promotion on The Big Idea.
But Cheer was more interested in promoting others - gifting the prize to non-profit music organisation the Creative Sounds Society which runs The Stomach, an all-ages, accessible and affordable music venue, recording studio, and rehearsal spaces in Palmerston North.
Good people doing good things - check them out.
Young money
Teenagers love a selfie - and it's helped one of them create history and a $20,000 boost to their bank account.
By selfie, on this occasion, I mean a self portrait.
Elam School of Fine Arts student Jessica Gurnsey's work Lady Day (above) has seen her eclipse 350 other entries and 44 other finalists to win the prestigious Adam Portraiture Award for 2022.
At 18, she's the youngest ever winner of the biennial prize - which is judged anonymously - all thanks to her first self portrait since primary school, done during Lockdown of a photo taken by her friend.
Guernsey's no stranger to acclaim, winning last year's National Youth Arts Award overall prize, clearly an artist to watch.
Runner up and $2,500 was awarded to Gywn Hughes for her captivating Ink - The Creative Soul (below).
The finalists' work is on display at the New Zealand Portrait Gallery in Wellington's Shed 11 until 14 August - with the chance to vote for the $2,500 peoples choice award. 
Panel ponders
Last week we mentioned that the role the creative industries has to play in the regeneration of Tāmaki Makaurau was one of the big topics being discussed at Tuesday's Auckland's Future Now event.
It's an interesting conversation and one worth listening to - with a panel including music super-producer Joel Little from Big Fan, Matt Bostwick from Microsoft, StaplesVR's Aleisha Staples, Maru Nihoniho of Metia Interactive and co-founder of Outset Ventures, Imche Fourie.
He's got the Luke
New York, Milan, Paris, Suva.
If the last one feels out of place to you, think again.
Fiji Fashion Week is underway and there is a te ao Māori influence thanks to the indigenous clothing label Campbell Luke.
It's designed by Dr Bobby Luke (above), a lecturer at School of Design Innovation at Te Herenga Waka—Victoria University of Wellington, who draws on his whakapapa along with research for his PhD in Design to looks at the complexities of how Māori engaged with "colonial objects and pomp to make it their own".
Luke (Ngāti Ruanui), who will be giving a keynote speech as well as taking part in several panels, is displaying his collection, 'Counter Colonial: A critique through an ancestral lens' (seen below). It's been inspired by archived images of family and ancestors, woven with memories of a childhood spent on the family marae in Taranaki, and in the kitchen with his mother.