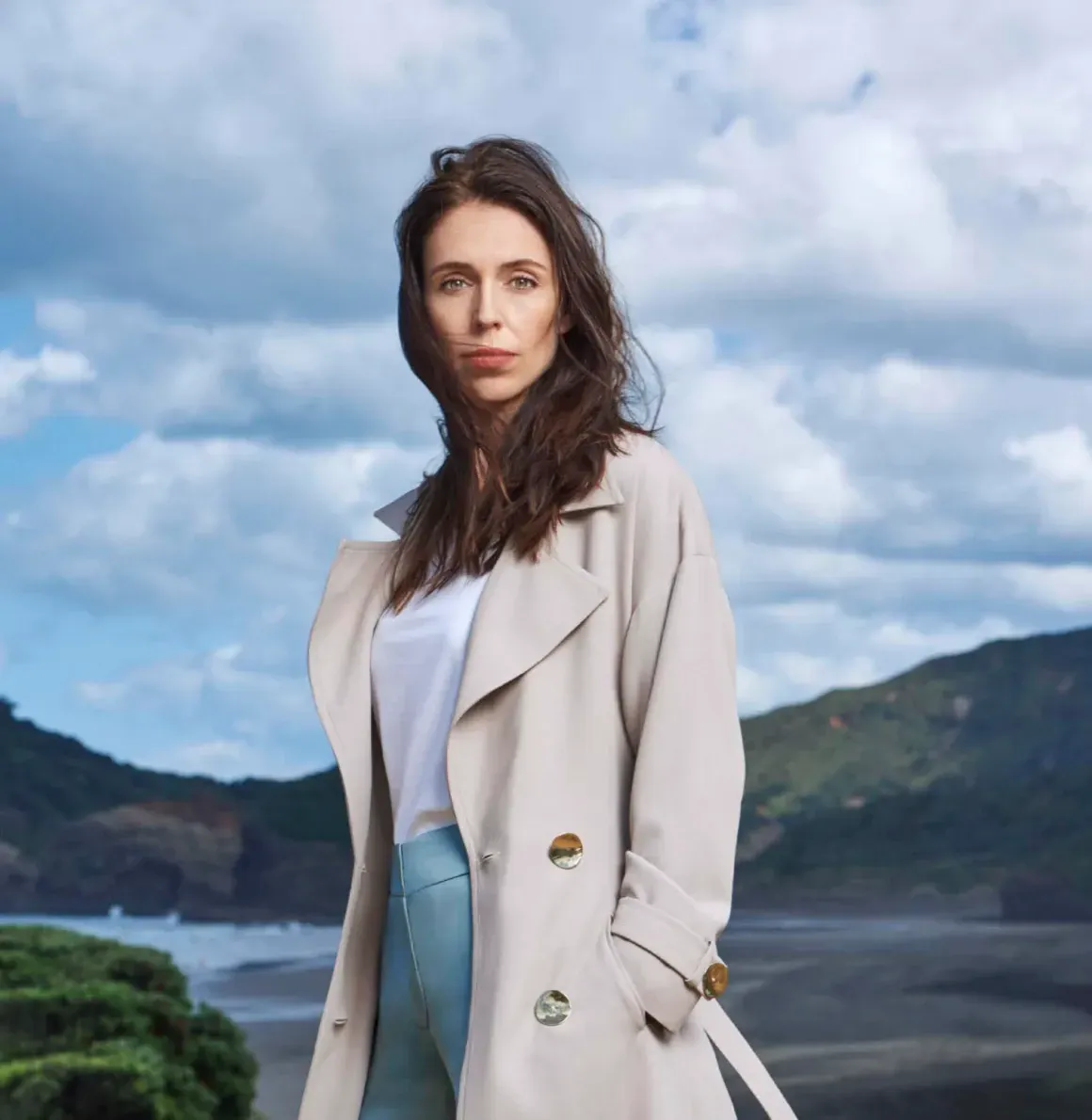 When I was young, living in Hastings, I didn't pay much attention to the skinny kid with the big freckles and cheeky grin.
Derek Henderson was just my brother's best friend and stayed over a lot. Then he disappeared.
Years later, the name started appearing in shoots for the likes of Fashion Quarterly, Viva and Remix. I thought, 'yep, he's done good'.
But when I saw he'd shot that cover of Jacinda Ardern framed against a brooding West Coast landscape for American Vogue's story on the world's most powerful women, I thought, 'Holy shit, that's next level. How did that happen?'
I decided to phone him and ask. Relaxing at his Sydney home where he has lived since 2006, Derek agreed that his rise to where he is now has been seemingly meteoric.
His diverse work across fashion, travel, architecture and lifestyle genres regularly appears in British Vogue, Vogue Australia, Conde Naste Traveler and the New York Times Style magazine, to mention a few. Clients include Aesop, Bassike, Karen Walker and Wrangler. His fine art photography is held in major public New Zealand and Australian galleries.
While his career has been stellar, it was by no means easy. Lots of luck and hard work went hand in hand. "One month I'd get lots of work, the next, nothing. If it's not an obsession, you won't get anywhere," he says.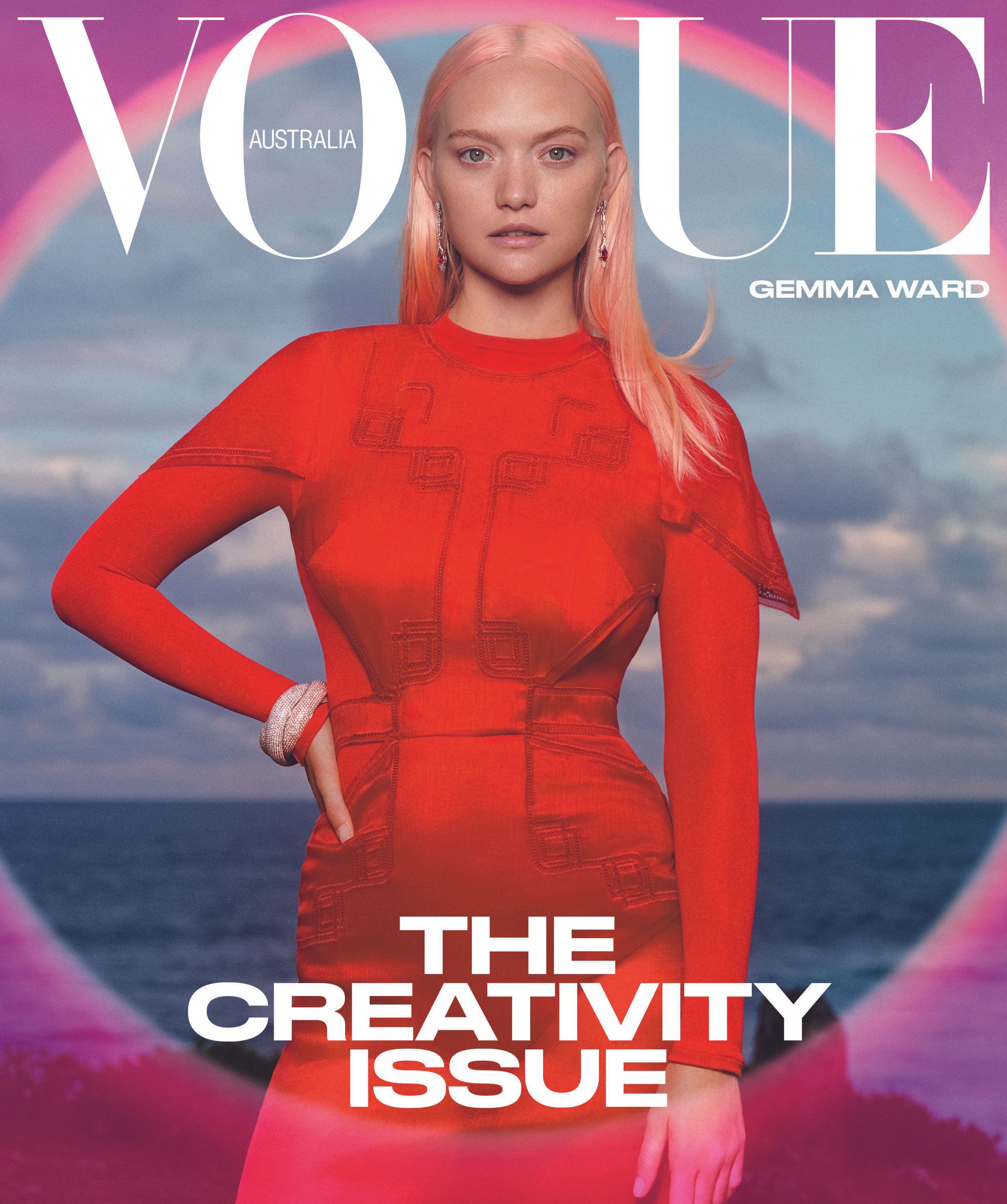 The March 2021 cover of Vogue Australia is the handiwork of Kiwi Derek Henderson.
Building blocks
He was fortunate that his parents let him follow his dream. He didn't feel he needed to fit in anywhere. "They said, 'do what you like.' I have to thank them for that."
Derek started out working weekends for a wedding photographer.
"He took me under his wing. You're pretty much organising everybody, directing the shoot. I was quite a shy kid and looked about 15 so for me, it was a big thing."
It led to a job with advertising photographer John Daley and he got into the fashion industry, working for Ngila Dickson, who won the Oscar for her Lord of the Rings costumes.
"I learned to be very professional, to always deliver on time and to never let people down."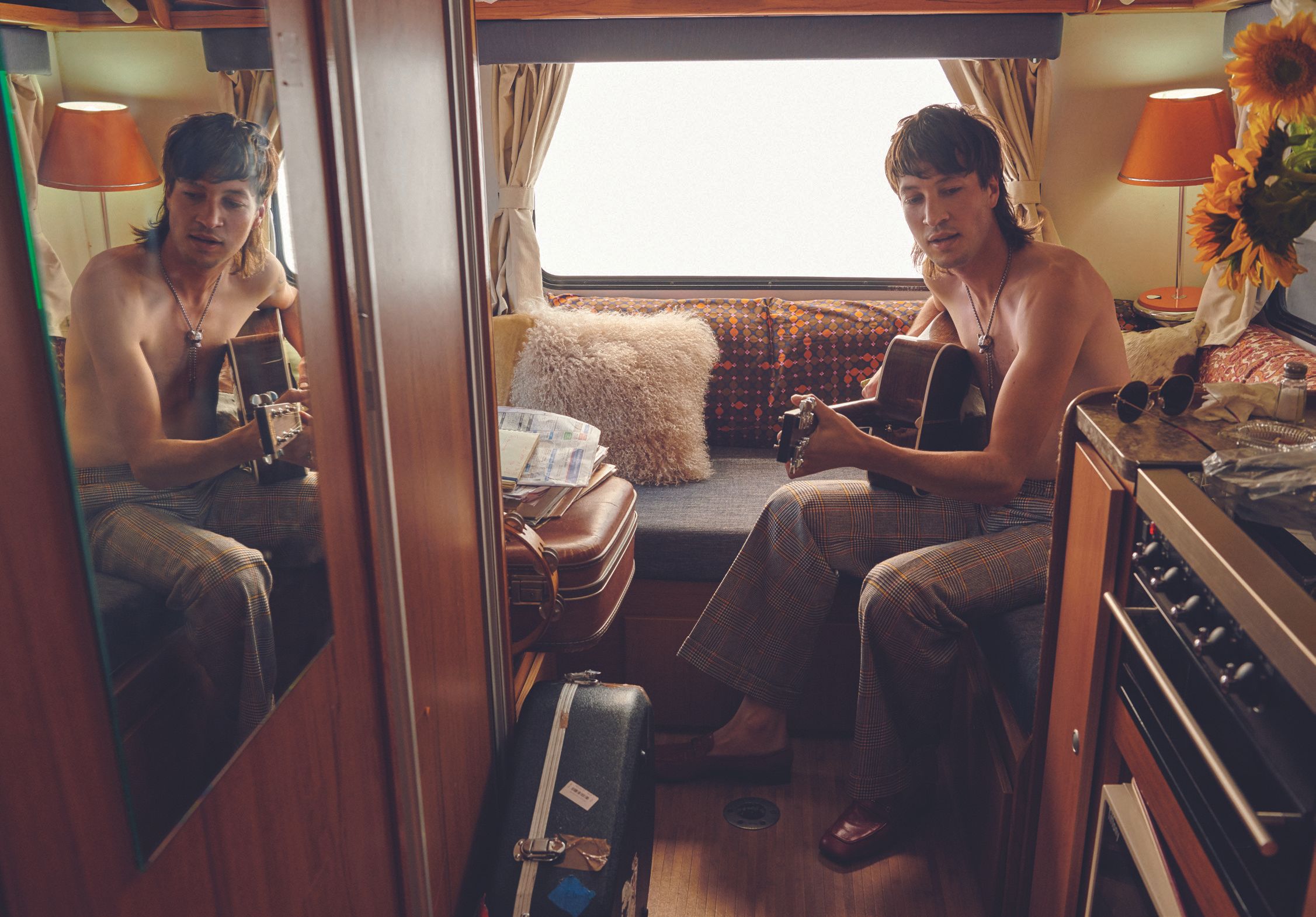 NZ singer Marlon Williams in Australian Vogue, as captured by Henderson.
Treasure MAP
Based in London around 2001, he made a point of building a relationship with MAP, an agency that represented the best photographers in the world, especially fashion photographers.
"I'd phone and say, 'can I show you my portfolio?' They'd reply 'you've got 10 minutes,'. I was always humble. I appreciated the time they took to look at my work. They'd say, 'That's shit. This is good. See you later.'
"Over the 10 years I was there, I regularly visited and never asked if I could join the agency."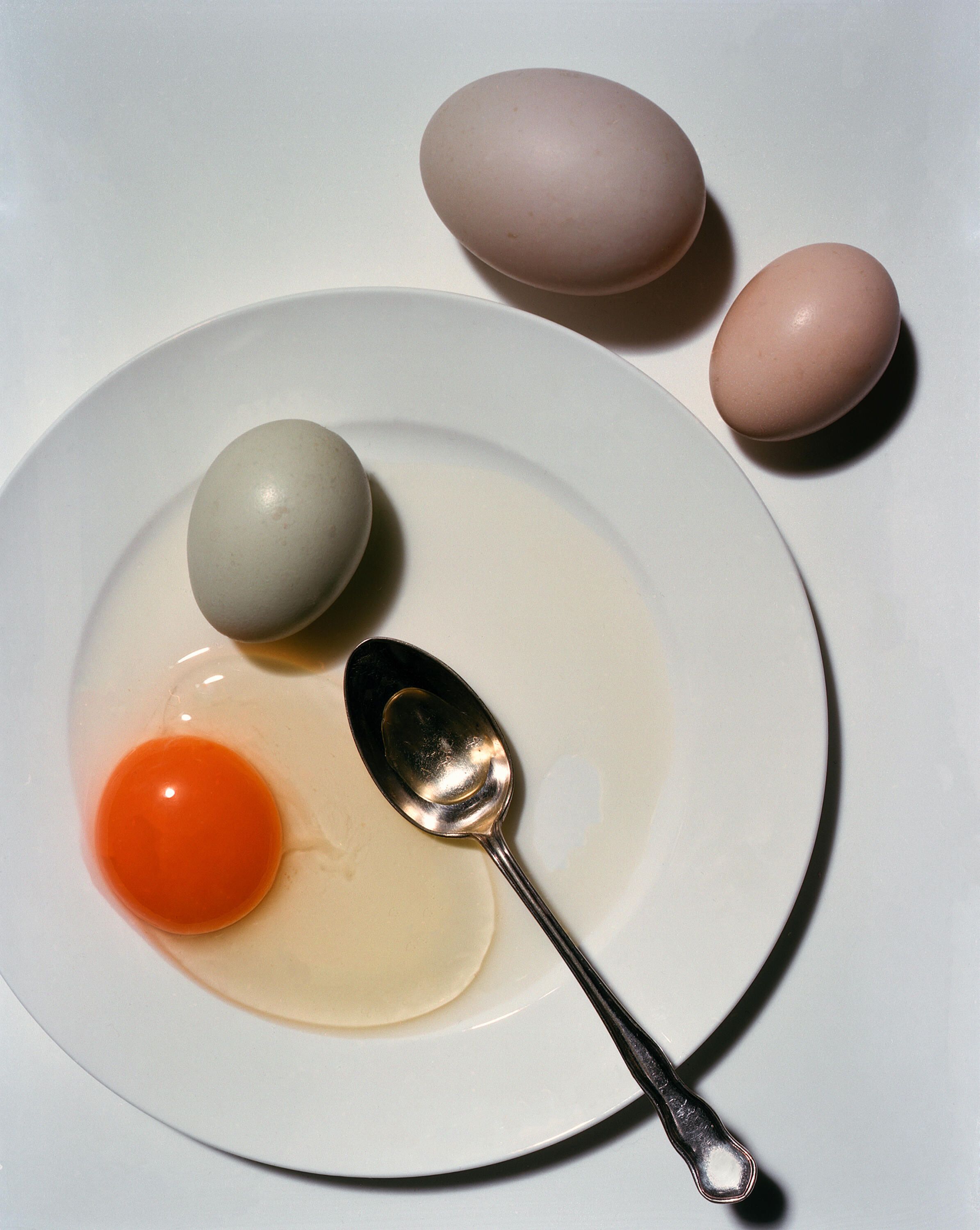 Henderson showing his egg-cellent versatility in American Vogue.
He must have made an impression though. When MAP opened an office in Sydney in 2007, he was invited to join.
"And the rest is history," quips Derek. That was the seminal turning point.
"If you want to work in fashion photography, being represented by the right agency is everything. I thought I was doing OK before but working with them, the door opened to magazines like Vogue Paris and English and American Vogue. On a register of photographers doing that kind of work, my clientele switched up a notch."
It led to some salutary commissions like the one for Holiday, a prestigious travel and lifestyle magazine. First published in the 1940s, Holiday was restarted in the 70s. It included work by such luminaries as Cartier Bresson, Robert Capa and Irving Penn.
Henderson's work on the cover of Holiday magazine.
For three weeks, Derek experienced the trip of a lifetime following in the footsteps of writer Bruce Chatwin who wrote an exhilarating account of his journey through Patagonia in the southernmost tip of South America.
"I was lucky to get that commission. It was pretty spectacular."
Leaders and landscapes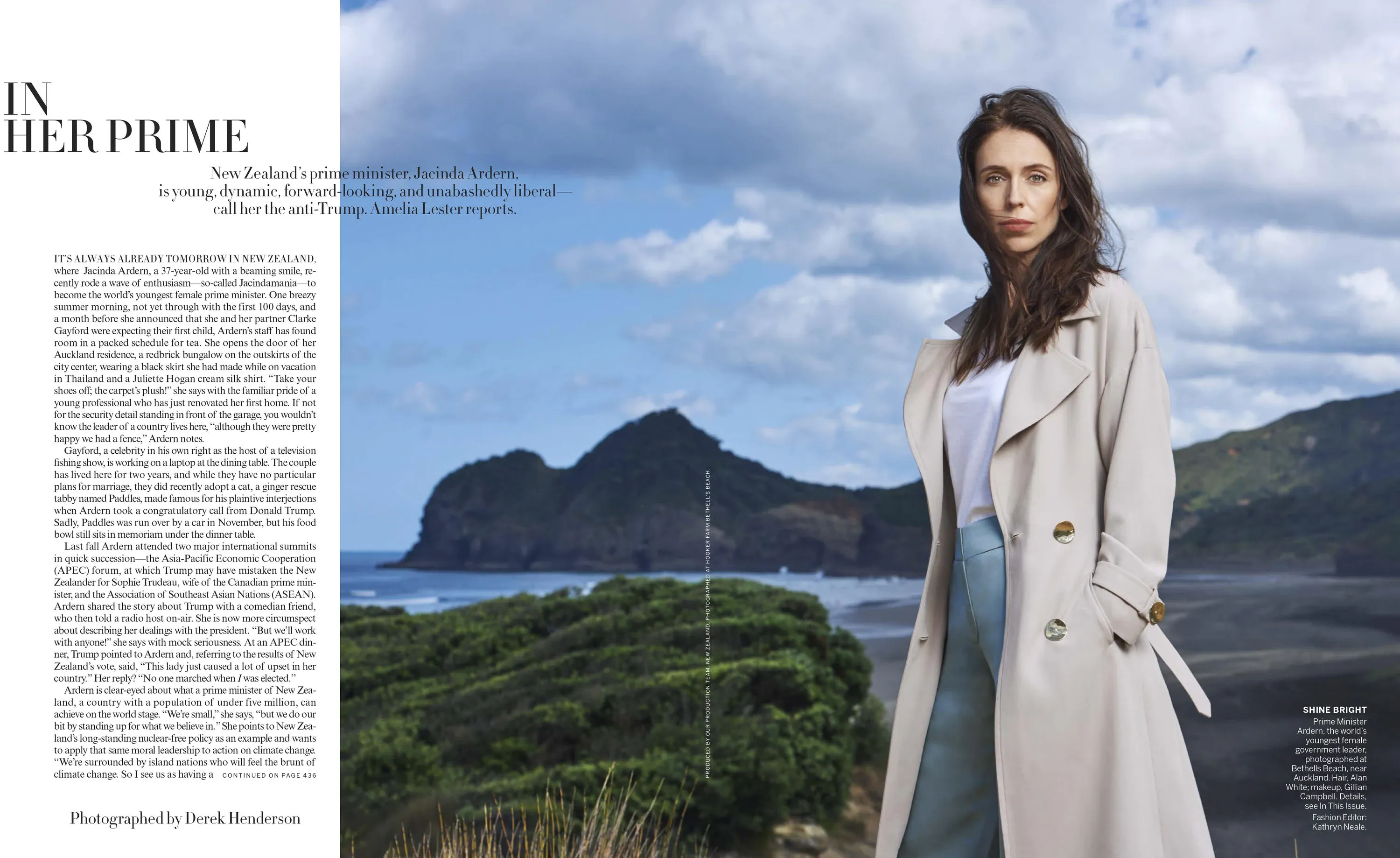 Henderson's photo of the Prime Minister left quite the impression in American Vogue.
Photographing Ardern for American Vogue's most powerful women issue was also a highlight.
"She's a very engaging woman," he notes.
Derek's career has been about travelling the globe and meeting people. "You never work with the same people every day. It's a really fun way of working. I'm incredibly lucky."
He mixes up commissions with his own art, often exploring and narrating the rich natural landscapes and communities of his homeland, prompted by memories of his childhood.
"I'm constantly chatting to galleries and come home to do personal projects."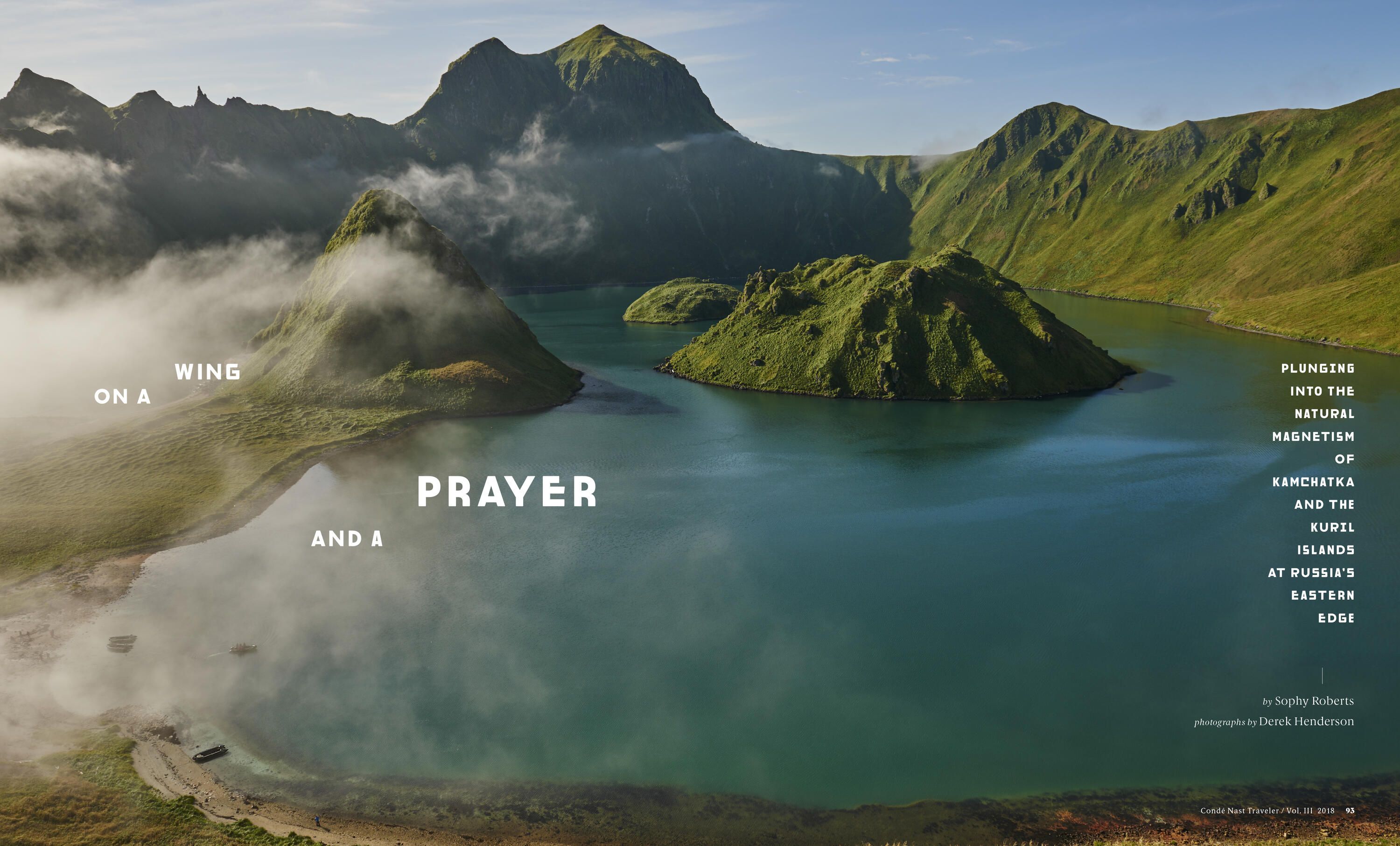 Henderson's eye for natural landscapes has produced some breath-taking results, as seen here in Conde Naste Traveler.
When COVID hit, like everybody else whose work involved travel, Derek wondered what would happen.
"In a strange way, it's been good. I've had my best year in 10 years. Because Sydney was not so affected, it worked out well for the film and TV industry. They couldn't shoot in the US and Europe mainly for insurance reasons so they came here. I've worked for clients that I wouldn't normally work for."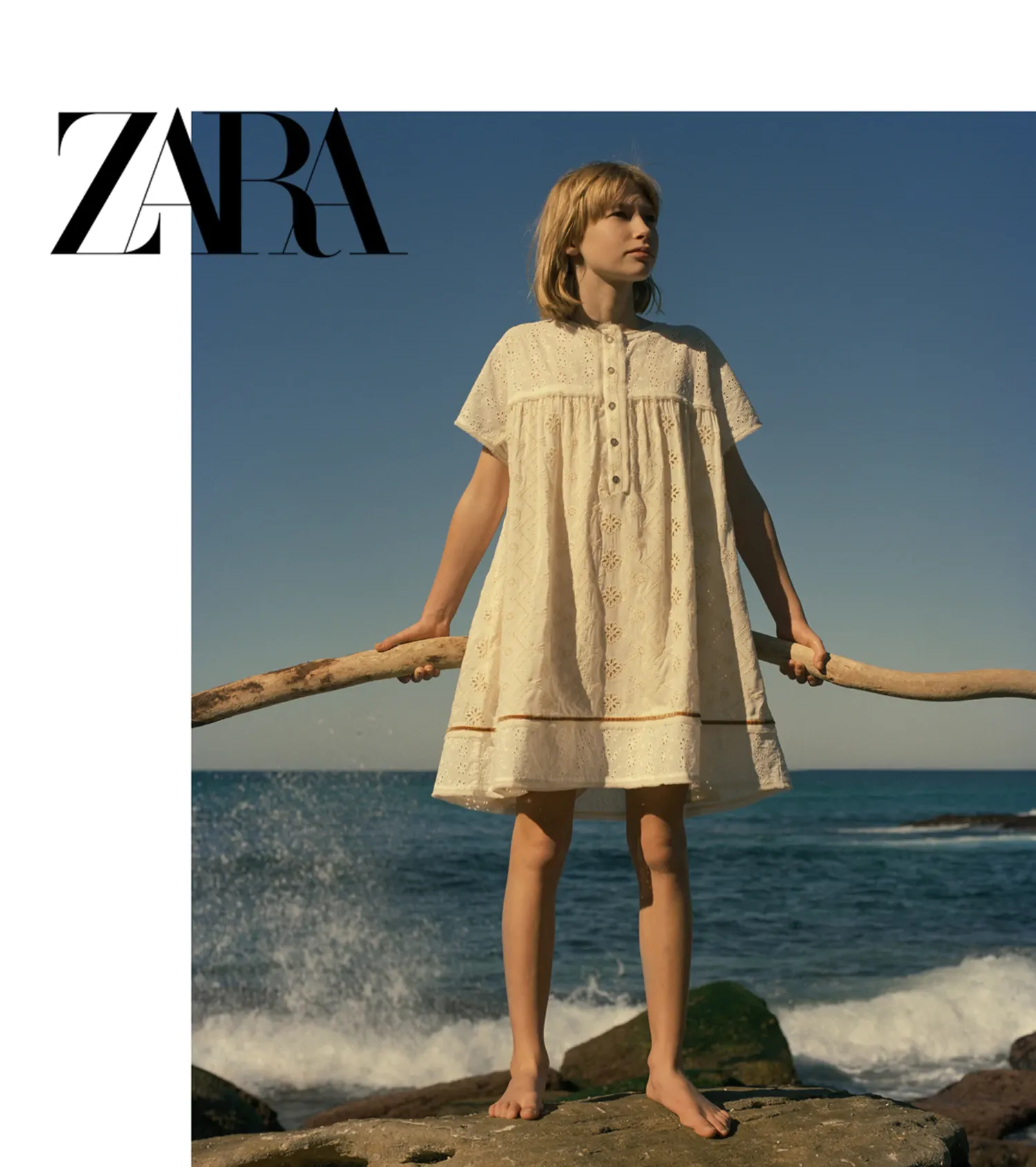 Henderson's image of his daughter Lola was used by international clothing label Zara.
Though he did miss out on a few jobs. Business news site Bloomberg wanted him to hang out for a week in Mahia on NZ's East Cape photographing rocket scientists. Then there was a job for Monacle on Stewart Island for a story on native birds. He's hoping they'll open the borders soon so he can go there.
Nothing beats being there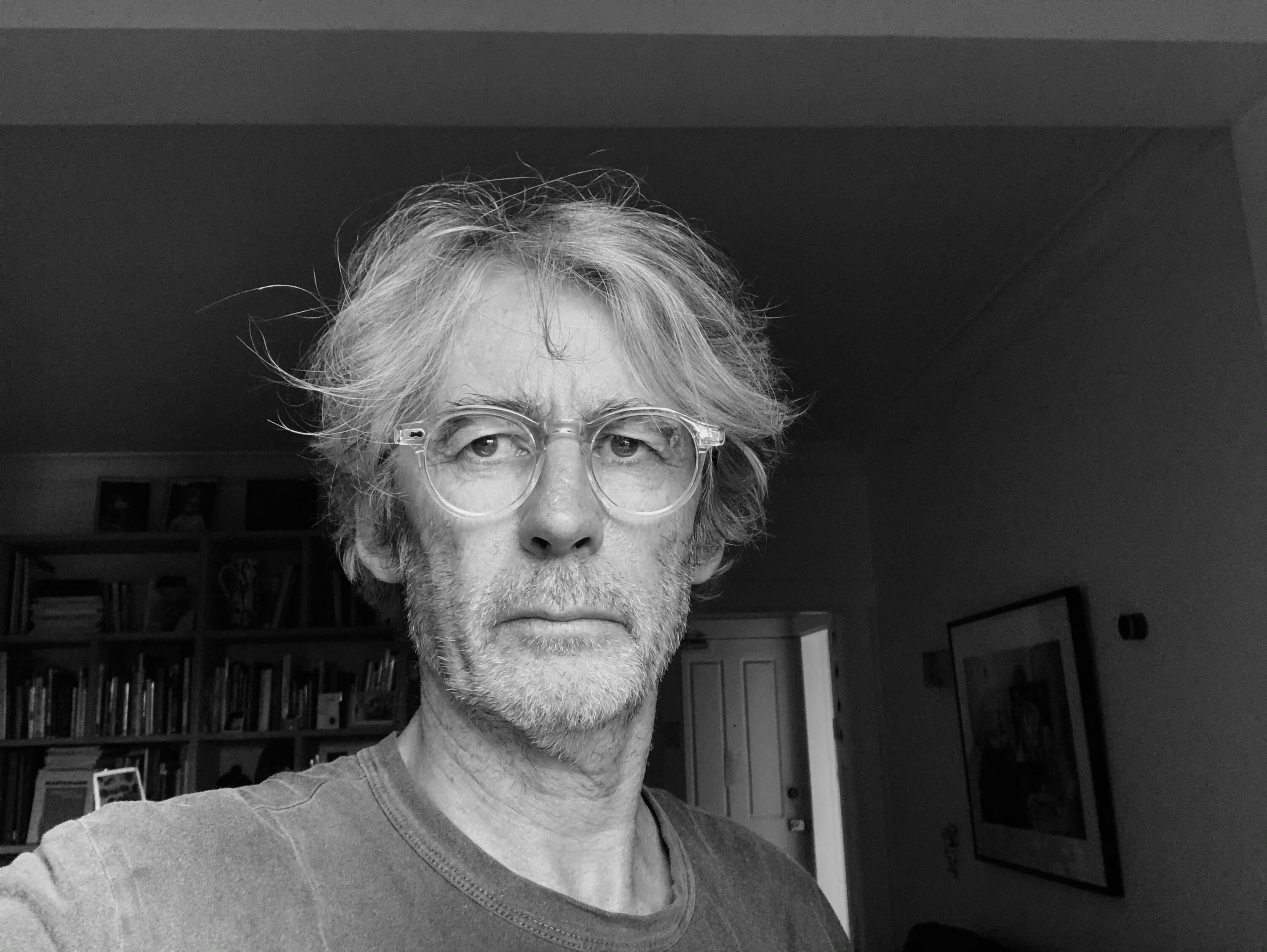 Derek Henderson.
Derek doesn't have wide experience of promoting himself via thousands of followers on Instagram as most younger photographers do today. He took the traditional track.
So his best advice to budding fashion photographers is still to leave New Zealand shores.
"Learn the ropes as an assistant to an established photographer in New York or Paris. You've got to have the skills and develop business acumen. You need to make contacts and understand how the industry works internationally."
And by the way, he assures, you don't need an expensive camera. "They're mainly to impress the person you're photographing." Derek has shot covers with an iPhone.
Navigating the international scene is all about being curious, he adds. "I'm always networking. That's the thing about being human. It's how we survive.
"Always ask, 'what's happening, what's going on' and why. Have the confidence to back yourself. Put yourself out there. Be prepared to make mistakes and encounter setbacks."
Looking back through the lens of time, it's been a long, sweaty ride to the top. But patience and perseverance have definitely delivered some sweet rewards for Derek Henderson.