I told myself a good thing when I was 19.
I had just scored a two year contract at the Court Theatre in Christchurch and I was lying on on the stage staring up into the lighting grid and thinking "Wow! Here I am!" It was 1977 and I was right at the beginning of what I was sure would be my life's adventure. As I lay there I had images of my older self stalking the vast stages of the future and I knew that I was at a defining moment in my life, a point of convergence where the whole universe seemed to be suddenly distilled into this one experience. There was nothing else. I was the centre and I was the whole. As Hamlet says "I can be bound in a nutshell and count myself a king of infinite space."
And I told myself that this thing I was doing, this "acting lark", was work. Proper work. Real work. And I told myself that I therefore needed to work hard, to respect the craft and to strive for the truth of it. I told myself not to think of success or fame first, but to understand that these things are only by-product. The work itself is what really counts. And it is the work that will bring the work.
I also told myself that to do this work properly I would need to be generous, honest, curious, respectful and passionate. I would need to pay attention, to strive, to listen, to open my mind and to stay alert. I could see that my life, this life, was going to happen regardless, so I would need to show up for it.
Not bad for a young 19 year old in leg warmers and tights about to launch himself into the world of theatre.
Forty-two years later I have this to add: we're all in it together. It's the same for every last one of us. This is the glory and the agony of being human, and we thrive on it, we artists, in every way exploring the human condition. Making art, sharing art, experiencing art, these things make us more human. They are essential to our humanity. They elevate it. They mitigate the ultimate loneliness of each that lies at the bedrock of our existence.
So accept the responsibility. From this, everything will follow.
The Changeling by Middleton and Rowley.
Outdoor Summer Shakespeare Indoors in Winter (and not Shakespeare)
Sometimes the one you love isn't the one you want.
Beatrice hires a hitman to murder her fiancé, only to become trapped in a vortex of lust and deceit. Once the deed is done, Beatrice discovers it's not money or jewels that her hitman wants as his reward, but something far more precious.
Play dumb, play dirty, play false.
Buy tickets at www.thechangeling.co.nz
Opens June 29th at the Drama Studio at Auckland University. Then seasons at Vault at Q, The Pumphouse in Takapuna, and at the Uxbridge Centre in Howick. See website for details.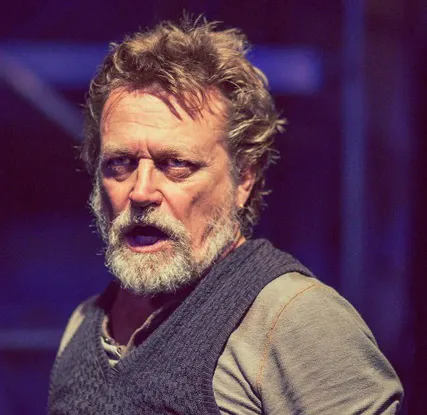 MICHAEL HURST
In his 40 year career, Michael has played over a hundred roles in the theatre, ranging from Hamlet to The Widow Twankey, with musicals such as Cabaret, The Mikado and The Threepenny Opera along the way. In 2016 he played Salieri in Peter Schaffer's "Amadeus", in whch his performance was described as a masterclass in theatre performnce.
Michael's directing credits in theatre include the recent ATC hit productions of Chicago and Lysistrata, but he is most known for his innovative and compelling productions of Shakespeare's works, including Hamlet, Macbeth, Twelfth Night, Measure for Measure, A Midsummer Night's Dream and King Lear.
Michael became internationally known in the 1990s when he played "Iolaus" in the US TV series "Hercules – The Legendary Journeys". Since then, he has not only maintained his career in the the theatre as an actor and director, but has also gone on to direct television productions such as Spartacus, Legend of the Seeker, Ash Versus Evil Dead, The Almighty Johnsons, 800 Words, Westside and The Brokenwood Mysteries.
In 2003 Michael was made a New Zealand Arts Laureate, and in 2005 he was appointed as an Officer of the New Zealand Order of Merit (O.N.Z.M.). He is chair of the AUSA Outdoor ShakespeareTrust, chair and founding member of The Actors' Program Board, Patron of Q Theatre and a proud member of New Zealand Actors' Equity.