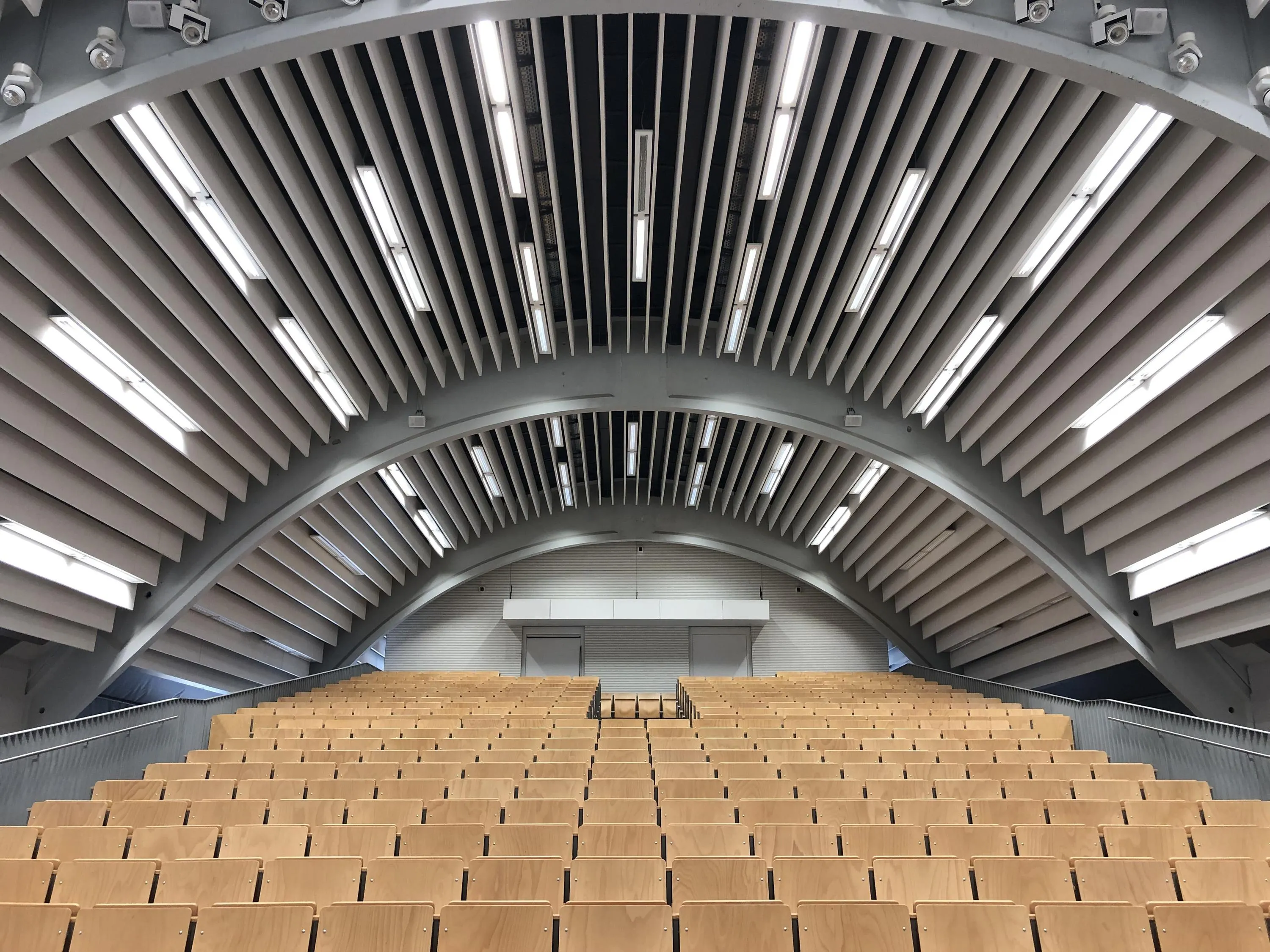 There's a well-worn adage that "life is a series of moments." Some of them shape us more than others, their imprint forever altering our lives in ways big and small.
The spread of COVID-19 has led to an unprecedented moment.
As Aotearoa enters a level four lockdown for a four-week minimum, no New Zealander will avoid being impacted and the ripples of this decision will be felt in the months and years ahead.
Even though rightly made and widely supported, it has had a knock-on effect to New Zealand's economy, with the creative sector being among the hardest hit. In two short weeks, Arts social media posts went from the peak of Festival season to a flood of heartbreaking tales from practitioners, organisations and associated businesses losing months of income.
These uncertain, anxiety-inducing jolts to our sector only seem compounded by the necessarily frank discussions had in 2019 around the difficulties making a living in the arts despite swaths of studies indicating that the arts play a vital role in community building and personal wellbeing.
To help provide stability during these shaky times, Creative New Zealand has announced the first phase of their COVID-19 response: a $16 million investment package, with funding opening April 14th, with distribution continuing until the end of their financial year, June 30th, 2020.
Creative NZ Fronts Up
Creative New Zealand Chief Executive Stephen Wainwright tells The Big Idea "we are currently in unprecedented times for which we have no playbook at hand. So we're putting all of our effort into what you might call emergency mode, and our emergency response package we announced (on Tuesday night) is our best shot at trying to minimise harm to the arts sector.
"This includes organisations, practitioners and freelancers. We're very concerned to mitigate harm because all of the historical conventions on which we have relied have all but disappeared in a week."
The Details
Their initial response dubbed the Emergency Response Package is divided into two main components, outlined below (sourced from the Creative New Zealand Media Release):
Resilience Grants for eligible artists, arts practitioners, arts groups and arts organisations (non-investment clients) who we know are suffering, to help them recover, maintain and develop their practice in a completely changed environment. There are two opportunities:
Arts Continuity Grant (up to $50k), supporting the creation of new work or the reframing of an existing project in light of COVID-19, including creative and professional development, promotion and distribution (eg, supporting new ways of working).

Emergency Relief Grant (up to $10k per individual), for eligible artists and arts practitioners, collectives and groups who we know may be experiencing devastating loss of income and opportunity and an uncertain future, and who have applied for the announced government support. More details to come – applications will need to include details of the impact of COVID-19 on their arts practice.
Short-term Relief for Investment Clients – open to existing investment clients and on top of existing funding, with priority given to those materially negatively impacted by COVID-19, to help them stabilise their businesses and remain viable. Application assessment will take up to 20 working days, beginning as soon as the application is received. More details to come – applications will need to include a re-forecasted programme and budget.
According to Creative New Zealand, this $16 million injection "includes $4.5 million of new money announced on Friday, plus $11.5 million repurposed from other programmes."
Unanswered Questions
These "other programmes" are funding rounds for projects usually happening in June or July, a decision which has left many uneasy, particularly independent creatives.
Mark Amery, author of The Big Idea's weekly Lowdown and Co-editor for The Spinoff Arts says "a lot of those are essential bread and butter survival money for organisations...from a personal perspective, the [Spinoff Arts section] is entirely reliant on Creative New Zealand funding outside of the Spinoffs stretched resources; our application for funding beyond July until the end of the year has just been postponed." As a result, Amery was keen to understand "why Creative New Zealand has destabilized the sector by removing funding for June onwards rather than seeking further funding from the government?"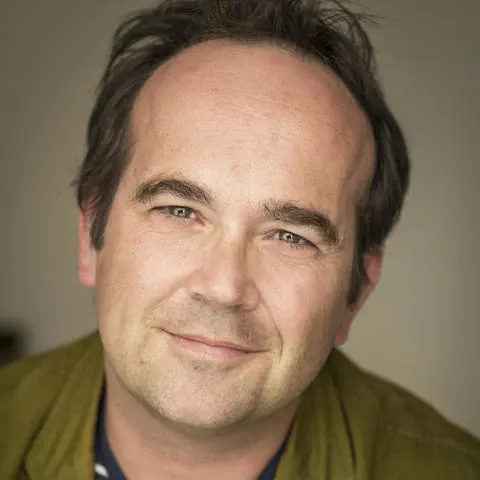 Nightsong Artistic Director Ben Crowder. Photo: Supplied
Ben Crowder from Nightsong is also seeking clarification after seeing five of his current applications withdrawn from consideration. "We're heartened by this new package because everything is urgent, but [Nightsong] would like as much information as possible as it comes to light, as we are also managing a range of questions and unknowns without the support of big infrastructure ourselves. We're looking to Creative New Zealand to lead and lead well."
Matter of Priority
'Most of those funding rounds rely on 'business as usual' reality" responds Wainwright. "For example, people being able to work together collaboratively in the same place. This is now largely not possible.
"Mostly what we do is support practitioners to support a public outcome, which is a live outcome that's simply not possible. There's really very little point in making the resources theoretically available for scenarios that no longer apply.
"So rather than do that, we're putting all of our energy into emergency mode to get resources out more quickly to people who need it urgently to do things that are now possible."
"There's really very little point in making the resources theoretically available for scenarios that no longer apply."
Wainwright confirms that Creative New Zealand is "lobbying on behalf of artists to the government - we're in conversation with [them] and Ministers.
"They have indicated their interest and understanding of what's going on. We very much hope that at some point in the future they have important things to say and do. Right at this moment, we're doing everything that we can because we don't know what that's going to look like but we do know that we can do things very very soon that meet the high levels of urgency that we're hearing from the sector."
Speed is of the Essence
The details of the funding processes for the emergency response package is still being ironed out. "Our current expectation is that we will have panels that consist of external practitioners as well as professional staff," says Wainwright.
"Our traditional external assessment process usually takes 7-8 weeks, but due to the profound urgency and need that people have to get money in their hands to support their whānau and their practice, we want to do things quickly."
Calls for a model similar to Foundation North "might not be possible because they are based on a normal 8-week cycle; something shorter than that might be the necessary trade-off to deliver the level of responsiveness we are trying to deliver."
Time of Profound Uncertainty
The two components of the relief fund aim to "do everything we can to avoid people falling through the cracks with the resources that we have" explains Wainwright. "If people are thinking 'Gosh, where do I fit into this' I would urge them to read the press release… we're well aware that people's career and work opportunities have had the rug pulled out from under them through no fault of their own - they might like to look at the emergency relief grant - while other practitioners who might like to take their practice forward from their homes might be interested in the Arts Continuity Grant...we're wanting to sustain the ecology as far as we can during a time of profound uncertainty where the normal rules don't apply."
"All of the historical conventions on which we have relied have all but disappeared in a week."
But who would be potentially eligible for Emergency Relief Funds? "It's a broad church" Wainwright responds, in reference to the wider ecology that helps promote the artistic sector, including publicists, lighting and set designers to name but a few. "It's designed to sustain all sorts of companies and pay the money they need to support themselves over this time. That might be different things for different people including infrastructure - this can vary so widely so ensuring we can cover this is absolutely part of the emergency relief grant."
It can be applied for individually, and a collective would be able to apply for Emergency Relief Grant on behalf of its individual members. Creative New Zealand is still working on the details and state they will have more information in advance of its opening on 14 April and that people can apply for up to $10k per individual.
Ever-Changing Landscape
Specifically for independent creative practitioners, "we are responding to the situation by simplifying the way we do things" says Wainwright. These include weekly rolling funding rounds that were last done in response to the Christchurch Earthquake "[that way] people have more opportunities to engage with us and seek support. It is important to be mindful that this is phase one of our work and it relates to the setting that we're all now in, which is an alert level four."
Like all sectors, Creative New Zealand is responding to a movable feast. "When it escalates down to business as usual, we will transfer the settings of what we will do again" he explains.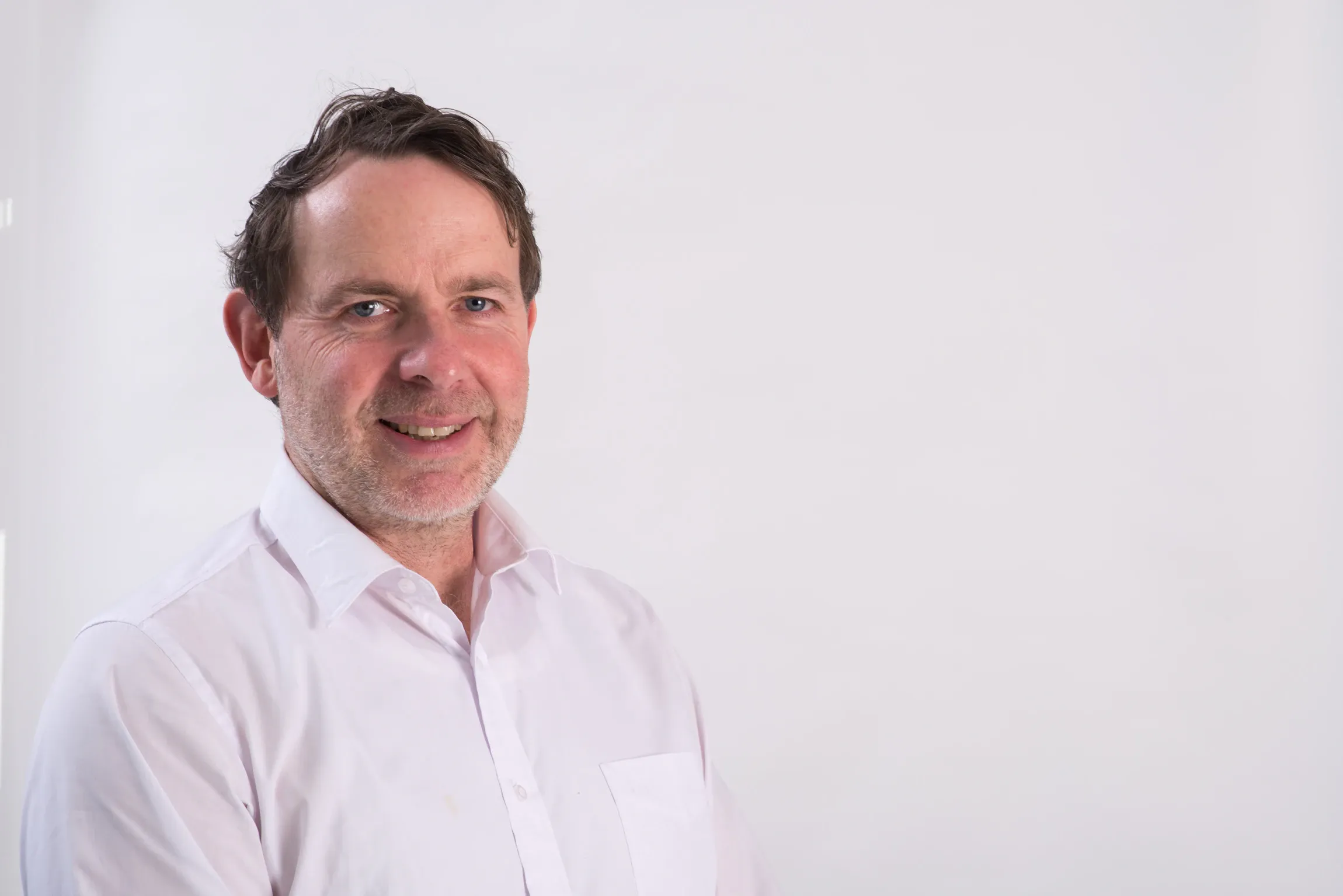 Creative NZ Chief Executive Stephen Wainwright. Photo: supplied
The Ngā Toi ā Rohe fund is "currently suspended alongside Creative New Zealand's other programmes - it was designed to support projects with collaboration and community engagement, so the reality is that many of these projects would no longer be possible in the current environment. Many people's personal circumstances have also dramatically changed" says Wainwright.
He suggests that artists, practitioners, groups and organisations who work in communities - including regional ones - could consider applying for the Arts Continuity Grant. "This focuses on supporting the creation of new work or the reframing of an existing project in light of COVID-19, including creative and professional development, promotion and distribution (eg, supporting new ways of working). This could be useful for those having to rethink how they deliver arts projects to communities and audiences in a different way, in light of COVID-19."
Those who have applied for one of the suspended funding programmes, "can still access their application and use it to apply for grants within the Emergency Response Package, if appropriate (or a future funding programme when these re-open)." Wainwright confirms.
Phase two of Creative New Zealand's Emergency Response Package, which will provide support beyond June 2020, will be explored at the April Arts Council meeting.
Humanity Needs Creativity
This opportunity to reshape creativity rings true for Clint Taniguchi - General Manager of the Mairangi Arts Centre. Like many, he has "put everything on hold" over the course of two whirlwind weeks and hasn't explored the options available from Creative New Zealand since the funding was announced.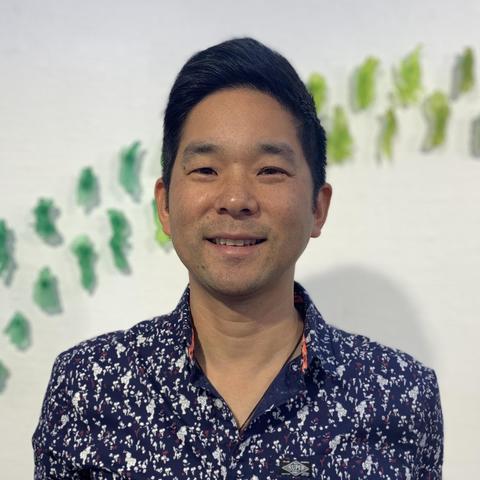 Mairangi Arts Centre General Manager Clint Taniguchi. Photo: Supplied.
"We're still in the process of dealing with closure - community, staff, tutors before we can even look towards looking for support from Creative New Zealand," he says. Despite the dire economic outlook currently, Taniguchi remains optimistic for what it means for the creative sector.
"In times of crisis, humanity needs creativity - for me, the best art in the world comes out of tragedy and chaos….this presents an opportunity for artists to think creatively and see what we can make of this...the arts community are going to need Creative New Zealand and this funding really is only a lifeline, but this [lockdown] is going to force people to reexamine how their creativity and skills can translate into different initiatives and create projects that can address what people are looking for or what is needed, all in this completely new climate."
So as you settle into four weeks of your world shrinking to four walls, this writer implores you that whatever you create, keep it indoors - for now.