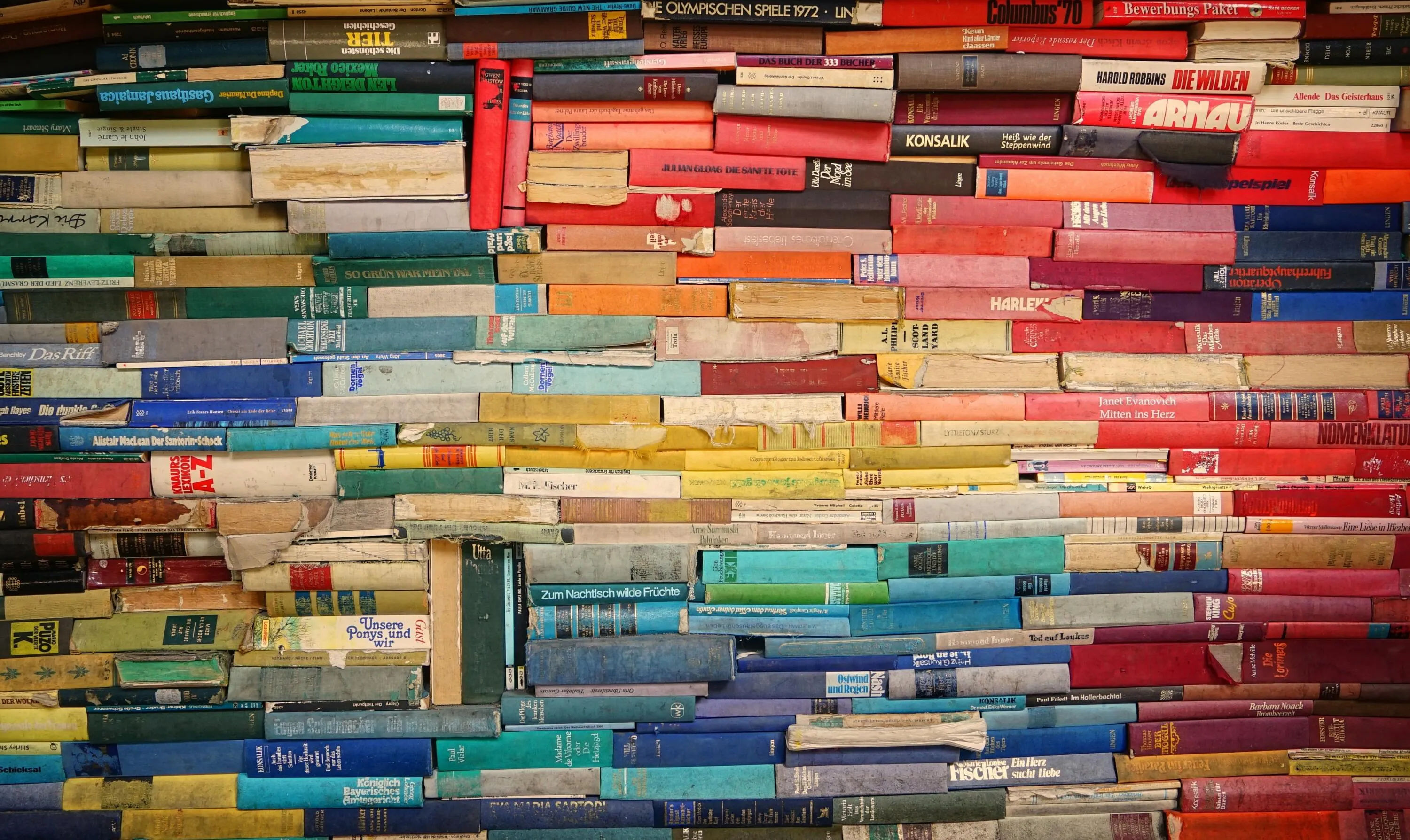 Readers may remember when last year, the literary community of Aotearoa was flabbergasted by a $500,000 grant from the Ministry for Culture and Heritage Manatū Taonga to Narrative Muse, a New Zealand registered company no one had ever heard of before.
The substantial sum came from the Cultural Sector Innovation Fund, which was established as part of a larger $374 million package to help a sector struggling with the impact of COVID-19.
Narrative recap
Examining Narrative Muse's marketing information, including their grant application, it would appear that the grant covered half of Narrative Muse's start-up funding, with another half a million coming from other assorted funds and "angel investors".
According to Narrative Muse, these other funders are: "the Callaghan Innovation fund", Te Pae ki te Rangi, AngelHQ, ArcAngels, Flying Kiwi Angels, Theresa Gattung, Elizabeth Aitken [although it's not clear which Elizabeth Aitken this is], Robert Morgan, and Te Taurapa Tūhono New Zealand Trade and Enterprise."
At the time, the ministry's deputy chief executive for investment and outcomes, Joe Fowler, justified the funding by saying:
"Manatū Taonga can speak to the potential we saw in it as a start-up with a strong proposal to develop audiences for diverse literary, movie and TV content, including Māori, Pasifika, Asian, rainbow, women, and gender-diverse, and to enable access to diverse content."
Narrative Muse touts itself as a free service that matches readers with books they might like based on their preferences.
The sort of thing Librarians do already.
Except Narrative Muse doesn't do just books, they do the same with movies and television – again, not exclusively Aotearoa content.
Blurry vision
Narrative Muse's focus is "intersectional women, and the gender-diverse" – which is perfectly admirable and wonderful. As explained in one of Narrative Muse's Medium posts: "We describe our core audience as 'those seeking stories by or about intersectional women and gender-diverse people.' The word 'intersectional' refers to the ways that gender, race, ethnicity, sexuality, and many other characteristics overlap and intersect with each other to create unique experiences of inequity and marginalisation."
The same post goes on to explain:
"The aim was to help readers and watchers find content based on their taste, identity, and how they wanted to feel. We also wanted to make sure they weren't subjected to content that they didn't want to read or watch such as homophobia, racism, harm to children, or violence. Creating a recommendation tool that could do this, where Goodreads, Netflix, and others don't, became our next challenge."
So it's less like Tinder and more like Christian Mingle or Elite Singles.
I'm not going to get into philosophical arguments about that - Narrative Muse has every right to create a platform to those specifications. My concern is that given how much Aotearoa lit deals with these themes because of our rampant problems with our colonial legacy (racism, misogyny etc), is it giving most NZ creators and taxpayers the biggest bang for that half-million? 
By those measures, the late Keri Hulme would easily check the author boxes, but her 1984 Booker Prize-winning masterpiece The Bone People probably would not because of its themes.
There is also this glaringly obvious elephant in the room: the issues around classifying content around sex, language, gender, religion, and politics, given the massive differences between Aotearoa and Australia and Narrative Muse's biggest market, the US. 
In the same post:
"There are so many layers to this — for people as individuals and on a societal level. In the context of storytelling and media, it's overwhelmingly common for people at the intersection of marginalisation to struggle to find books, movies, and TV shows that reflect their lives. The intersection that Narrative Muse focuses on is the junction of gender and all the other social identities that make stories special and human."
Personally, I wouldn't have thought it was any more difficult than typing the appropriate words into a search engine or visiting one of a plethora of book and entertainment blogs by people from those backgrounds providing precisely that kind of service, usually with personal reviews.
Remember to support your independent culture bloggers, kids. It's a thankless grind.
Don't all stories focus on social identities that make them special and human?
Photo: Laura Kapfer/Unsplash.
Narrative Muse clarifies: "We know that when stories are produced and made available to underserved watchers and readers, these audiences show up in force. And this brings revenue to the local creative sector.
"Examples include the first Māori transgender drama series, Rūrangi, a women-driven Pacific comedy series, SIS, and the published collection of whakataukī and personal reflections by Hinemoa Elder, Aroha.
"The audience demand for Rūrangi was so great that it performed incredibly well locally and was also sold to Hulu in the US this year. SIS was released on Comedy Central to New Zealand and Australian audiences and was green-lit for a second season within months. Aroha has been on the bestseller charts month after month."
Watch SIS by the way. It's hysterical. I popped a rivet on my misery truss. (It's on Prime TV and Neon.)
Yes, these are all beautiful things, but some numbers might have been nice to have. Those television successes came about through the hard work of creatives doing the hustle and the efforts and networks of extant organisations aiming to attract general audiences. Why not give the money to them?
And rather than anything to do with "underserved audiences" with no data to support that assertion, could it not just be that audiences respond to good stories, good writing, skill and talent?
Yes, I know, you're still trying to close your mouth after that half a million dollars figure.
Where does Narrative Muse fit in the market?
Narrative Muse has been around in the aether since 2016 and - in a country as small as Aotearoa - managed to remain largely unknown by the New Zealand literary and publishing community until they got that half a million dollars.
It was founded by two former Americans: Brough Johnson (pictured below), who has worked in New Zealand as a film editor (Power Rangers, Westside) and wedding and civil union celebrant; and screenwriter Teresa (Tess) Bass.
"As a storyteller," Johnson explained upon getting the grant, "I love working with couples to sculpt their special tale and find the perfect rituals that suit them." 
When questioned about her knowledge of New Zealand literature, she responded to Steve Braunias: "Um - if I'm honest, I've never been any good at naming any authors on the spot. So obviously, there's the obvious one, which is Auē, which is by Becky, and I'm forgetting Becky's surname right now."
That's Becky Manawatu (Ngāi Tahu, Ngāti Mamoe, Waitaha) for those of you following at home. She has since won Novel of the Year at 2020's Ockham Awards.
The Narrative Muse matchmaker currently has an audience of 40,000+ users in Aotearoa, the UK, the US, Australia, and other countries.
This does make me wonder how much actual representation lil' ol' NZ is actually getting because Narrative Muse is not only spruiking NZ creatives, but they've partnered with global juggernauts Amazon, iTunes, Book Depository, and Netflix.
Companies that, by the way, already do their own algorithmic matchmaking based on user preferences. 
According to Narrative Muse, the difference is that their service is bespoke, but how innovative actually is it beyond being bespoke? And not to quibble but bespoke hardly screams the broadest possible audience for New Zealand content.
Surely Amazon's sheer volume of accessible data will lead to more successful recommendations, especially for users looking for both film, television and book content? Their entire shopping and browsing history is there to be consulted and cross-referenced with other consumers.
And they do this without the faux-chumminess of acting like they're your bestie since forever.
Eyebrows raised
Cultural Sector Innovation funding is conditional on the proposal being framed as "innovative". Wait, doesn't Goodreads already exist? Oh wait, they're there as well. And of course, Narrative Muse's selling point is that it's effectively creating a safe space for users - which I don't personally object to - but don't most platforms give content warnings anyway?
Half a million dollars. Just let that soak in like Marge's dishwashing liquid.
Because little anonymous birds have brought it to my attention that Narrative Muse has been reaching out to NZ genre lit groups on social media with a curious trial proposal.
"Our usual process depends on a team of curators to read and categorize the content of books for our recommendation engine. We are trialing [sic] a new process by which Aotearoa authors can categorize the content of their own books. This will fast-track your work into our recommendation algorithm, assuming it meets our criteria:
● Either you or one of your main characters is a woman or gender-diverse
● Your book is either stand-alone or the first in a series
● Your book can pass a basic quality check on typos and grammar"
"Our Matchmaker is free for readers to use, and there is no cost to you to curate your work for us…"
Well, gosh, I'm glad that there is no cost to authors for their free grunt work filling out a twenty-minute questionnaire for each book. On the other hand, you can apply for their paid "Curator Residency programme," which I suppose is a step up from Goodreads.
Who is this "team of curators"? Familiarity with a cultural scene is a very specialised area of expertise - the sort of people you highlight as part of your team because they are well known and respected.
Yet they remain the proverbial riddle wrapped in a mystery inside an enigma. Are they the same as the people in the Curator Residency programme? Are they the people listed as "Contributors: Past and present" on the website, mostly by their first names only and primarily American?
What precisely is a "Curator Residency"?  It sounds very nice, doesn't it? Flash. But is it just a glorified internship with a stipend? Is it a fixed-term contract? Looking at the Narrative Muse website it doesn't sound promising:
"Narrative Muse is an impact-driven startup that's transitioning from a fully volunteer-based organization to a paid model. Right now we offer an awesome community and a modest rewards system for quality curations (you're free to be as active as you like), while looking ahead to a global future with curators all over the world!"
Screenshot from Narrative Muse's homepage.
Which basically sounds like Goodreads but slightly more feudal with the occasional dangled carrot.
You will forgive me for getting worked up about that, but I have very strong views about free labour. If it gets you experience or quality exposure, that's something, but I can't see either of those things happening here.
That's the book side of things. What about movies and television?
Trialling Narrative Muse
I asked a female friend, the target demographic and a good sport, who works with TV and movies across multiple NZ media platforms to try out the Narrative Muse app for me, which raised several issues.
Mainly, it doesn't do what it says on the tin. Following the prompts, my friend set her preferences for "pretty much everything but sport," prioritising drama over comedy, and "complex characters over complex plot or complex social issue".
She reported that the list of things to protect you from seems to be generated from what you don't like rather than what you do like, making it quite random. So she declined.
"I decided to go bareback and forego all protection," she said. "Protecting me from rape and graphic violence is one thing, but lumping it in with alpha males? It didn't make sense.
"Anyway, I don't want to be protected - I want to be given the tools to choose what I want to watch, so let me choose the potential harms I'm willing to deal with one by one in settings. Moods change. Some days you watch films with different people. I should be able to change them when I want in response to my life."
The 76 films and television series matched to her were very Netflix heavy. They're also older than they should be - the most recent being March 2022 (one title), with a lot of Dutch and French offerings from 2020/2021, which is quite old in Netflix terms.
I'm using the word "recommendations" loosely - in practice, it's super broad and seems to be just garden variety data mining and matching.
The only NZ film my friend was suggested was Once Were Warriors (1994). Surely there is something in their database of NZ content (that wasn't sport) and could have been suggested ahead of generic Hollywood thriller Double Jeopardy (1999). Where was SIS or Rūrangi?
The bespoke part pretty much begins and ends with a blanket option of whether you want to be protected from a bunch of things including "alpha males, sexual violence, war, child death".
There's no attempt to let you tailor that to your particular sensitivities and triggers.
Yaldabaoth knows what constitutes an "alpha male" in this context. Pretty much any male protagonist with a bit of charisma?
Nor does it allow you to give feedback on content you've seen or read.
It asks you if you've read or seen something, (yes or no) and then lets you indicate if you want to watch the content, skip it or put it in the maybe file. That has to be the laziest way of showing investors your generic data-matching algorithm is working.
There's no way of registering your dislike of a suggestion, short of - oh, I don't know - maybe posting them your self-gouged out eyeballs.
(Note: please do not post them your self-gouged out eyeballs.) 
The "Watch Now" recommendations don't actually tell you where you can, in fact, "watch" them "now". Perhaps most damningly of all, most of the content you are least-likely to come across in the mainstream - documentaries - aren't even available in Aotearoa.
Half a Million Dollars. That's a lot of cheese and wine for book clubs and movie nights with people who actually know you.