The doors of international opportunity are ones of irrefutable intrigue to New Zealanders.
There's not one creative who hasn't once dared to dream about getting that 'big break' to go global - be it exhibiting at the Louvre, performing at Carnegie Hall or treading the boards in the West End.
And when those doors were closed, we pined for them even more.
But it's important to keep in mind - those doors open both ways. Sometimes, international opportunity comes to you.
In fact, overseas interest in our creative talent is about to intensify next week, with the arrival of international delegates into Tāmaki Makaurau. They're coming for the chance to kanohi ki te kanohi - get face to face with artists and producers attending the PANNZ Arts Markets (13-16 March), which could be the launching pad to turn some of those dreams into reality.
PANNZ (Performing Arts Network of New Zealand) has long been a gateway to stages around the globe for local creatives. When the borders were slammed shut, PANNZ was swift to take the Arts Markets and pivotal hui online, creating a digital platform that has proven to be one of the few positive lasting impacts of the pandemic.
But there's no questioning that while the digital portion (13-14 March) and its year-round platform increases accessibility and brings plenty of international interest - nothing beats experiencing in the flesh.
That's why delegates are flocking to our shores to get a taste of it.
Delegates from Australia, Canada, the UK, Europe, Singapore, Hong Kong and Korea are all on their way, with 50 of them registered for the event across the digital and in-person sessions.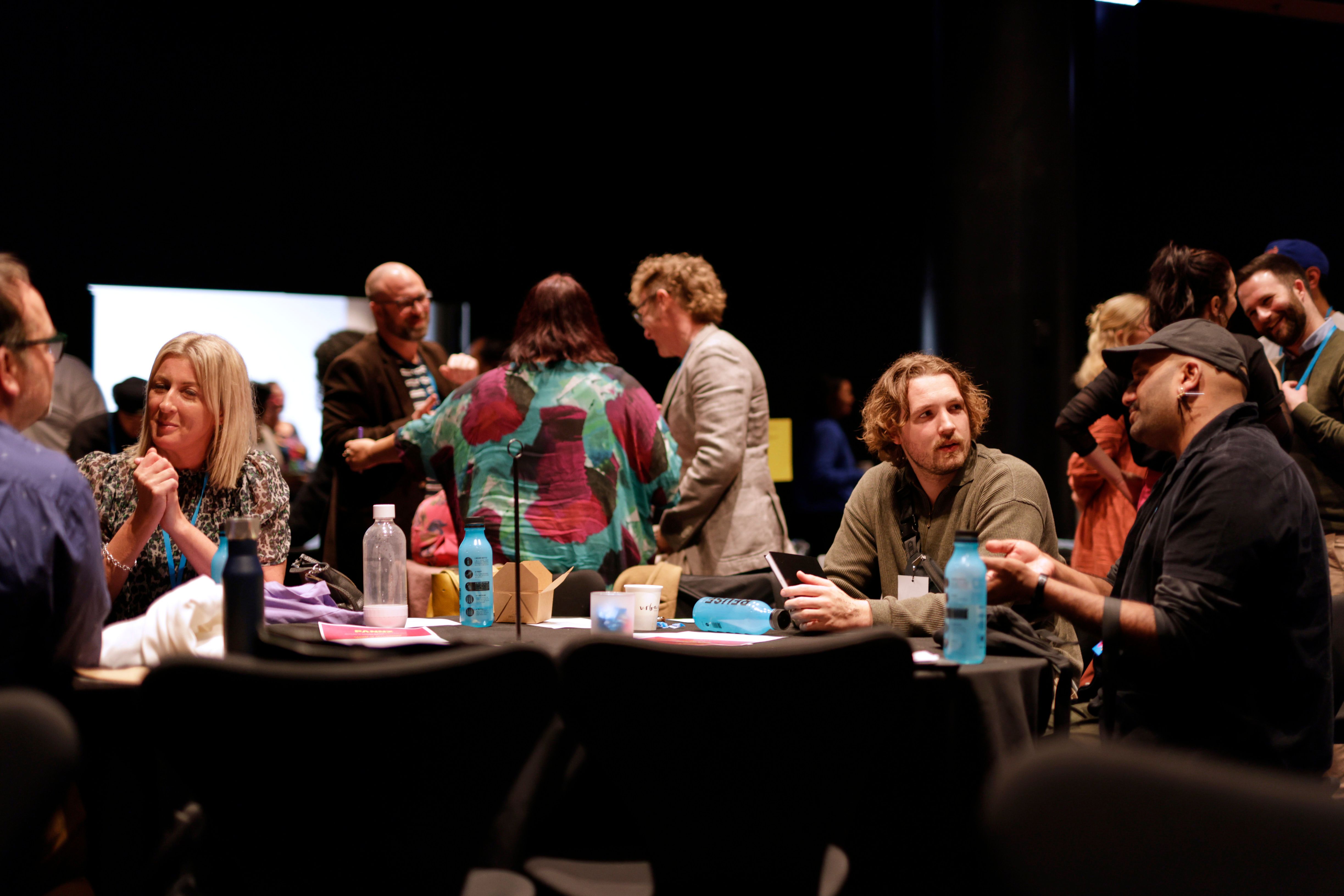 Virginia Hyam, Head of Programming at the Gold Coast's Home Of The Arts (HOTA) states of PANNZ's international standing; "PAANZ have had a strong connection with APAM (Australian Performing Arts Market) and Arts gatherings in Australia for years," adding "I think the reputation and connections are strong, with great leadership representing the organisation."
The topic of touring internationally is even explicitly being addressed at the Arts Market, with a breakout session focussing on insights into global contexts, as well as the ways for New Zealand artists to profile their work and make connections. It includes a list of heavy hitters like Catherine Jones (Director – APAM) and Katherine Connor (Executive Director – PAC Australia) from across the ditch, Judy Harquail (International Market Development Consultant & Strategist – CAPACOA) repsenting Canada and Kyu Choi (Creative Director – PAMS / Artistic Director – Seoul Performing Arts Festival).
Home away from home
So what is the demand for New Zealand productions overseas?
Bringing Kiwi creative work across to Queensland is being treated almost as local content by Hyam.
"The Gold Coast has a strong contingency of New Zealanders - in fact statistics show they make up 7% of the population here, which is obviously substantial. So of course I am keen to source productions which appeal to that community beyond contemporary music, which is an important part of our programming, and very popular.
"We are keen to tell more New Zealand stories here as a part of the HOTA program."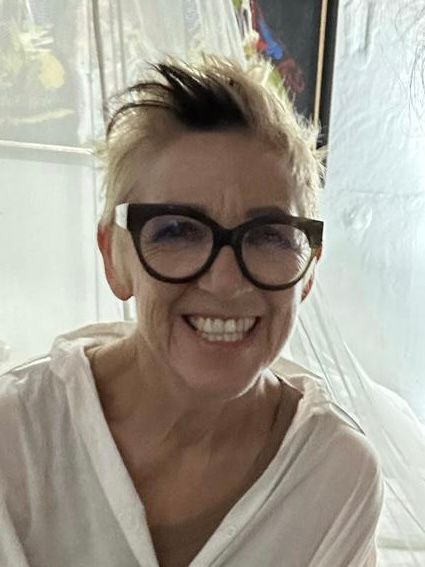 Within HOTA alone, there's a wide range of options being considered. Hyam states she's looking for "contemporary performances across all mediums and scales - work that challenges and entertains, work that is accessible. You know what you are looking for when you see it, often to your own surprise."
Hyam's excited about her first time attending the PANNZ Arts Market - and knows what to expect, having attended a number of such opportunities across the planet previously.
"They are a terrific environment for enriching your understanding of what's happening and who is doing what, for discovering new trends and identifying opportunities for partnerships.
"New Zealand is geographically closer to us than Western Australia, so as close neighbours it makes sense to build partnerships with organisations and companies who are making terrific work and share it with the Gold Coast audiences.
"New Zealand artists and producers travel with a good reputation - when any country claim artists as their own, that's always a good sign!"
While we're not about to let anyone 'pull a Split Enz' on any of the gems doing the rounds in Aotearoa theatres without a fight - it's still an incredible opportunity to test yourself in a new environment.
Our stories, in demand
What's important to note is that international delegates aren't coming here just to find work that can slot in seamlessly in other markets - they're on the hunt for productions and performances that are uniquely Aotearoa.
The incredible quality and quantity of shows that lean heavily into te ao Māori and Pasifika storytelling will become selling points in the eyes of many delegates.
Sherene Stewart is one of the co-leads from the YIRRAMBOI Festival in Melbourne and another first-time attendee of the PANNZ Arts Market.
Stewart told The Big Idea they're on the look out for creatives that produce experimental mahi through evolutionary practices with strong cultural foundations.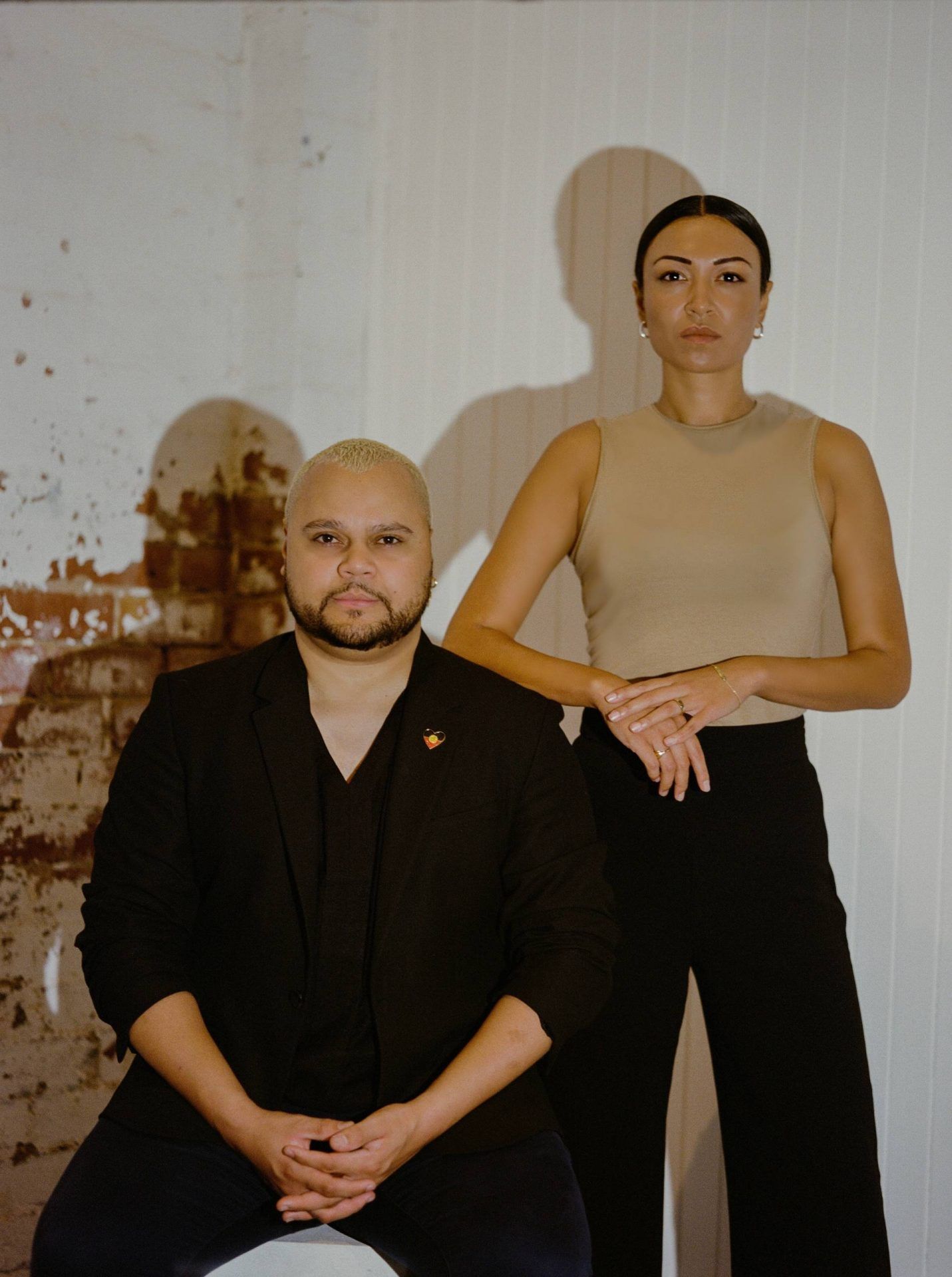 "As an International First Nations Festival, YIRRAMBOI look to engage, support and foster relationships with the global First Nations Arts Sector. We look to continue to support existing relationships and build upon potential collaboration opportunities between the two countries."
The ability to do this face-to-face is of huge significance to Stewart. "From a First Nations perspective, cultural exchange is important through physically experiencing cultural practices and protocol."
Hyam agrees. "Seeing work live and meeting face-to-face is the best way to go - there is no doubt - for ascertaining the suitability and alignment of work to your venue."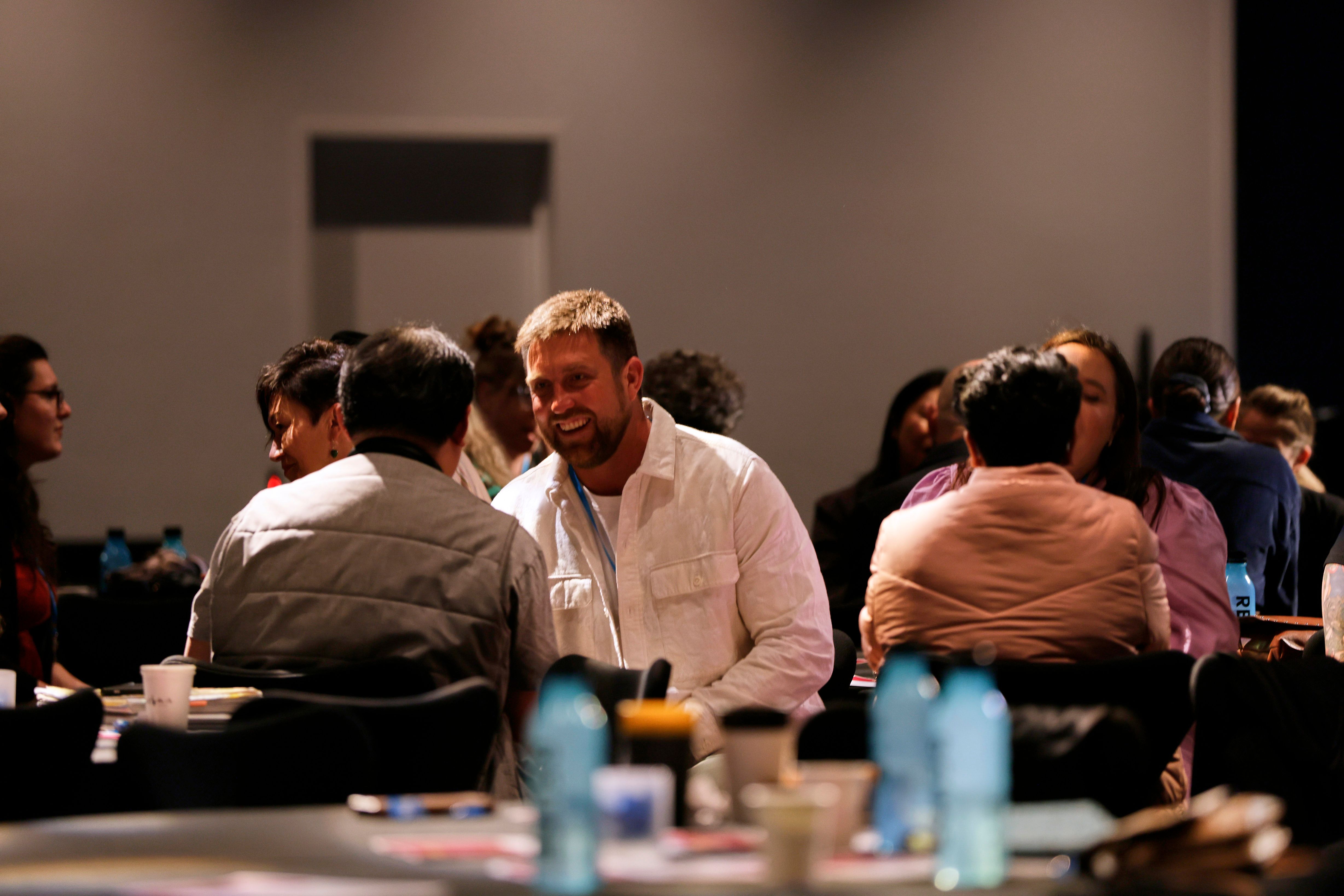 The opportunities are not just for those presenting and pitching - all attendees get the opportunity to be part of what can be potentially career-changing networking opportunities, both locally and abroad.
Asked for her advice for those hoping to get their big break at the Arts Market, Hyam offers "I would say first impressions are important wherever you are! Read your audience, be confident but authentic.
"Have a work that is tour ready, be well-informed and realistic about its tourability – so have that touring pack in place with marketing materials, technical specifications, fees and timeframes clearly worked out."
Written in partnership withThe PANNZ Arts Market, running 13-16 March.Tickets to the full program start from $50 for independent artists and producers.Click here for details.