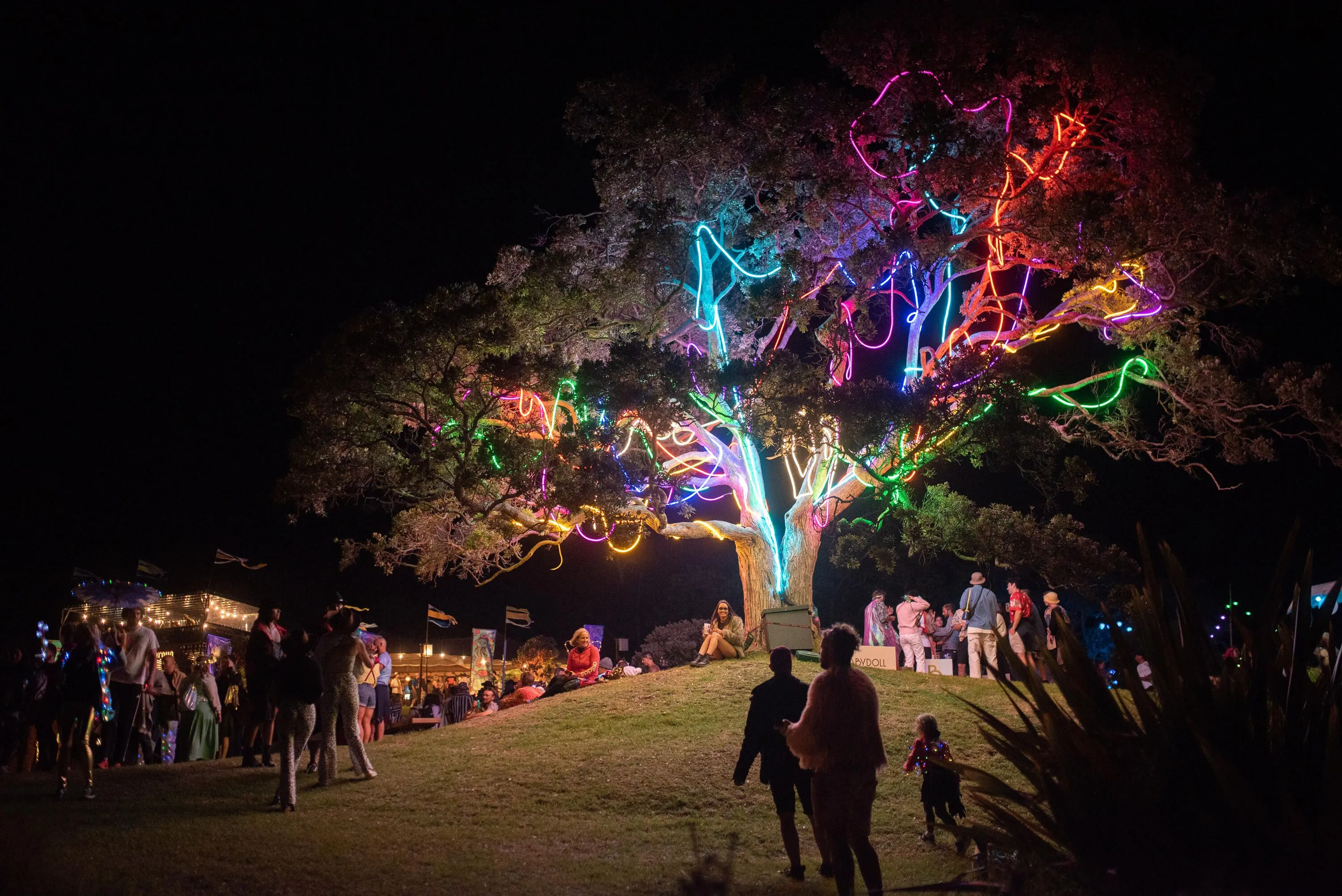 Summer's not exactly cancelled - but it sure feels like it for many inside the creative community.
The Government's nationwide Red Light announcement has forced heartbreaking decisions, tough conversations and a swag of contingency plans to be put in motion by event organisers, promoters and artists.
As a country, it's nothing like a Level Four lockdown (in the old COVID response currency) - we're not confined to our homes, shops are still open and you can still see your friends and family.
But if you had an artistic event planned for the coming weeks - it has the same effect. Doors closed, money refunded, dreams shattered.
In fact, many are arguing that Red Light is close to 'business as usual' for most - except events, venues and hospitality. That strikes right at the heart of the arts and the income of countless creatives.
Like many, The Big Idea's been worried about this eventuality, as covered in last week's Lowdown appropriately titled Brace for Impact.
The biggest carrot for vaccination this summer - music festivals - have, by and large, felt the rug pulled from under them.
Among those garnering headlines has been Splore - cancelling for the first time in its 25 year history due to the restrictions. Splore had managed to navigate the pandemic waters to run the event for the last two years but Omicron's threat proved too much.
Organisers stated "It's with heavy hearts that we ask you all to join us on a journey we hoped we would never have to take.
"The move to Red doesn't leave room for ambiguity. Large events cannot go ahead at this level, and in all likelihood we'll be at Red for some time as we support each other through the spread of Omicron. The best thing we can do is give everyone some certainty and focus our attention towards 2023."
As will become a trend once again, ticketholders can choose between a refund or hold their tickets for next year's event. Many other events are also offering the option of donating the ticket price to the organisations to help cover costs like paying the artists - something worth checking if you're holding tickets to cancelled performances.
Other anticipated events like The Other Ways Festival on K' Road set for Auckland Anniversary weekend has fallen victim to COVID cancellation for the second year running, leaving punters disappointed and 50 musical acts without a gig.
The Auckland International Buskers Festival is another Anniversary weekend casualty of the latest batch of cancellations, while New Zealand Fashion Week and the Lantern Festival have also been rubbed off the 2022 calendar.
Here we go again
While this is a tough time for everyone forced to pull the pin, it's particularly brutal on those events that have been rescheduled and postponed already to face the trauma again.
Singer Hollie Smith summed up the feelings of many on social media. After playing her just first band gig since March and finding out she had to cancel her release tour for the fourth time - "I'm fuckin done."
GMG Productions Associate Producer Nick Purdie knows the pain all too well - the latest announcement resulting in the cancellation of the Christchurch season of Madagascar The Musical with an all Kiwi company - six performances into their long-awaited 13 show season.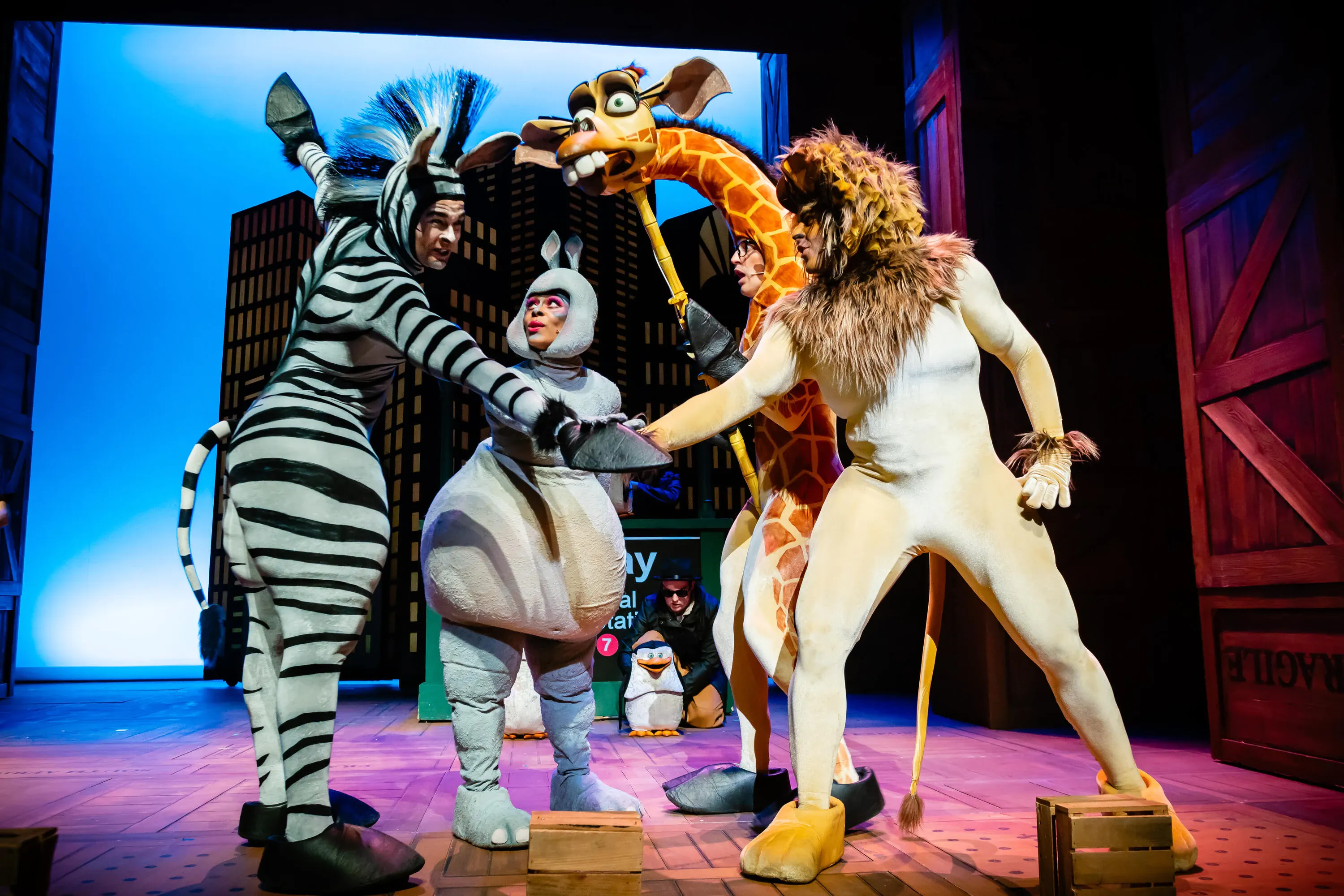 The all Kiwi cast of Madagascar: The Musical. Photo: LK Creative.
Purdie tells The Big Idea "we have certainly felt a large degree of devastation with the shift into Red.
"Having already suffered two postponements (in August and October) we were really hoping that our cast and crew would get the opportunity to cap off our NZ tour the way it started. We at GMG felt we owed it to them and also the Christchurch audiences but alas it wasn't meant to be.
"The entire landscape of the NZ arts and entertainment industry is in a very difficult spot with the recent changes… and our hearts go out to all organisations, promoters, communities affected by the new restrictions.
"Despite it all, we are very fortunate to have made it to the stage this time but extremely gutted for it to be cut short right at a time when audiences could really have used some escape and the chance to laugh."
Gisborne's popular Te Tairāwhiti Arts Festival were creative in their 2021 contingencies, splitting the festival in two to get around the Delta dilemma. But sadly, the special summer 2022 event has now been scrapped.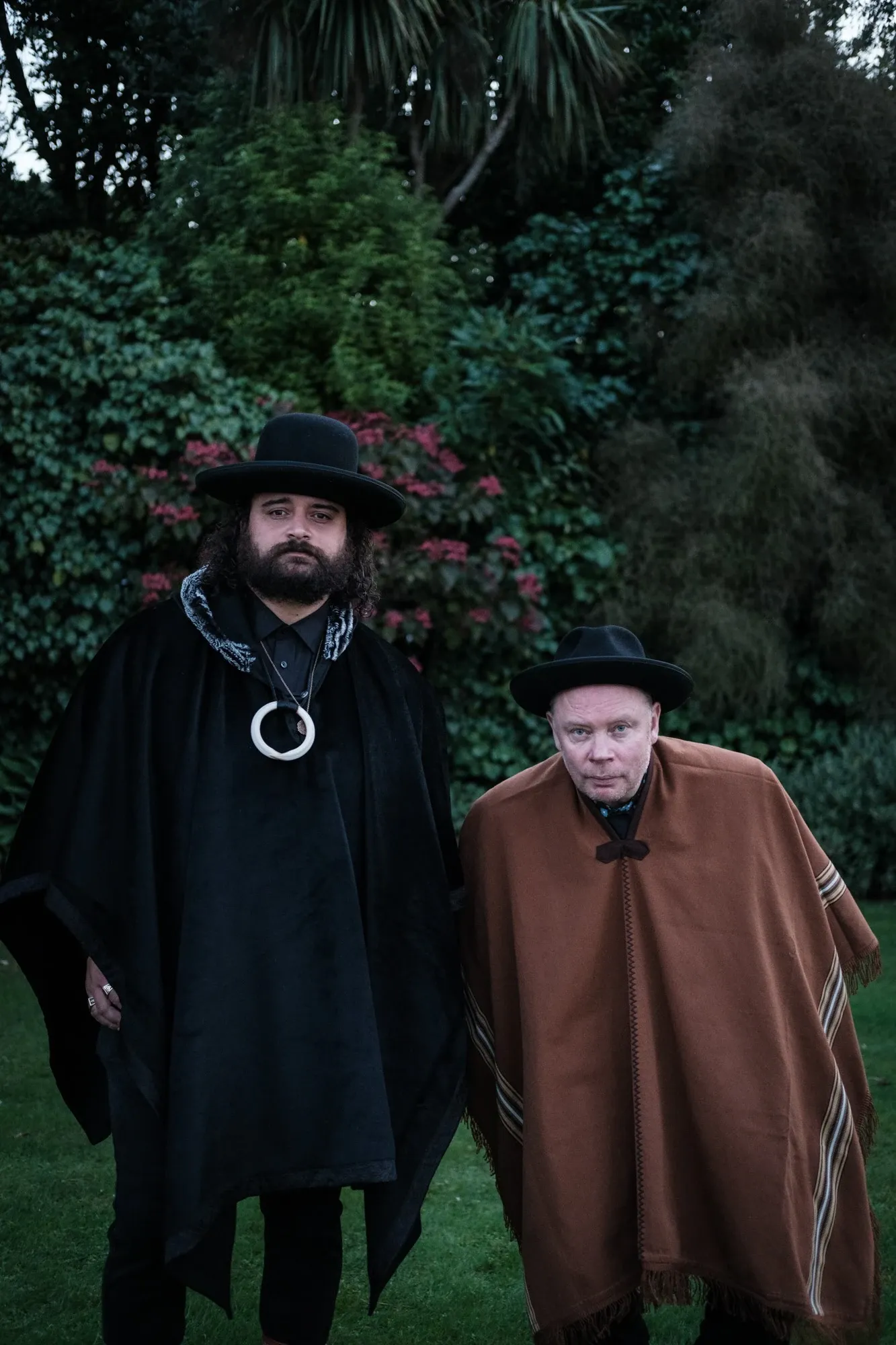 Troy Kingi and Delaney Davidson were due to perform at Te Tairāwhiti Arts Festival's special summer event. Photo: Supplied.
CEO and Artistic Director Tama Waipara confirms "with this already being a moved event, a further postponement is not viable at this time. We support the Government's efforts to keep our people safe and well, and will continue to plan for our usual festival later in 2022.
"Our sincerest aroha goes out to all our artists, crew, suppliers, ticket holders and community who have backed us since our inception in 2019. We look forward to returning later in the year with the full might of our creative abundance in Tūranga-nui-ā-Kiwa and the wider Te Tairāwhiti region."
Putting on large scale events is a mind melting exercise at the best of times - but spare a thought for those needing to unstitch months of toil.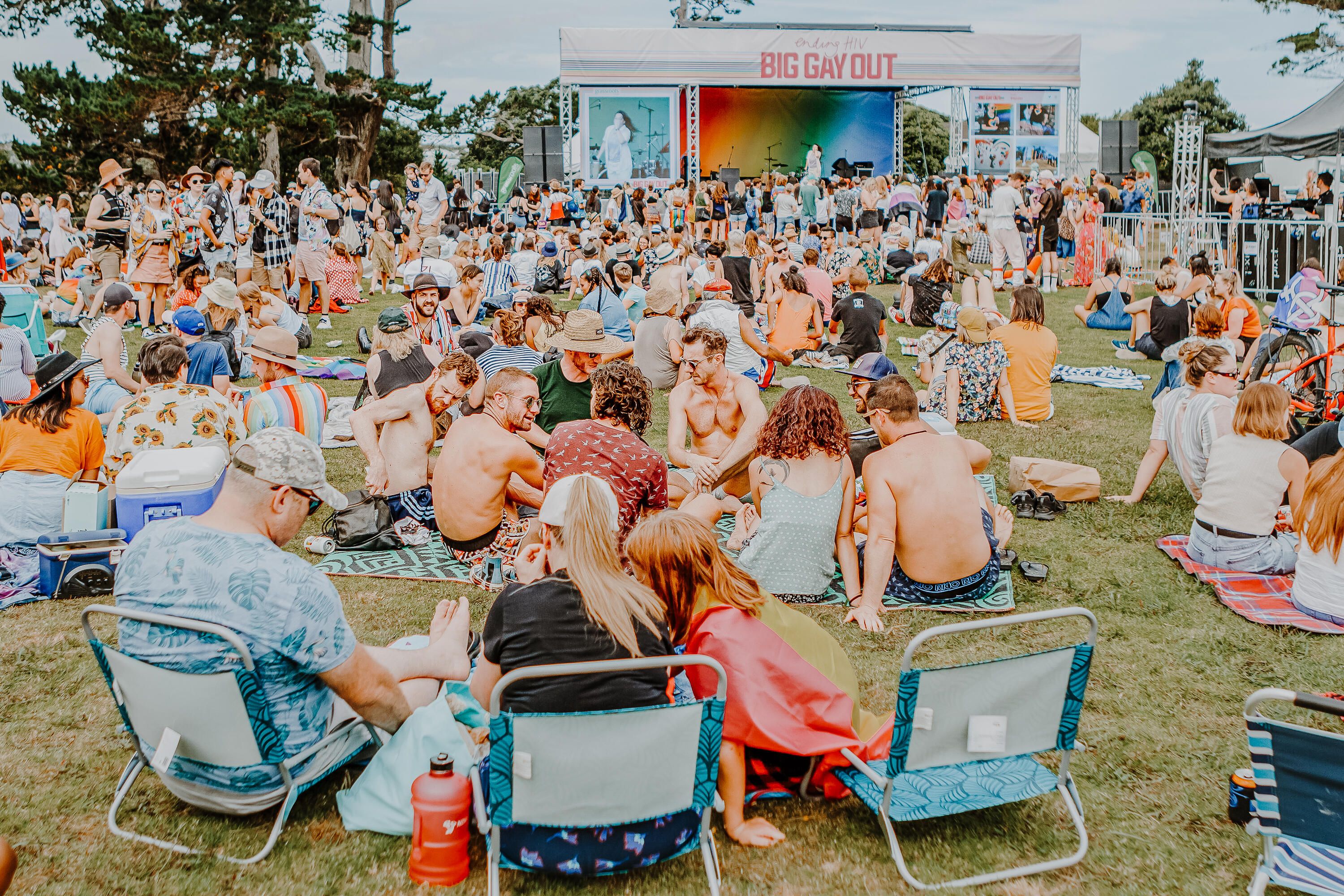 The Auckland Pride Festival in 2021. Photo; Neptunia Moon.
The cancellation of the 2022 Auckland Pride Festival only leads to more logistical headaches, but Executive Director Max Tweedie states that for an organisation that is entirely invested in supporting the queer community ​,​"the experience of Australia in particular has demonstrated that even without these restrictions… proceeding during an Omicron outbreak would've been irresponsible."
There is still hope some events will be salvaged, including the marquee Pride Gala that's been postponed to a later date, to help celebrate the 50th year of Pride. The first Takatāpui Festival - Te Tīmatanga, in its large-scale public art activation - will also still take place either safely in person or online.
Forging ahead
Other arts festivals are on high alert, seeing what options they have in what could be weeks of uncertainty.
The Auckland Arts Festival is set to run 10-27 March, and are now once again deep into the multiple scenario planning.
Chief Executive David Inns told The Big Idea "we are just over six weeks out from our opening and are working through all the framework options for our Festival.
"This is not our first time riding the wave of uncertainty and we have planned for this. We send aroha to everyone, especially our friends and whānau in live events who like us are again undergoing major impacts."
Aotearoa New Zealand's Festival of the Arts will be another needing to dust off the contingency plans - for now they're rolling ahead with interactive, immersive spectacle Destination Mars held at Te Papa, though running at limited capacity.
The 100 person capacity restrictions make life difficult, but some are still forging ahead. Auckland Theatre Company are continuing to rehearse for their month-long run of their 2022 debut production Grand Horizons and are still selling tickets to a level that fits the Red Light protocols.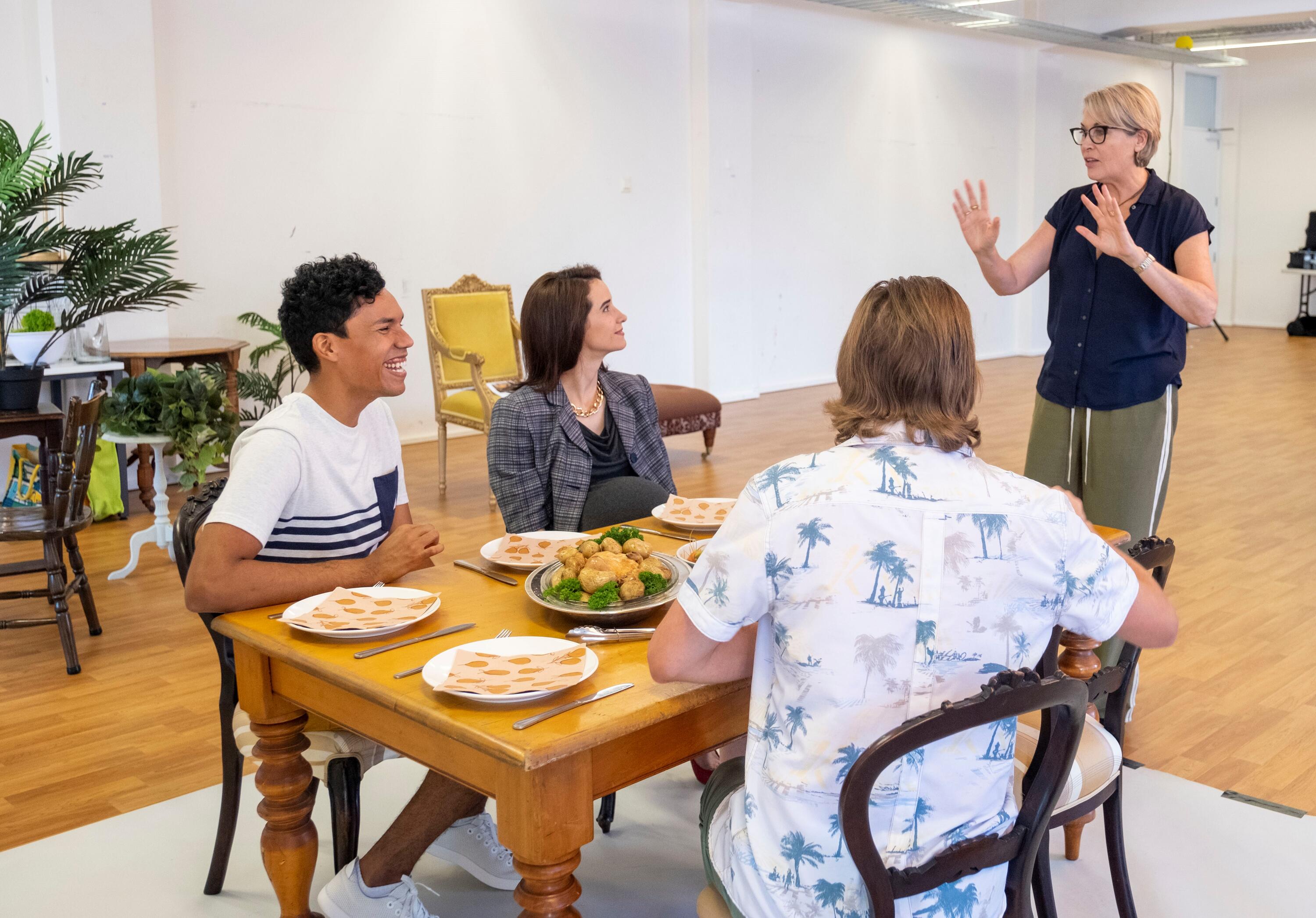 Rehearsals are underway for Auckland Theatre Company's Grand Horizons. Photo: Grant Triplow.
Auckland Theatre Company's CEO & Artistic Director Jonathan Bielski told The Big Idea "with Omicron, we have a new context - one which allows us to continue to make and perform theatre. It won't be easy and disruptions will surely continue, but while we can do so safely, we will go on.
"We do this because it is what we do, as artists and makers of theatre, we create, and it is never more needed than now. After a long-enforced absence, we intend to reconnect people in the theatre once more. We go on."
Many cultural institutions are able to keep the doors open and limit the flow of visitors.
The New Zealand Maritime Museum's able to continue operating and able to keep exhibitions like I am Island and Sea open, along with running their regular programming like Suzy Kato's book reading on 29 January.
Auckland Museum also remains open and a school holiday option with attractions like Te Whiwhinga: The Imaginarium - though under the usual vaccination pass and face mask protocols for such institutions.
Whether there's a way through or a brick wall in front of them, once again Aotearoa's creative community has been forced to dig deep in more unsettling times.
Kia kaha and much aroha to all impacted by the Red Light shift from everyone at The Big Idea.