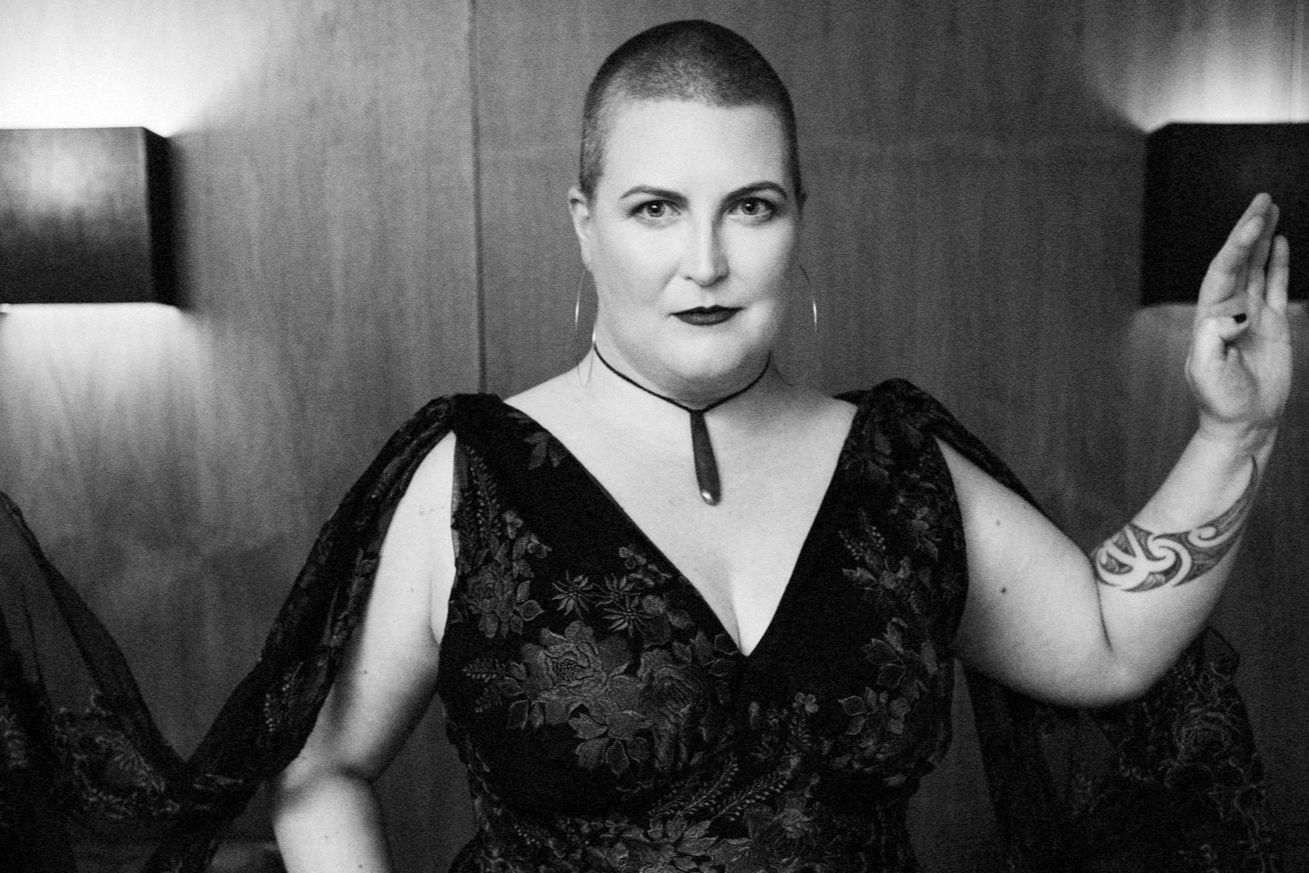 The loss of award-winning poet Paula Harris was sadly announced over a week ago - a month after her disappearance - and it is still a major point of conversation for the Aotearoa creative community.
And for good reason.
49-year-old Harris was entrenched in the world of creativity - her skill as a poet, her passion for storytelling with raw honesty and her unrelenting desire to do it 'her way' made her stand out.
As did her compassion and genuine care for those around her - she made herself available to those who needed her.
Harris's passing has also forced some important conversations to take place - ones that she did her best to highlight while she was alive.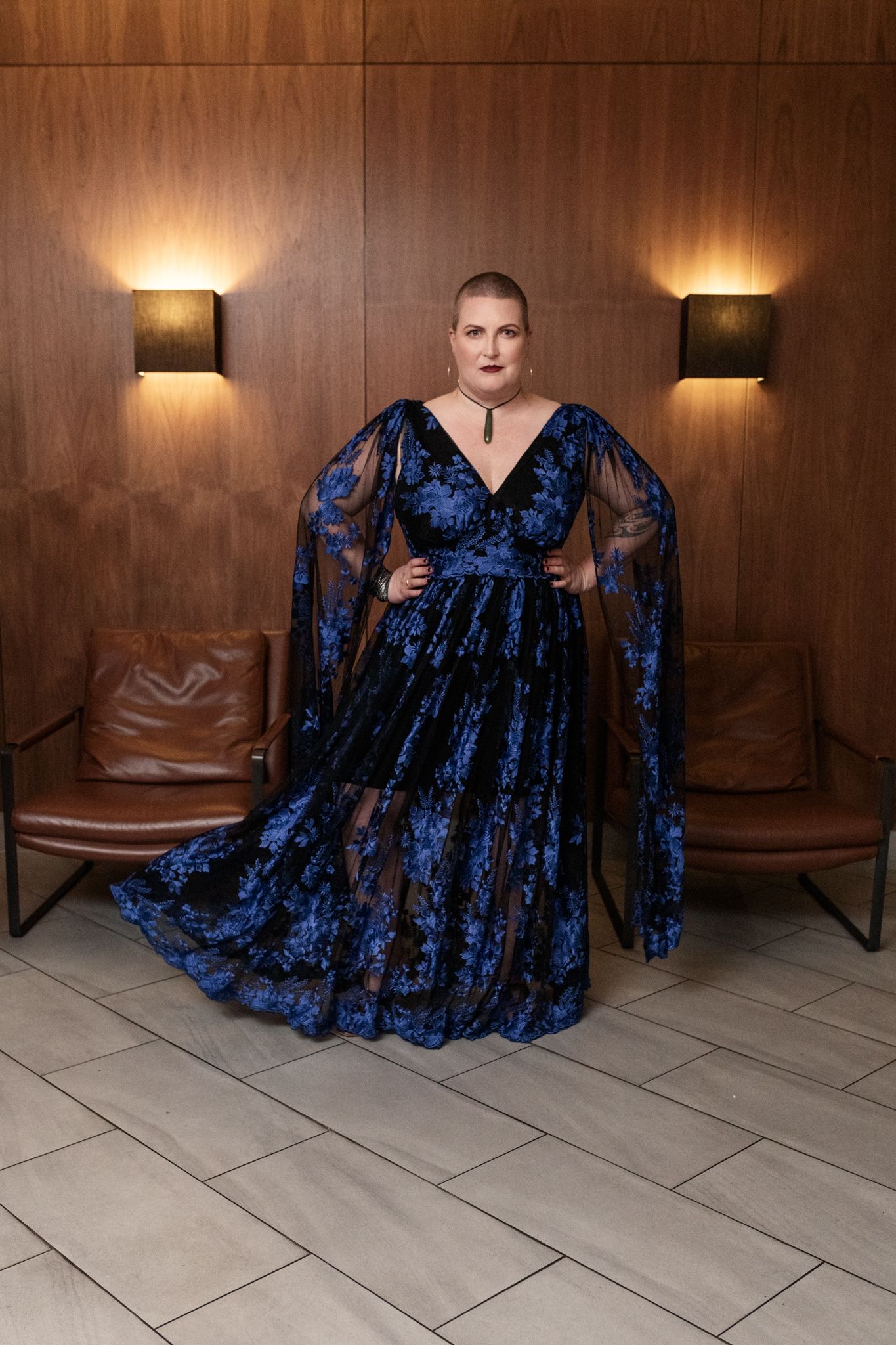 Tributes have been constant on social media and websites over the past week, giving an insight into the creative mind that was such a dominant feature of Harris's personality.
Friend and writing contemporary Carly Thomas told The Manawatu Standard "Words for Paula were persistent, and her practice was one she believed could connect people and help them feel less alone.
"There was just something about Paula. She had an elegance and a way of looking at things that was intriguing and interesting. She saw beauty, she felt it and she expressed it through her writing."
Motif Poetry were among those devastated when the news broke - stating Harris was "a force to be reckoned with" and that "her poetry was incisive, honest and beautiful."
Harris never shied away from discussing her depression, a trademark openness in confronting a kaupapa so often hidden in the shadows. Her poems have a sharp wit and can hit like a sledgehammer, as do her highly-regarded poetic short films.
The tribute for Harris on Newsroom has some poignant statements, including "The gatekeepers no longer have to worry about keeping Paula Harris outside their gate."
Poet and novelist Maggie Rainey-Smith sums up her former Victoria University classmate: "She wrote about sex, depression, her stoma, small town New Zealand, men, the good, the bad and the ugly. Off Kilter was her Twitter handle. She was Paula Harris."
She continues "With Paula and depression, it was a real and vivid battle that played out from day to day. Sometimes we wanted to avert our eyes, those of us fortunate enough not to be crippled with depression, but Paula was having none of that.
"She wrote so we would hear and see her."
Poet Laureate Chris Tse stated on The Spinoff "Paula openly shared the good and the tough parts about being a writer, documenting each rejection and setback – there's no doubt this clouded her own judgement of how important and adored her work was. The work, of course, lives on – her website meticulously lists where you can find it online."
Multi-talented creative Ruby Solly shared a special and deep connection with Harris - and has been among those keeping her memory at the forefront.
Her touching poem E tauhou - written for Paula - is published in The Spinoff and draws you in with a mixture of sorrow, empathy and warmth.
You were not made for here.
A dropped button from the coat
of somewhere better.
You chased that better for everyone.
You found the moment that hope shrunk so small
that it disappeared into its own tiny black hole.
You held It in your hand
crushed it to ink
and wrote letter after letter
to ensure that you were the last person
to hold a black hole inside you
to feel its pull.
-Section of Ruby Solly's poem, E Tauhou
Solly gave The Big Idea an insight into the mahi and mindset of her "kick-ass aunty" - and why it's important that message of Paula Harris is heard.
"Paula spent the last part of her life trying to get media and politicians to care about the illegal detainment of people with mental illnesses in facilities without being under the act, but there was no interest despite her dedication and care.
"She spent her life looking out for, elevating, and loving people like us. People whose brains thought differently, people who had faced abuse and lived with the scars.
"When Mahinarangi Tocker's brilliant book wasn't accepted by publishers... Paula stepped in and did just that, she published it. Paula saw someone like herself in Mahina, and she worked to help Mahina give her gift to the world.
"Paula was the one you'd ring before you went to a psych appointment to go over what you should and shouldn't say to ensure your safety. She never tried to fix you, just to elevate your true self through love, acceptance, and recognising what you shared together.
"Paula and I talked a lot about mental illness and mental health, and the fact that tākata whaiora were like a whanau or an iwi. Paula was honestly the best aunty you could hope for. She had a depth of emotion and feeling that is a gift and a burden, when society doesn't fit your needs or perceives them as wants rather than necessary support to survive.
"I'm struggling because Paula and I had similar cycles. We were often low at the same points in time. One time without discussing it we were both teetering on the edge of being and not being here, and for both of us, no one noticed and we just carried on with our lives.
"But we had each other - not in tangible help, but in a shared knowing and empathy, which in a way meant so much more.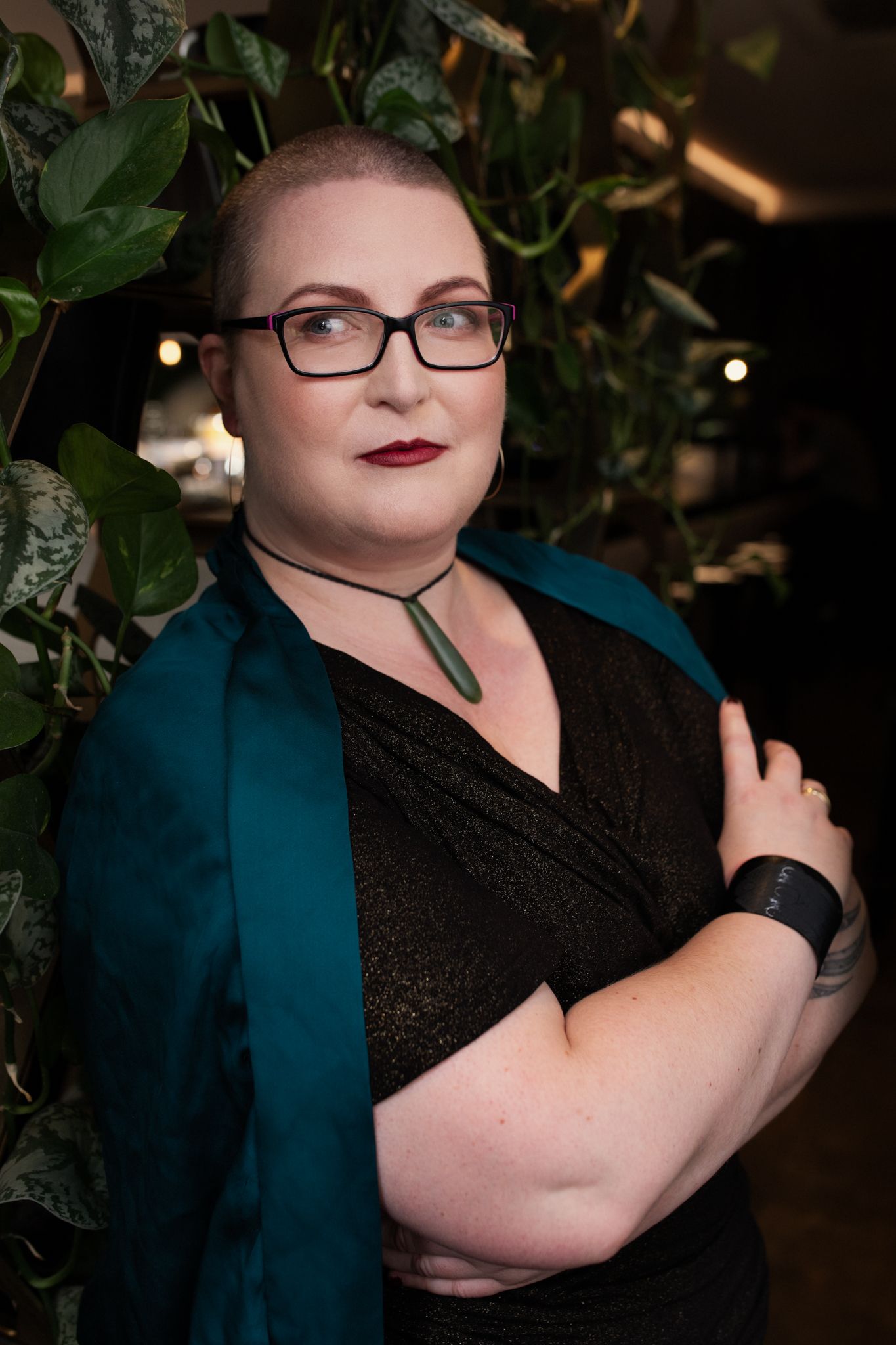 "Inaianei, he tipuna ia. Ka kōrero au ki āku tamariki, 'Kai te kitea te tauhou ki korā? Ko Paula ia, he tipuna o Kā Takata Whaiora'. She chose that herself, and the way that they've been around us since she left, I think her choice has been honoured.
If we take anything from this, it's that love is not enough to save our people. We need systemic change. We need systemic change. We need systemic change.
"When you vote this year, please think about Paula. Please think about the work she did and think about how we can honour and continue that work. Please think about those with chronic illness, please think about tākata whaiora and how we have the right to survive.
"Paula sat on a mental health and writing panel I was chairing once, as the eldest member. This is because often people like us do not survive to be old.
"I feel so lucky to have been cared for and loved the way that Paula loved me. And I will love tākata whaiora coming up underneath in the same way. Without judgement, full of love, full of comfort, never pretending the pain doesn't exist, but holding it with you until hopefully... it can fly away."
Paula Harris wanted people to know about mental illness, to acknowledge it, to see it - to talk about it.
Her legacy is in our hands.
Where to go if you want help
Need to talk? Free call or text 1737 any time for support from a trained counsellor.
Lifeline – 0800 543 354 (0800 LIFELINE) or free text 4357 (HELP).
Youthline – 0800 376 633, free text 234 or email [email protected] or online chat.
Changing Minds - operated entirely by people who have navigated their own lived experience journey through mental health and addiction.
Samaritans – 0800 726 666
Suicide Crisis Helpline – 0508 828 865 (0508 TAUTOKO).
Healthline – 0800 611 116
Depression Helpline – 0800 111 757 or free text 4202 (to talk to a trained counsellor about how you are feeling or to ask any questions).