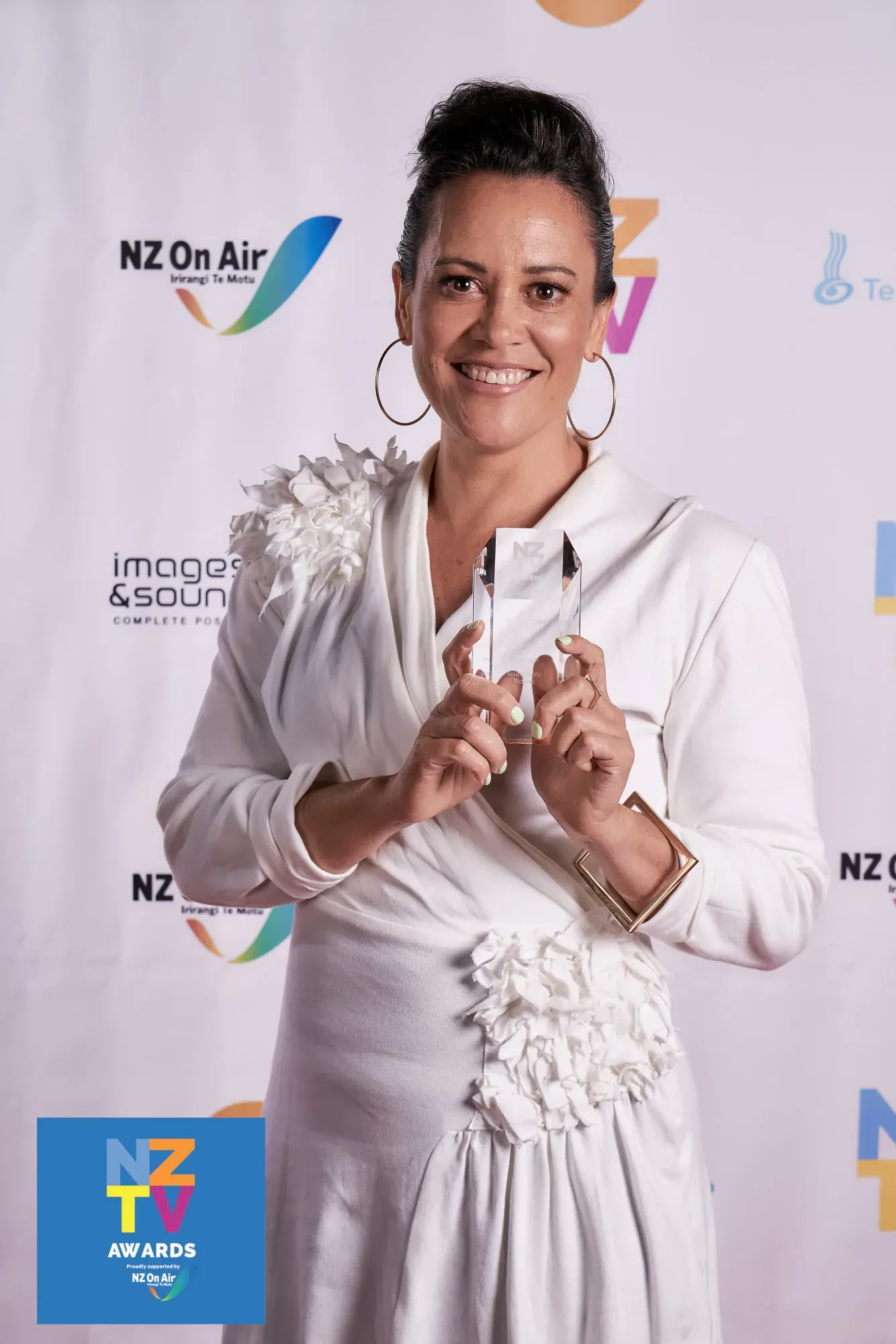 They're considered some of the most glitzy and glamour nights on the performing arts calendars - and they very nearly didn't happen.
2020 is no stranger to cancellations, and it goes without saying that the events in question in no way carry the same financial burden on the performance industry as the scrapping of the actual performances during the various stages of lockdowns.
But still, the nights where the achievements of our musicians, actors and the various producers and directors who bring their work to life are recognised are important in bring the spotlight to those who pour themselves into their creative work for our collective entertainment.
It was only last Friday Auckland seems once again on the knife-edge of another COVID level change. Just the mere threat of it forced the postponement of many long-planned creative outlets, including the Phoenix Summit 002. Their long-planned full day of speakers and creative inspiration/conversation was sadly forced to slam on the breaks with less than a day's notice. Thankfully, the organisers have just announced they will be back - with a Summit encore now laid down for 8 December.
Compare that to another gathering of creative minds, the institution that is Semi Permanent. It ran as planned the day prior, a mixture of good timing and good fortune. Dina Jezdic summed up a motivational day for the arts and design community here.
Back to the awards though - last night (Wednesday) saw the best and brightest on the small screen recognised, in a year where many of us found renewed vigour for local content as we were confined to our quarters.
You'll see the news and current affairs winners from the New Zealand TV Awards splashed across the mainstream websites this morning, but the fictional and documentary categories equally deserve the limelight.
Among the big winners, the big-budget and ground-breaking TVNZ/BBC collaboration of The Luminaries. The show swept seven awards across a range of performance and technical categories.
Renowned New Zealand writer Eleanor Catton is no stranger to awards. The book by the same name was already a Booker Prize winner, the conversion of her story to the screen has landed her the best drama script mantle.
While Englishman Himesh Patel - the star of recent movies like Yesterday and Tenet - collected the best actor award, the best actress award did stay local, with Miriama McDowell triumphant for her role in Head High. Her on-screen son Jayden Daniels claimed best supporting actor, with fellow Shortland Street alumni Anna Jullienne best supporting actress for Mean Mums.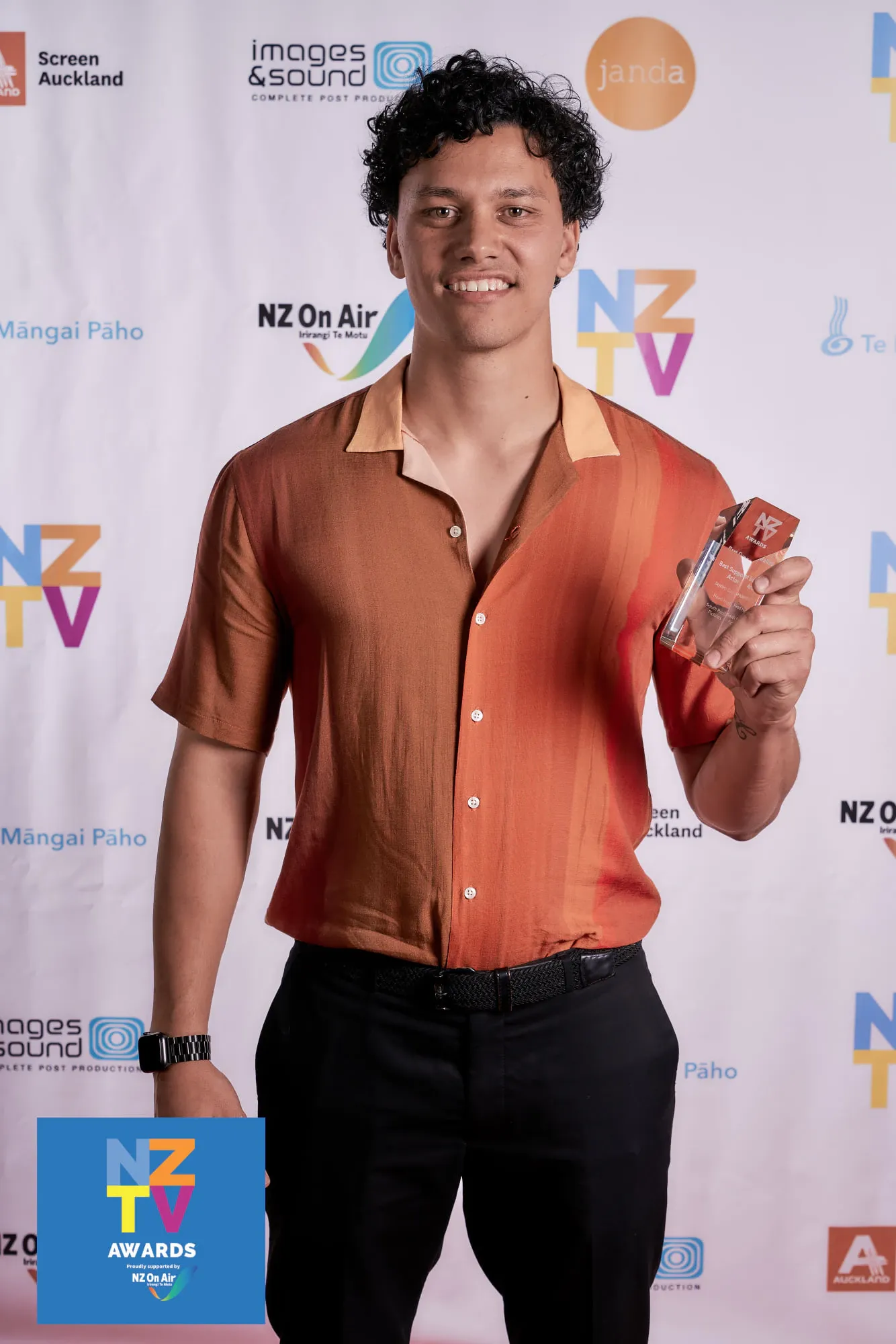 Jayden Daniels.
But The Luminaries did miss out on the big one - with best drama going to One Lane Bridge. Full list on winners is included in this Stuff article.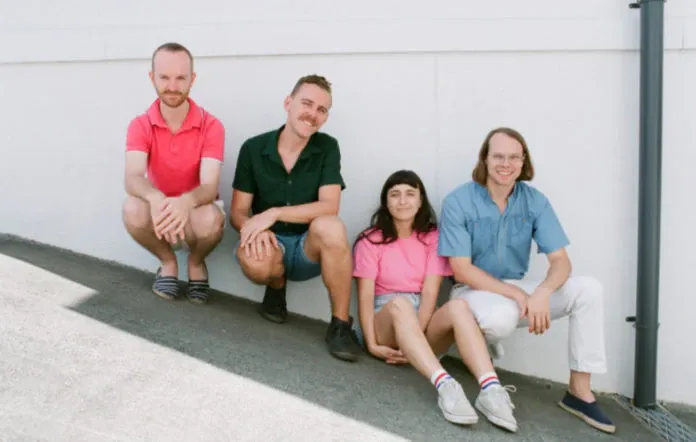 The Beths (Photo: Mason Fairey / Press)
A few nights earlier, The Aotearoa Music Awards saw Benee scoop up four awards, while Indie power pop darlings The Beths nabbed three, including the coveted Album of the Year and Alternative Album of the Year for Jump Rope Gazers. While congratulations are in order for everyone, The Big Idea penned this very worthwhile piece on the lesser known stars of the AMAs.
Tough times create fresh initiatives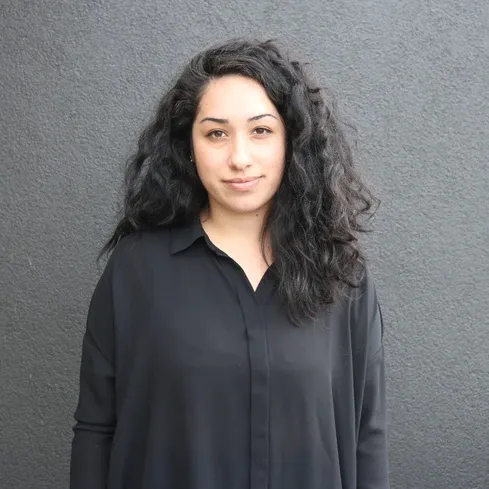 Lana Lopesi.
Of course, seeing such recognition may be of scant regard to those up and down the country involved in the arts who lost opportunities and jobs and find their livelihoods hanging in the balance.
Some eight months after COVID-19 hit our shores, Te Taumata Toi-a-Iwi's (formerly known as Auckland's Arts Regional Trust) recently released full impact survey is further sobering proof that the sector, "needs recognition of the value of the arts, advocacy and leadership and continued financial support."
Despite such a troubling year for the arts, this last week continues to prove the breath-taking resilience of those within its ecology. It is a week where new initiatives have been launched and lines have been drawn in the sand. Combined, they bring into sharper focus what a post-COVID sector might look like.
The Michael King Writers Centre has sifted through 433 individual applications to announce 20 residencies spread across 2021. Established writers to receive residencies are: Kerrin P. Sharpe, Jane Bloomfield, Gina Cole, Steph Matuku, Jared Davidson, Kate Duignan, Kyle Mewburn, Octavia Cade, Tracy Farr, Pip Desmond, Helen Vivienne Fletcher, Anna Jackson, Ingrid Horrocks and Miro Bilbrough. Emerging writers awarded a residency include Emma Hislop, Lana Lopesi, Nathan Joe, Kiran Dass, Zarah Butcher-McGunnigle and Jordan Hamel.
New name no Payne

Laree Payne.
Hamilton's Weasel Gallery has recently announced that it is rebranding itself to Laree Payne Gallery, after its owner/operator. Originally launched in the summer of 2018, "The galley has grown, developed and found a sense of place over the last two and a half years [the shift] feels timely and speaks to the way we operate; as a dealer gallery," they announced on their Facebook page.
The art dealer sector is notoriously male-dominated, so it is a real thrill to see such a definitive shift. Payne is a considered and thoughtful director who uses her platform to champion diversity within the sector. It's worth a look the next time you're near Victoria Street.
Capital creativity climbs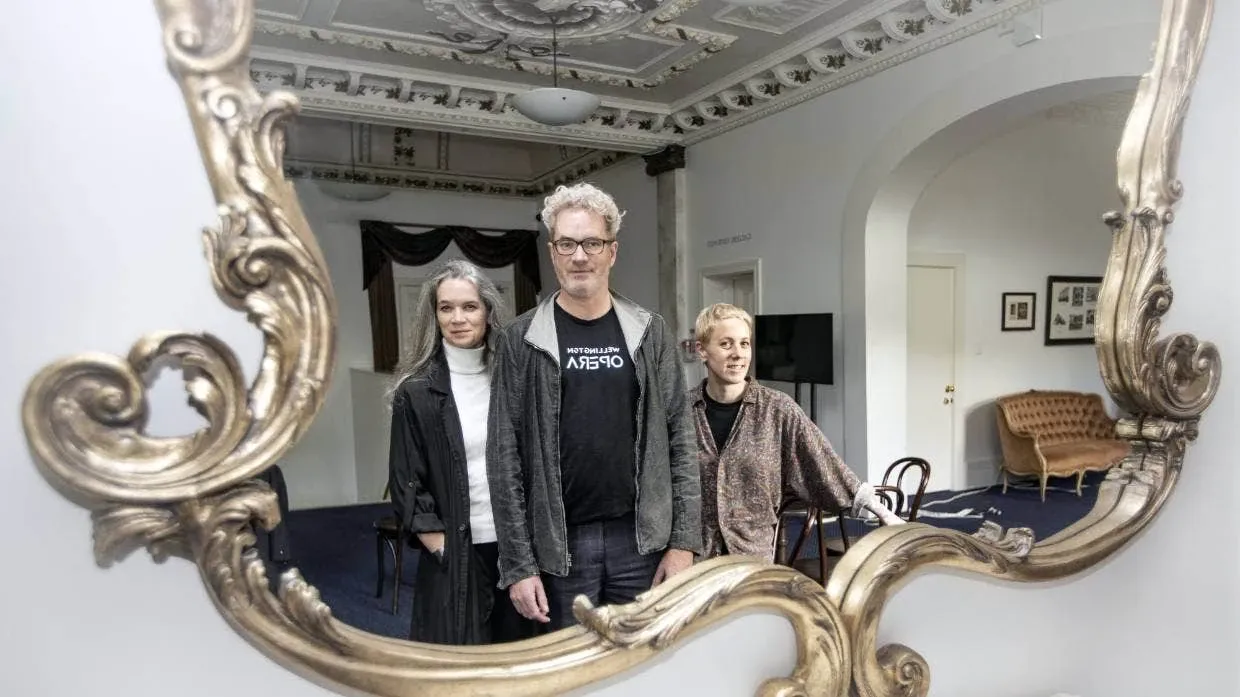 From left are director Sara Brodie, artistic director Matthew Ross, and production designer Meg Rollandi.
Opera aficionados based in the capital can look forward to the launch of a local opera company, aptly named Wellington Opera. Under artistic director Matthew Ross, it will be debuting Don Giovanni at the Opera House in April 2021.
An article on Stuff states "The company will create about 100 new jobs, with a focus on employing New Zealand-born artists." Ross says "We've got incredible talent in and around Wellington. We were very keen to put something together utilising that talent."
Still in Wellington, Ringatoi Pōneke: Artists Intensive (PAI) has announced its inaugural list of recipients. Their eight-week programme aims "to support independent artists and practitioners discover new pathways towards financial sustainability in an artist-led environment." Successful applicants include Jerome Kavanagh (Kahungunu, Maniapoto), Jacqui Moyes, Eamonn Marra, Jerome Chandrahasen, Jamie Berry (Te Aitanga a Mahaki, Rongowhakaata, Ngāti Porou, Ngā Puhi), Nathan Mudge, Eleanor Strathern, Tupe Lualua, Ali Foa'I and Hannah Smith.
The one that won't go away
It is heartening to see such perseverance and inclusion, especially a week after an exhibition described by Mark Amery in last week's Lowdown as "the show that many people in the art world either wanted to quietly go away, or simply didn't want to give any oxygen" gained significant traction on mainstream and social media. Wading through the commentary, Amal Samaha's piece for The Spinoff offered the sharpest take on the Mercy Pictures exhibition.
Farrimond farewell
It is with sadness that we report the passing of William Farrimond, who was instrumental in securing The Meteor Theatre from Hamilton City Council and the first chair of the One Victoria Trust. We offer our condolences to their family.