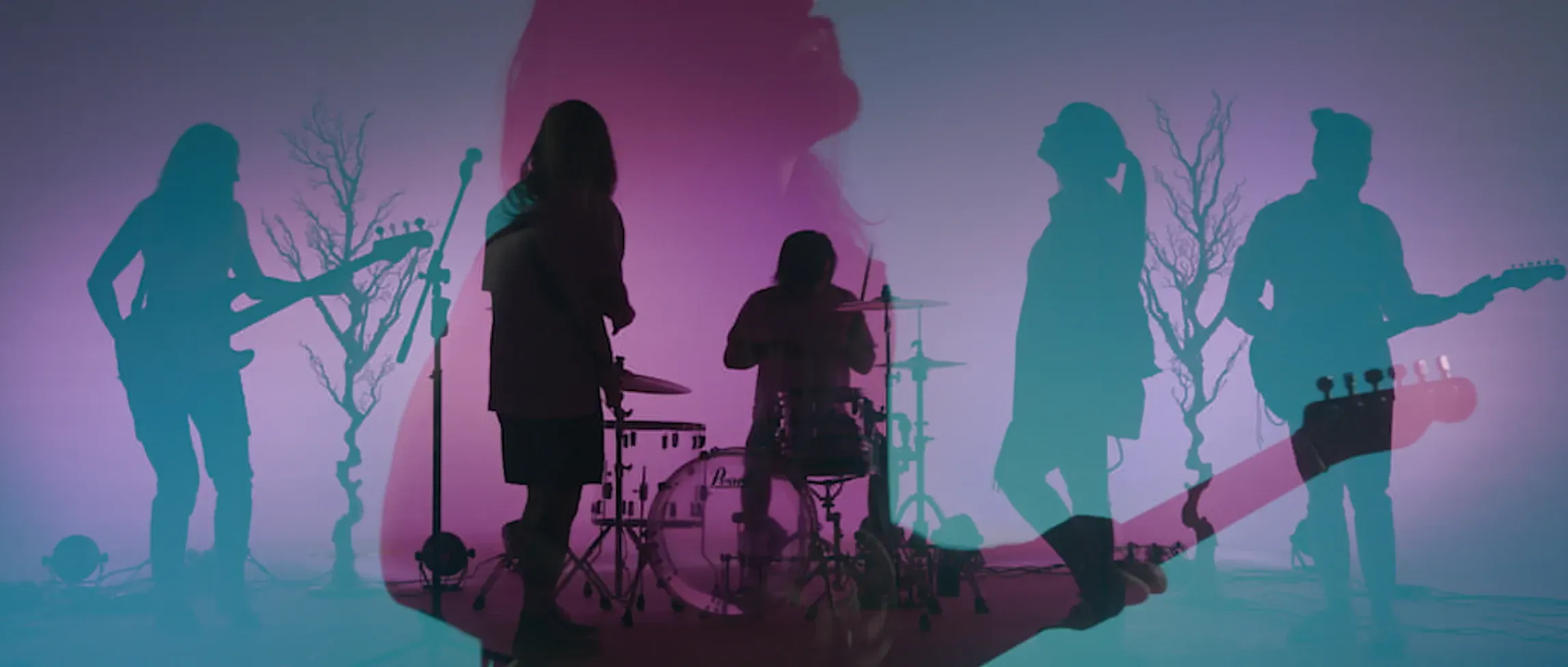 If appreciation of art is all about interpretation, then what does it mean to be reinterpreted?
Taking inspiration from the creativity of others is common among all creative outlets - be it a nod to those you look up to, a satirical take or defiance towards elements of society that concern you or translating an established waiata into te reo Māori.
As we celebrate New Zealand Music Month, there are plenty of opportunities to soak up
That undoubtedly comes with a swath of new material being released but also material finding new life in the form of reimagination.
In 2003, Soundtrack music artist Marc Chesterman put his distinctive, off-beat spin on Woodenhead, a film from the imagination of filmmaker and Arts Laureate Florian Habicht. It was a distinctive piece of creative collaboration where the soundtrack and dialogue was recorded first, with the visual storytelling of the 90 minute film created from its inspiration, rather than the other way around.
This month, Chesterman has released Woodenhead Reimagined - a double album vinyl release with the original soundtrack as well as streaming - with a range of musicians including the likes of Charlotte Yates, epsilon-blue, Scott Mannion and Mimi Gilbert creating works inspired by Chesterman's original sounds.
Chesterman told The Big Idea "I'd had the idea in the back of my mind that it would be cool to ask people to interpret the Woodenhead music due to its simplicity & small number of elements. It seemed to be wide open to interpretation and so I put it out there to a few people and they said yes and it started from there."
The brief to the creatives was an open one - here it is verbatim.
"The project's about artist responses to the soundtrack album for Florian Habicht's film Woodenhead. Pick a song you like, & do whatever you like with it. Anything goes sonic response. Remix/collab with someone/cover/mash/love/destroy. There are multitracks for most songs."
Marc Chesterman. Photo: Supplied.
Chesterman expands "Having worked as a composer for hire, I found there's a point where you need to revitalize yourself by doing things where you get to say 'yaa' or 'naa' on a piece of music. It's really important to have time to please yourself. Mostly that's what I try to do these days!
"By opening this project up to artists that I've had connections with over the years, I wanted to offer them that same freedom - so I encouraged the artists to please themselves.
"There was plenty of dialogue back & forth once an artist sent me what they'd come up with, though some more than others. I tend to have a pretty strong reaction to music, so I did get to be a very encouraging director. I ended up mixing and/or contributing to 3 of the 14 tracks. The rest were made entirely by each artist."
For Chesterman - APRA nominated for his mahi on 2017's Spookers documentary soundtrack and an experienced audio storyteller - the project doubled as an opportunity to build new connections - one of those involved in this project, Ryan Smith is now a regular collaborator.
"I had no idea what to expect, but being sent music inspired by your own music was one of the most wonderful things I've ever experienced - certainly a couple of teary moments! I really love what people came up with - and with 14 tracks in the end, I think the consistency is high."
Goodshirt, great song
The Not Okays. Photo: Samantha Davies.
While Chesterman's essentially curating tributes to his own unique work, for many other artists, covering songs of significance to them has the same feeling of satisfaction and ownership.
Originally a covers band at Auckland's Ding Dong Lounge, emo rock/punk inspired band The Not Okays have always had a healthy appreciation for performing other musicians' work - with their own twist.
While now producing their own material, The Not Okays have tipped their hat to NZMM with a recording of one of Goodshirt's most memorable songs, Sophie, 21 years after its release.
Frontwoman Lauren Kate Borhani told The Big Idea "New Zealand Music Month is an opportunity to both look back at where we have been and look forward to where we're going.
"So when May was fast approaching we knew we wanted to put our modern pop-punk spin on a song that would lend itself well to it. Sophie is undoubtedly iconic and was impossible to escape for years after its release.
"It was important to us to give the original as much respect as possible while adding our own flair."
Borhani considers their version of Sophie - certainly with a more emo soul to it than the original - as both a tribute and a cover, acknowledging that this choice is not an attempt to be like Goodshirt, rather a vehicle for the fledgling group to forge their own identity.
"Obviously creating original content is our priority, but the power of offering Kiwis something familiar while introducing them to our style and sound is a great way to be listened to and received with an open mind.
"We also had strongly considered recreating the iconic music video (complete with the stealing of our two chonky british shorthairs), but ultimately we decided that this time and effort needed to go to progressing the demos we have in the pipeline rather than marketing a cover."
Lauren Kate Borhani. Photo: Samantha Davies.