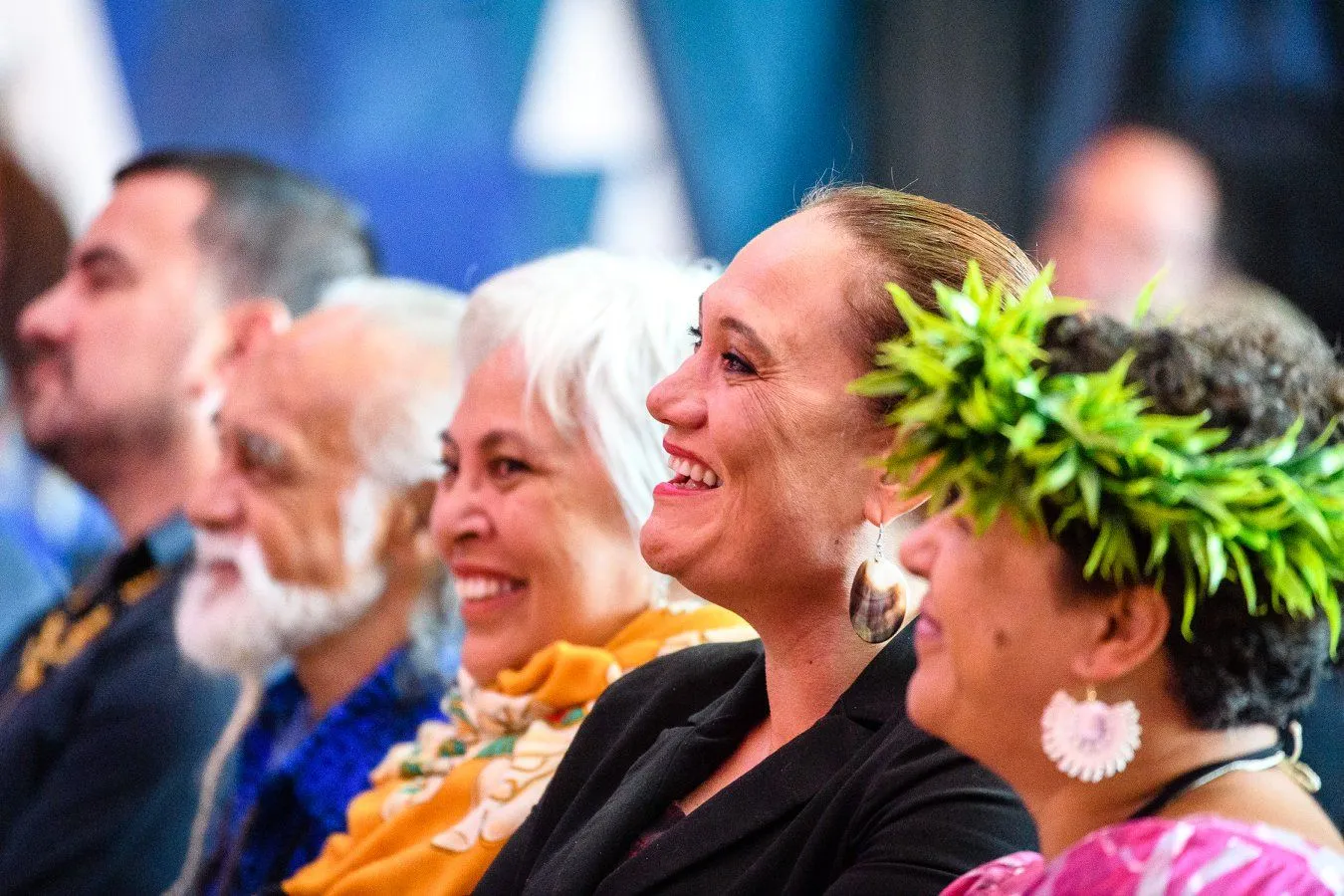 As Associate Minister for Arts, Culture and Heritage, and then Minister following the 2020 election, Hon. Carmel Sepuloni has stated her goal is to improve arts access for all, and saw improving diversity among the sector's key decision-makers as an important way to do that.
As she writes for The Big Idea, If art imitates life, then the boards that govern arts and culture in Aotearoa New Zealand should mirror the people who live here.
Democratising the arts – bringing more performance, music, writing, and all these wonderful endeavors to a wide audience – is vital for a thriving and vibrant culture and fostering our national identity. We know that now, more than ever New Zealanders are calling out for our art to reflect our cultural diversity.
The theme for International Women's Day is #BreakTheBias, encouraging us to think about how we can create a gender equal world and society – one that is diverse, equitable and inclusive.
This gives me good reason to pause and reflect on what I'm doing to create space for women to take up a seat at the table. An important lever I have to make a difference in this space is choosing the people who will govern organisations that receive public funding to advance the arts.
It is well known that diverse boards that represent our society bring new ways of thinking and different perspectives to the table, which is why increasing diversity across the boards I oversee has been a focus for me.
In the last couple of years, female board membership across arts, culture and heritage boards rose to 54%, and four of six chairs on these boards are female. We've also seen representation among Māori, Pasifika, Asian and other non-Pakeha ethnicities increase to 48% across these boards.
One board in particular that has seen big changes is the Arts Council, which governs Creative New Zealand (CNZ). The last couple of years has seen the male-dominated board become 54% female.
I'm proud to have a strong Pasifika wahine, Caren Rangi, at the helm. As Caren likes to say, she's just the first in a long line of Pacific women who will hold this position.
Caren Rangi. Photo: Supplied.
I was also delighted to welcome Robyn Hunt to the Arts Council last year. Robyn brings lived experience of disability issues to the board, alongside her vast governance experience.
Whether you're an artist needing funding for your mahi, or a person interested in the arts but feeling disconnected from what's on offer, there is more to be done to improve access and equity at every level.
It's exactly for this reason that representation amongst decision makers is crucial. CNZ is taking steps to uncover inequities so they can better address them. This is a sign of a diverse governance board in action - being aware of the barriers to access and having the foresight and courage to tackle them head-on.
Looking at our film sector, in recent years we've welcomed Sandra Kailahi, of Tongan ancestry, and Pania Gray, of Ngāpuhi descent, to the board for Te Tumu Whakaata Taonga NZ Film Commission. These wahine bring a wealth of industry and governance experience, and their perspectives ensure the stories we broadcast to the world reflect who we are as a country.
Carmel Sepuloni. Photo: Supplied.
If I look across my other portfolios, five out of six of my departments are being led by fierce wahine. Debbie Power at the Ministry for Social Development, Carolyn Tremaine at the Ministry for Business, Innovation and Employment, Renee Graham at the Social Wellbeing Agency, Bernadette Cavanagh at the Ministry for Culture and Heritage, and Megan Main at ACC.
It's been deeply rewarding to be part of this sea change that sees wahine, Maōri, Pasifika and members of the disabled community take their rightful seats at the boardroom table.
But there's more to be done.