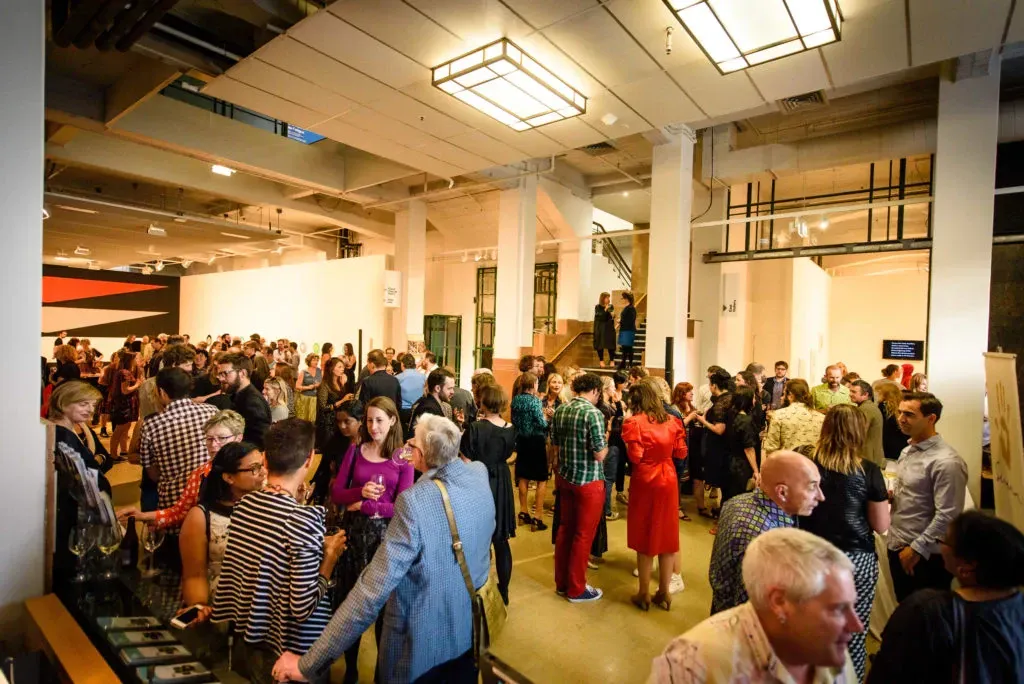 Passion and the arts have always gone hand in hand.
How else can some of the works and productions that inspire, entertain and enlight make such an impact?
While it's a career for many, it's not one where the path is lined with gold. Most get involved in this industry because they love it, they feel a strong connection.
That passion is also becoming a necessary tool to keeping what we love about the creative sector alive - as the belts tighten, spending is reassessed and new models evaluated on the back of a draining 12 months for most.
The public outcry to what those who proposed the restructuring of City Gallery Wellington (among several of the capital's cultural institutions) would have hoped to be a private situation is a prime example of that.
Andrew Wood's emotive and pointed open letter to Wellington City Council and Experience Wellington (the board that oversees City Gallery on WCC's behalf) set the tone when published here on The Big Idea.
With the shock of last month's revelation that the restructure could see the disestablishment of highly respected duo director Elizabeth Caldwell and chief curator Robert Leonard's roles, diminishing, the call for answers has risen in its place.
In an open letter to Mayor Andy Foster - Jim and Mary Barr are taking a less aggressive, but still questioning and challenging approach. As artists and curators who have a long relationship with City Gallery, including leading works for exhibitions and having their own collection show in the gallery, they have skin in the game.
The statement that the restructure is an "operational matter" and therefore not requiring public consultation has not gone down well.
Distressed by what they identify as "no discussions with relevant stakeholders such as long term supporters, regional art institutions, sponsors, and art practitioners," the Barrs have laid out a list of requests for Experience Wellington to show why these proposed significant changes have been proposed - a bid to make this proposal public.
Joining the chorus of discontent is City Gallery Patron Alan Judge, who has a steeped history of involvement over the past two decades including as a trustee and former Chair of the City Gallery Wellington Foundation.
He comments to the Barr's open letter "With respect, Experience Wellington is not a mini Te Papa and is therefore unlikely as an institution to have the mana or relationships to bring leading contemporary art to Wellington. Those roles normally sit with a trusted and connected Gallery Director and leading curatorial talent.
"City Gallery Wellington is almost unique in New Zealand as it does not have a collection which heightens the need for strong relationships and curatorial expertise to bring the best of New Zealand and the world to Wellington.
"It is becoming almost fanciful to assert that Wellington is the cultural capital of New Zealand."
Standing up for what you believe in and protesting bureaucratic constraints or infringements on creativity is nothing new - but it is certainly becoming more common. As mentioned in last week's Lowdown, Councils around the country are receiving more and more debate and discussion from the arts sector regarding funding decisions and transparency.
Suffering in silence is no longer an option.
The staff consultation period finishes on Monday 9 May - with final decisions on organisational structure due 26 May.
Reuben's rising star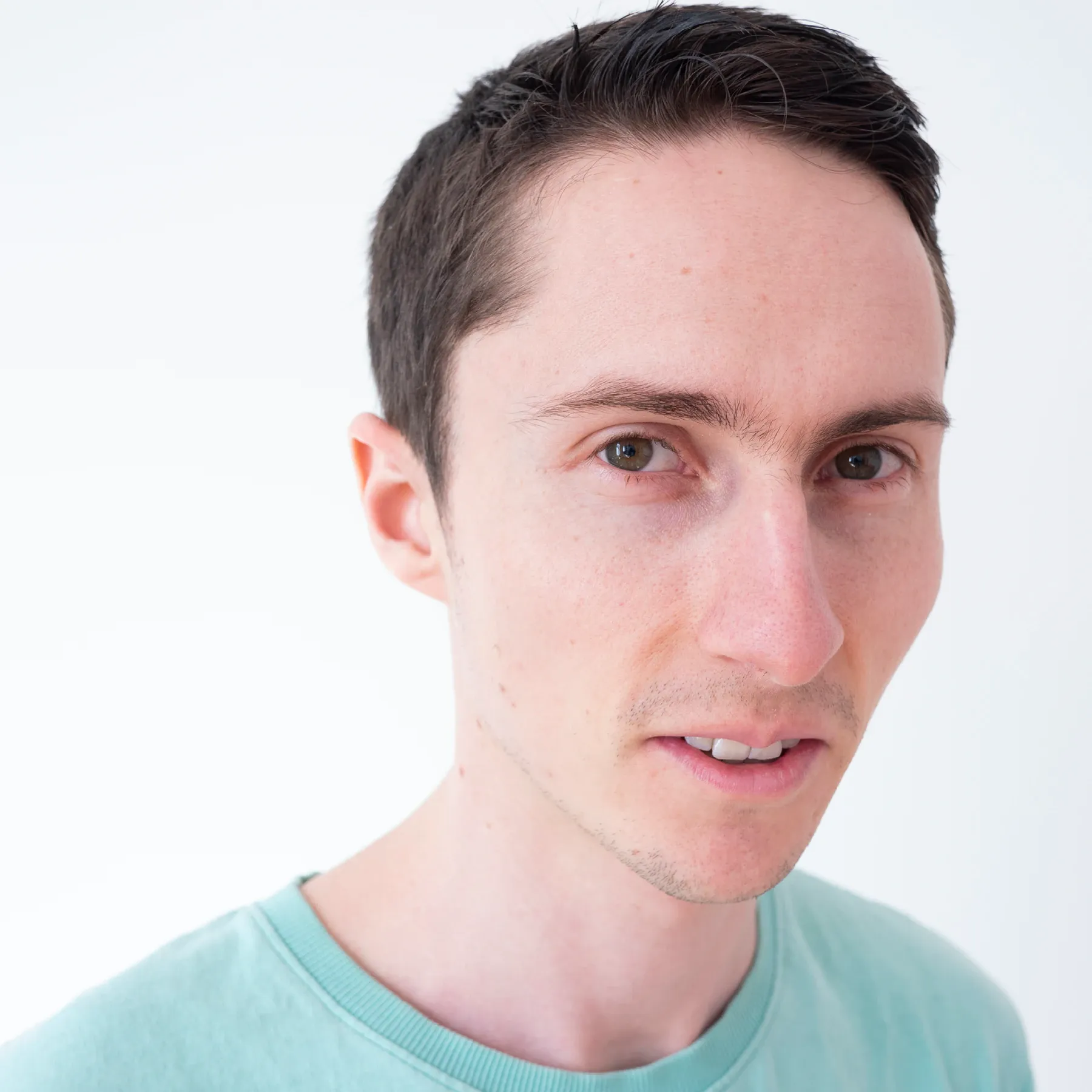 Rueben Jelleyman.
It's been a profitable and career-boosting few days for composer Reuben Jelleyman.
His growth from a Te Kōkī New Zealand School of Music graduate five years ago has been an impressive one, with his works performed by the New Zealand Symphony Orchestra and the world-renowned Ensemble Intercontemporain. Jelleyman's currently studying at Conservatoire de Paris.
He's one of The Arts Foundation Te Tumu Toi seven 2021 Springboard recipients announced yesterday - an award into its second year and designed to support artists "at a formative stage of their career, with outstanding potential in a variety of arts disciplines."
The award comes with $15,000 and a mentorship, coming from The Arts Foundation's alumni of Laureates, Icons, New Generation, residency or Fellowship recipients. Jelleyman's been paired with fellow composer and former Arts Laureate Ross Harris.
The other pairings include Hiapo artist Cora-Allan Wickliffe with visual artist mentor Shane Cotton, Cian Parker with fellow writer and performer (and director) Briar Grace-Smith,
Ta'alili dance duo Aloalii Tapu and Tori Manley-Tapu with choreographer artist Lemi Ponifasio, visual artist and poet Maisie Chilton to Julia Morison, multi-disciplinary artist
Hōhua Ropate Kurene coupled with creative director Dan Ahwa and another multi-disciplinary artist Larsen Winiata with drummer and composer Riki Gooch.
That announcement came hot on the heels of Jelleyman receiving a Creative New Zealand Music Scholarship to help advance his overseas studies. He's one of two 2021 Edwin Carr Foundation Scholars, alongside Auckland-based composer Kirsten Strom.
The scholarship comes with the extraordinarily precise sum of $18,202 to go toward the second year of his Masters in Composition in Paris.
Strategy behind the sound
Jelleyman's double acknowledgment falls inside NZ Music Month - which is already going strong.
Besides just a flashy title to encourage radio stations to play more local tunes, how Aotearoa Music is supported comes heavily into the spotlight. NZ Music Commission's Rodney Fisher spoke with RNZ about how decisions are made to fund touring artists and the role that NZ Music Month plays in the overall process.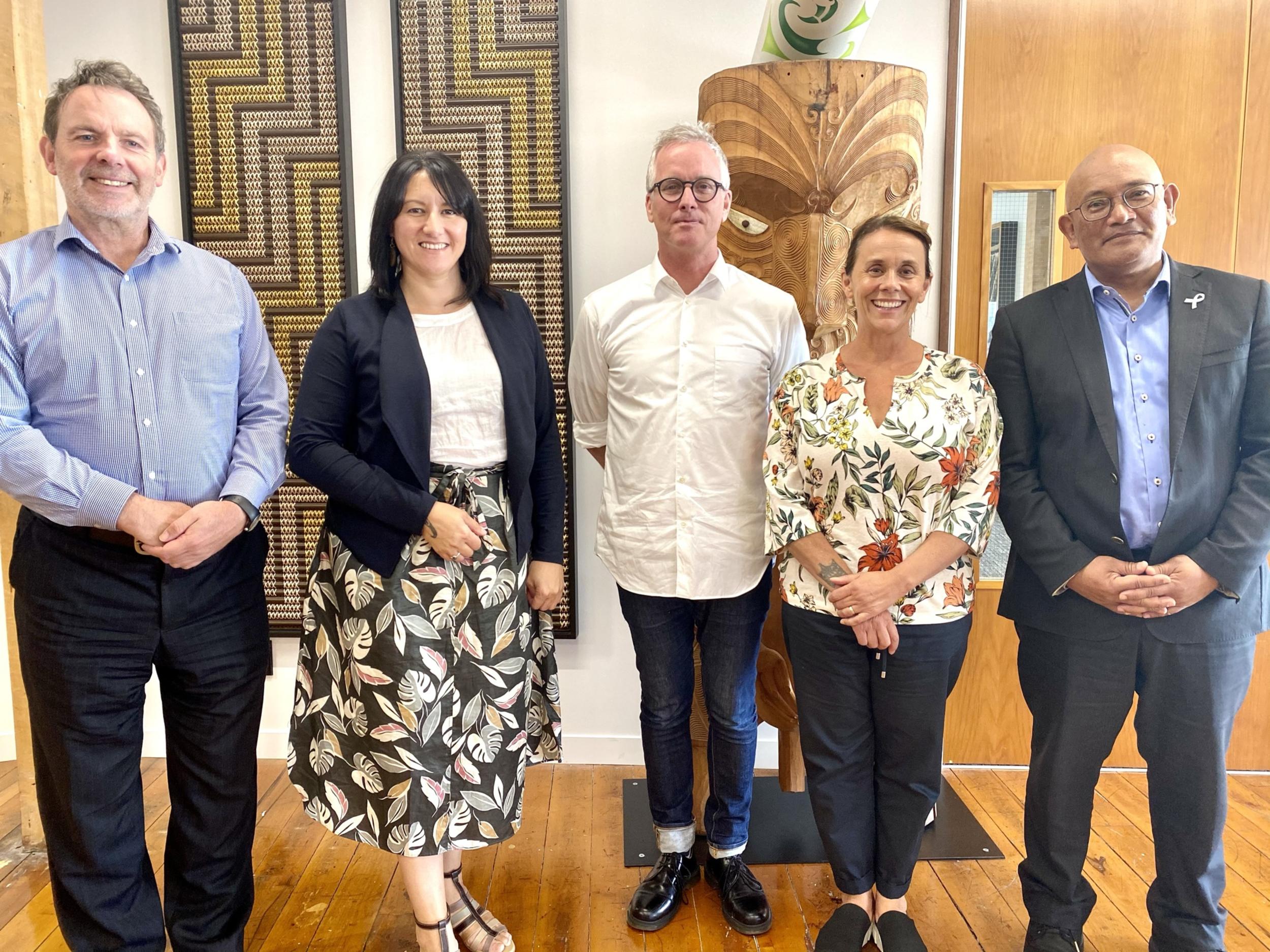 Stephen Wainwright (Creative New Zealand); Paula Carr (Creative New Zealand); Anthony Healey (APRA AMCOS); Hinewehi Mohi Pītau-Whakarewa (APRA) and Ngahiwi Apanui (Te Taura Whiri i te reo Māori). Photo: Creative NZ.
Part of this month's spotlight also falls on how the industry grows. Worth noting is a partnership announced by APRA AMCOS NZ, Creative New Zealand and the Māori Language Commission designed to support the development of a bilingual music industry. According to their statement, the initiative "aims to enrich our cultural identity and change the way New Zealanders create and consume music performed in te reo Māori."
It will follow the success of the popular Waiata/Anthems album. Hinewehi Mohi who will lead the pilot programme Pokapū comments "it is not just the translation of the music that we see revealed through this kaupapa but the transformation of the artists and response of audiences. This is a powerful way for all of us to access te reo Māori, and in determining our cultural imperative."
It wouldn't be NZ Music Month without the obligatory playlists of Kiwi songs - undertheradar have put together a great list filled with names you don't find on your top 40 stations that can aid in discovery of new talent.
Also highly recommended is RNZ's video series The Collective. Created by Boxed Media, it's a feel good, high energy telling of the impact a mentor can have on the lives of rangatahi who just need someone in their corner. Some real talent on display certainly doesn't hurt.
And of course, what separates this NZ Music Month from last year's incarnation is the freedom to experience it live. There's a thorough list of gigs around the country on NZ Music Month's site.
Young and influential
While we're on the topic of New Zealand musicians, two of our youthful but talented have found their way into Forbes magazine.
Stella Bennett AKA Benee and Joshua Nanani - best known as producer Jawsh365 - have made a list of Asia's 30 Most Influential Under 30 in the entertainment and sports category.
At just 20 and 18 respectively, Bennett and Nanani could find themselves on such lists for years to come.
Wilf's passion remembered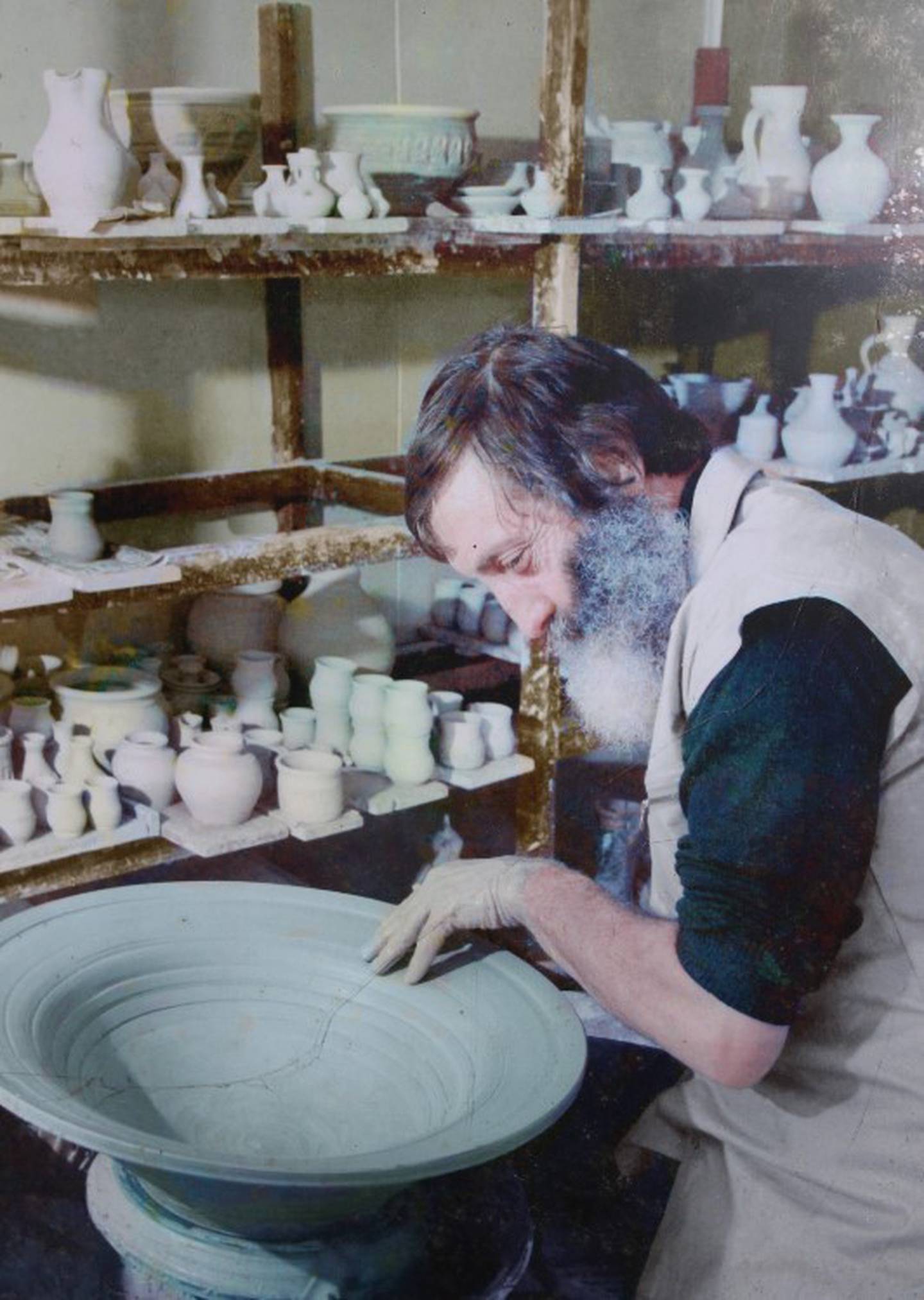 Wilf Wright doing what he loves best in the 80s.
The Kāpiti Coast and lovers of pottery are mourning the loss of one of their stalwarts.
Wilf Wright's contribution to both his adopted hometown area and his passion for pottery made him something of a local identity. Along with his wife Jan, their pottery farm and cafe were a popular destination until they closed last year.
His passing at 89 years old has been met with sadness but his life is lovingly remembered in a final tribute by Kāpiti News Editor David Haxton.

Drilling for history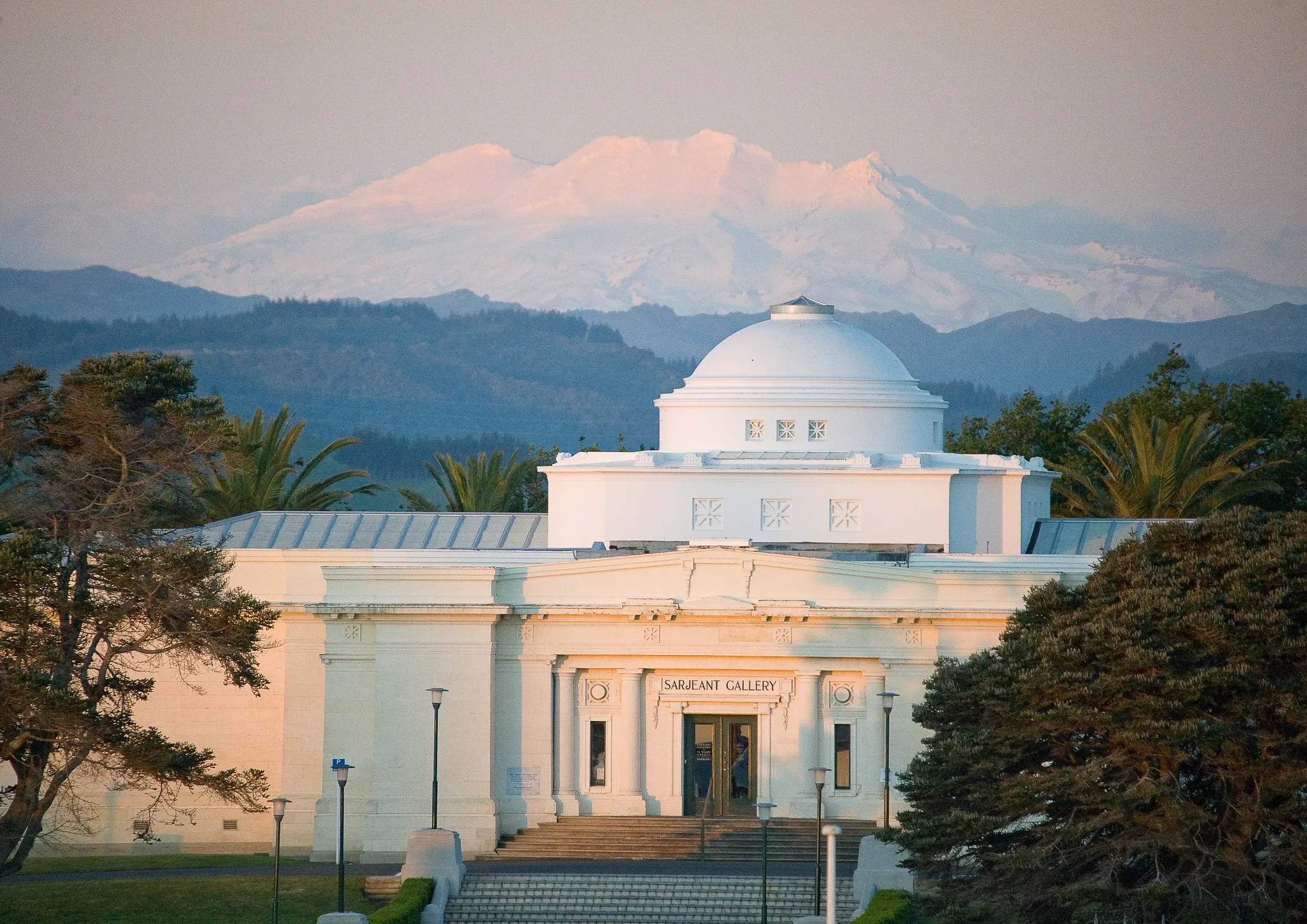 Treasures aren't just in the usual places at the Sarjeant Gallery. Photo: Leigh Mitchell Anyon.
A tradie got to live out his inner-Indiana Jones dreams in Whanganui. Well, not so much the running from large rolling boulders or battling Nazis - but the discovery of a long-lost piece of history.
The redevelopment and earthquake proofing of the Sarjeant Gallery means plenty of power tools, and one such drilling found a cavity where concrete should have been.
Richard Awa's discovery was a time capsule over 100 years old - letters, pictures and papers of when the heritage building was originally constructed between 1917 and 1919.
The story was told by 1News - and looks to add another important slice of history to one of New Zealand's most established galleries.
The project is on track to finish in 2023.
Blacklisted and proud
In most industries, being blacklisted can have detrimental effects on your career. Not so in screenwriting, it seems.
Auckland-based writer Tom Levesque has seen his screenplay The Televangelist optioned by Canadian production house Minds Eye Entertainment - one of two works of his that have been endorsed by the international champion of the industry, the Black List.
The Black List is an annual survey of the most liked unproduced screenplays of the year, essentially putting scripts online and connecting them with the film industry. Its been responsible for highlighting screenplays that would go on to be award-winning films like Juno, The King's Speech and Argo.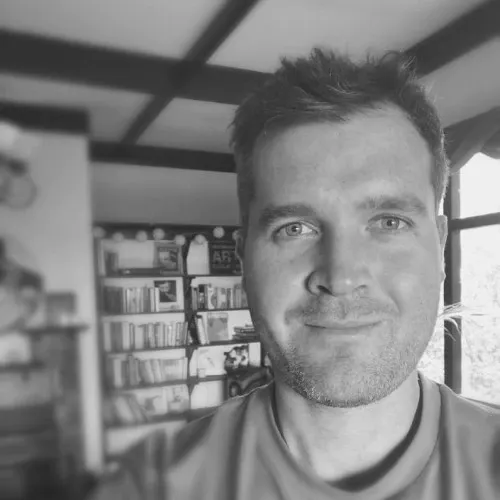 Levesque says "This has been over a year of research and writing to get the script where it is today - I'm thrilled to be recognised by The Black List and have Kevin with his team from Minds Eye Entertainment take a keen interest." From here, the script is set to go through a development stage before being sent out to potential directors, actors and financiers to advance the project.
One to watch
It will be a special moment for the talented Gillies family on Saturday. The well-received Voyagers: The Niu World exhibition at Tautai Pacific Arts Trust will get a special musical accompaniment, with young Pele Gillies performing on piano.
He's certainly got a creative bloodline. Pele's the son and grandson respectively of the exhibition's creators Tui Emma Gillies and Sulieti Fieme'a Burrows - and son of author and TV producer Angus Gillies. Watch the below video and keep in mind - he's 13, and only took up piano when he was 12...