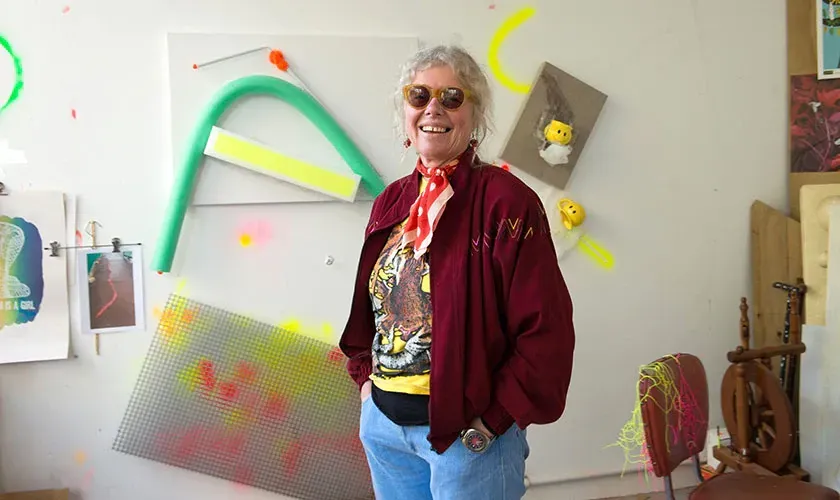 In case you didn't know yet, us visual artists now have a service to license our copyright on our work. It's hard to believe that until now, there hasn't been one!
Even though artists have always been guaranteed their copyright, there has been no formal body to assist in the administration of this. Australia has had Viscopy for ages, and there are about 80 similar organisations operating from 60 countries around the world collecting and distributing fees to approximately 40,000 visual artists. New Zealand visual artists have been missing out as, until now, there has not been a body to administer these rights for them here in Aotearoa - musicians have APRA, drama has Playmarket, authors have Copyright Licensing NZ, and now we finally have Artistic License, a service set up by ex-lawyer Caroline Stone.
This service will generate the license for reproductions of existing works for uses ranging from auction house catalogues to print and digital publications, manage the terms, and collect and distribute fees to the artist. Currently, the secondary market in New Zealand earns approximately $30 million, and with a suggested license fee amounting to approximately 2% that is about $450,000 back into artists pockets. Money circulating back to artists has to be a good thing.
Money circulating back to artists has to be a good thing.
You don't have to register or do anything in particular to get copyright - it is an automatic right that exists immediately upon the creation of your artwork. This is how it works: Artistic License receives requests for the use of your artworks, which if acceptable to the artist, will then generate the licensing agreement, collect the fee, manage the performance of the agreement, and distribute the fees to the artists. The first stage is aimed at auction house licensing, and then secondary licensing, which means that organisations such as libraries and education institutions hold a license to allow their members to copy published goods without having to obtain a license from the individual author or artist.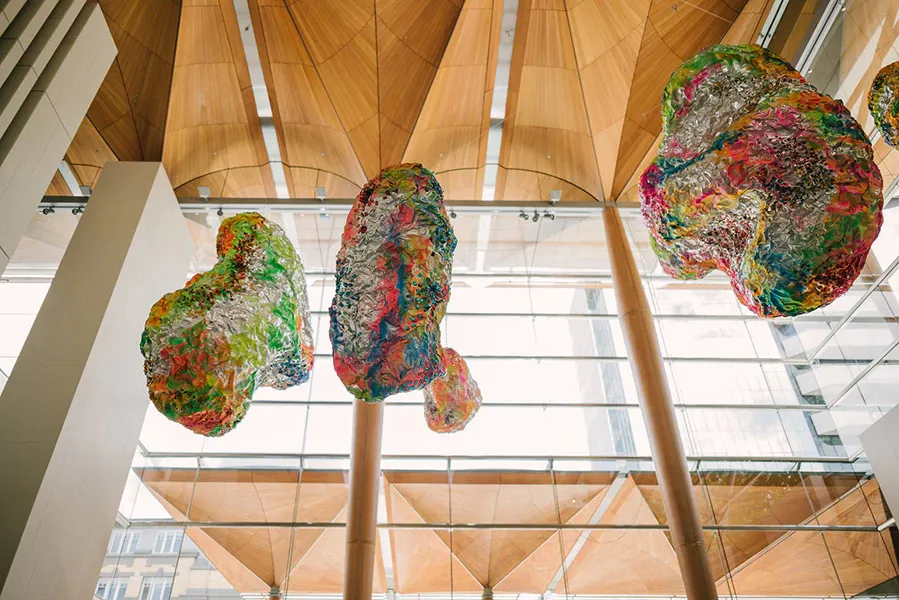 New Zealand is small, which may be why this process has been so hard to instigate, and why it has taken so long to come to fruition. Viscopy had considered setting up a branch here in NZ, but in the end decided against it as it was not financially viable for them. Modern technology makes it easier and less expensive to implement the licensing process, so the time to do this is now.
We need grass roots industry backing for the arts sector.
Artists Alliance was the only national organization providing advocacy and professional support to visual artists in New Zealand, and it has recently been forced to close up due to lack of funding. We need grass roots industry backing for the arts sector – but now, without Artists Alliance, the visual arts sector has no such support. At the moment the government are looking into the Copyright Act and what changes are required to better support our creators – there are working groups providing feedback representing the different creative sectors including music, photography, architecture, film and television, dance and literature. But now, without Artists Alliance there is no one to represent visual artists. Artistic License can fill this gap, and advocate on our behalf, but only if the artists actually join Artistic License, enabling the organisation to advocate on their behalf.
This is an opportunity for some collective advocacy for artists, it is a platform which can be built on, with artists resale royalties being the next possible issue to advocate for, and then negotiations can start around artist fees and wages. We have few legal platforms, this is a valid starting point.
Call to action: Artists, please sign up to be a member! Around 25 artists have signed up so far, but we need more. This service costs you nothing, and you can find all information is at https://www.artisticlicence.nz/
Judy Darragh is a New Zealand artist known for her brightly coloured sculptural assemblages of found objects, recycled and industrial materials, and much more. Her artistic practice has been largely associated with large-scale projects altering public spaces. Judy's works are held in a number of public collections in New Zealand, and she is represented by Two Rooms Gallery in Auckland.
Image Credits, top to bottom:
Photo by Mark Smith.
Judy Darragh, Limbo (2015), commissioned by Auckland Art Gallery Toi o Tāmaki. Courtesy of the artist and Two Rooms Gallery.
Judy Darragh in 2015. Image sourced from Auckland Art Gallery Toi o Tāmaki website.