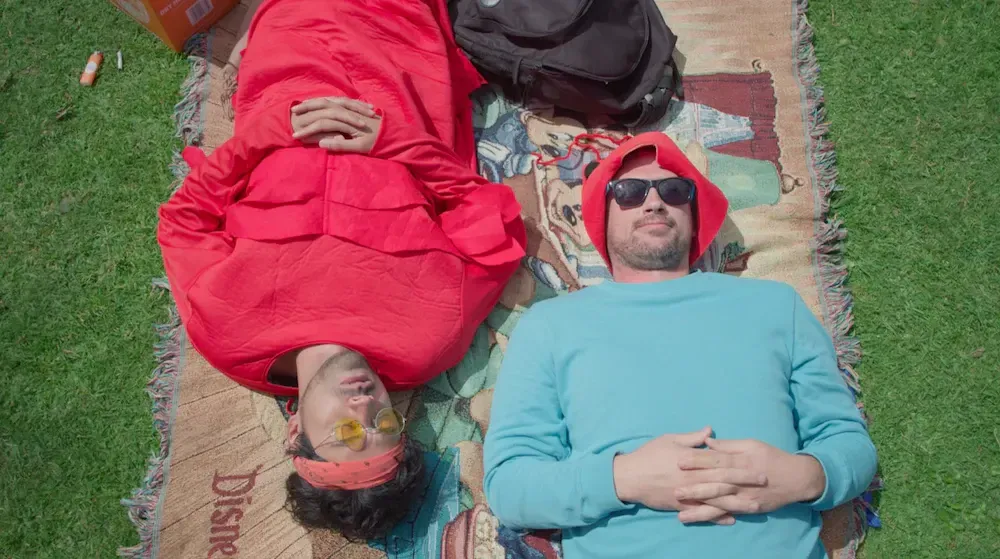 Virginia Woolf wrote about 'The Angel in the House', a phantom who would plant seeds of self-doubt in her talent, and question her creativity.
"... when I came to write, I encountered her with the very first words. The shadow of her wings fell on my page; I heard the rustling of her skirts in the room. . . I turned upon her and caught her by the throat. I did my best to kill her... Had I not killed her she would have killed me. She would have plucked the heart out of my writing... whenever I felt the shadow of her wing or the radiance of her halo upon my page, I took up the inkpot and flung it at her. She died hard."
In 2016, we released five 3-5 minute vignettes on YouTube to gauge our audience and see if there was any interest in our little comedy. Amazingly, we got over 11,000 views and people really connected to the dry humour. So, we decided to expand the world of these two characters with a bigger narrative and more production.
I began writing These Two at the beginning of 2017. The series is centred around two old high school acquaintances who find themselves in a budding bromance. Inspired by the real-life friendship between Kevin Tansey and I, the season follows 'Kev & Liam' in the space of one very eventful week.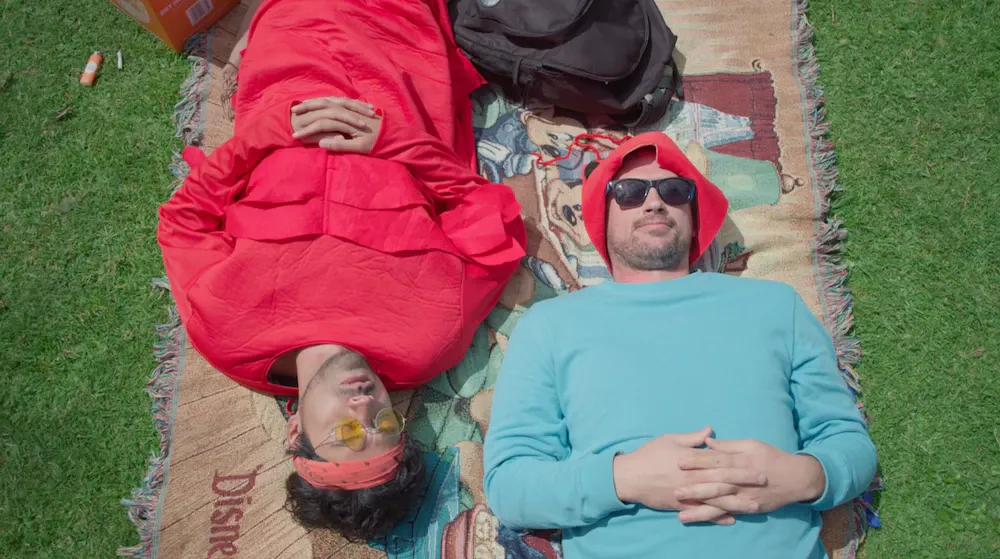 It has been a long journey going from script to screen. Page after page the angel murmured under her breath "you're not good enough". I believed her and stopped writing. After months of empty pages, I started again with the determination to finish. I drowned out her words with the help of Toto's Africa on repeat.
I started (writing) again with the determination to finish. I drowned (the angel's) words with the help of Toto's Africa on repeat.
With the script finished in early 2018, we began our crowd-funding campaign on Boosted in May. Of course, the angel appeared in full force with "you won't reach your target... no one cares... you're a nobody". But with the encouragement from Boosted's lovely Lynnaire MacDonald and the support of our crew and their friends and family, we reached our target!
We shot the series sporadically over eight days in September. We were extremely lucky to have an amazing and experienced cast and crew. The shoot was surreal. Watching everyone work so hard and do what they love was truly moving. There were some long days, and sometimes the script required our actors to do very strange and hilarious things (no spoilers), but we were constantly laughing through it.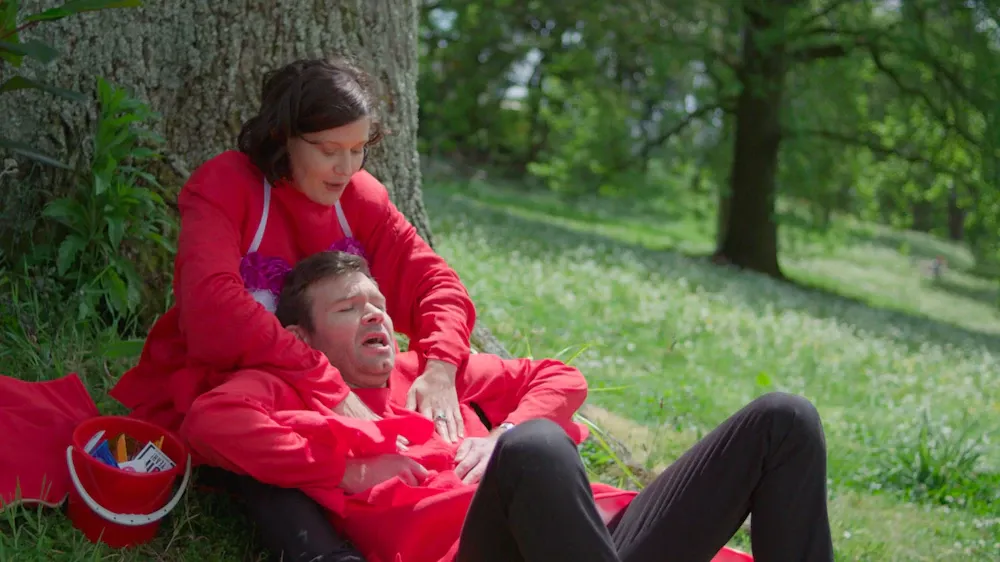 At the helm was our director and 'set dad' Greg Smith from Cool Story Bro Film, and our amazing associate producer Amber Leigh Stevens keeping us in check. When we wrapped on our last day, I looked at the angel and gave her the finger. We did it. It had taken over a year to get to this point, but we did it – together.
It is vital to purposely surround yourself with kind people who believe in you and will encourage you.
A valuable lesson I learned from this experience is that creativity is a collaborative and precious process. It is vital to purposely surround yourself with kind people who believe in you and will encourage you. Negativity is a creative killer and the angel thrives off it. We all have our angel in the house, and we all need to kill her, sometimes more than once. And when you do, the silence isn't deafening, it's sovereignty.
I have been writing on and off for over ten years, mostly short stories and scripts. But it is only recently I have realized it is something I have to do. I love telling stories and love the possibility of affecting others, it is also why I love acting. I have been challenging myself to invest more time into writing as it has become not just a hobby or passion, it is a necessity. My first short film is currently in post-production and my creative cup is full. The angel in the house failed, and I have never felt happier.
Making These Two was a labour of love from a group of talented people with a passion for telling stories.
The first official season of These Two contains eight 6-9 minute episodes and will be released in early 2019. The pilot episode is now available to watch on YouTube.