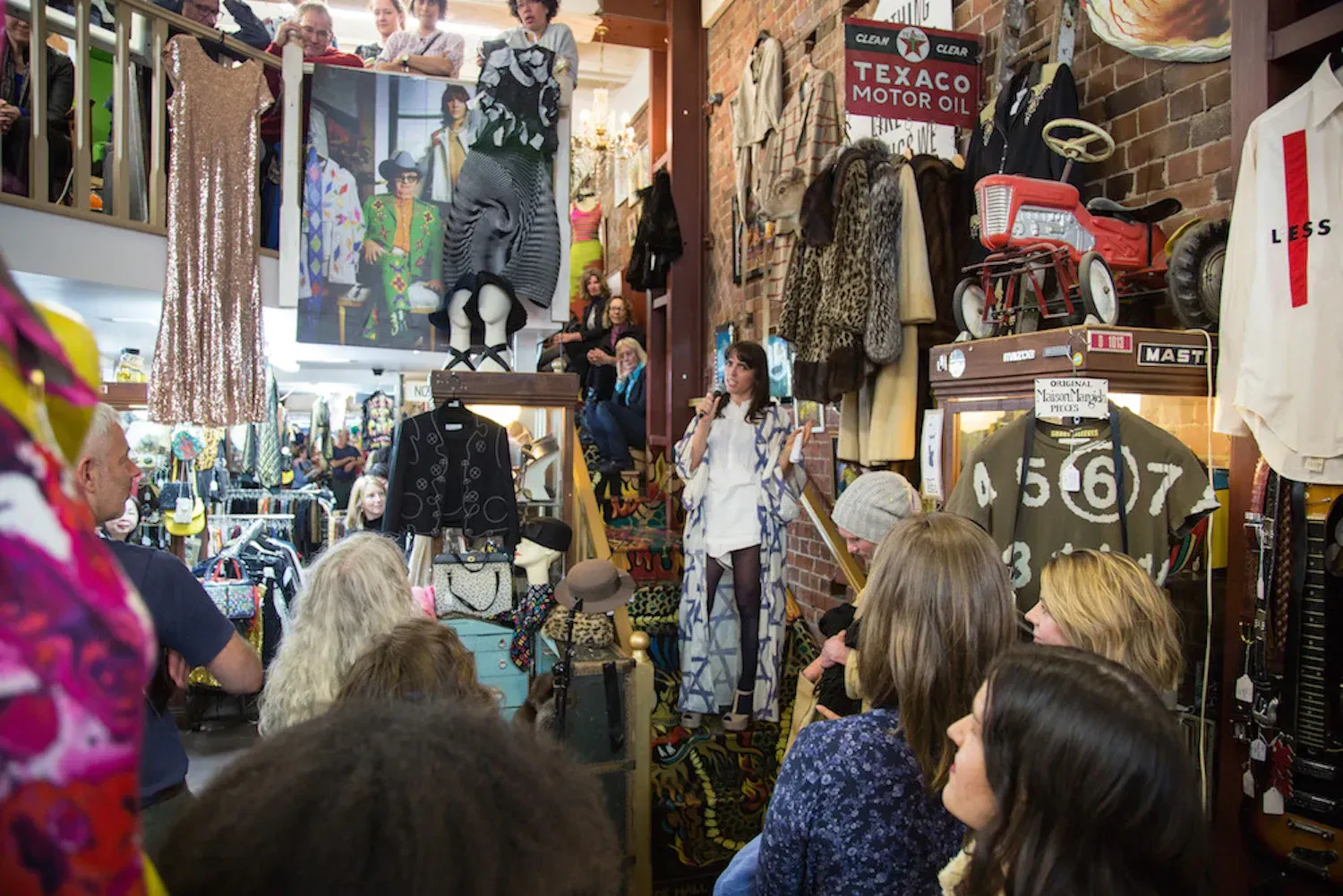 Our baby arrived 20 weeks ago, 6 weeks early. We were about to start our midwinter festival (Lōemis) and I was gearing up to complete the LitCrawl programme. Chaos ensued. However, it became abundantly clear very early on that despite the shock of a premature baby, we are three very lucky individuals. My partner and I work together, often at home, and parent together. During those early weeks we together started to raise our baby and continued raising our other baby, LitCrawl, now five years old, from the comfort of the living room. But this isn't the norm, and I have found myself utterly amazed that I never fully understood just how difficult the parent-work juggle really is. And astounded that I never fully understood that the work of raising a human is by far the harder task. It's set me on a thought exercise… how can arts organisations shift their structures to celebrate, harness, and foster working parents and family life?
How can arts organisations shift their structures to celebrate, harness, and foster working parents and family life?
The daily routine often has one of us sitting on the living room floor, baby in one arm, laptop balanced on one knee. This is possible because we are running a tiny arts organisation where most of our work is done at home, in the library or hot desking during those times where we need a more structured space. I had taken this flexibility for granted before we became parents. Now I am concerned with our choices … What would this scene look like if I were to work for an arts organisation which didn't allow space for parenting? There are so many kinds of people in the world, each with something to offer due to their unique experience of life. This includes solo parents, working mums, stay-at-home dads, and families of all kinds. If organisations were built to be flexible to the needs of all family situations, a new wealth of productivity, inspiration, creativity, and sense of community could only serve to enrich. Raising children while working will always require push and pull -- there are only so many hours in the day. But it doesn't need to be a wrenching struggle to connect the dots between being a professional and being a parent, in fact, if the dots were joined, there would be no gap to bridge.
It doesn't need to be a wrenching struggle... in fact, if the dots were joined, there would be no gap to bridge.
When our workload increased (the months leading up to LitCrawl are intense!) and new team members were brought in, we moved work to the Vogelmorn Bowling Club in Mornington. The home of Barbarian Productions (Jo Randerson and Thomas LaHood) welcomed our little family warmly. The space they have created fosters arts organisations, allowing them to juggle work and family life as they grow little people and create exceptional arts events for our communities. I see this as an example of how things could, and should, be for all arts organisations in the future.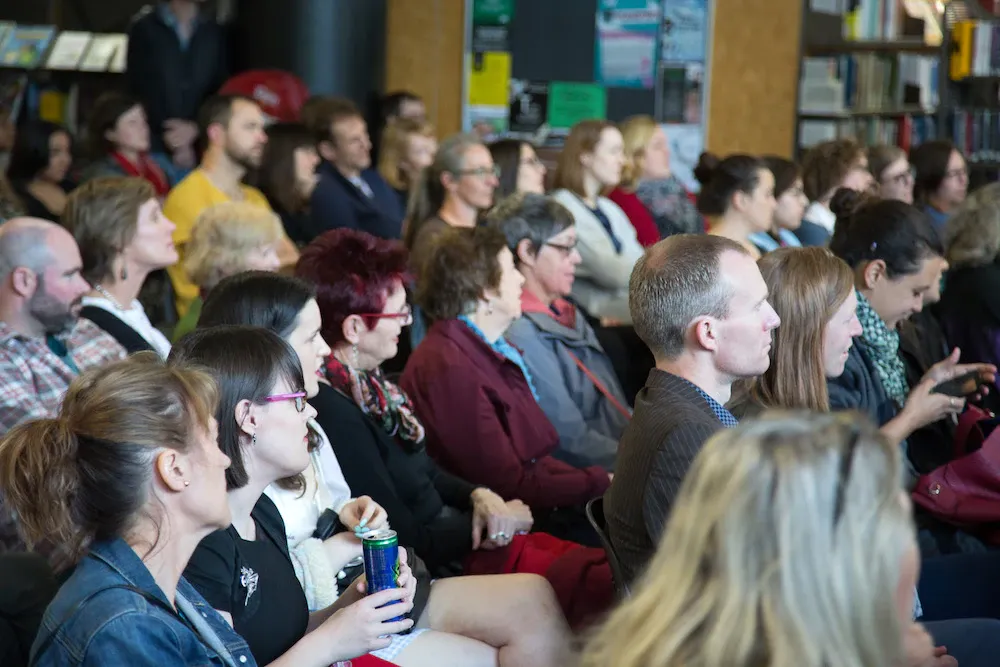 So what would a family-friendly arts organisation look like? Here's my thought exercise so far. Much of this is not new, but I wonder where these ideas sit in organisational hierarchies:
1. TALKING ABOUT BABIES AT WORK
In my experience, this is still surprisingly and shockingly hard. Ideally, the organisation would create an environment where new parents feel comfortable discussing their new priorities and life changes without feeling as though they are being difficult. Without feeling as though their employers will assume that their work will suffer. A work environment that understands that while families grow, priorities change, and schedules are overhauled, the passion for the work does not wane, it just needs to be configured a little differently.
2. BOOBS
A designated space for Mums to breastfeed or pump during work hours. Our baby was premature which meant I was attached to a breast pump for quite some time. It proved to be a logistical tight spot even in our own home so I kept thinking about women who need to pump at work…
3. BABIES AT WORK
We take our baby to meetings all the time, simply because he's too little for childcare. But also, why not? We manage (between us - another key factor: my partner and I are working and parenting together, which I realise is another luxury). If workplaces were designed with employee/contractor parenting obligations at the heart of them, it would be natural for workplaces to create a space where babies and children can play, supervised, as parents get some work done in the office.
4. I'LL BE IN AT 5, GONE BY LUNCHTIME
Flexible hours! This is not new and is gainfully adopted in many places. But with things like Slack, Skype, Trello … all of the tech now available to us should make flexible hours and independent work extremely viable.

5. YOUR BABY LOOKS GREAT ON YOU
Staff who feel as though their family is seen as a positive addition to what they can offer in the workplace (as opposed to an obstacle to be overcome) will thrive further, and so will the organisations they work for.
It doesn't make sense to try and fit work and family life into two straight lines, two square boxes. It makes more sense to be flexible and embrace the chaos, and the chaos will eventually meld into a way of life which serves each family's needs in order to get the best out of their work, and the happiest life for their kids. The arts understands this - I'm just not sure we're doing enough to translate understanding into the way we build our organisations… yet.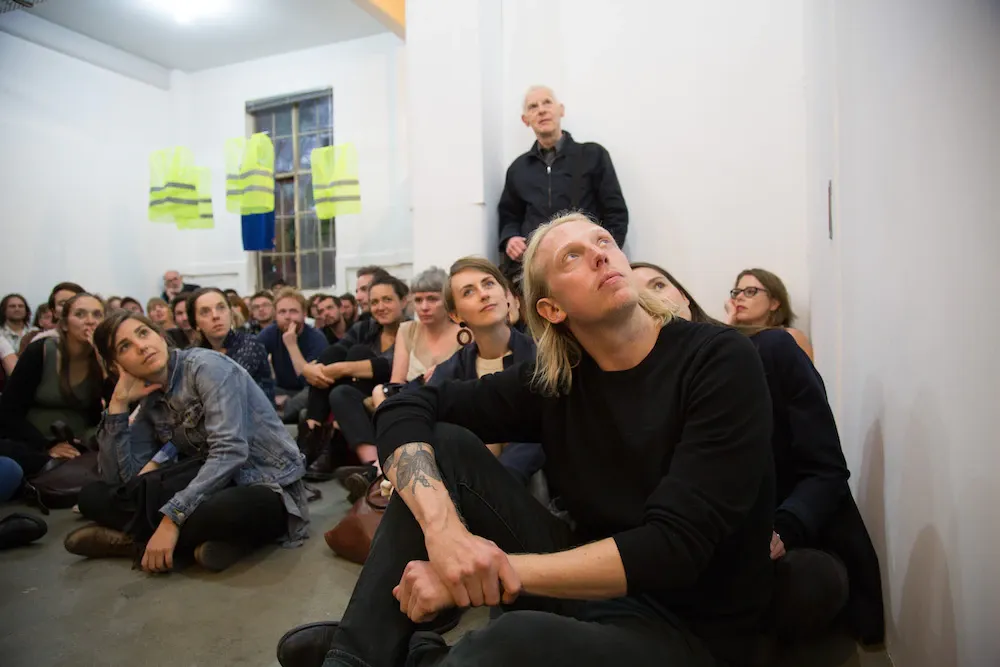 LitCrawl turns five this year!
LitCrawl started in 2014 as a one-night-only crawl of 15 literary events in quirky Wellingtonian spots in the CBD. This year, the festival is spanning four days and over 50 events. The epic Crawl that started it all is of course returning on Saturday 10 November with 25 events in as many venues between 6pm - 9.15pm. With entry by donation, it's a fast-paced journey as 'crawlers' journey across bars, bookshops, music and vintage clothing stores, and galleries. The surrounding LitCrawl Extended programme offers a mix of free and ticketed events in sit-down venues, meaning you can give your legs a break and soak in the conversation.
International artist include Irish writers Rob Doyle and Doireann Ni Ghriofa, poet of the moment Kaveh Akbar (Iran-US), and UK performance poet Raymond Antrobus. Australian non-fiction writers Zoya Patel (author of No Country Woman: A Memoir of Not Belonging) and Clementine Ford (Fight Like a Girl and Boys Will Be Boys) are also highlights. Aotearoa writers include Dame Fiona Kidman, Dominic Hoey, Tayi Tibble, Kirsten McDougall, Danyl Mclauchlan, Madeleine Chapman, Steve Braunias, Scotty Morrison, Michele A'Court and many more. The full programme is online at Litcrawl.co.nz.