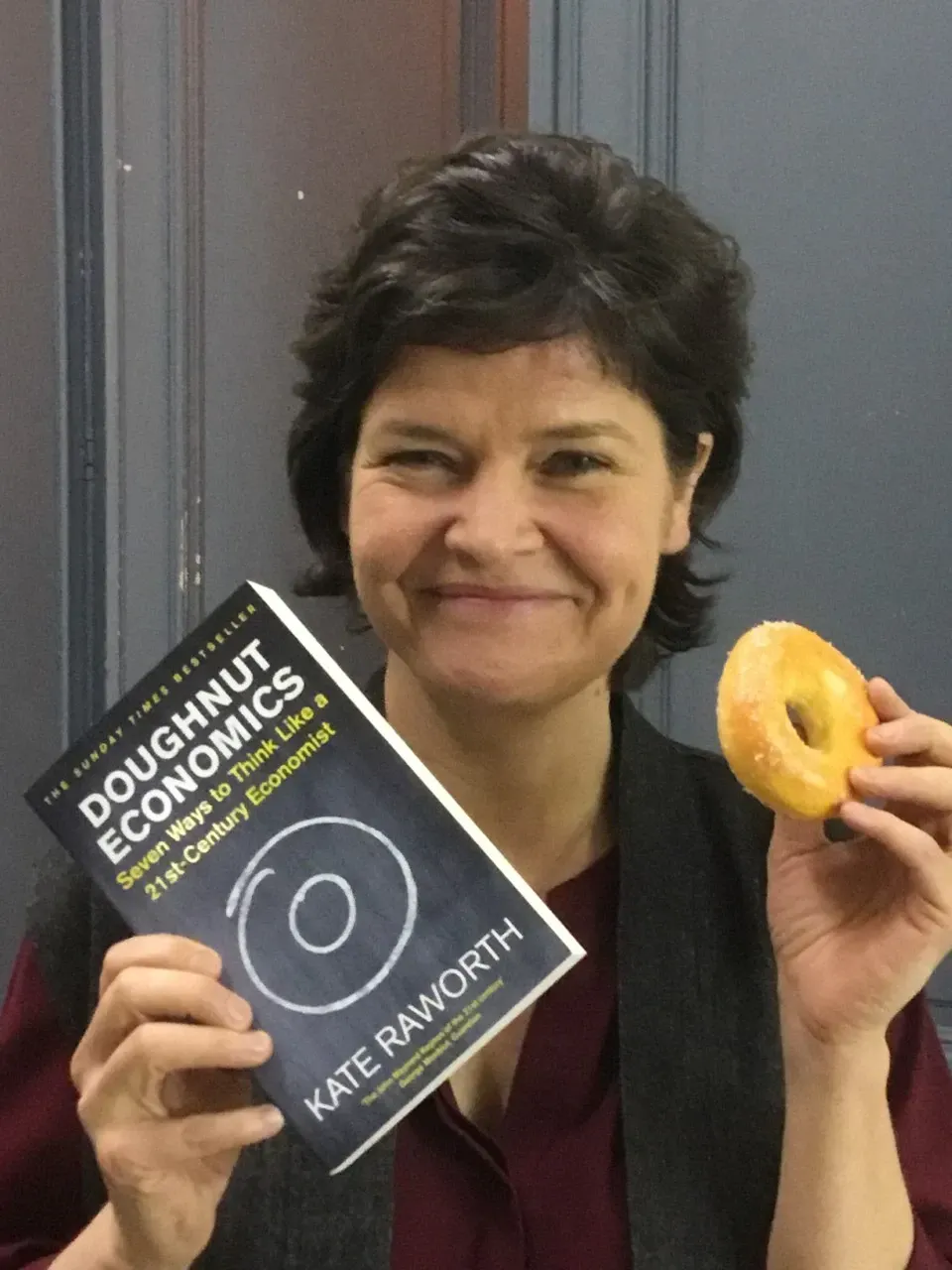 Is it possible that the answers humanity is looking for could be contained in a simple drawing? ... Kate Raworth thinks so.
The Oxford-based economist kicked off the 2019 Auckland Writers' Festival Waituhi o Tamaki, with an animated, prop-filled presentation about her new book Doughnut Economics - Seven Ways to Think like a 21st Century Economist - a book I recommend everyone reads. You can also watch a video of her talk here.
Relevance to the arts
Sandi Morrison, former founding Trustee of The Big Idea and passionate arts advocate, was there and she said, "Kate understands the need to use creatives to get her radical message out there...that's what is so unique about her as an economist and change agent. Raworth's presentation was a showstopper! All her years of study and analysis of the current economic model alongside her training in the arts ensured that Kate Raworth was not only a first-class economist but a presenter who really knew how to challenge and engage her audience. Kate used storytelling; visual imagery and metaphor to drive her progressive and solution orientated message home. We left feeling inspired and hopeful..."
An Institution
I was privileged to be at the opening special session of the festival and admire the organisers' ambition and ability to attract the best in the world. After two decades the literary festival has become an institution, drawing ever-increasing numbers to hear leading writers, thinkers and commentators from around Aotearoa and the world.
This year's attendance smashed the previous record with more than 82,000 seats filled across its seven days, proving there's a thirsty audience for extraordinary new ideas, reflections on the past and the power of the thoughtfully written or performed word.
The great news is that much of the content is now available to view online: www.writersfestival.co.nz/look-and-listen/videos
A Child of the 80s
Kate Raworth began by telling us she's here because she was a teenager of the 1980s…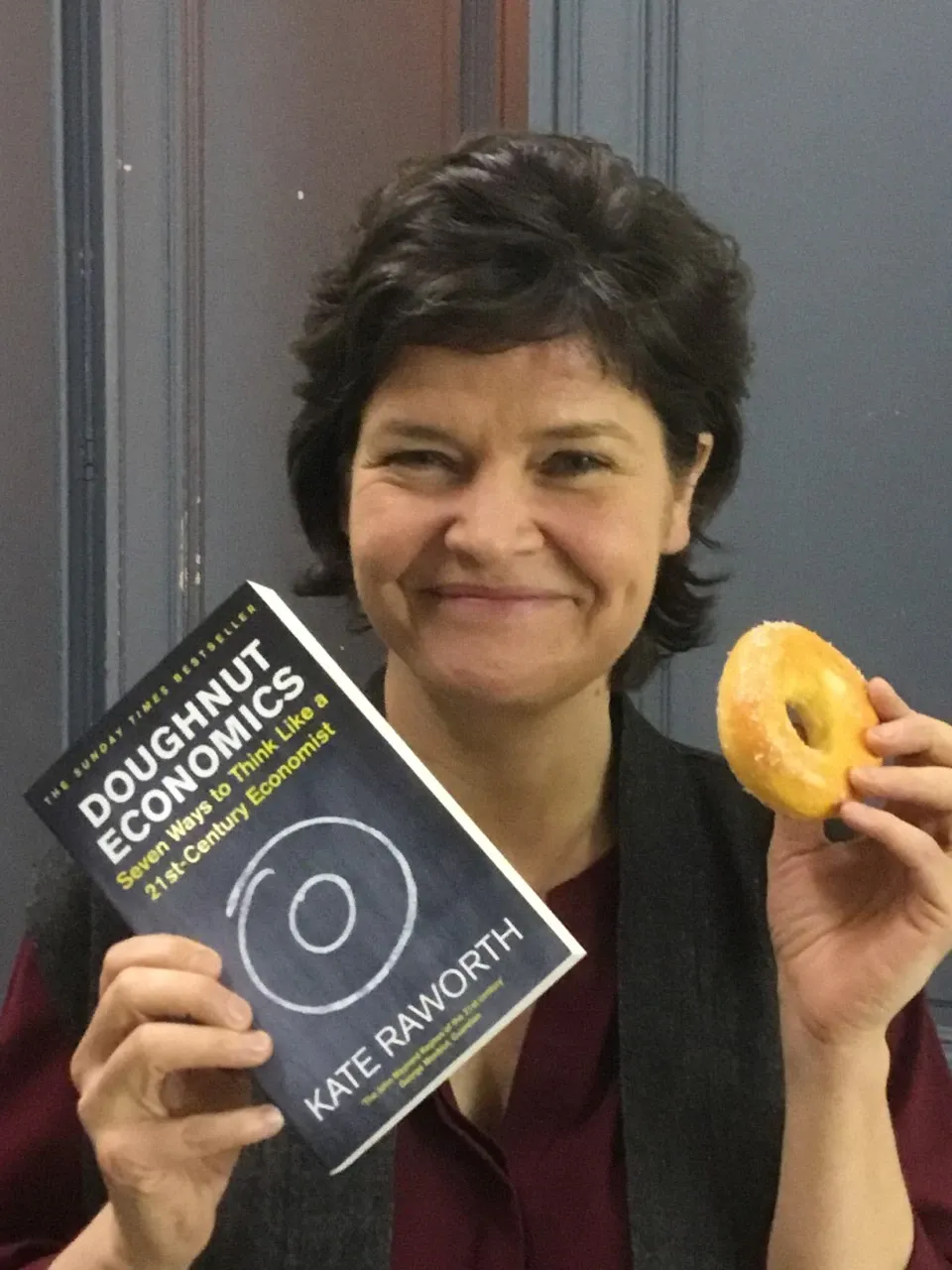 "I grew up with Madonna, Duran Duran and Michael Jackson ... there was famine in Ethiopia, there was a hole in the ozone layer and I remember the first time on the TV news there was something called the greenhouse effect … All of this led me to know I wanted to make a difference … so off I skipped to [Oxford] University to learn the mother tongue of public policy - economics."
But after not too long she began to get frustrated because what she was being taught pushed the issues she cared most about (social justice and environmental integrity) to the margins of the theory. So she eventually walked away from economics and it took her 20 years in a career working at the UN, for Oxfam and in the villages of Zanzibar to realise a fundamental truth.
"I grew up with Madonna, Duran Duran and Michael Jackson ... there was famine in Ethiopia, there was a hole in the ozone layer and I remember the first time on the TV news there was something called the greenhouse effect."
"You can't walk away from economics, because it is the mother tongue of public policy, so I decided eventually to walk back toward economics but to flip it on its head, let's rewrite it to make it fit for this century. And one thing I learned along the way is that economics is not actually written in equations economics is fundamentally written in pictures."
A picture is worth a thousand words
In the book, Kate Raworth identifies the 7 critical ways in which mainstream economics has led us astray - from selling us the myth of the rational economic man to obsessing over growth at all costs. She offers instead an alternative roadmap for bringing humanity into a sweet spot that meets the needs of all with the means of the planet - within the Doughnut.
The book is especially relevant in the week when New Zealand is the first country in the world to release a "wellbeing" budget. Raworth would approve.
Let's change the goal
These days economics students in our universities are now protesting at being taught outdated theories from the 20th century that they can clearly see are not sustainable and it's time for change. One such protest in January 2015 saw rebel economics students commandeer the street front of the Boston Sheraton to greet the American Economic Association's annual conference with a slogan "Is economic growth killing the planet?".
Raworth says the first step is that we need to change the goal. "For over 70 years economics has been fixated on GDP or national output, as it's the primary measure of progress. That fixation has been used to justify extreme inequities of income and wealth coupled with the unprecedented destruction of the living world. For the 21st century, a far bigger goal is needed. Meeting the human rights of every person within the means of our living life-giving planet. And that goal is encapsulated in the concept of the Doughnut. The challenge now is to create economies - local to global - that bring all of humanity into the Doughnut's safe and just space. Instead of pursuing ever-increasing GDP, it is time to discover how to thrive in balance."
And Raworth believes New Zealand has an opportunity to lead the world in adopting a Doughnut economic model.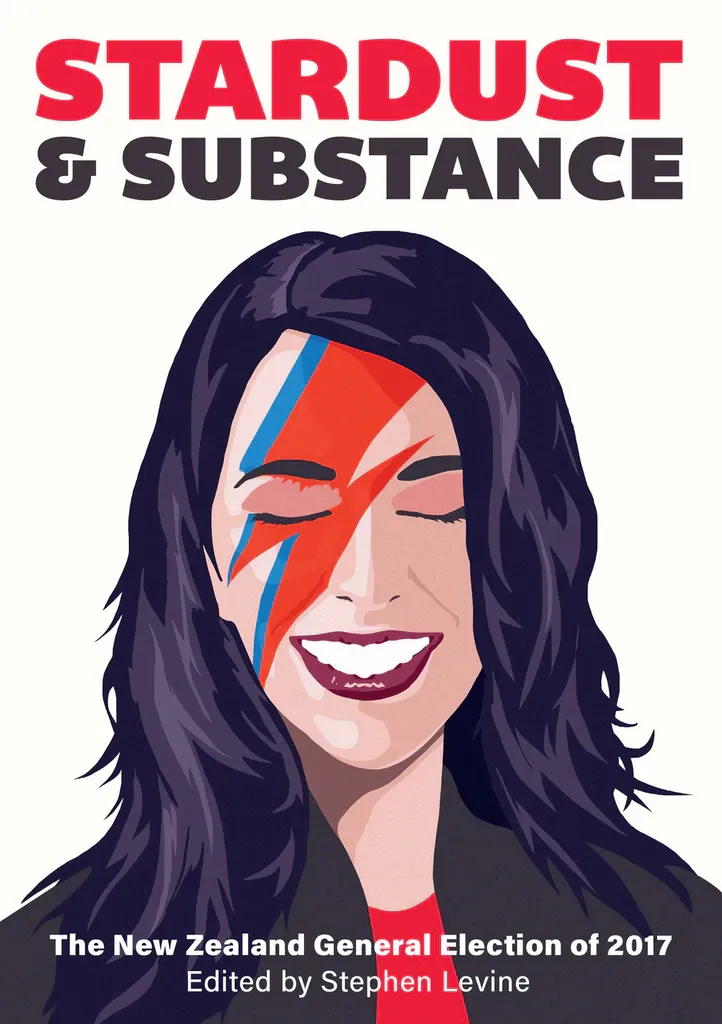 Stardust and substance
The festival this year was star-studded. The Prime Minister Jacinda Ardern also featured at the festival, having just returned from the Paris from the Christchurch Call to discuss with Toby Manhire the experiences of the 2017 election campaign recounted in Stephen Levine's book Stardust and Substance. She received a standing ovation from the sold-out crowd in the Aotea Centre's ASB Theatre.
David Chariandy, Leonie Hayden, Victor Rodger, Jenny Erpenbeck and Nida Fiazi shared personal experiences of discrimination which sobered the audience in the University of Auckland Festival Forum: Everyday Acts of Racism. Musician and memoirist Jeff Tweedy's honesty and skilful use of the comedic pause drew rapturous applause.
Vincent O'Malley challenged us with an impassioned call for the New Zealand Wars to be taught in schools.
Kaumatua Sir Tīmoti Kāretu appeared in the Festival's first-ever session conducted in te reo Māori. Festival-goers were treated to Eugenia Cheng's musical and mathematical brilliance.
Ninety performers from Auckland's National Youth Theatre Company joined Val Emmich in a beautiful session that is reported to have brought many audience members to tears, as did Canadian writer Anne Michael's moving session. Military historian Sir Antony Beevor brought the impact of war so vividly to life to a packed theatre.
While, Jill Abramson, the first female executive editor of the New York Times, was open and self-effacing as she provided insights into the lead-up to her firing from the role and her subsequent new book Merchants of Truth - Inside the News Revolution which examines the changing world of modern media, paywalls and the danger that social networks are posing our most venerable news institutions.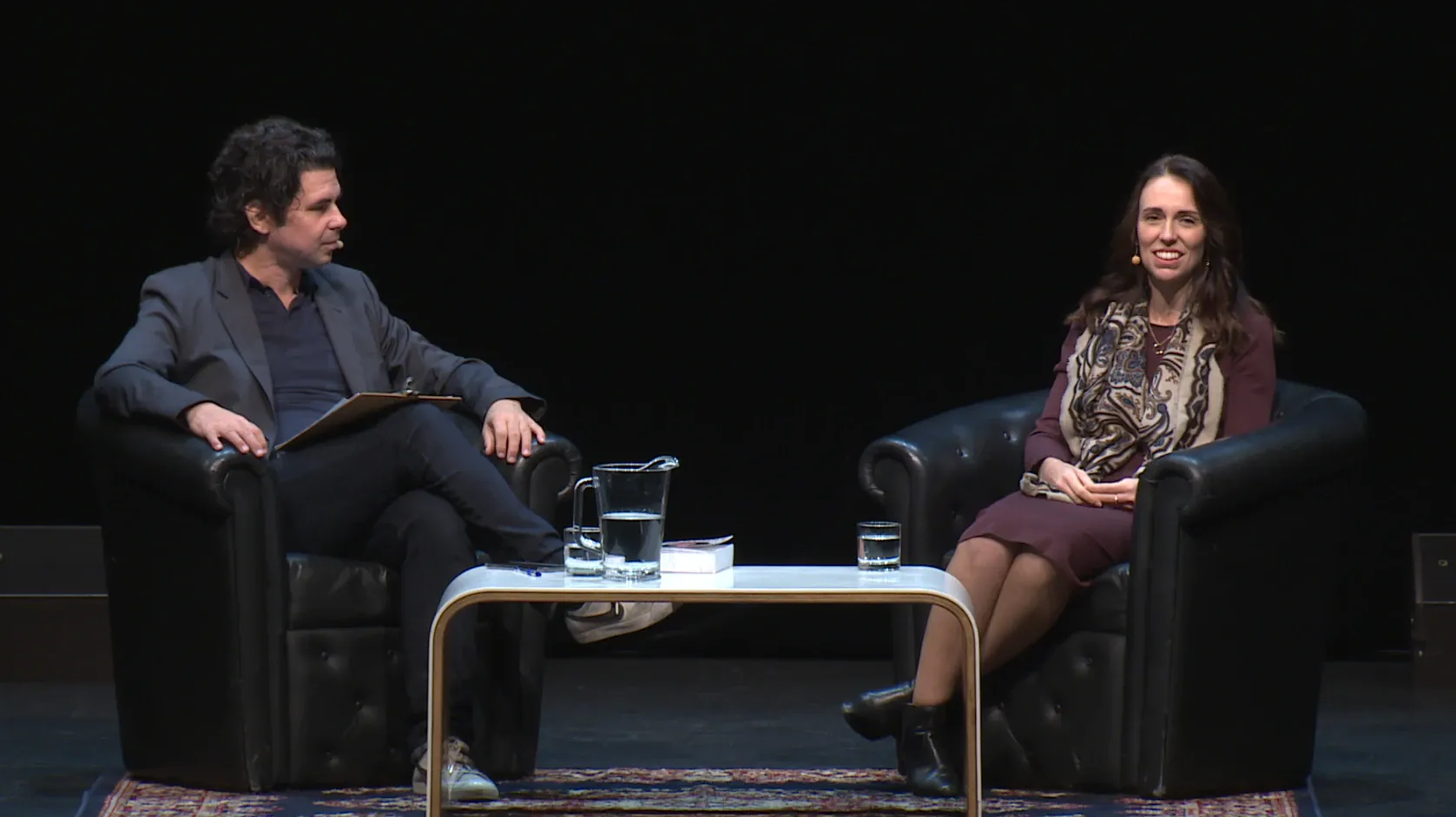 Markus Zusak's empathy for his characters and skillful audience engagement was a much-discussed highlight for many.
Rebecca Vaughan's sold out Orlando season left her audience astonished, confirming her place as one of the world's great solo literary actresses.
Beloved children's and adult fiction writer Joy Cowley ended the session with a compassionate and heartfelt session that saw her receive a standing ovation.
Hundreds of people converged upon Literally Lorne for an eclectic variety of short, sharp events that were by parts funny, moving and zany. The Auckland Town Hall was given over to the kids at Family Day on Sunday, and they were treated to performances of the wild and wacky variety including an oversized book of Val Emmich's The Lion in the Meadow read by Stacey Morrison in te reo Māori and English.
It was powerful to see more than 7,500 students and teachers, from all over the North Island filling Aotea Square and filing into the Aotea Centre for inspiring sessions
The cream of this country's writers received honours at the Ockham New Zealand Book Awards –a marquee event in the Festival's public programme – amongst them Dame Fiona Kidman who was presented with the $53,000 Acorn Foundation Fiction Prize. Maurice Gee's new work Memory Pieces was runner up and it is a book I highly recommend having been driven to buy it after hearing just a snippet at the awards.
This year's Sarah Broom Poetry Prize, judged by American award-winning poet, novelist and essayist Anne Michaels, went to Jessica Le Bas and the inaugural $10,000 Michael Gifkins Prize went to Tom McLean writing as Tom Remiger.
A deeper understanding of the world
Auckland Writers Festival Board Chair, Pip Muir, said (and she's not wrong),
"This Festival has been an outstanding success. It will be a hard act to follow, setting us a great challenge for the Festival's 20th event next year."
"There is a huge appetite for substantive conversations and a deeper understanding of the world and each other. We are incredibly grateful to all of our guests, many of whom have travelled across the world to share stories and ideas relevant to today's concerns."
Hats off to Auckland Writers Festival director Anne O'Brien, she is passionate and committed and is articulate about the absolute thrill she and her team feel now that the Festival is considered to be one of the best of its kind in the world.
"There is a huge appetite for substantive conversations and a deeper understanding of the world and each other. We are incredibly grateful to all of our guests, many of whom have travelled across the world to share stories and ideas relevant to today's concerns."
We have farewelled Kate Raworth and other remarkable writers but are left inspired by their stories, and with a deeper understanding of the role we, as individuals, can play in the world.
The good news is: podcasts of the Auckland Writers Festival presentations are now available on http://www.writersfestival.co.nz/look-and-listen