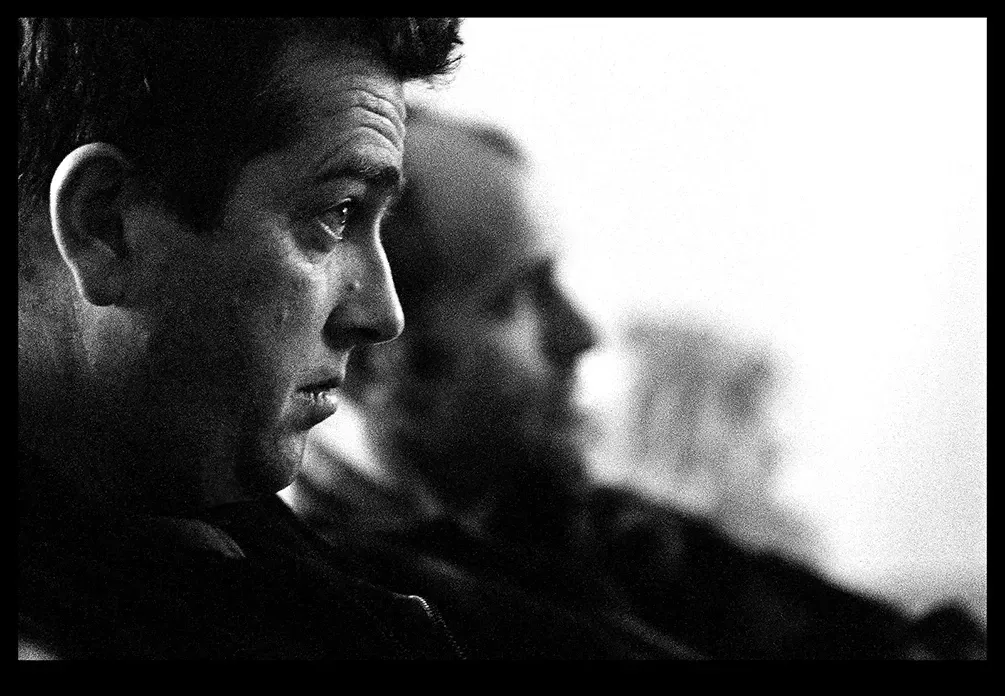 Andrew Bancroft has won some major national and international awards awards for his work. He now supervises AUT's highly regarded Scriptwriting programme, within their creative writing department. Here Andrew lets us know the fascinating advice he would give his 22-year-old self.
Best thing I can tell you?
You are desperate for the answer to one question: do I have talent? Because that's what you need, right? Now I can say that I've never met anyone without some talent, and I've never seen evidence that talent makes much difference. What you'll need is discipline and courage.
Learn your craft
You've got a heck of an imagination, you're a total film geek, and you're edgy. So why aren't you awesome yet? Because you think storytelling – on paper or on screen – comes out of your soul or somewhere, and it's about being in the flow. What I've learned is: imagination is a country you go further into with practice, not just inspiration. This is because storytelling is a craft. Think of an aspiring musician - not learning how to play an instrument or the basics of composition would be silly, right? There's no shortcut: learn the craft of dramatic writing.
Like dancers and architects, get trained. Do an intensive programme on scriptwriting - it will save you five years, minimum. And it's the best path to directing.
Have the courage to listen
I know you listen for what's going on inside people, the emotional movements, what Bresson called 'the knots that tie and untie inside.' I know you find this confusing, but you will have words and images for this one day. Stay with it. The way emotions change inside a person, and flow between people, will always be the most interesting thing in the world to you. You don't grasp it yet, but that is the reason why you tell stories.
Trust your instincts
Like jazz improvisers, learn your craft, then follow your gut. I don't mean try to come up with all the answers yourself – so stop that.
Like jazz improvisers, learn your craft, then follow your gut.
Good ideas will come from everywhere – the wardrobe assistant, plays by Moliere, your dreams. You will keep moving forward if you can recognize a good idea – even when nobody else does.
Understand that you are part of a long tradition
You already know that dramatic writing goes back thousands of years. When you travel you will have a profound experience of just how far back. You will go to the caves of Montignac in France where you will see prehistoric paintings which tell stories in images. You will see that the artists used bulges in the rocks to represent muscles and that all the paintings are anatomically perfect and that no mistakes or touch-ups have ever been found.
You will see that the oldest ones are 35,000 years old and the youngest ones are 10,000 years old, and that they are all equally sophisticated. You will realise that for 25,000 years a guild of artists maintained their practice in an unbroken line. At a time when you are feeling that young artists are left out in the cold in this society, these paintings will help you see how art is fundamental to what it means to be a human being, and this will give you fire.
Keep asking questions
You exhaust every teacher you come across with a million questions. Now that I teach, I can promise you that you are the most exciting kind of student. Keep asking questions – why is this character that gender, why is this shot shallow-focus, why does the world need this story? Your uncertainty, that's actually a good thing. Your search will be more important than the answer, because you'll challenge answers with experience, and ask more questions.
Keep asking questions – why is this character that gender, why is this shot shallow-focus, why does the world need thi story?
Remember, you don't have to accept any advice, but only a fool doesn't at least listen to advice. Trust that those who have been there might have insights, so you don't have to learn the hard way all the time.
And remember
You'll always be happiest when dancing.