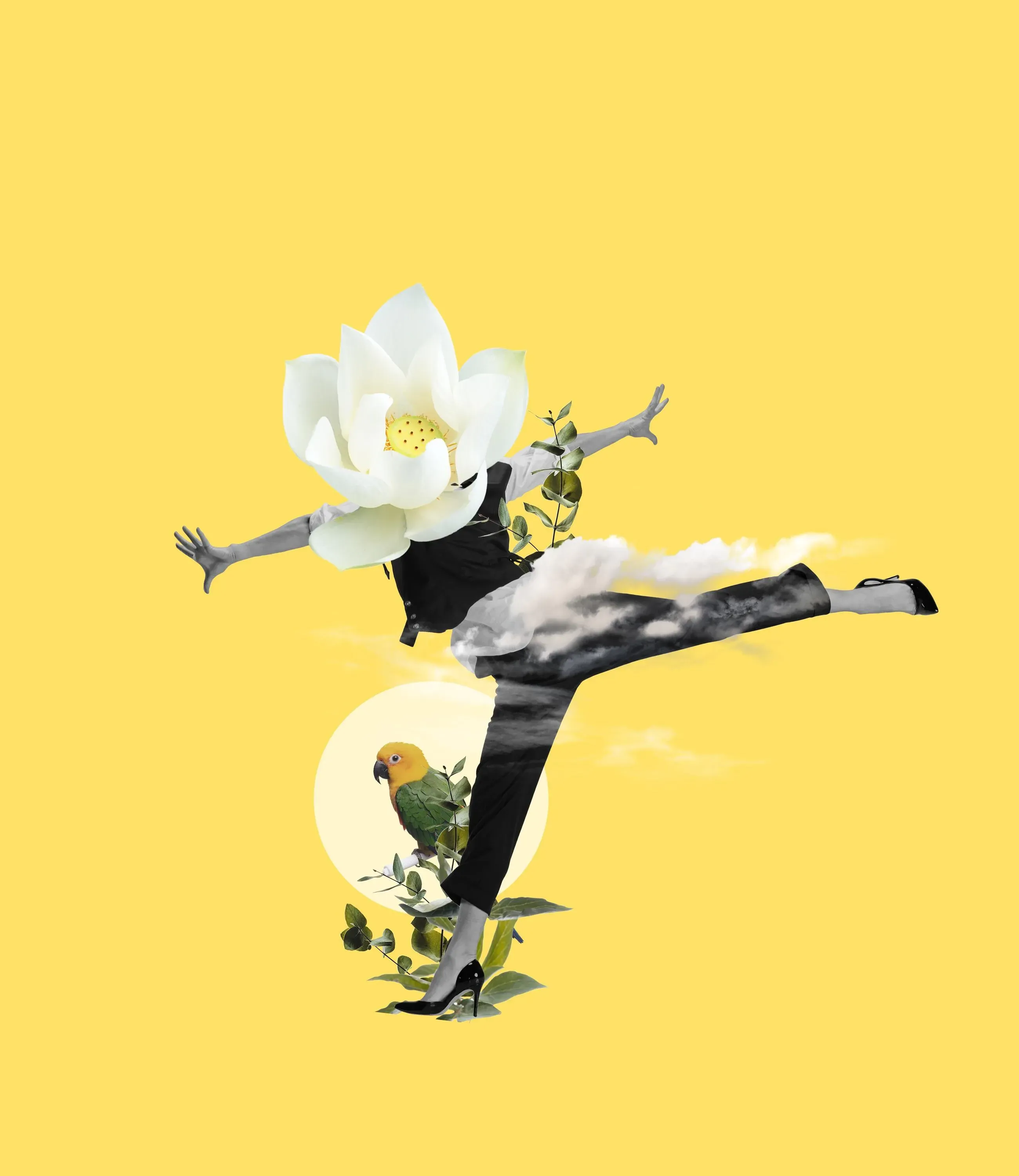 The reviews are in.
And they're…mixed.
Tuesday's announcement of the newly consolidated Cultural Sector Regeneration Fund from Manatū Taonga Ministry of Culture and Heritage (MCH) has rippled throughout the creative community.
If you're looking for an insight into the fund, what it's for, who it's for and how to apply - you can find the details here in our most comprehensive breakdown of the Regeneration Fund.
The $28 million has come from the remaining rounds of the Capability Fund, Creative Arts Recovery and Employment (CARE) Fund and the Innovation Fund, bringing together under one banner with a single outcome-focused approach.
MCH describes the Regeneration Fund as being "designed to support strategic, sector-led initiatives that will have lasting benefits for arts, culture, and heritage in Aotearoa New Zealand."
There is no doubt that this fund lends itself towards established medium to large arts organisations and/or collaboration between groups/collectives who are already like minded and whose creative ambitions align.
There are five outcomes listed - and it would certainly appear that improving sustainability and resilience of the arts, culture and heritage sectors sits at the top of the tree.
The other four outcomes of the fund are to increase employment and skill development opportunities; improve safeguarding of Mātauranga Māori and/or support of Toi Māori; improve access and participation in arts, culture and heritage sectors; and increase the use of arts, culture and heritage as a tool to improve wellbeing.
While so much time and money has been spent on keeping heads above water, it is also important that someone is focussing on not just building a bigger liferaft, but to navigating the path away from the pandemic-infested waters.
Some contacted The Lowdown to praise an approach that is designed to make it more simple to apply, others stating it the intended direction made them want to cry in frustration.
The Lowdown reached out to some thought leaders in the creative community to get their views on what has been announced with the fund.
Philip Clarke. Photo: Supplied.
Respected arts voice and leader Philip Clarke, Chair of the Blumhardt Foundation states "I think it is great that MCH have amalgamated their funding programmes into one. For prospective applicants, it was a complex business trying to figure out what programme to apply to as their various new funding programmes were unknown, each having its own particular eligibility requirements and operating processes.
"As MCH were quickly having to learn about how to be a direct funding agency, it sort of felt they were also requiring a lot of applicants, to keep on top of countless updates, changing timeframes and the rollout of the new funding opportunities: the risk here was that well resourced applicants were better placed to navigate these 'uncharted seas' than lesser resourced applicants.
"This new approach locates technical decisions about best funding pathways back into MCH, which I think is a lot more helpful to applicants, and far more equitable."
Megan Peacock-Coyle, the Arts and Culture Manager for ToiToi, Hawke's Bay's Arts and Event Centre told The Lowdown "it is always an exciting opportunity for the arts in NZ when a new funding round is announced and it makes sense to blend the Capability Fund, Creative Arts Recovery and Employment (CARE) Fund and the Innovation Fund with a single outcome-focused approach.
Megan Peacock-Coyle. Photo: Florence Charvin.
"The focus on the fund being allocated to 'sector led initiatives that have a lasting benefit' is commendable, the amount of money that has gone out to the arts sector is amazing and so incredibly beneficial for the advancement and recovery of arts in our communities, earning opportunities for creatives and advocacy for the arts.
"However, what happens once this recovery fund dries up? Ensuring a genuine 'lasting benefit' for the arts means that there has to be a deeper conversation and commitment to long term funding for the art sector from central and local government."
Linda Tyler, Convenor of Museums and Cultural Heritage at University of Auckland has just returned from overseas, which was on her mind when contacted by The Lowdown.
"While news of the Regeneration fund of $28 million is cheering, the road to recovery for the creative arts in New Zealand will be a rocky one. In terms of the performing arts here in Auckland, the sector is only just getting to its feet again, with theatres beginning to reopen but audiences still well below 2019 levels.
"What needs to be remembered is that with the devastation wrought by COVID, many of the skilled arts workers have had to move out of the industry and find other ways to earn income, meaning that there will be a labour shortage for years to come.
"Germany (population 84 million) has been one of the most strategic countries, recognising the value brought to the economy and the jobs created, and have recently injected another €1billion (NZ$1.66b) into the arts, on top of the €50 billion (NZ$83b) that has gone to small business and freelancers.
By comparison, in Australia (population 26 million) where I have just been visiting, the $50 million (NZ$55m) Temporary Interruption Fund has not been able to be accessed by any film or TV productions because only if your activity is stopped because of a COVID-19 infection are you allowed to apply.
Linda Tyler. Photo: Supplied.
"Manatū Taonga has the right approach with this final generic contestable funding, which replaces the Capability, CARE and Innovation Funds. Those earlier funds were similar to RISE (Restart Investment to Sustain and Expand) which the Morrison government introduced as part of a $500 million (NZ$551m) Creative Economy Support Package in Australia.
"Given that New Zealand is a fifth the size of Australia population-wise, our response looks commensurate with our cousins across the Tasman. But we should be aiming to be like Germany, putting arts recovery funding at the forefront of government COVID relief packages, as huge damage needs to be remediated quickly and lastingly."
Independent reaction
This announcement was never likely to be one that endeared itself to those in the creative community who are self-employed or advocate for independent artists.
Where the money goes has long been a bone of contention - and the pandemic has brought forward a more vocal approach from those sick of feeling undervalued and underrepresented.
The direction of the Regeneration Fund has caused some concern for those individual practitioners. Part of the problem is historical - there are some who have felt let down by arts organisations who claim they're working on their behalf, but what they offer with the funding received isn't what the independent creatives actually want or need.
For others, it's simply that they want to be given the control of their own creative career and direction, not need to curry favour with an additional 'middle man' when acquiring funding is already such an exhausting process.
Dane Mitchell, admired artist and - along with Judy Darragh and Reuben Paterson - one of the driving voices of the Equity for Artists movement didn't mince his words with The Lowdown.
"We were disheartened by the approach outlined for the Regeneration Spend by MCH yesterday. This is an incredibly top-heavy, trickle-down approach to funding the arts. It clearly articulates an interest in funding administrative structures and bureaucratic bodies, not artists.
"In these difficult times for a predominantly independent, freelance, casual workforce of cultural producers, the approach outlined by MCH clearly states that individuals need not apply.
"It's as if the ministry looked in the mirror and liked what it saw in seeking to fund administrations and bureaucratic structures in the arts with a belief in the notion that trickle-down economics will save the day.
"Additionally, the timeline is so tight that the funding prioritises existing models and prevents much of the imaginative thinking desperately required to prevent yet more top-heavy investment in administrative structures."
Darragh adds "there is no support here for the production of arts although you would 'have to put forward a strong case' if you are an individual, this says don't bother applying if you are an artist.
"How are we going to have a sustainable culture if the makers are not supported?"
Another individual practitioner who approached The Lowdown stated "I have not engaged with MCH over the pandemic as the funding processes seem overly bureaucratic and confusing - and, as is often the case with funding, expensive to invest the time into.
"This fund seems barely different.
"It claims to be in response to feedback that MCH has been out of touch with the industry. I would argue that all that has changed in this fund is that there is now an Expression of Interest and MCH is now demanding collaboration from the industry.
"I thank you (MCH) for your transparency that there are people who aren't happy with the funding, however it seems like there is more work to be done and this is simply a superficial change."
Claire Mabey, Founder and Director of Verb Wellington, explained to The Lowdown "while I'm always excited and encouraged by any fund that wants us to look into the future and focus on the pathway towards survival, I feel that the sector is still very much in a space of needing to try to keep the lights on given that COVID is an ongoing disruptor on top of how difficult and exhausting the last few years have been.
"It would have been amazing to have had the opportunity to illuminate and elevate the work that already exists and the activities and ideas that are already the focus of our energies.
"For many of us, particularly the independent sector, having to constantly come up with new ideas and initiatives is additional to the work we are already doing for our communities; and often that existing work is what we are trying to sustain through COVID, and then strengthen and develop.
"It does worry me that this fund appears to be designed for medium to large organisations which excludes the independent sector at large."
The Big Idea discussed this likely response from independent practitioners with MCH Deputy Chief Executive Joe Fowler - that the new fund would likely come with a 'rich getting richer' perspective.
Fowler responded "over the last 12 months we've worked hard to make sure that the funding that does flow out from Manatū Taonga reaches individual practitioners on the ground.
"We made it an absolute condition of the Event Support Scheme, that people were paid properly as if the event had gone ahead. Our commitment in that space is solid.
"As far as this fund, we're in a position of having 360 days left of recovery funding before the end of June 2023 and we want to invest in the things that will make a difference for those individual practitioners going forward and we have done that during the Capability Fund already.
"We're looking at things that enable future success with a strong focus on individual training, capability, capacity, employment opportunities and anything we can do to stabilise some of the impacts of working in the gig economy."
When asked about what is planned for helping individual creatives to build on their career skills - rather than their artistic ones - Fowler added MCH is undergoing a significant piece of policy work, looking at economic sustainability and funding models.
"We have spent a lot of time and put in a lot of effort - justifiably - to help people get their evidence together to help with funding and it was quite clear there are some challenges there"You don't get into the creative sector because you want to run a business, you do it because you want to be creative and you enjoy it and you want to further yourself in that space. It will be a key part of the economic sustainability that we'll be doing as part of our wider policy work.
"Manatū Taonga doesn't have hundreds of millions of dollars of funding over the next few years, we've got the remainder of the COVID Recovery Programme funding and we want to make sure it goes into things that make a lasting difference."
Feedback to the feedback
One step in the Regeneration Fund will certainly come into a bolder spotlight in the coming months.
As Mabey puts it, "I am curious about the community feedback aspect of the fund: I suspect there could be mixed feelings about this particular method of airing the proposals."
Another creative raised their concerns to The Lowdown. " I find it difficult to account for the two week feedback requests from the public - what happens to safeguard Intellectual Property? What about the concern of another party using your idea and taking it elsewhere? The feedback request occurs early in a project that might be funded, which is particularly concerning for IP."
From a cynical perspective, many other public feedback opportunities have been left exposed to smear campaigns, of those who have their own interests at heart - hardly in the spirit it is intended.
The Big Idea brought up the feedback issue with Fowler, who reassured that these scenarios are being considered.
"If we get a flood of feedback on a proposal saying 'this is daft' or an organised campaign against a proposal, clearly that's something that's not going to have much bearing.
"But the feedback we receive does have the potential to shape a decision - both positively because all of the constituents vote overwhelmingly to support the initiative but conversely where people have potentially overclaimed whether an initiative is going to benefit a constituency within the sector. What we'll be looking to do is test that both ways.
"We're trying to make a platform here that supports collaboration, that supports other funding streams and gives us information to make safe and sound decisions."
The series of four online information sessions run by MCH on the new fund will offer more of the community's thoughts - The first one is at 2pm today and there's one at 10am tomorrow, but you need to RSVP through MCH's website to take part (although tomorrow's session will be recorded and posted online).
Sonic boomed
It's been a week of fluctuating emotions for the musicians and composers of Aotearoa.
The furore that has been RNZ's decision to outsource a $43,000 contract overseas instead of using local composers to refresh their trademark sounds resurfaced, with shots taken at the National broadcaster.
Particularly galling was the "sonic refresh" was revealed during New Zealand Music Month - with many calling it a slap in the face to Aotearoa creatives.
For an organisation that goes out of its way to play and support NZ music, this misstep is one you'd like to think wouldn't happen again after the backlash - it's certainly not a good look to have to defend yourself against.
But songwriters will be buoyed by the impact the Free Trade Agreement between New Zealand and the European Union will have on their career opportunities.
As part of the FTA, New Zealand has agreed to extend copyright term by 20 years for authors, performers and producers - lifting it from 50 years to a more universal 70 years.
APRA AMCOS NZ was the first to herald the new opportunity.
Songwriter and APRA writer director Bic Runga reacted "to think that creators here in Aotearoa New Zealand have been afforded a lesser time frame in which to earn a living from their work than others around the world, is crazy. This is a major step from the government to agree to an extension and put us on a level playing field. If we want to play on a global stage these rights are critical."
Anthony Healey, Head of APRA AMCOS New Zealand has been quick to push for the changes to be immediate - as technically, the government has four years to bring these particular changes into action.
"This is a significant announcement for New Zealand on many fronts but the confirmation of the extension of the term of copyright is something that will benefit the entire creative community here in Aotearoa.
"It is important now that we make these amendments to our copyright framework quickly, as every day recordings fall into the public domain unfairly."
Matariki musings
We're a few weeks past the public holiday, but has much reflection been put into how successfully - or otherwise - Matariki has been celebrated within the creative community?
Clearly awareness, on a national scale, has never been higher - providing an ideal impetus for Aotearoa's creatives to use their talents to bring communities together.
And while events were reportedly well attended and there's a still warm fuzzies for many who took part, the creative sector doesn't have a great history of assessment on how it went or where to improve. So often it's straight on to the next gig - and understandably so.
But there has to be space to talk about whether events were funded sufficiently, whether the right events were supported and perhaps to share experiences to help others throughout the motu plan better for next year's festivities.
One of the leading Māori creative powerhouses, Libby Hakaraia from Māoriland Charitable Trust, has had plenty of spinning plates to keep moving over the last few weeks, including the always popular Māoriland Film Festival in Otaki, celebrating Indigenous film with a strong focus on te ao Māori.
Libby Hakaraia. Photo: Supplied.
Hakaraia (Ngāti Raukawa, Ngāti Kapu) told The Lowdown "for me, Matariki events across the country were not just in the big centres. Here on the Kāpiti Coast we commenced our 3 weeks of Matariki Ramaroa arts events operated by Māoriland (running until 17 July).
"We have a very ambitious programme that we are running on a shoestring budget compared to other regions and towns. However, we are holding the space for Māori artists and storytellers. I know that the same is true for our friends over on the East Coast and Tairawhiti Arts Festival who received even less funding than us.
"So whilst we are very much kaupapa-driven, it would have been good for the central Matariki funders to get in behind us in the regions and small towns because our communities are hungry for Matariki stories and celebrations too."
Spread the creative word
Speaking of the regions - as the provinces of Aotearoa start to peak their heads back out and take stock of what the future looks like after a rough few years, creativity is coming back into focus.
Tauranga's plans for a new museum are pushing forward - with Commissioner Shad Rolleston reaffirming "when you look across the world, CBDs are a place of arts, culture, heritage."
Nelson City Council is currently calling for feedback on its Arts and Creativity strategy. Consultation is open until 26 July, before the updated strategy is presented to council the next month.It certainly sounds more than the lip service that can be paid in these areas, with efforts to reach street artists and rangatahi mentioned.
Consultant Johny O'Donnell told Stuff "this strategy is about giving a signal to that sector which has been really struggling, that we see you, we value you, and we back you."
And Creative Waikato are opening up new, paid opportunity for 40 artists - both emerging and established - ranging from $500-$1000 for commissioned works of either digital posters or 90 second videos called Creative Acts of Kindness.
Consider it a riposte to the online negativity that so easily permeates, - the brief is "through the lens of your arts practice - What does kindness mean to you? Individually. Culturally. Socially. How do you interpret kindness and how does kindness show up in your life?".
It's open for submissions until 18 July.
History in the making - and a long time coming
Maui Solomon covers some of the ancestral remains with a cloak of Moriori design. Photo: The Trustees of The Natural History Museum, London.
There's a moment of genuine significance happening at Te Papa tomorrow (Friday 8 July).
111 Kōimi T'chakat Moriori (Moriori skeletal remains) and 2 Māori ancestral remains will be repatriated to Aotearoa from London's Natural History Museum, in what's been called the largest-ever return of ancestors belonging to a single imi (iwi | tribe).
Te Papa's Kaihautū | Māori co-leader Dr Arapata Hakiwai states "we hope this momentous repatriation encourages other institutions around the world to follow suit."