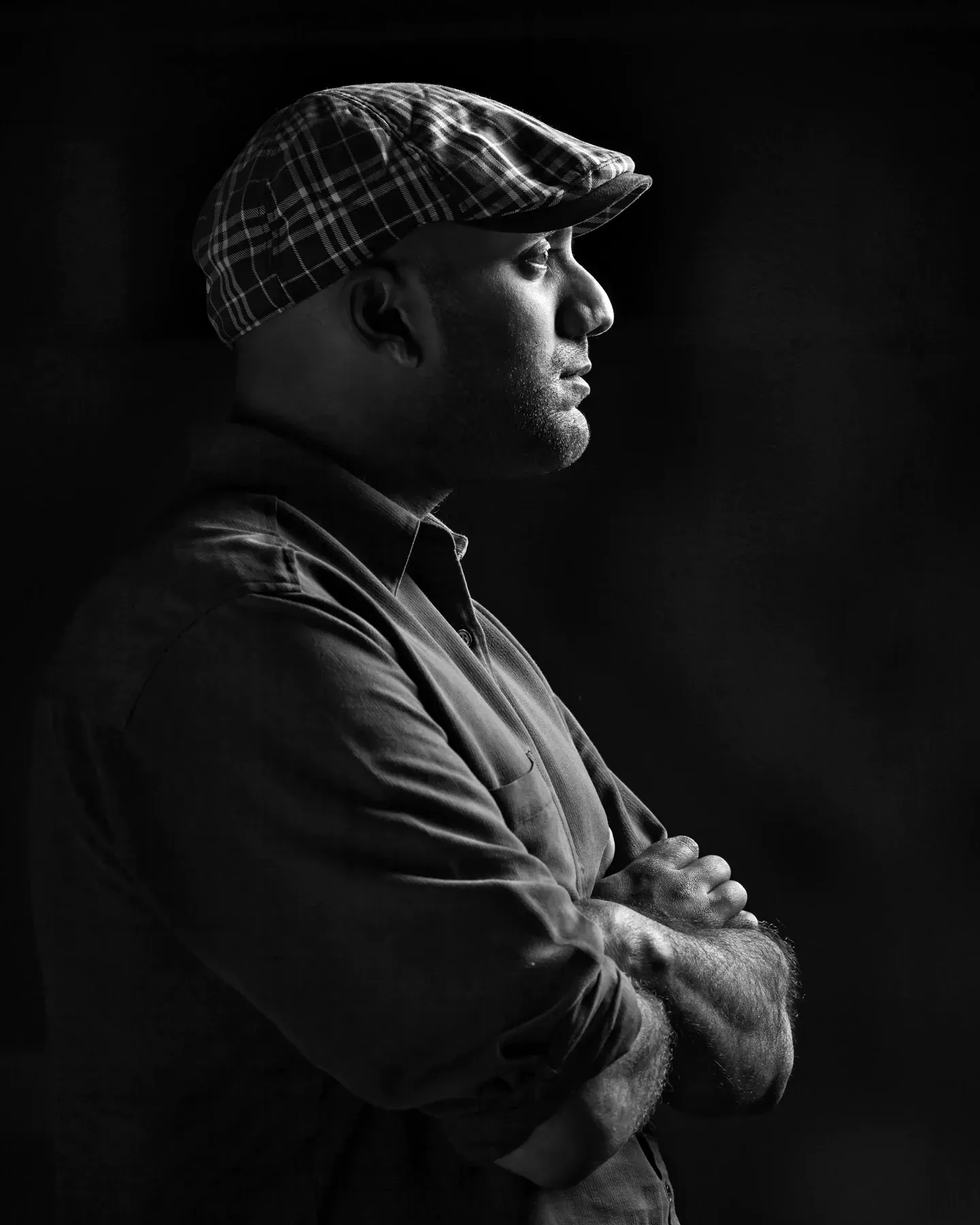 Ahi Karunaharan would have loved to share his feelings on the upcoming RAW reading over a pot of fresh brew. But with a hectic rehearsal schedule and working full time as a directing intern at Auckland Theatre Company, this actor-turned-playwright/director had to make do with a virtual cuppa exchange as he discussed TEA with Dione Joseph.
"When people think of Sri Lanka there are a few things that come to mind. Cricket, the tsunami, the civil war and of course, the most popular beverage in the world, tea. It's iconic to the land where we come from but it also speaks to a particular post-colonial state that still carries heavy traces of British influence."
Born in the UK and raised in Aotearoa, Karunaharan's Sri Lankan roots have always played a major role in sculpting his aesthetic response to creative narratives. A graduate of Victoria University and Toi Whakaari, Karunaharan has worked in the arts sector both in New Zealand (he is the founder of Agaram productions which curated the first South Asian Writers festival) but also internationally in the UK and Canada; and his inspiration draws upon international theatrical luminaries such as Robert Le Page and Gabriel Garcia Márquez.
Bringing a range of experience from different roles in the arts sector and a strong desire to create a rich and luxurious large-scale production, Ahi's ambition for TEA is uncompromising. Much like the story of its development, the narrative crosses multiple periods of history, flexing various creative devices and employing a range of styles to create a work that is ultimately about community and the legacy left behind.
"I'm writing about people of South Asian descent and because we're embracing the poetry of language, we're able to have our characters speak articulately and eloquently. When you're writing urban contemporary drama the migrant experience is often exclusively told. While that is an important and valid narrative I believe it's equally necessary to explore the stories of opulence, the different facets and fabrics of a bourgeois Sri Lankan and South Asian community."
TEA has been defiantly persistent in its creative process taking a back seat to Karunaharan's The Mourning After, which took precedence as his final show for drama school and has had multiple creative developments. But after almost six years Karunaharan is confident the time is ripe for TEA.
"The reality of the industry in New Zealand is that your drama school dreams of making extravagant large scale works is not a reality that the infrastructure supports. Consequently you move towards smaller shows and solos and it can become a compromise," he says.
"But I've never let go of the desire to make that kind of work and over the years I can see that our audiences have evolved, as have I as an artist, and it gives me confidence to make that dream a reality."
TEA certainly promises to be richly aesthetic. Not only does the work travel over a period of 3000 years but it also appears to be a fluid mosaic incorporating elements of opera, miniature puppetry, naturalistic drama and highly stylized physical theatre. Karunaharan believes the production will be a true "showcase of talent and diversity within diversity" where his fourteen actors (seven male and seven female, ranging in age from 17 to 52) will enable Aucklanders to witness a history with which it's denizens may not be familiar.
One of the highlights of this reading will be the chance for audience members to experience composer Santhosh Narayanan's new score that has been created specifically for the production, an aspect of the show that Karunaharan is thrilled to share:
"Santhosh trained in Australia and when we sent him the script he was incredibly excited and has produced this evocative, almost filmic soundscape that is redolent of Indian and Sri Lankan traditional music, but also carries a strong western influence."
It's just one aspect of the high production value envisaged for the show. Choreographers, set designers and other creatives will all be expected to join the ranks as the production makes it way to a full-fledged work.
"When we tell stories of difference there is real support available today," says Karunaharan.
"I believe this show can open windows and doors for potentially new audiences and allow them to experience in close proximity the regal and rich past of those who they may know as their neighbours, colleagues, friends and even family. It's access to a world that is always centred on coming together and experiencing what it means to share those stories as a community."
Ultimately, TEA is a story that takes us home, not to a distant land in an imaginary world but to the vibrant and dynamic landscape that refutes time and space and can be found right here in the heart of Auckland.
Note, in this Auckland Arts Festival reading (one night only) tickets for TEA are available by giving a koha/donation. 
Hand-picked by Artistic Director Carla van Zon, RAW features works at different stages of development – from concept onwards. Artists' ideas are presented in the raw and give you an opportunity to get an insider's view of the various processes, artistic practices and hard work that go into creating a production. 
From the lush, green, tea estates of Sri Lanka to a distant future, TEA is a sweeping saga which travels over a thousand years and continents to weave a tale of legacies, prophecies, love and the world's most popular beverage. Inspired by the stylistic and artistic vision of Robert Lepage and the magic realism of Salman Rushdie and Gabriel García Márquez, TEA is a new direction for South Asian theatre in Aotearoa, created by Ahi Karunaharan.
With support from Q Theatre
About Ahi Karunaharan
Born in UK, Bred in Aotearoa, Sri Lankan in orgin, Ahi Karunaharan is a graduate of Victoria University of Wellington and Toi Whakaari, New Zealand School of Drama. He has worked in the arts sector as an actor, director, producer, composer, designer and dancer.
Ahi has worked with a diverse and dynamic range of practitioners and Multi Award winning independent production companies such as Internationally acclaimed Theatre Company Tara Arts in London and Planet IndigenUS in Canada. Prayas Theatre directing A Fine Balance, Rudali, Charandas Chor and Thali and Producing The Chapman Tripp award winning Mates and Lovers for Fabulous Arts Aotearoa New Zealand and Pirates Vs Ninjas for Gypsy Wife Productions.
Ahi is an associate producer for Tawata Productions and has worked on the New Zealand International Festival of Arts and is also the founder of Agaram Productions, which curated and produced the first ever South Asian Writers Festival, present the critically acclaimed production of Mumbai Monologues for the Auckland Pride Festival and The Mourning After as a solo and the ensemble production.
Currently Ahi is the Directing Intern as part of The Engine Room created by Auckland Theatre Company, New Zealand Opera and Fortune Theatre and is developing a new dance work Bhoomi and a new work for the Diwali Festival.