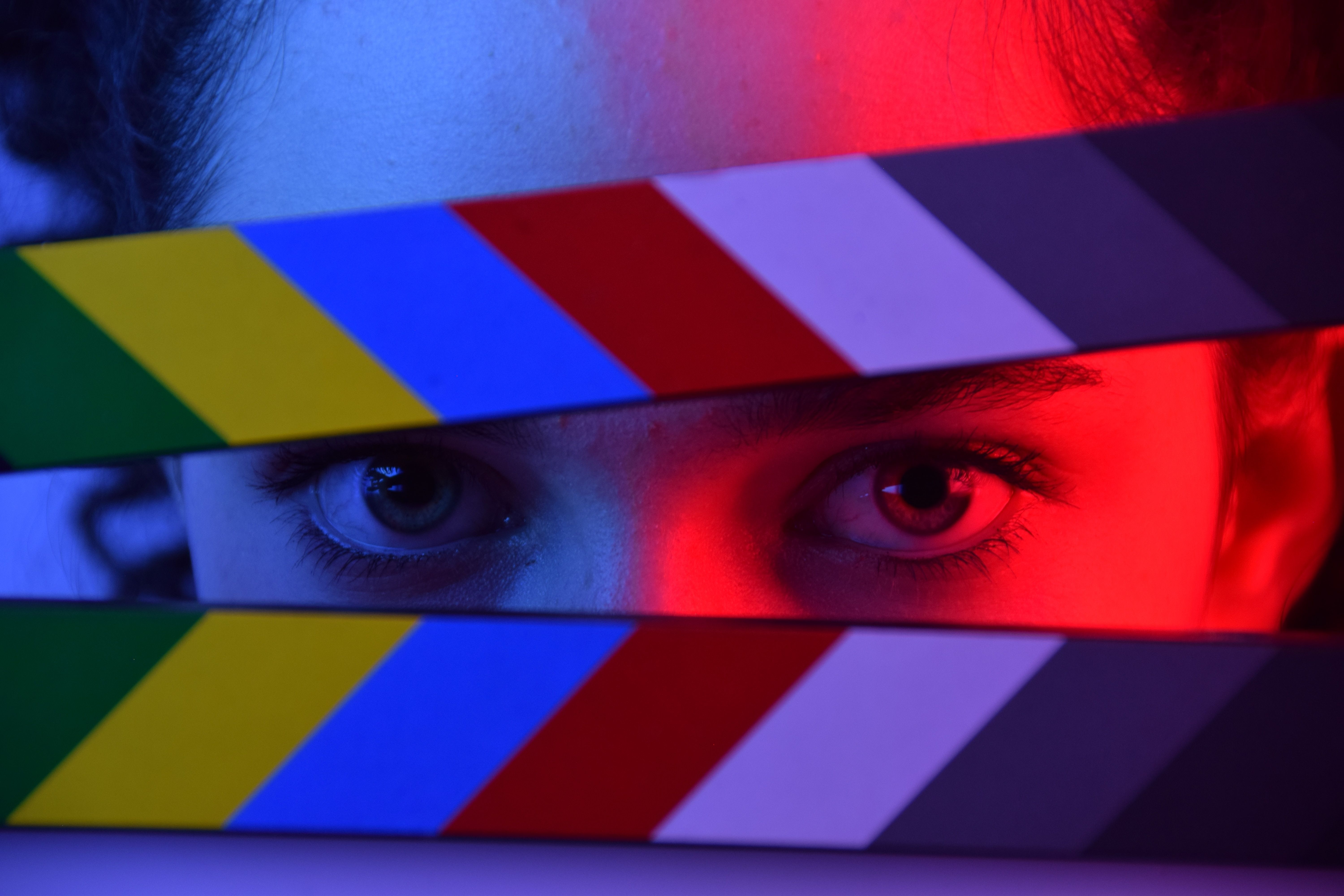 Interviewed in 1969, director Stanley Kubrick was asked: "If you were nineteen and starting out again, would you go to film school?"
His reply? "The best education in film is to make one."
When Kubrick gave his advice, making your own movie was an expensive venture. Just getting the gear required entailed hiring a van for the camera, tripod, lighting, sound gear, and editing equipment. Then there was the cost of film stock, developing it at a lab, and getting prints. Even making a low-budget short was a pricey option.
Now? Every would-be Dame Jane Campion, Sir Peter Jackson, Niki Caro, Toa Fraser or Taika Waititi carries an entire film crew in their pocket. Pretty much all smartphones come with a built-in camera and microphone as standard, along with enough available apps to create, edit, colour, tweak and tinker with your film until you're ready to release, promote and distribute online - for free.
Never before has it been so easy to take Kubrick's advice and sidestep film school by making your own movie.
Step 1: Have a go!
Like that well-worn saying, "Walk before you run" - when it comes to movies, it's a case of take a few steps before you shoot.
So, set aside any ideas about what you want to make. Ditch those dreams of a sci-fi soap opera set in a post-apocalyptic Palmerston North (for now), and start out simple. Build up from the basics. Pick up your camera, phone, tablet or whatever device you can lay your hands on - and say kia ora to your camera.
Now shoot.
Try some close-ups. Try some wides. Try any lens variations you have. Don't even think about sound. First, learn the grammar of movies. Just as a kid first learns the alphabet, then uses the letters to make simple words, and later words to make sentences, so shots are the basic building blocks of film, television, animation, documentary, and visual storytelling.
Before sound, cinema was silent. So, learn the secret of cinema as a visual medium and show - don't tell. Shoot - don't script. Practice now. Panic later.
Remember, there is no time for perfectionism. Perfect is the enemy. Let point-and-shoot be your guiding principle.
What to shoot? Anything! Everything! Learn composition, shot size, how your camera works, how to record, how to stop.
A great starting point is YouTube, that open university of everything - from how to make money unboxing mail-order junk, to brain-surgery basics for beginners. Scroll past the infinite cute cat videos, and try this superb Studiobinder introduction to shot sizes. It's a free, easy-to-use, twelve-minute cinematography school:
Once you have mastered the basics, and have a grasp on how to press record, then stop, try a variety of shots, and angles.
See how they look when you hold your camera still, or move up and down, to and fro, or mount it on a bicycle helmet. Pop the camera on the dashboard of a car, hold it to the window of a train, strap it to your leg, mount it on a drone, throw it out a window (onto a pile of discarded unboxed boxes of mail-order crap of course).
In short? Try stuff. Experiment. Have fun.
Watch your footage back. Anything worthwhile? Great. Anything terrible? Even better. You need to make lots of mistakes. The trick is to learn from them.
Try this inspirational 1998 "how to" video from US writer/director/editor/composer/studio chief, Robert Rodriguez. His debut feature, El Mariachi was a super-low-budget affair that led to Rodriguez directing two more in what became a trilogy (and launched the career of Antonio Banderas), partnering up with Quentin Tarantino in 1996 on From Dusk Till Dawn, and again in on 2007's Grindhouse, directing Sin City, four Spy Kids movies, and taking on Alita: Battle Angel for James Cameron.
Here, in the first of his Ten-Minute Film School series, Rodriguez dishes out tips and tricks on how to make movies down dirty, cheap, and quick:
Better yet - get inspired by having a look at how two young students from Australia shot a scene on the cheap that so impressed Hollywood, they turned it into a movie, which became a huge hit and launched both their careers and a worldwide horror franchise. Here's the making of Saw (2004), featuring writer/actor Leigh Wannell, and director, James Wan:
Step 2: What's your BIG idea?
Okay, so now you are ready to make the next Spielbergian step. It's time - as Kubrick said - to make one.
But go easy on yourself. Set a realistic goal. Why make a nine-hour Queenstown-set Samurai epic when you can make a one-minute movie marvel first? Better sixty seconds of solid work than an interminable, long-winded bore. Start short. Be brief. Not sure what to create? Pop online. Take a hint from some of the most successful and celebrated filmmakers who started small.
A good place to start is the huge selection on offer at the New Zealand On Screen website, where you can find shorts aplenty, from a huge range of creators, some now world-renowned.
Or take a look at the screening room for Aotearoa's own 48-Hour Film competition, where you can find a whole host of mini-movies made in just two days, in a wide range of genres, from animation to action, musicals to murder mysteries, crime to comedy - this one is the 2023 comp's runner-up:
Seeking inspiration from would-be filmmakers who started small, but made it big? Try Australian writer/director Jennifer Kent's short film Monster made in 2005 - before her breakout 2014 low-budget, psychological horror hit The Babadook:
Long before the success of The Power of The Dog, An Angel At My Table, and The Piano, Kiwi writer/director, Dame Jane Campion made her first short film, Peel (1986), which won the Short Film Palme d'Or at the 1996 Cannes Film Festival, and launched a glittering career.
Here, Campion introduces her first film:
And you can watch Campion's award-winning short film, Peel here:
South African director Neill Blomkamp caught the attention of Aotearoa film royalty, Sir Peter Jackson and Dame Fran Walsh, with his short film Alive in Joburg, which would later act as the inspiration for his debut sci-fi flick, District 9:
Not good with words? Why not try a 'silent' movie - set to music and using sound effects, rather than dialogue. Learn and laugh with How They Get There, a short film by one-time photographer Spike Jonze - shot in 1997 - before he went on to direct the likes of Being John Malkovich or Adaptation. It's a great example of visual storytelling that packs a punch:
Directors don't just start on traditional narrative films. Many come to attention by directing short fare, such as music videos.
Again, Jonze is a great example, with a host of memorable mini-movies, including Fatboy Slim's 1998 hit, Praise you, featuring Jonze himself, performing with his now fabled Torrance Community Dance Group:
Music can provide the inspiration for great short films. Take this brilliant entry by British director Jonathan Glazer, who went on to make UK gangster must-see Sexy Beast and creepy sci-fi Under The Skin.
But Glazer first came to the attention of moviemakers with his music videos, such as this unforgettable wee epic for Unkle's Rabbit in Your Headlights, featuring Radiohead's Thom Yorke:
Or sample Glazer's stylish television advertising, with this surreal head trip, designed to promote Guinness:
Advertising has provided short and sharp lessons in the art of filmmaking for a wide range of future directing talent. Perhaps most famously, in the UK, for the Scott brothers.
Long before he made his name in Hollywood, with the likes of Alien, Blade Runner, or Gladiator, Ridley Scott directed television adverts, such as Bike - an award-winning promo for, of all things, a brand of bread:
Ridley's brother Tony landed the job helming Tom Cruise classic Top Gun on the strength of his soaring advert for Saab cars:
If music videos or advertising aren't your thing, you could always try creating a short documentary. For inspiration? Check out Loading Docs, Aotearoa's own short documentary platform, which hosts a myriad range of fascinating works drawing inspiration from real people and places.
Step 3: Script, storyboard, or scribble
Once you have an idea, the next step is to write it, draw it, or photograph it.
Whether you write a traditional film script, draw up storyboards, or collect together still images - creating a template from which to shoot is a cheap and effective way to imagine your movie before you even shoot it.
Budding screenwriters often ask how to lay out a film or television script, and there are some great examples freely available online, such as BBC UK's How To Write A Script.
If you are a writer, check out what movie scripts look like online, at sites like IMSDb (The Internet Movie Script Database), or search for individual films. Learn from the best, by reading Tarantino's scripts, or those by your favourite writers.
Here for example is the screenplay for 2019's Jojo Rabbit, adapted by Taika Waititi - from Christine Leunens's novel, Caging Skies.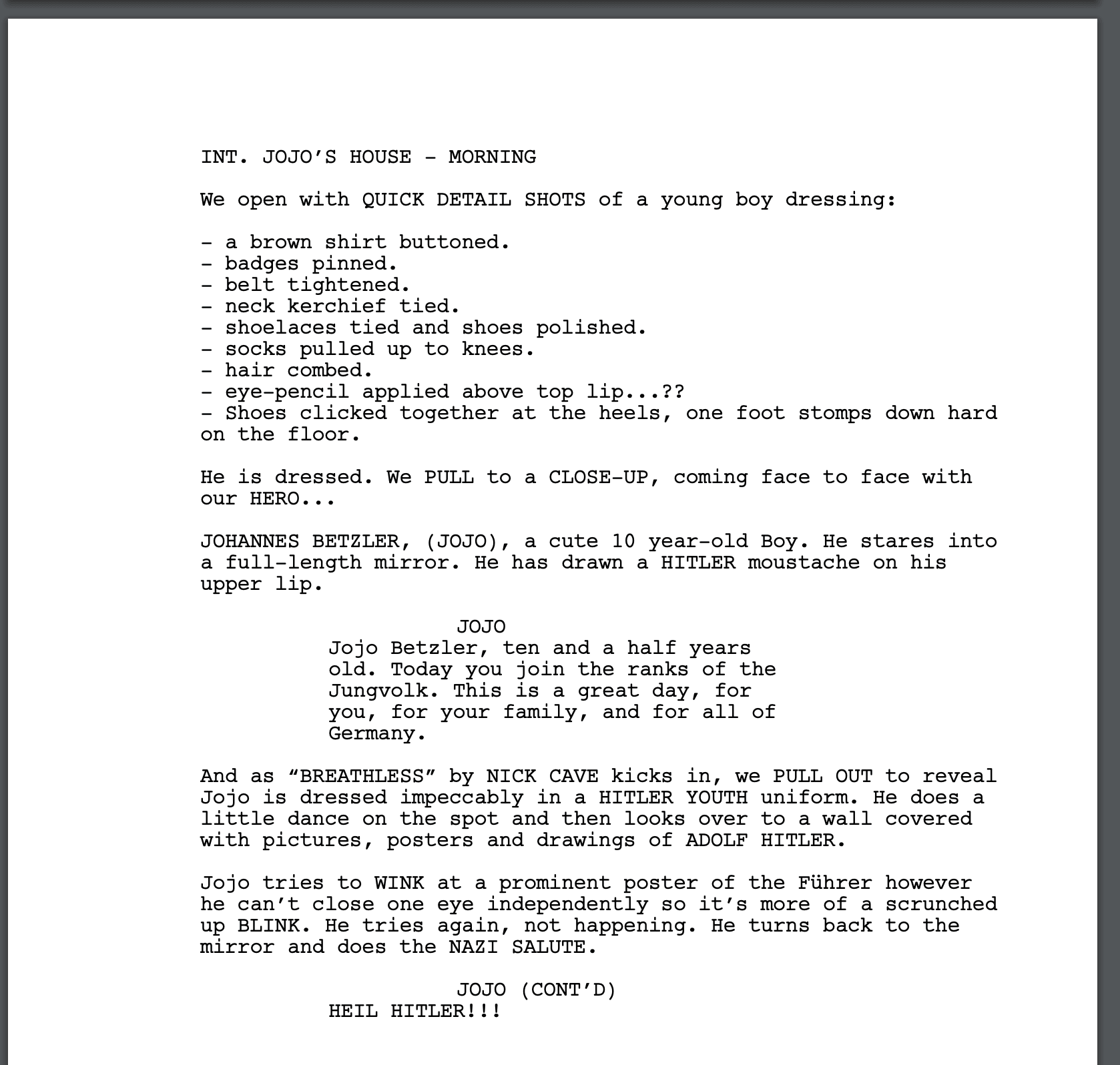 If writing is not your thing, then there's no need to labour over a script. Jump straight to storyboarding your ideas. Think of it like a comic strip, outlining what you intend to shoot.
Not a great artist? No worries! You can use photographs instead of drawings. Or, take inspiration from a successful storyteller, like Guardians of The Galaxy trilogy director James Gunn's doodles. Gunn's simple stickmen sketches work just fine in conveying his ideas for the shots he has in his head:
Director Michael Davis' film Shoot 'Em Up (2007) even started as a collection of animated doodles, which gained him a Hollywood budget, and a cast including Clive Owen, Monica Bellucci, and Paul Giamatti:
Step 4: Pre-Production
Once you have your ideas down in script or storyboard form, it's time to prepare to shoot.
Pre-production is where you get everything ready that you're going to need for creating your short film. This includes casting, and rehearsing if you have the time, along with finding the best locations to shoot, the right costumes, props, crew, and gear.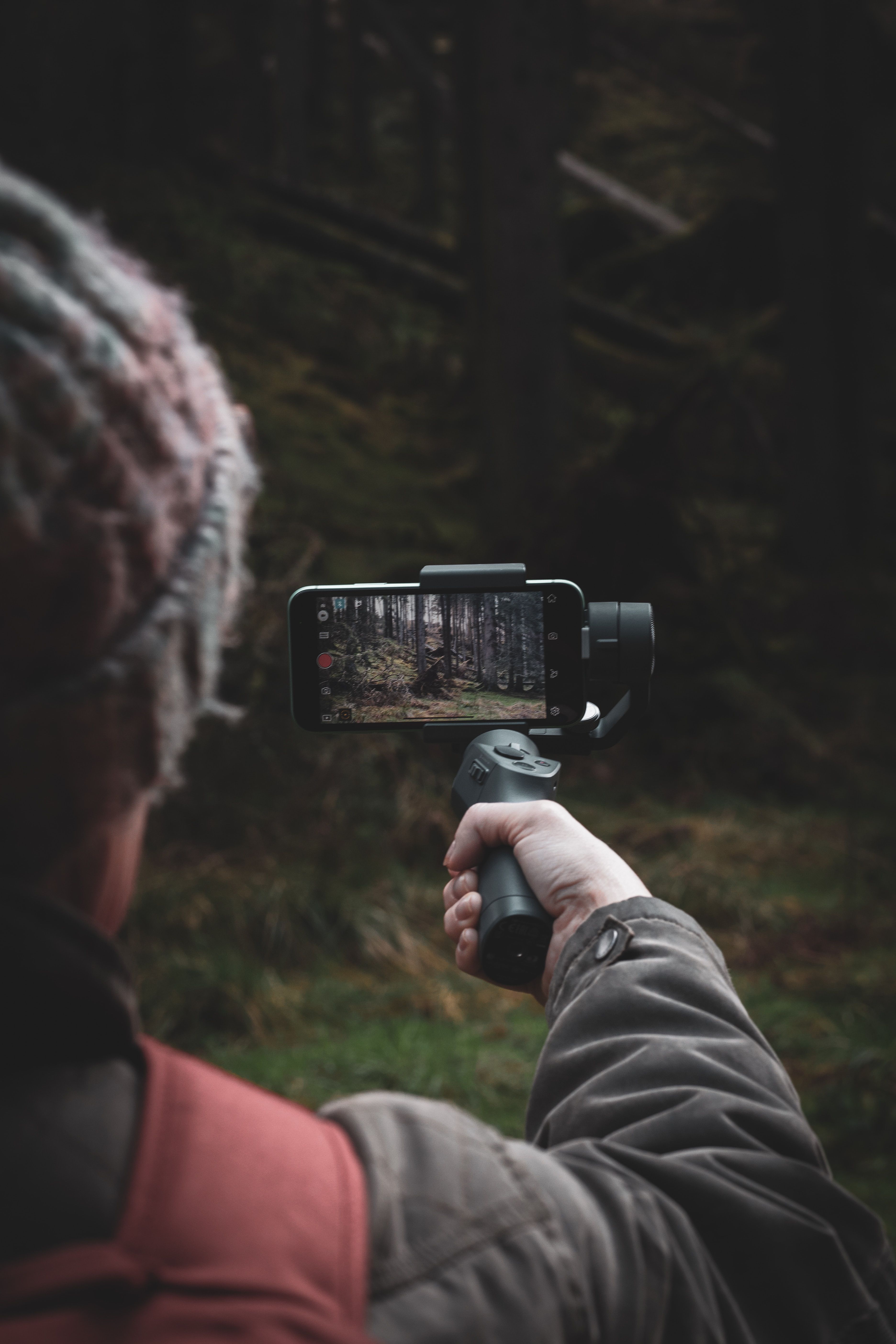 You can shoot yourself, using a mobile phone, camera, or tablet, or find a willing cinematographer. Don't let budget stop you.
If you need a tracking shot, but can't afford the expensive gear professionals use, think outside the box. Lightweight cameras and phones mean you can film while skateboarding to grab that perfect moving shot, or use an office chair with wheels to glide along as you follow the action.
Let your only limit be your imagination. It's not about how much cash you have, but how creative you are willing to be.
Take inspiration from the huge range of "making of's" and "behind the scenes" featurettes online. For example, the kinetic camerawork of the bonkers Jason Statham action comedy, Crank (2006) has a fascinating featurette, with directors Mark Neveldine and Brian Taylor, and DOP (Director of Photography), Adam Biddle, revealing the many ways they found to use the camera in new and surprising ways:
Step 5: Production
At the 2017 Auckland premiere for his mega-musical Pleasuredome, producer Rob Tapert (of Xena: Warrior Princess, Spartacus, and Evil Dead fame, longtime Sam Raimi collaborator, and husband to Lucy Lawless), told me the secret of being a good producer is to never use your own money.
Well, the secret to making your first short film today is to use no money at all.
You have everything you need with your phone, tablet, or laptop. You just need to add imagination. So, take your script or storyboard, and go shoot.
Remember, it's just for fun. Forget perfection. Forget your limitations. Better yet - accept them. Work within them. Know that, whatever your first film ends up like, your second will be better.
If you need convincing, revel in just how awful some directors' first short films were. It's good to remind yourself that everybody's got to start somewhere, and even the best don't get it right the first time.
Try Sixth Sense and Unbreakable writer/director M. Night Shyamalan's youthful attempt at an alien invasion movie:
Or the director's less-than-epic teenage take on Spielberg's action classic, Raiders of The Lost Ark:
Speaking of Spielberg, if you have seen his autobiographical film Meet The Fablemans, then you will already know about the young Jaws and Schindler's List maestro's early, low-budget, teen war film epic, Escape to Nowhere, which he shot in 1961 - decades before 1998's Oscar-winning Saving Private Ryan was even a doodle on a draft:
Step 6: Post-Production
What used to be an expensive, complex, and technical process involving reels of film negative, scissors, and paste in literally cutting your movie together, is now a non-linear, digital process not that far removed from the "cut and paste" technique of moving text in a Word document.
Generally, basic post-production involves five steps:
Editing the footage you shot
Adding any special visual effects
Placing the score (music), and editing the sound
Mixing the sound (dialogue, music, sound effects)
Grading or correcting the colour
How deep you delve into these depends on the time you have, the equipment you use, and your post-production skills. With an abundance of free or low-cost apps, online tutorials, "how to" videos, and books available, you can take a deep dive or just glean the basics - as in this short introductory guide to editing for beginners:
Or, learn from the best - as in this masterclass lecture featuring US film editor Walter Murch, famed for his work on editing and sound design for the Francis Ford Coppola classics: Apocalypse Now, The Godfather, and The Conversation:
Step 7: Titles, credits and thanks
When your movie is made, don't forget to add your titles and credits.
Be sure to spell the names of all involved correctly, from cast to crew, through all those you need to thank for their time, help, and support. If you need inspiration, try The Art of The Title or Watch The Titles - both of which offer free archives of hundreds of title sequences for movies, video games, and television shows.
Step 8: Distribution and copyright
All done? Well, now you are ready to show your film off to the world.
First, be aware of copyright. You can't just use anybody's music, sound effects, photographs, or content you have not created yourself. Personally? I prefer to ask musicians or bands to provide music specially recorded for my work. This promotes new musicians, and sidesteps any gnarly copyright claims by record companies out to sue you for theft. And that's what it is. Using anybody else's work is basically stealing, so do make sure, before you release your film that you have permission in writing for anything you did not create, do not own, or have the rights for.
You may think that Lorde song you love - or Shihad track - goes brilliantly with your film, but if you don't own it, the copyright bots and music company lawyers will have full rights to ask you to either pay up, or take it down.
So, do make sure your work is either original, or carries credits thanking those you borrow from for permission to use their art. Once that's taken care of? It's time to unveil your mini-movie masterpiece.
You can arrange a private screening at home. All you need is a screen. You can create an online place to show your work, on the likes of YouTube or Vimeo. Or you can enter your work into one of the hundreds of competitions for new filmmakers, documentarians, animators, and creatives that pop up all over Aotearoa and around the world.
A good place to start looking for these opportunities is right here, on The Big Idea, or try the New Zealand Film Commission, or search Film Freeway to find festivals running across the globe.
Step 9: Marketing
Once you have your film in competition, or online for anyone to see, use your social media to shout about it. Whether you are on Facebook, Twitter, or any of the myriad sites available, don't hide your work – tell people how to check it out. Unless of course, you hate your first work, in which case learn from your mistakes, and move on to the next step…
Step 10: Next!
Whether your first short film was a huge success or a nightmarish failure, an artistic triumph or a deafening fart into the abyss - it doesn't matter.
Your next attempt will be better.
So, move on. Start back at step one and practice, move to step two and think up a new idea, then take step three and script or storyboard, before you move to step four and prepare, before step five, in which you shoot your movie. As Stanley Kubrick said:
"The best education in film is to make one. I would advise any neophyte director to try to make a film by himself. A three-minute short will teach him a lot. I know that all the things I did at the beginning were, in microcosm, the things I'm doing now as a director and producer.
"There are a lot of non-creative aspects to filmmaking which have to be overcome, and you will experience them all when you make even the simplest film… anyone can make a movie who has a little knowledge of cameras and tape recorders, a lot of ambition and, hopefully, talent. It's gotten down to the pencil and paper level. We're really on the threshold of a revolutionary new era in film."
Have fun making movies!