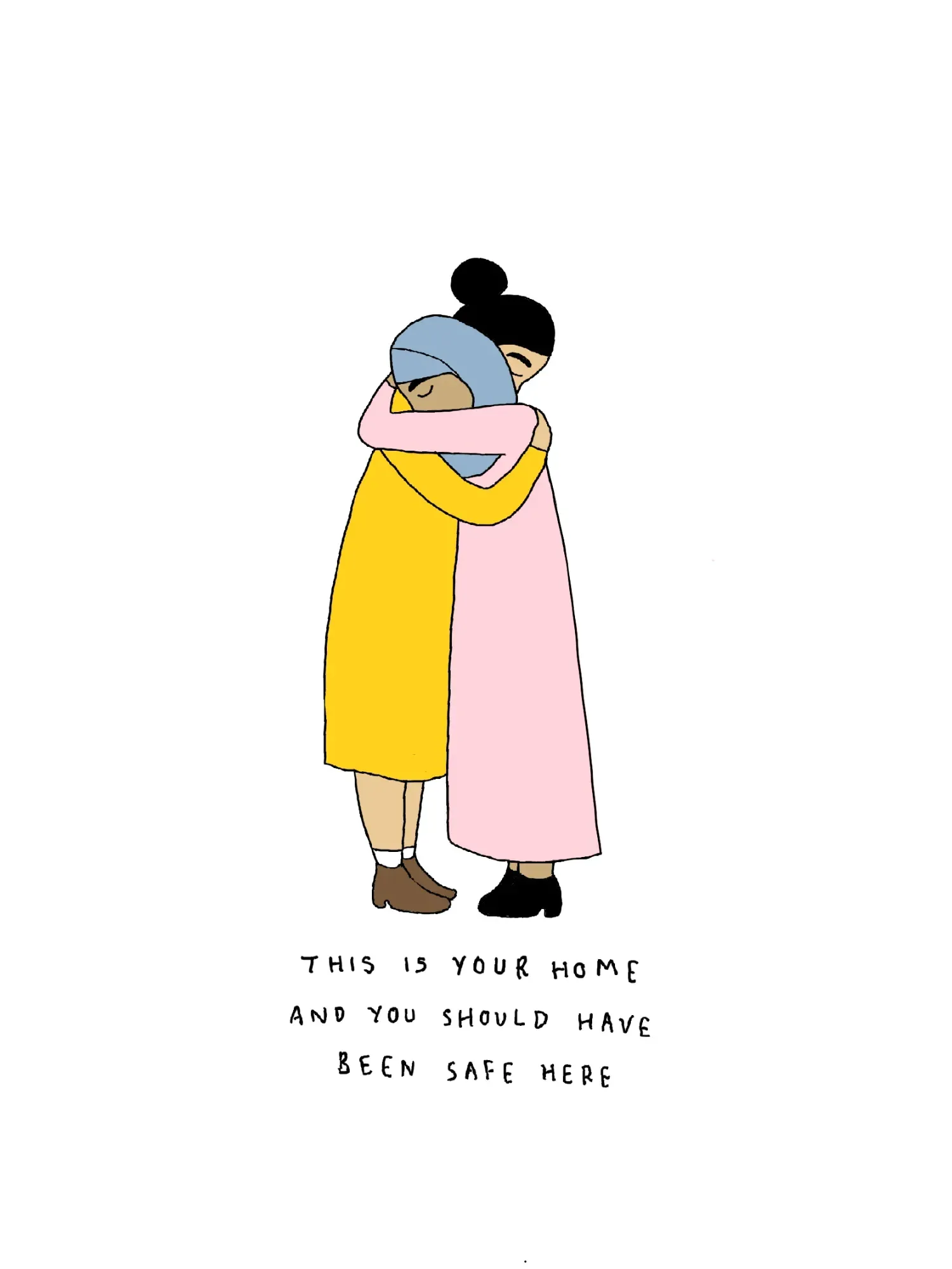 Tomorrow marks the two year anniversary of one of Aotearoa's darkest days. In our TBI Throwback, we look at stories that were making headlines on The Big Idea during the same week in years gone by - and the impact art can make in the healing process. This article was originally published on 15 March 2020.
Nothing will ever erase the memory of March 15, 2019 for New Zealanders. From the moment of shock and devastation as the acts perpetrated on the Muslim community in Christchurch began to filter throughout the country and the world, to the unprecedented show of support, unity and condemnation of the bigotry that sparked this tragedy, it has changed the shape of this country forever.
The sympathy and love for those who lost their lives, those who survived and those left behind has been expressed in many forms, all of them compassionate, many of them artistic.
From the joining together in song, to powerful images like Ruby Jones's now universally recognised This is Your Home and You Should Have Been Safe Here, art has helped the healing process for many and underlined how love can triumph over hate.
Jones created what quickly became the symbol of national solidarity for many. Her work caught the world's imagination - even leading to Time Magazine commissioning her services for the cover of the iconic publication.
Image:Ruby Jones/Time Magazine
As social media reacted to the horrifying news - cartoonist Shaun Yeo's poignant image of a tearful Kiwi soon became a temporary profile pic for many a New Zealander and reached millions worldwide - spreading the message of sorrow, loss and solidarity as the events of March 15 sunk in.
Image: Shaun Yeo
The community turned to art to express their emotions as well. Mayfield School in Marlborough was one of many who gave their students the chance to illustrate their feelings.
Photos: Scott Hammond/Stuff
And this piece was displayed in the Christchurch Botanical Gardens tribute wall.
Photo: Kaia Ariel
Auckland street artist Paul X. Walsh was moved to create an impassioned tribute to Naeem Rashid, one of the heroes who lost his life on March 15, 2019.
Image: Paul X. Walsh
Walsh was then commissioned to bring his talents to Christchurch, where six months later, he brought a different approach to remembrance to the city with 51 Flowers as it moved through its grieving process.
Photo: Simon Rogers/RNZ
Support came from all over the world - Australian Rebel Challenger's depiction of our nearest neighbours' desire to comfort us struck a chord with many.
Image: Rebel Challenger
The Canberra Times cartoonist Pat Campbell's tribute looks like your typical silver fern at first sight, but on closer inspection, the silhouettes of 50 Muslims (as was the death toll of the shootings at the time) in various stages of prayer proves an emotional tribute.
Image: Pat Campbell/Canberra Times
The Aboriginal women of South Australia's Anangu Pitjantjatjara Yankunytjatjara lands were so moved by grief they came together to create separate pieces of indigenous art they gifted to the Muslim communities on both sides of the Tasman.
Photo: Tjala Arts
Indian sand artist Sudarsan Pattnaik took to Puri Beach in Odisha, India to mould his tribute. The message is clear, the delivery is memorable.
Photo: Sudarsan Pattniak